This recipe is adapted from my dad Walter's famous crepes. We ask for them every time we visit. They can be made sweet or savory. Enjoy!
45
The key is to weigh the eggs and then use equal milk and half the weight in flour. The butter, salt, sugar & flavorings are to taste. This recipe makes approx. 12 (25 cm/10 inch) crepes.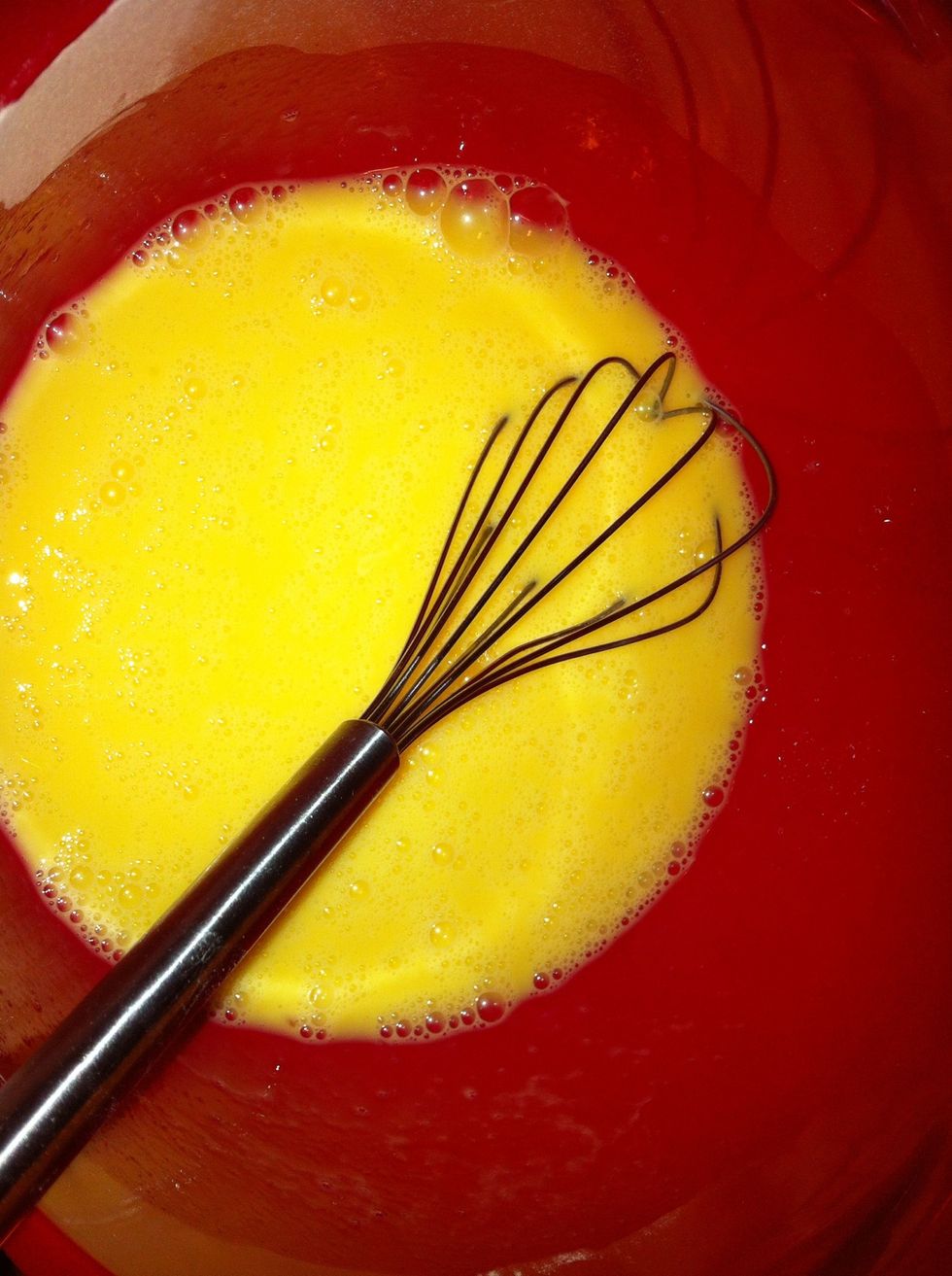 Whisk eggs
Whisk in the flour a little at a time and incorporate well.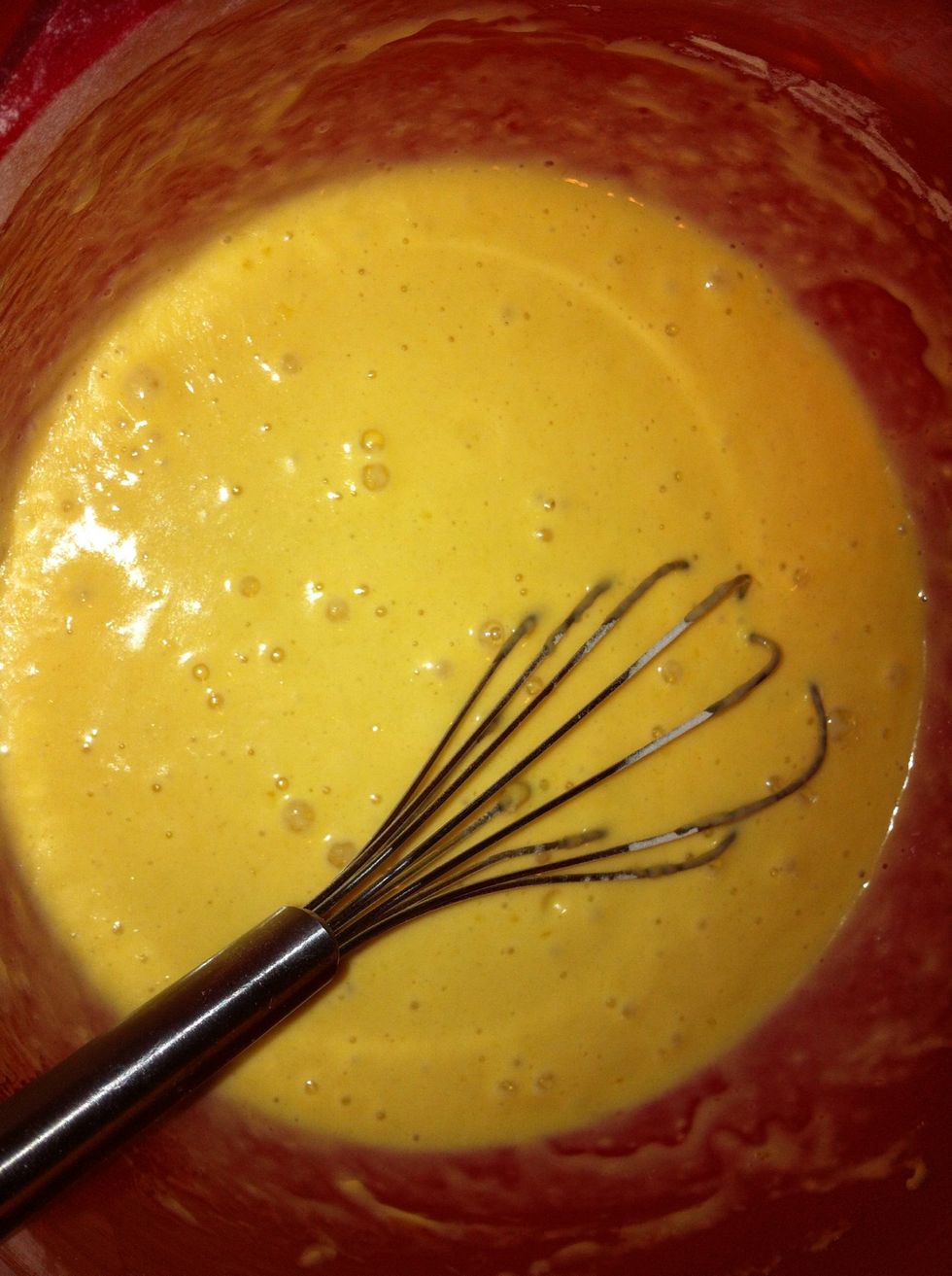 Whisk in the butter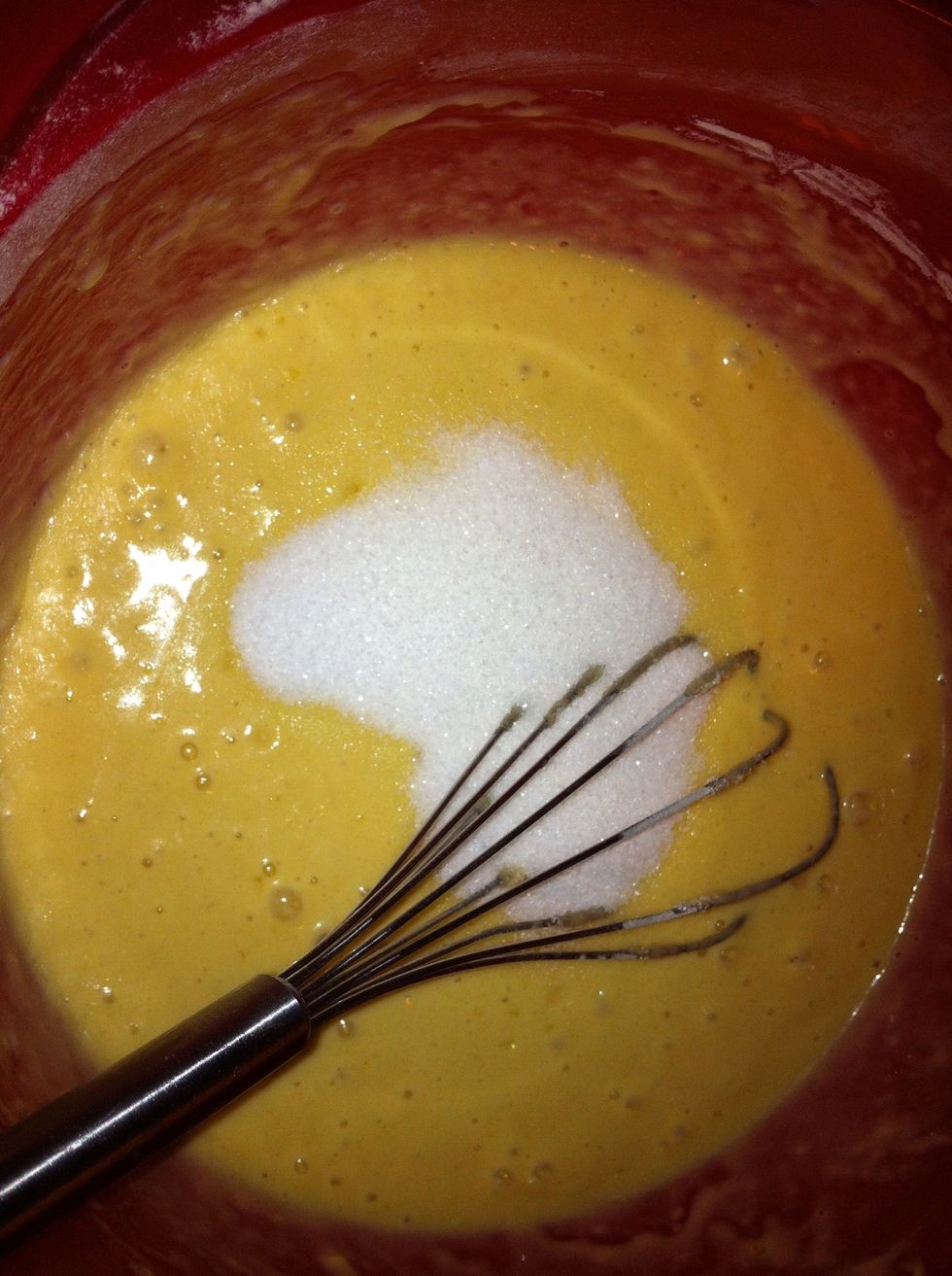 Whisk in the sugar and salt (and any other flavorings you decide to use)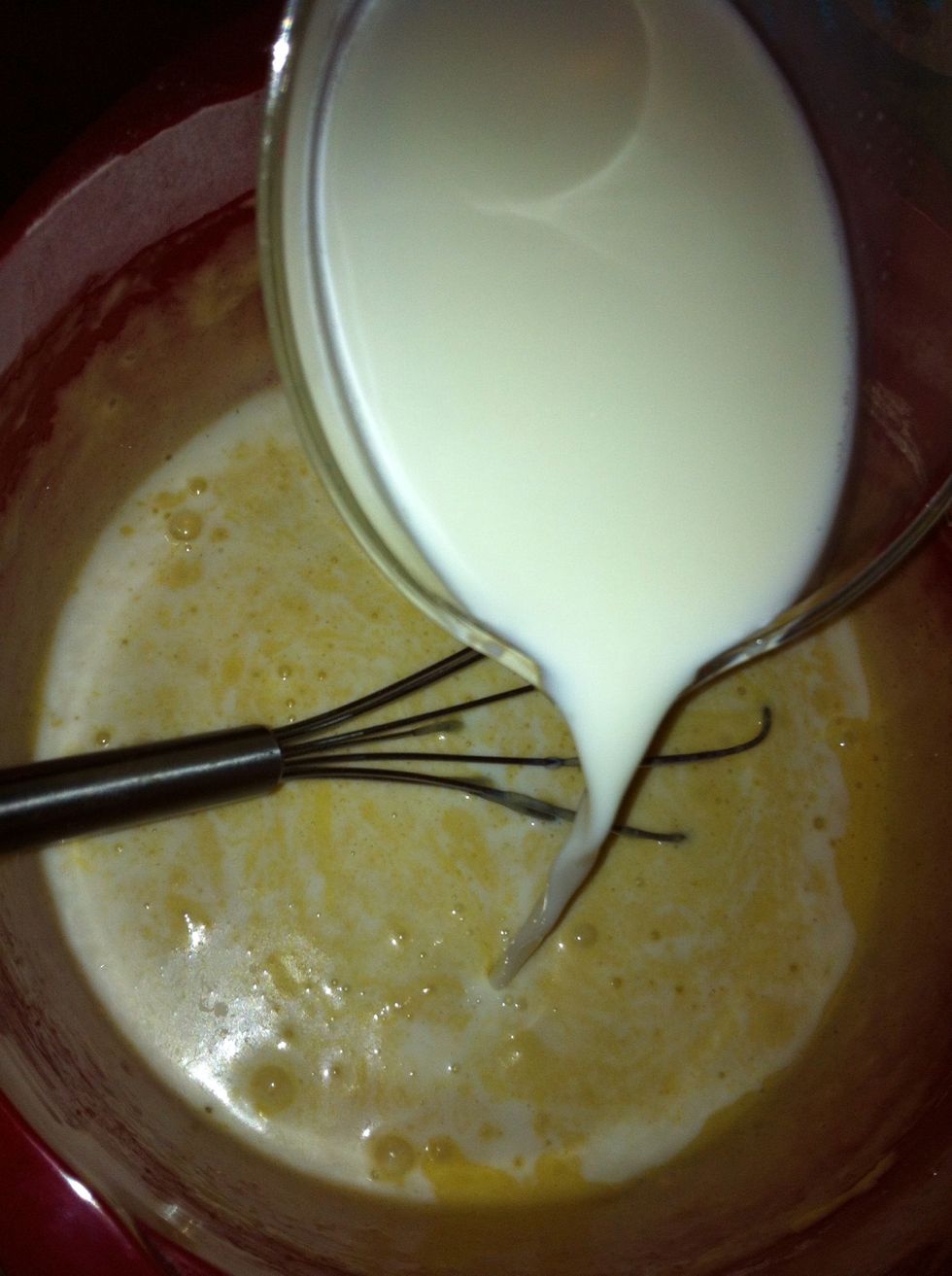 Add in the milk a little at a time and combine well. You want the mixture to have the consistency of runny single cream.
The consistency.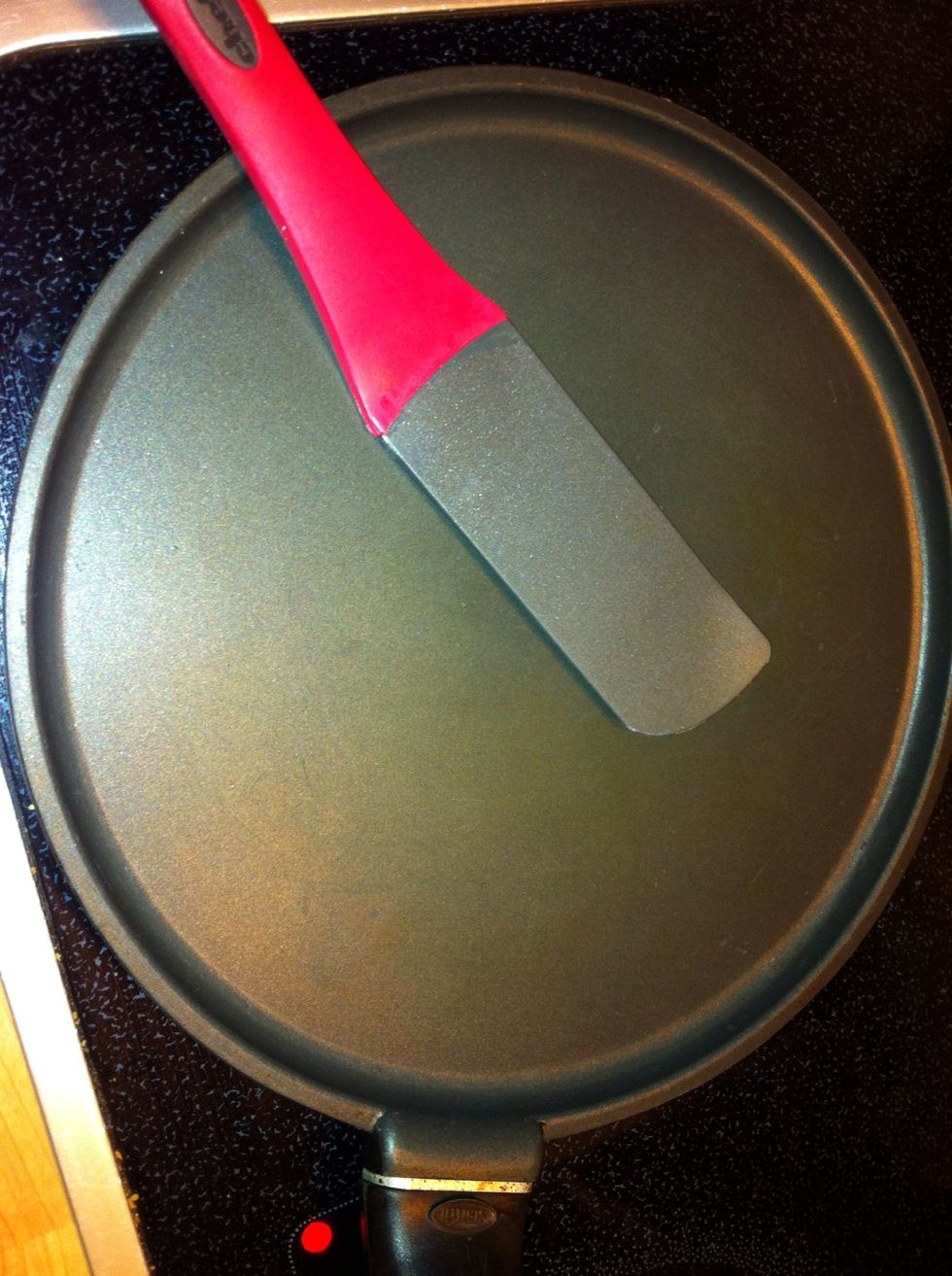 Warm your crepe pan or any fry pan. Start on medium-high and adjust the heat if needed. Because of the butter in the mixture, you shouldn't need to add any fat to the pan.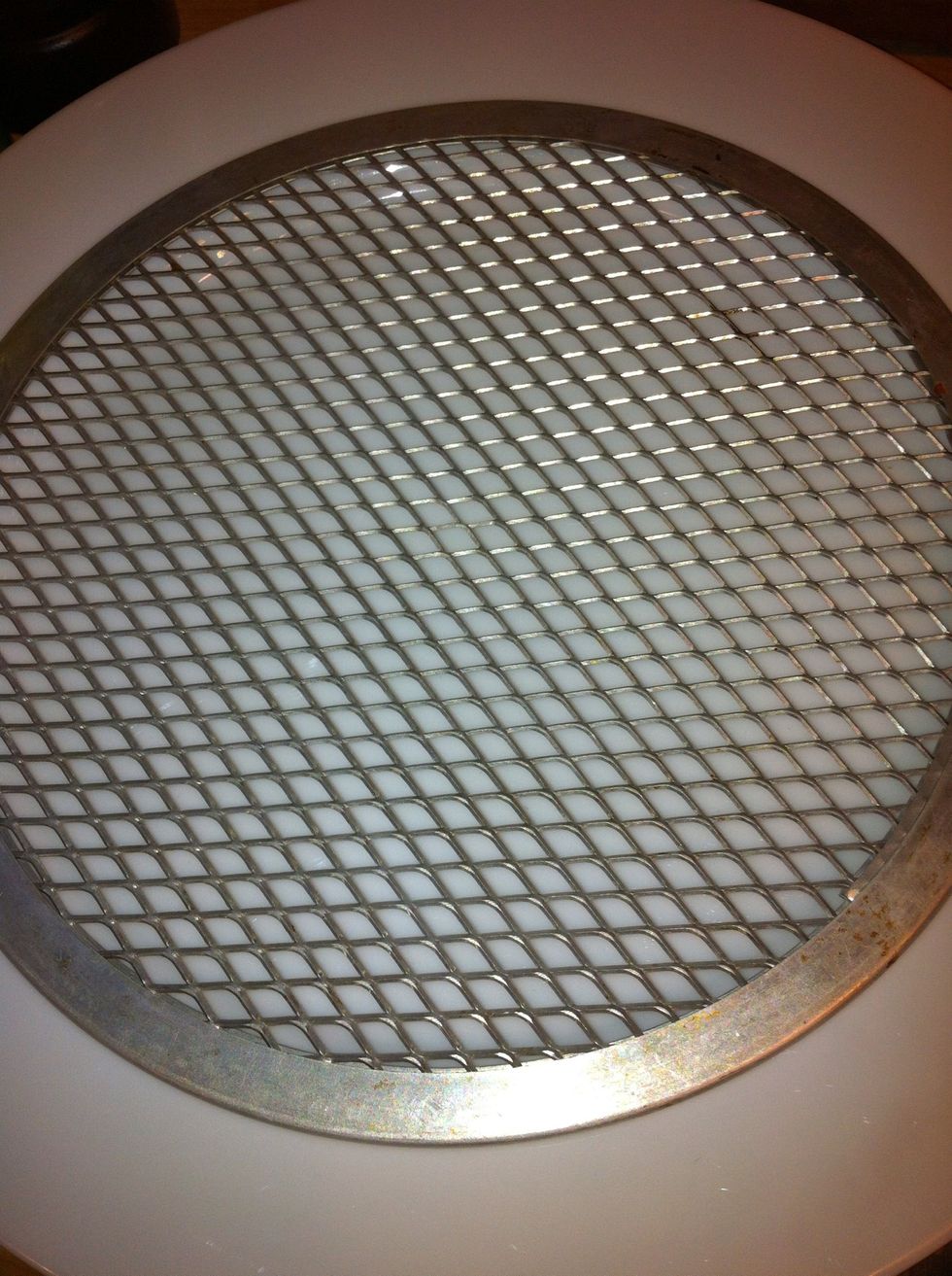 Grab a plate to put your cooked crepes on. I put a mesh pizza base over a plate to prevent the bottom crepe from sweating but this isn't critical.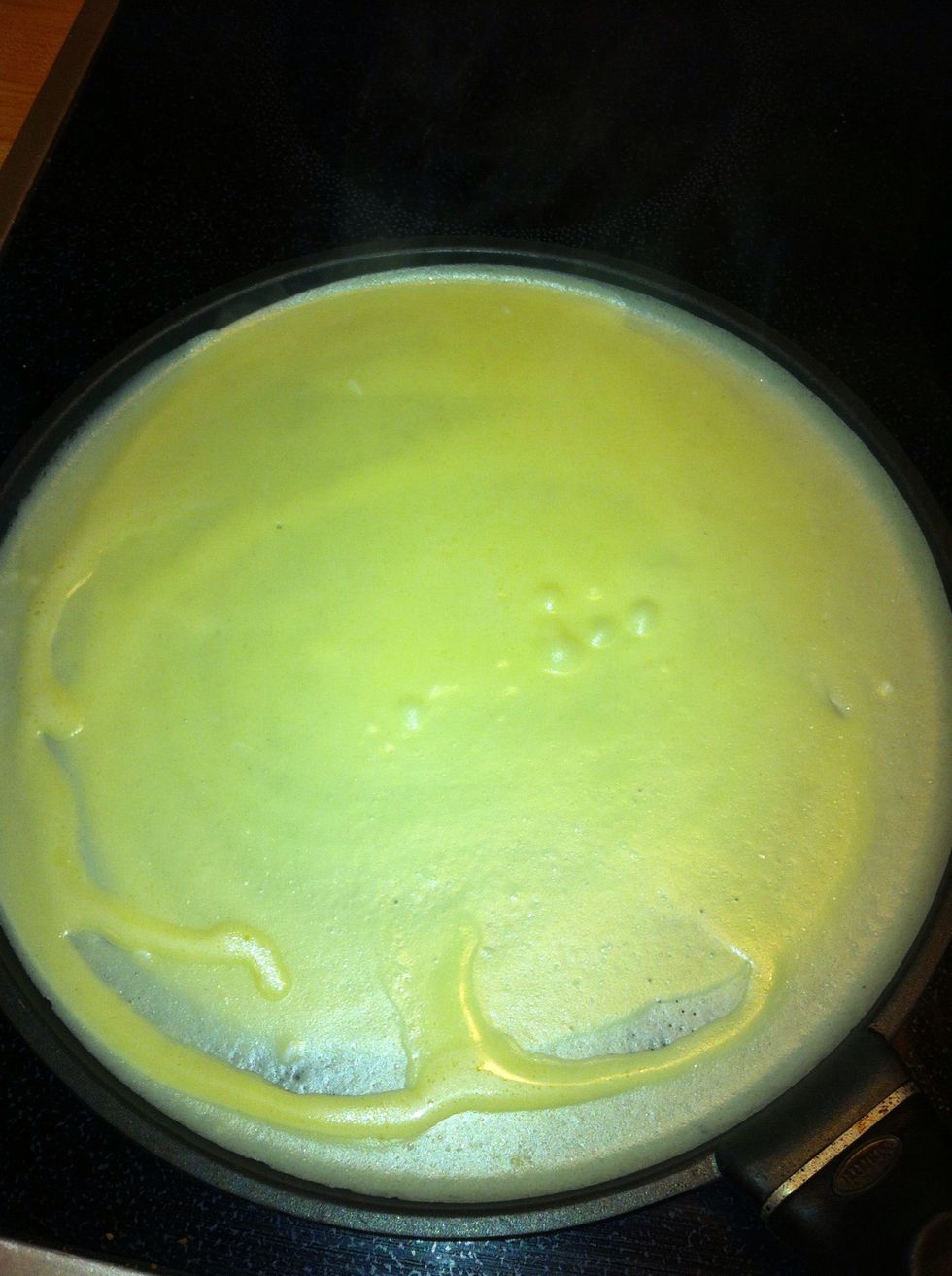 Pour approx. 1/4cup of batter (which is just about a full ladle in my kitchen) and swirl to coat the bottom of the pan.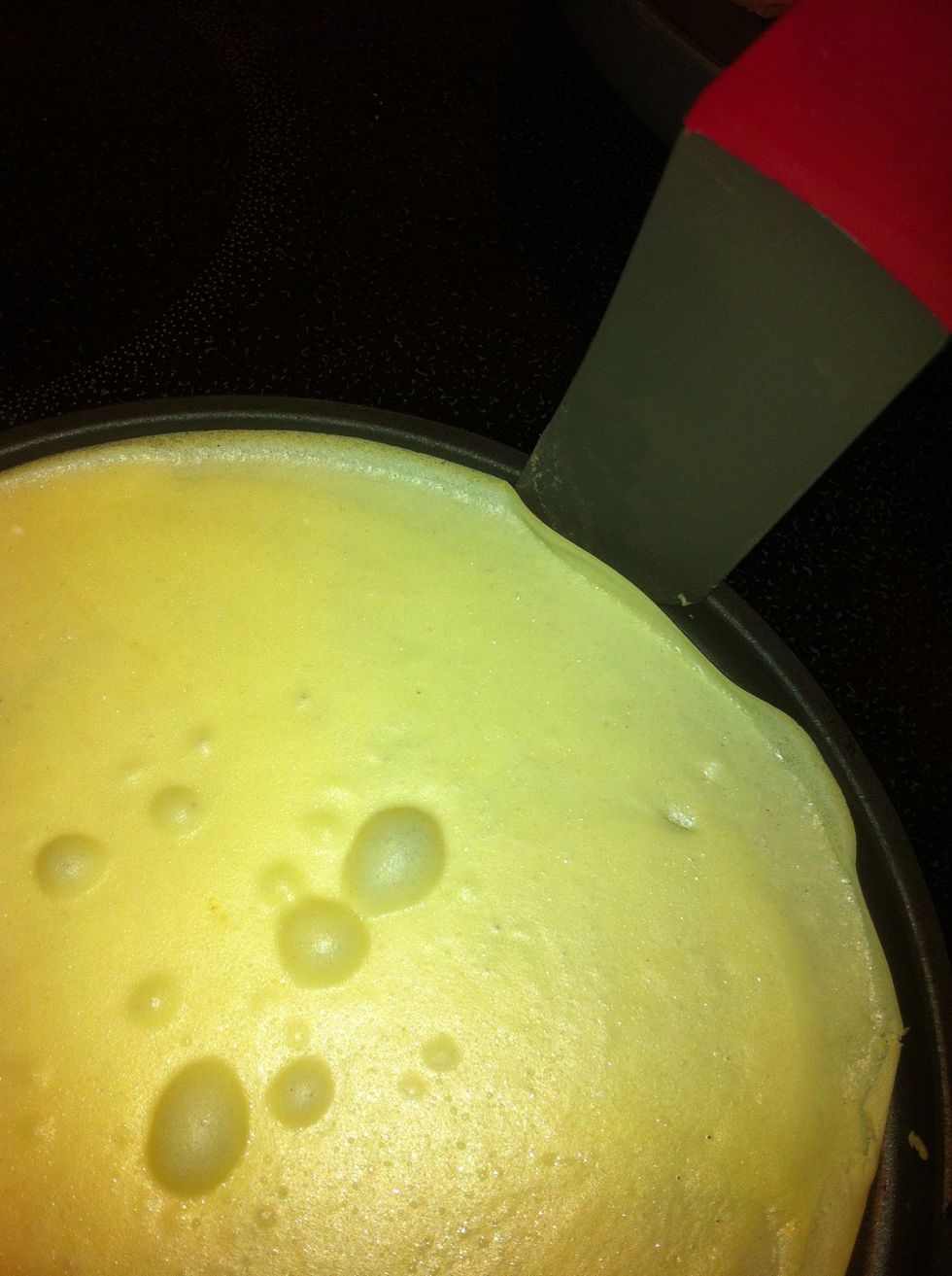 As soon as you start to see the very edges of the crepe turning light brown, run the edge of the spatula around the crepe and loosen it from the pan.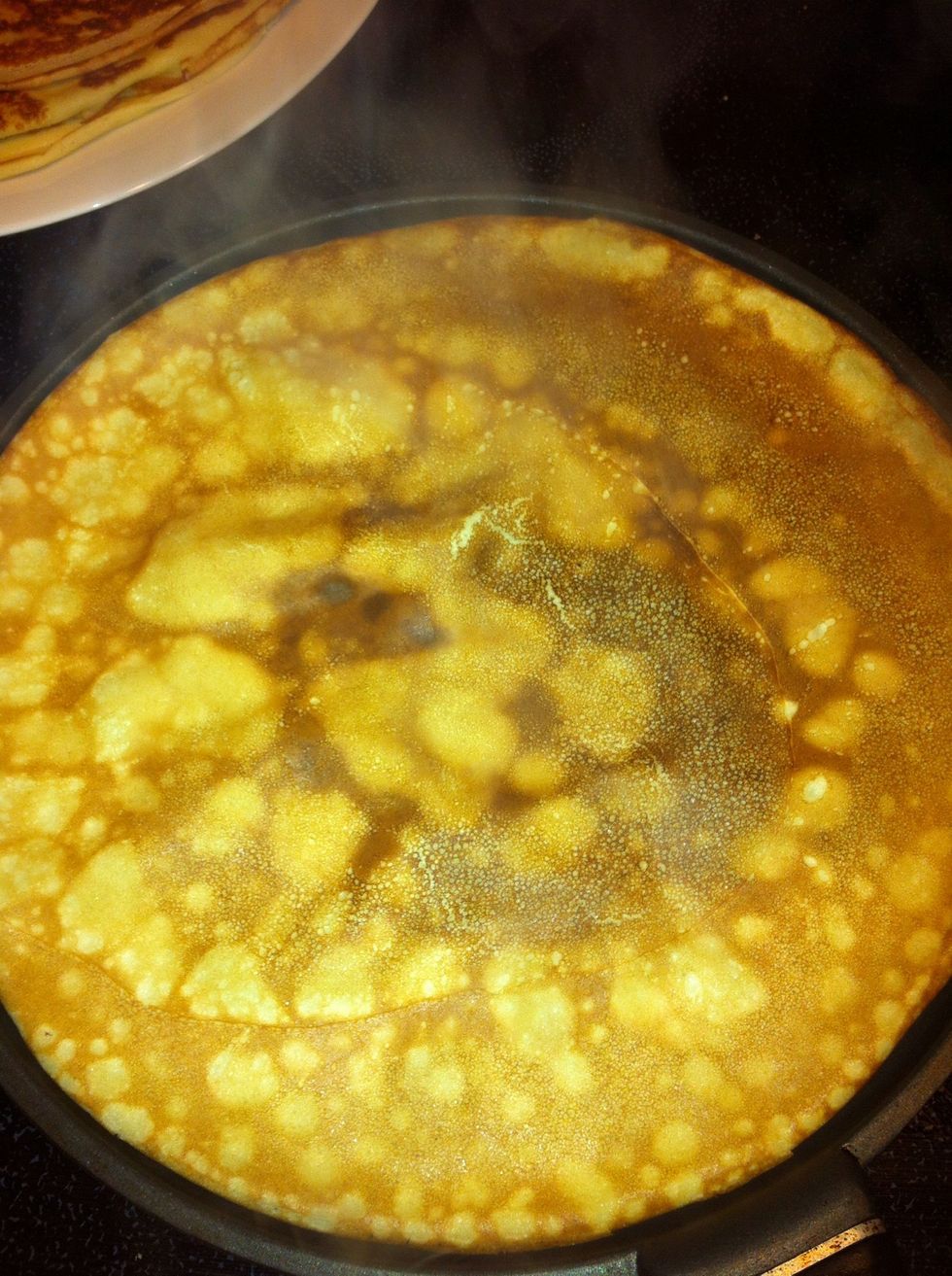 Flip the crepe and cook on the other side for just a few seconds. Just until it is dry.
Slide the cooked crepe onto the stack.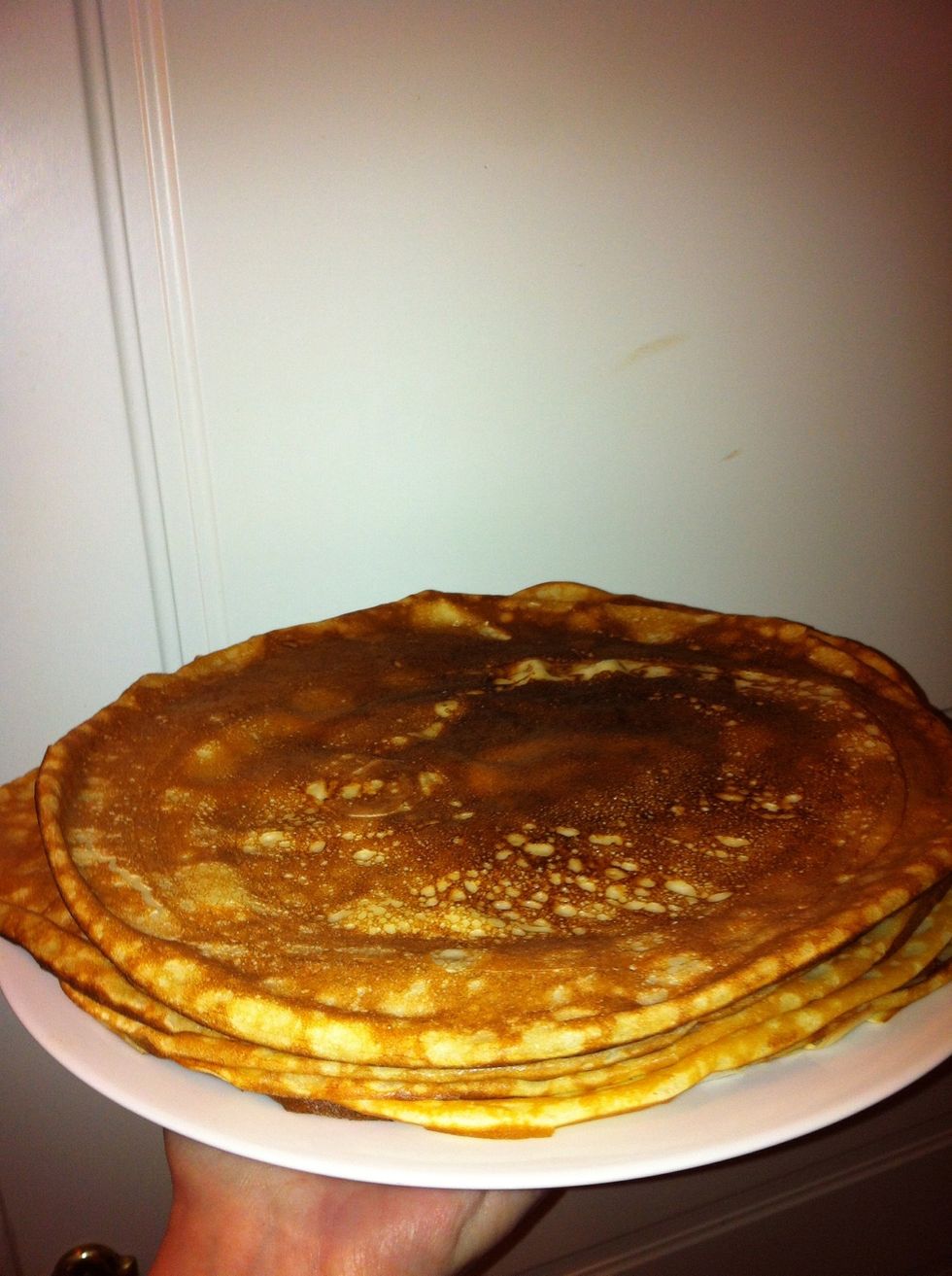 The finished stack of crepes.
Filling Ideas: Nutella & Fruit, Peanut Butter & bacon, Fruit and whipped cream, Jam & whipped cream, Creamy mushrooms, Creamy Seafood or use them to protect the puff pastry for salmon en croute.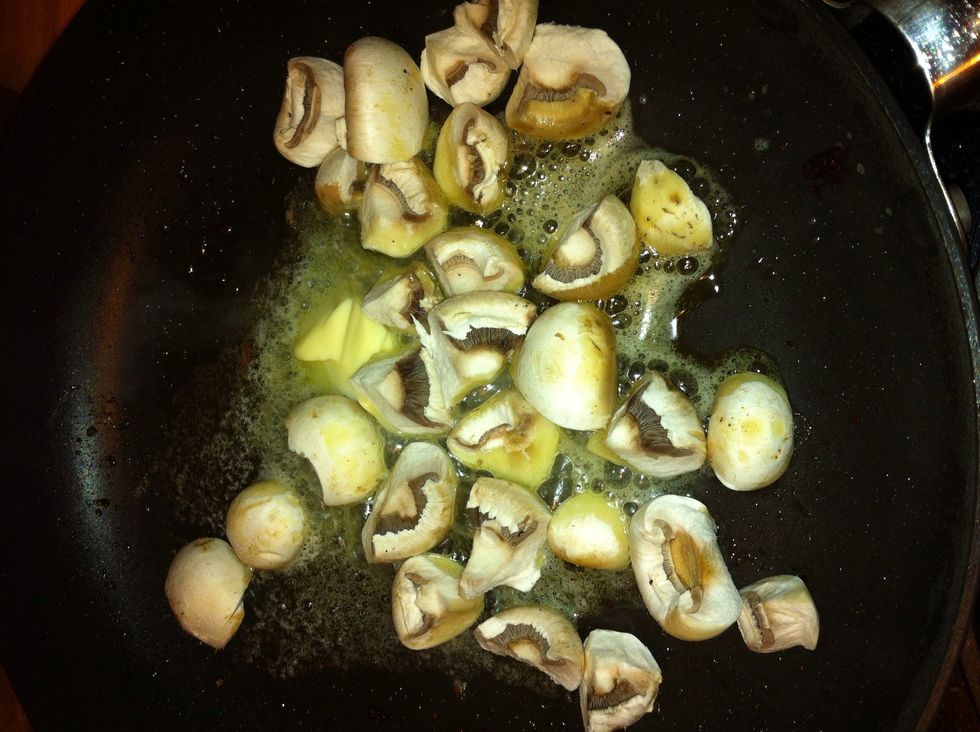 Filling #1: One of my favourite crepe fillings comes from living in Sweden. Creamed mushrooms. Sauté mushrooms in butter. I don't bother to slice them. I just break them into pieces.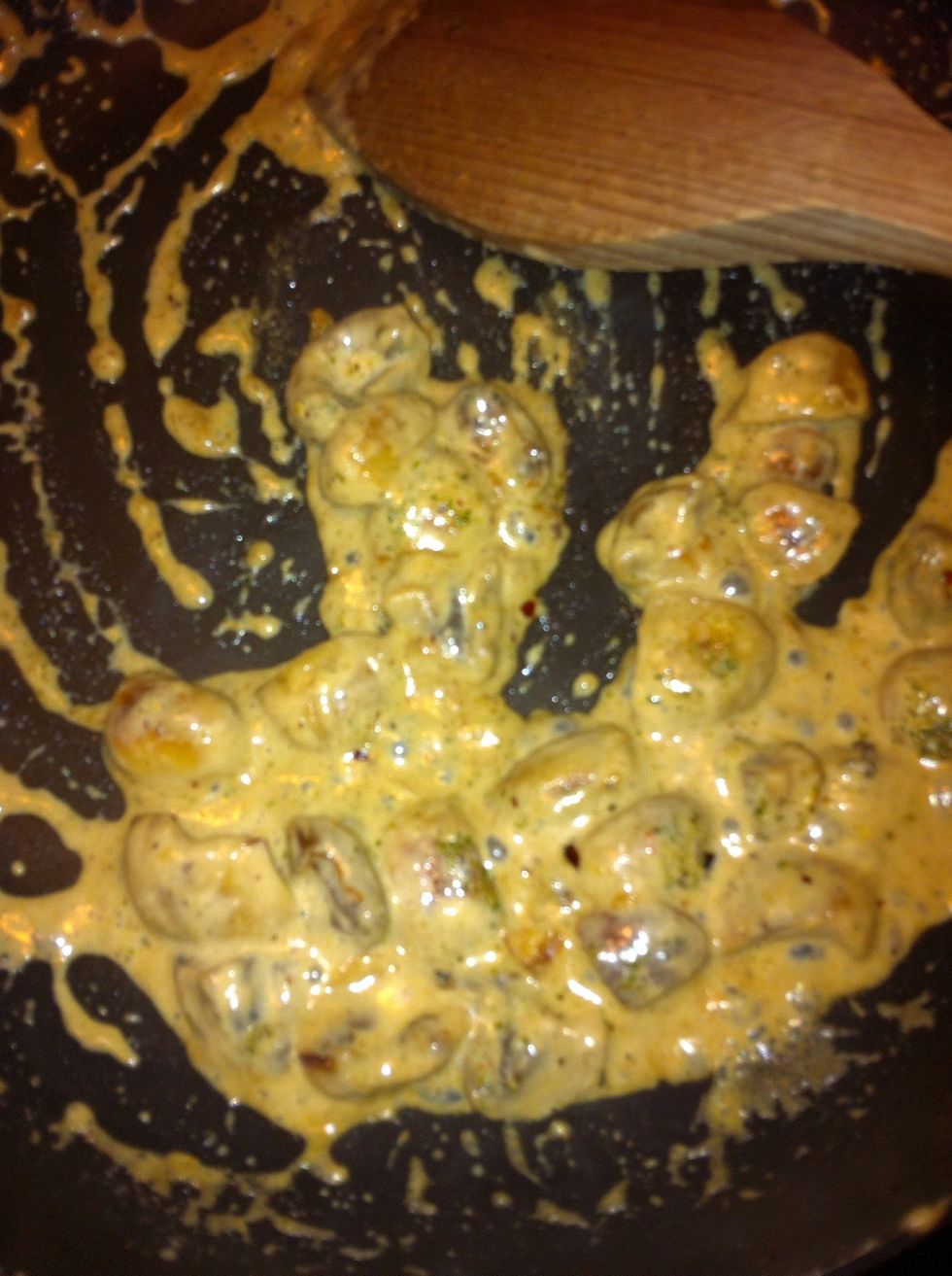 Add cream, salt, chilli flakes and herbs to the mushrooms and cook to the consistency above.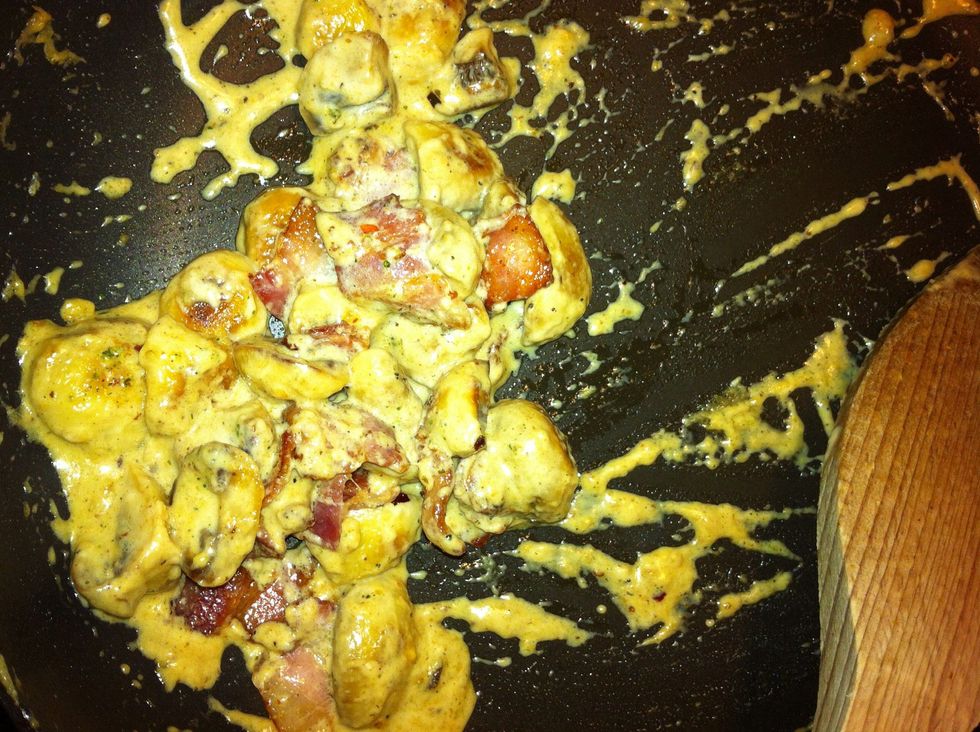 Add bacon if you want!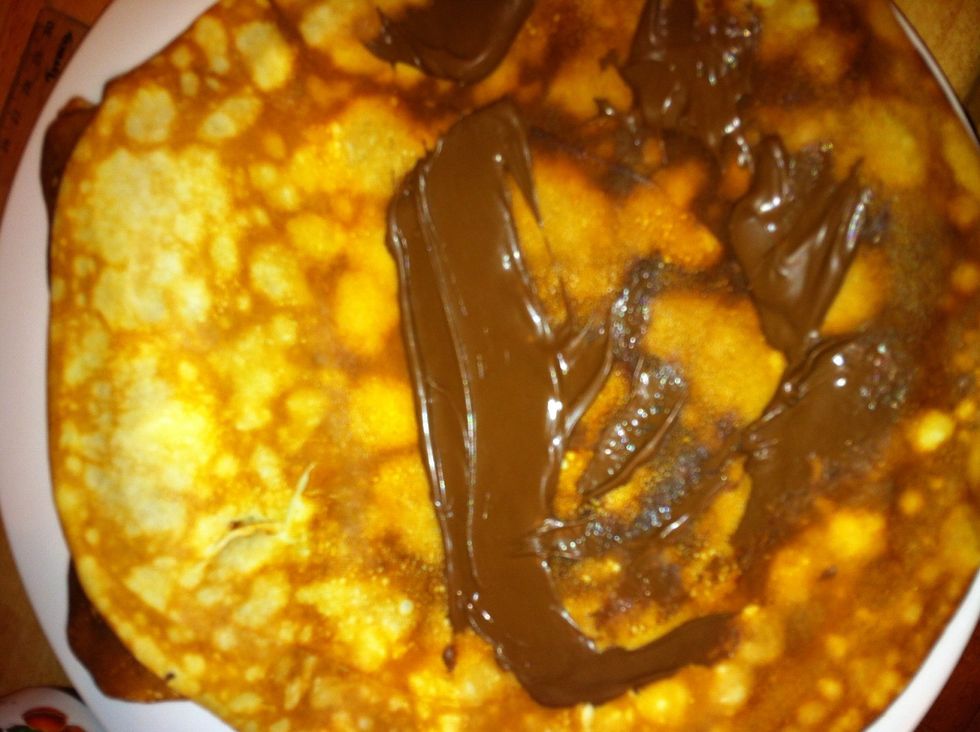 Filling #1: Nutella (with or without fruit)
Filling #3: Peanut butter & bacon (YUM!!!)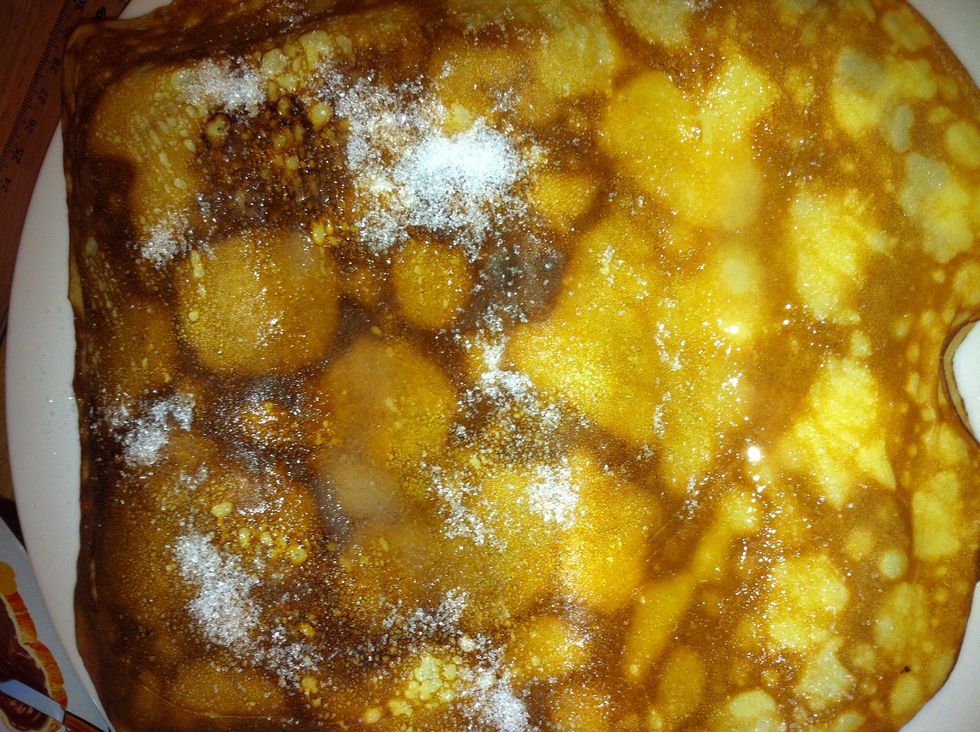 Filling #4: Sugar & lemon juice
330.0g whole eggs (approx 6 large)
330.0g milk (approx 1 1/2 cups)
165.0g plain flour (approx 3/4 cups)
45.0g sugar (between 3 Tbsp and 1/4 cup)
54.0g cooled melted butter (1/4 cup)
1/4tsp salt
1/2tsp Ground cardamom or vanilla (optional)
crepe pan
crepe spatula