Make Candy Apples just like at the fair! These are perfect for Fall Treats!
448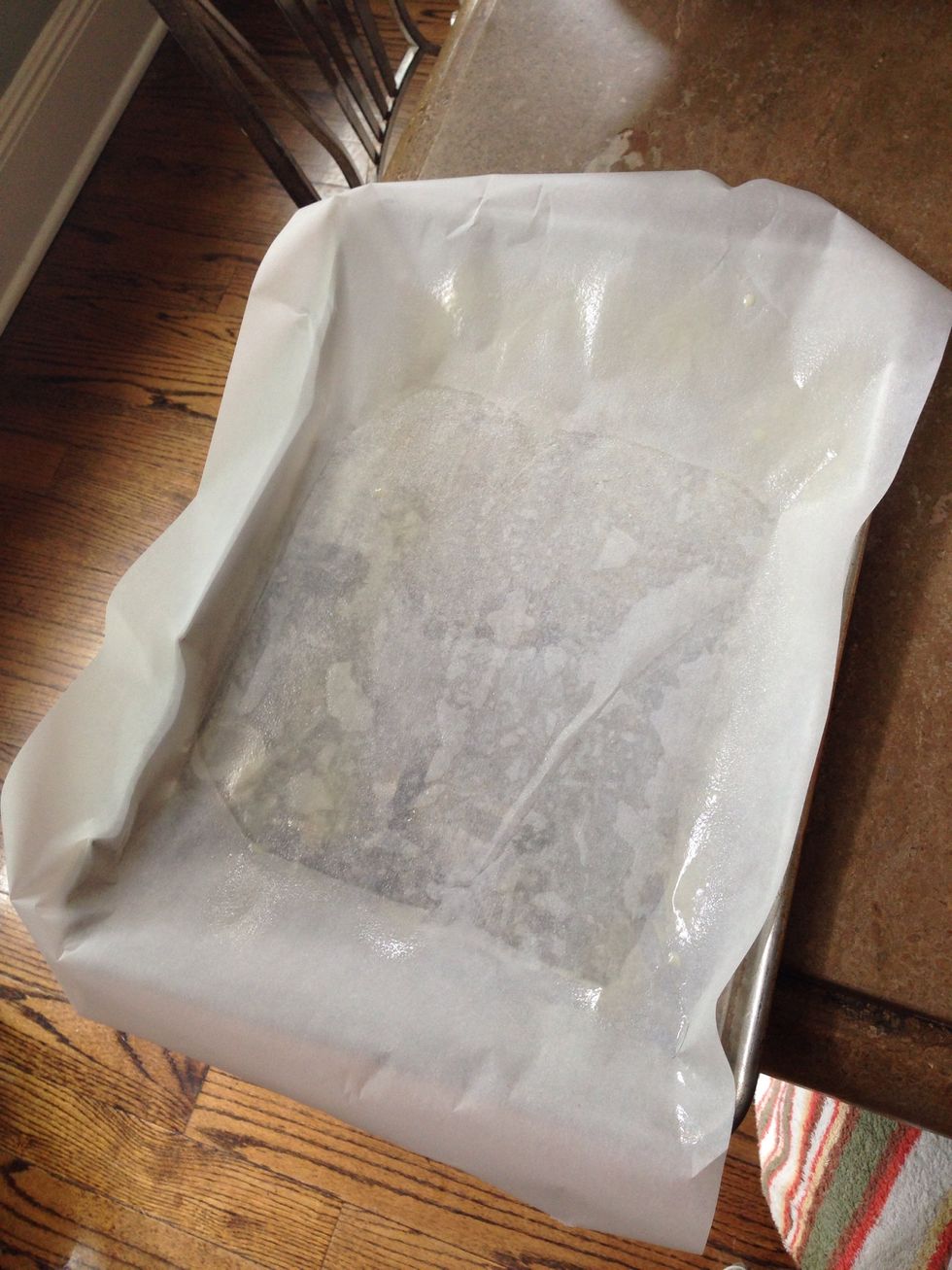 Take a piece of parchment paper place on a cookie sheet and spray well with vegetable spray. Set aside.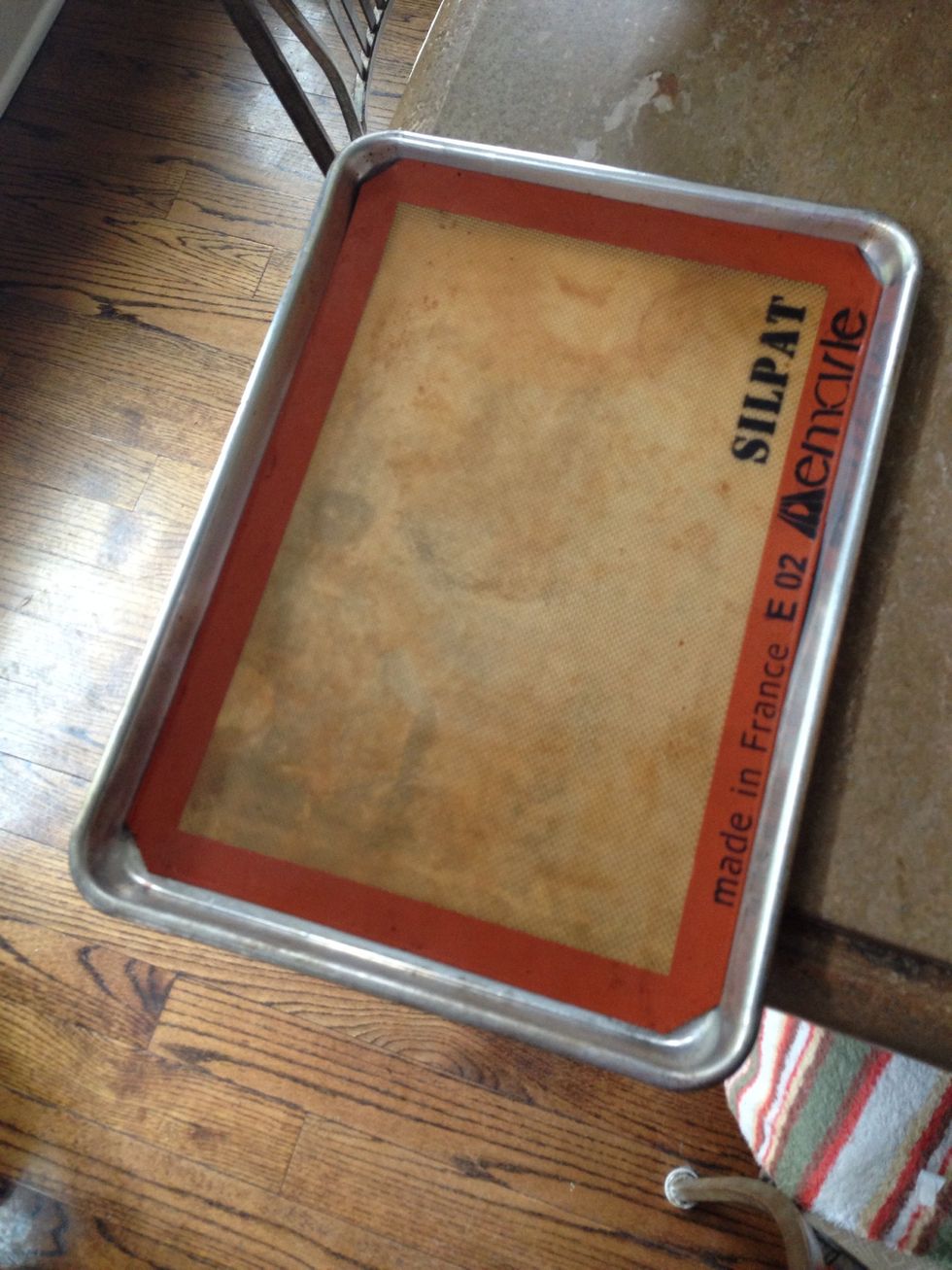 Or place Silpat or silicon mat on cookie sheet or counter. Set aside.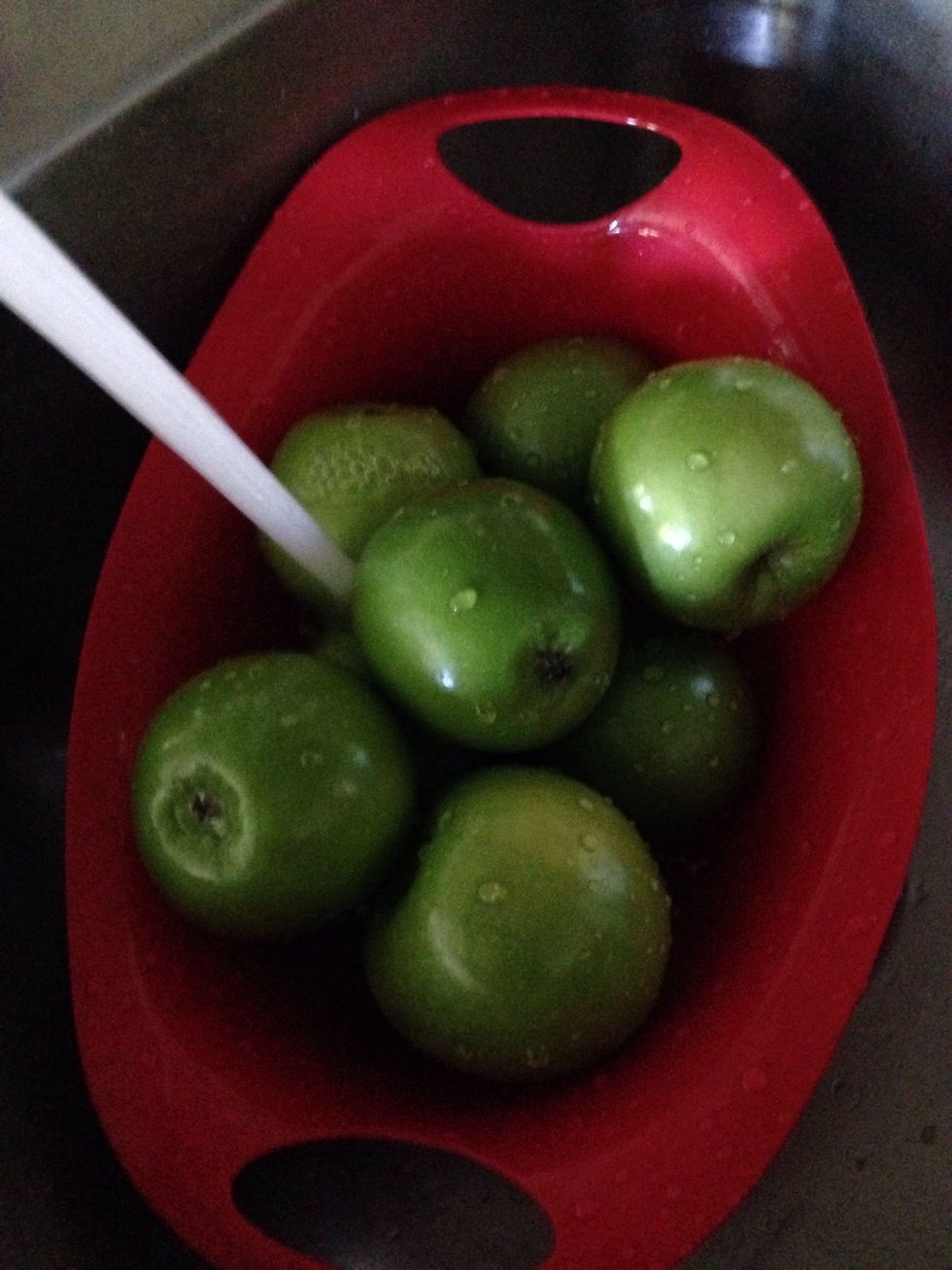 Wash apples really well.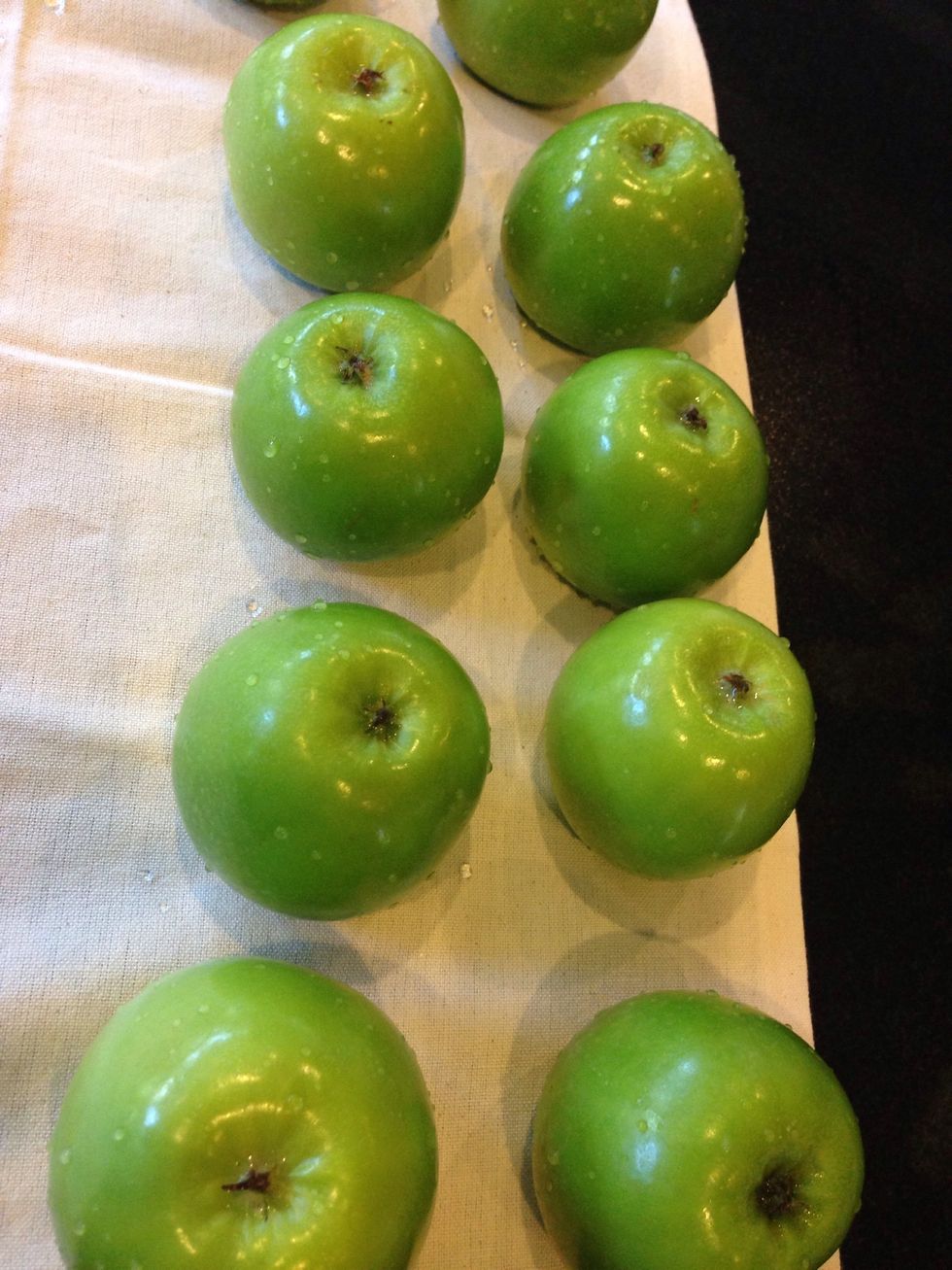 Place apples upside down on a towel. Pat dry.
Place skewers in apples. You may have to use a little force. If your skewers are too short make sure it doesn't go down too far-you don't want to burn your hand while dipping.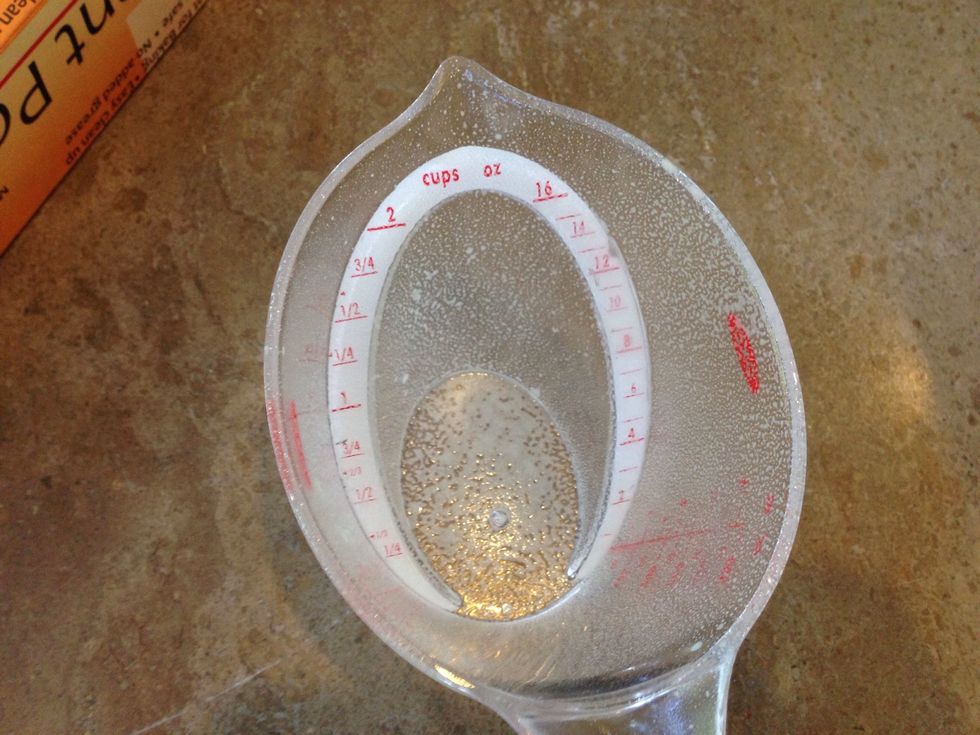 Spray measuring cup with vegetable oil before adding corn syrup (it will slide out easier).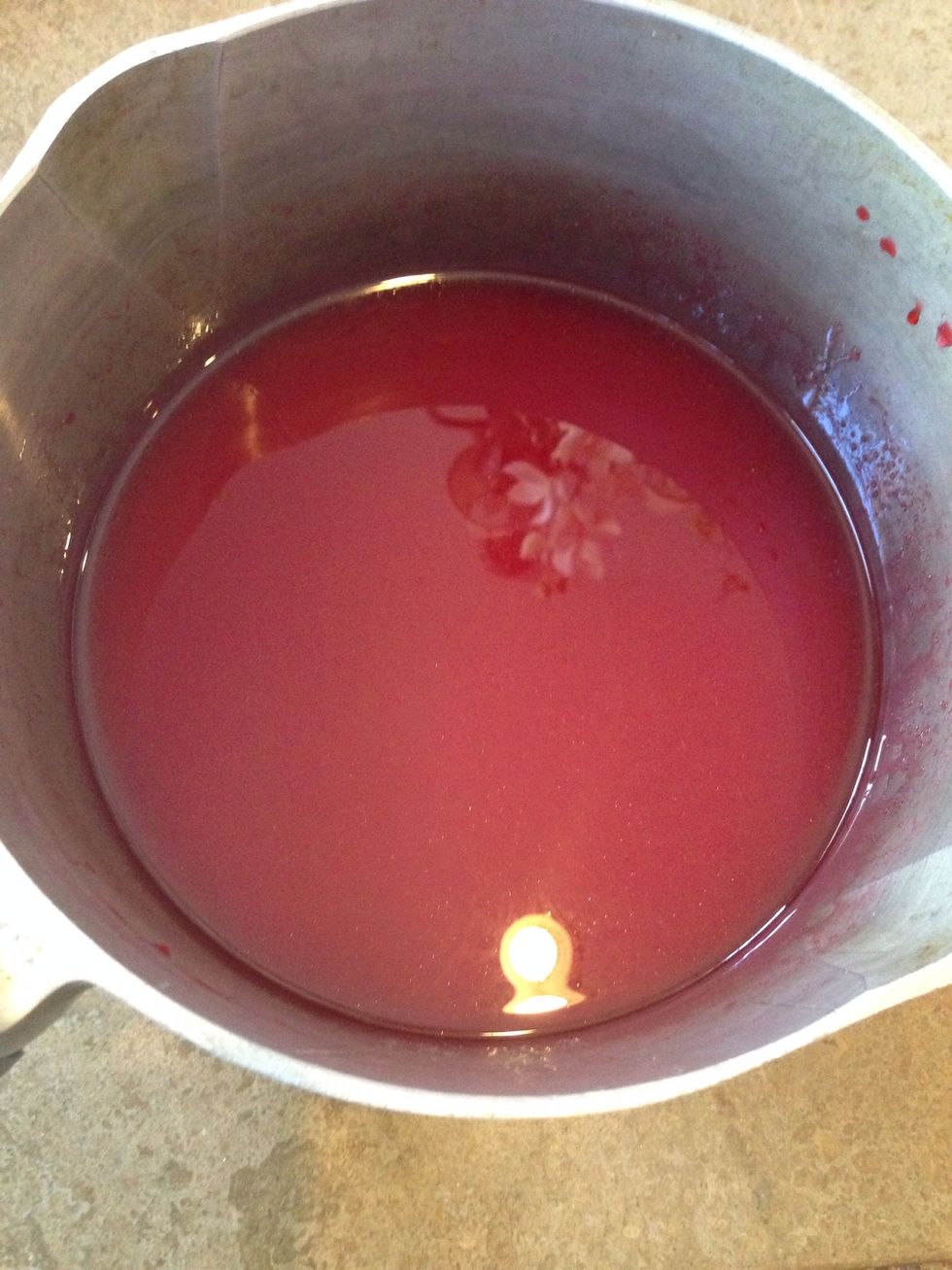 Combine sugar, corn syrup, water, food coloring and flavorings and stir until blended.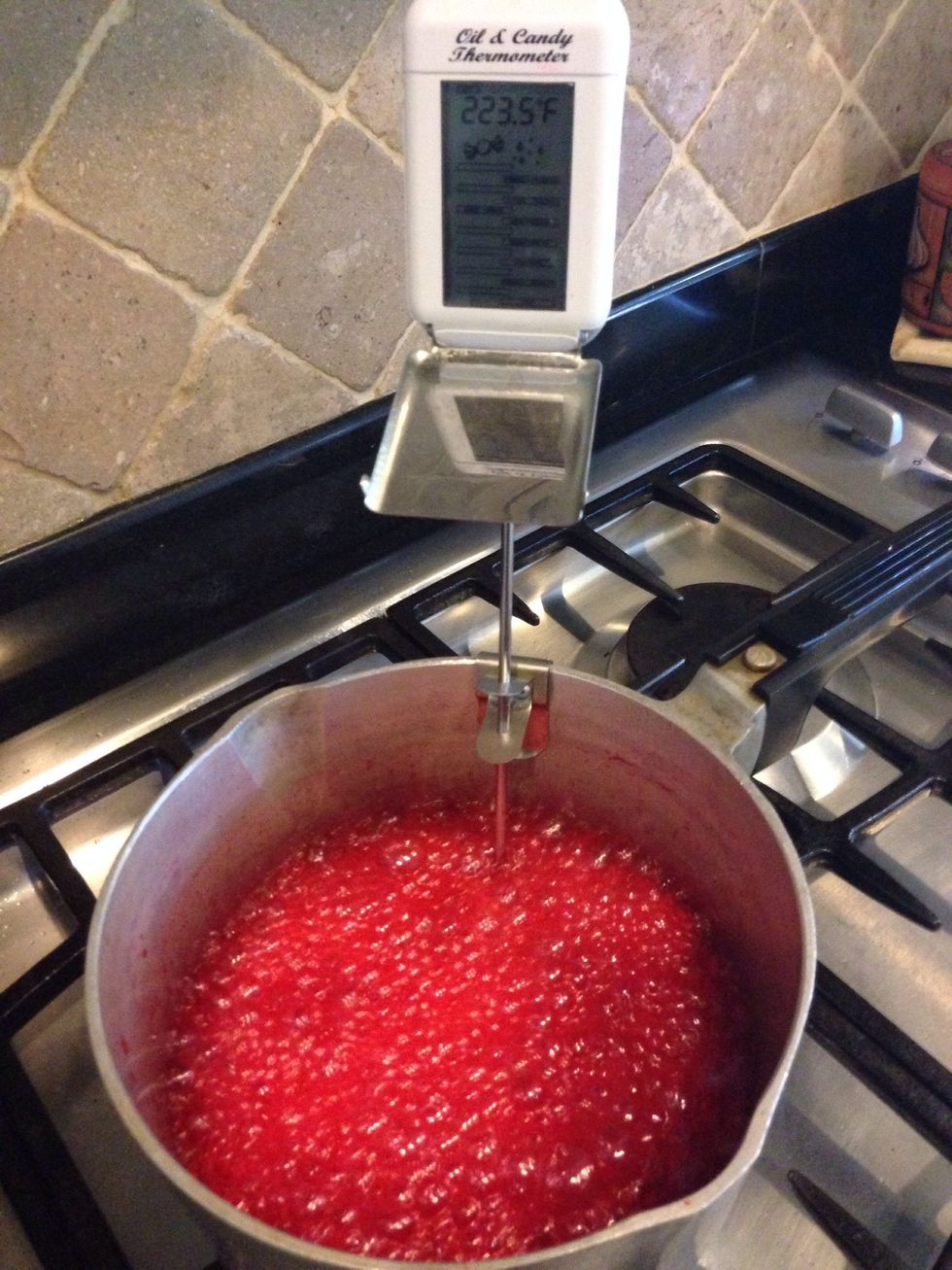 Place saucepan on medium heat. Make sure candy thermometer is attached or sits up in pan. Cook mixture to hard crack stage 290 - 310 degrees Fahrenheit.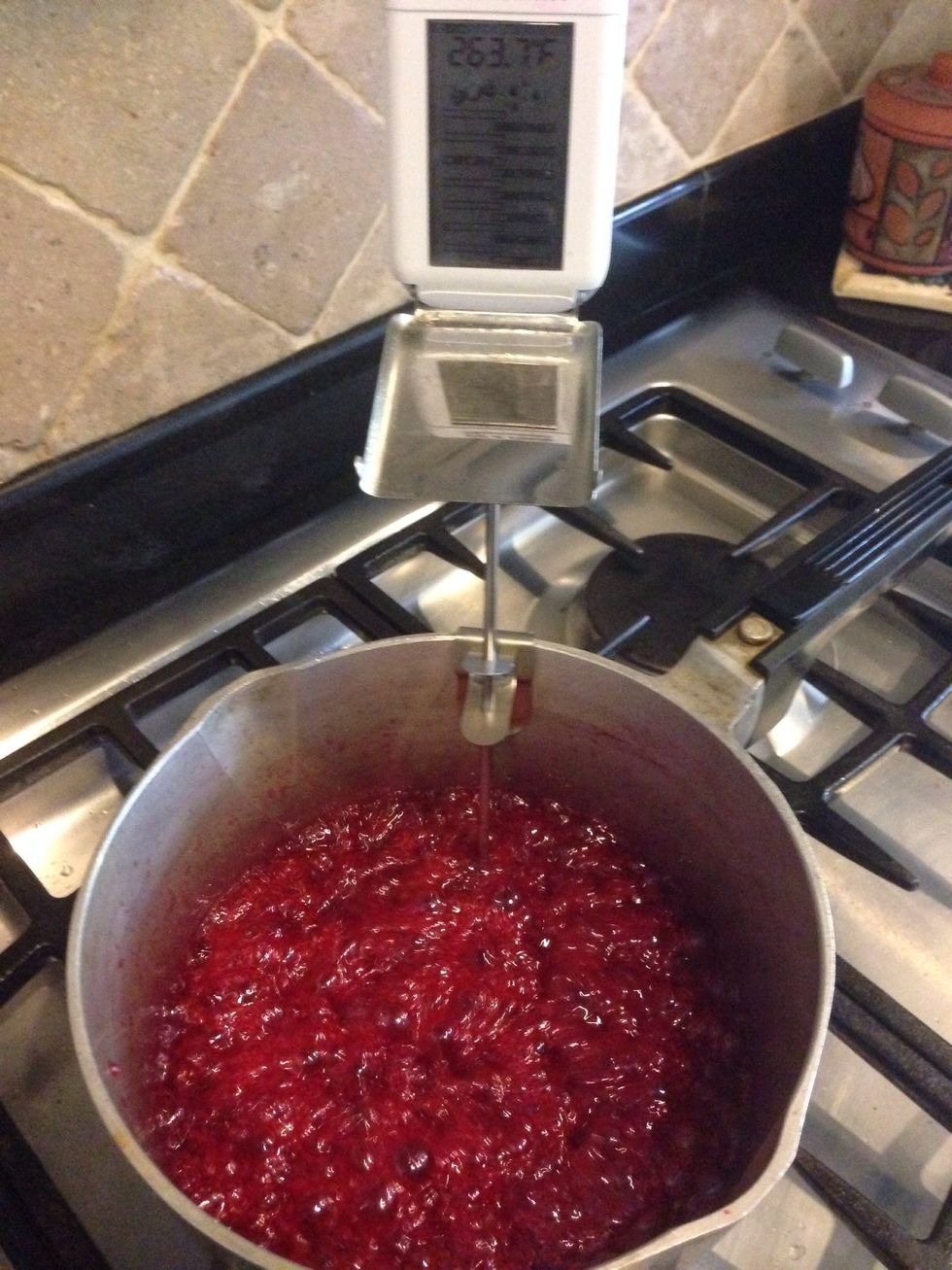 Mixture at 260 degrees Fahrenheit. Do not leave mixture while cooking-the temperature jumps extremely fast and will quickly burn.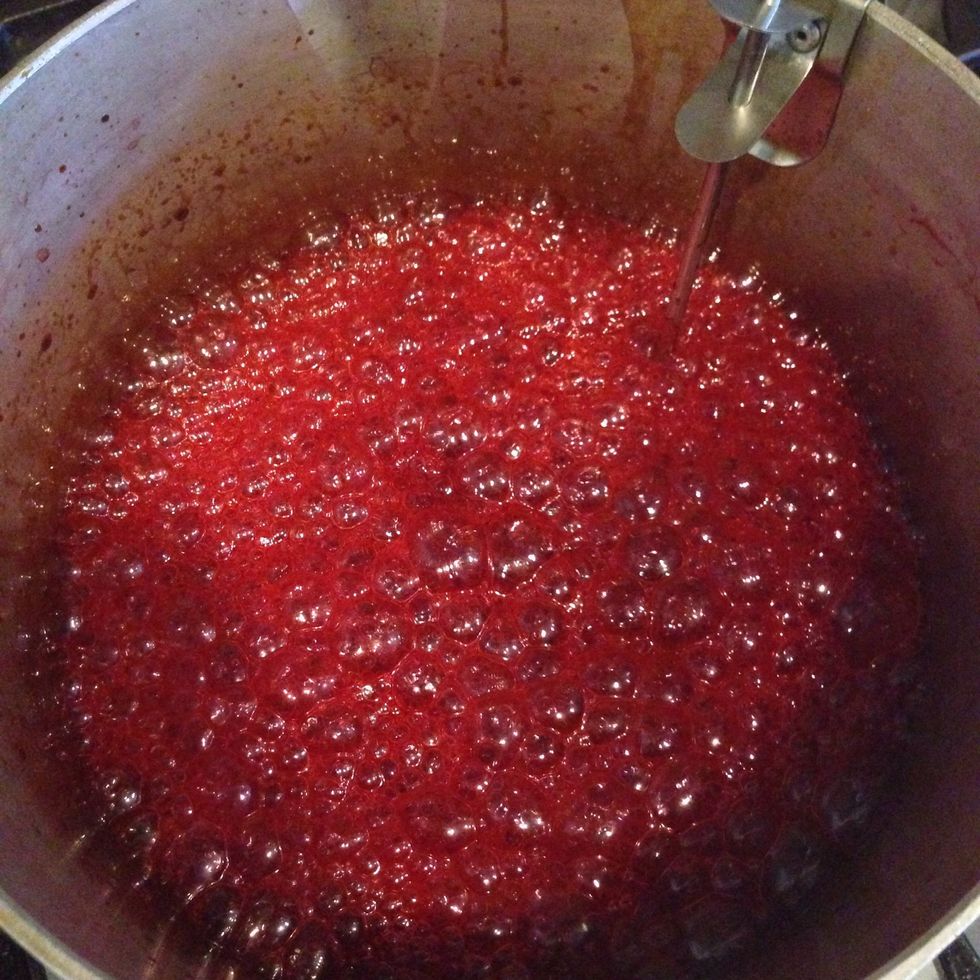 Mixture at 300 degrees Fahrenheit. Ready to dip!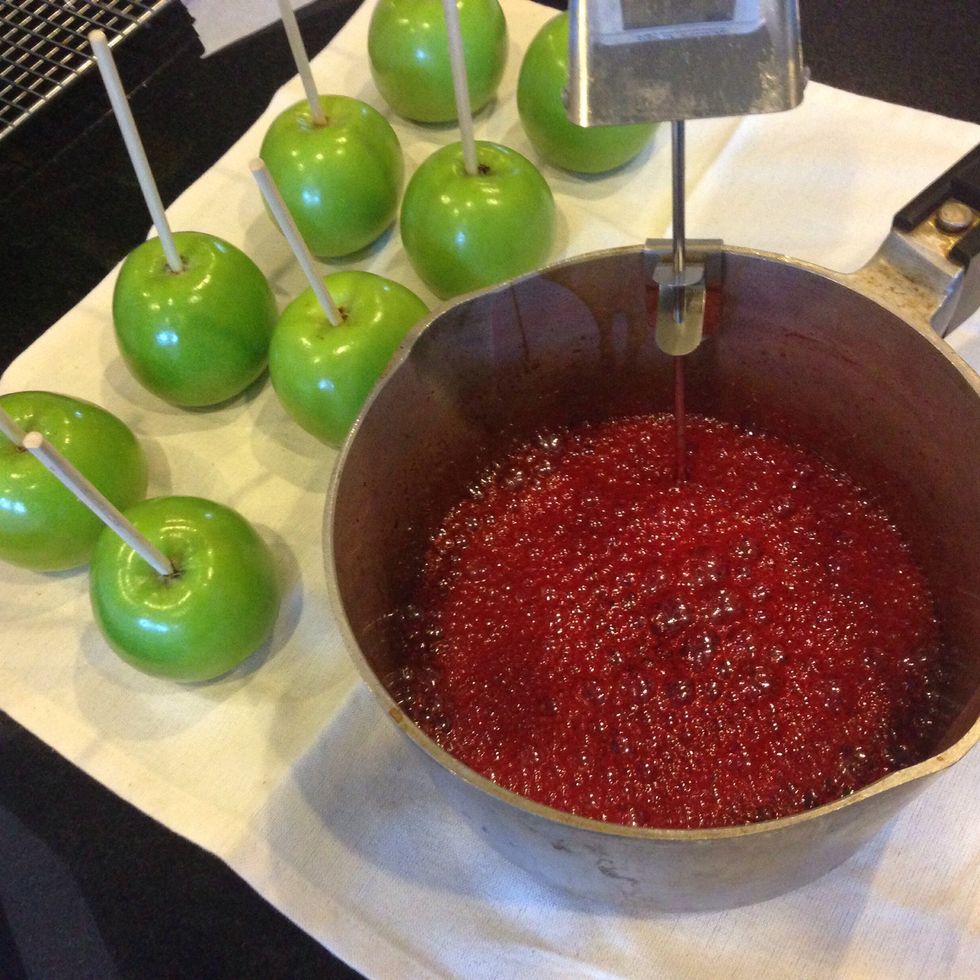 Place saucepan sturdy on the counter and begin to dip apples. If children are helping, please keep them back while dipping.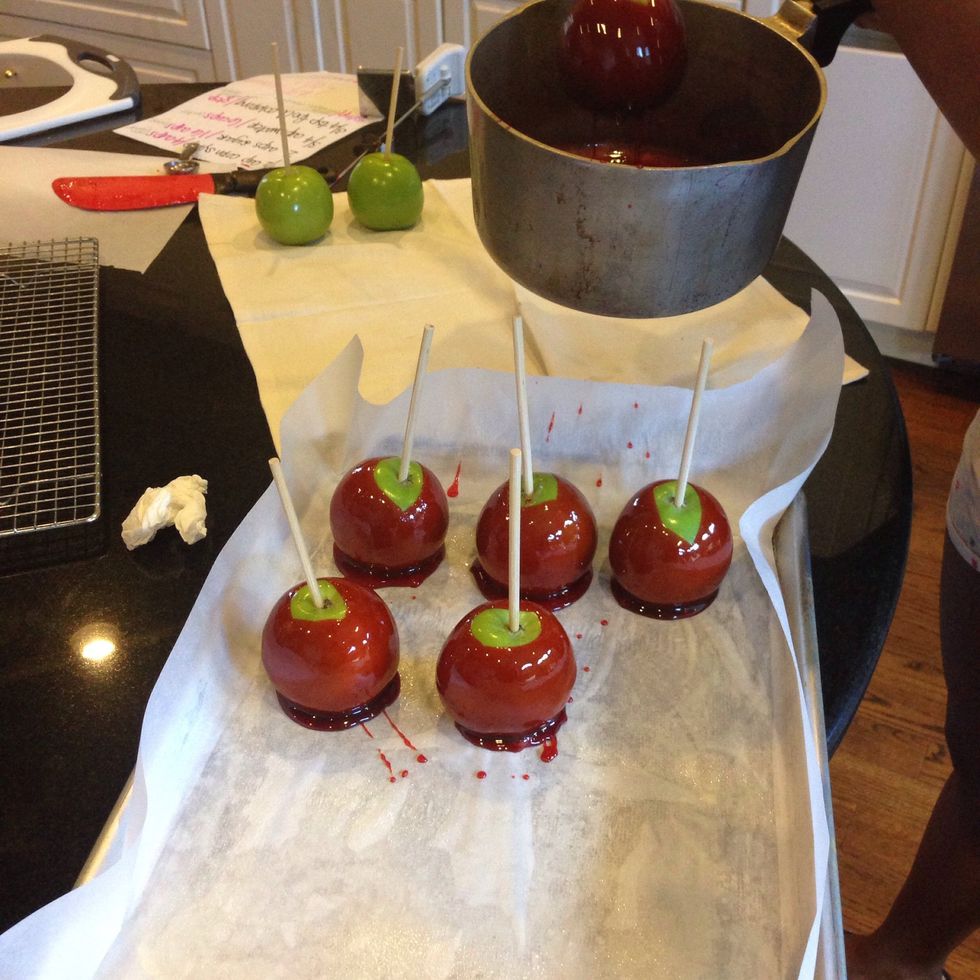 Quickly dip apples twice and place on cooking sheet. If candy begins to harden just place back on heat until back to softball stage temperature 290-310 degrees Fahrenheit.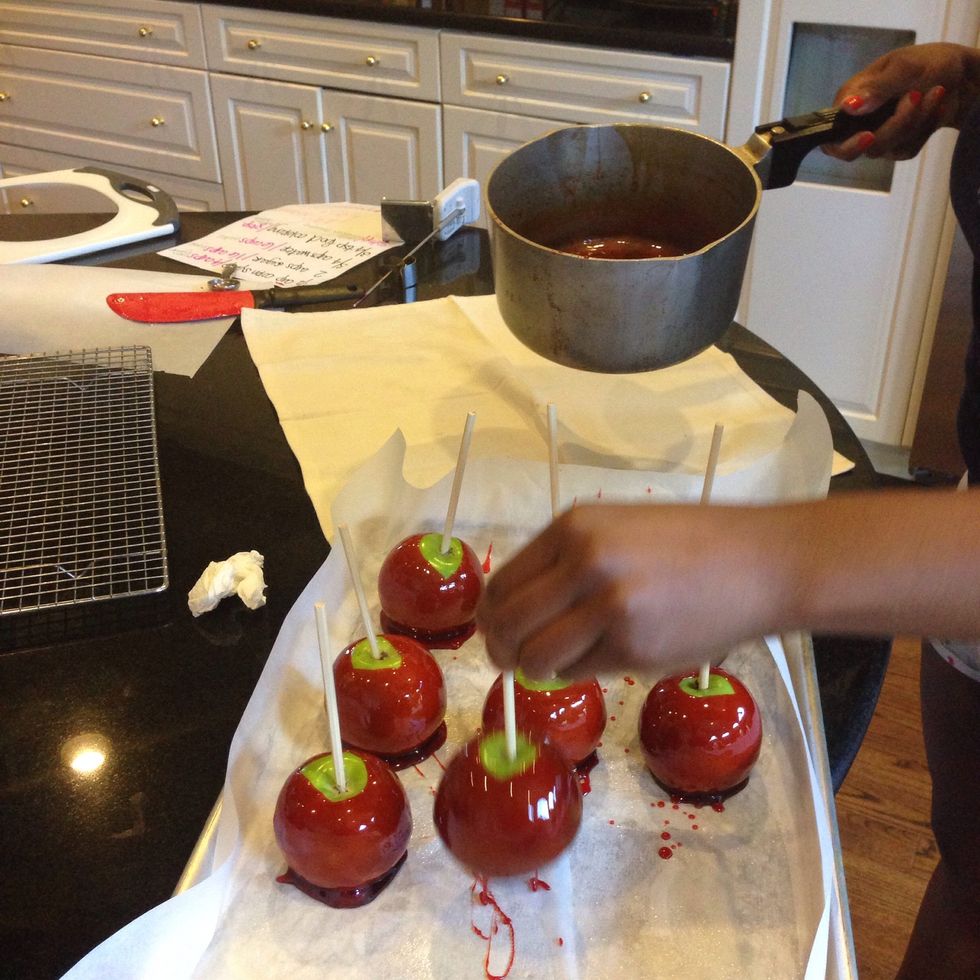 Let apples cool about 15-20 minutes.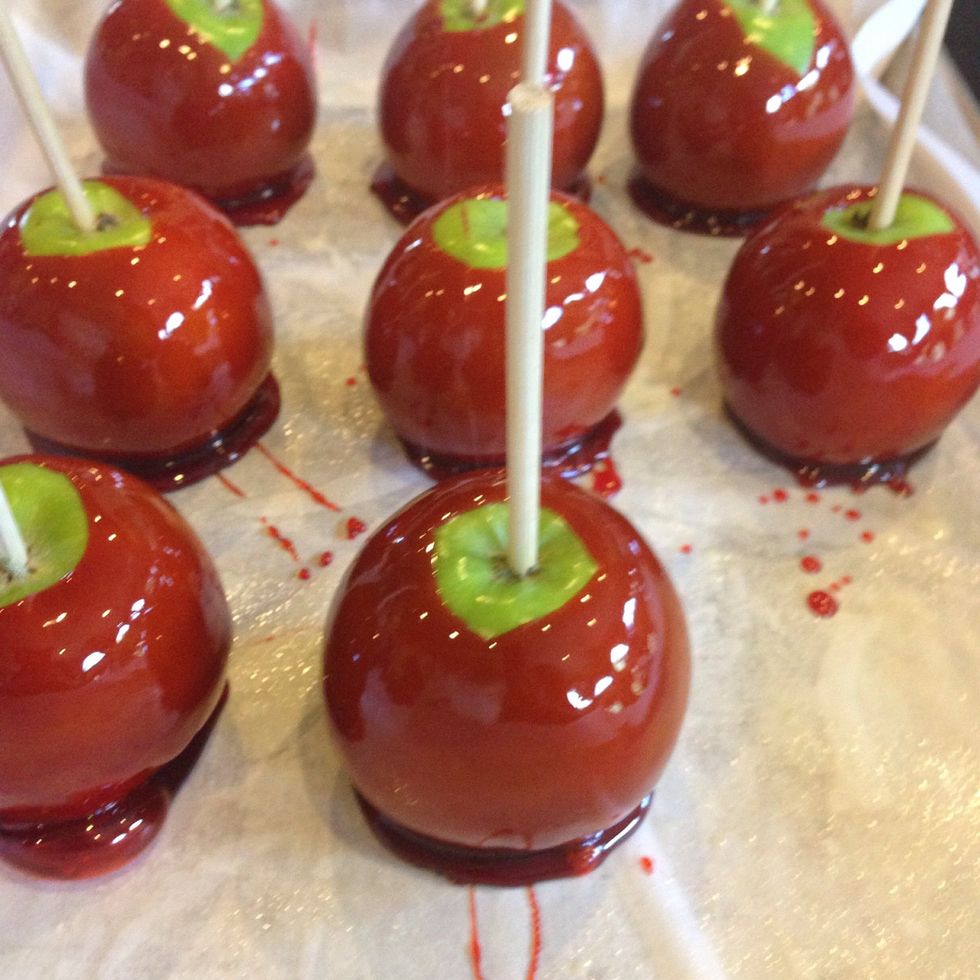 Serve! If you're not eating the apples right away- wrap them in cellophane bags or even plastic wrap. Depending on where you live, leaving them out uncovered makes them sticky.
2.0c Granulated sugar
3/4c Water
1/2c Light corn syrup
1.0tsp red food coloring (or any color!)
1.0tsp Vanilla extract (optional)
1.0tsp Cinnamon extract (optional)
6.0 Granny Smith apples
6.0 Skewers (can also use Popsicle sticks)
1.0 Candy thermometer
1.0 Parchment paper/wax paper or silicon (Silpat)
1.0 Vegetable oil spray (Pam)
1.0 4 qt saucepan