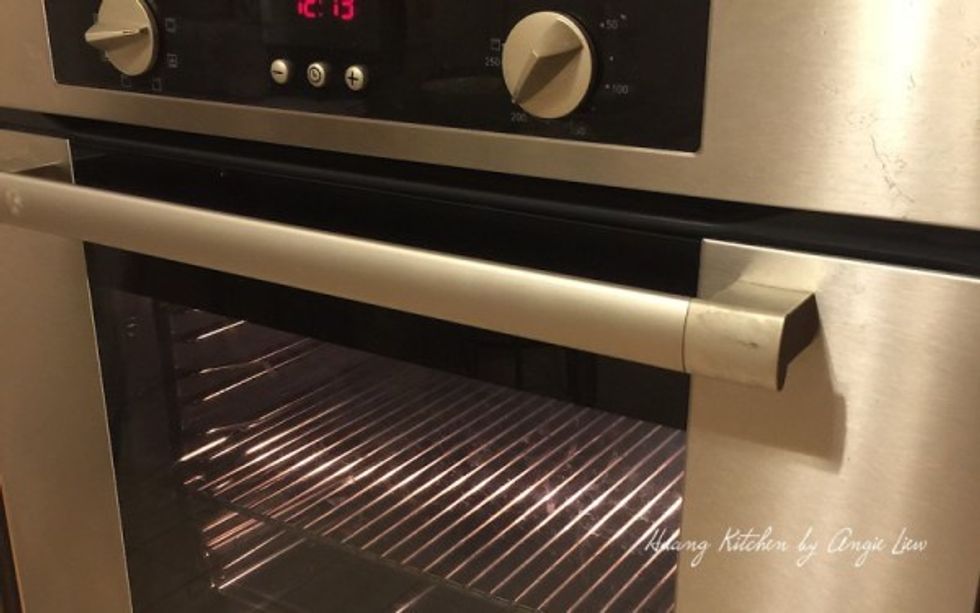 First preheat oven to 190 degree C (375 F).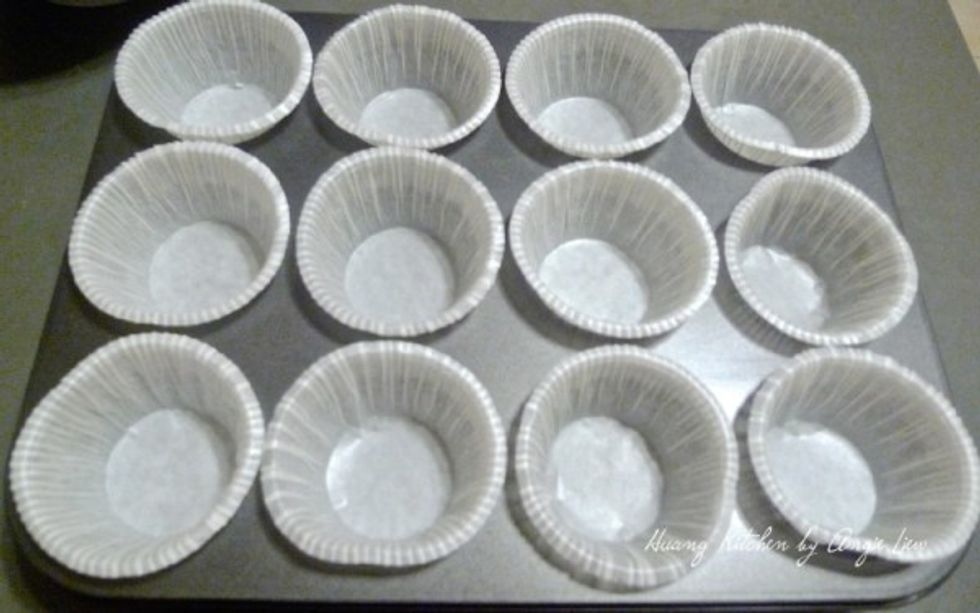 Line a muffin pan with muffin cups.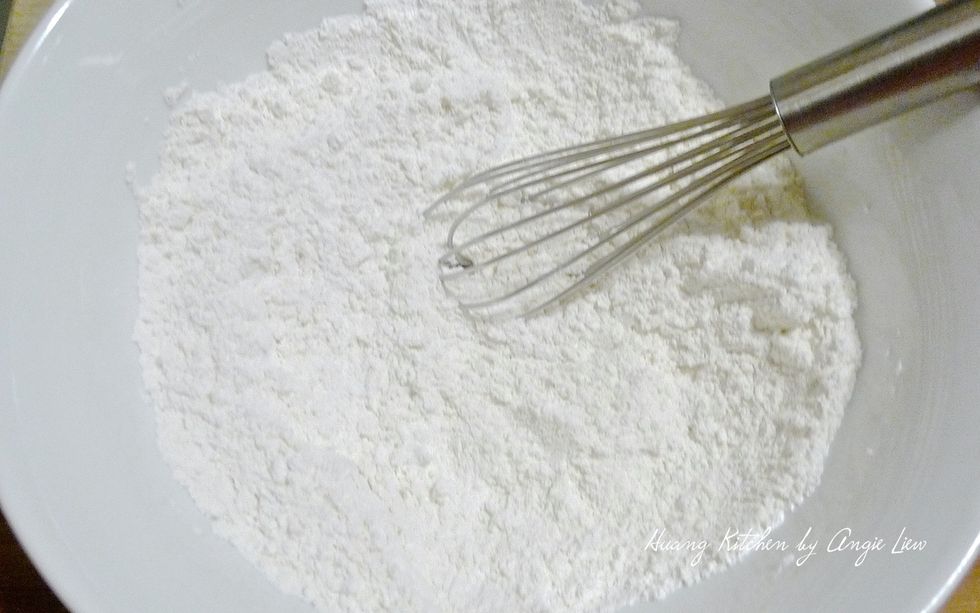 In a large bowl, add in flour, followed by baking powder, baking soda and salt. Mix everything together.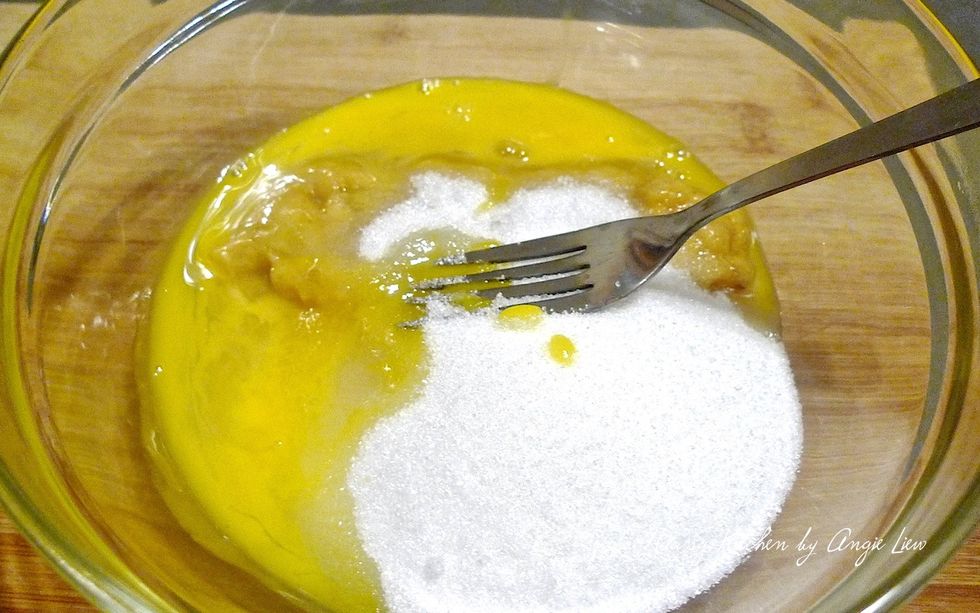 In a medium size bowl, add in the mashed bananas, followed by sugar and the lightly beaten egg. Mix everything together with a fork.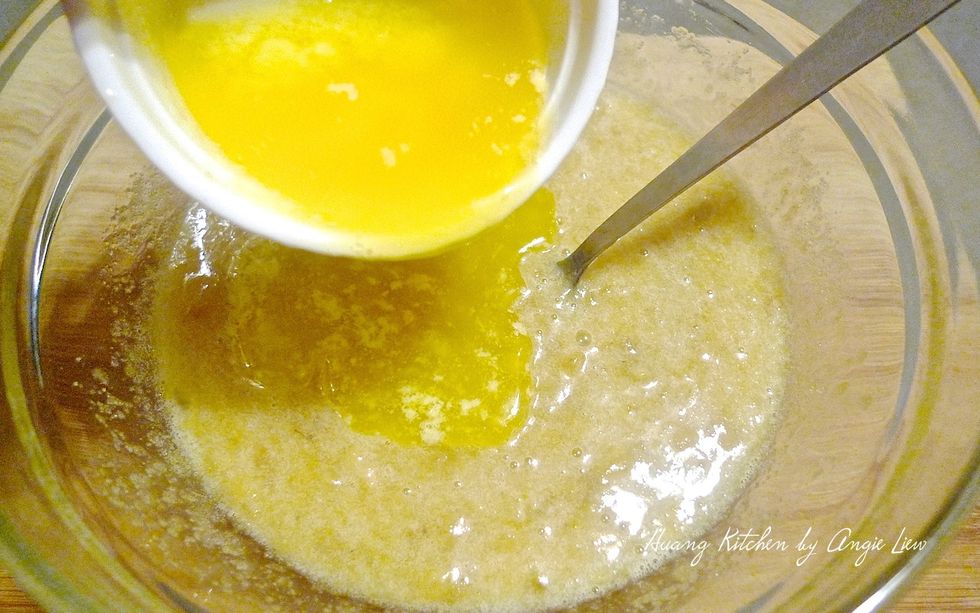 Then add the melted butter and mix well.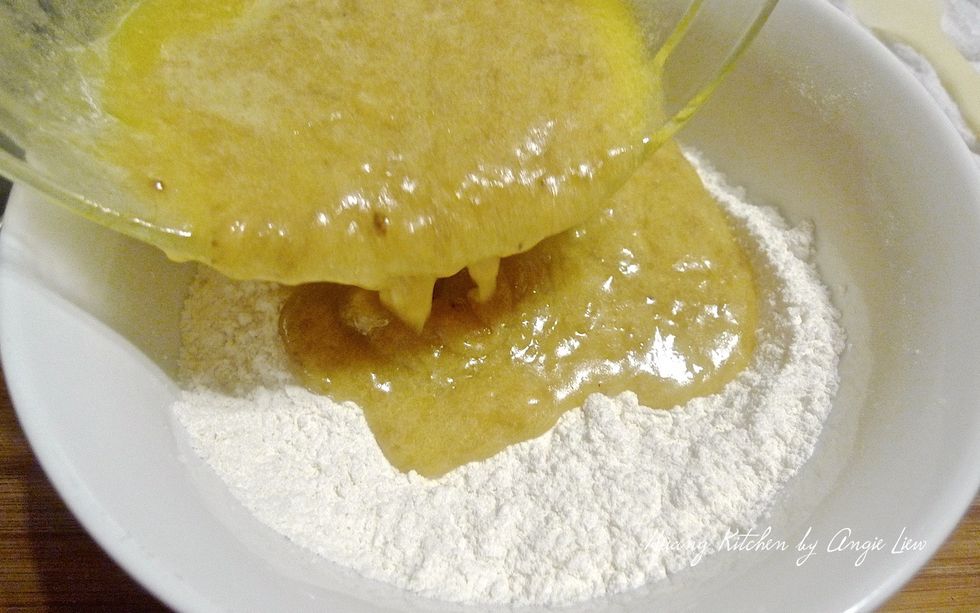 Then add The WET banana mixture into the DRY flour mixture.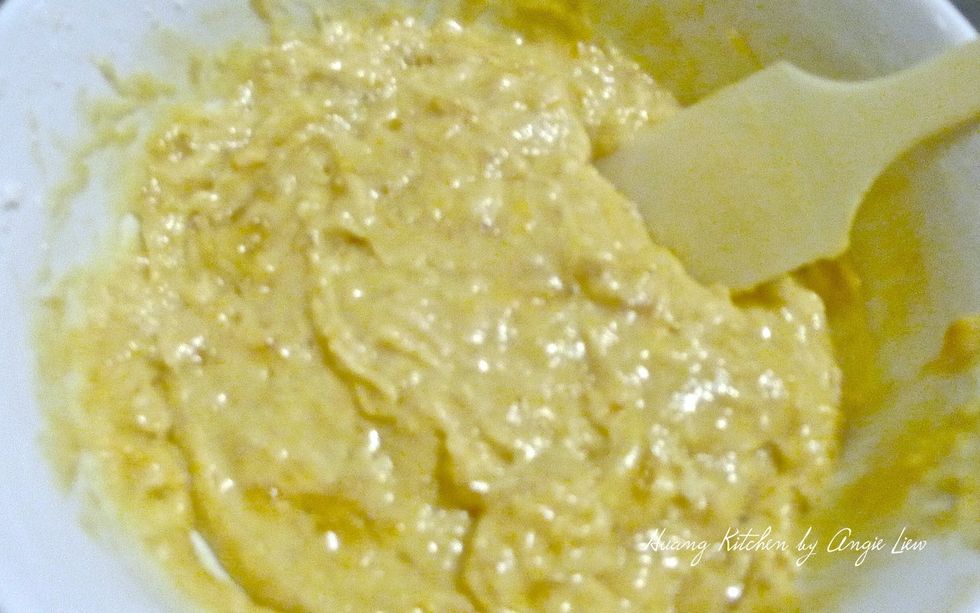 Stir everything together until its JUST moistened. Do not overmix or the muffins will become tough.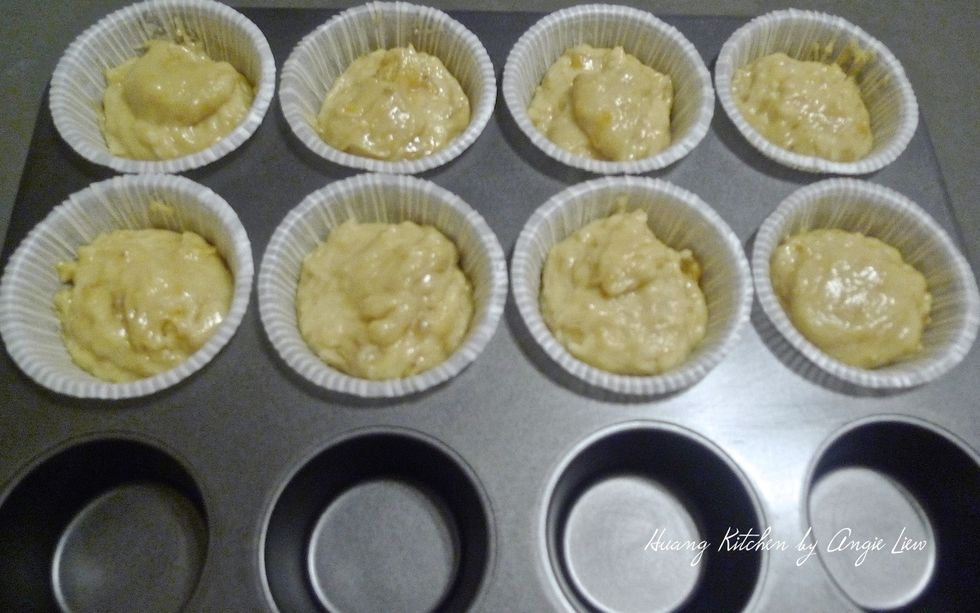 Using an ice-cream scoop, spoon batter into the muffin cups till 2/3 full.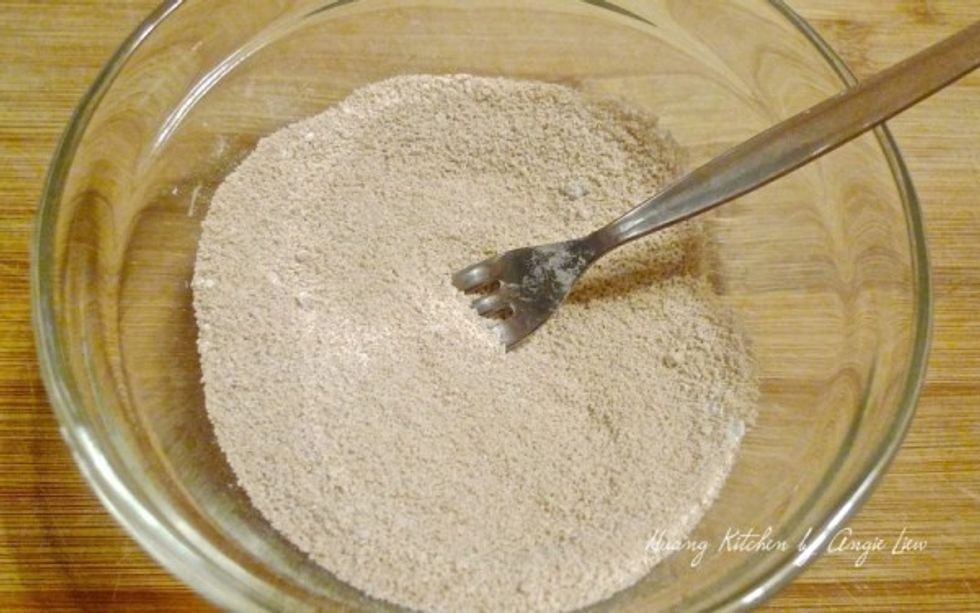 Next prepare the topping for the muffins. In a small bowl, add in brown sugar followed by all-purpose flour and ground cinnamon. Mix the ingredients together.
Using a fork, cut in the butter into the sugar mixture until the mixture resembles coarse crumbs.
Sprinkle the topping over the muffins.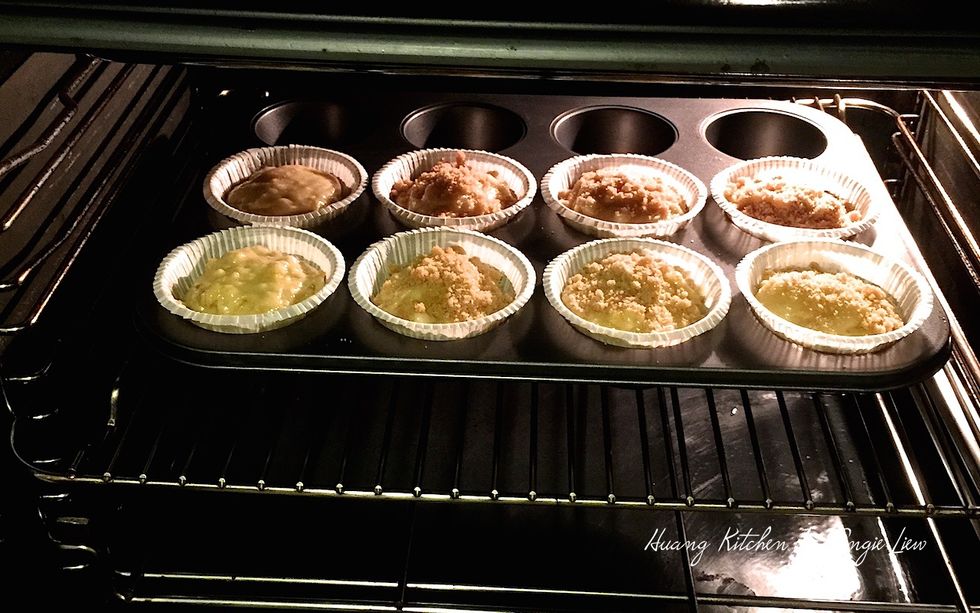 Place the muffin tray into the preheated oven.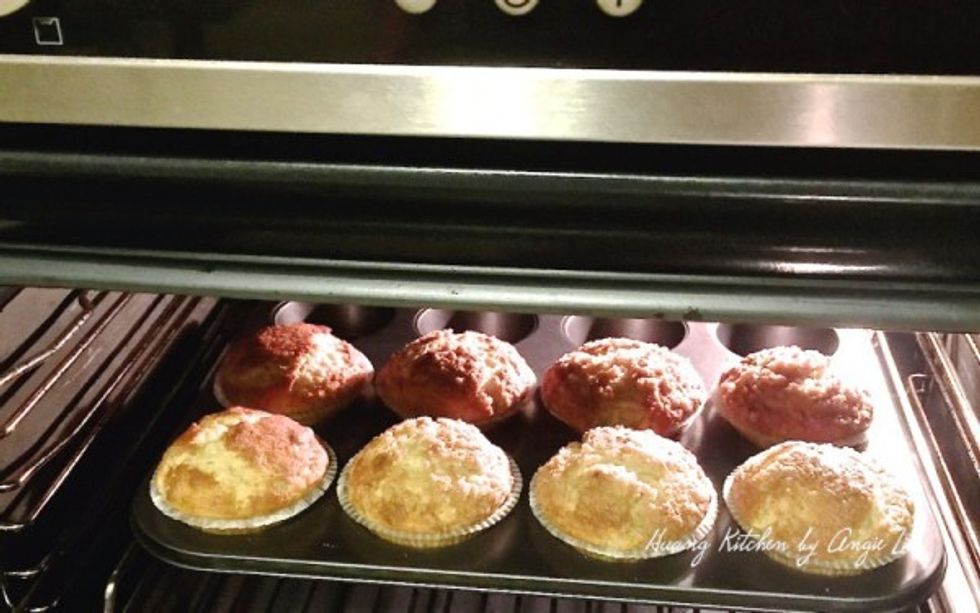 Bake for about 18 minutes or until a toothpick inserted in the centre of muffin comes out clean.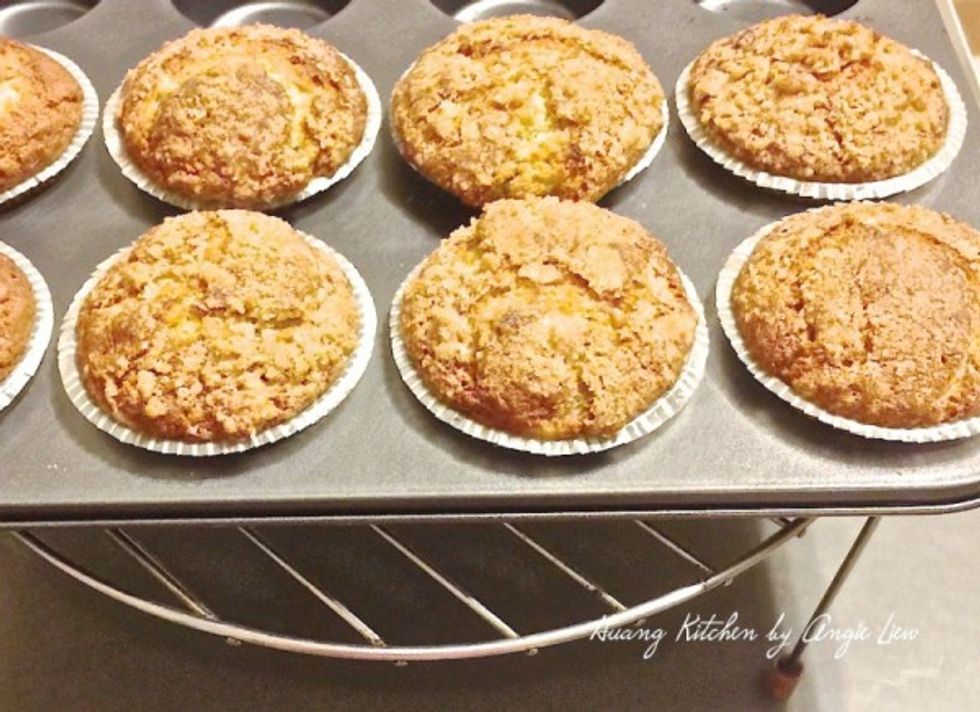 Remove the muffin tray from oven and cool on oven rack, about 5 minutes.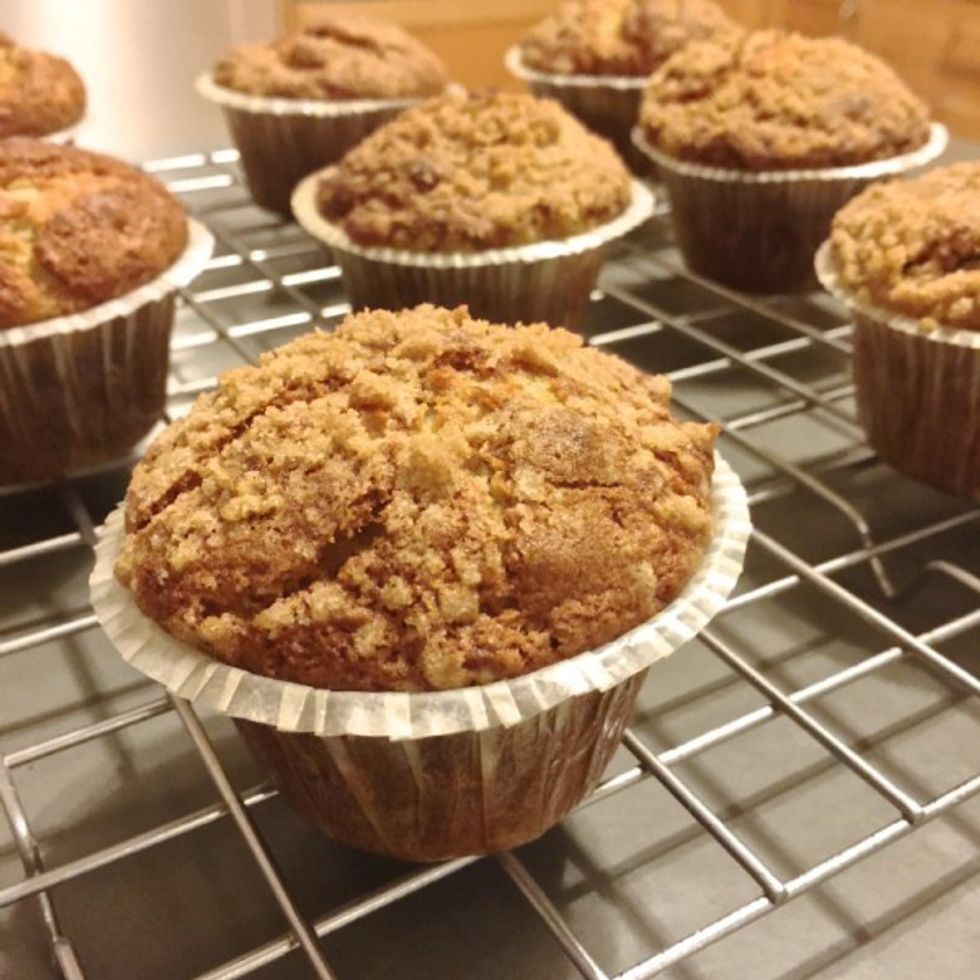 Transfer the muffins to cool completely on cooling rack.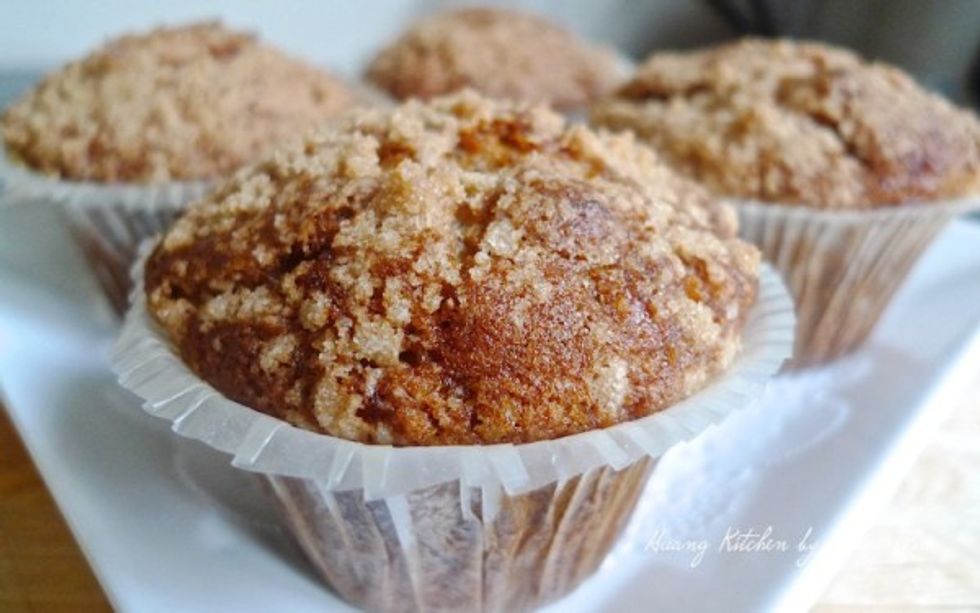 And we're done! Enjoy these banana crumb muffins for breakfast, snack or anytime of the day. For more, like us on Facebook & get instant updates on our latest recipes at www.Facebook.com/huangskitchen
1.0c all-purpose flour
1.0tsp baking powder
1.0tsp baking soda
3.0 bananas, mashed
0.0c sugar
1.0 egg, lightly beaten
0.0c butter, melted & room temperature
0.0c brown sugar (topping)
1.0Tbsp all-purpose flour (topping)
0.0tsp ground cinnamon (topping)
1.0Tbsp butter, room temperature (topping)
Huang Kitchen
For more step-by-step recipes and cooking tips, visit my website at \nhttp://www.huangkitchen.com