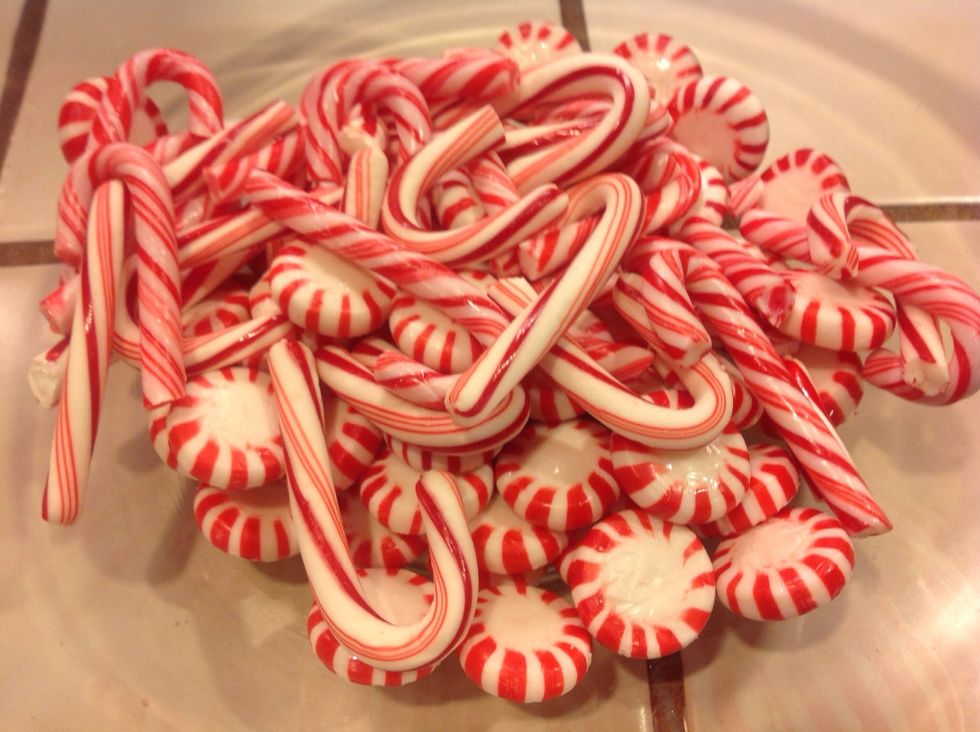 Gather up all of the peppermints & candy canes you'd like to use & take them out of their plastic wrap.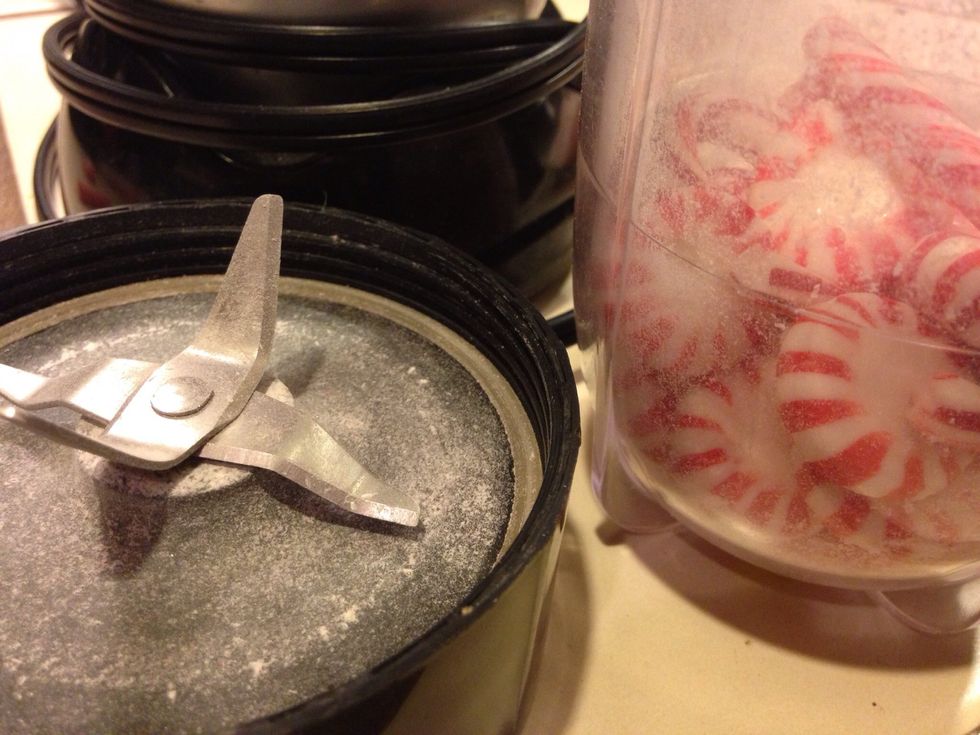 You can put the candy in a quart sized ziploc bag, and take a hammer to it, but I went the easy route & used my bullet. This is the blade I used in my Magic Bullet to grind up the candy.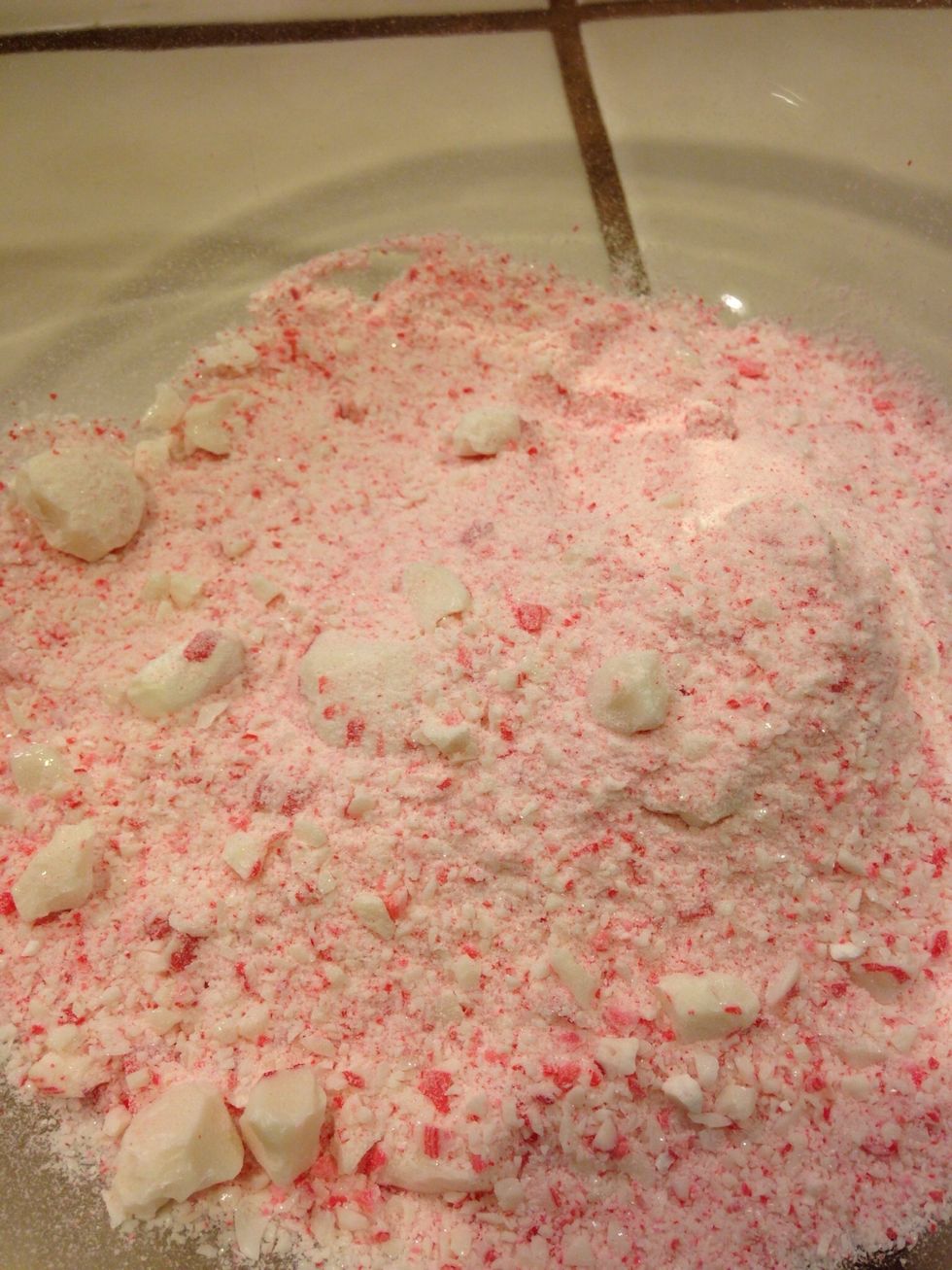 As it pulverized the candy, there will be big chunks left...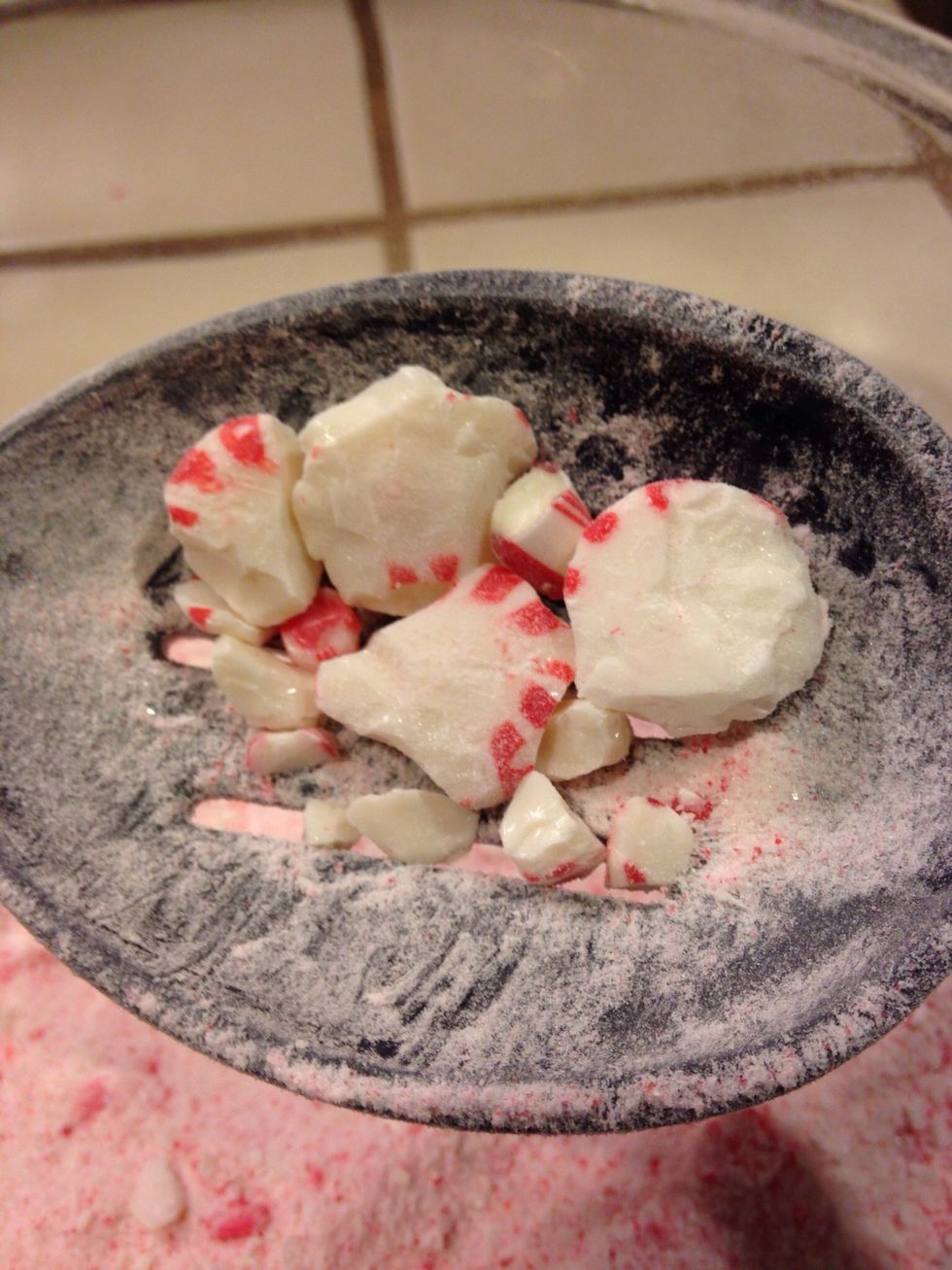 I sift those out and put them back in to grind again...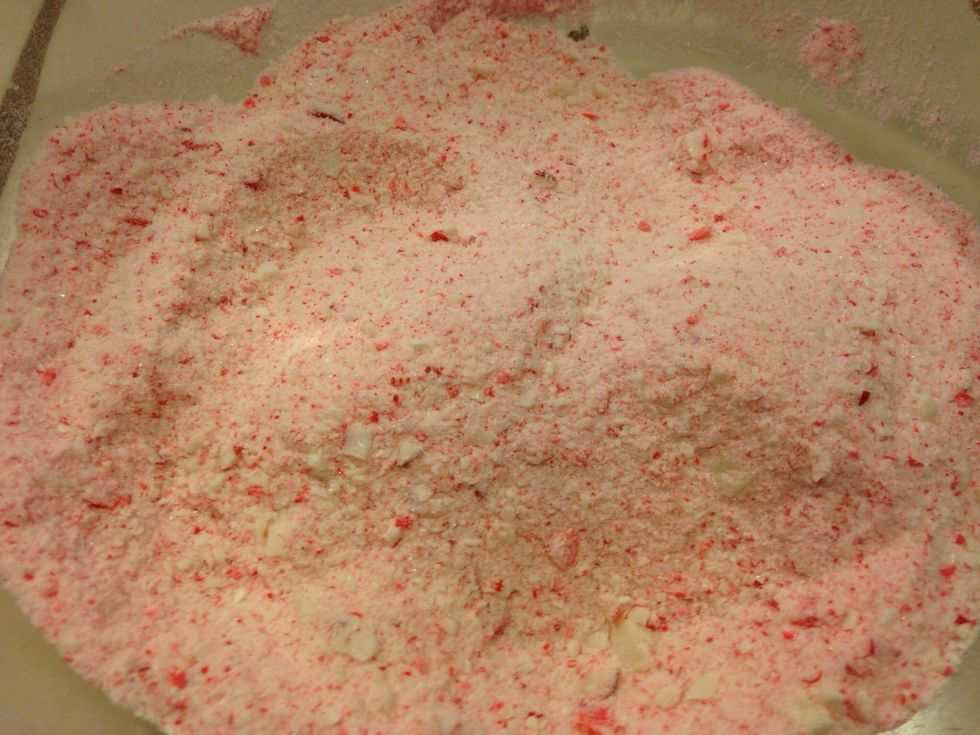 You need to determine what texture of candy you want, with some bits left, or pulverized to a fine powder.
If available, use bottles that have a sifter top.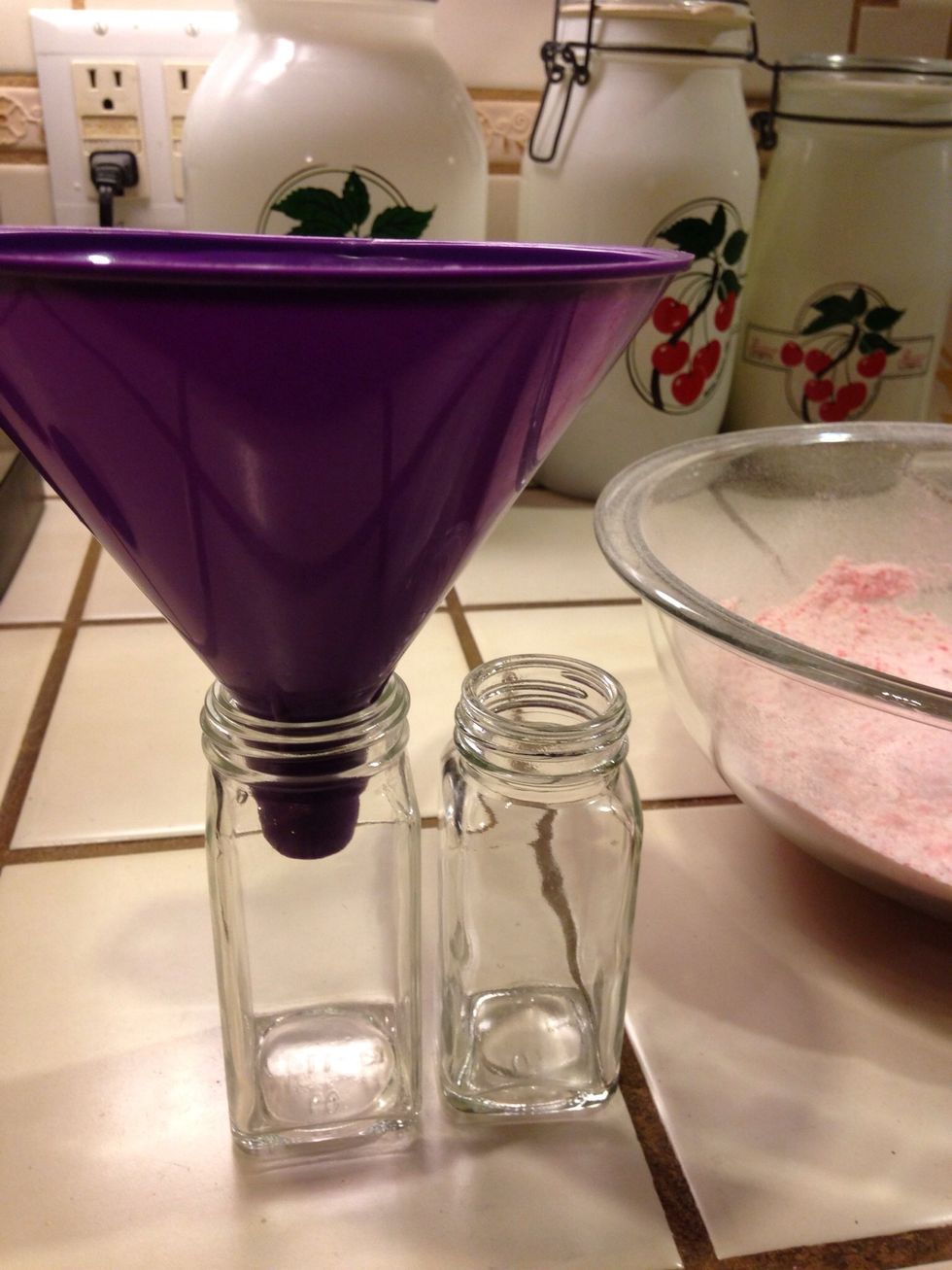 Using a large funnel, fill up bottles.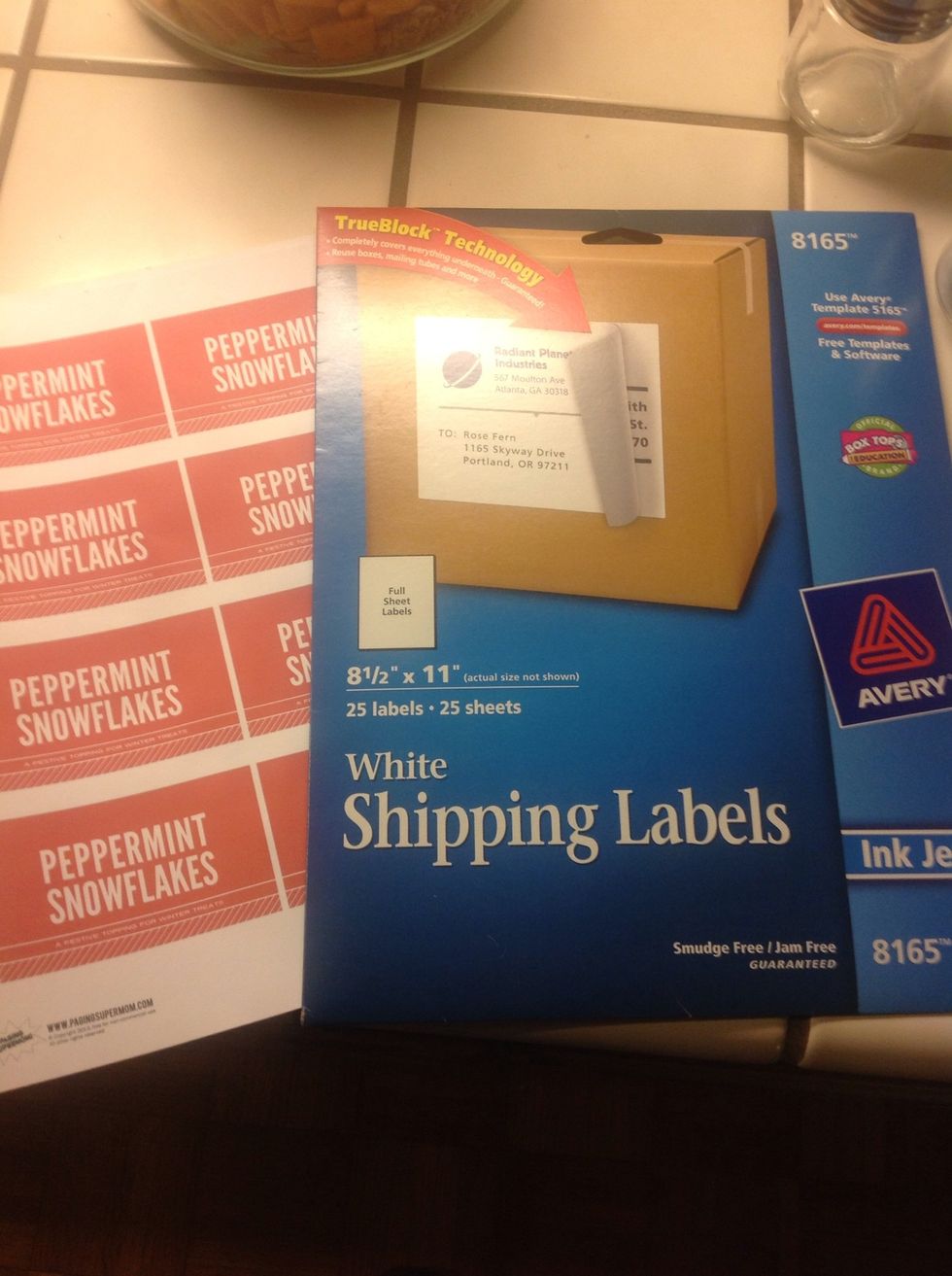 I searched the Internet for free printable labels, and used these shipping labels to copy on.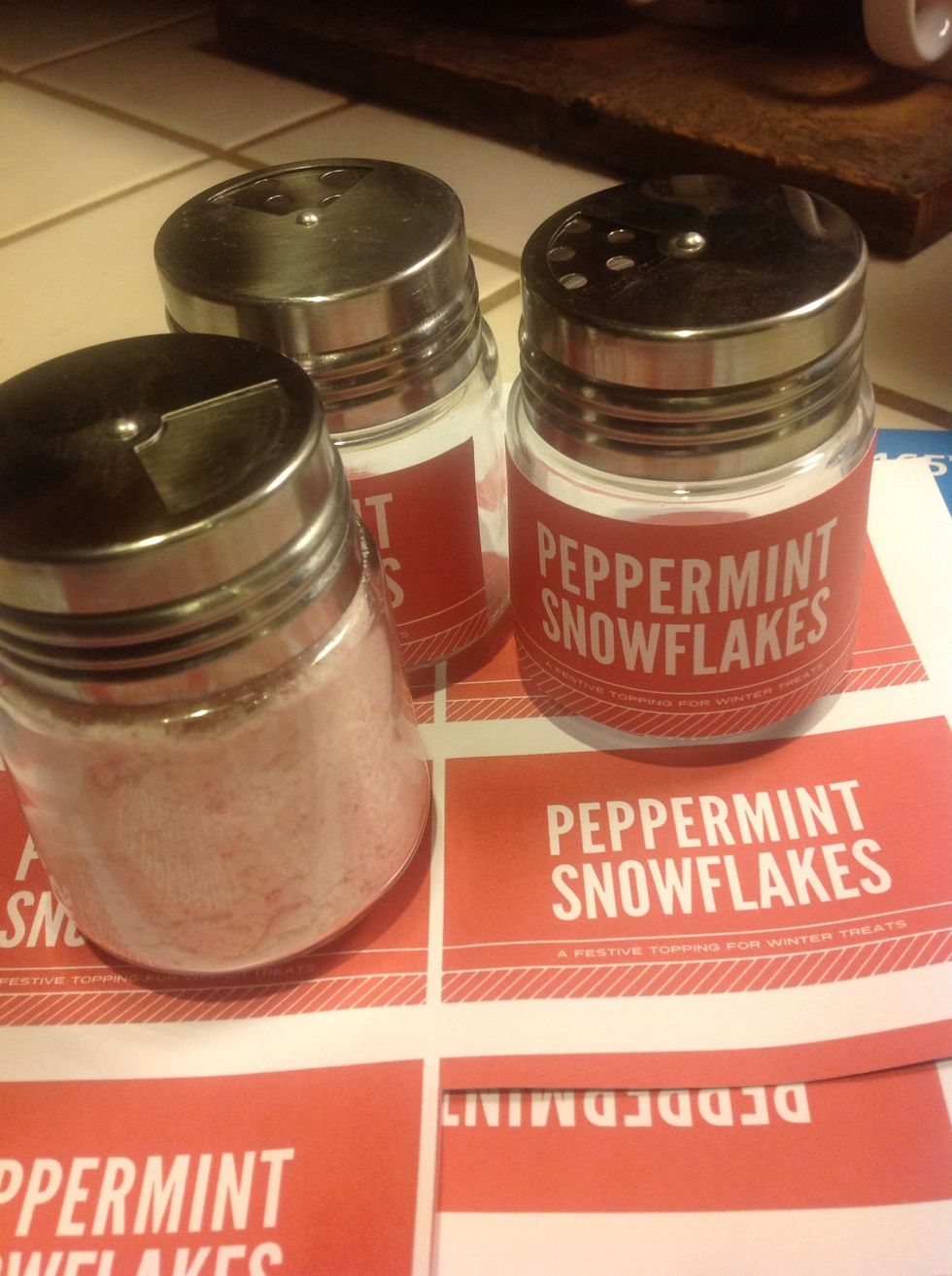 Cut out labels, and stick on jars. These make a fun gift along with some hot chocolate & a can of whipped cream.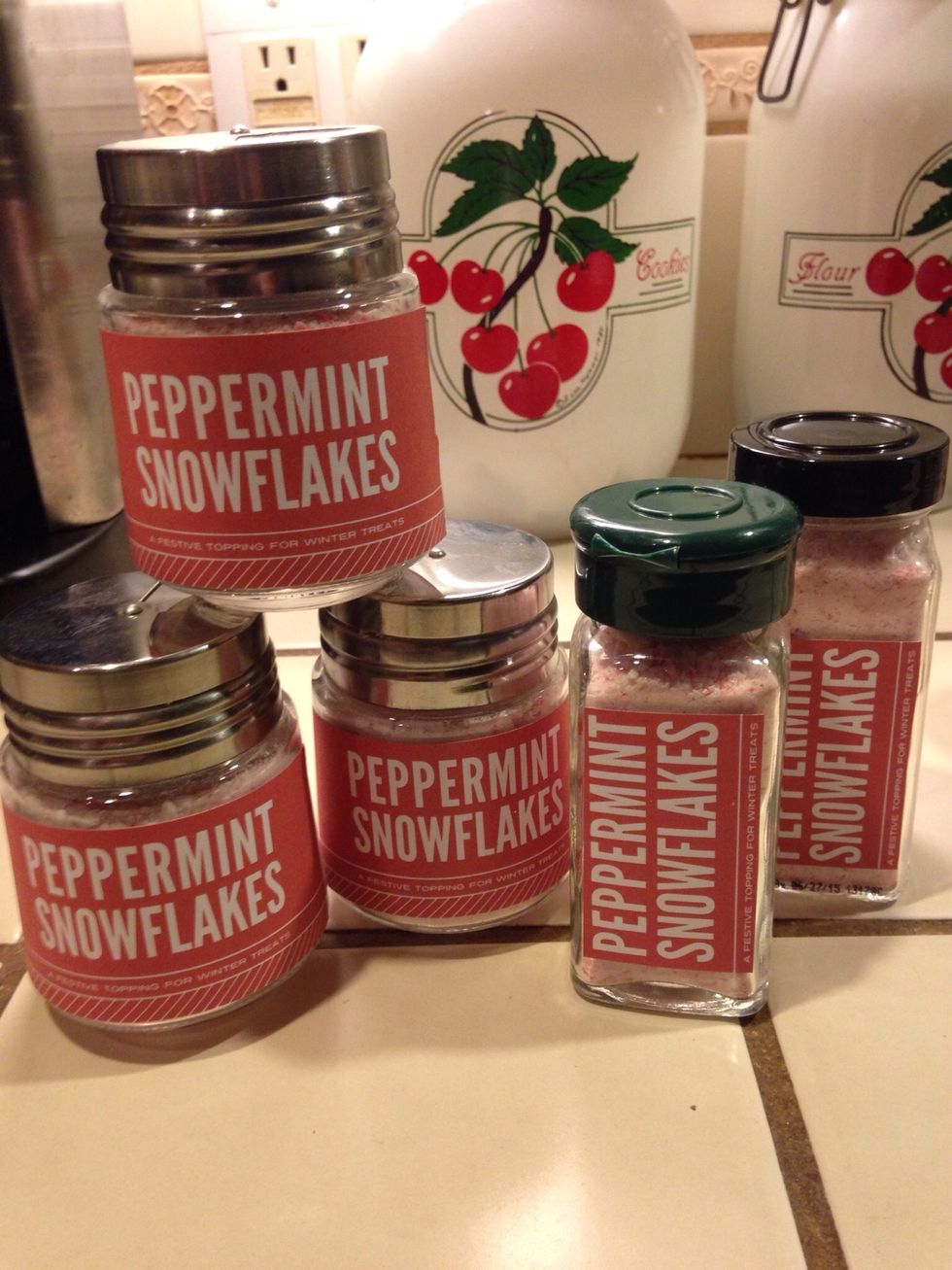 Ready to,deliver.
But, definitely will keep a bottle for me!
Candy canes, peppermints
Glass jars
Labels