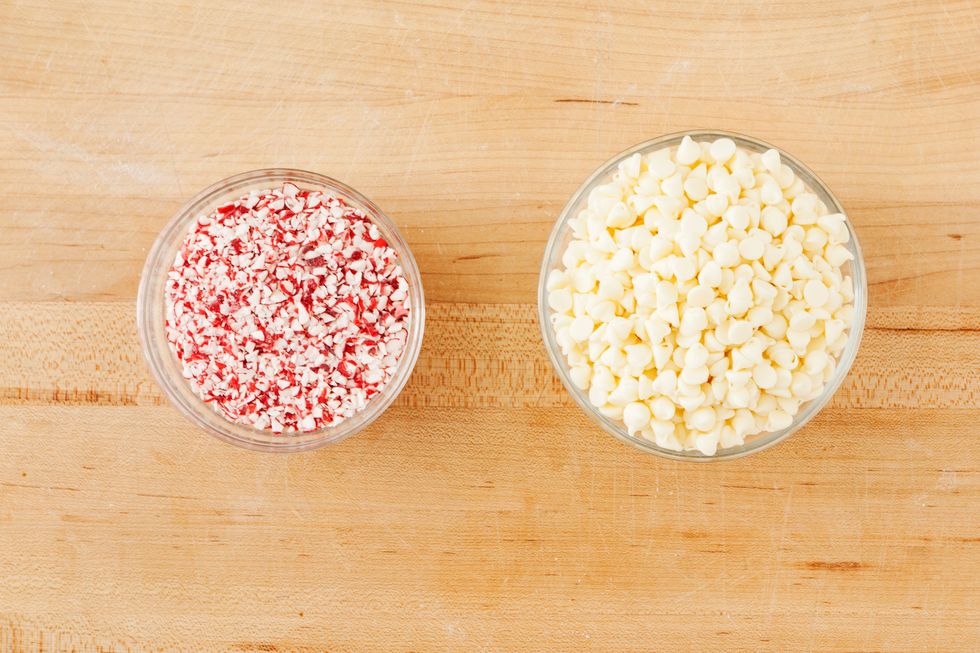 Gather your ingredients. Break up candy canes and place in a ziplock bag. Crush with a hammer until the candy canes are 1/4 inch chunks or smaller.
Melt chocolate in a microwave safe bowl, microwaving for 10 seconds at a time. Make sure to stir your chocolate in between microwave sessions. Once melted, mix in 1/2 your crushed candy cane.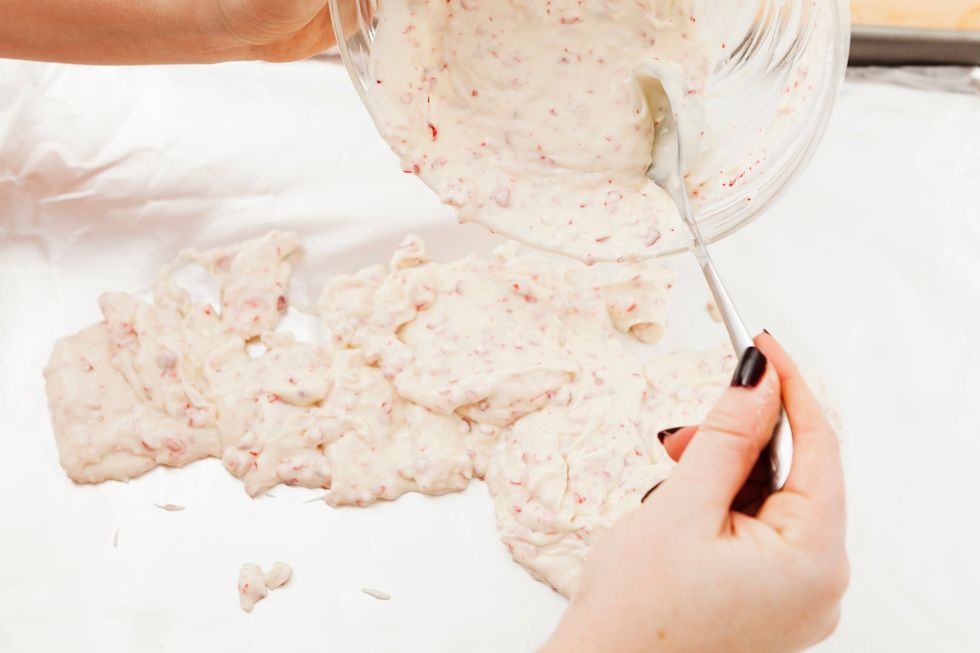 Stir the mixture until combined. Then, spread the mixture evenly on a cookie sheet lined with aluminum foil.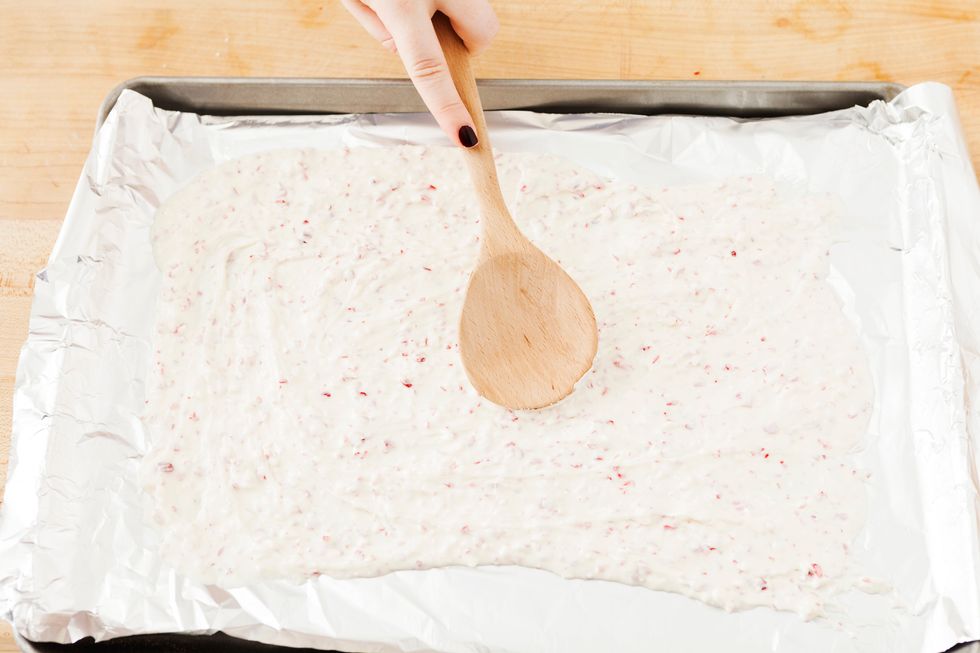 Make sure to spread it evenly.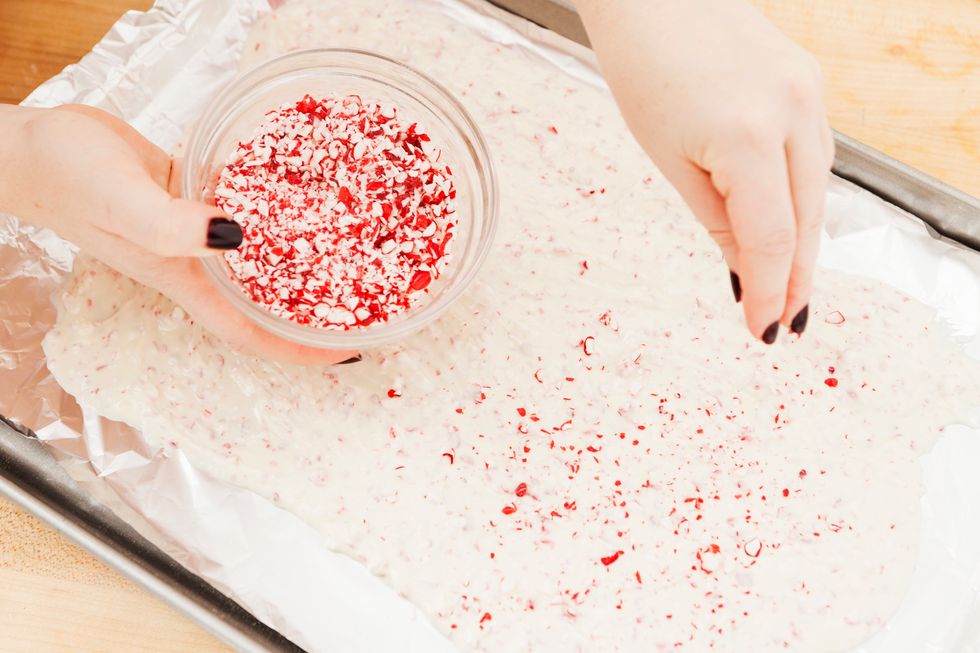 Then, take the other 1/2 of your crush candy cane and sprinkle on top of your mixture.
Place cookie sheet in the fridge for 45 minutes to an hour to let the chocolate firm and harden.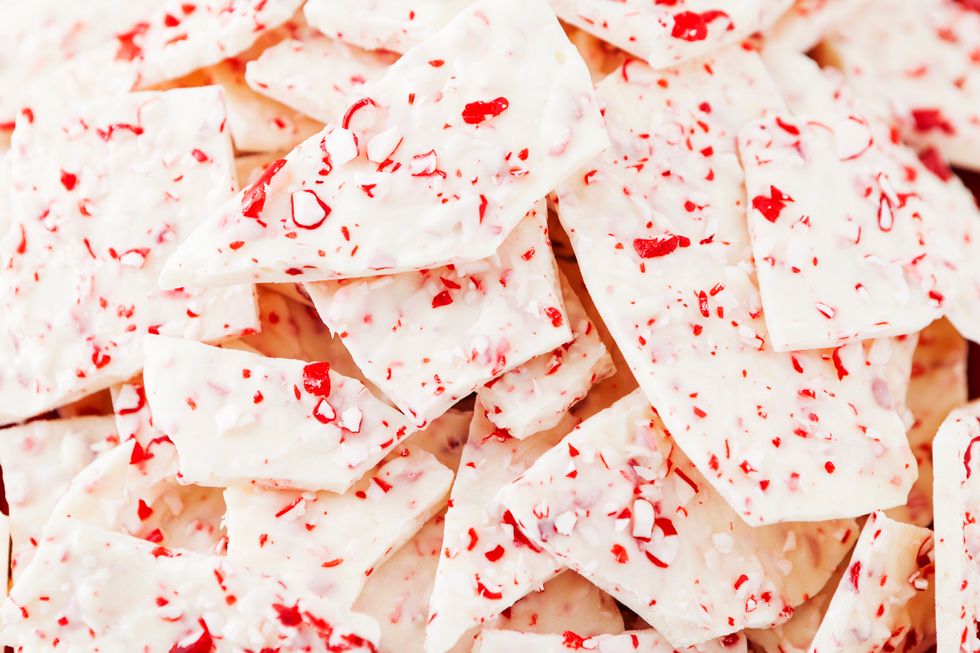 Break into pieces and enjoy!
Happy Holidays!
1.0c Crushed Candy Canes
2.0lb White Chocolate
B+C
We are the team behind B+C Guides. Feel free to message us if you have any questions or see something that could be improved!