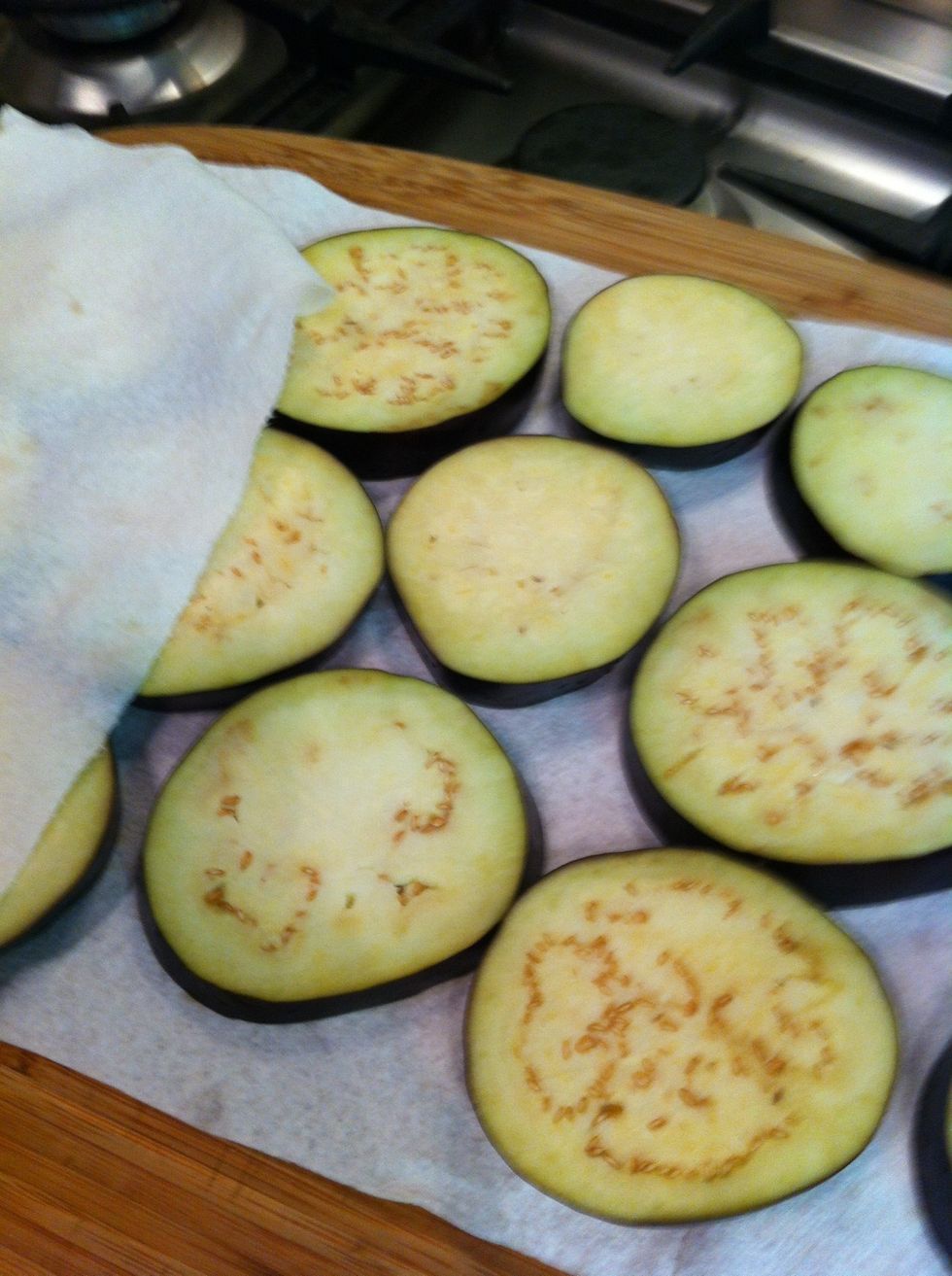 Slice eggplant sprinkle with salt and press between paper towel for about 10 minutes.
Dice onion and fresh mozzarella and set aside for later.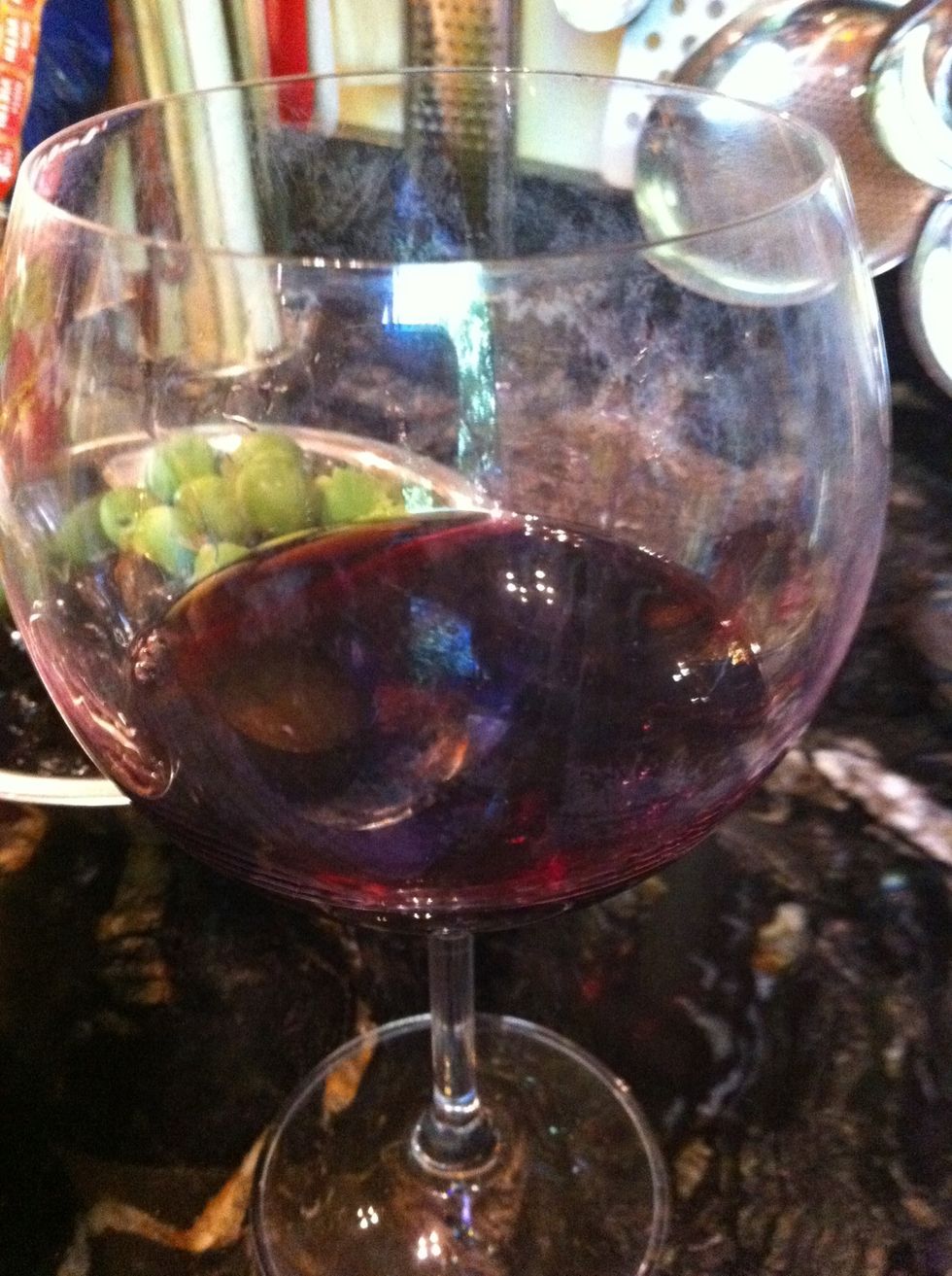 Drink some wine to relax.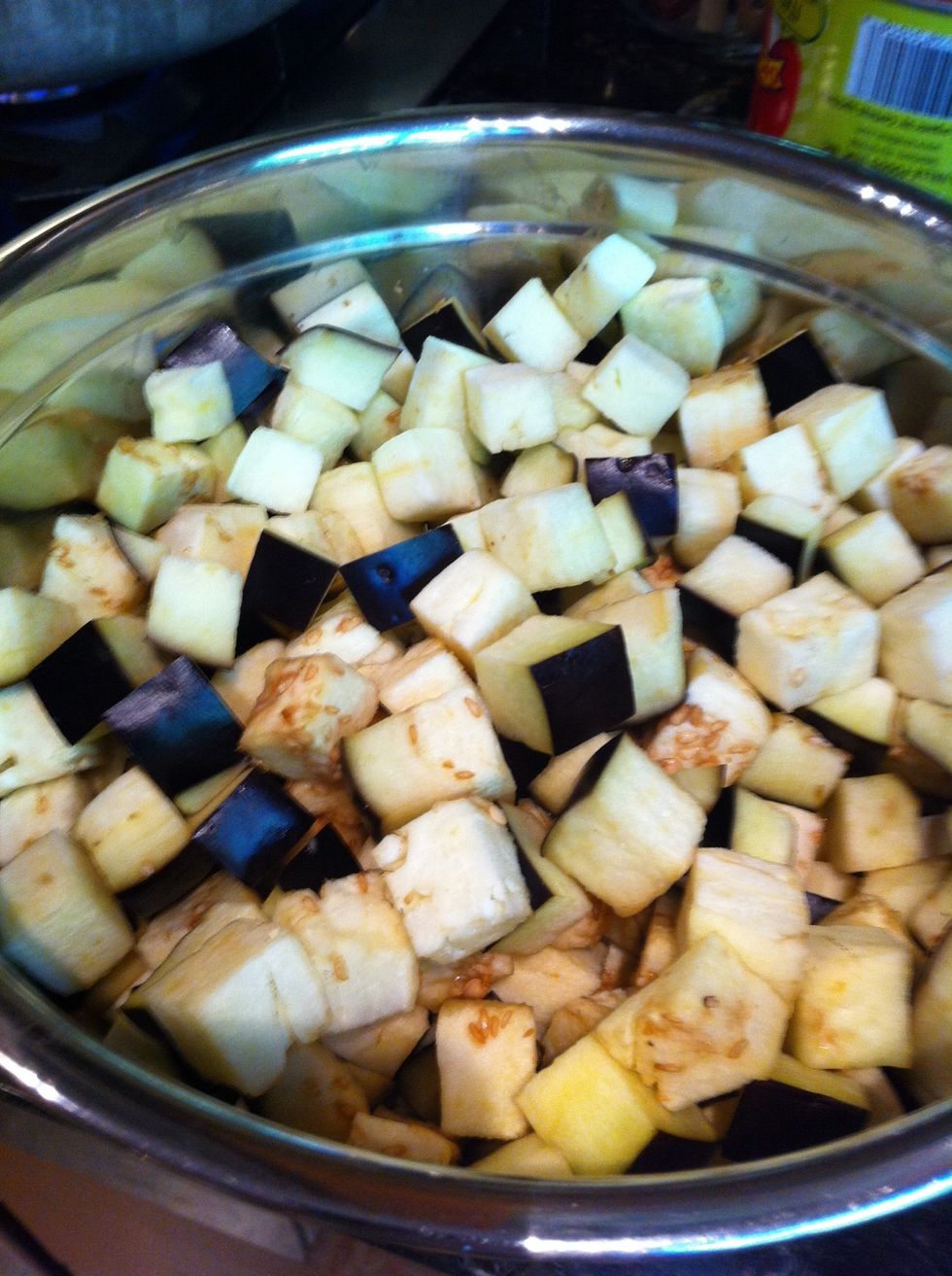 Dice eggplant to 1/2 inch coves.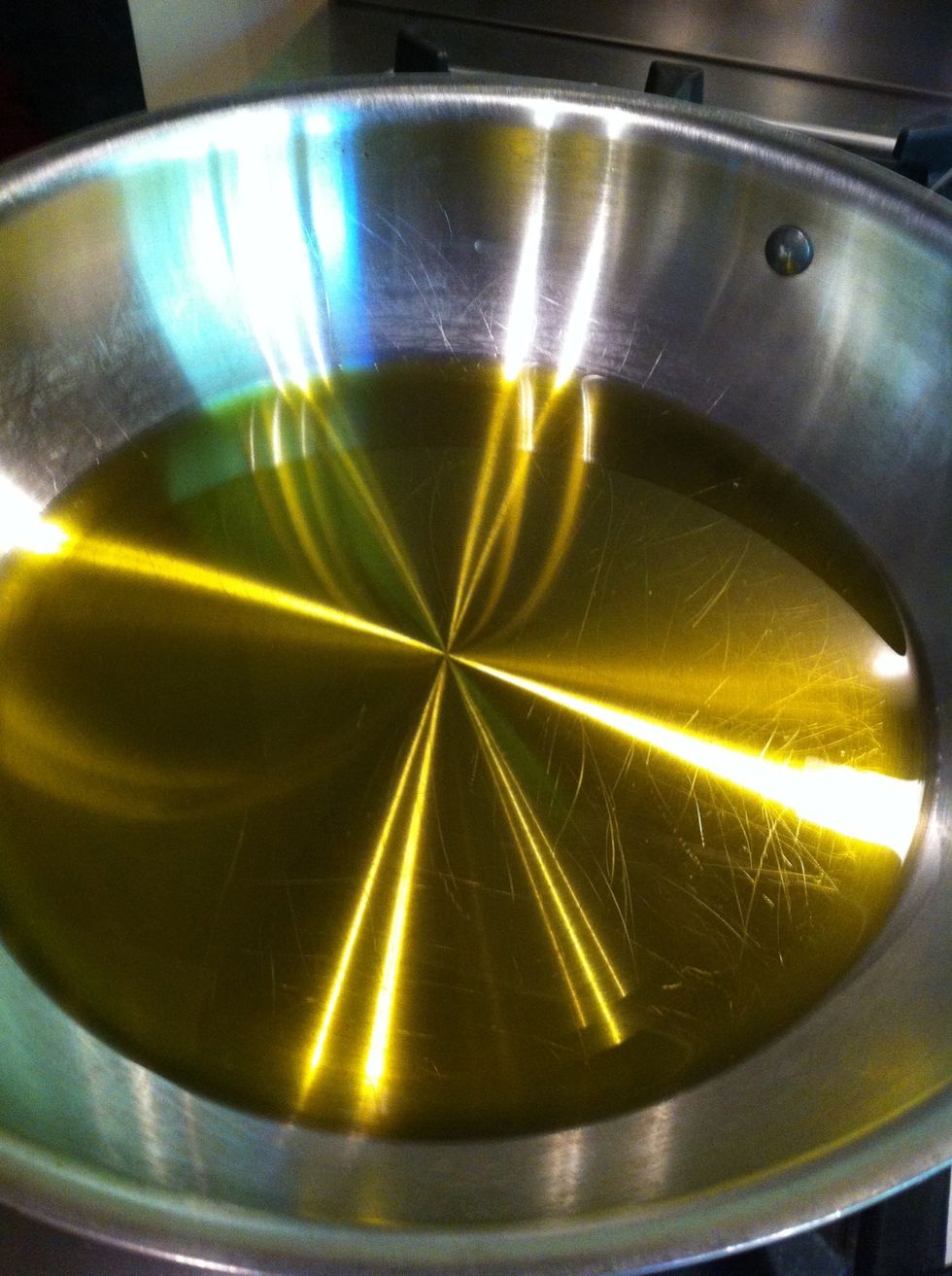 Heat olive oil in a large pan.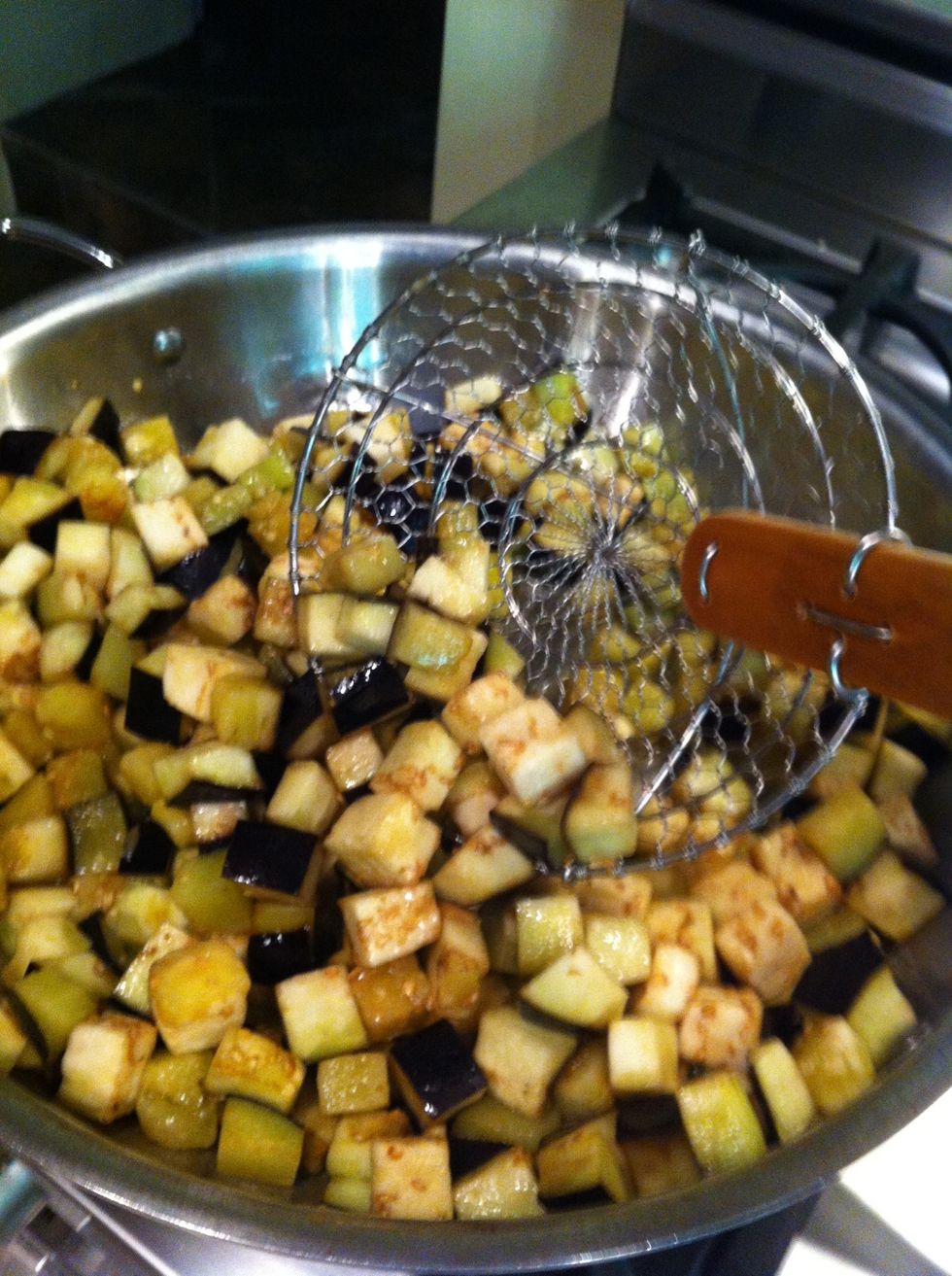 Sauté eggplant go about 5 to 7 minutes until soft.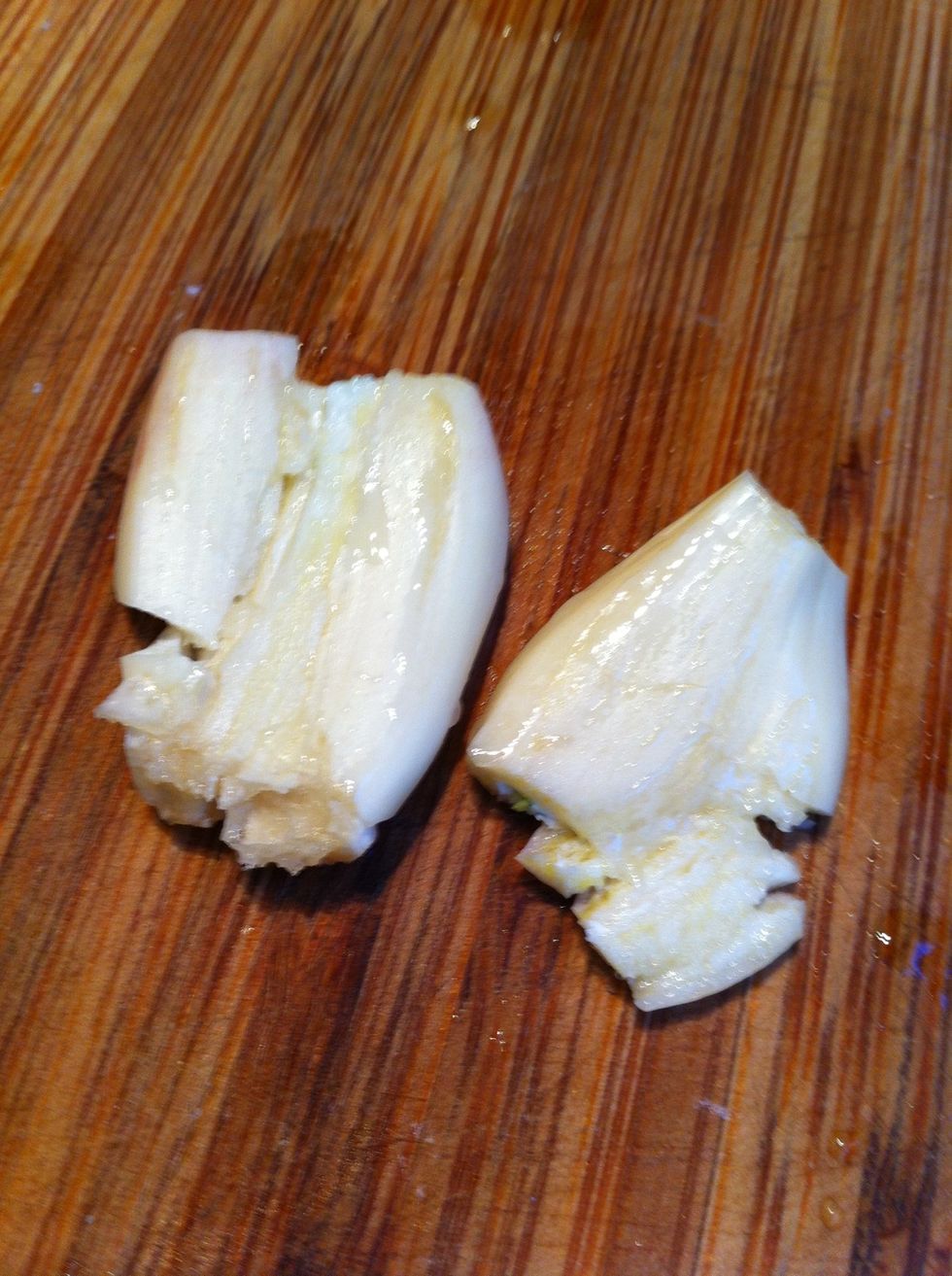 Flatten two garlic cloves and add to sautéing eggplant.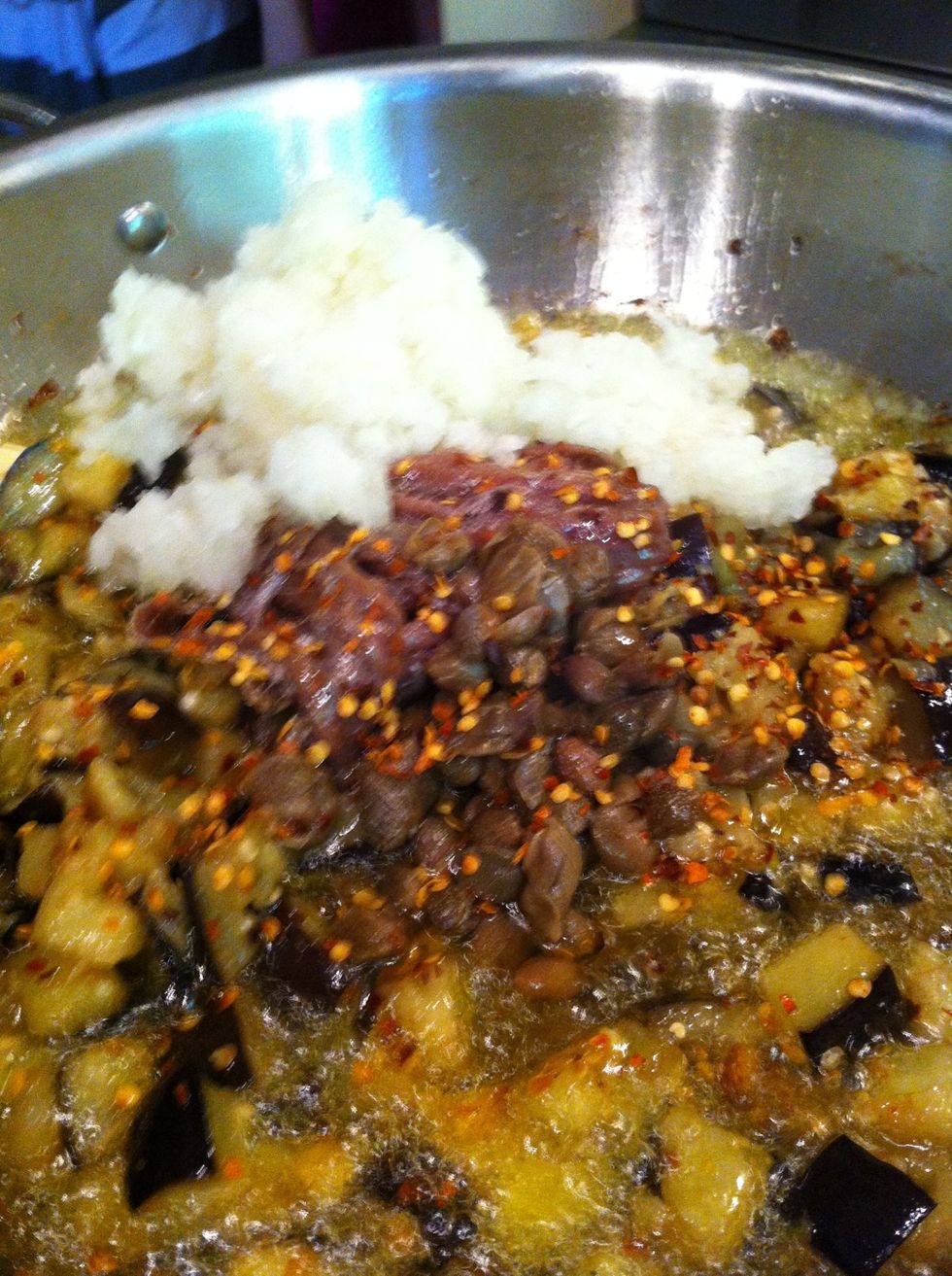 Add diced onion, anchovies, capers, and crushed red pepper. Continue to cook for about three 3 to 5 minutes.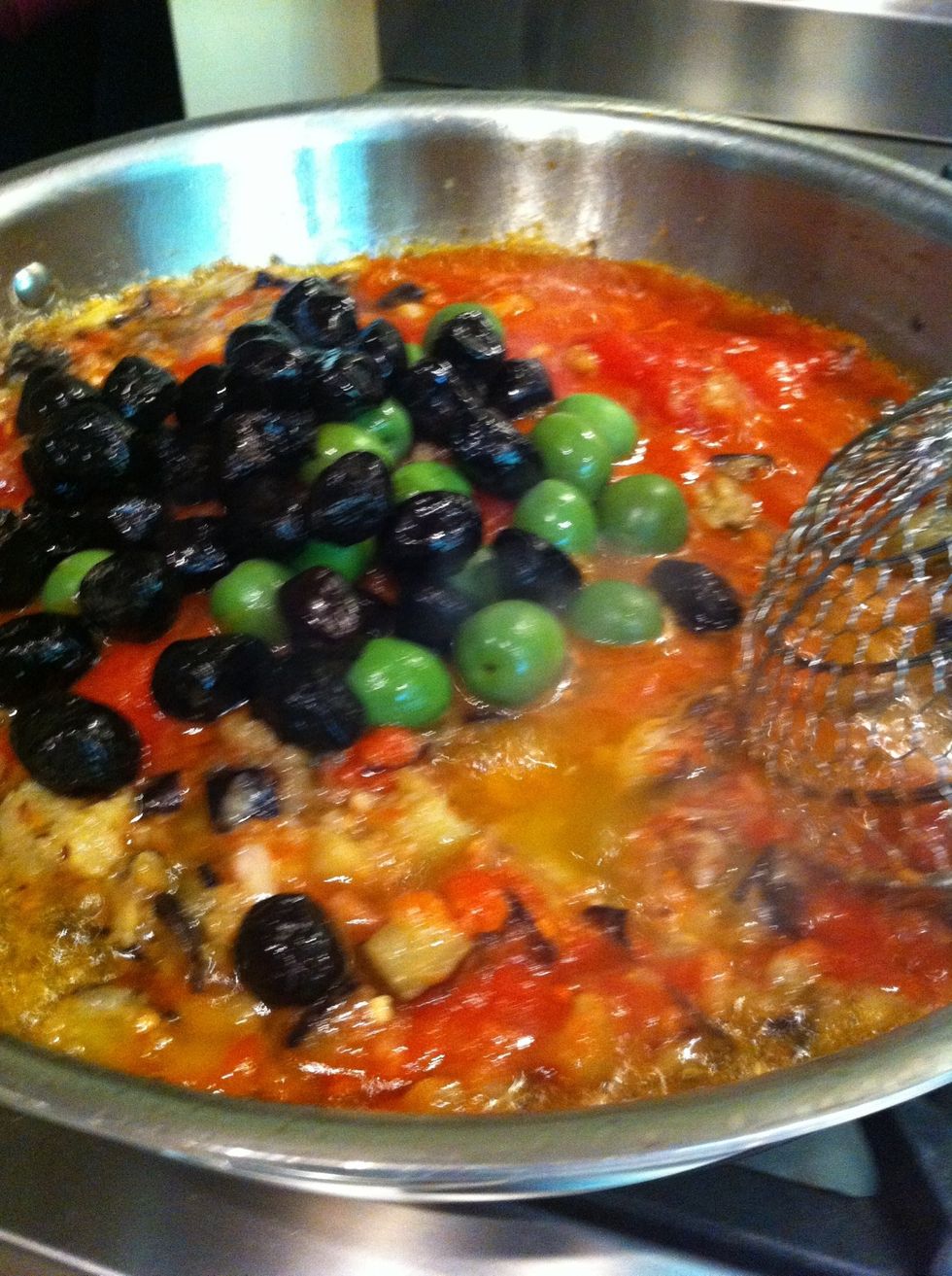 Add tomatoes, olives and cook for another three minutes.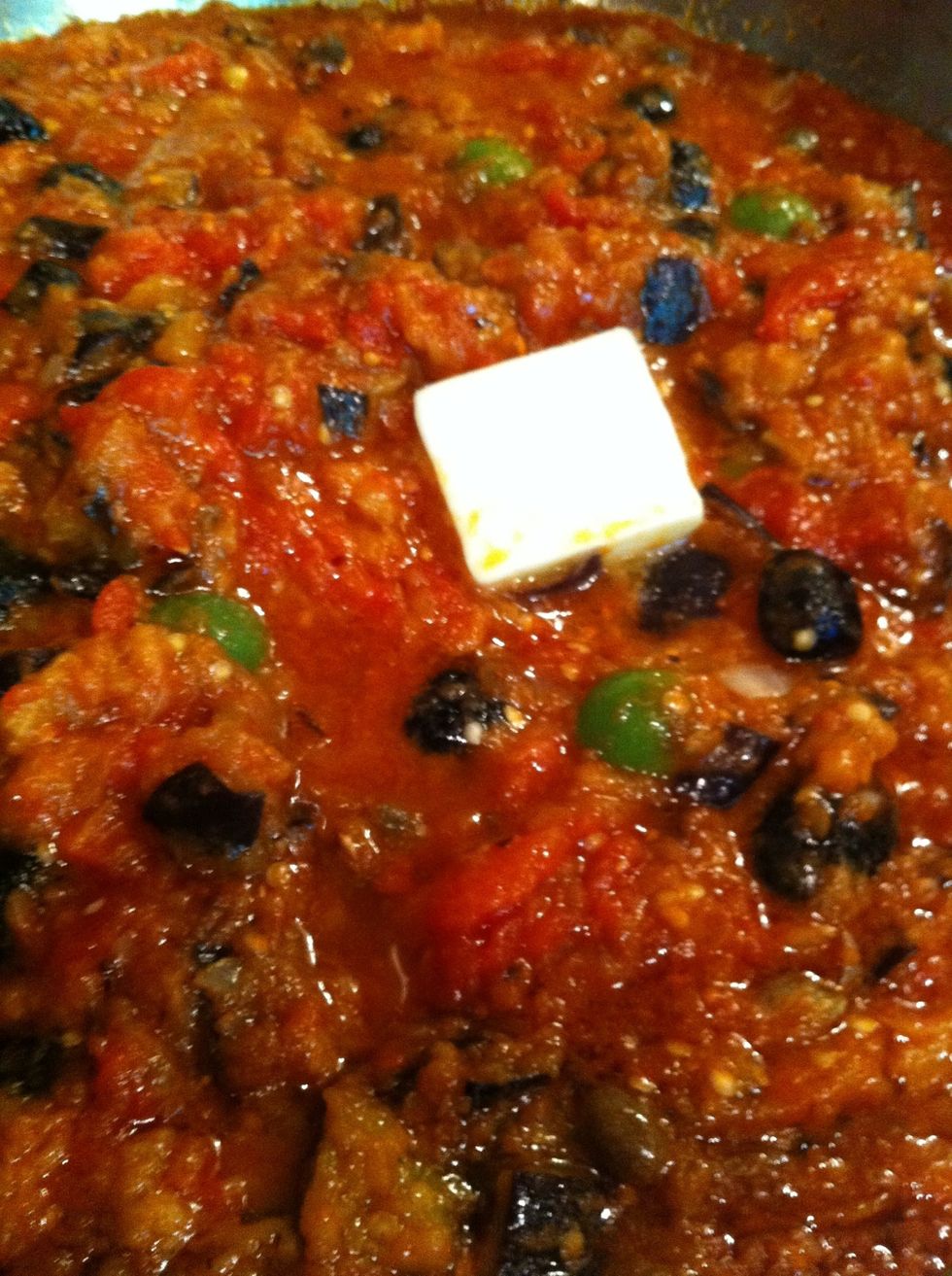 Turn off heat and add a small piece of butter.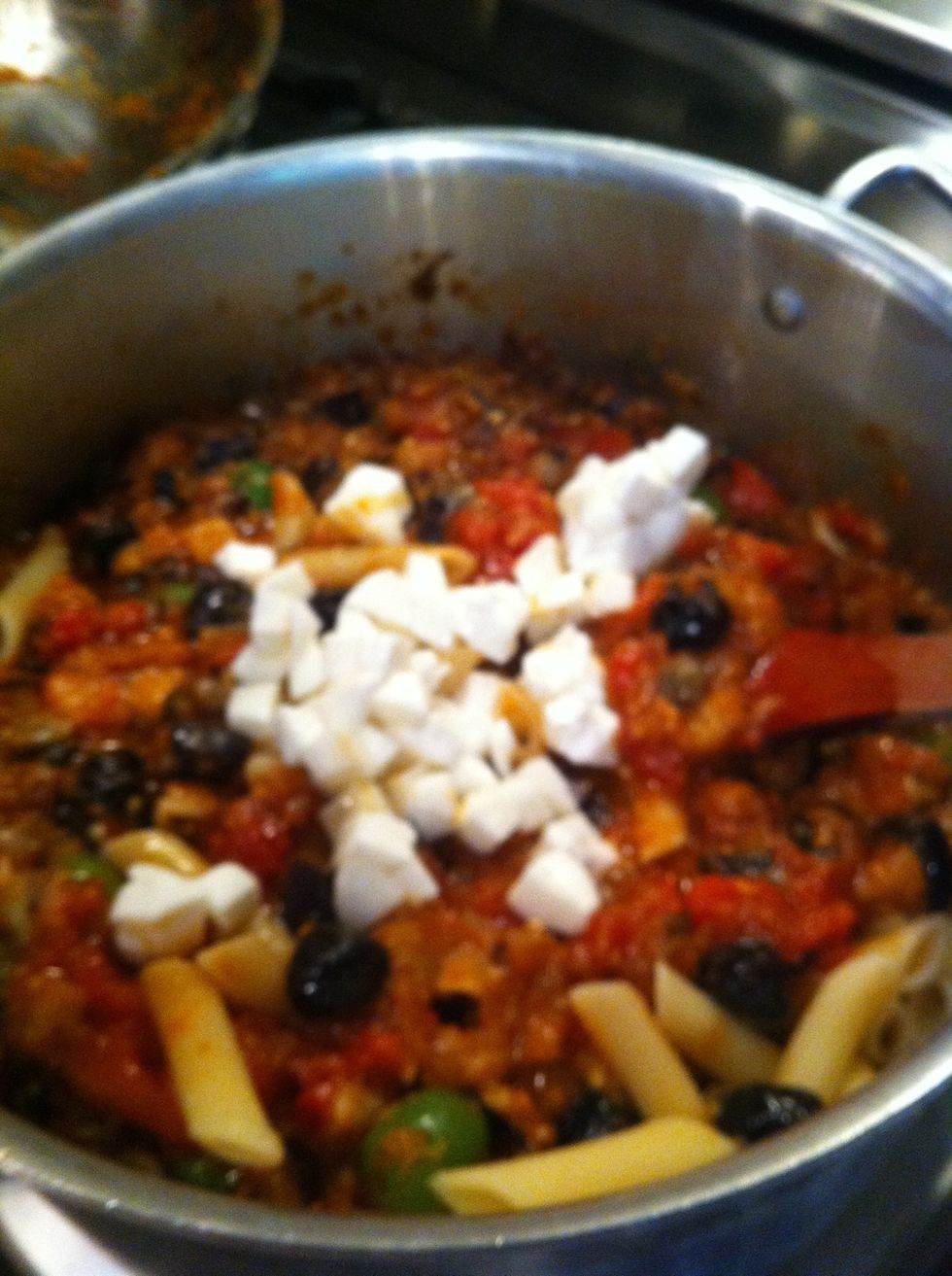 Stir in fresh Mozzarella cubes and Penne.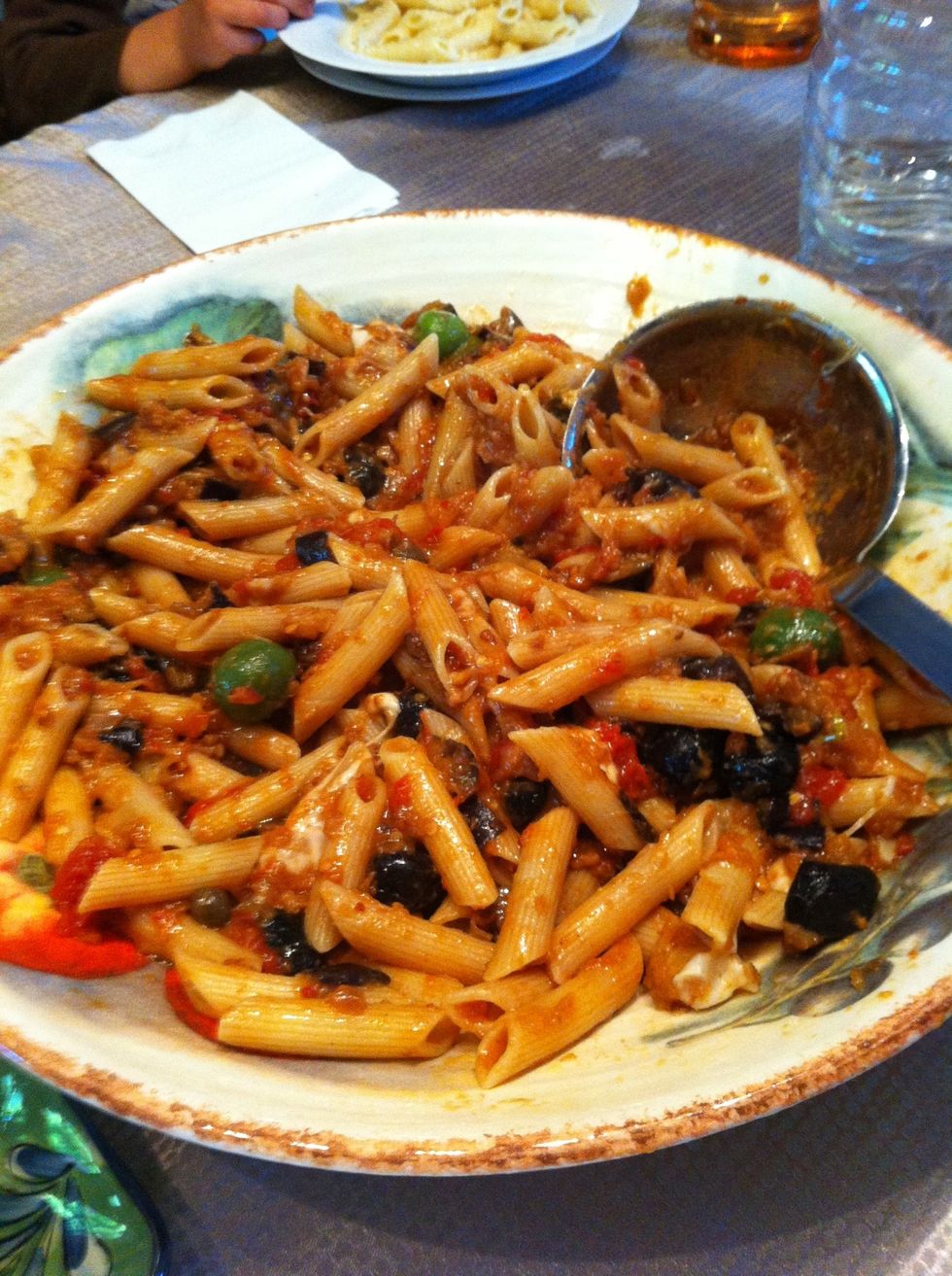 Serve with ricotta Salata.
Capers
Onion
Eggplant
Olives
Fresh Mozzarella
Crushed Red Pepper Flakes
Anchovies
Ricotta Salata
Whole San Marzano Tomatoes 28oz can
Garlic
Penne