Preheat your oven to 180°C/350°F.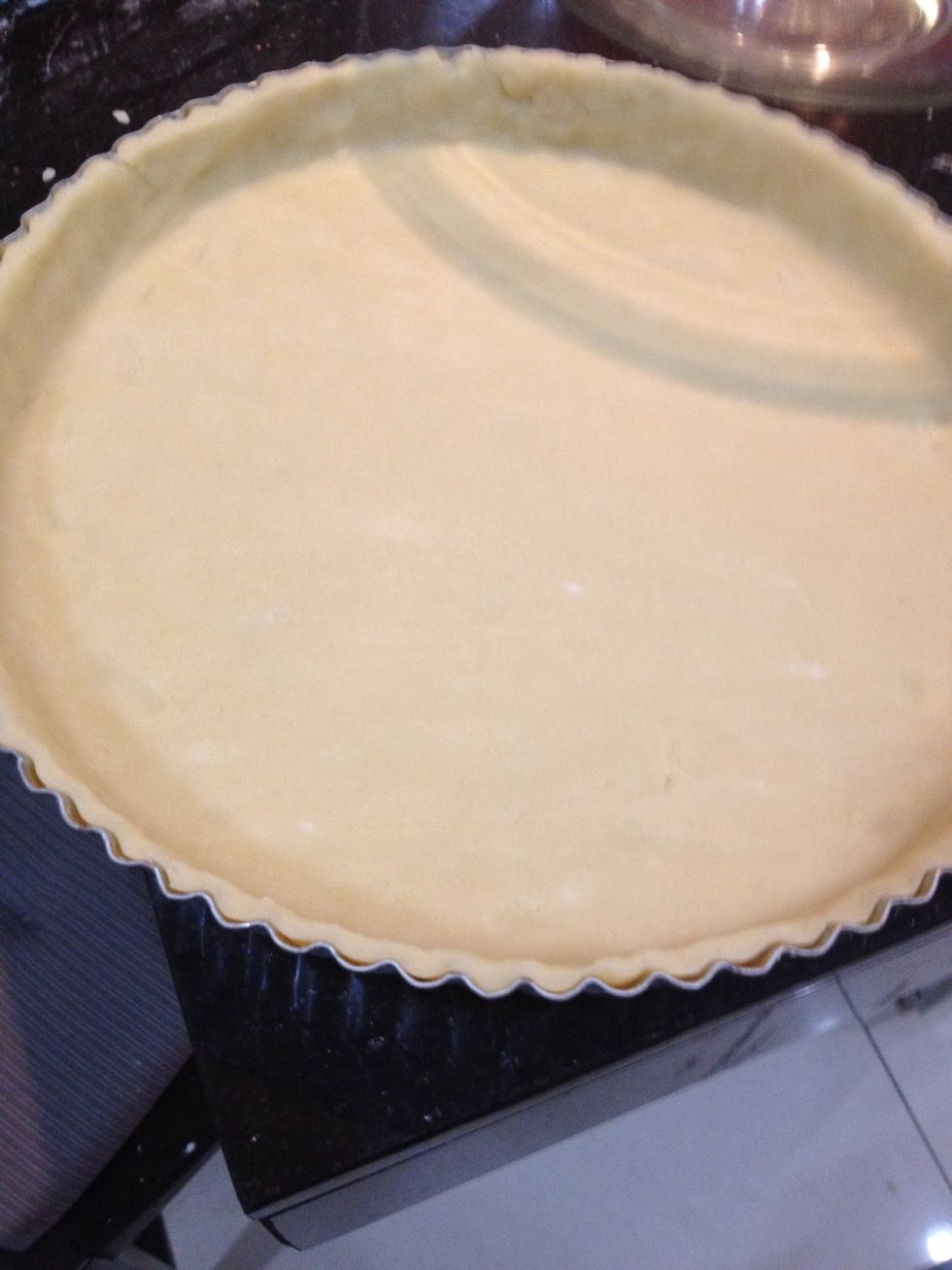 This is my pie crust. I made mine myself & you could too. But making pie crust could be a little tricky so buying it at the store would be absolutely fine, I do that when I dont have time to make it.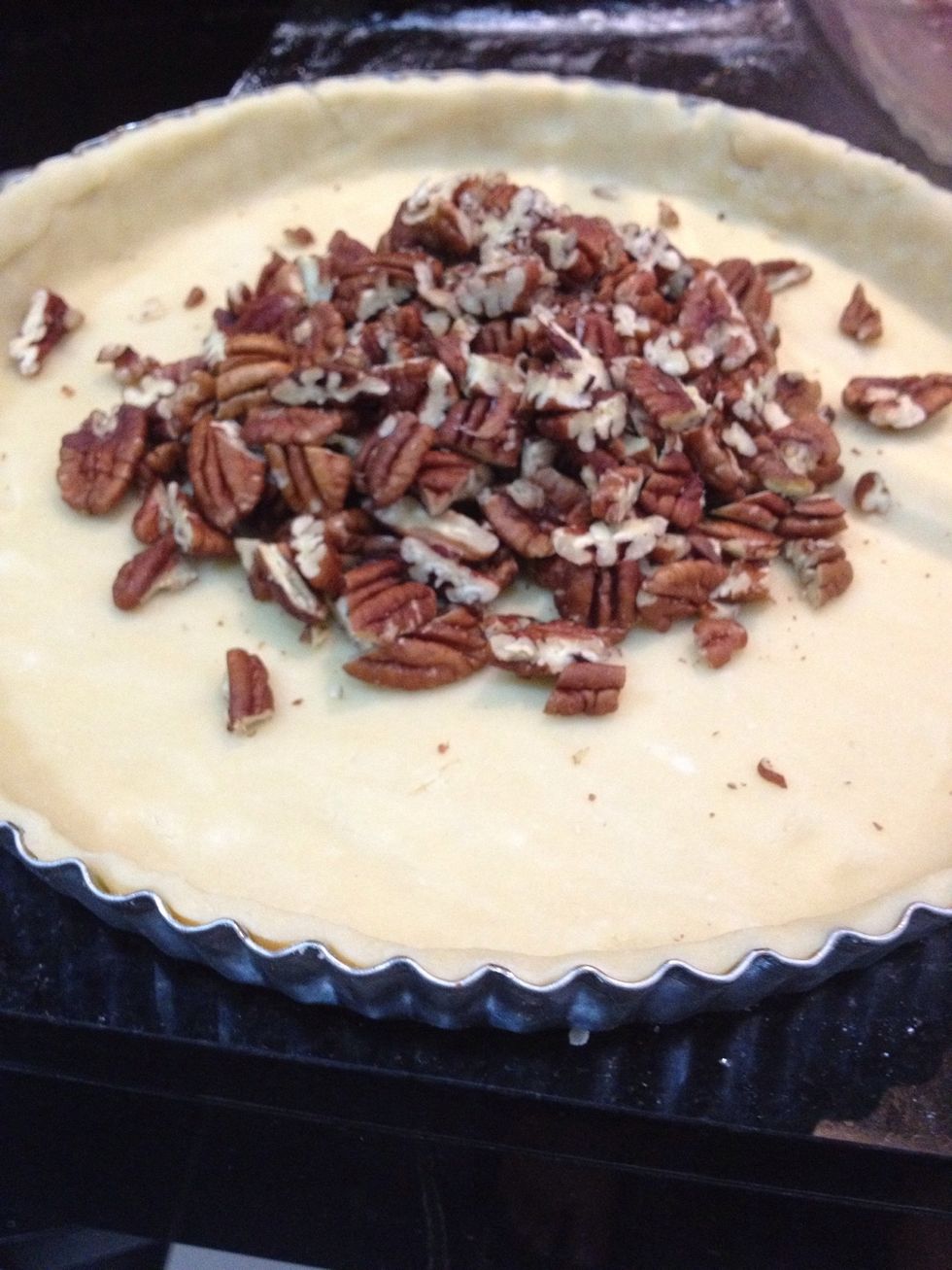 Anyways, scatter the chopped pecans onto your pie crust.
Make them as even as possible. You could use more if you like, maybe increase it by 1/4 cup but this is enough for me to be honest.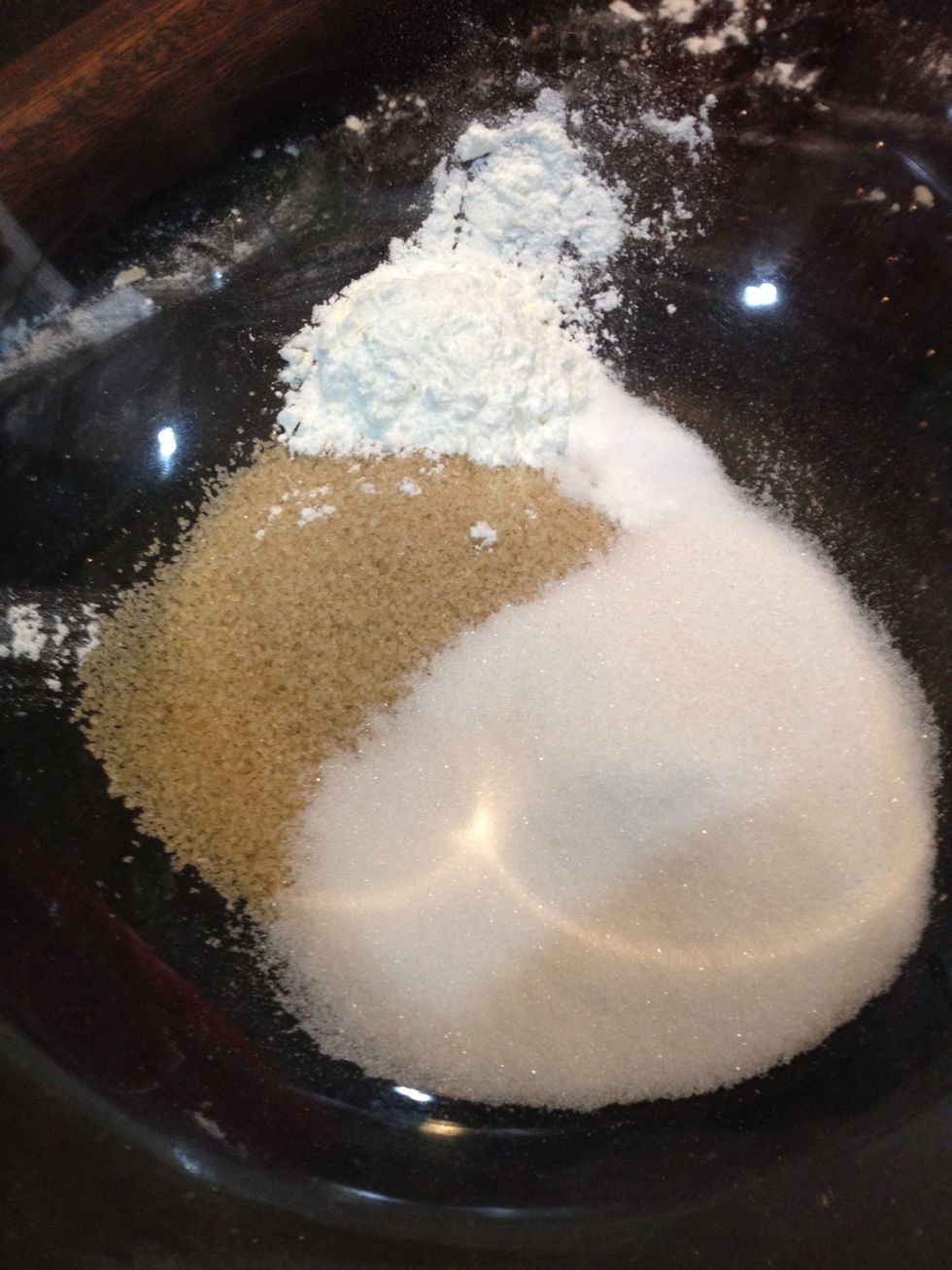 Now in a separate bowl, mix both sugars, corn flour and salt.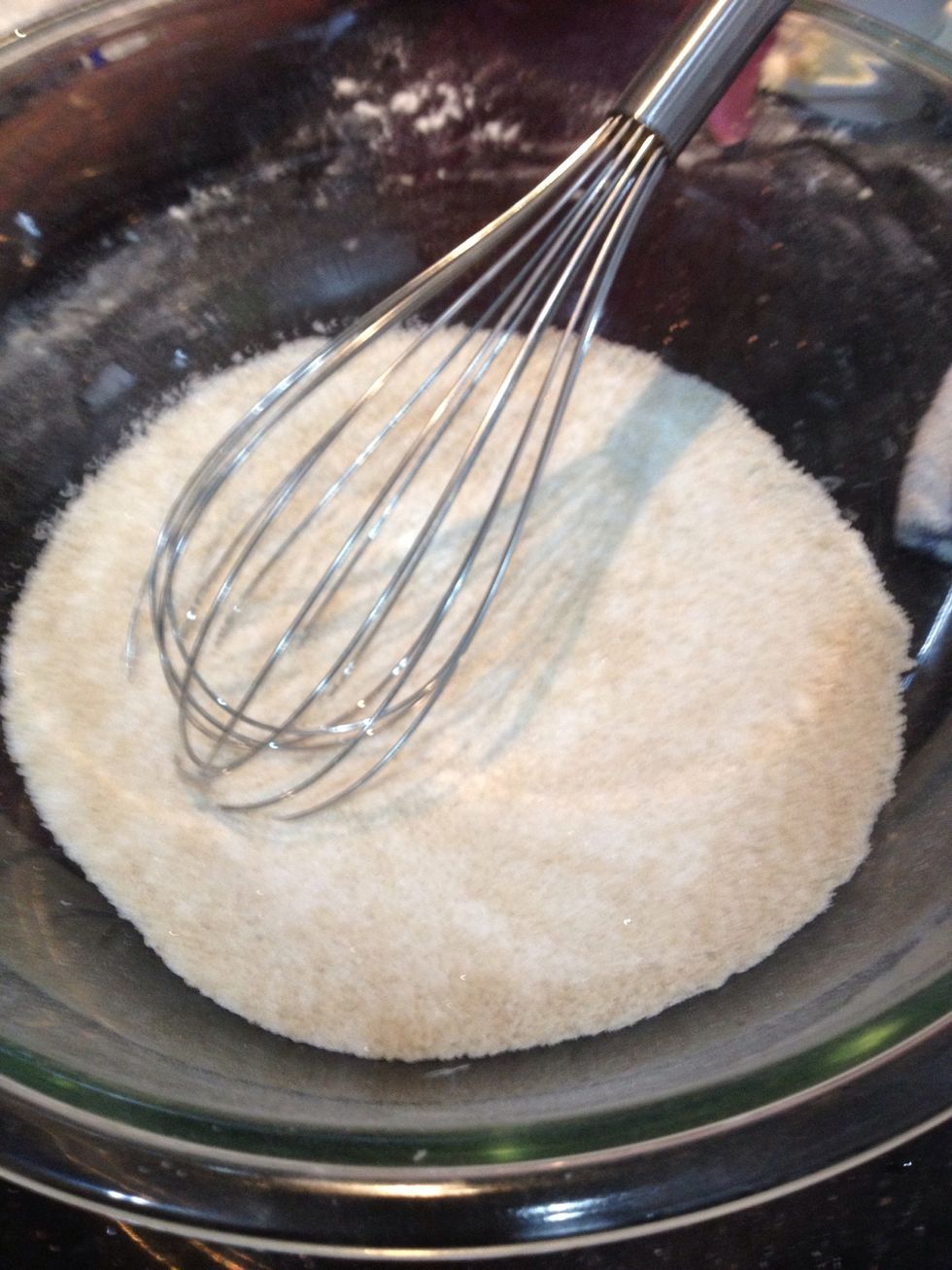 Like that 😊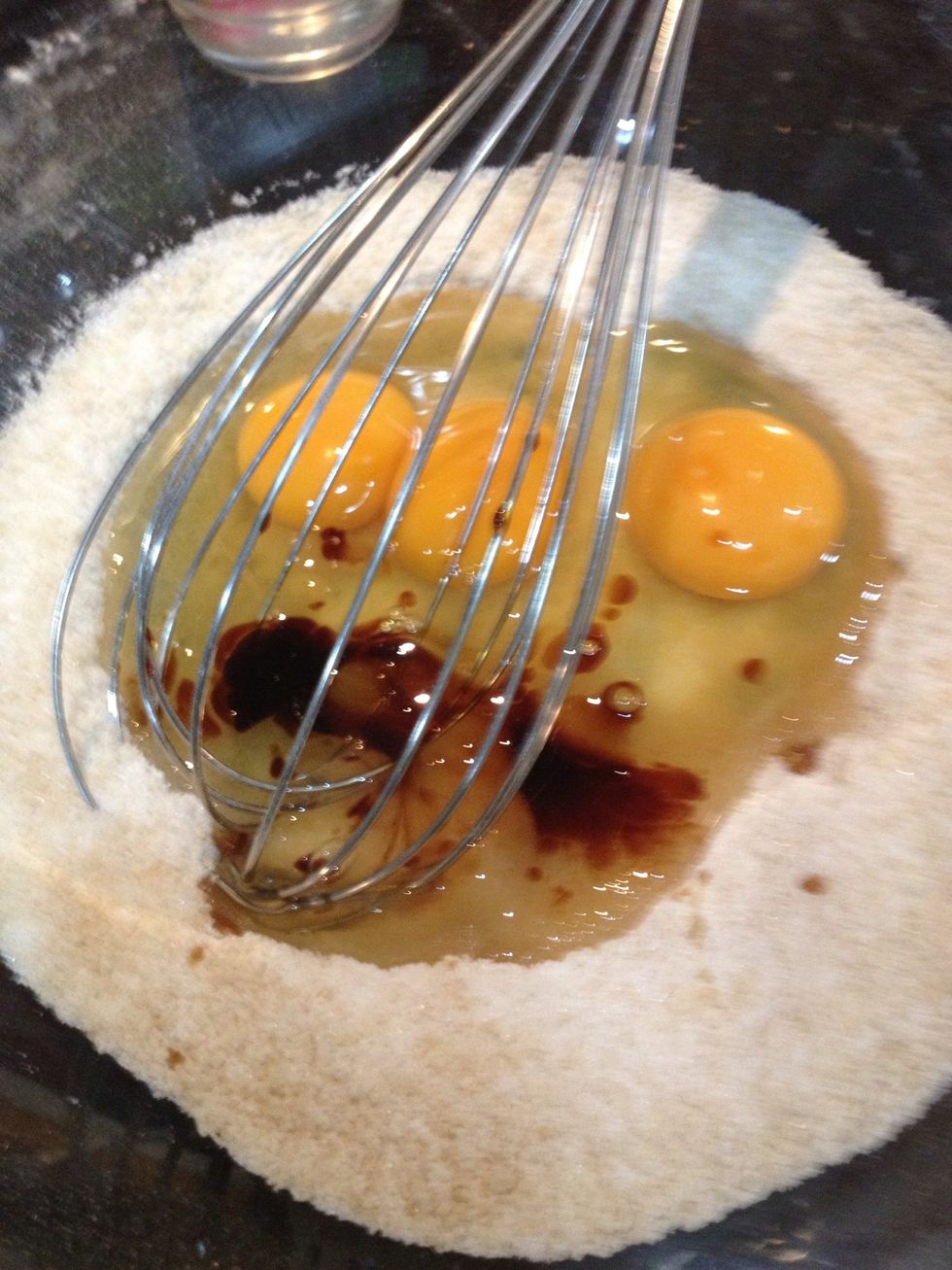 Then mix in eggs and vanilla.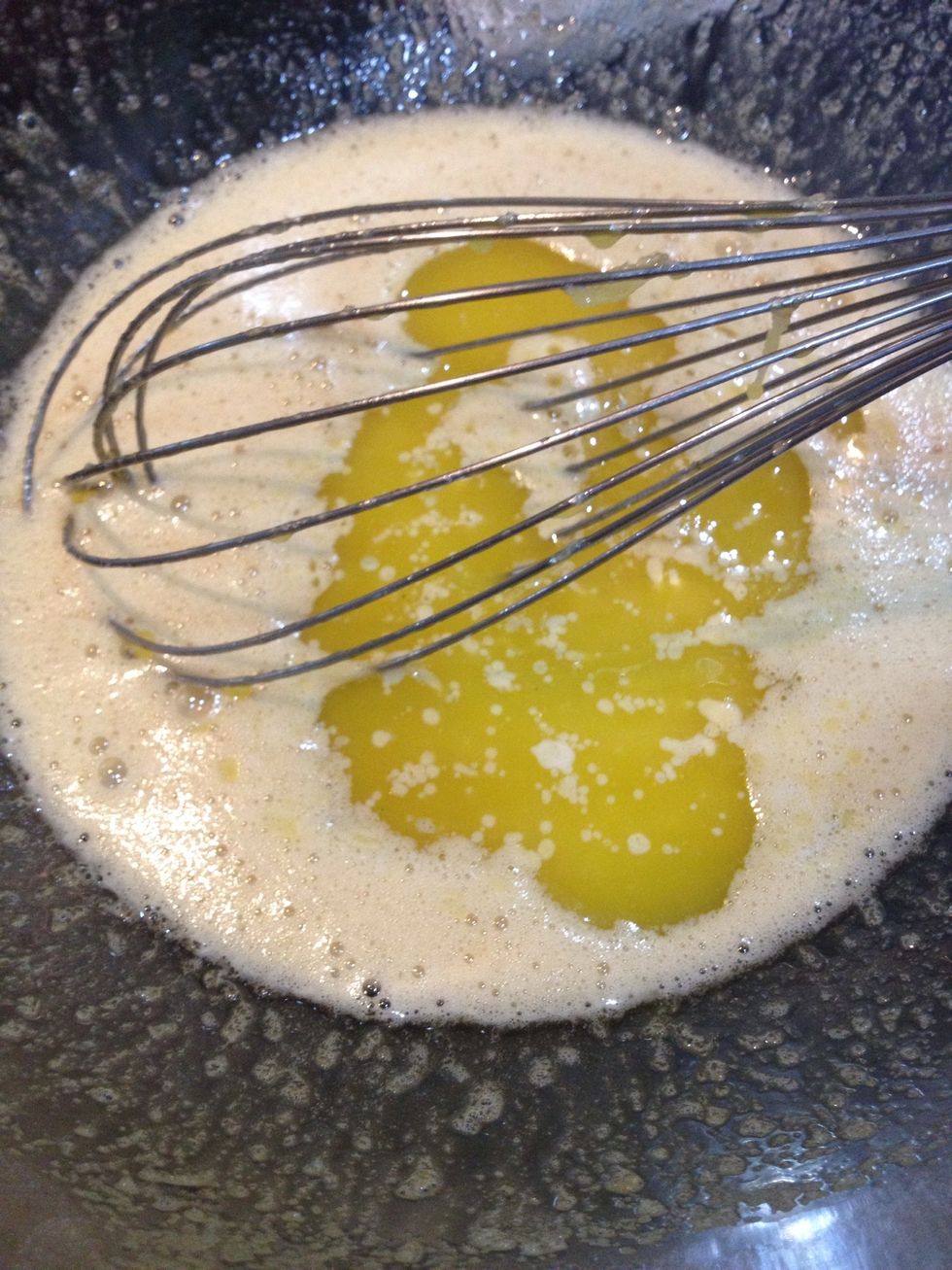 Then add in butter and corn syrup.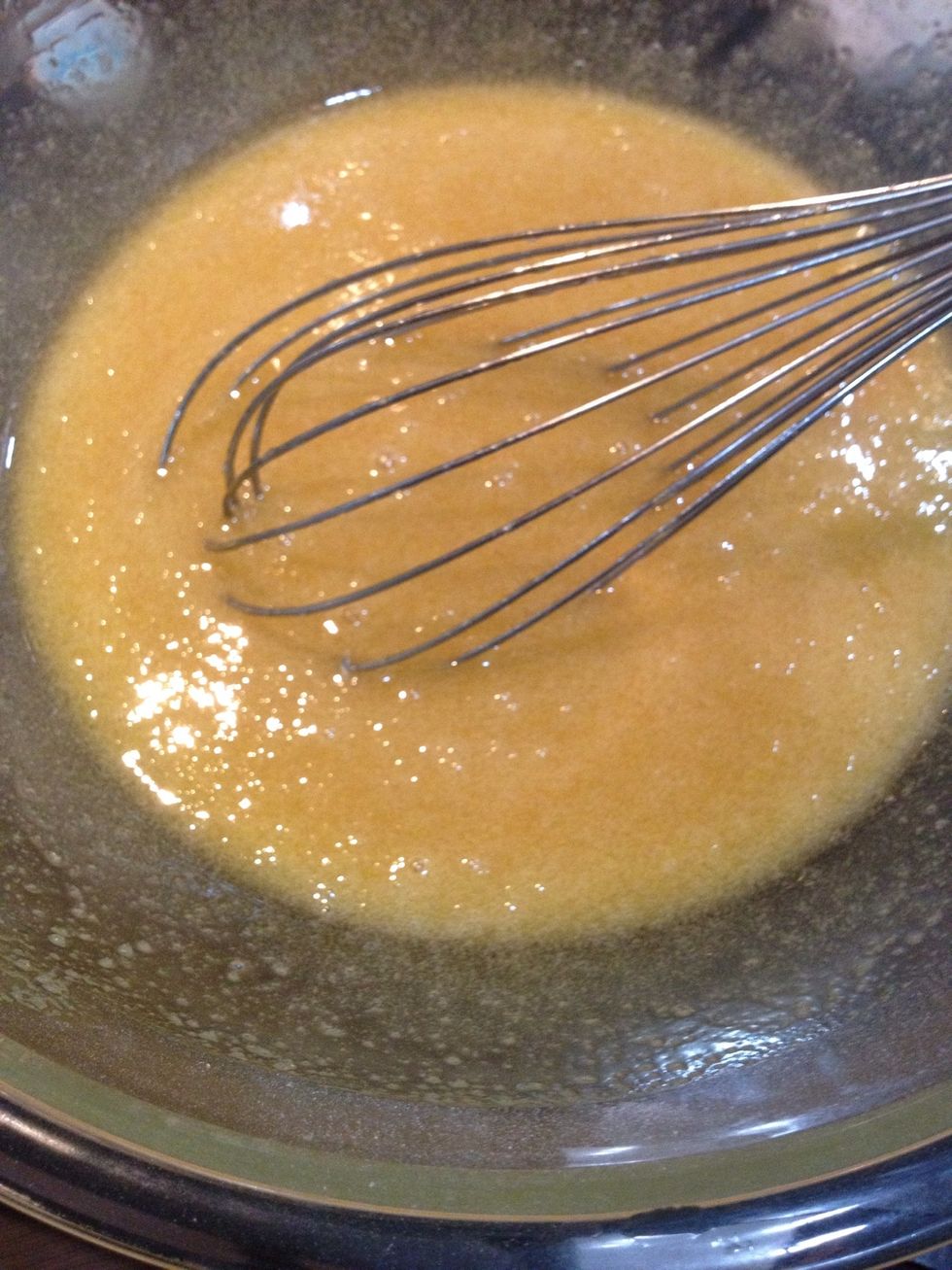 Done!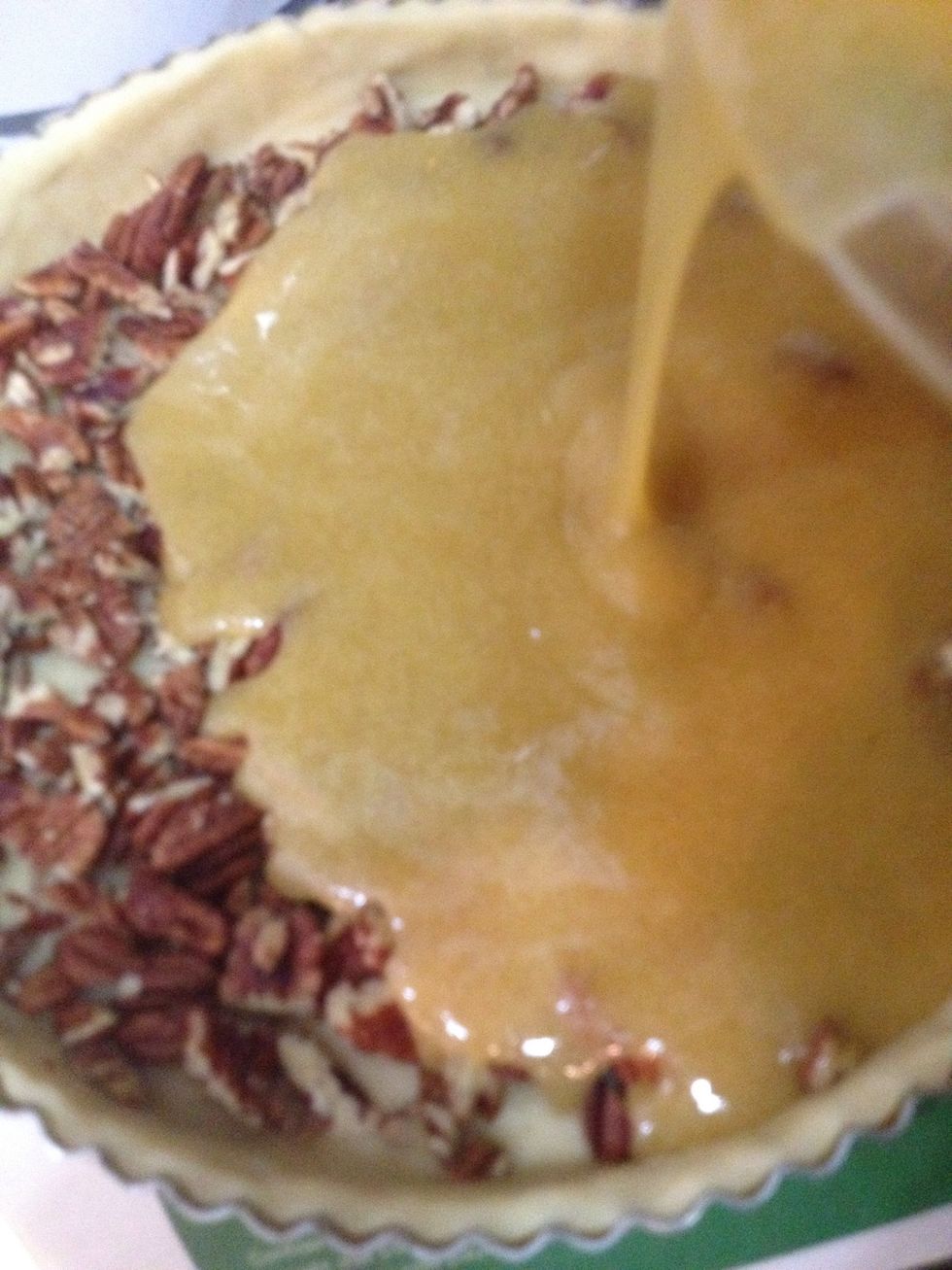 Pour it into the pie crust with the nuts. (Sorry for the horrible photo quality! I was snapping the picture while pouring it myself 😔)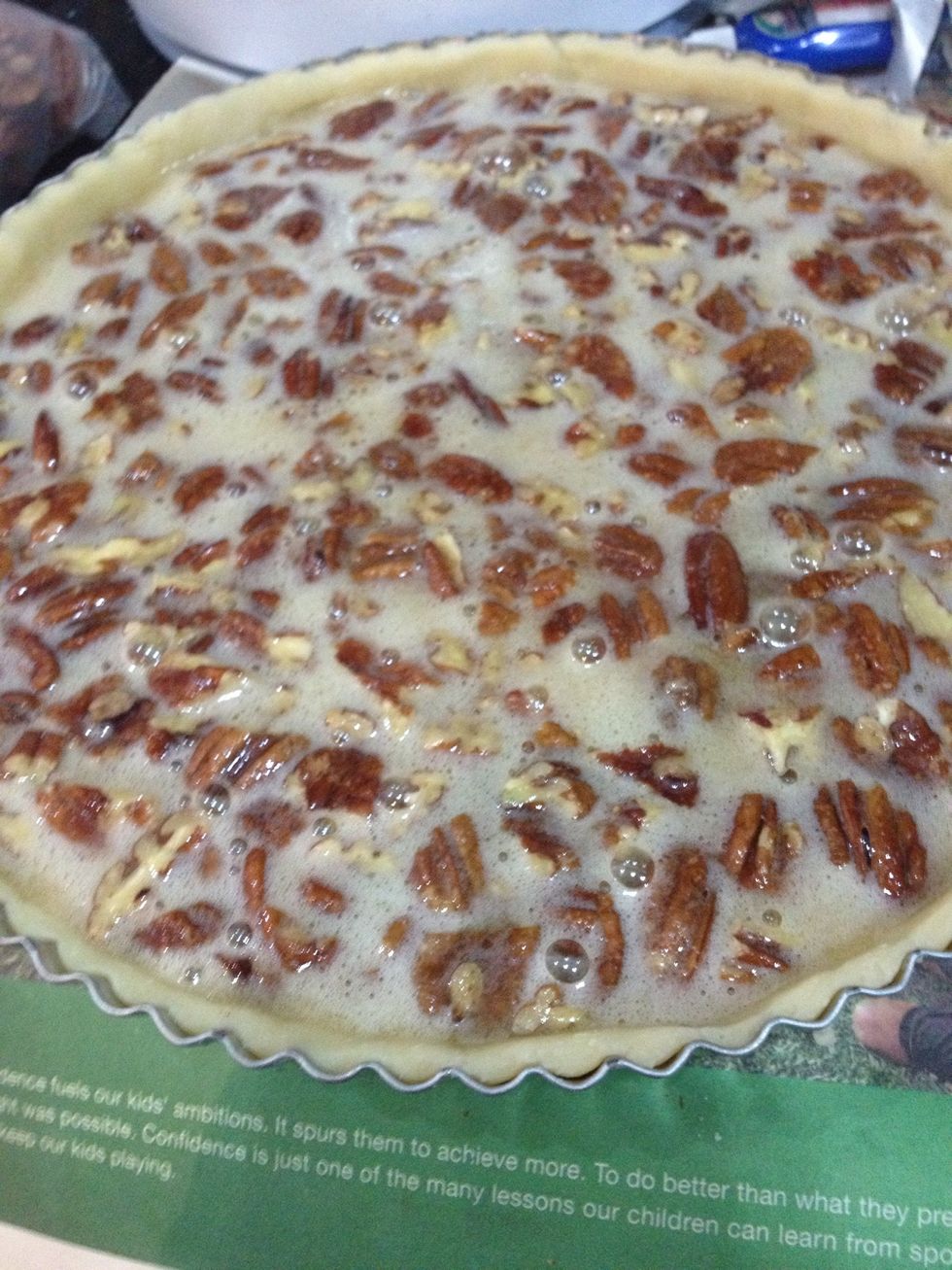 Ready.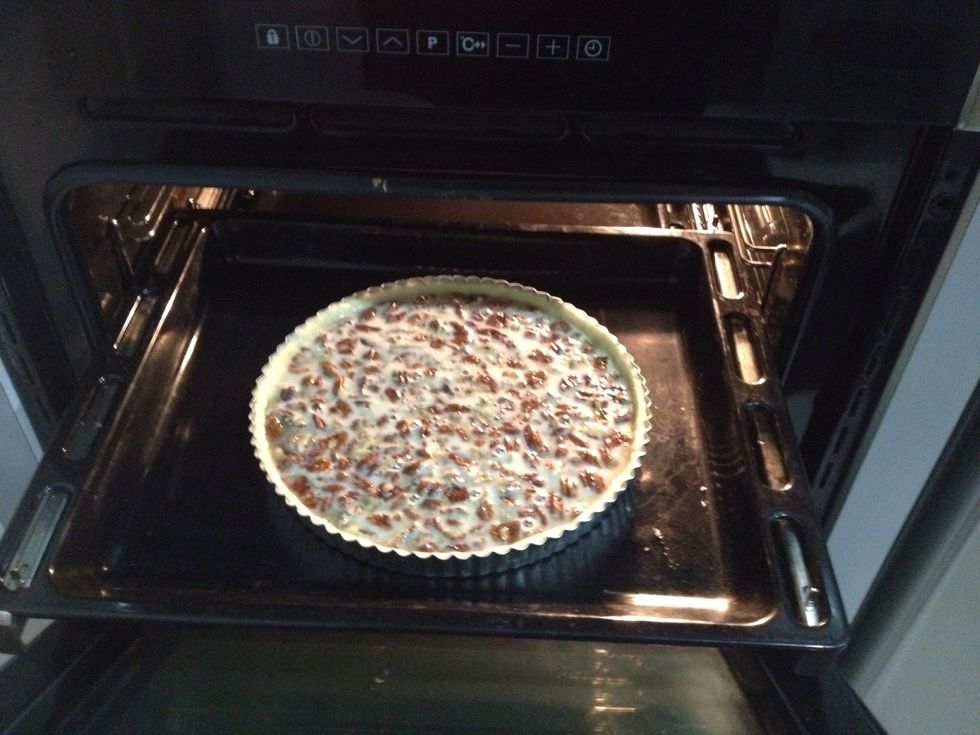 Bake for about 55-65 minutes. At the 50th minute mark, just check on your pie to see the doneness and adjust from there. If it isn't super wobbly in the centre, you're done.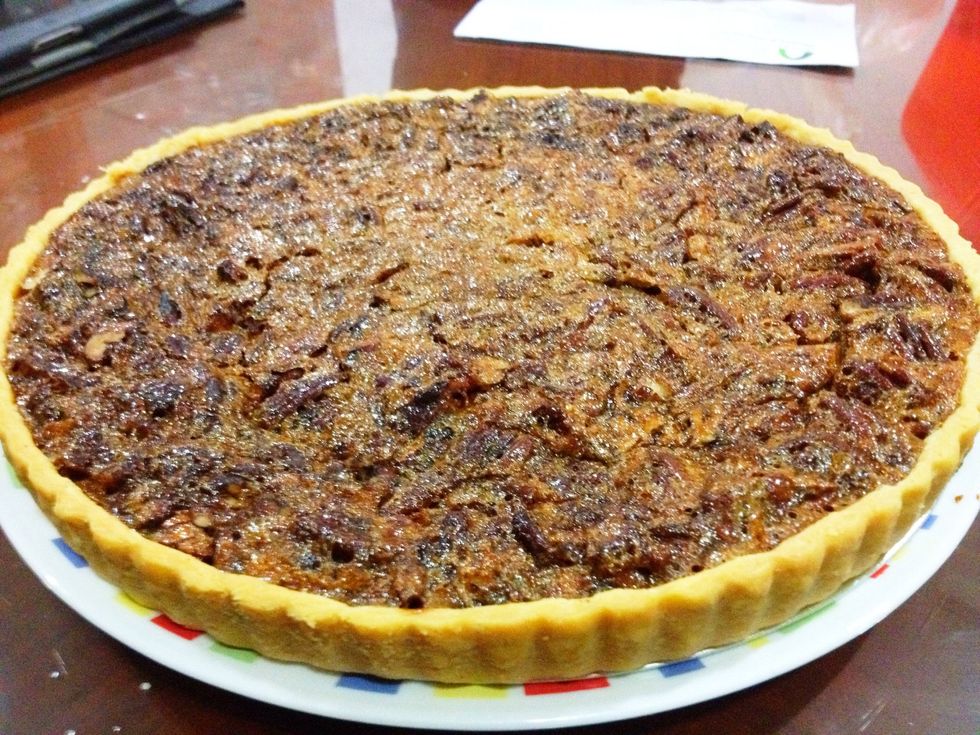 Done! It doesn't look that great, but trust me. It tastes, amazing. And also, I let it cool in the tart shell for about one hour before removing it but I think 30 minutes would be good. :)
Happy baking :)
1.0 Pre-made pie crust, fitted into a 9-inch pie plate
1/4c Pecans, coarsely chopped
1/2c Granulated sugar
1/2c Brown sugar
1/2Tbsp Corn flour
1/2tsp Salt
3.0 Eggs
1.0tsp Vanilla extract
1/3c Butter, melted
1.0c Light corn syrup