Preheat your oven to 180°C/350°F.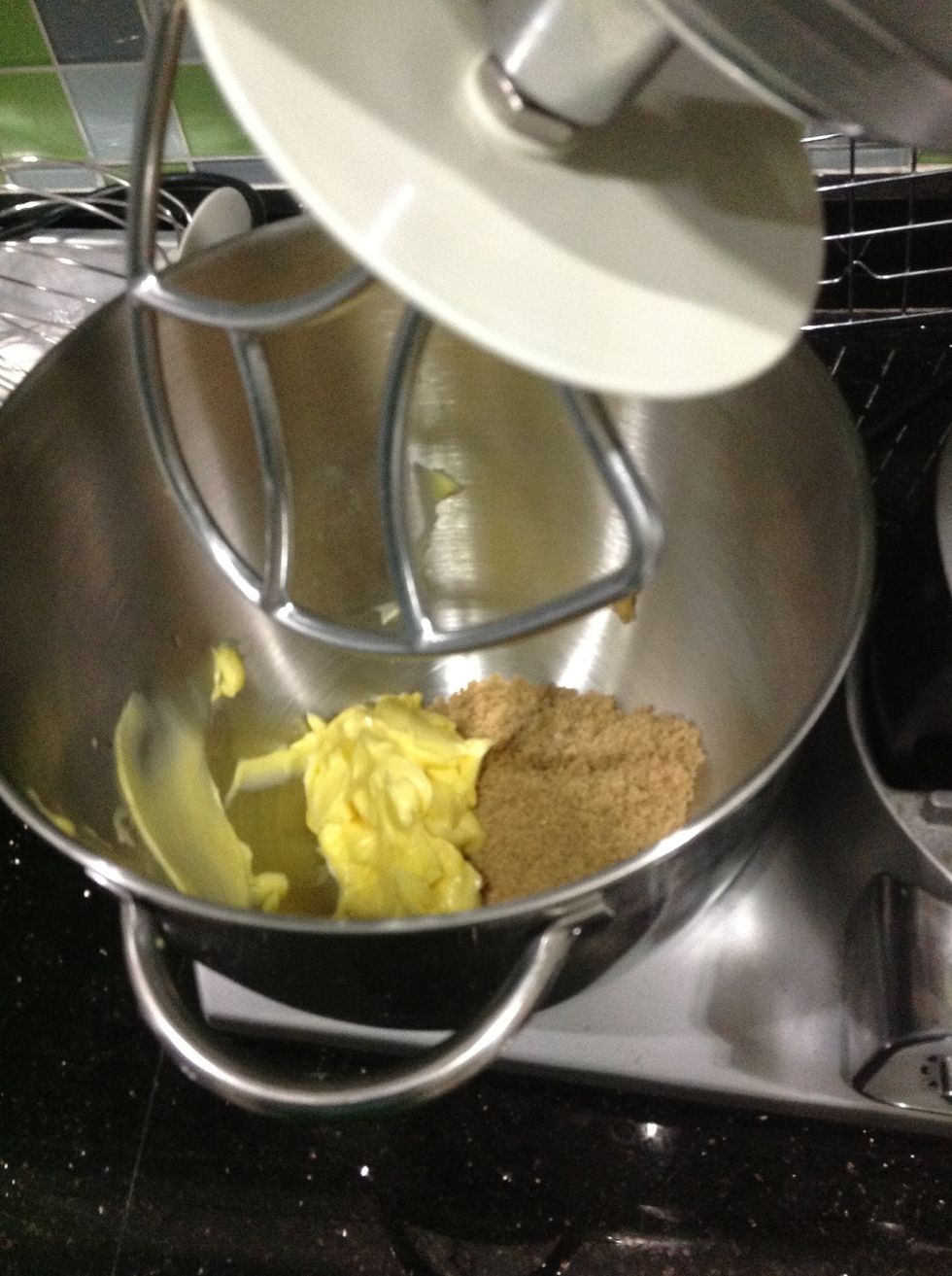 Place butter and brown sugar in a large bowl fitted with the paddle attachment.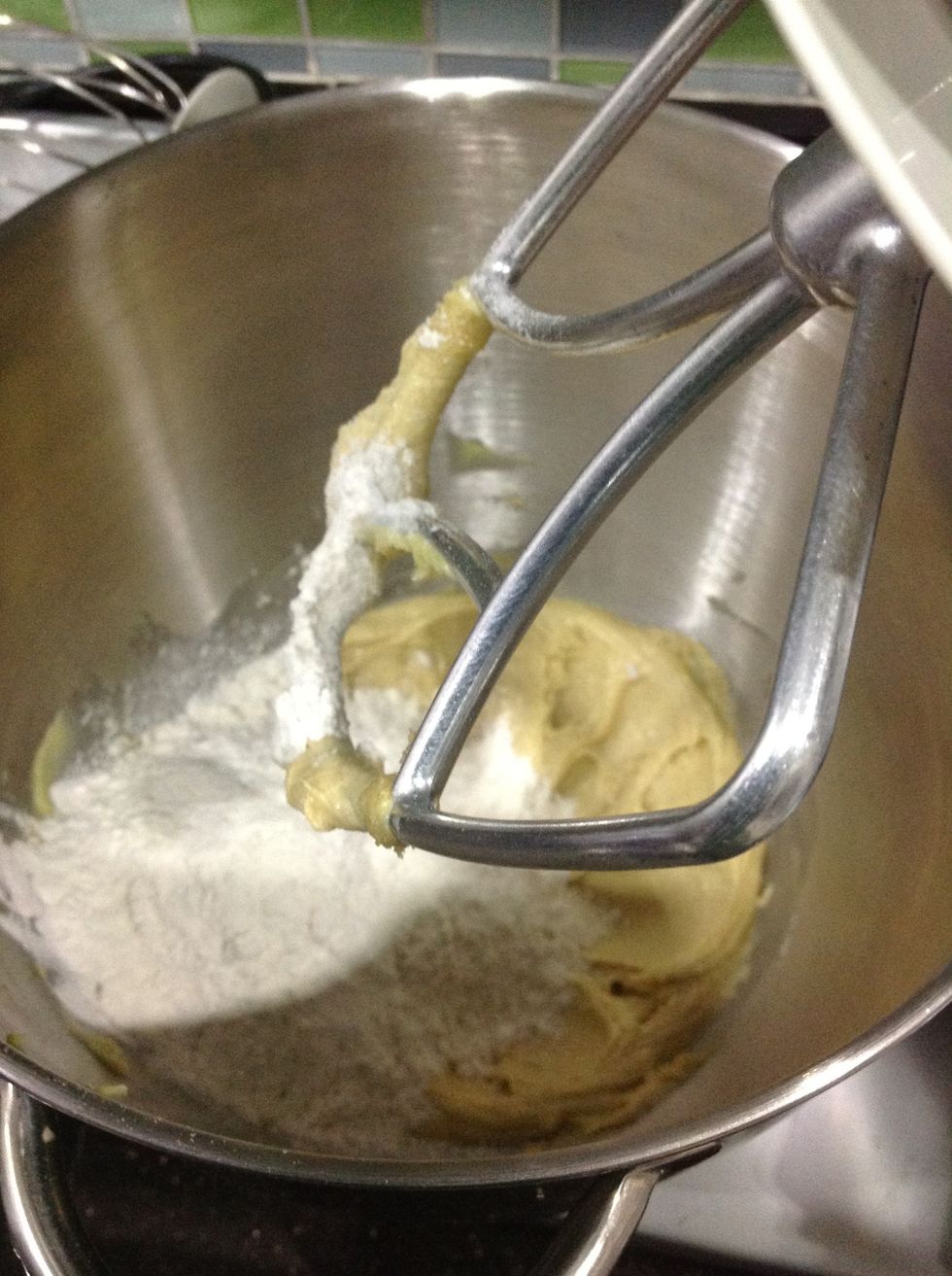 Then, add the flour and salt. Mix to combine.
It should look like this. Something like clumps of soft dough.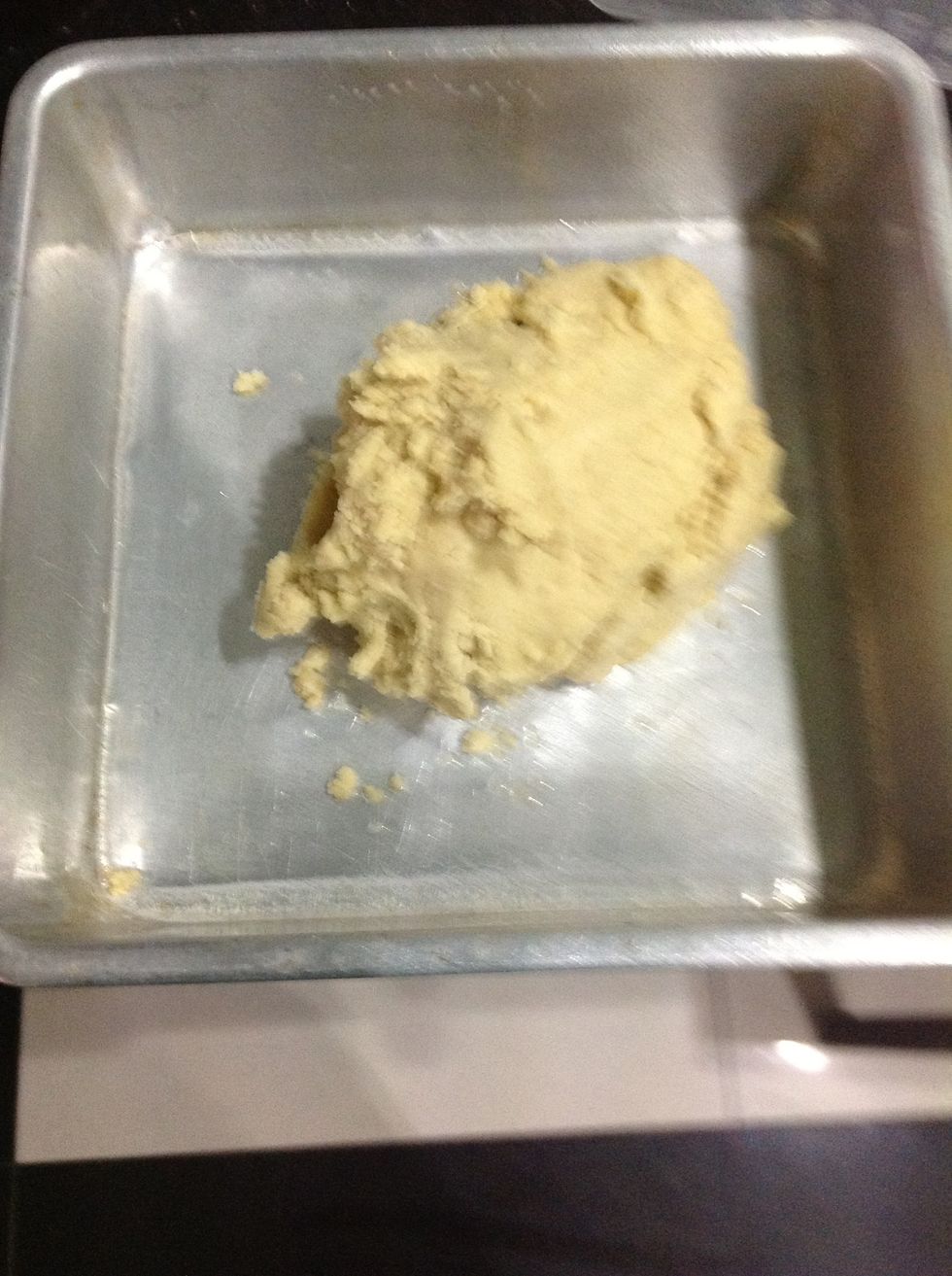 Place it in your greased pan and flatten it out evenly. Grease your pan WELL.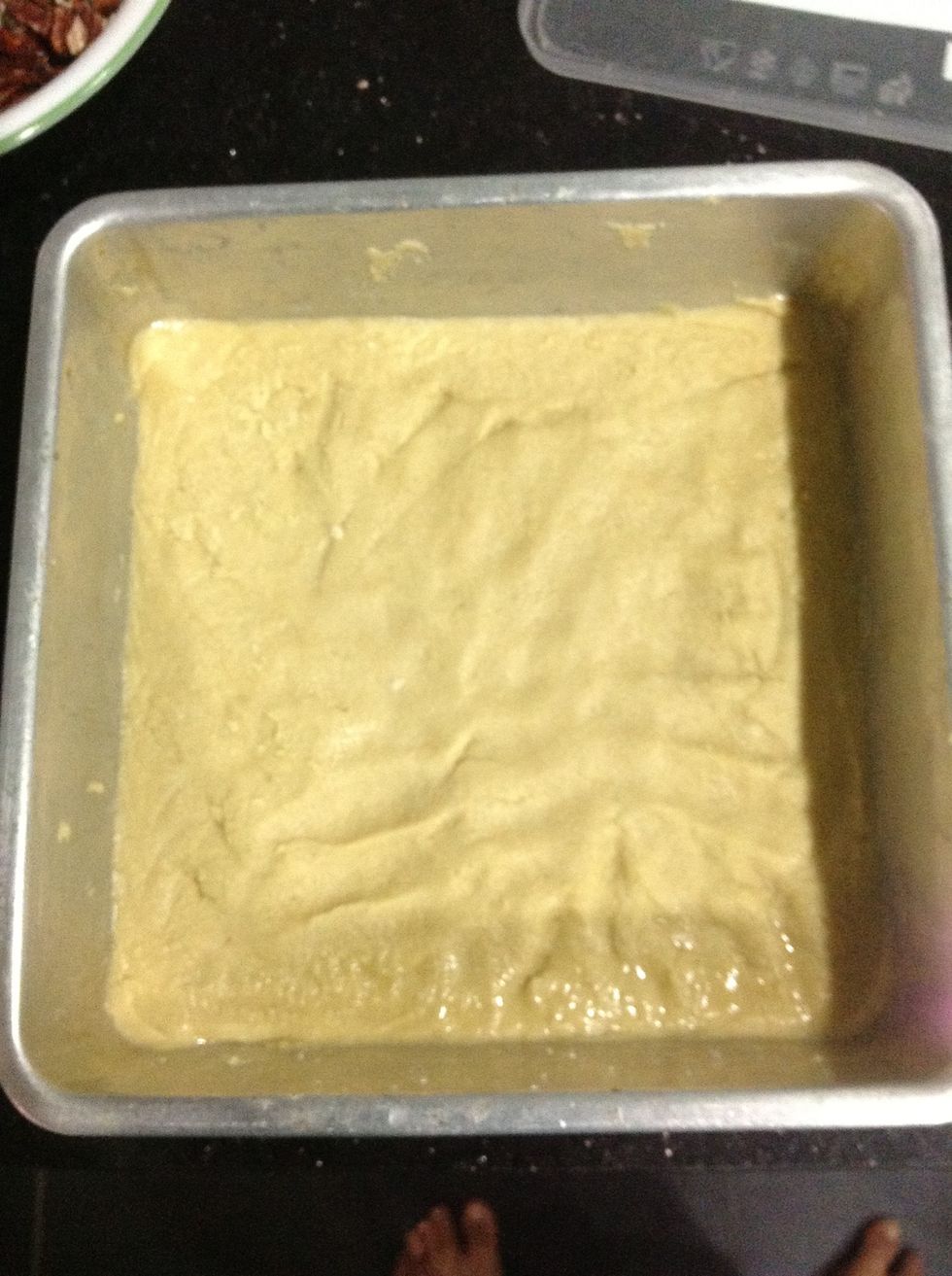 Bake for 14-18 minutes. Once baked, leave the crust in the pan and set aside to cool.
Also once baked, reduce your oven to 155°C/310°F.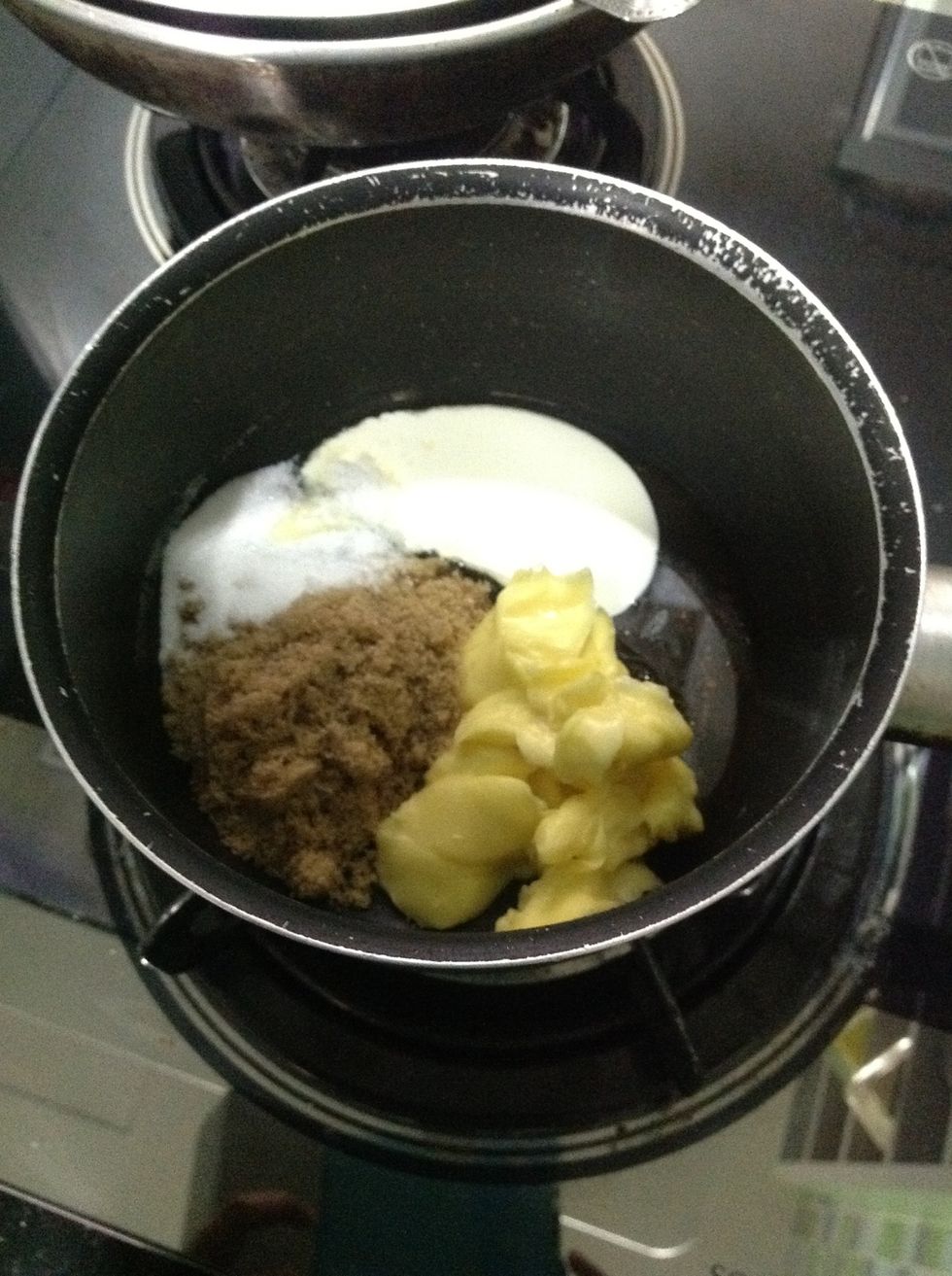 When your crust is cooling off, place your butter, brown sugar, regular sugar, heavy cream, honey and salt into a saucepan and cook it on medium heat for 45-60 seconds. Remove from heat.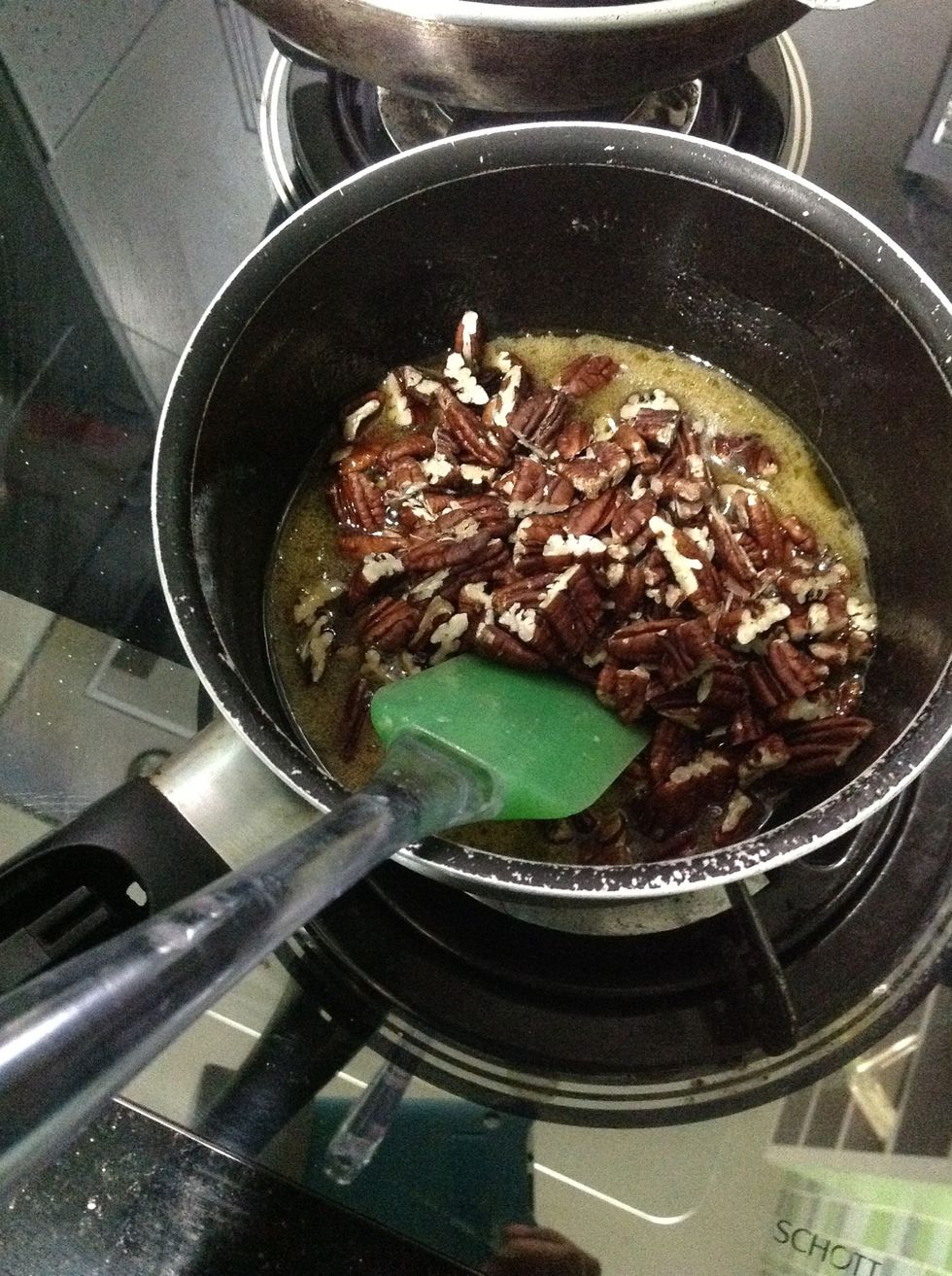 Add in your vanilla and pecans.
Then place it onto the cooled crust and even it out.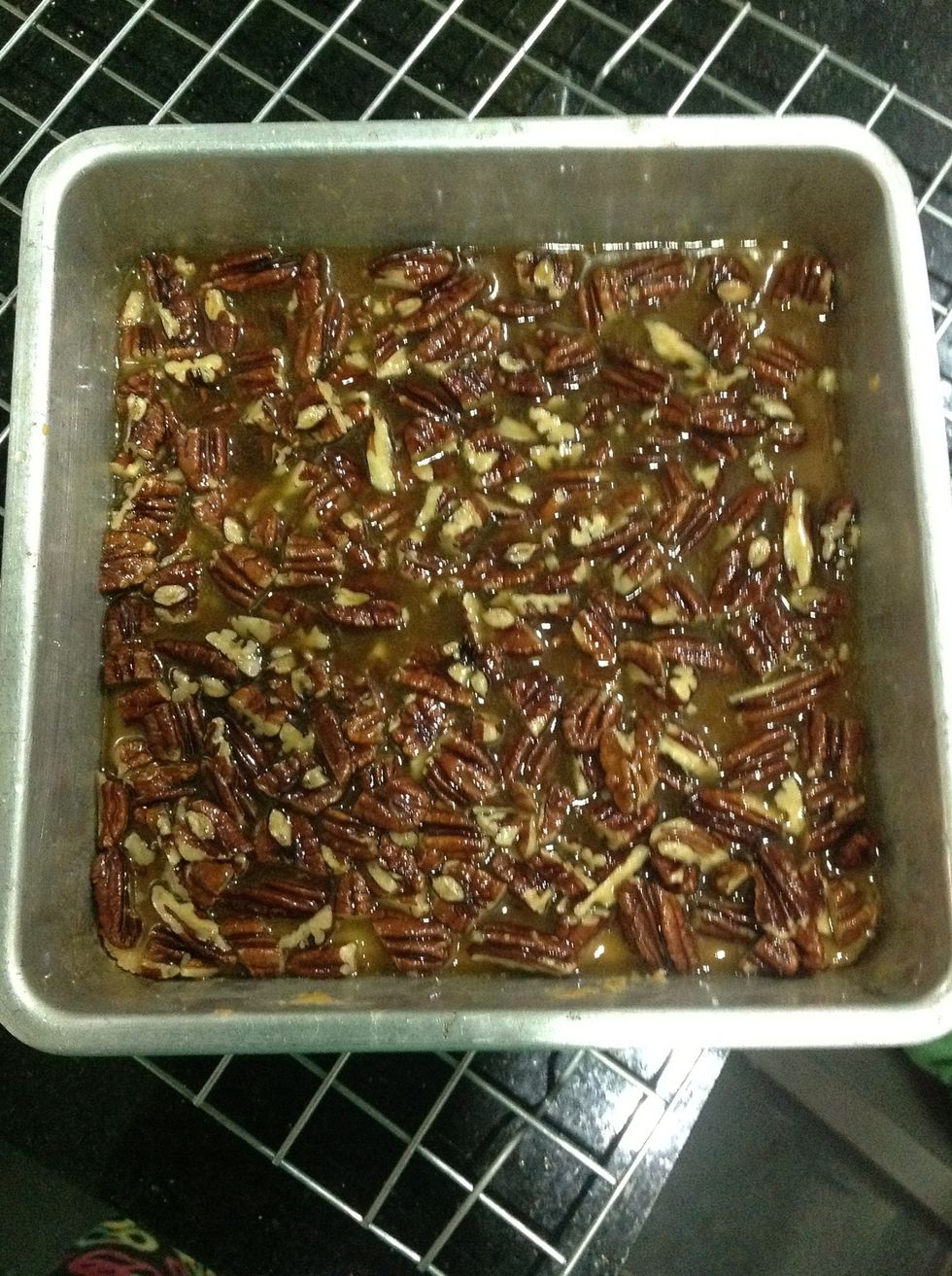 Bake again for 15-18 minutes.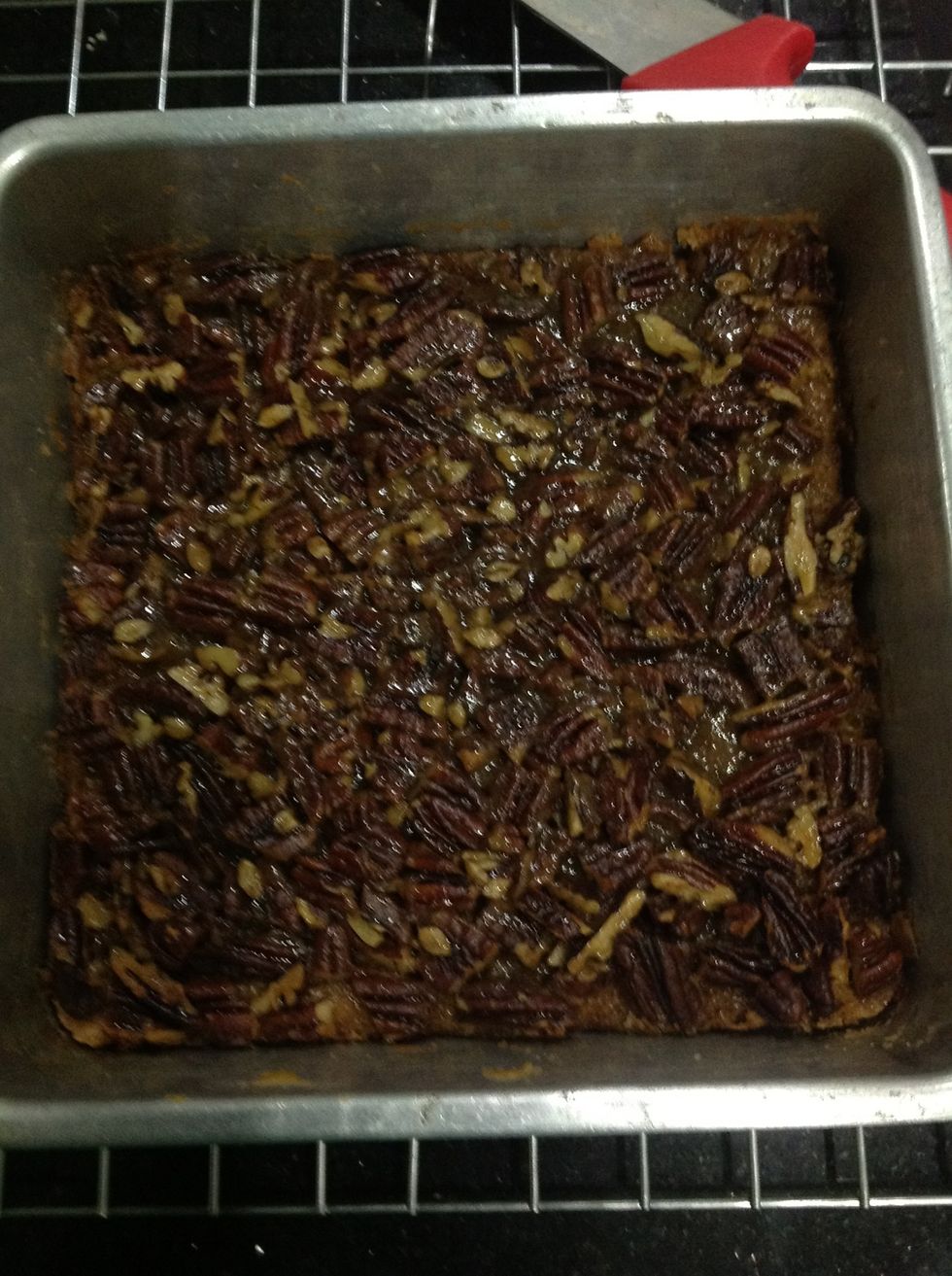 Now, let it cool and set for at least an hour.
To remove, run a knife around the sides of the pan and invert it onto a cooling rack (the pecans face down). Then invert it onto a cutting board (pecans face up).
Cut into bars and serve. :) Check my instagram @farahvaz
For crust;
9.0Tbsp Unsalted butter
1/3c Brown sugar
1/2tsp Salt
1/2c All purpose flour
For filling/topping;
4.0Tbsp Butter
1/4c Brown sugar
3.0Tbsp Honey
1.0Tbsp Regular sugar
1.0Tbsp Heavy cream
1/2tsp Salt
1/4c Pecan halves
1.0tsp Vanilla extract