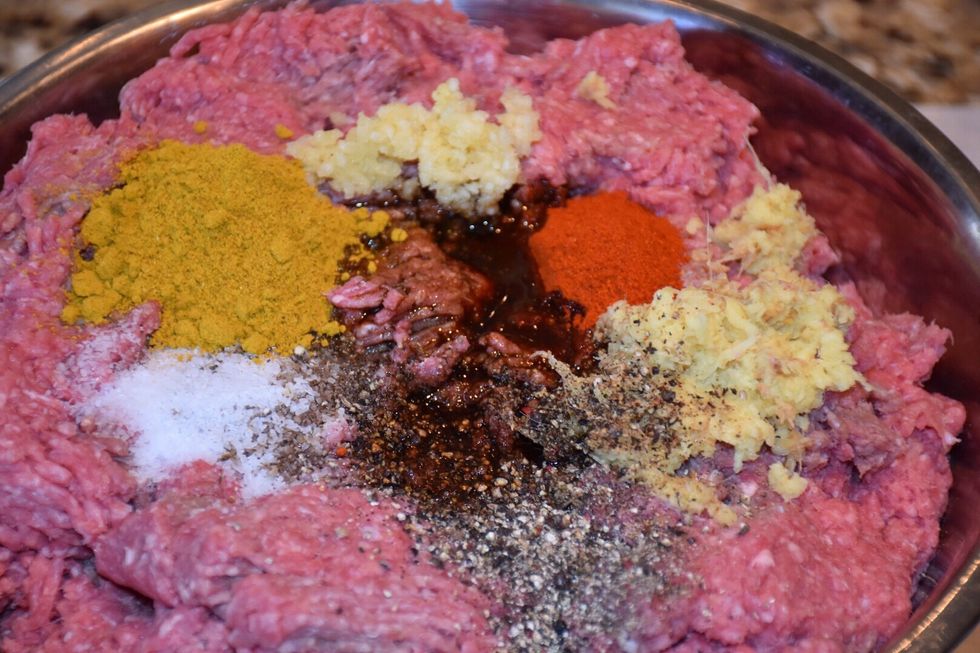 Add garlic, ginger, Worcestershire sauce, salt, pepper, cayenne pepper to the 80/20 ground beef/ground pork. Wearing gloves mix seasoning thoroughly into the meat.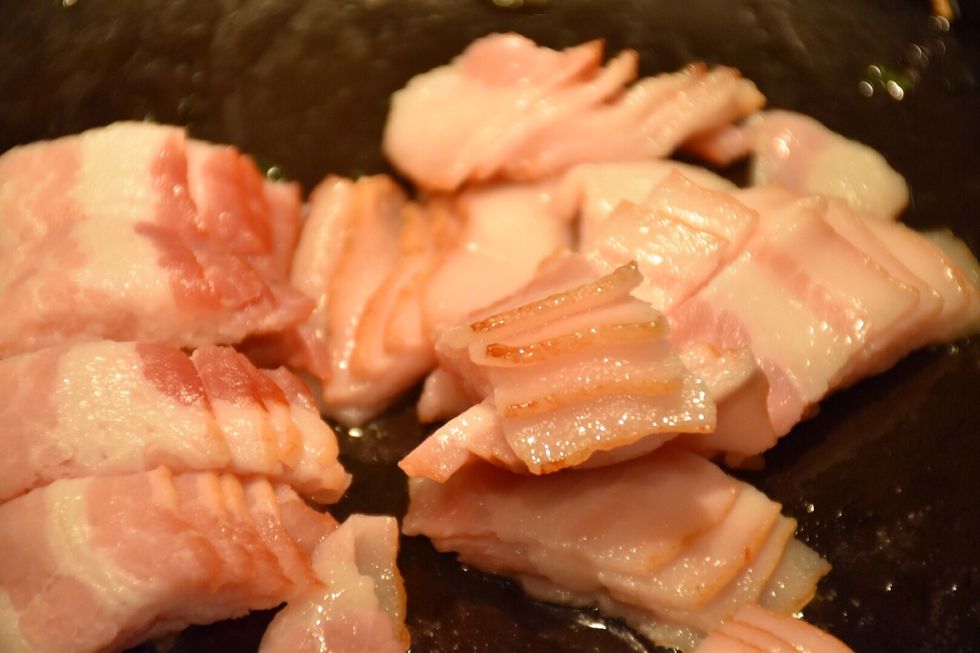 Cook bacon until crisp.
Form patties by hand 1/4" thick to your desired diameter.
Sautee thinly sliced pears in butter, sprinkle with a little salt and pepper. Let cool. In the centre of the patty layer 2 pear slices, stilton cheese and bacon.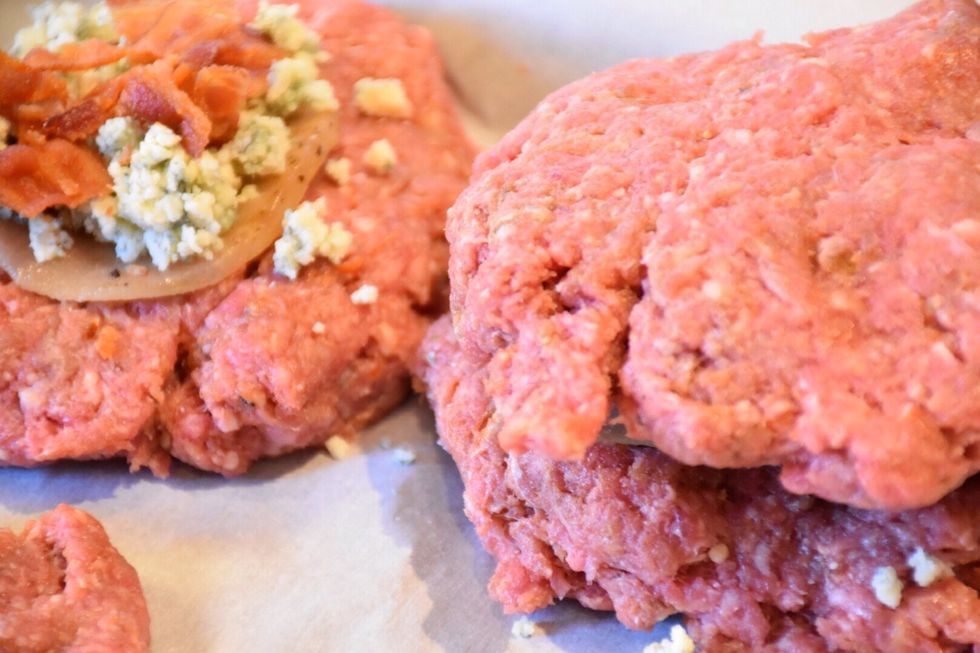 Layer a patty on top.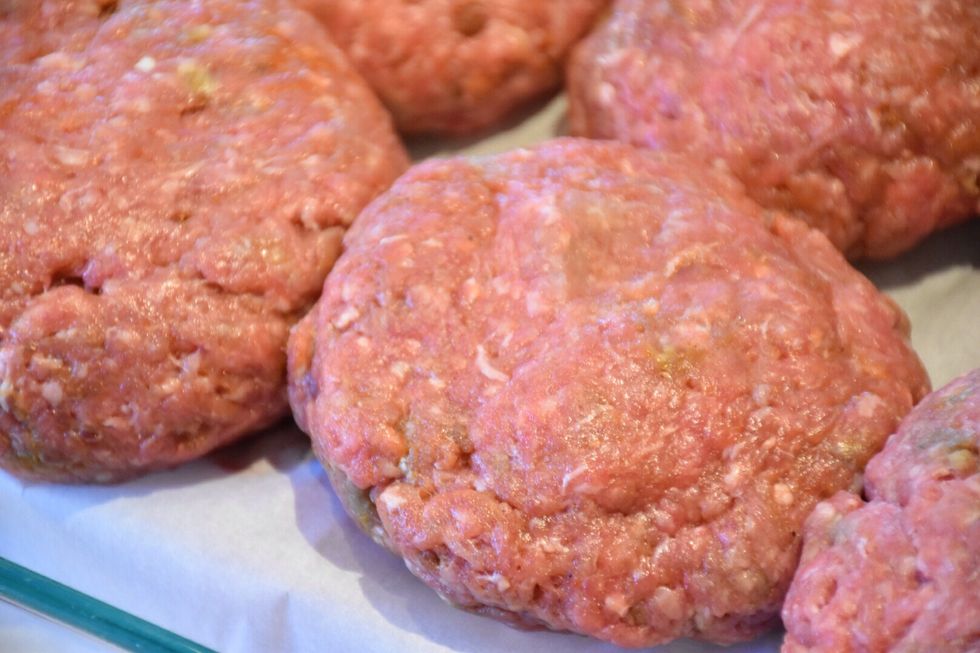 Seal the edges in hand and form a stuffed patty. Press the centre down to make an indent. During cooking the burger will expand.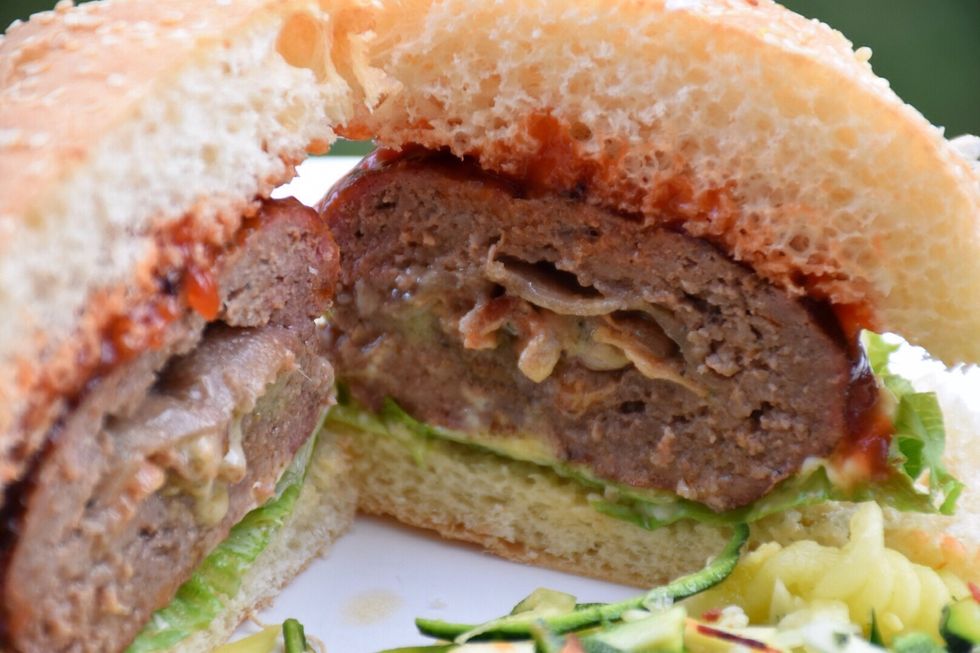 Grill patties 5min on each side until the minimum temperature reads 145F. Let rest 10 min. Dress in your favourite bun. Serve with a zucchini noodle salad. Enjoy!
3.0lb 80/20 Lean ground beef/ground pork
4.0 Garlic cloves minced
1/3c Grated giner
1/3c Curry powder
1.0Tbsp Kosher salt
1.0Tbsp Pepper
3.0Tbsp Worcestershire sauce
1.0 Bosc Pear peeled and thinly sliced
1/2c crumbled stilton cheese
6.0 bacon strips, cut into 1" pieces in length
3.0Tbsp Cayenne Pepper
Chef Dad
Chef Dad cooking for his amazing sons and wife. New camera from the fam and I love to cook. Watch me now...