This cake was super yummy (especially with a glass of peach passion champagne). And it's good for chocolate lovers too! - agreatdayforcake.tumblr.com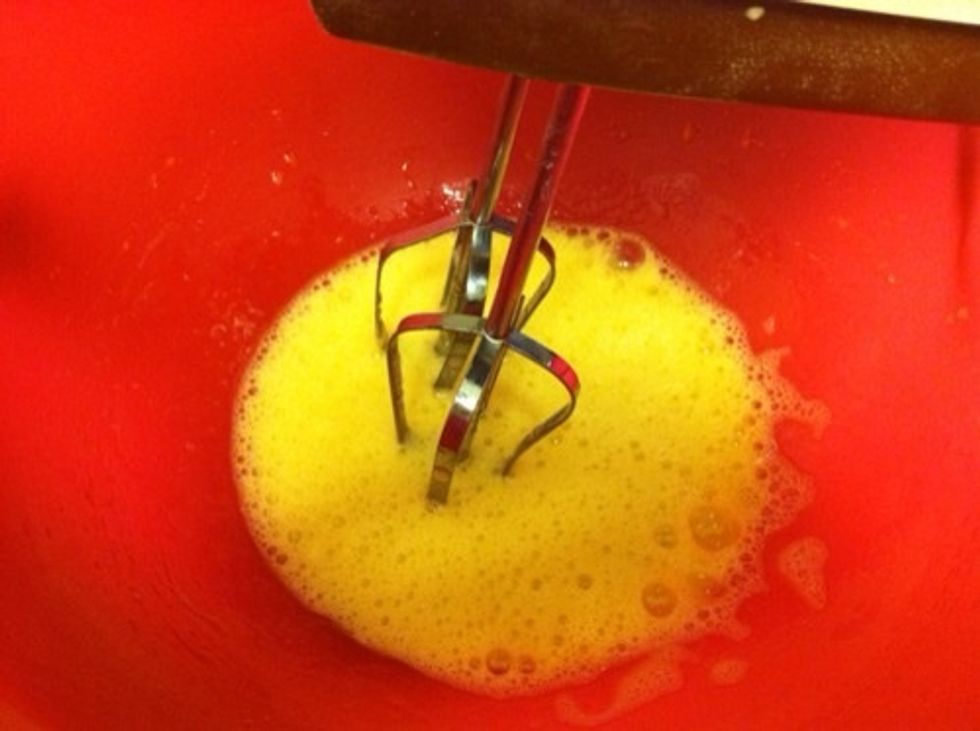 Preheat oven to 375 degrees F. Like 9x9 pan with greased foil. Combine flour, baking soda, and salt in bowl and set aside. Whisk eggs until foamy. Add vanilla and then slowly add half of sugar.
Continue to whisk while slowly adding remaining sugar. Beat until thick - it should form a ribbon when dropped from a whisk.
Let batter rest while you peel, quarter, and core the pears. Slice thinly.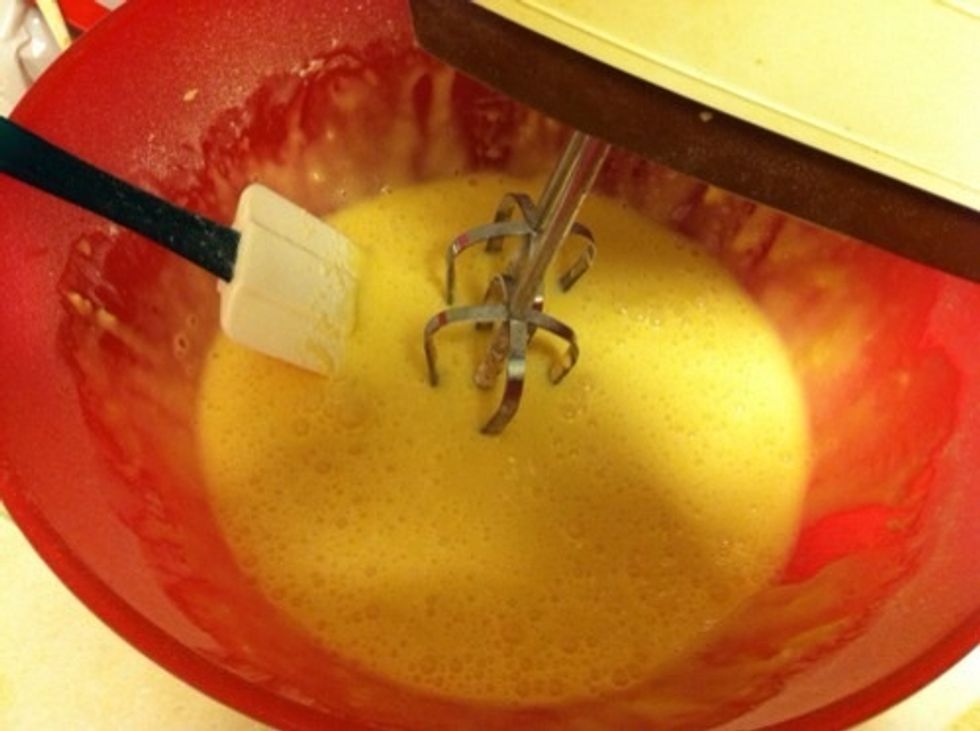 Slowly whisk melted and cooled butter into egg-sugar batter. Gradually add the flour mixture and milk, alternating between them.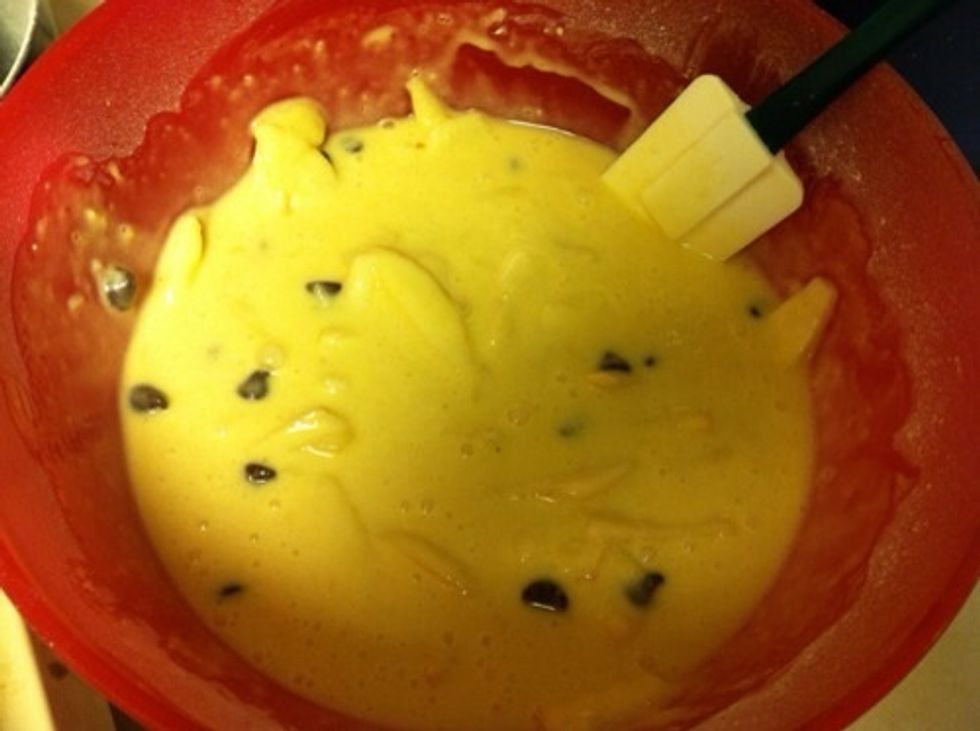 Fold in pears and chocolate, coating every piece with batter. Pour batter into pan and gently even it out.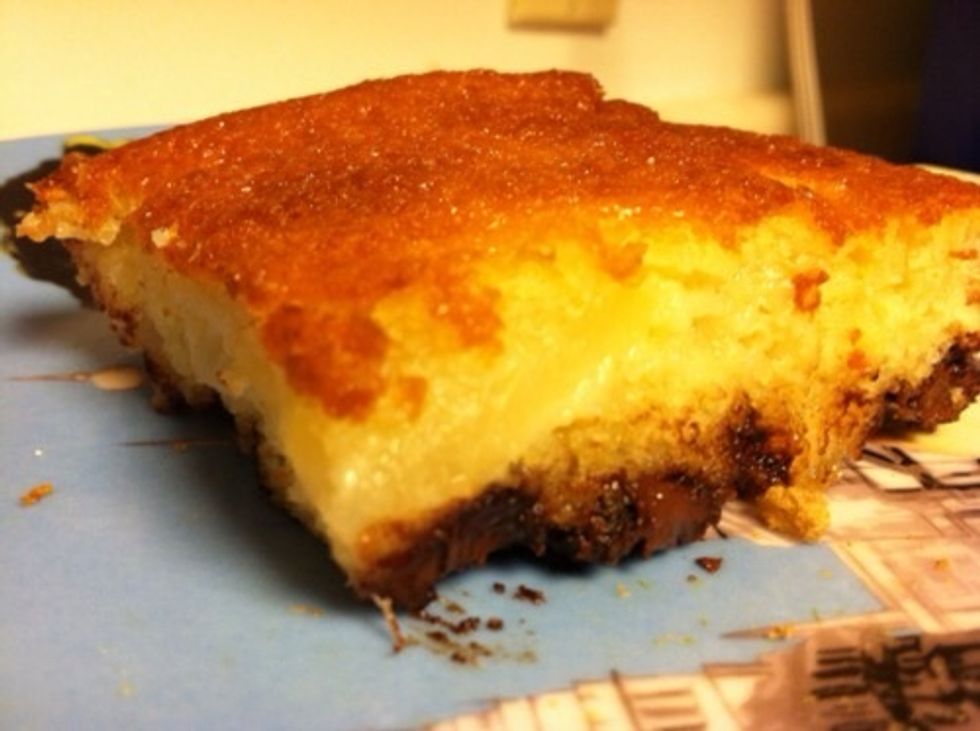 Bake until cake is browned on top and thin knife inserted into center comes out clean. Sprinkle with confectioner's sugar if desired and serve warm. Enjoy!
3/4c All-purpose flour
2.0tsp Baking powder
1.0pch Salt
2.0 Eggs
1/2tsp Vanilla extract
3/4c Sugar
4.0 Firm but ripe pears
4.0Tbsp Butter, melted and cooled
1/2c Milk
1/2 Bittersweet chocolate chips
1.0Tbsp Confectioner's sugar for sprinkling