How to make peanut butter truffle bites
The perfect combination comes together again, creamy crunchy peanut butter and rich luscious chocolate. Simple, Easy and Sinful!
13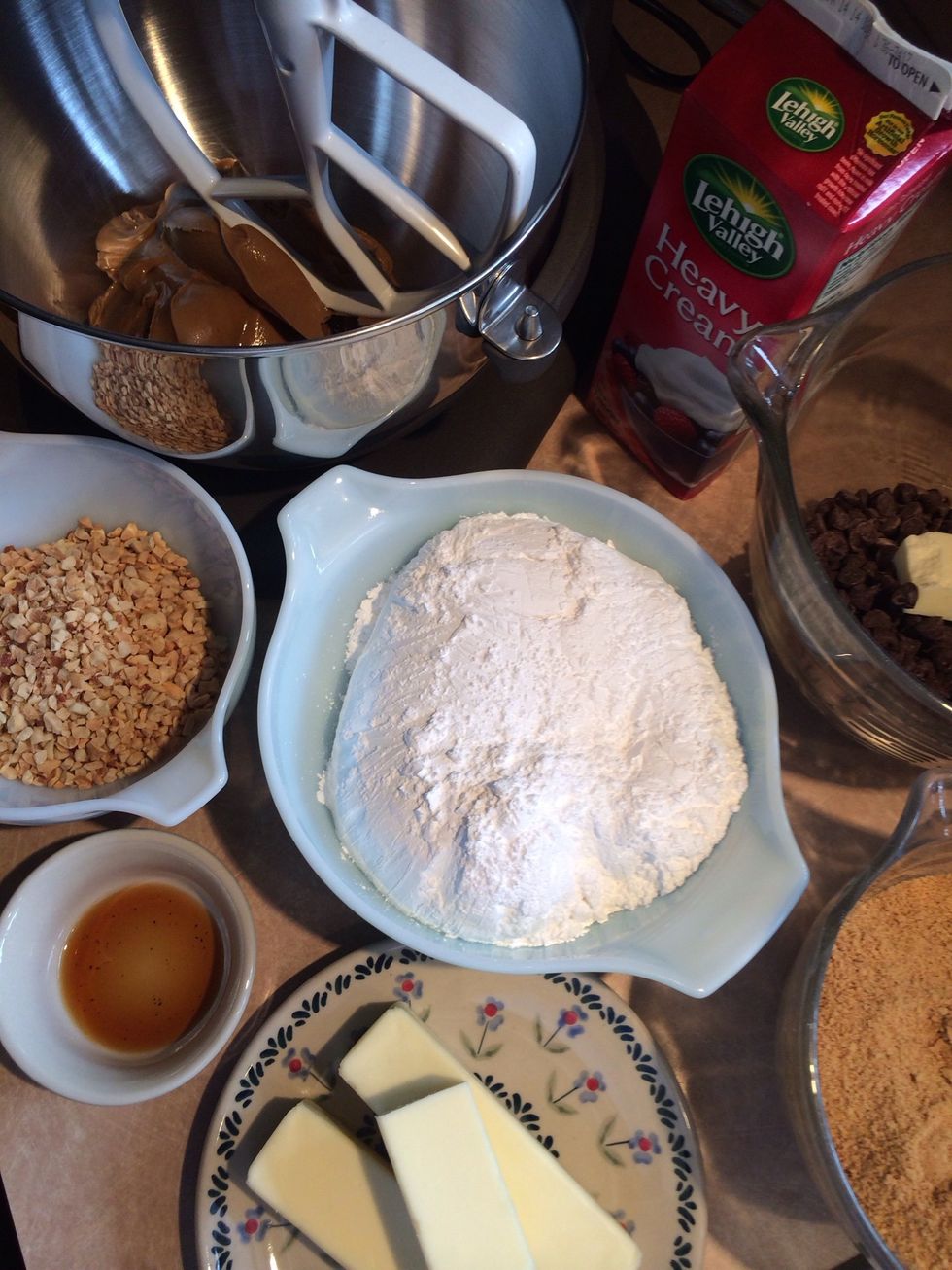 Gathered ingredients
Graham cracker crumbs can be purchased or you can grind up you own crackers.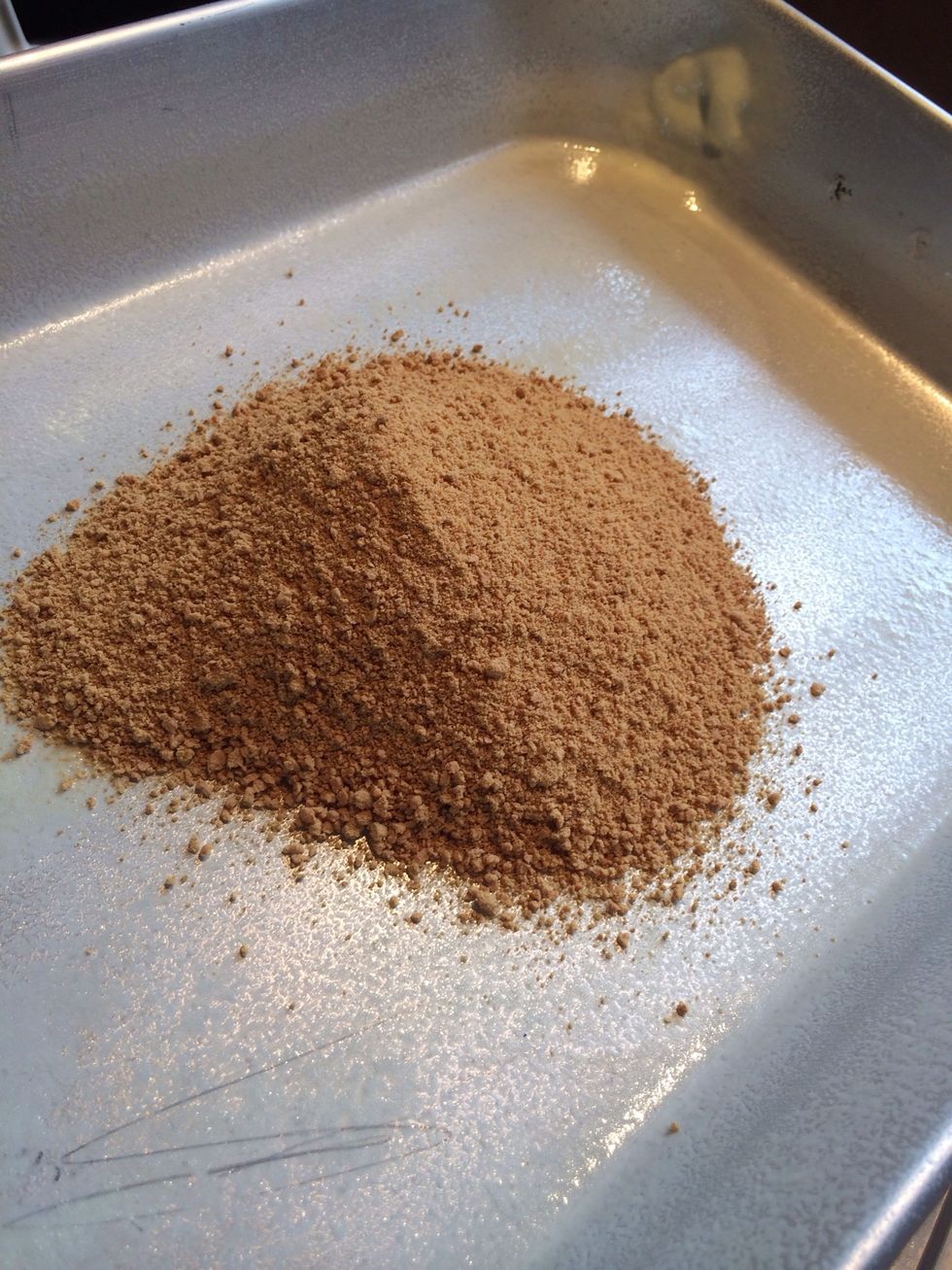 In your 9x13 pan, spray with pan release and coat with graham cracker crumbs. Use graham cracker crumbs from the measured 3 cups of crumbs .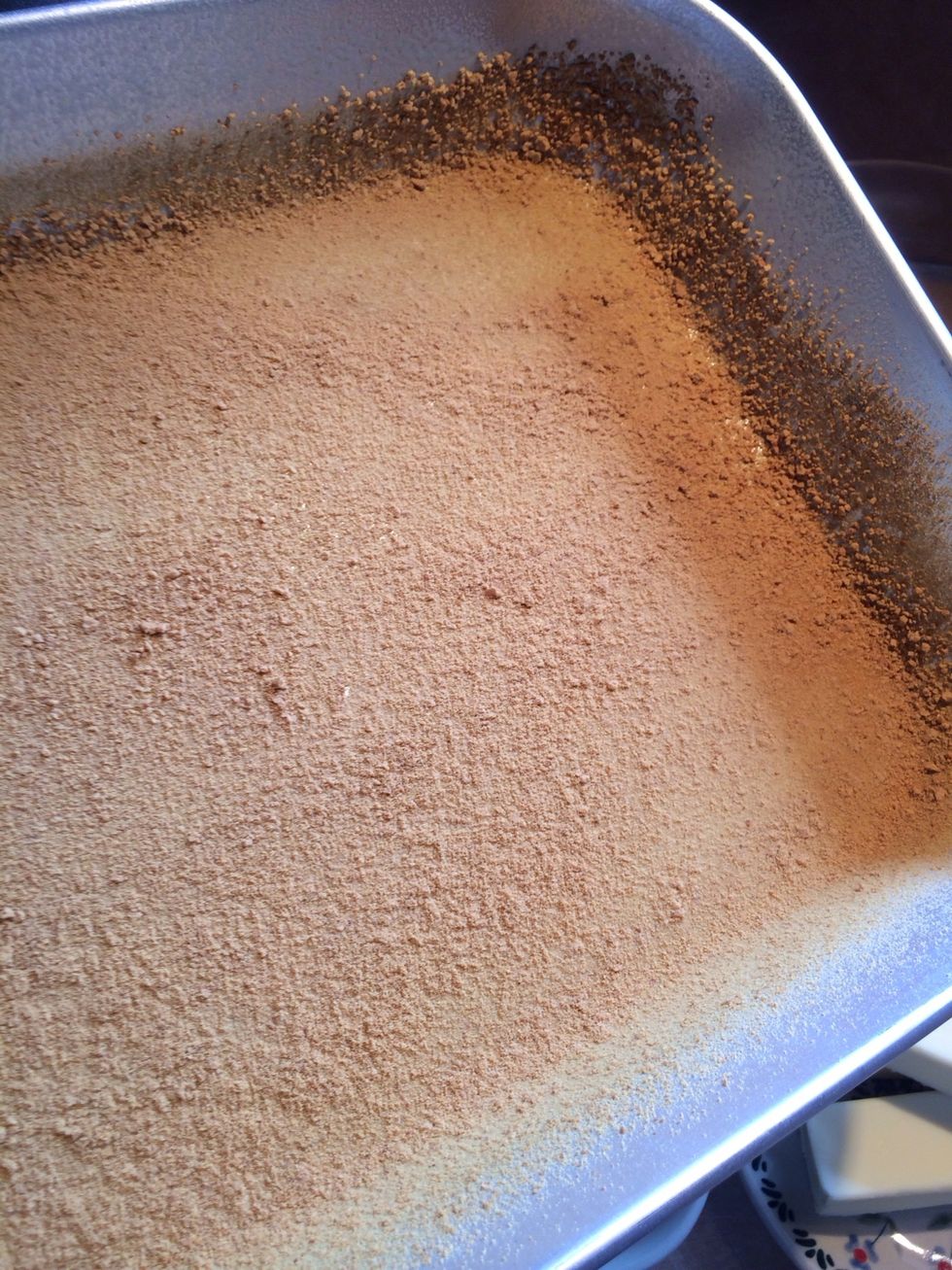 Shake crumbs around and coat the pan. Dump remaining crumbs back into the measured 3 cups of graham cracker crumbs. Set pan aside.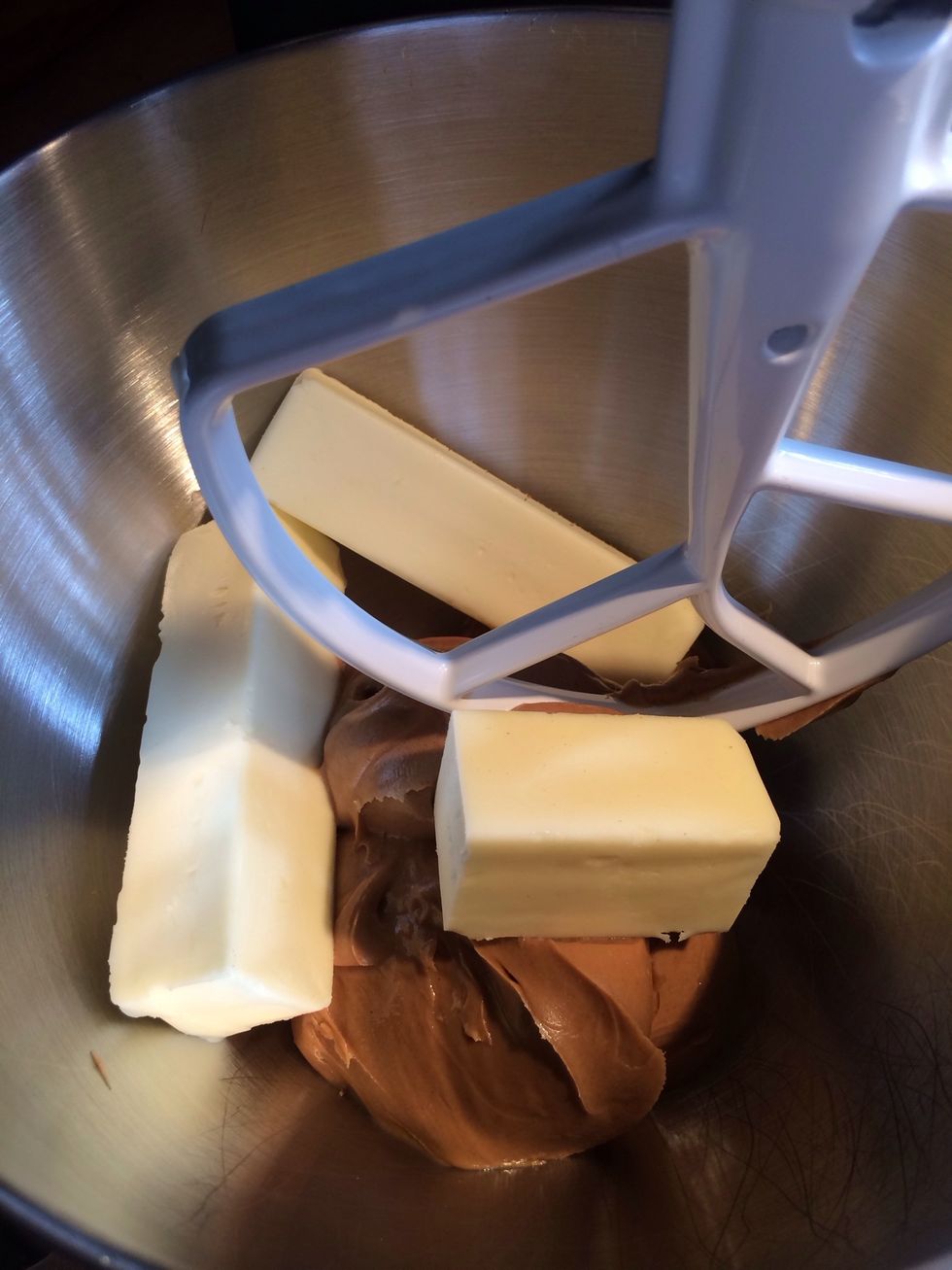 Cream butter and peanut butter together until smooth and creamy.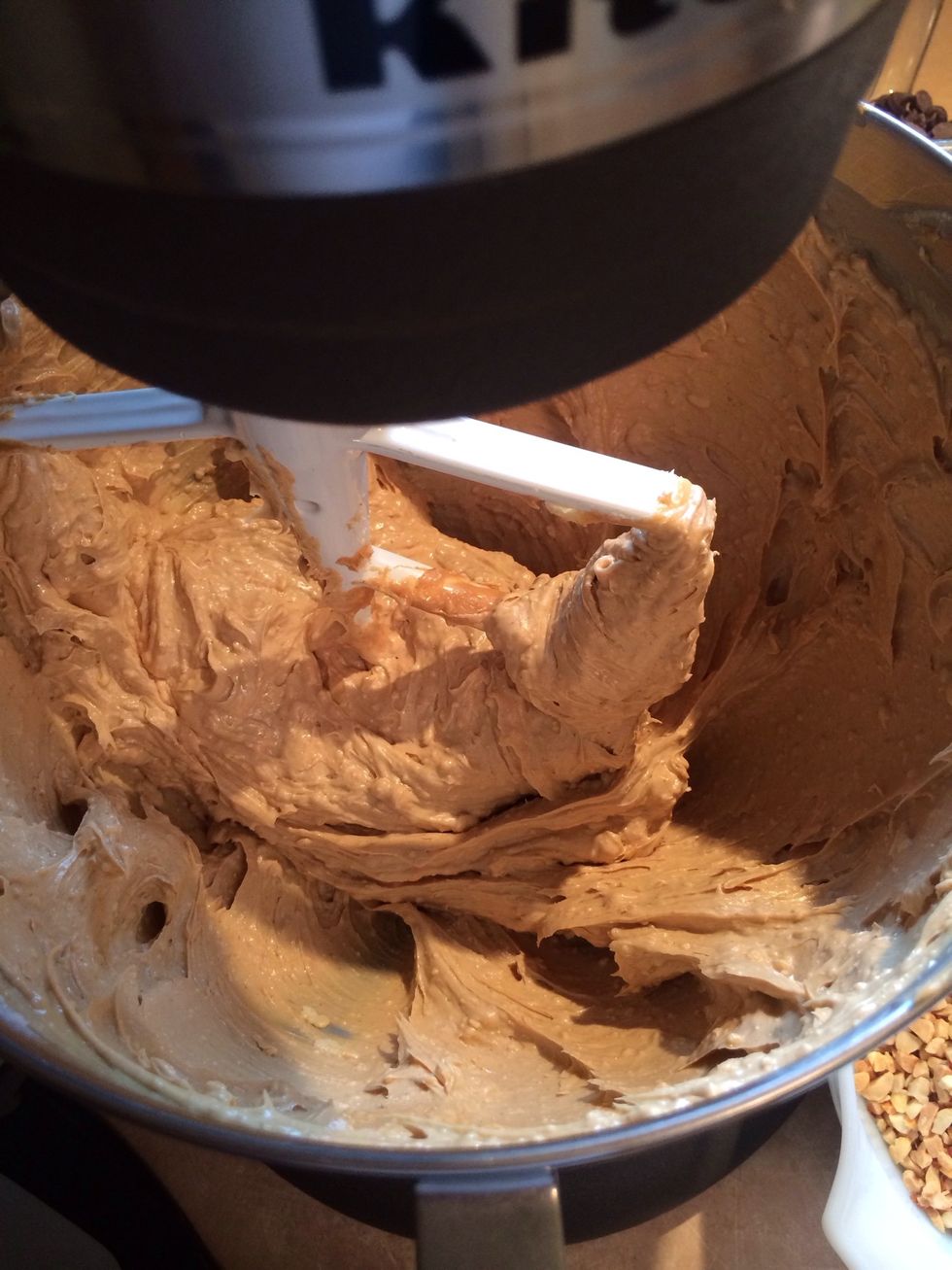 Smooth and creamy!
Add powdered sugar.
Blend in powder sugar slightly.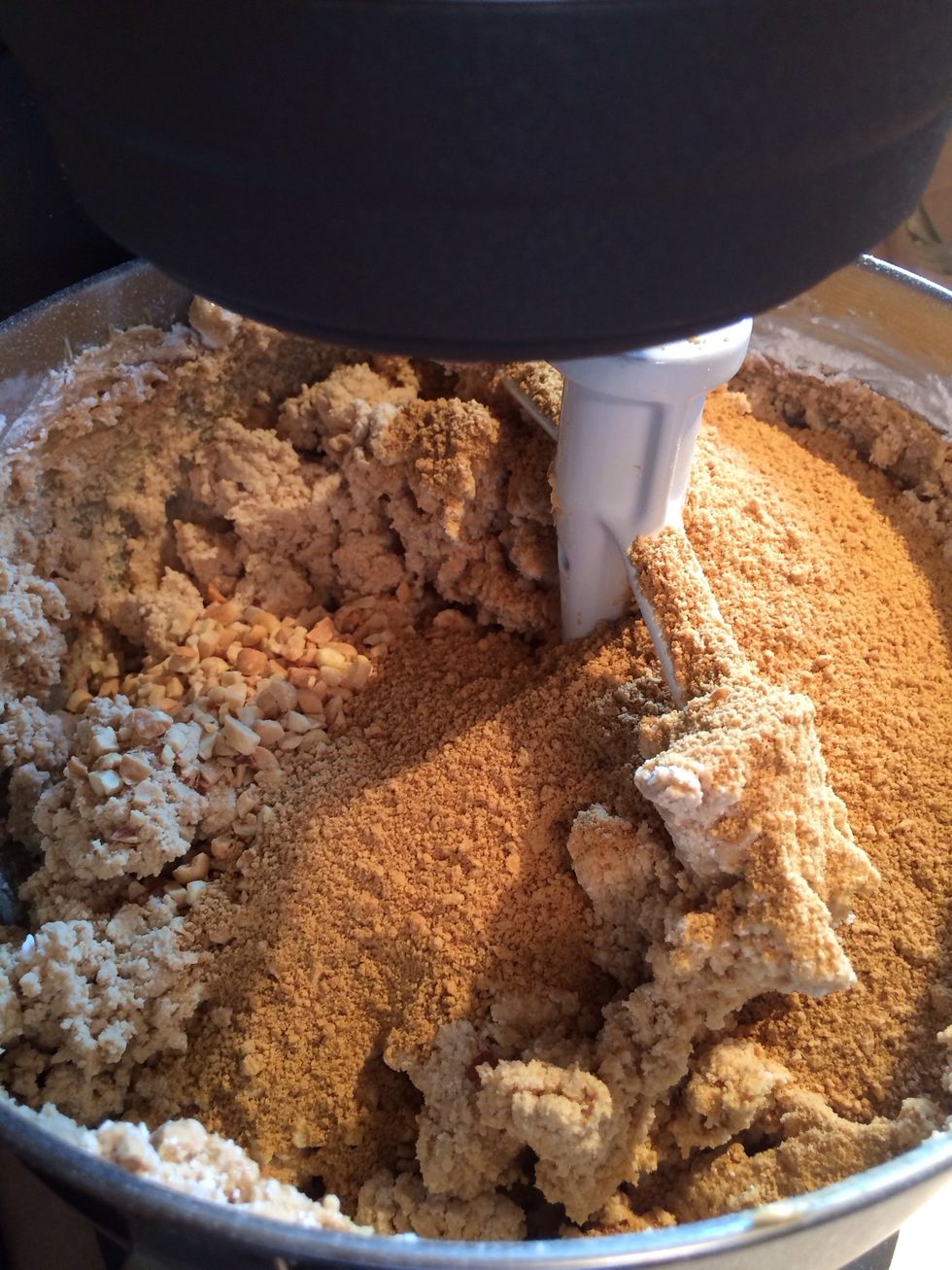 Add graham cracker crumbs and granulated peanuts.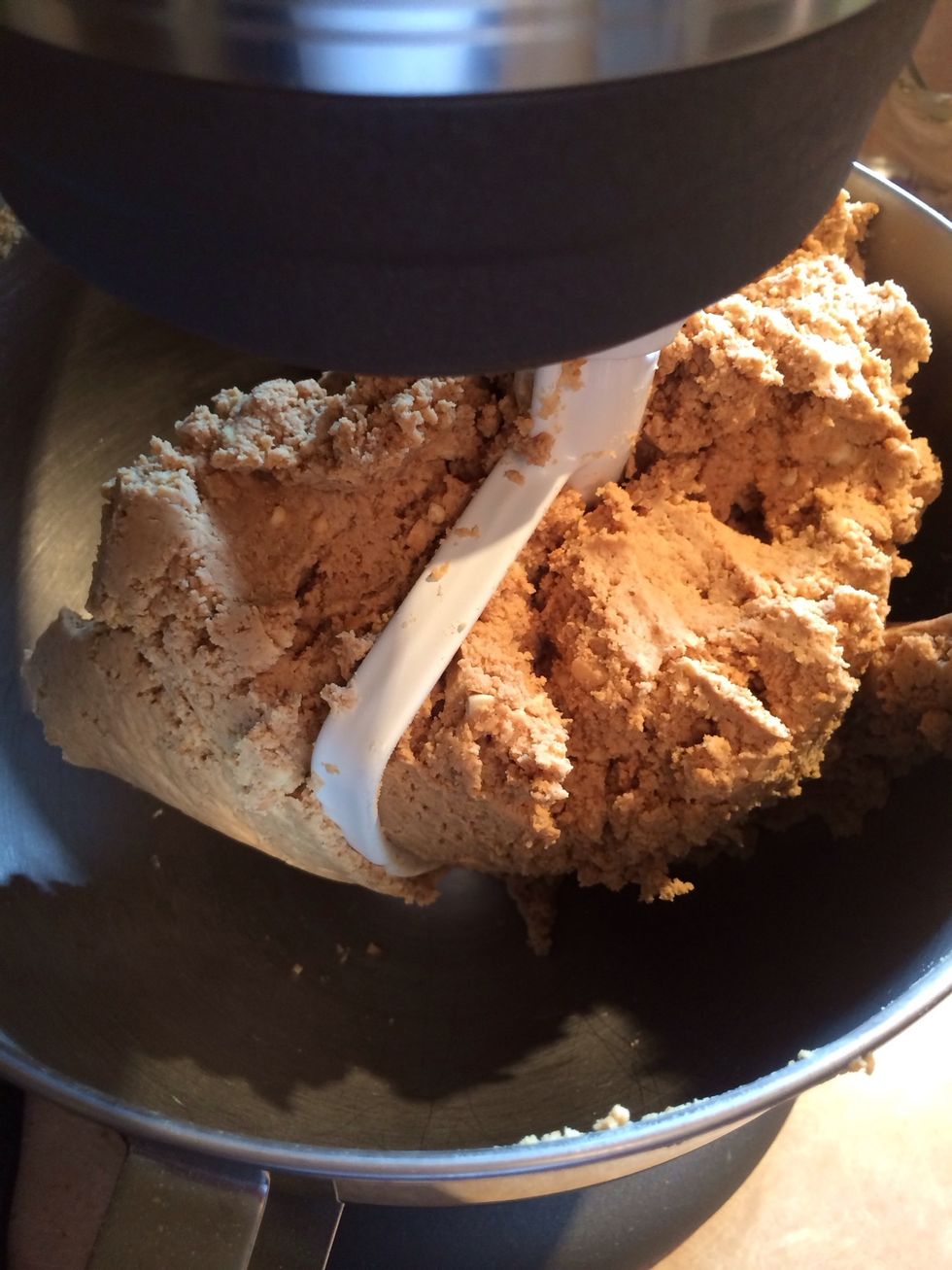 Blend thoroughly, continue blending until everything comes together and pulls away from the sides.
The batter is very heavy and it does put a strain on the mixer.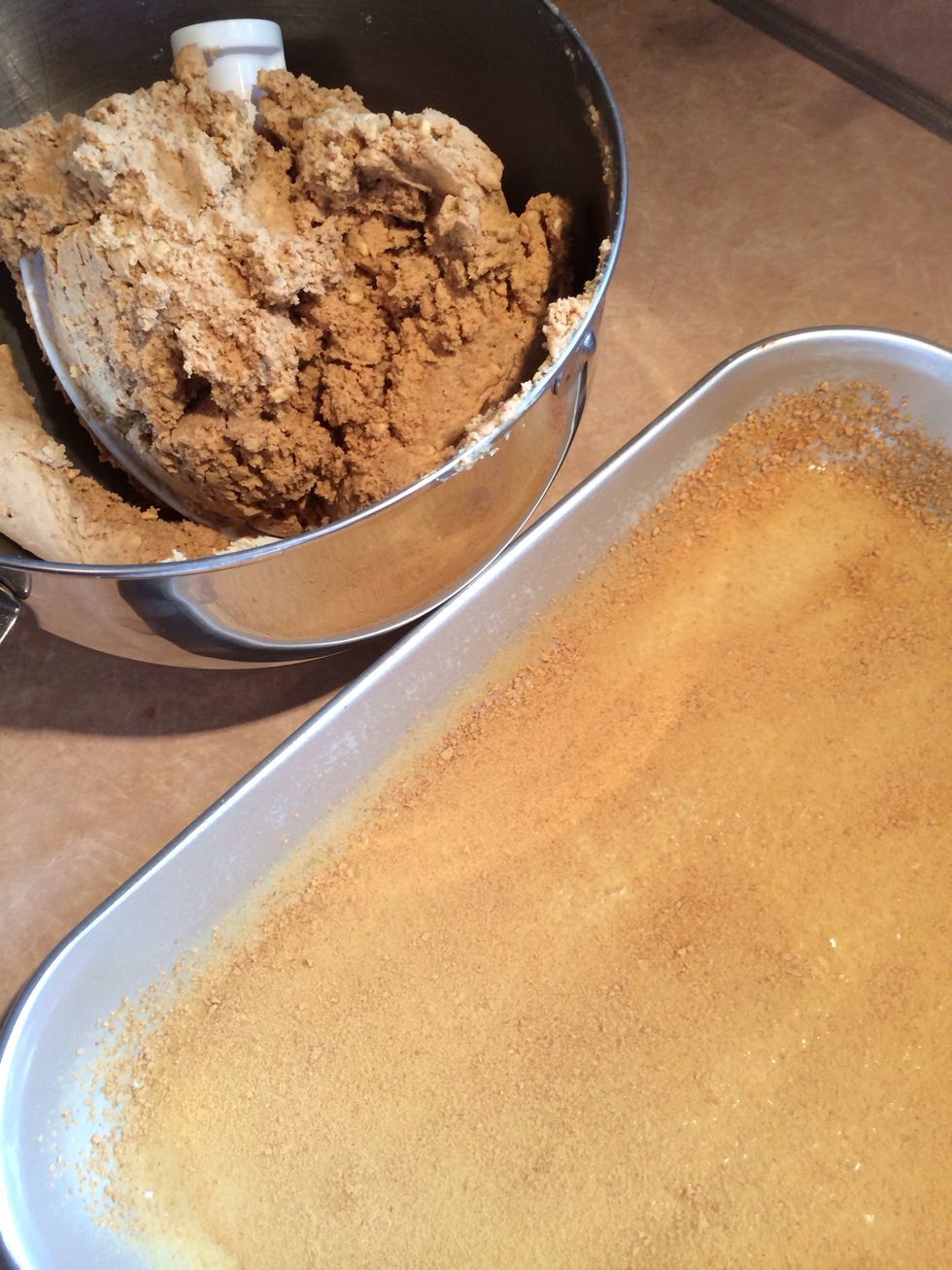 Ready to press the peanut butter truffle mixture into the prepared pan.
Add truffle to the prepared pan.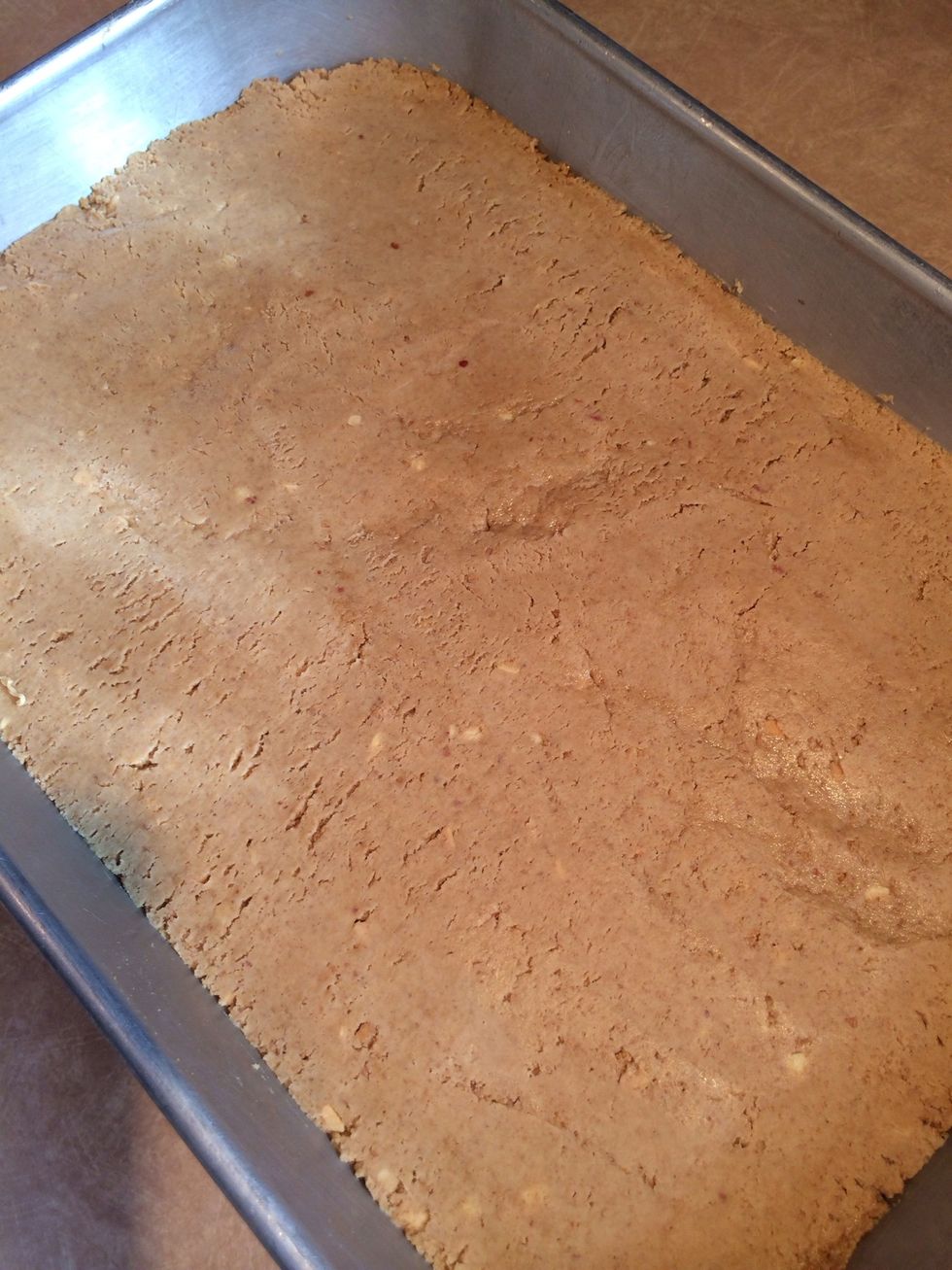 Press the truffle mixture evenly into the prepared pan.
Next we're going to prepare the chocolate ganache topping for the peanut butter truffle bites.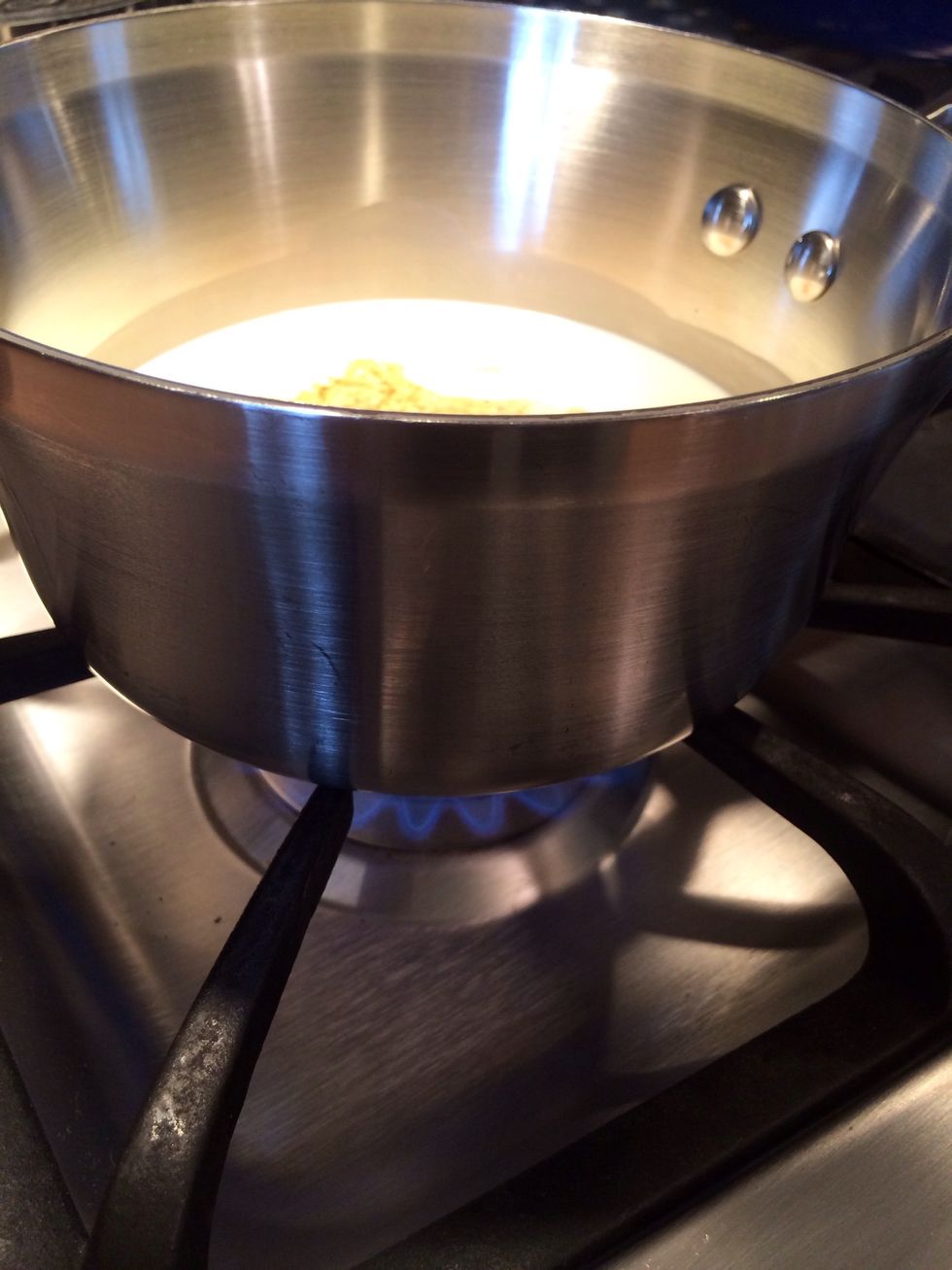 Heat the cream and vanilla just until the cream begins to boil.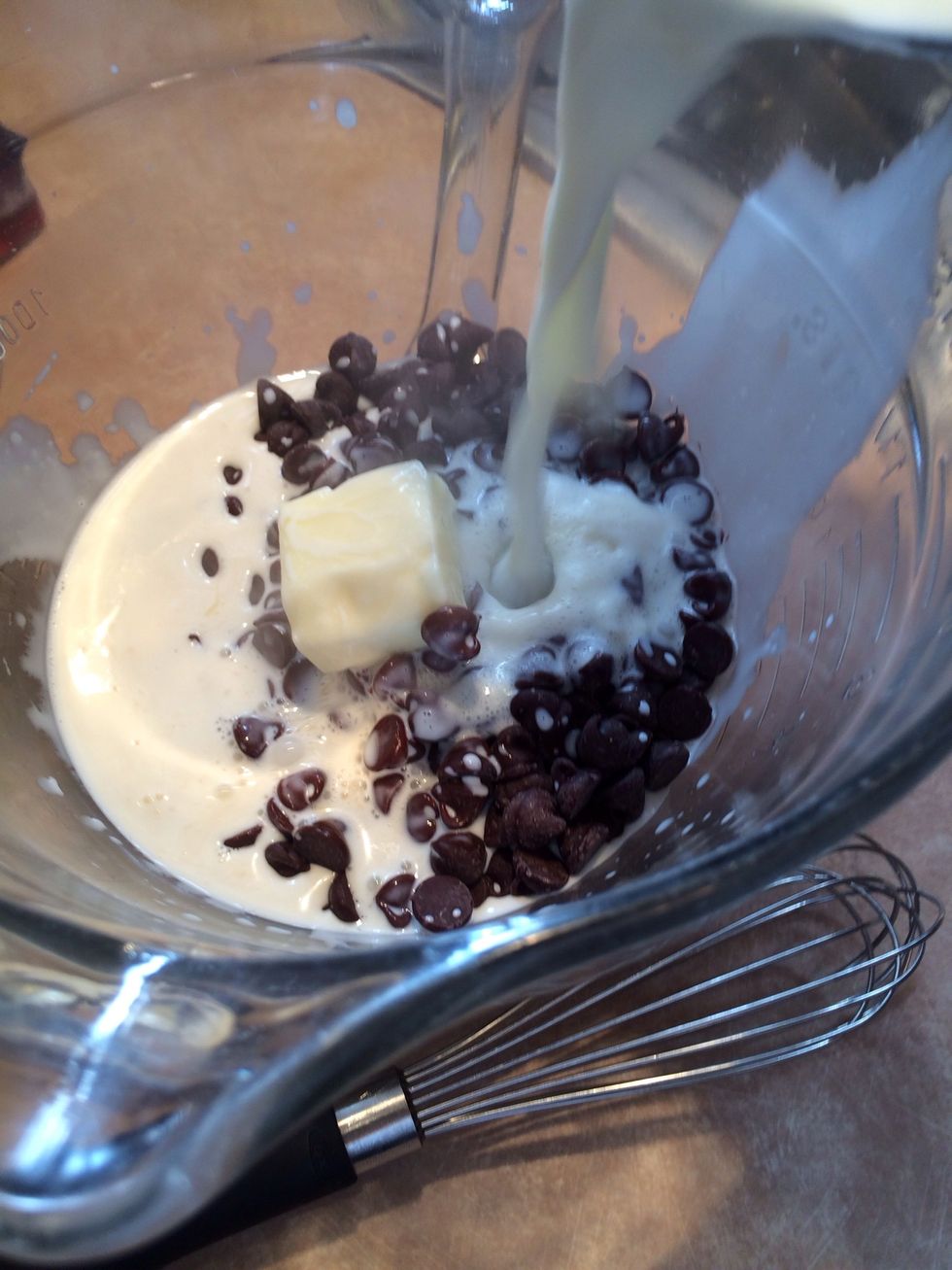 Pour the hot cream over the chocolate and butter.
Let rest 5 minutes. Whisk smooth.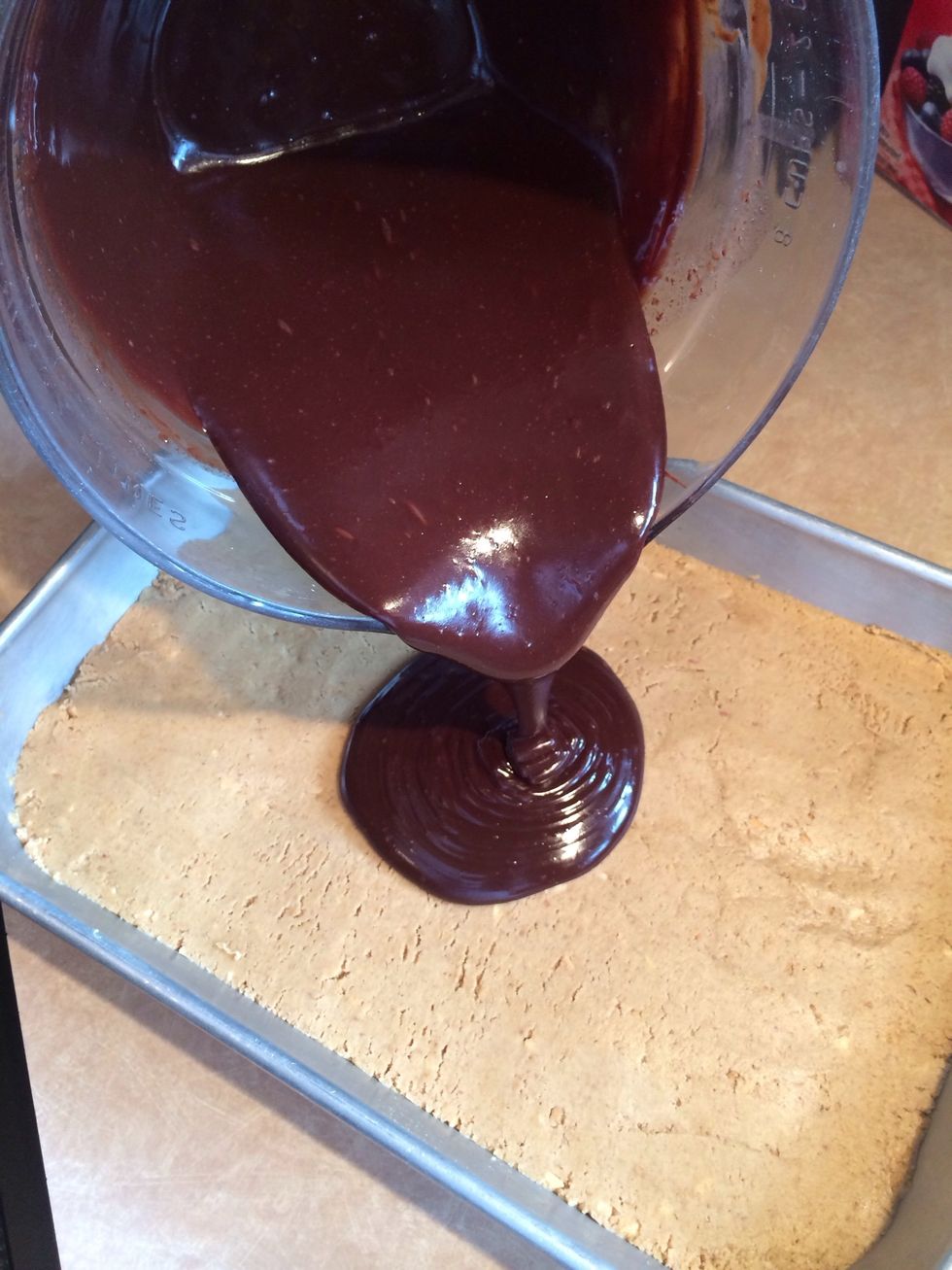 Pour chocolate on top of the peanut butter truffle bar.
Spread chocolate evenly over the top of the bar.
Refrigerate overnight.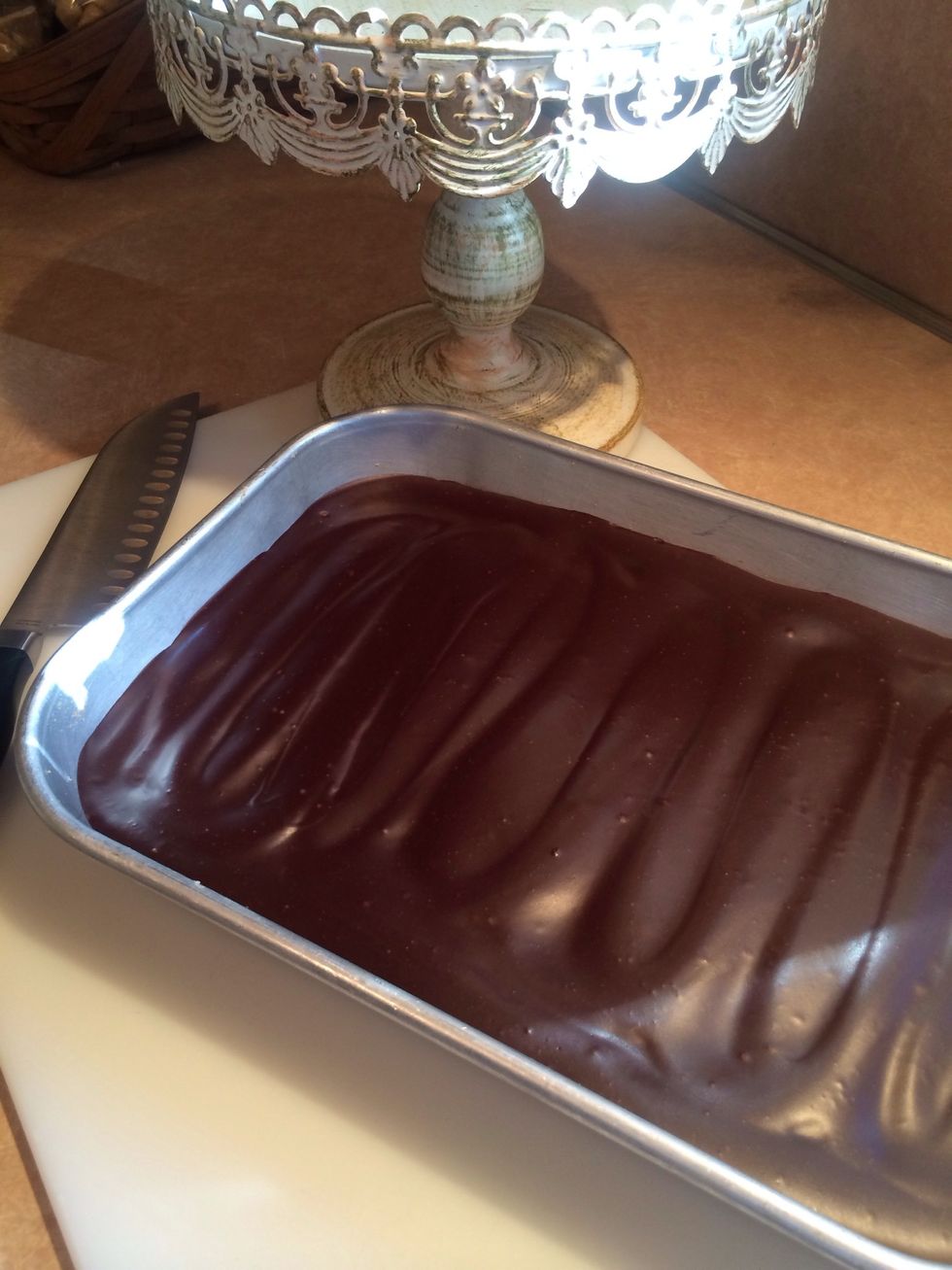 Ready to cut into bite sizes.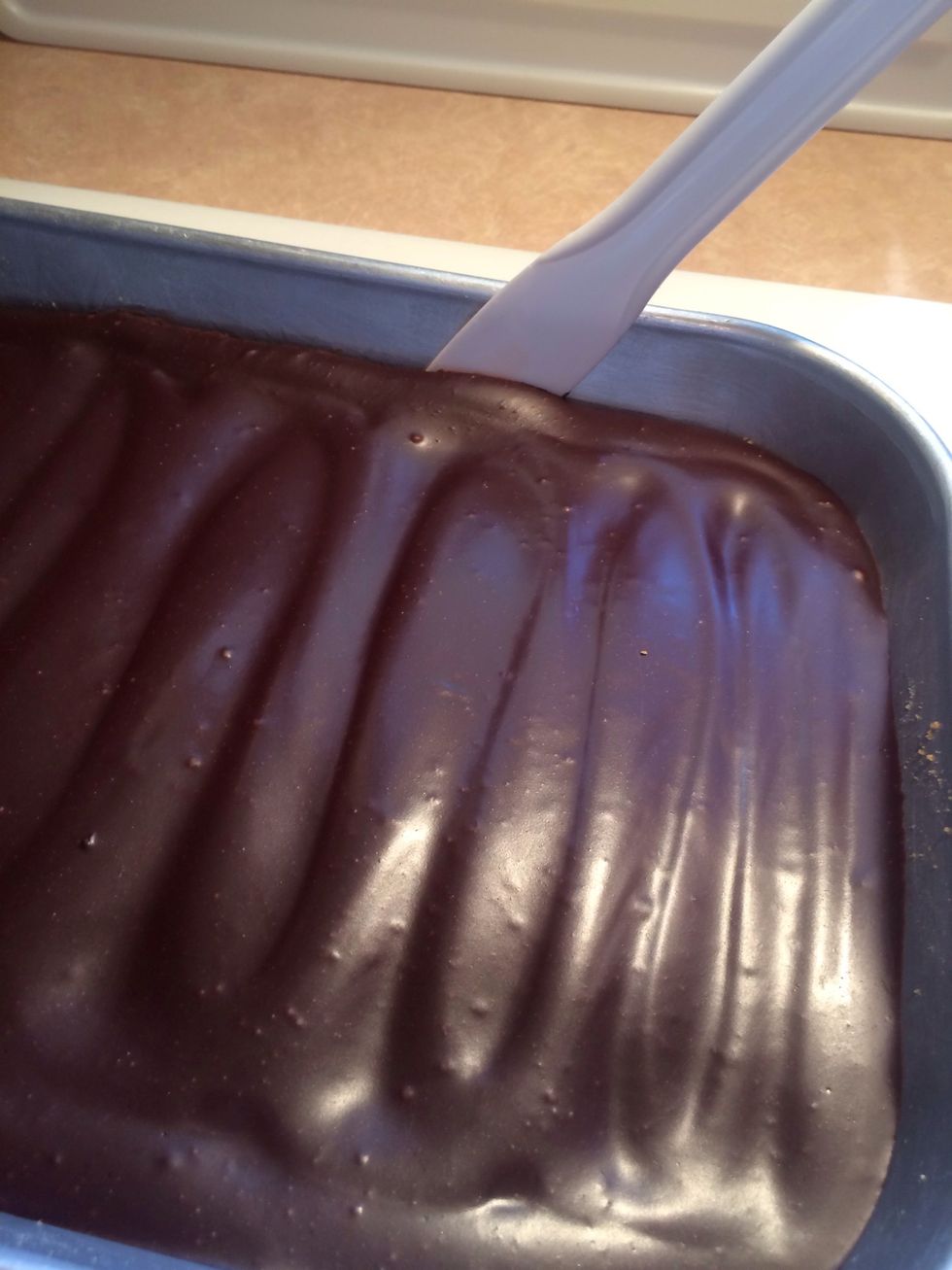 Loosen the sides with a spatula.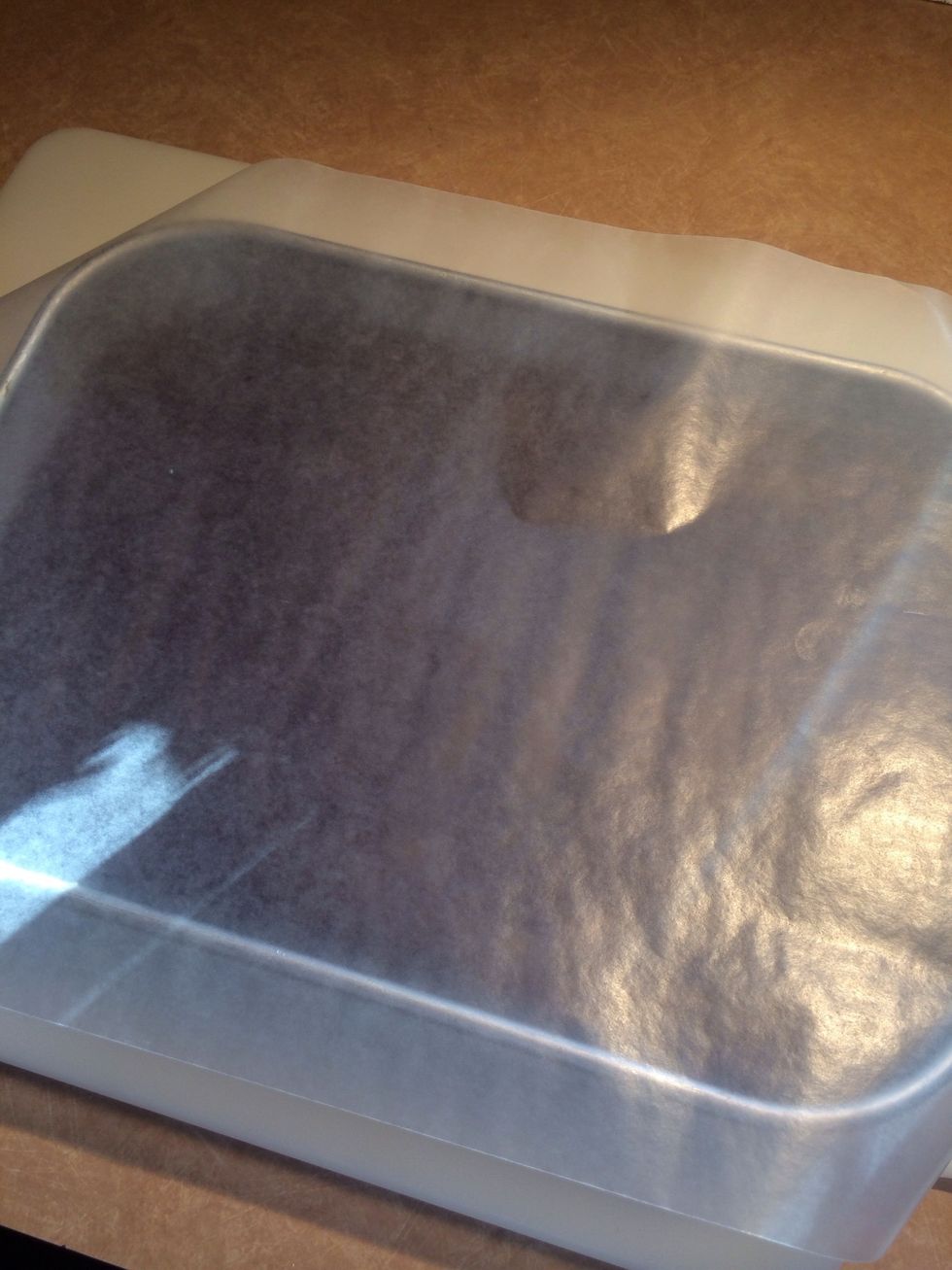 Cover with a piece of waxed paper.
Place a cutting board on top of waxed paper. This will help with flipping the bar out of the pan.
Flipped!
Flip back, now it's right side up. Cut and neaten up the edges.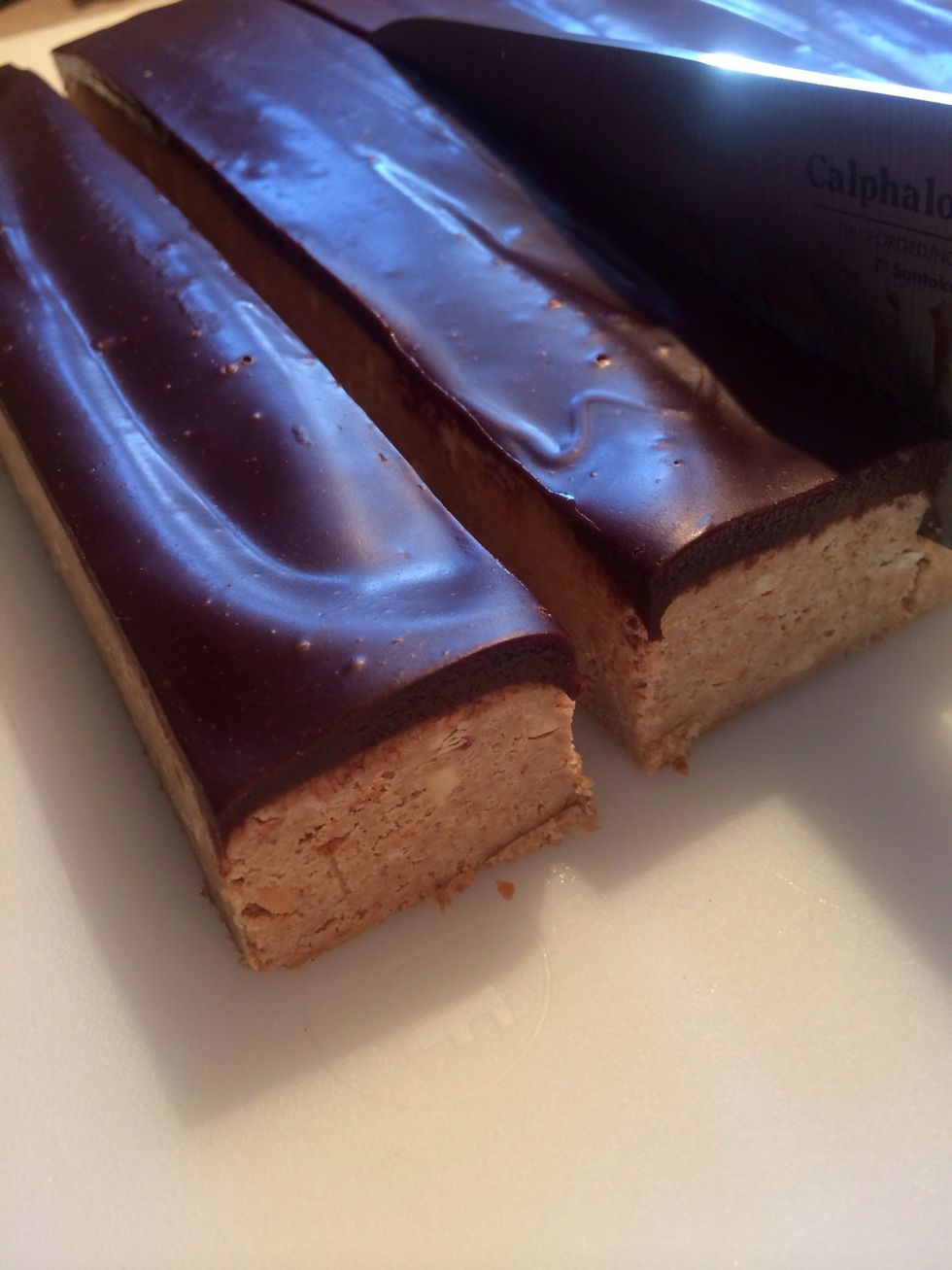 Slice into 8 pieces.
Use hot water to rinse of the knife between cuts. This will create nice clean lines between each cut.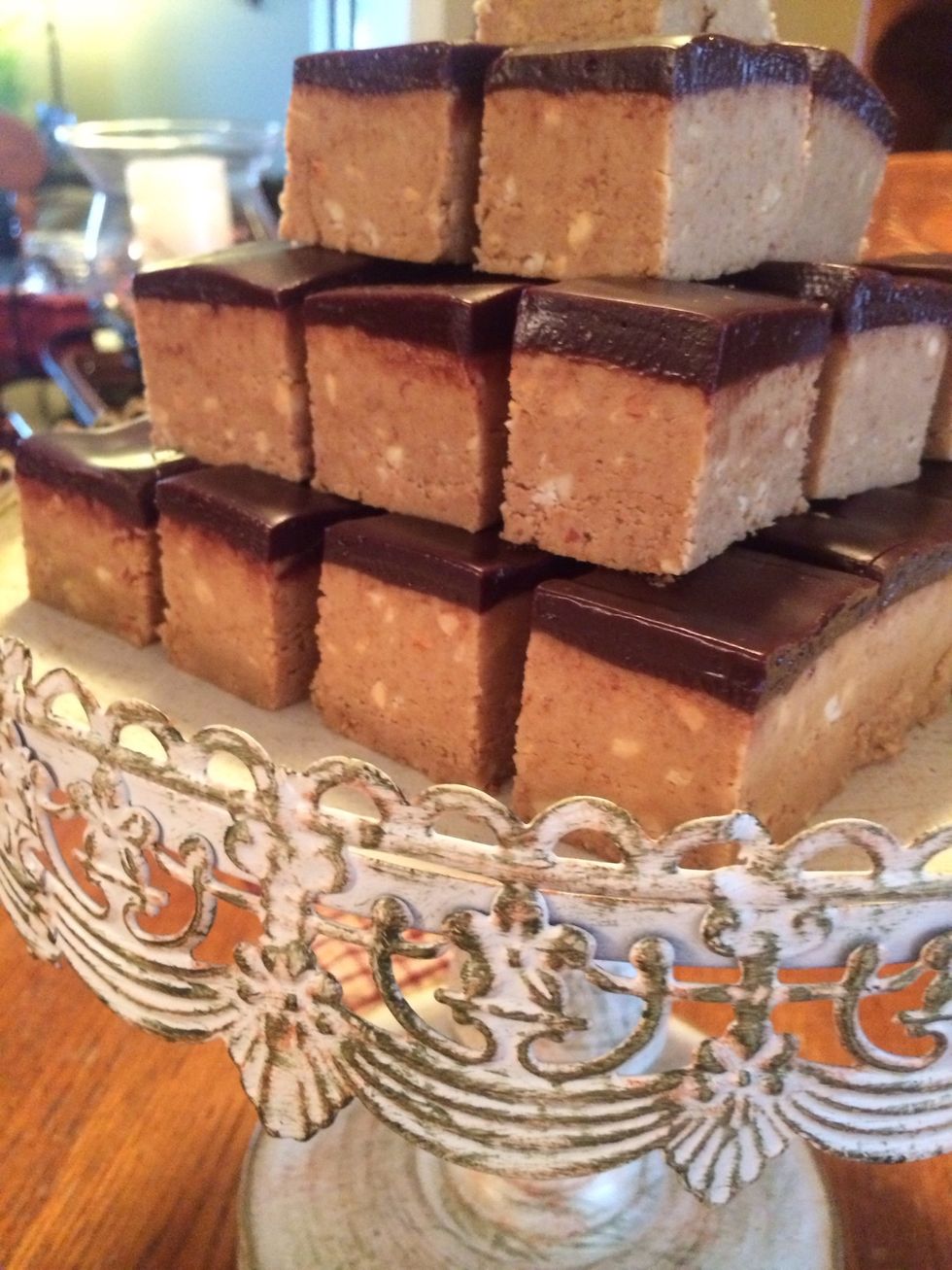 Keep refrigerated until you are ready to serve to your guests. Enjoy!
1/4lb Peanut butter
1/2 Sticks of Butter
1/2c Powdered sugar
3.0c Graham cracker crumbs
3/4c Granulated peanuts
2.0c Semi sweet chocolate chips
3/4c Heavy cream
1/2tsp Pure vanilla extract
Some equipment...
Mixing bowl, rubber spatula
9x13 pan, sauce pan
Joseph Feiertag
A career pastry chef. My favorite dessert is creme brûlée. I love making anything with chocolate, blueberries, maple syrup or anything flavored with bourbon!
Northeast, Pennsylvania USA