These are a tasty, nutritious treat for your puppy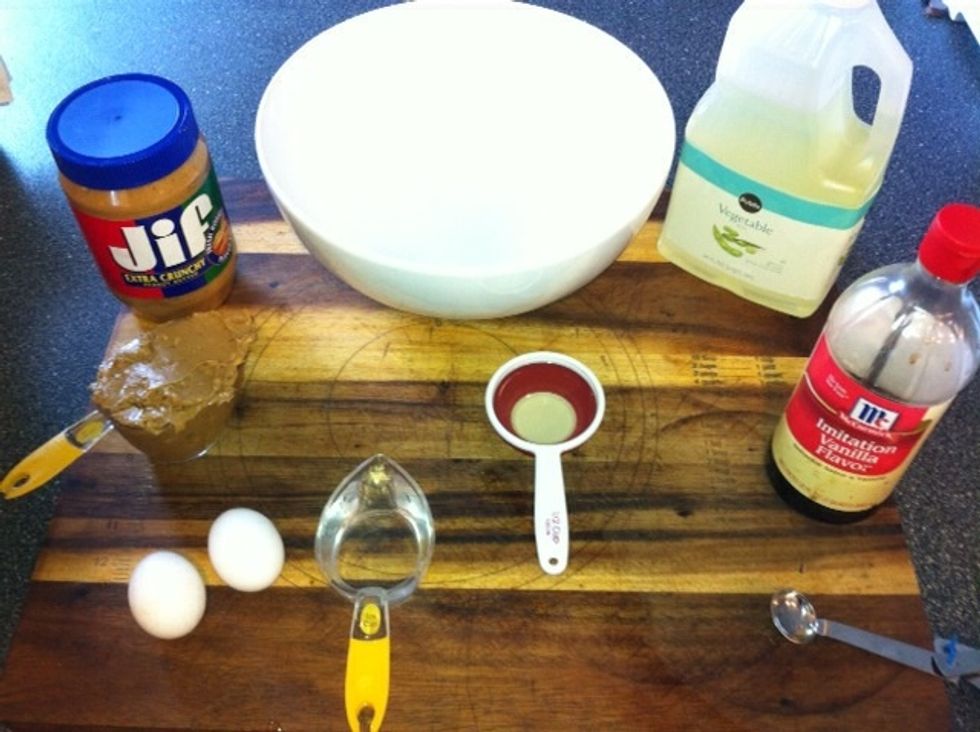 Preheat oven to 400 degrees. Gather all wet ingredients first.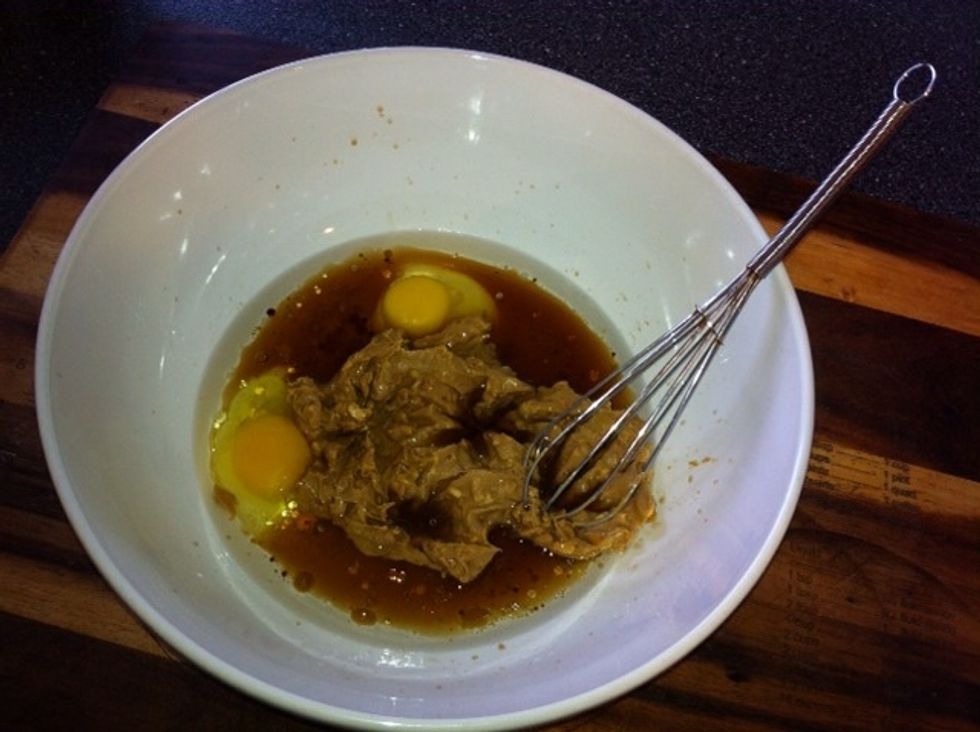 Whisk all the wet stuff together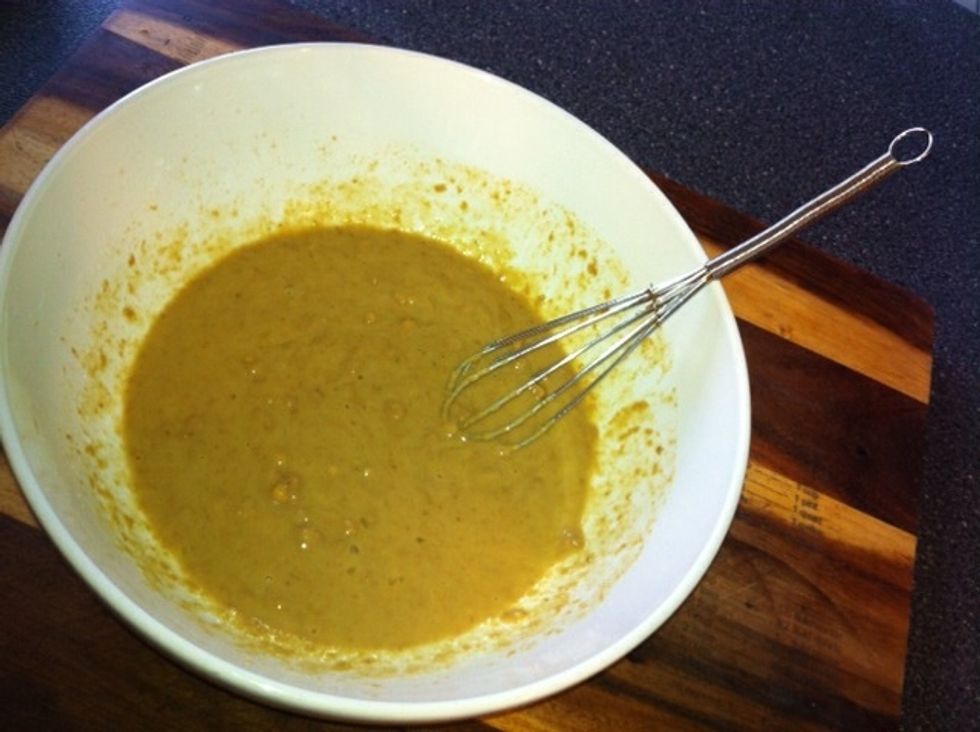 I used crunchy pb so mine is a little lumpy but this is pretty much what it looks like blended.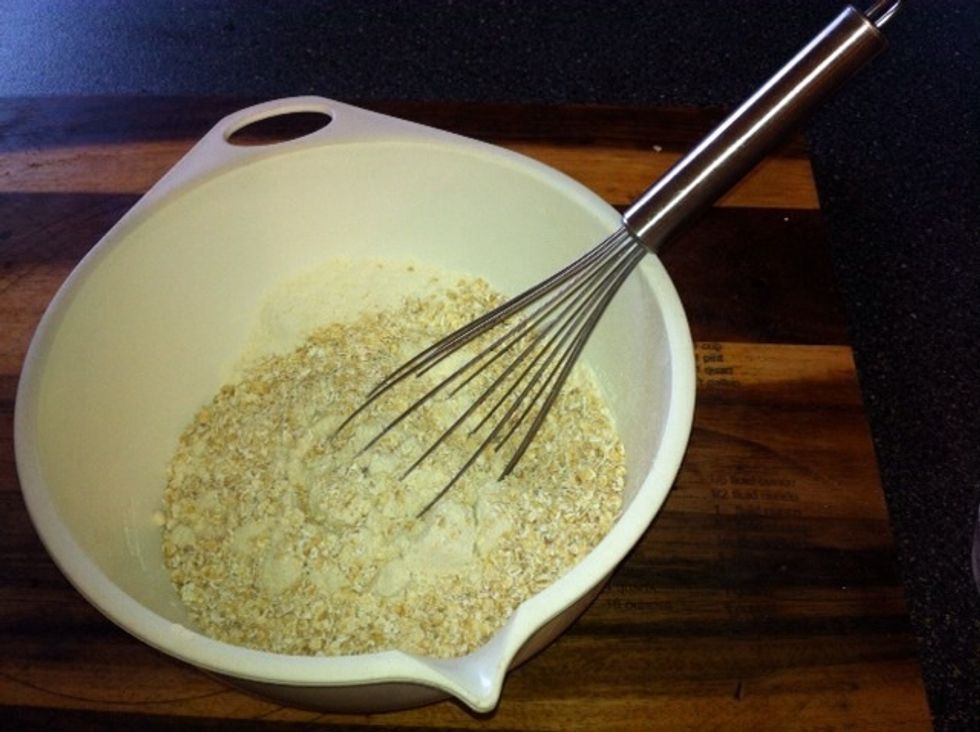 All dry ingredients need to get whisked together.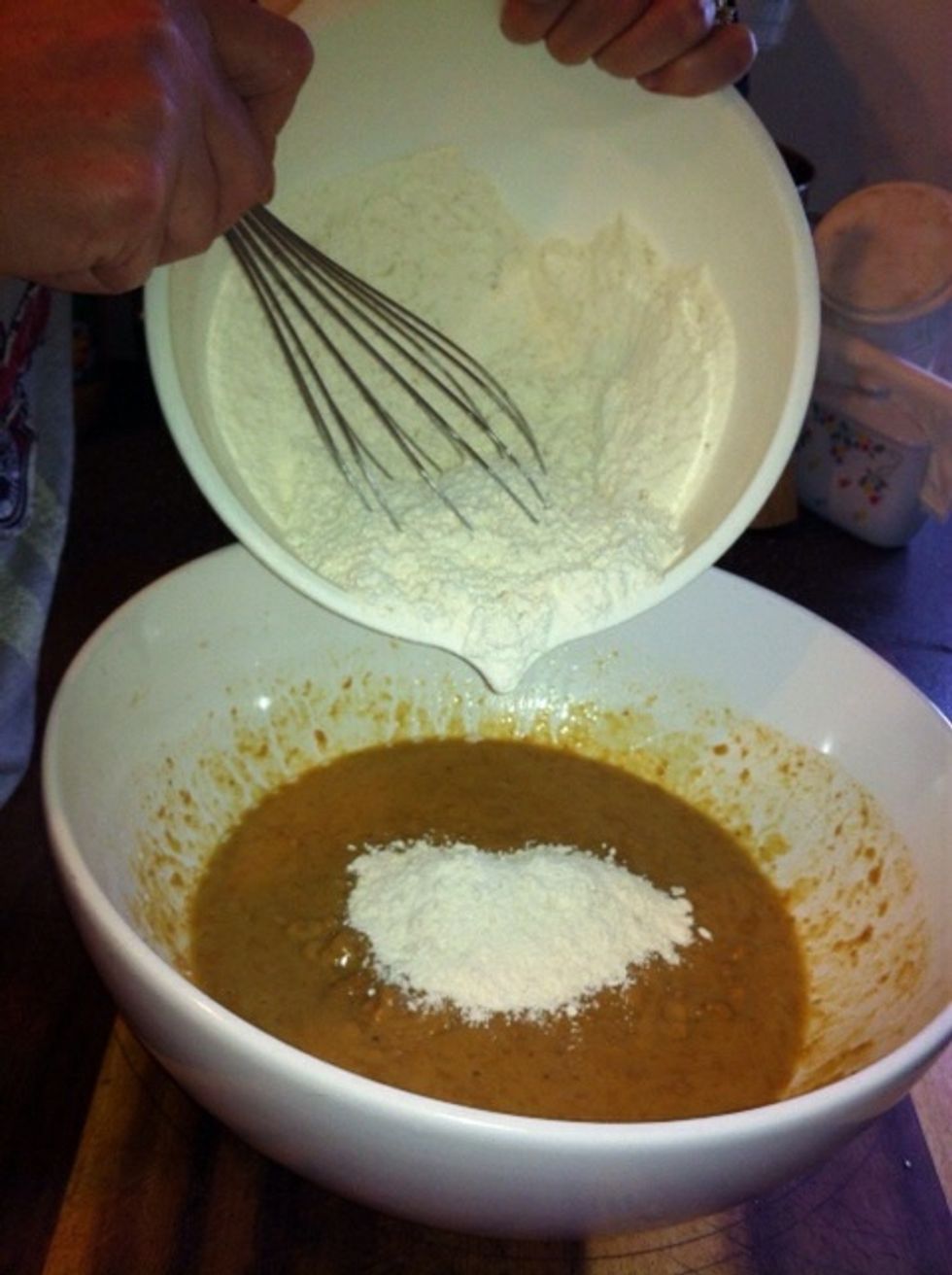 Add the dry to the wet and mix. Poor little whisk can't handle this step so I switched to a spoon.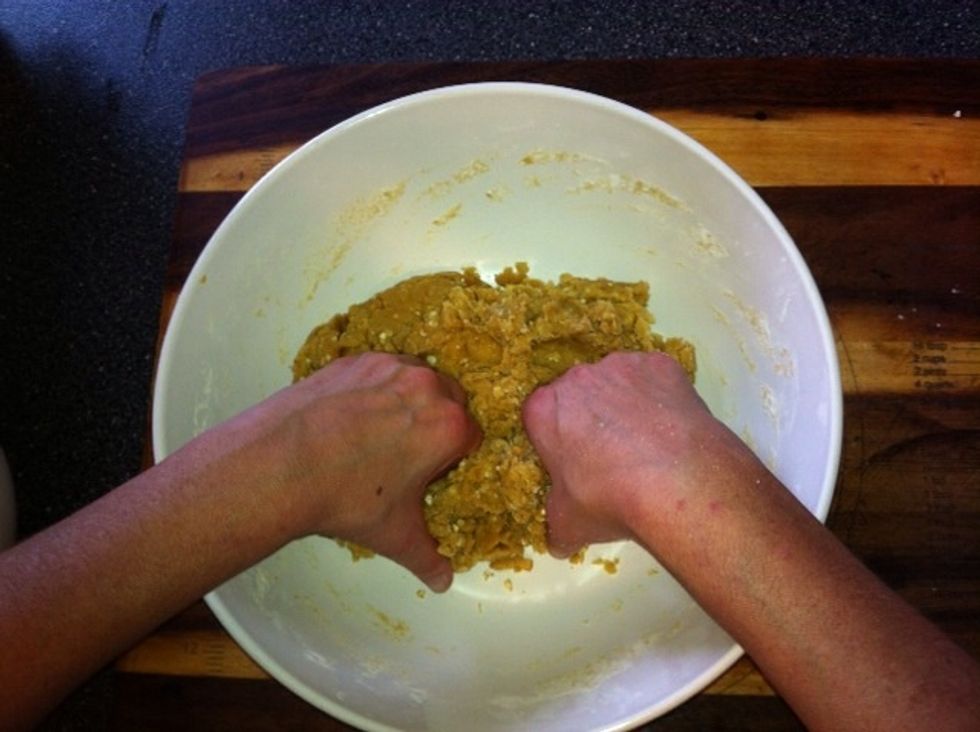 Then I got annoyed with the spoon so I dove in with both hands to get it all mixed.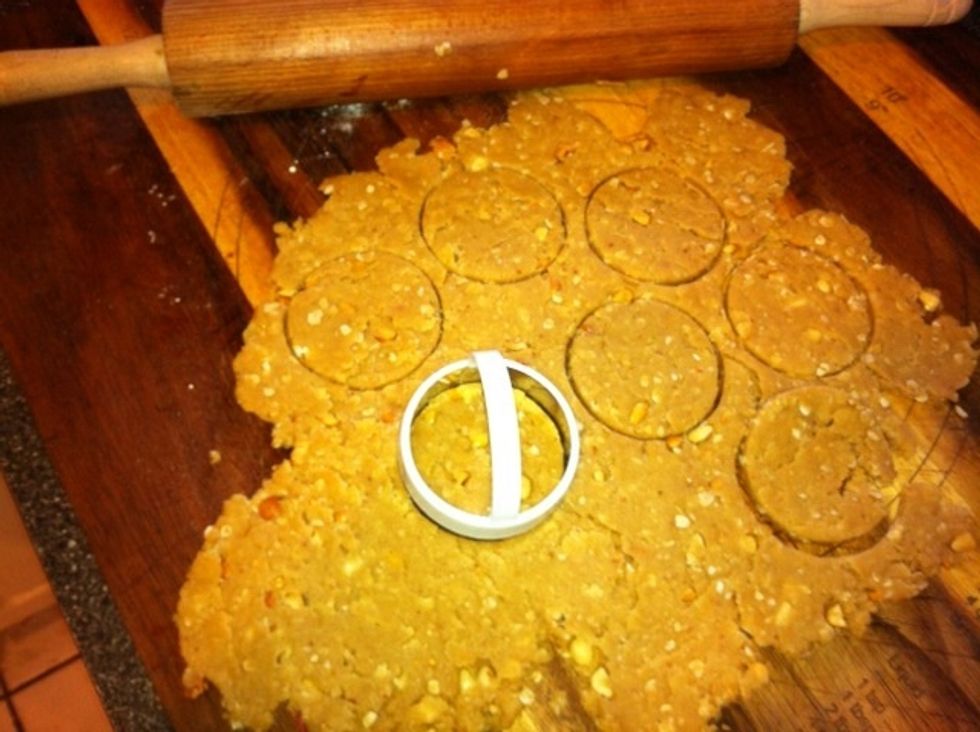 Roll out dough and whip out your cookie cutter! This part is fun, but if you used crunchy like me, keep an eye out for stray nuts. They don't like to stay with the dough very much.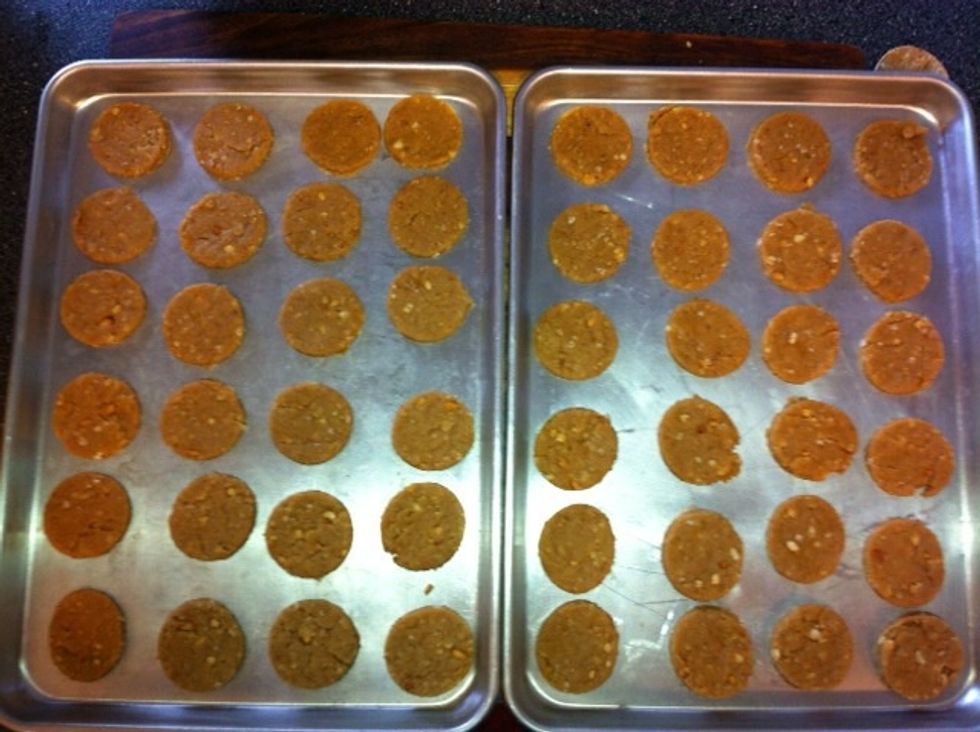 Looks like this batch will yield 48 treats for us. Your yield will depend on the size and shape of your chosen cutter.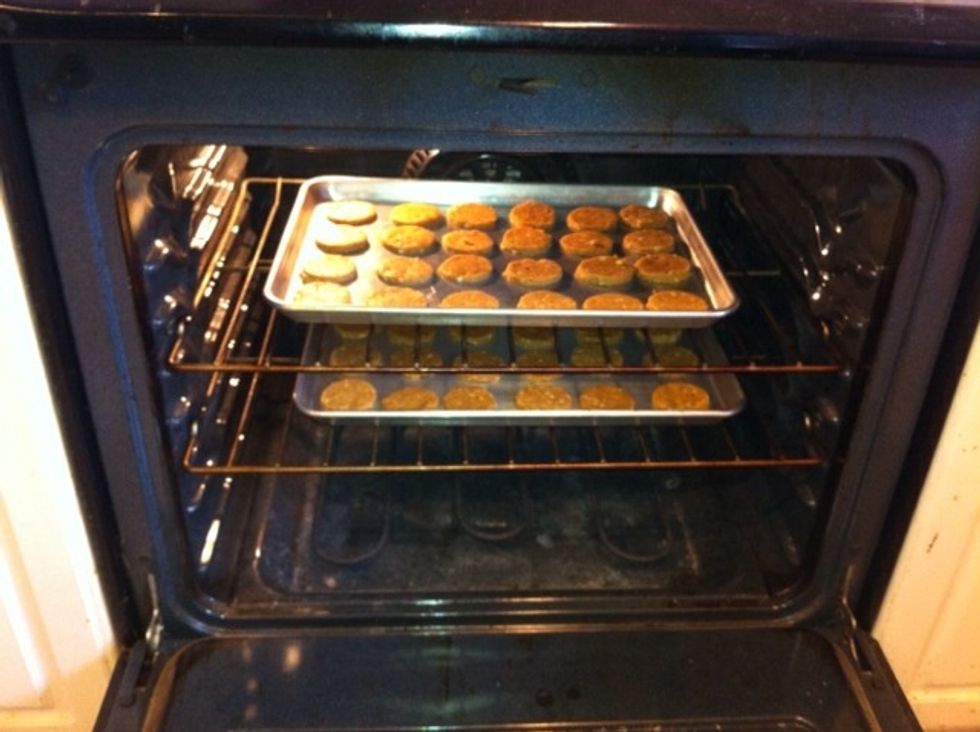 Into the oven for twenty minutes. When 20 minutes are up, turn the oven off but leave the treats in there. This is the step that makes the treats crunchy so whatever you do, don't skip it!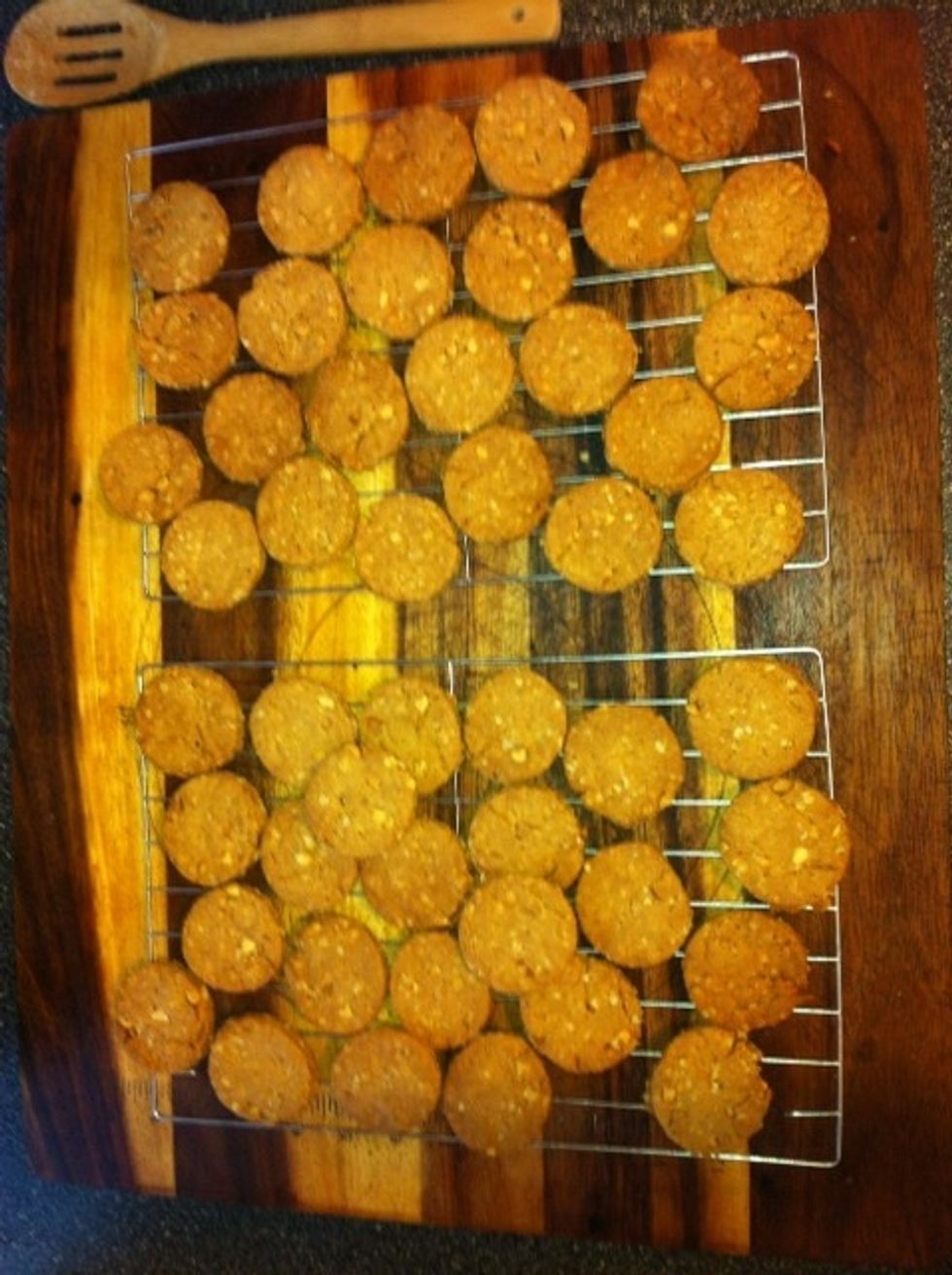 Take treats out of oven after 45minutes and allow to cool completely on racks.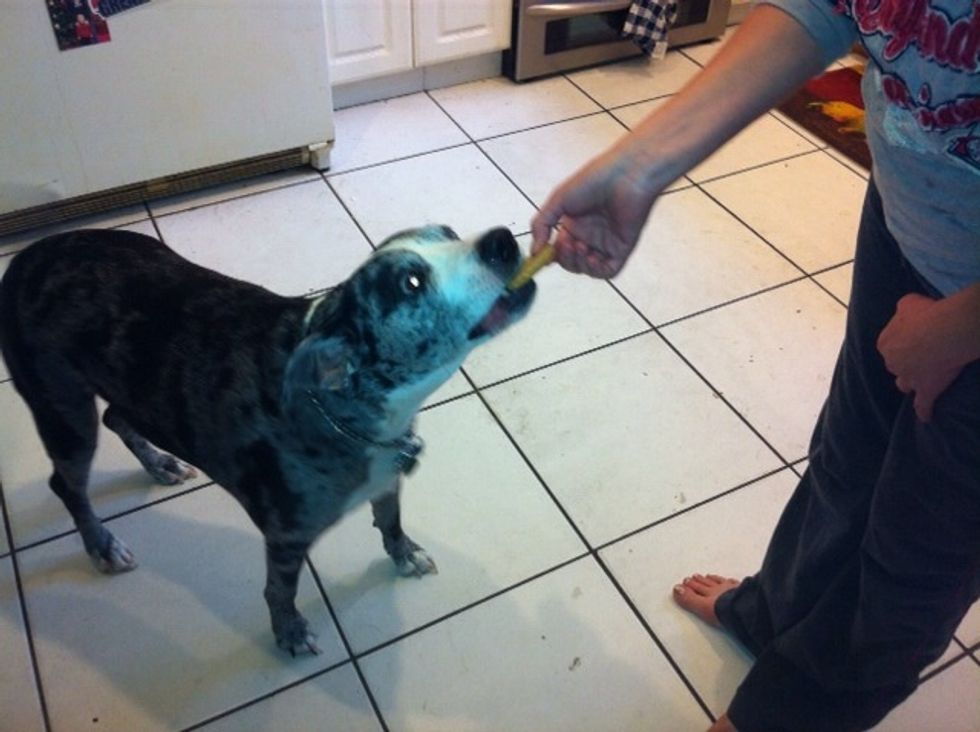 Feed your doggie! Cookie here just loves her treats! Remember to store in an airtight container!
1/2 cup water
1/2 cup vegetable oil
2 eggs
2 tsp vanilla extract
1 cup peanut butter ( creamy or crunchy)
2 cups flour
1/2 cup corn meal
1/2 cup oats