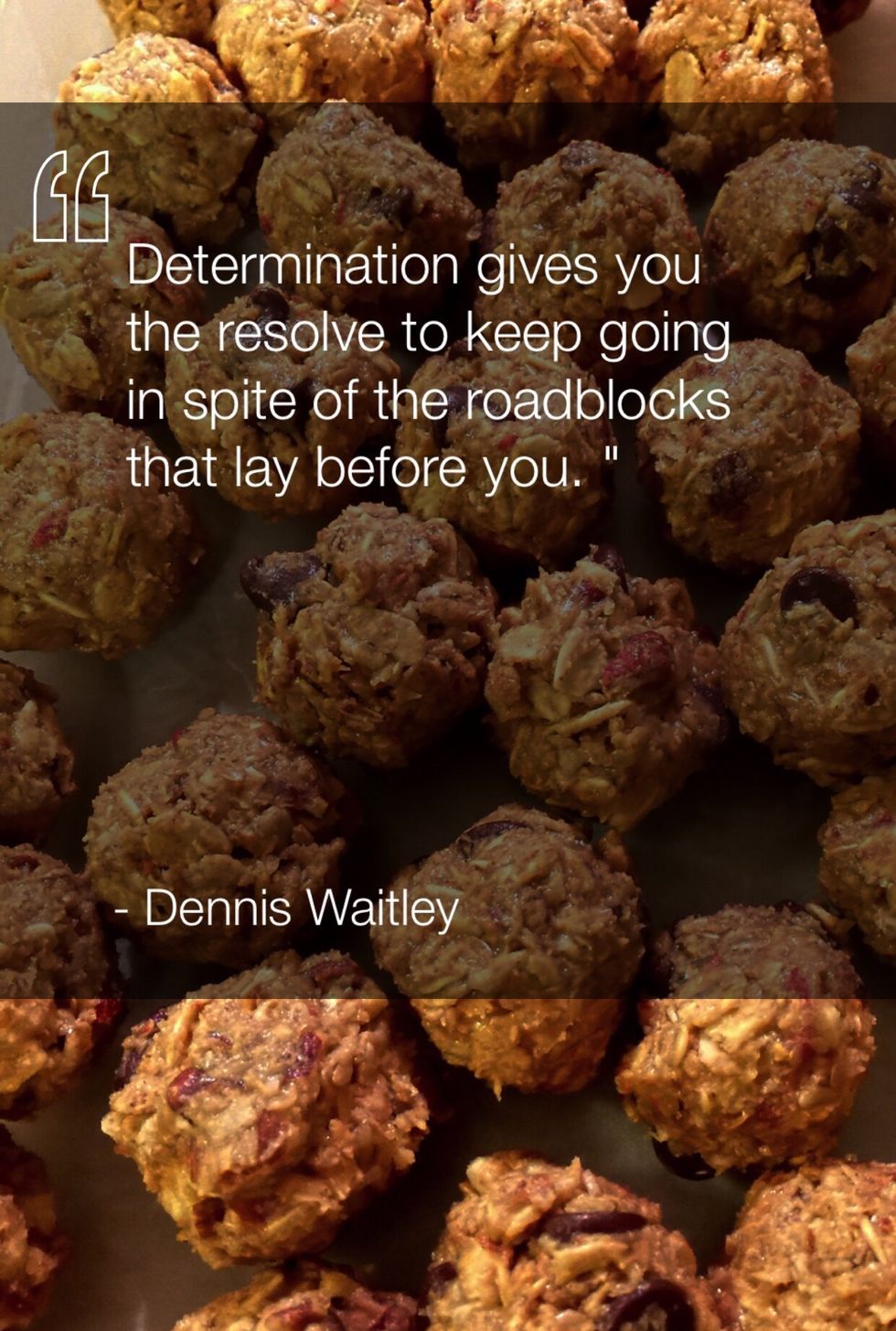 Awesome snack!
The basic ingredients are nut butter, oats and honey. The other items are flavor additions that can be a variety of your preferences. You can make the basic blend, divide and add different flavors.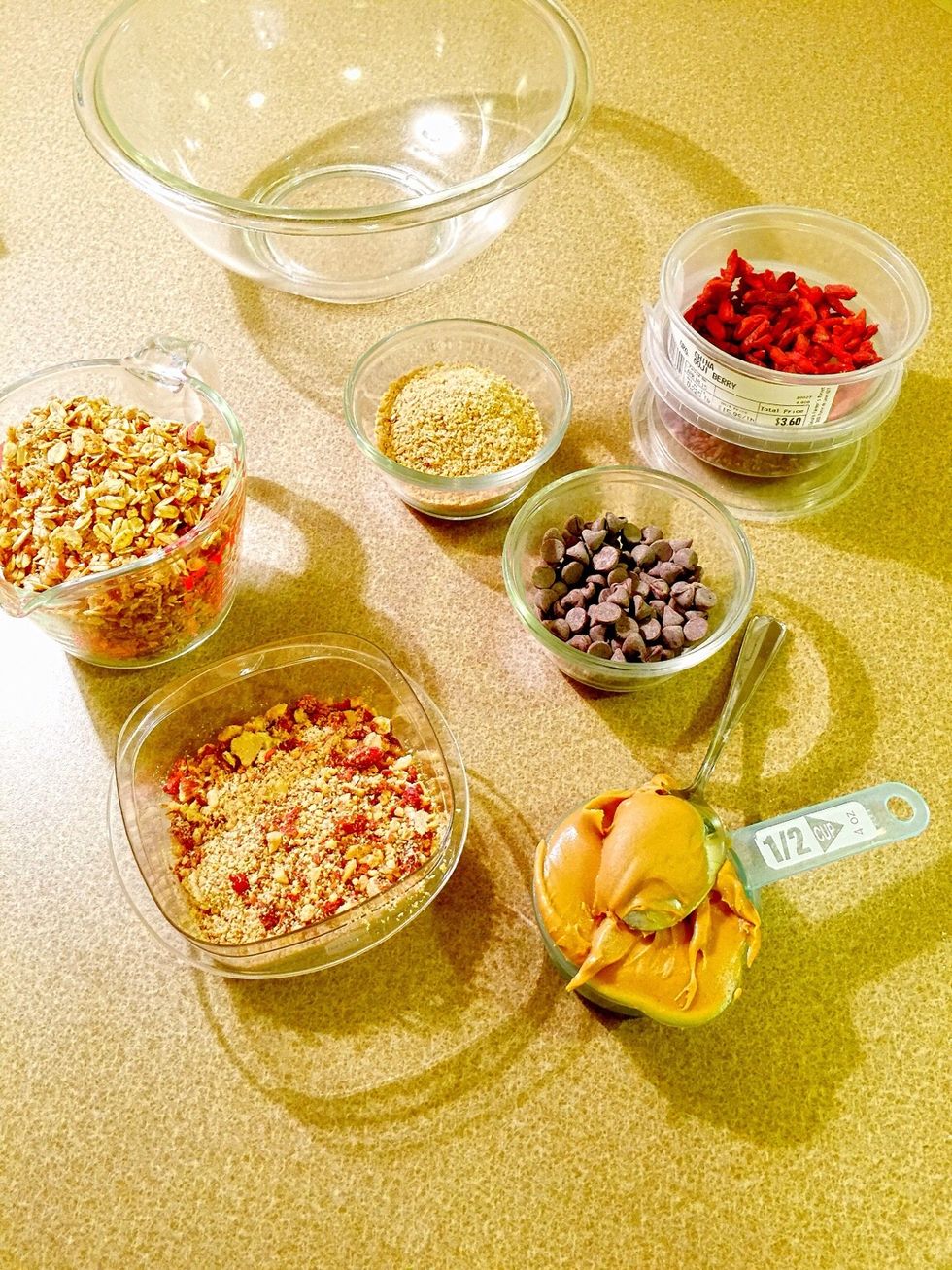 Gather ingredients and about 20 minutes. These are easy and kid friendly too. They can be personalized for flavor.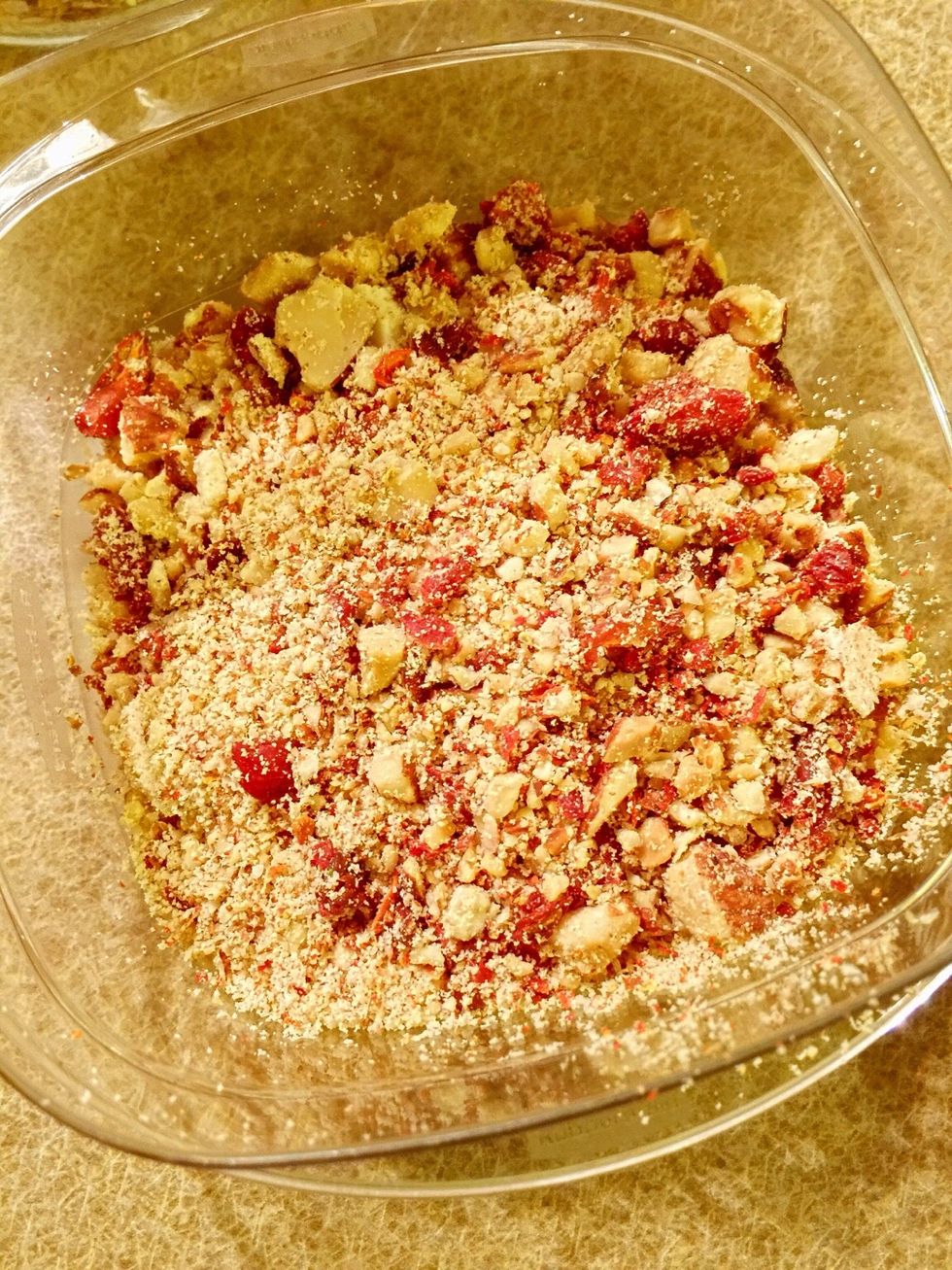 This is a combination of almonds and goji berries. They were added to the food processor for a bit of breakdown.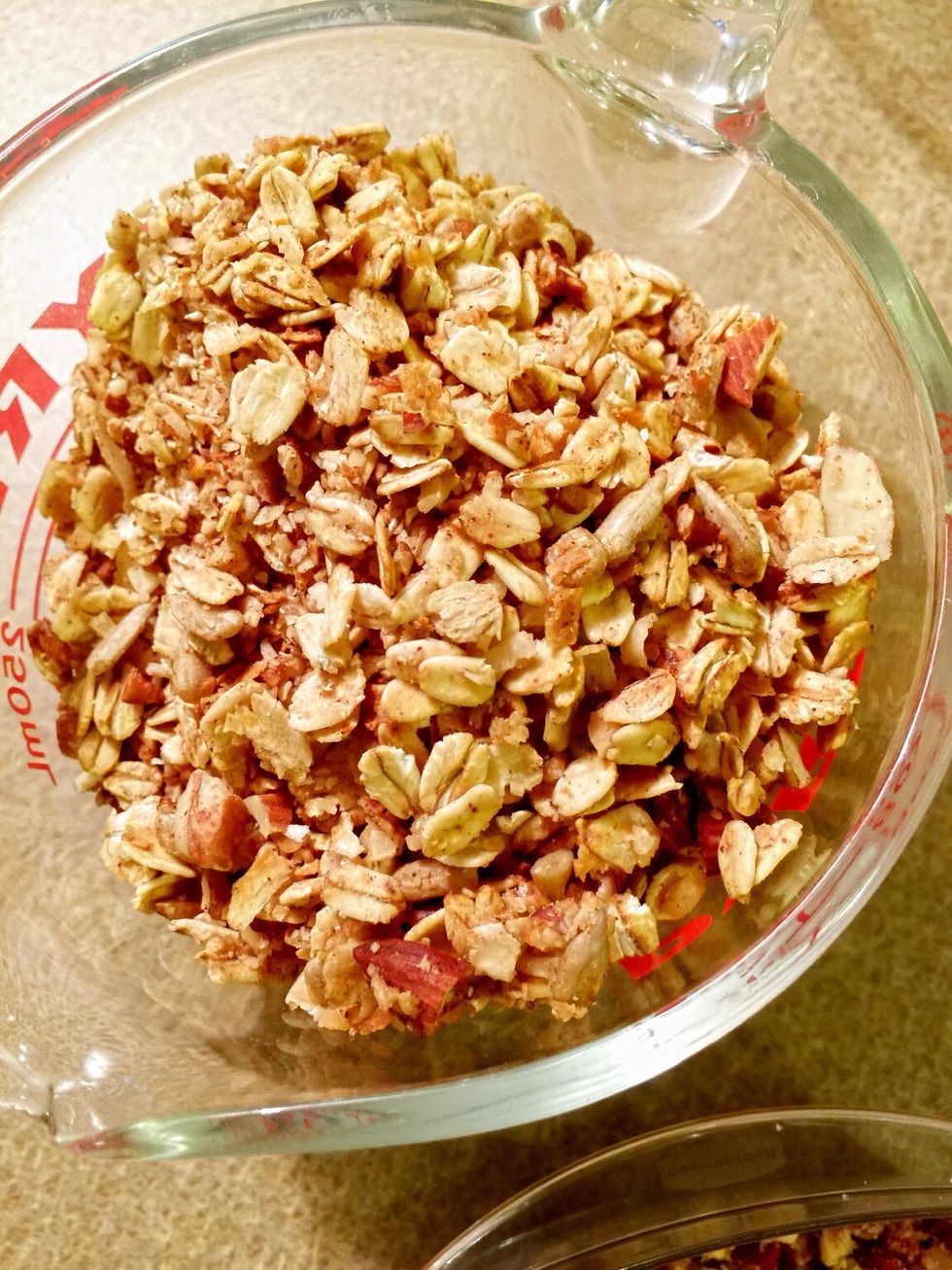 Homemade granola. You can use old fashioned rolled oats as well.
Heaping 1/2 cup of peanut butter. Check out PB2! No separation and easy to make the amount you need with just a bit of water.
Chocolate chips. Feel free to use any 'chip' flavor you like.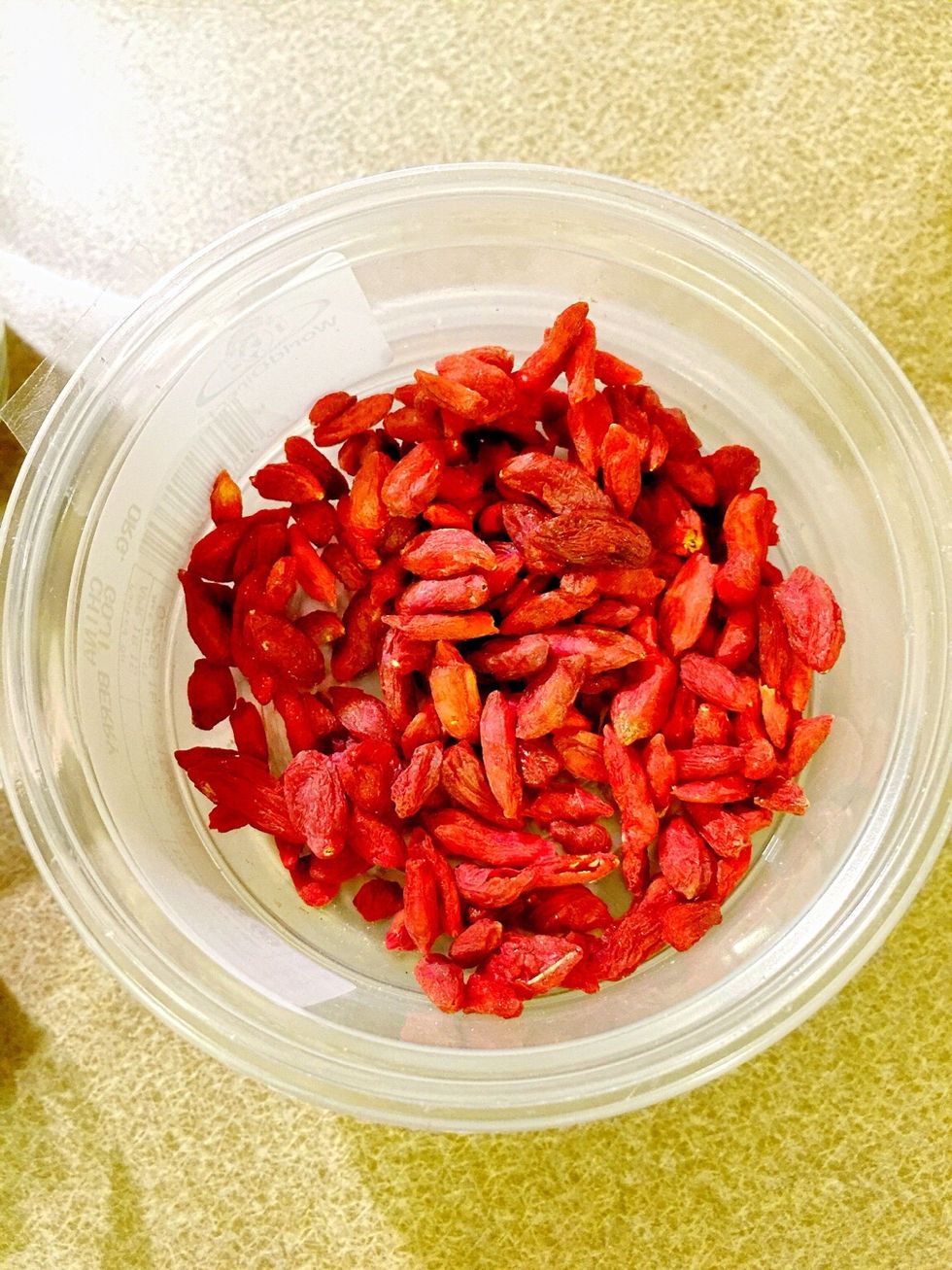 Goji or wolf berries. Great way to kick up the nutritional value.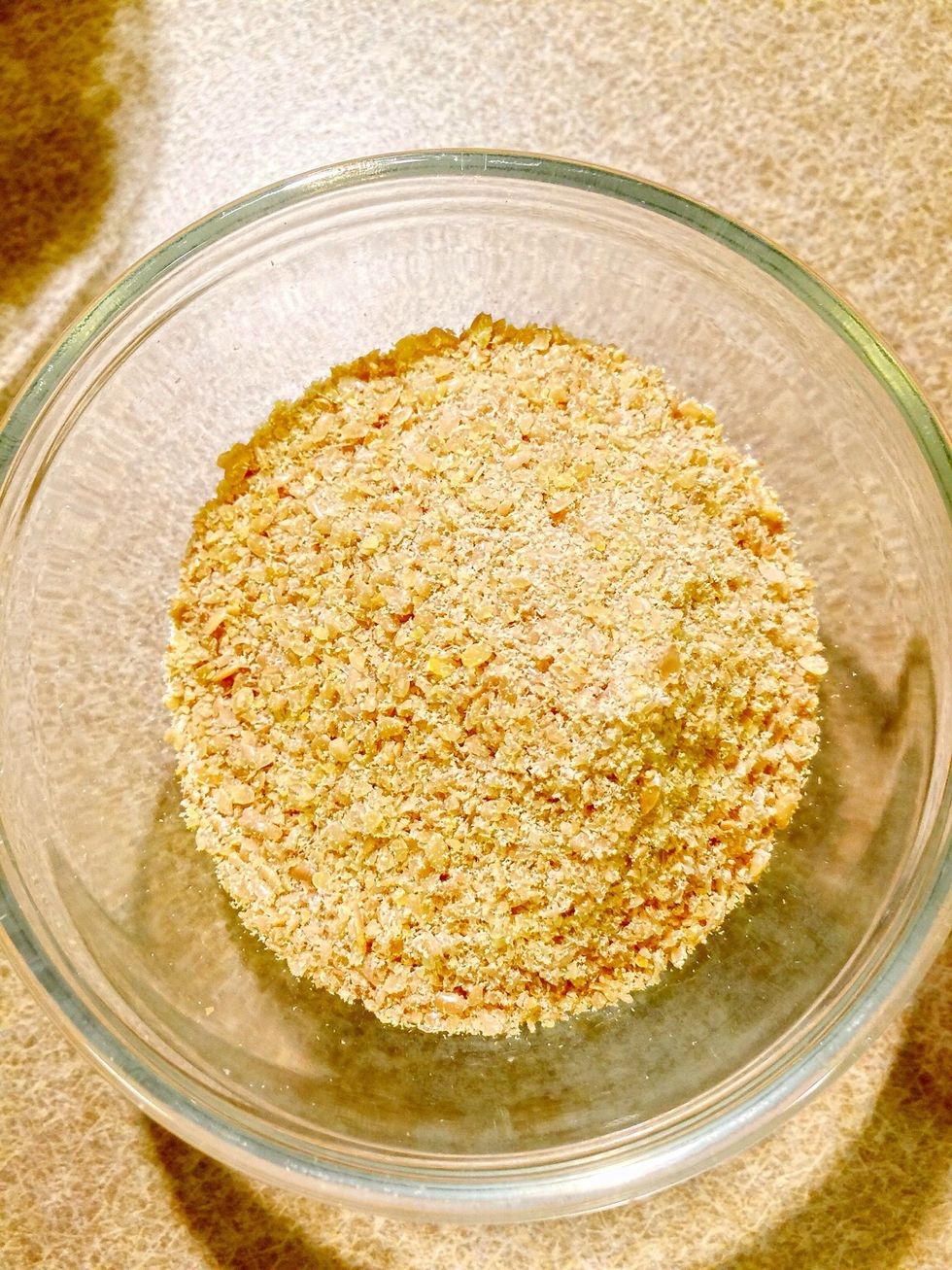 Ground flax seed. Used the food processor.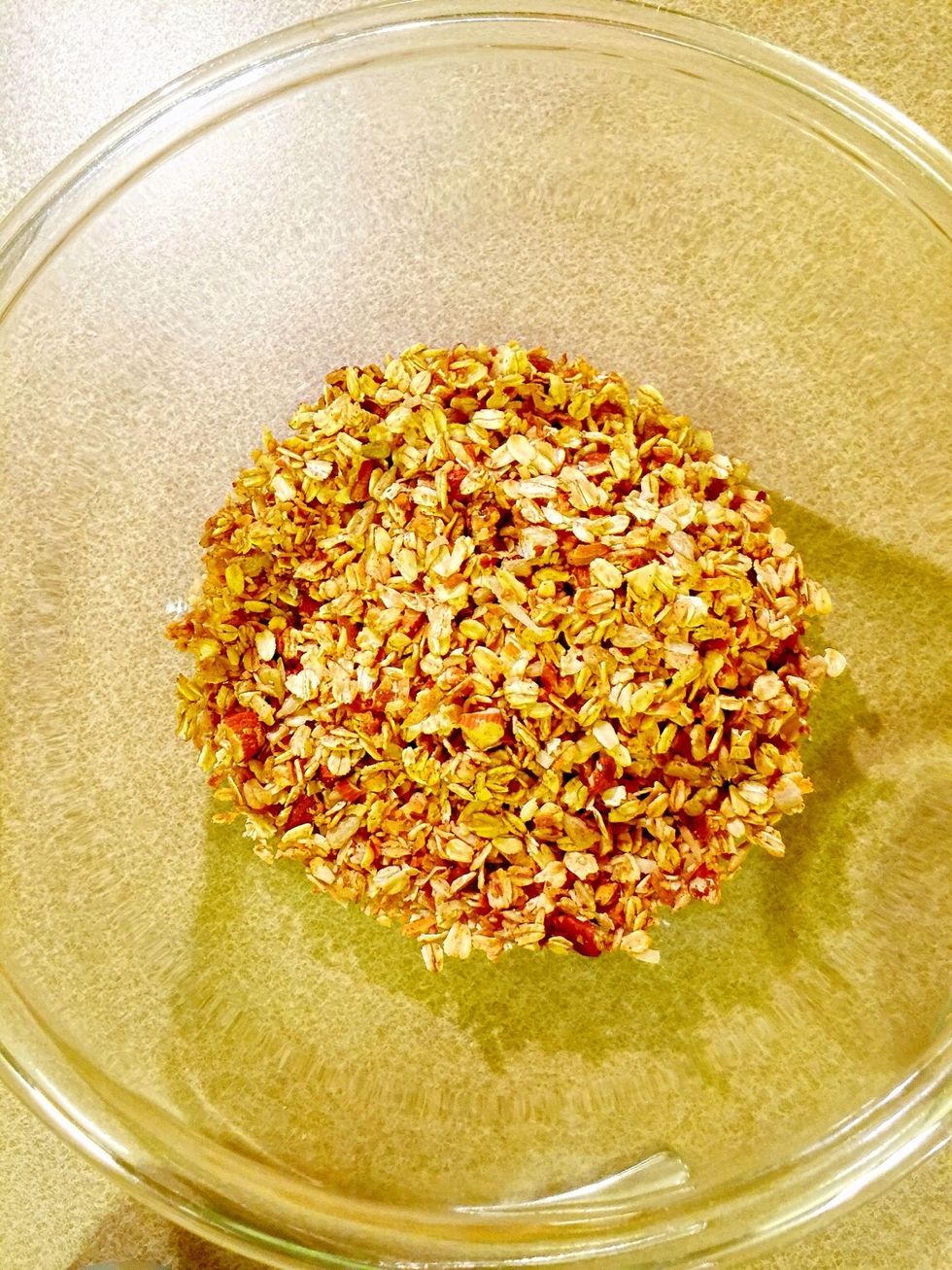 Add granola or oats to large bowl.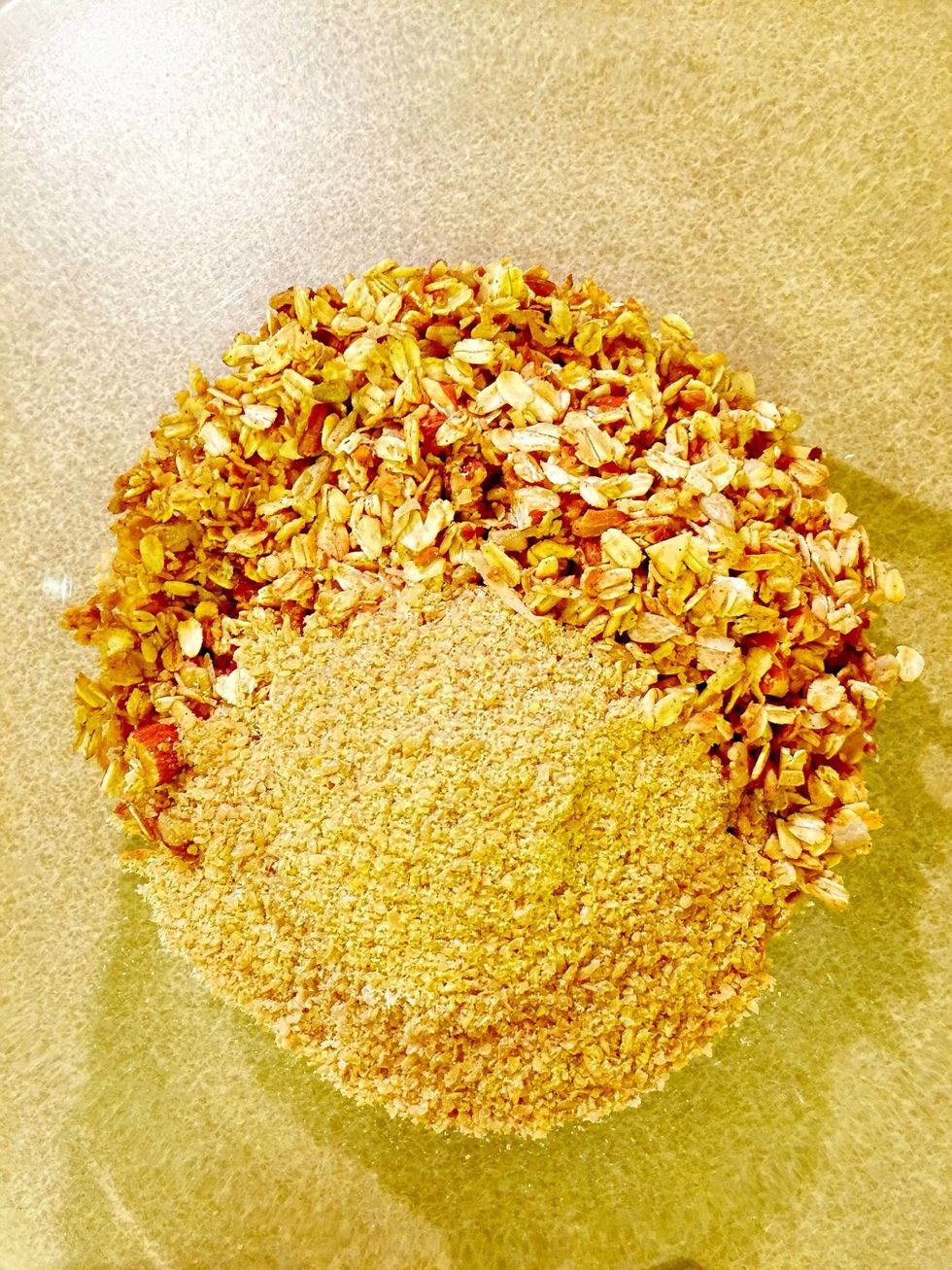 Add ground flaxseed.
Add almonds/goji berries or other nut combo. Remember to use the food processor to chop it up a bit.
Add chocolate chips, nuts, seeds, and/or dried fruit.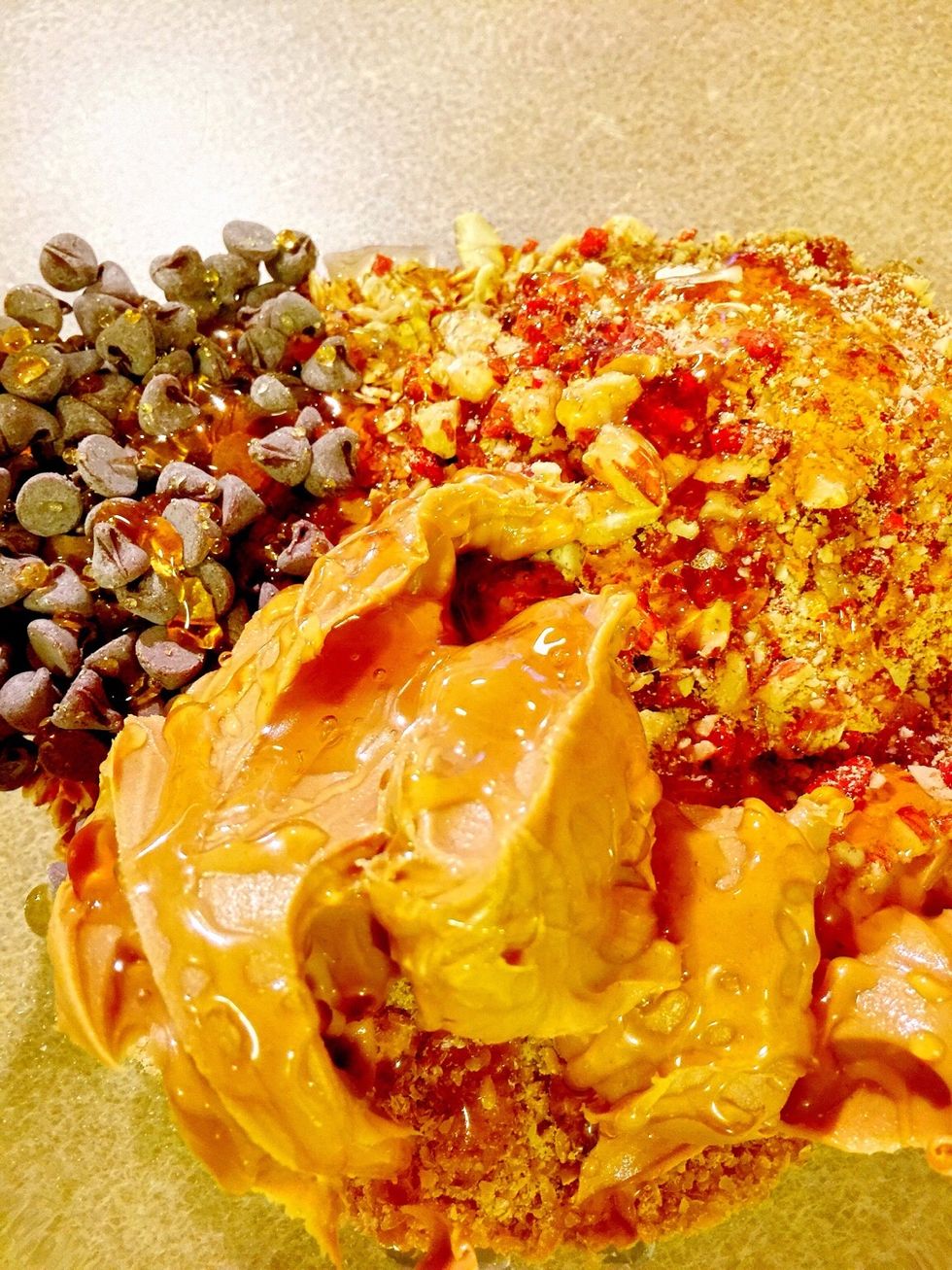 Add honey and nut butter.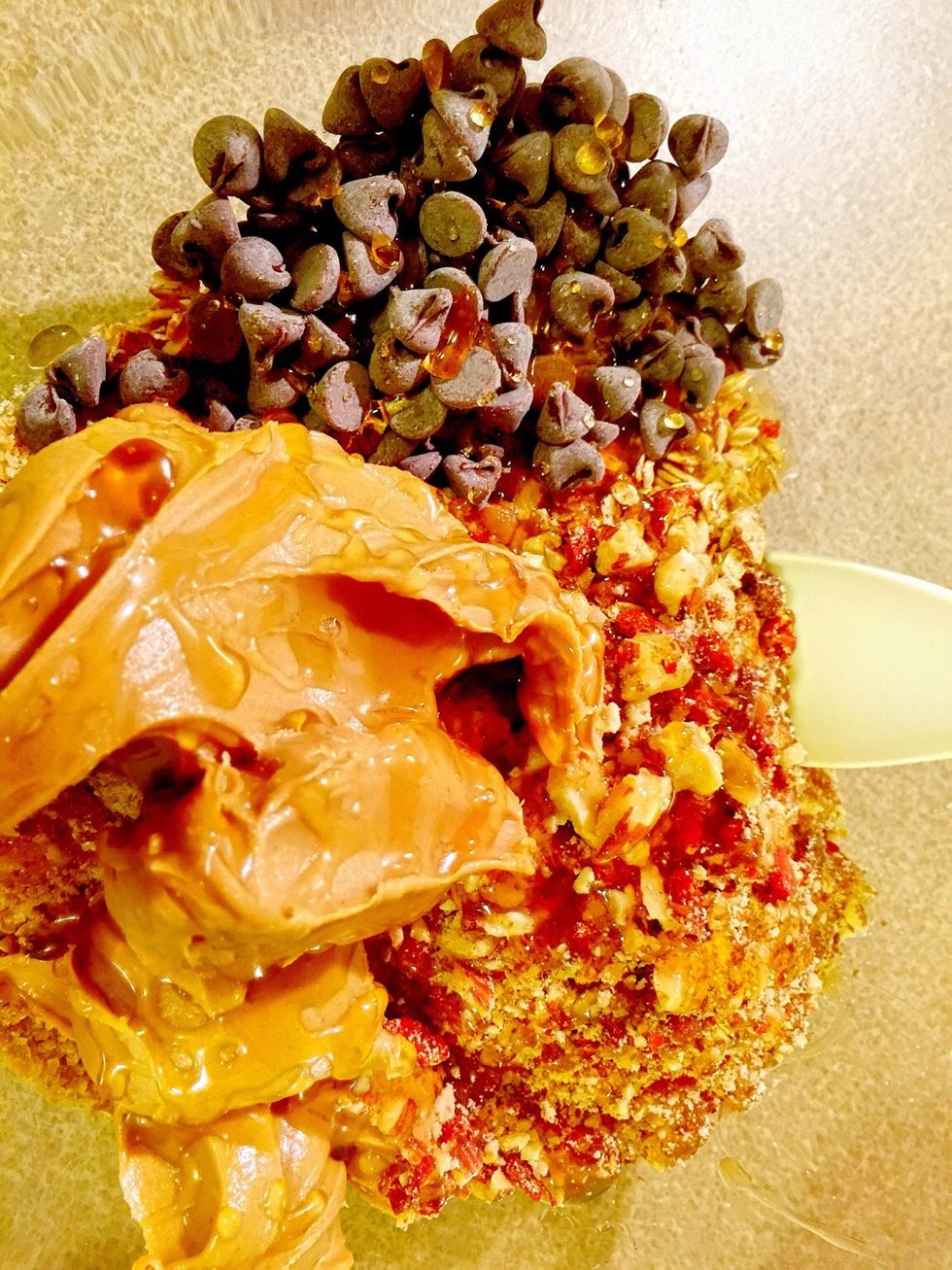 Stir and stir.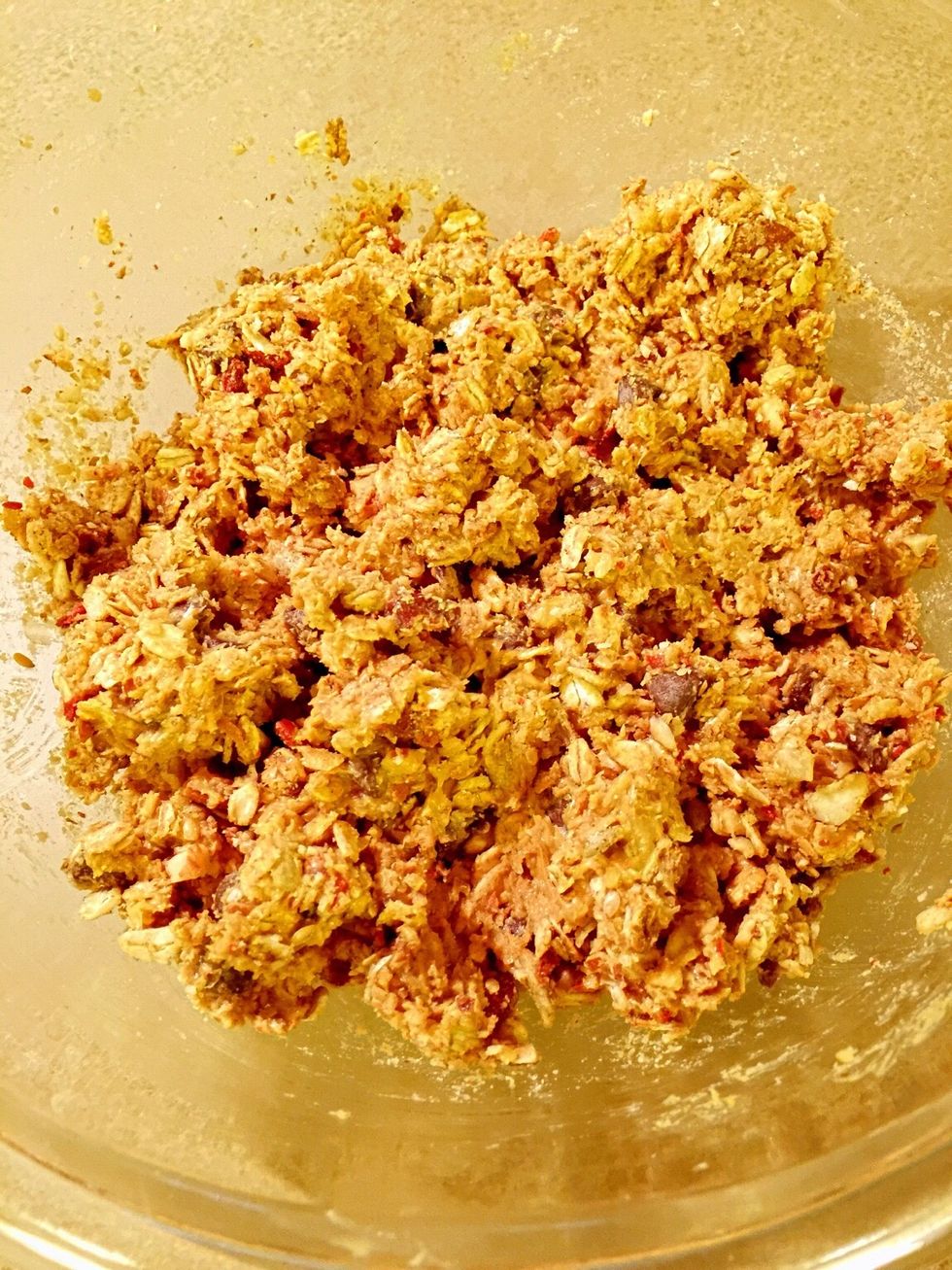 Put the mix in the refrigerator for 15-20 minutes. This will help it stick better. Roll this into balls and store in the refrigerator if you like. Small, bite size are easy snacks.
Pair them with homemade ice cream, or fruit, eat them individually for snack or dessert...enjoy!
1.0c Old fashioned oats or granola
1/2c Peanut or other nut butter
1/2c Ground flax seed
1/2c Chocolate chips or cacao nibs
1/3c Honey
1/2c Toasted coconut flakes (optional)
1/3c Ground almonds (optional)
1/4c Ground goji berries (optional)