How to make peanut butter oreo truffles for the holidays!
Make Peanut Butter Oreo Truffles for the Holidays!
24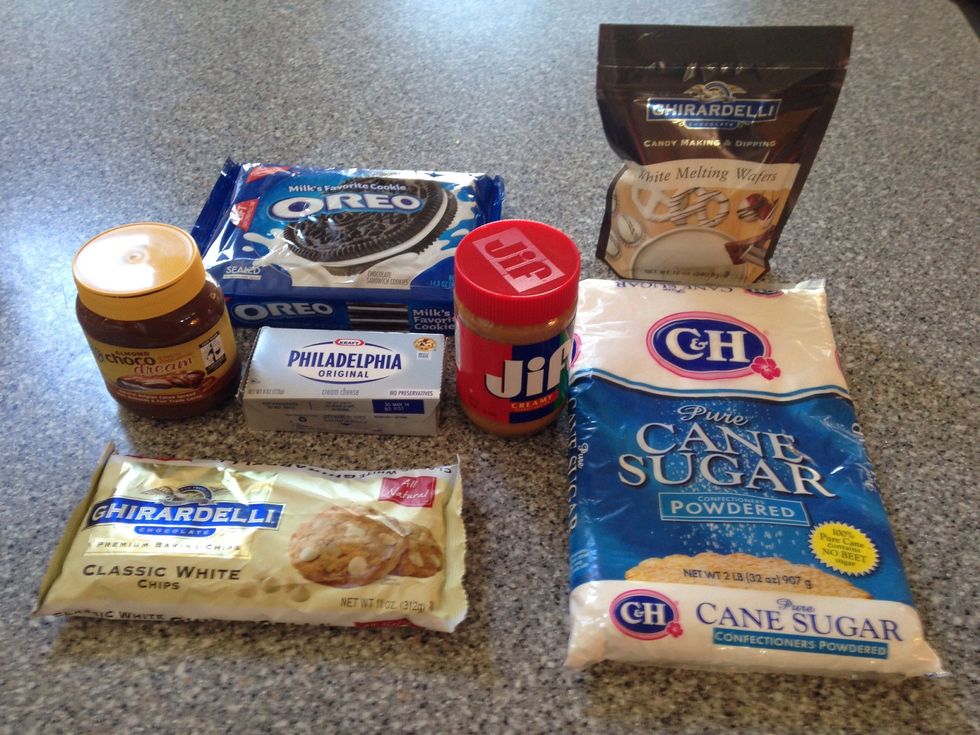 Your ingredients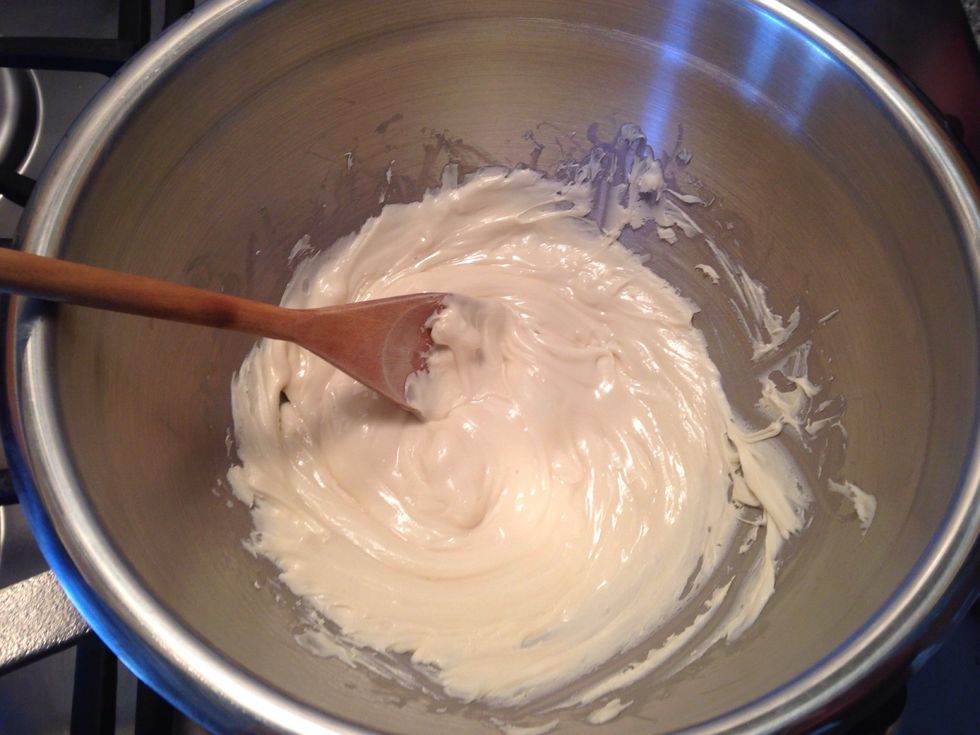 In a metal or glass bowl, melt white chocolate chips over simmering water.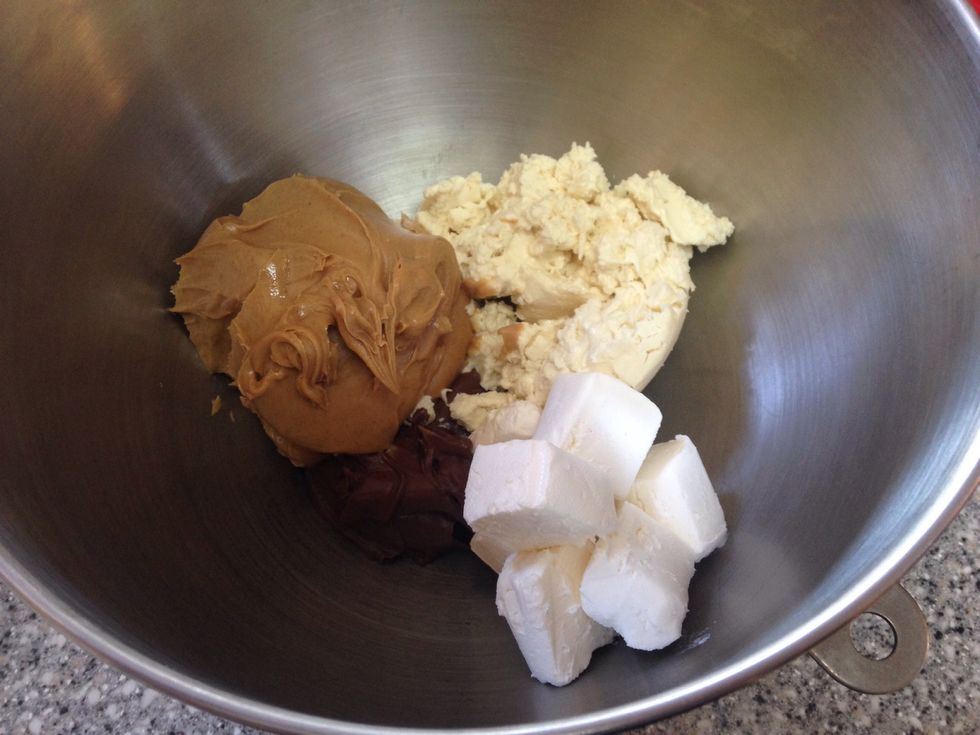 Put peanut butter, chocolate almond butter, room temperature cream cheese and melted white chocolate in a electric mixer bowl.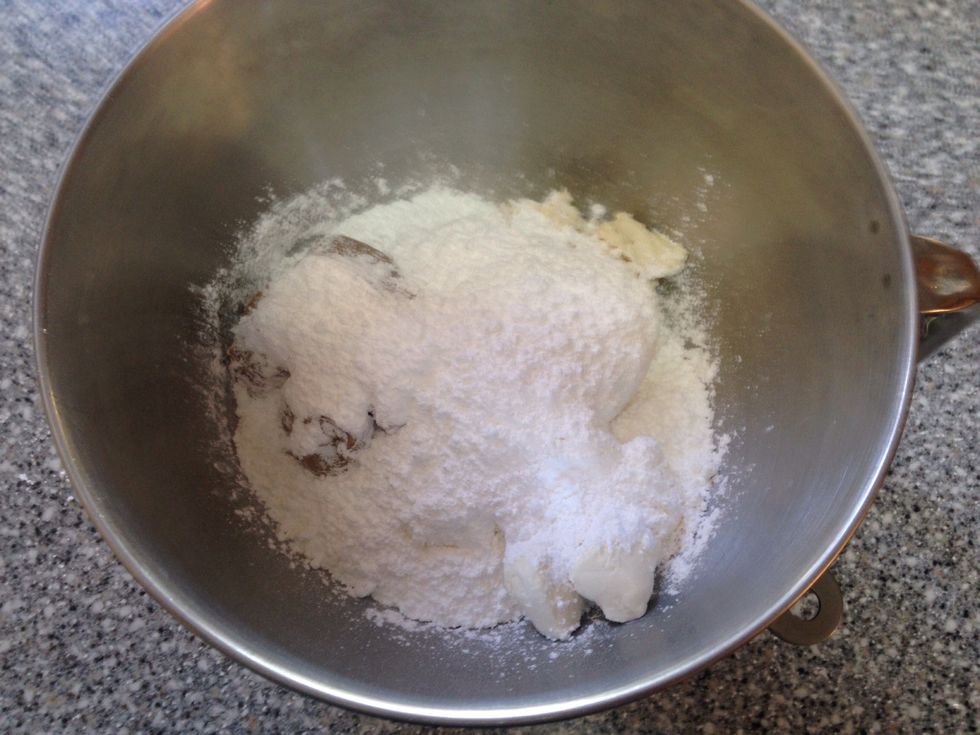 And powered sugar.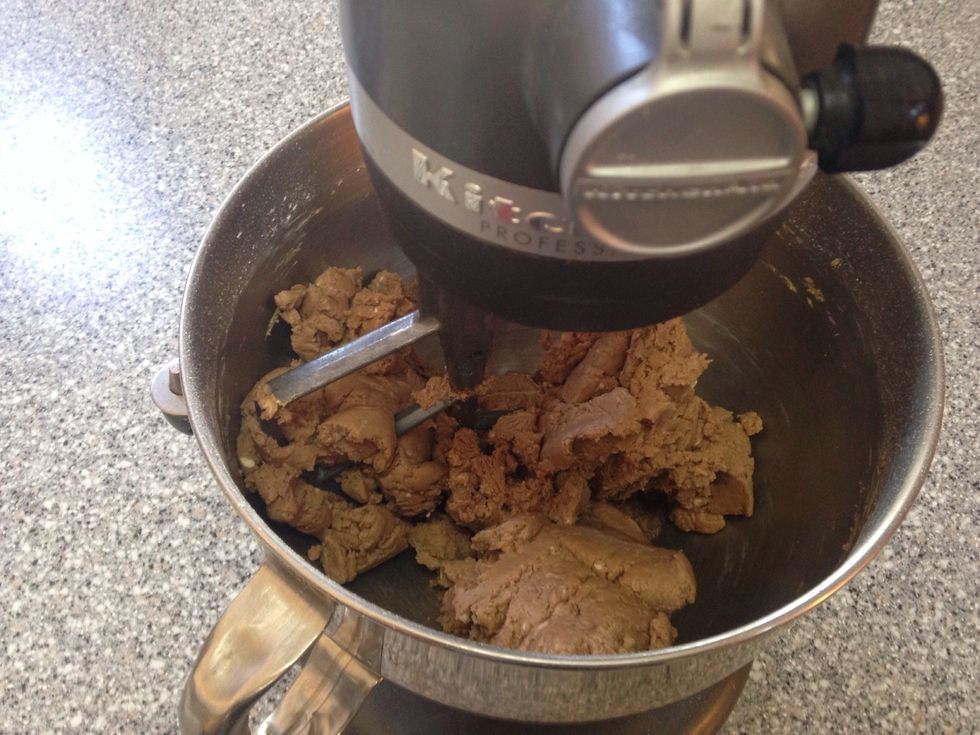 Mix until well combined.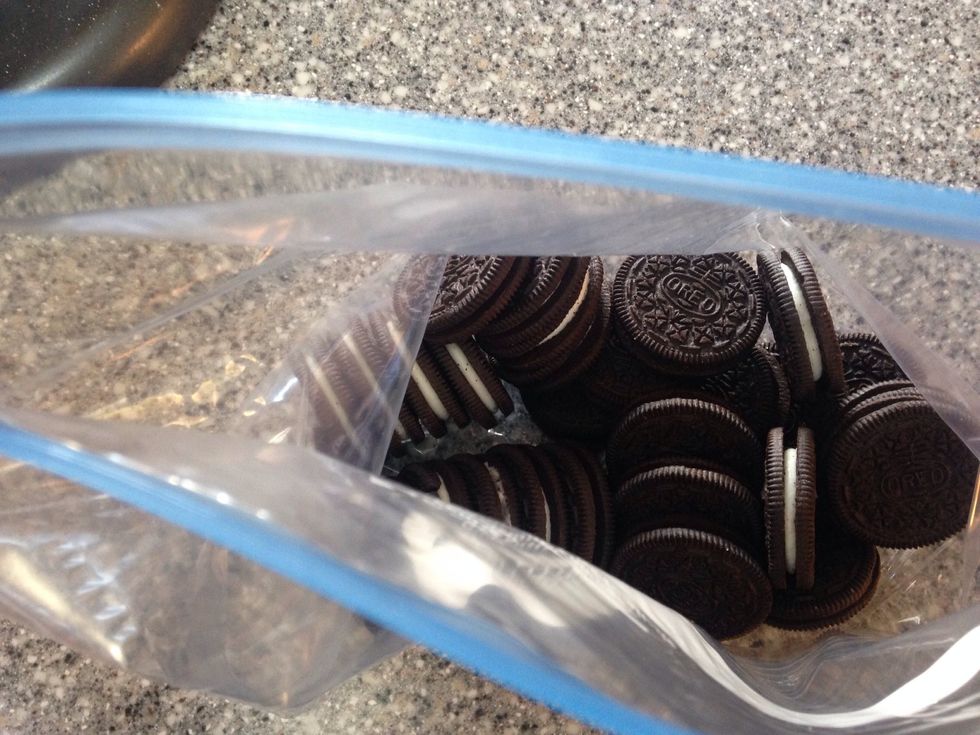 Take 28 Oreo cookies and put in a large freezer bag.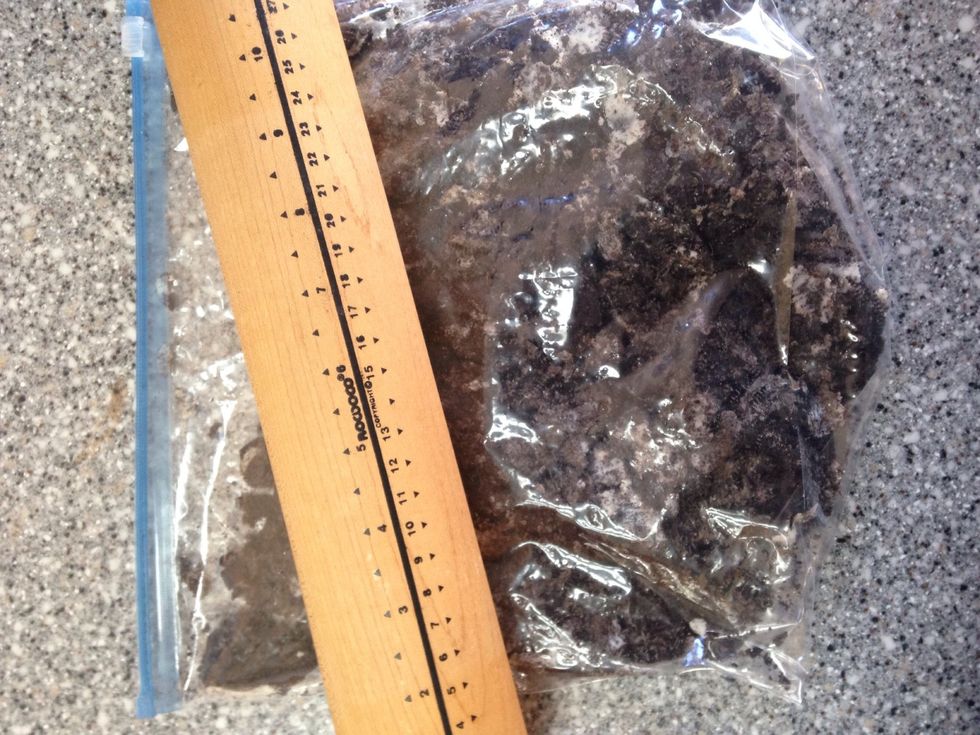 Break up cookies with a rolling pin or frying pan till in coarse pieces.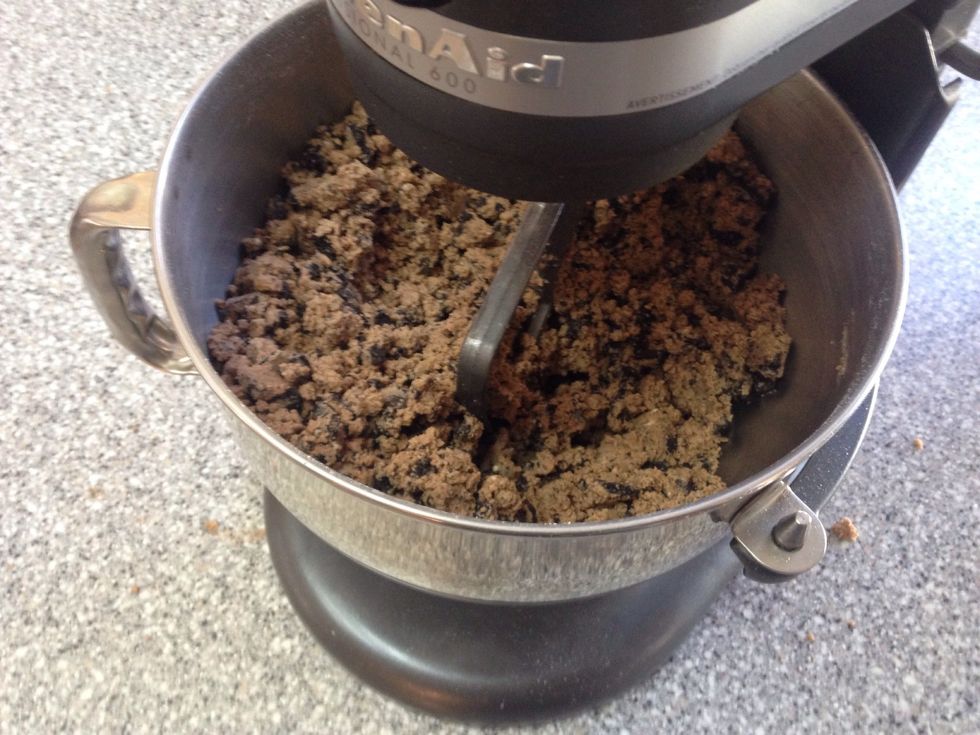 Stir into peanut butter mixture.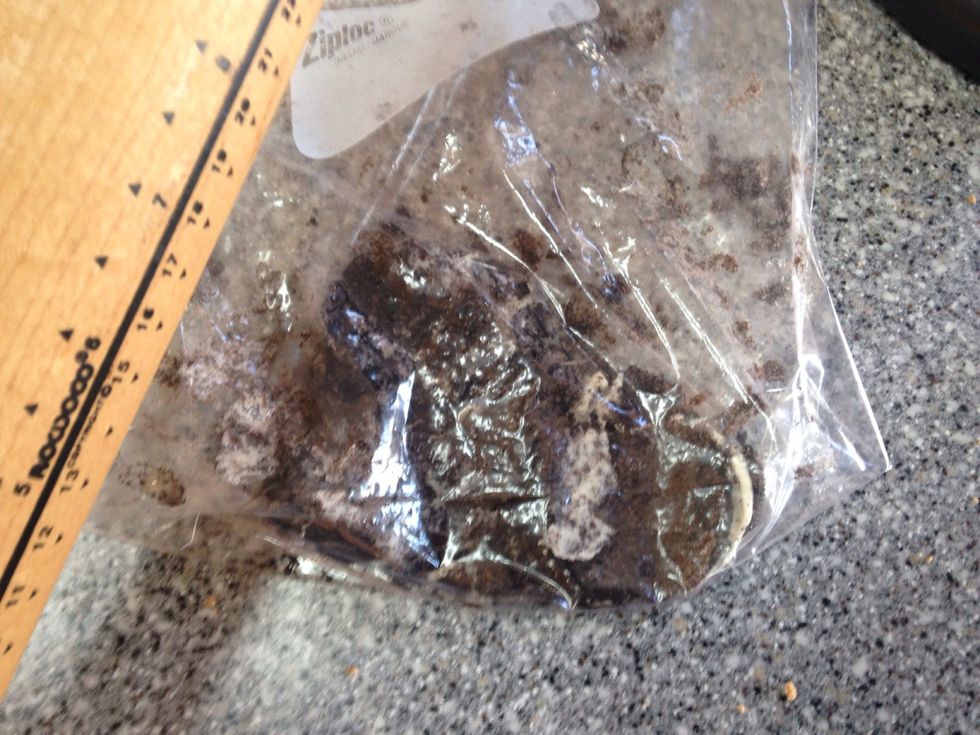 Break up remaining Oreos for topping.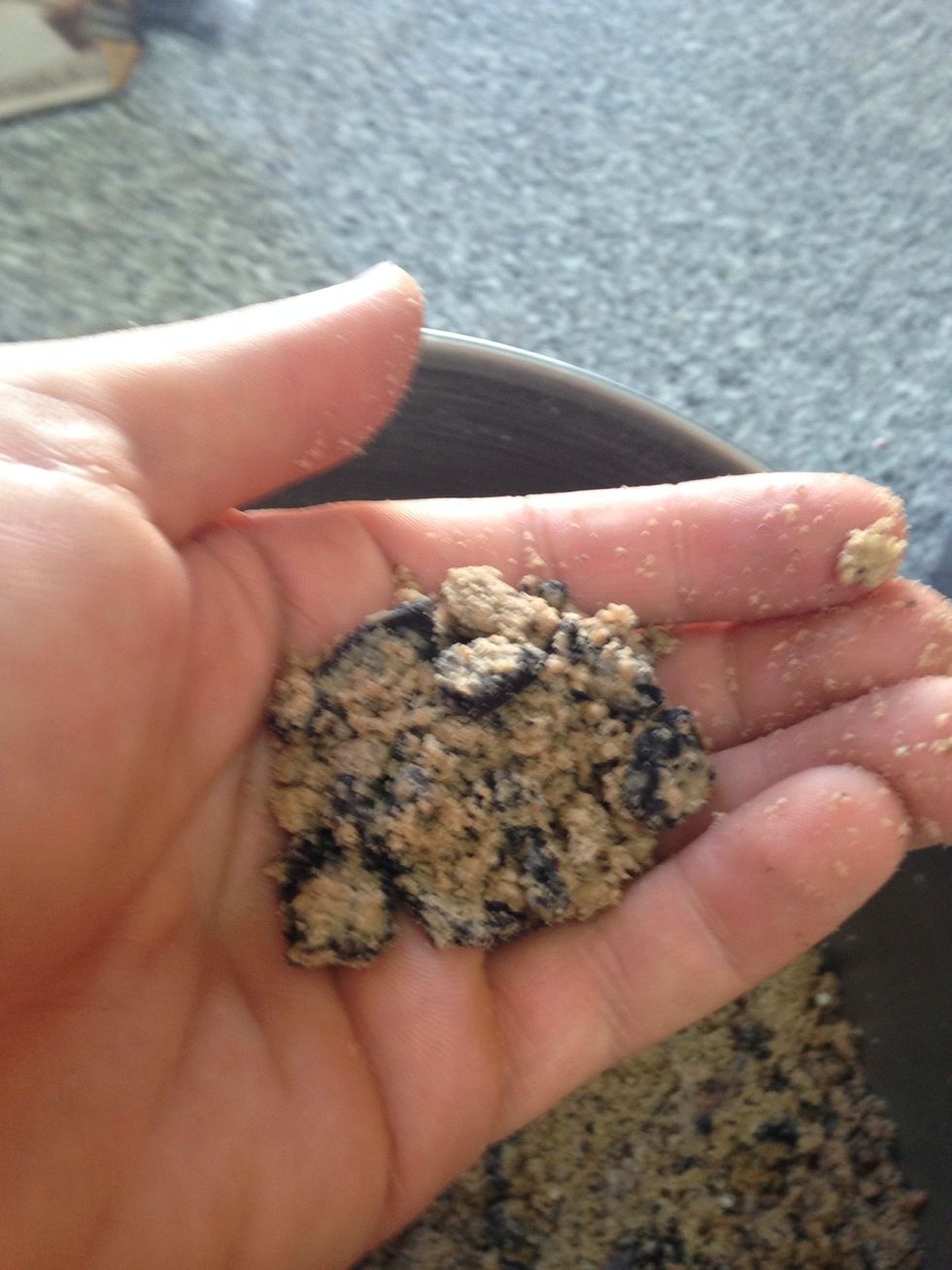 Mixture will be crumbly. Use your hands to form mixture into.....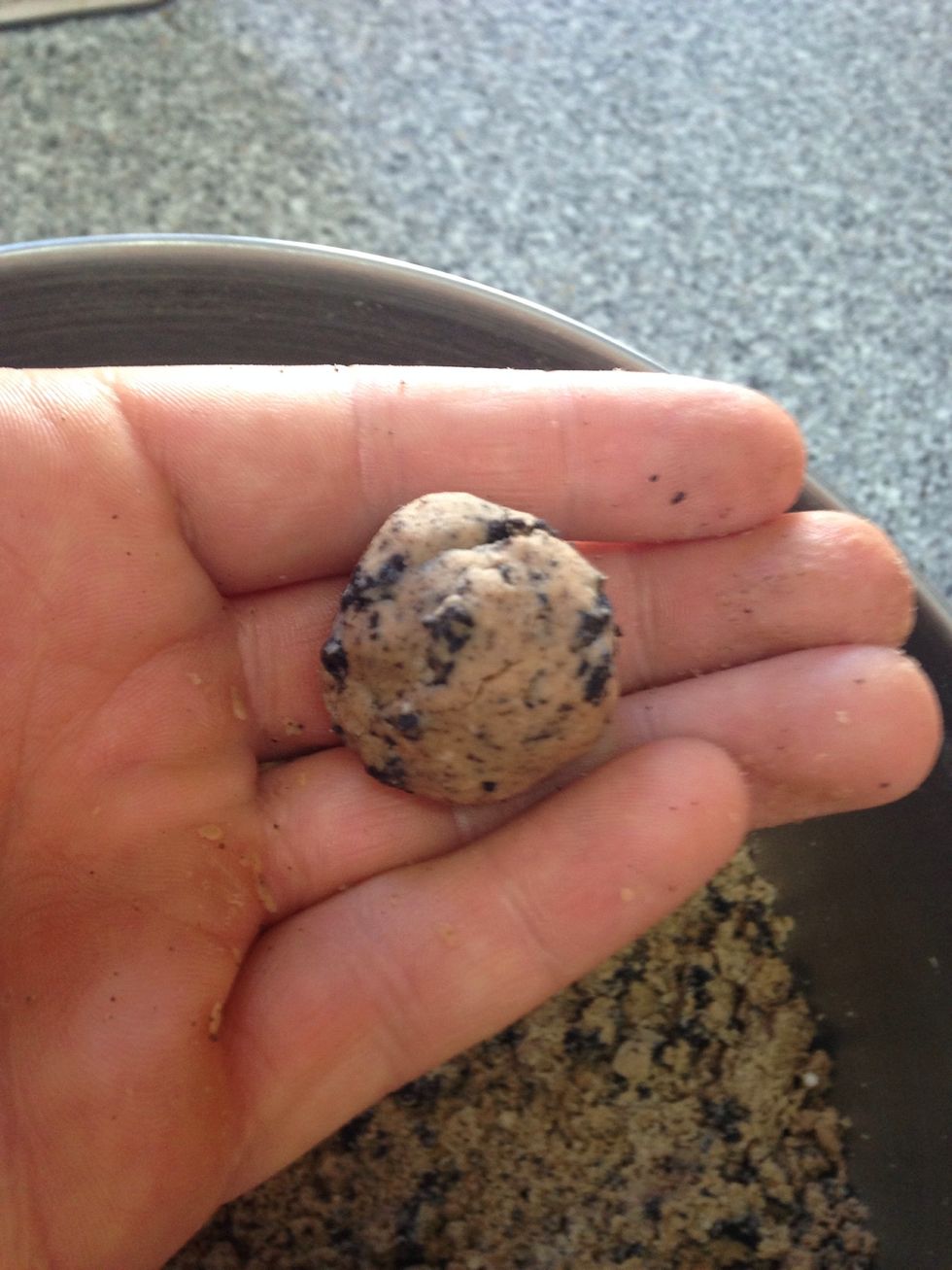 1/2 inch to 1 inch balls.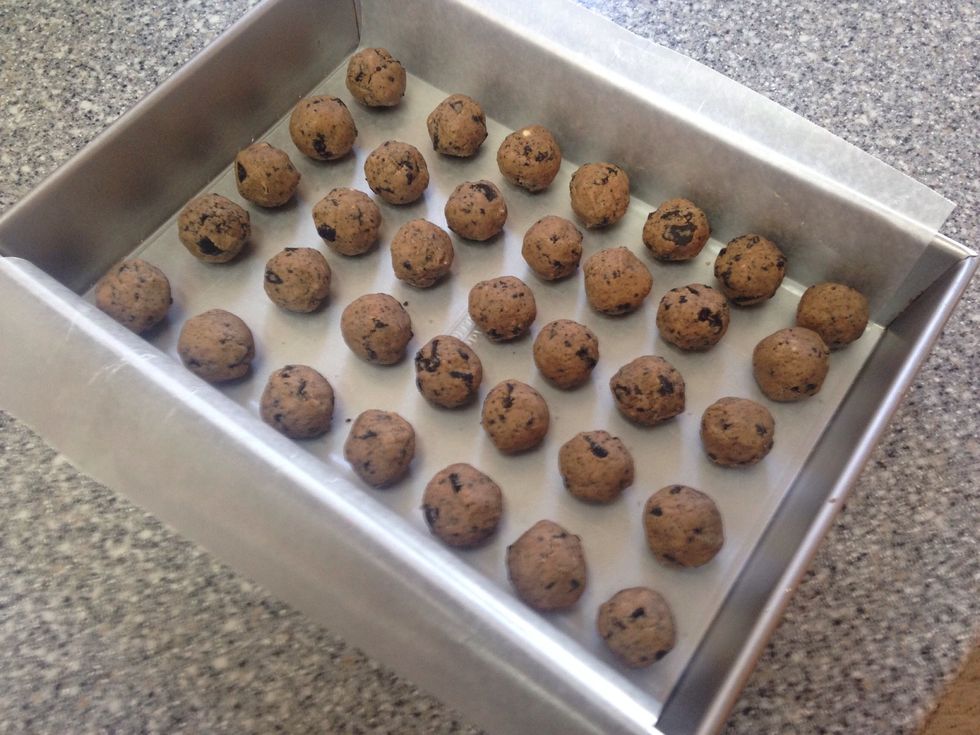 Place truffle balls into freezer for 90 minutes to firm up.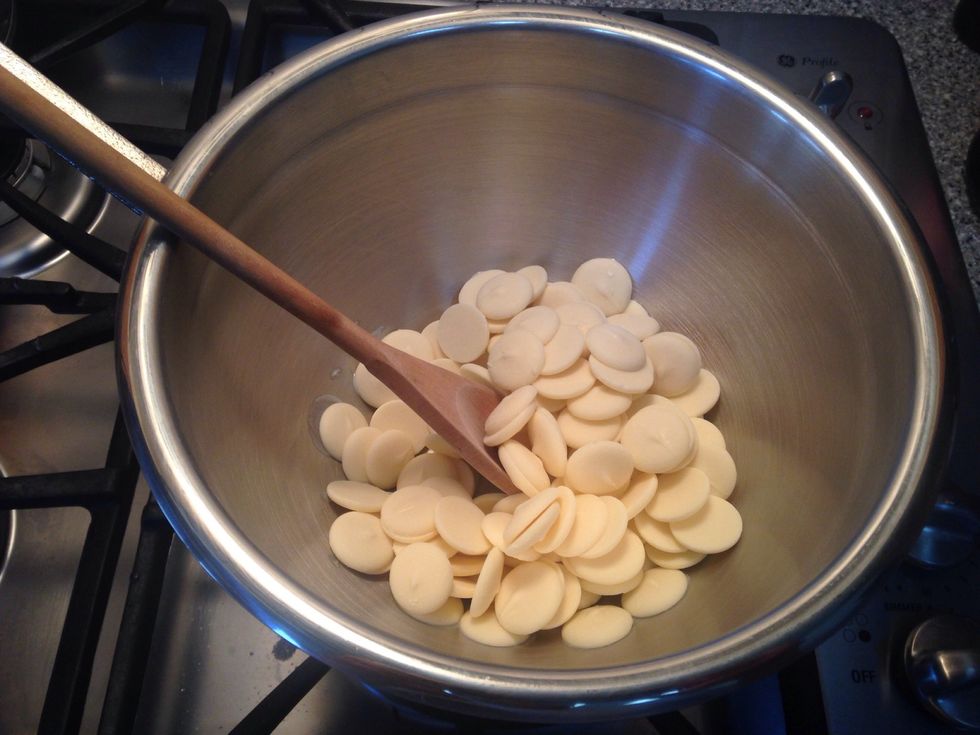 After truffles have set in the freezer, melt white candy coating chocolate over stove in double boiler or glass or metal bowl over simmering water.
Melt chocolate completely.
Set a baking sheet with wax paper.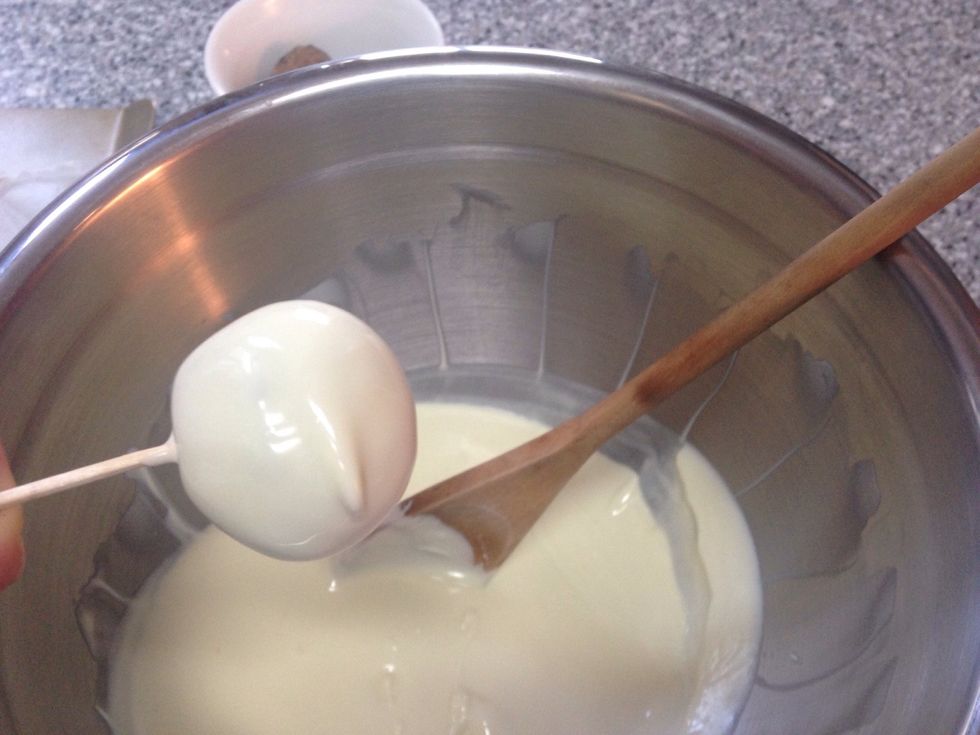 Take a few truffles out of the freezer at a time and using a toothpick, coat truffles with the white chocolate. (Chocolate will thicken as it cools so you may need to rewarm as needed)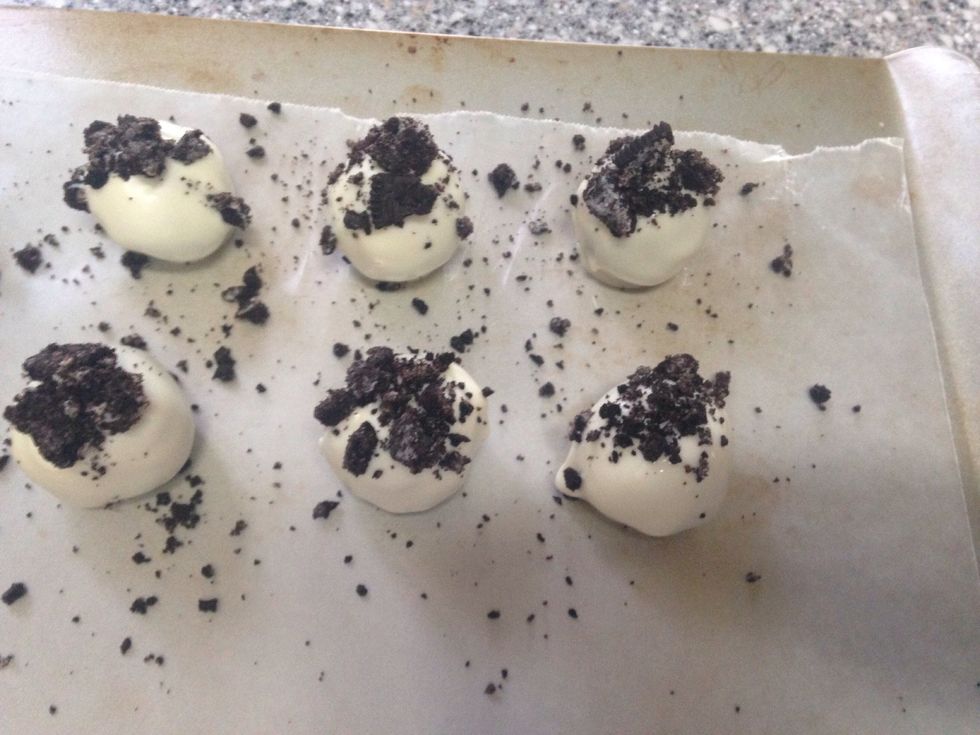 Put chocolate coated truffles on the wax paper lined baking sheet to cool and sprinkle remaining Oreo crumbs on top.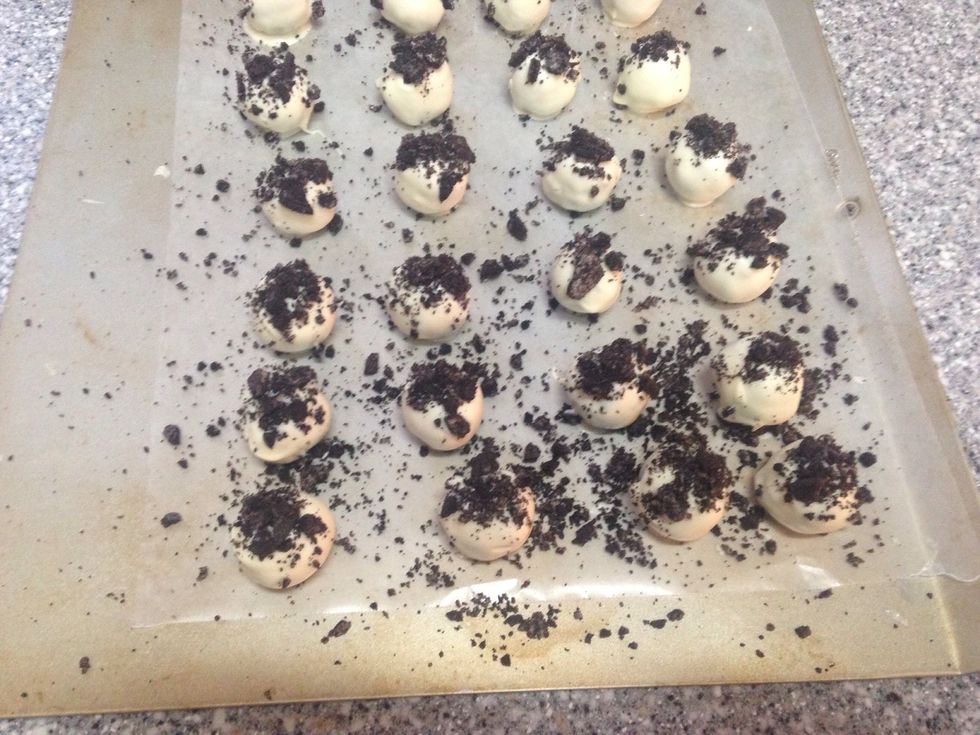 Let cool for 15 minutes to firm up.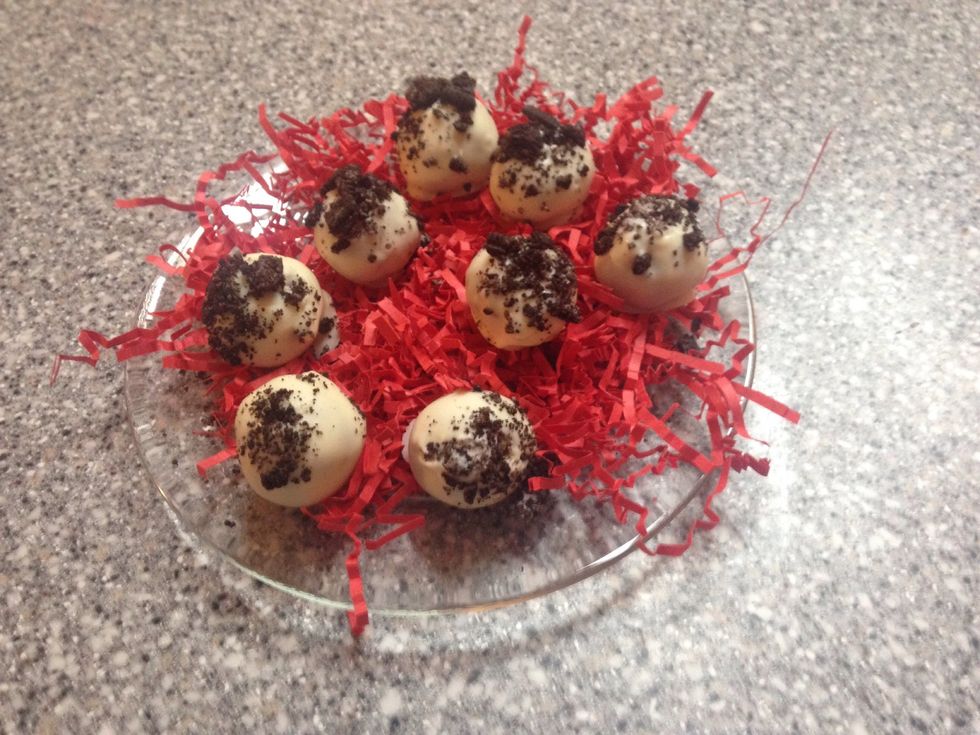 Bam! You're done.
28.0 oreo cookies
1/2c chocolate almond butter
1/2c Peanut butter
6.0oz Cream cheese
11.0oz White chocolate
2.0c Powdered sugar
White chocolate candy coating
8.0 Remaining oreo cookies