An Old Skool Recipe I've learned from my Mom. So easy. I've tweaked it and have added a crunch and a little chocolate, because "Why Not?!?!" Great to bring to parties. Always a hit! Super Decadent.
36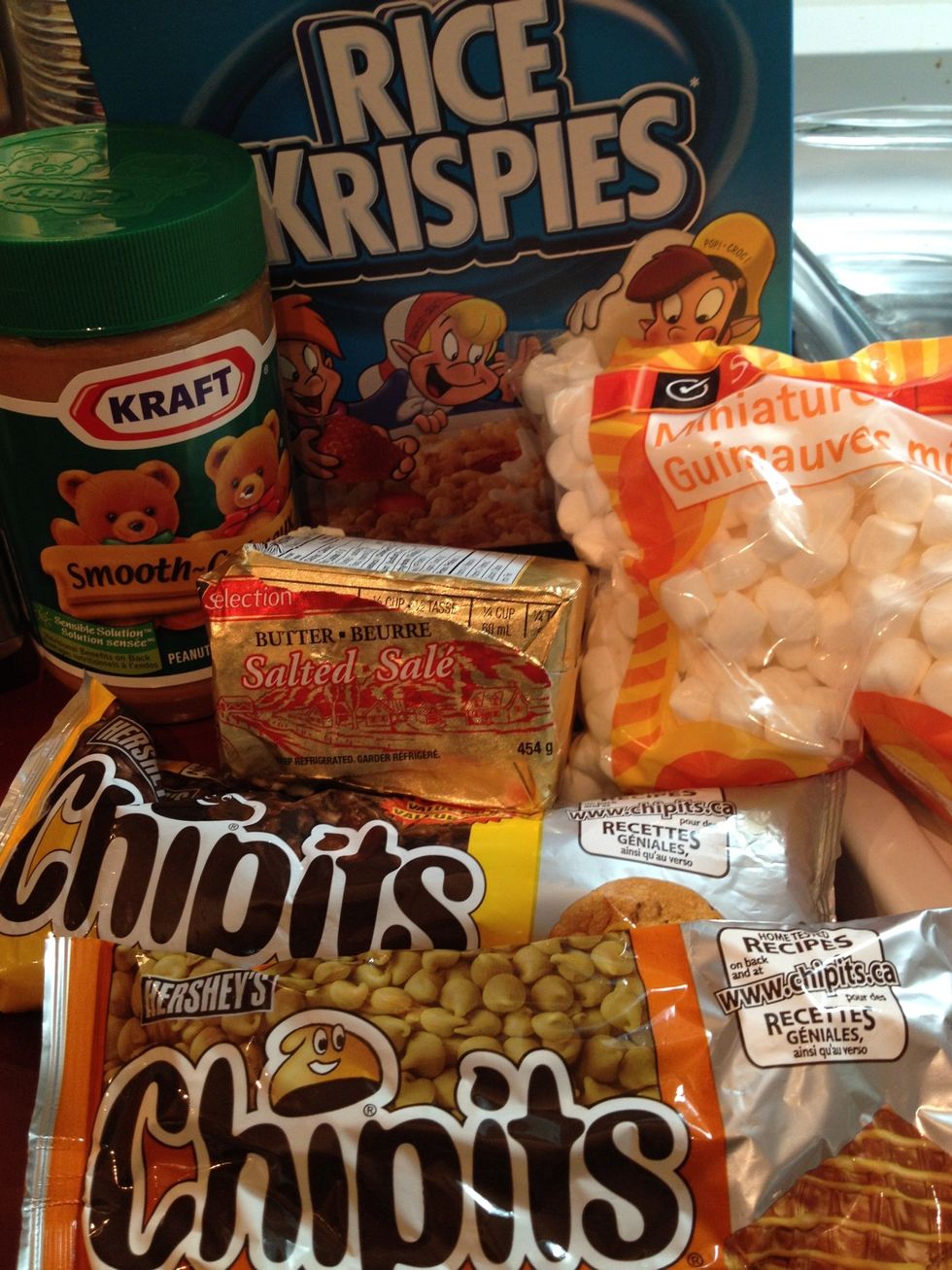 As you feel more comfortable with this recipe, you will not need to use the exact measurements. This dessert will taste delicious regardless of how much of each ingredient you use.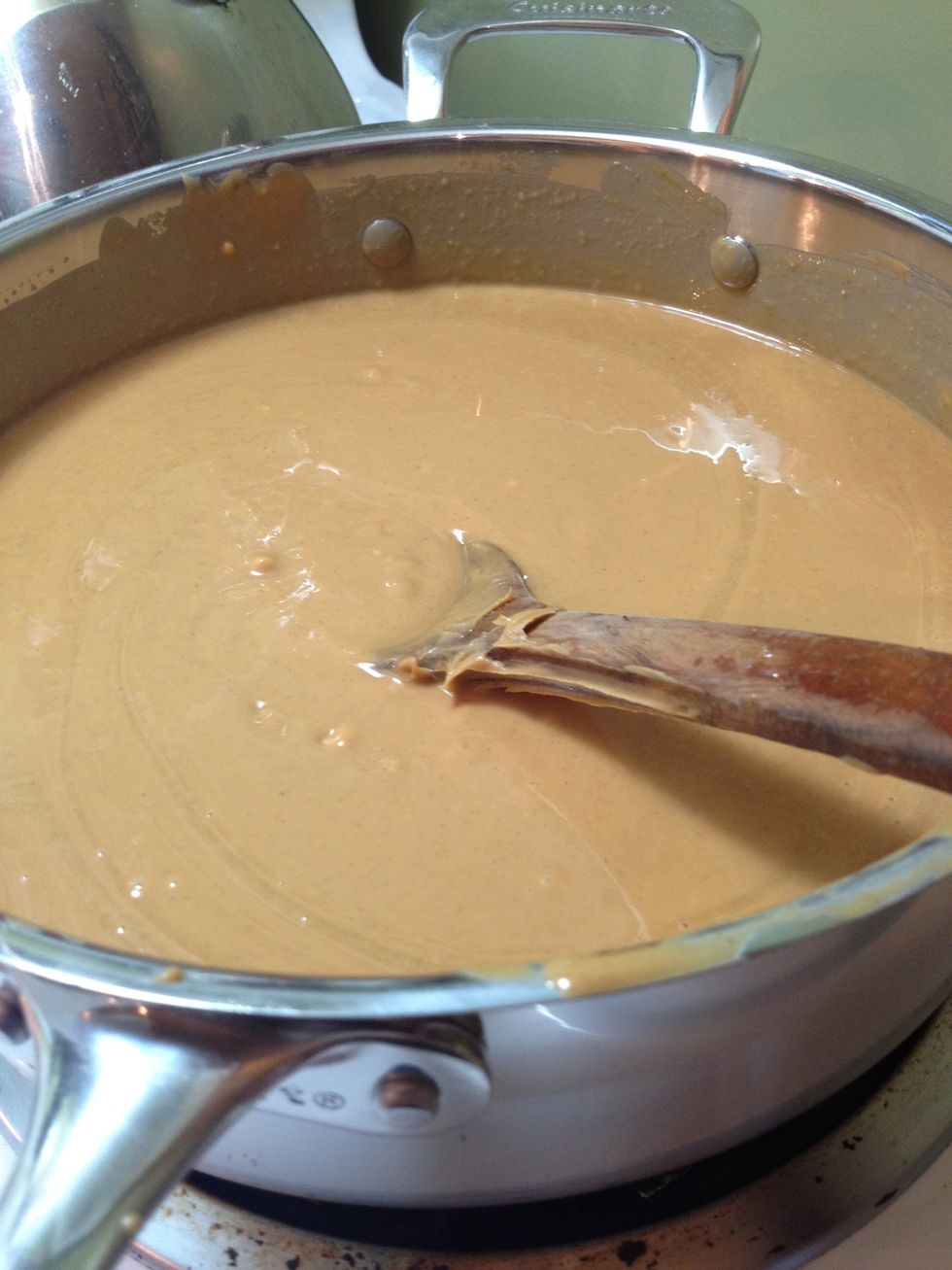 Melt peanut butter, butterscotch chippits and butter together in a sauce pan on medium heat until everything is completely smooth and mixed together.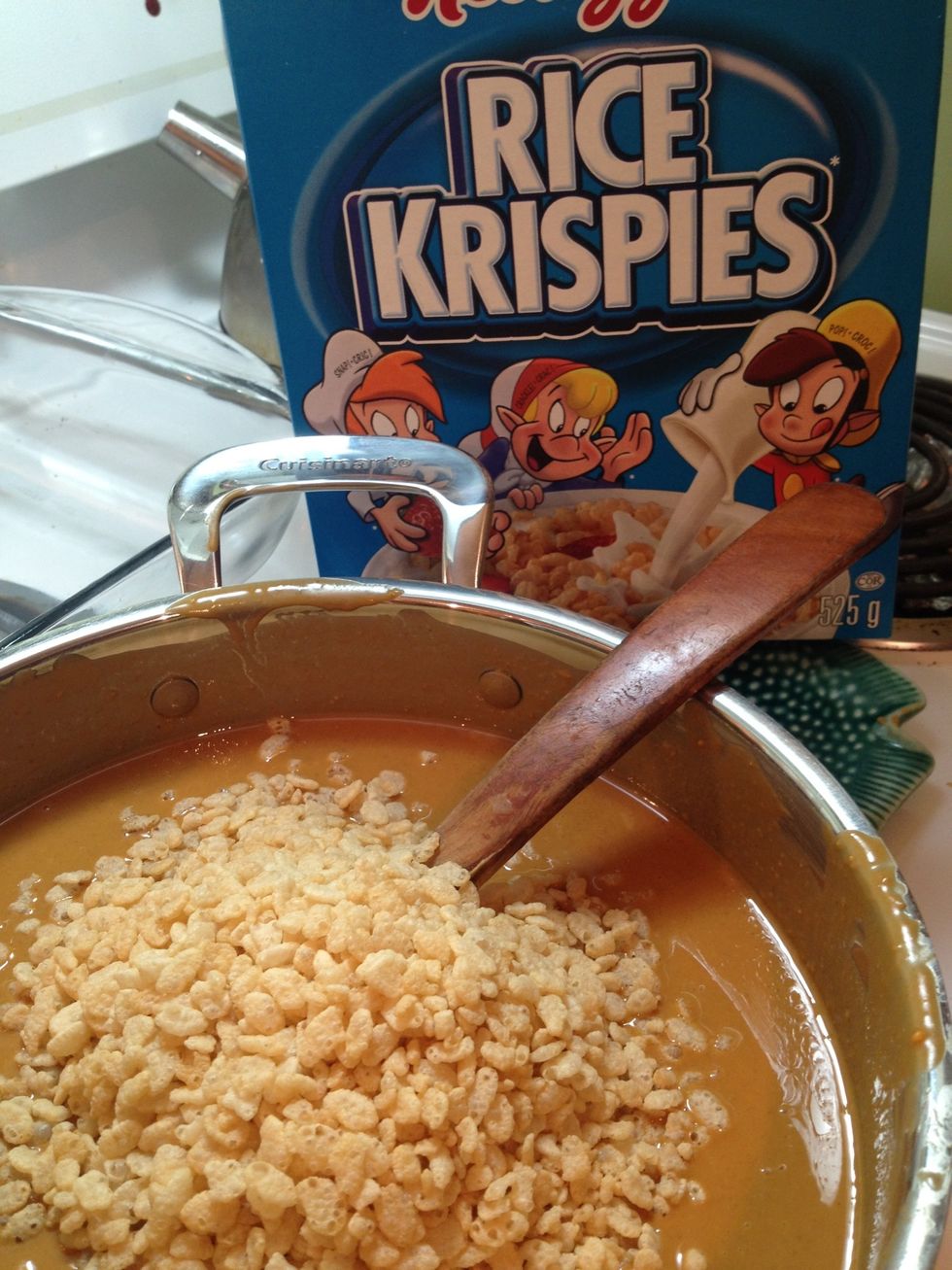 Once the mixture has cooled to luke warm, add Rice Krispies.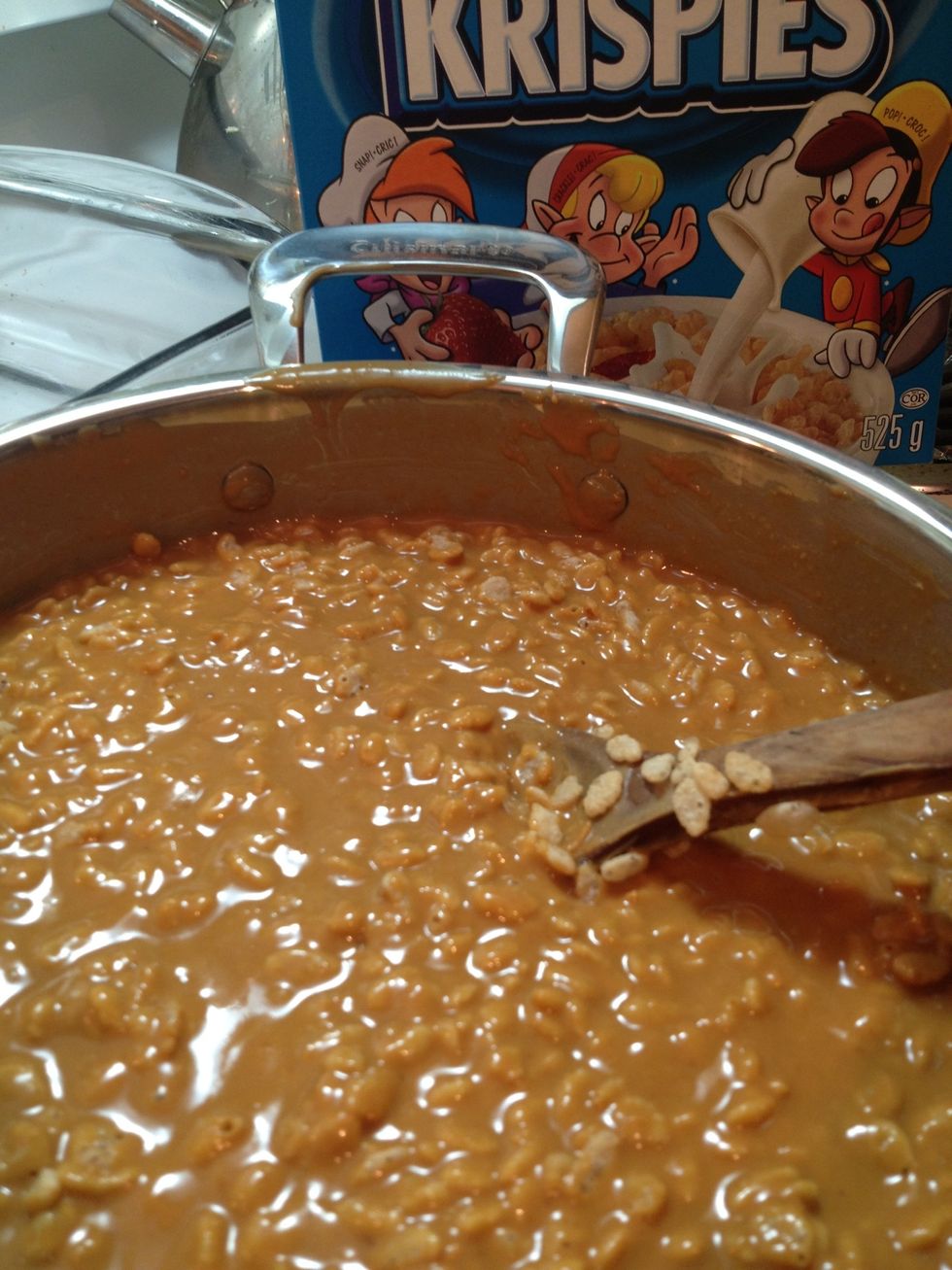 Stir in Rice Krispies and make sure it is mixed evenly.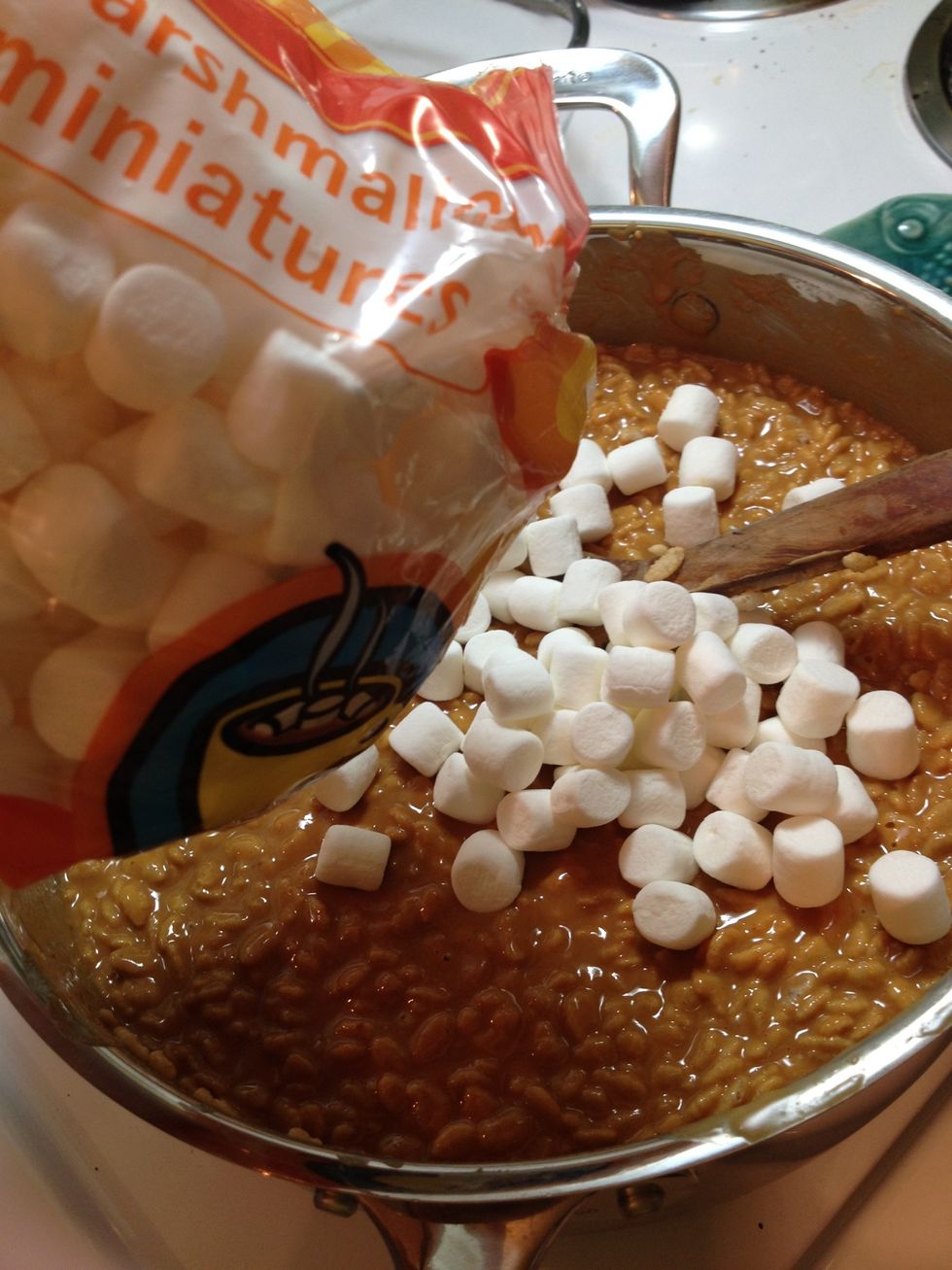 When even cooler than luke warm, mix in marshmallows. You DO NOT want these to melt into the mixture.
Evenly mix the marshmallows in and make sure they are coated well.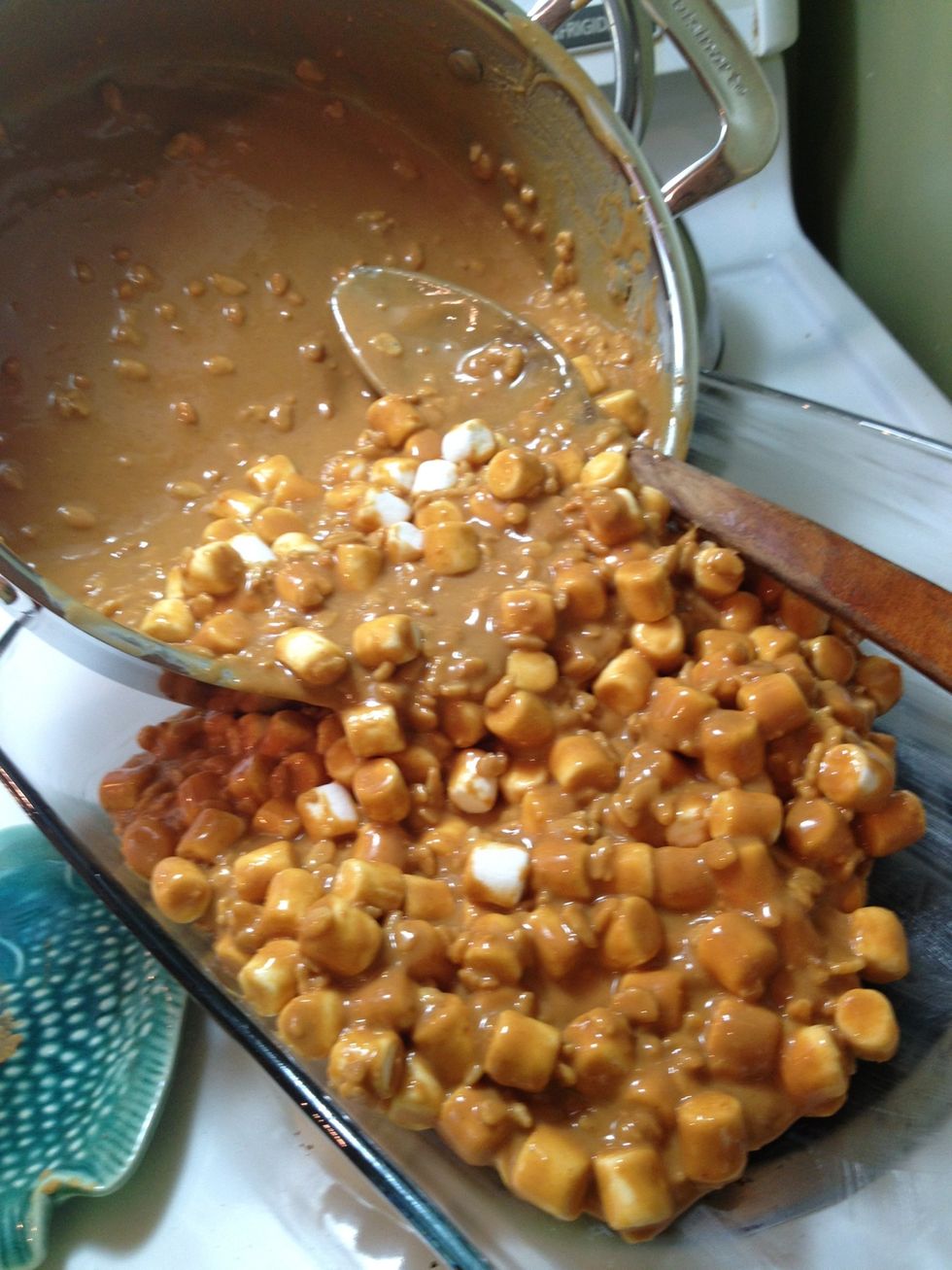 Grease glass pan with butter and then pour all of the mixture into the pan.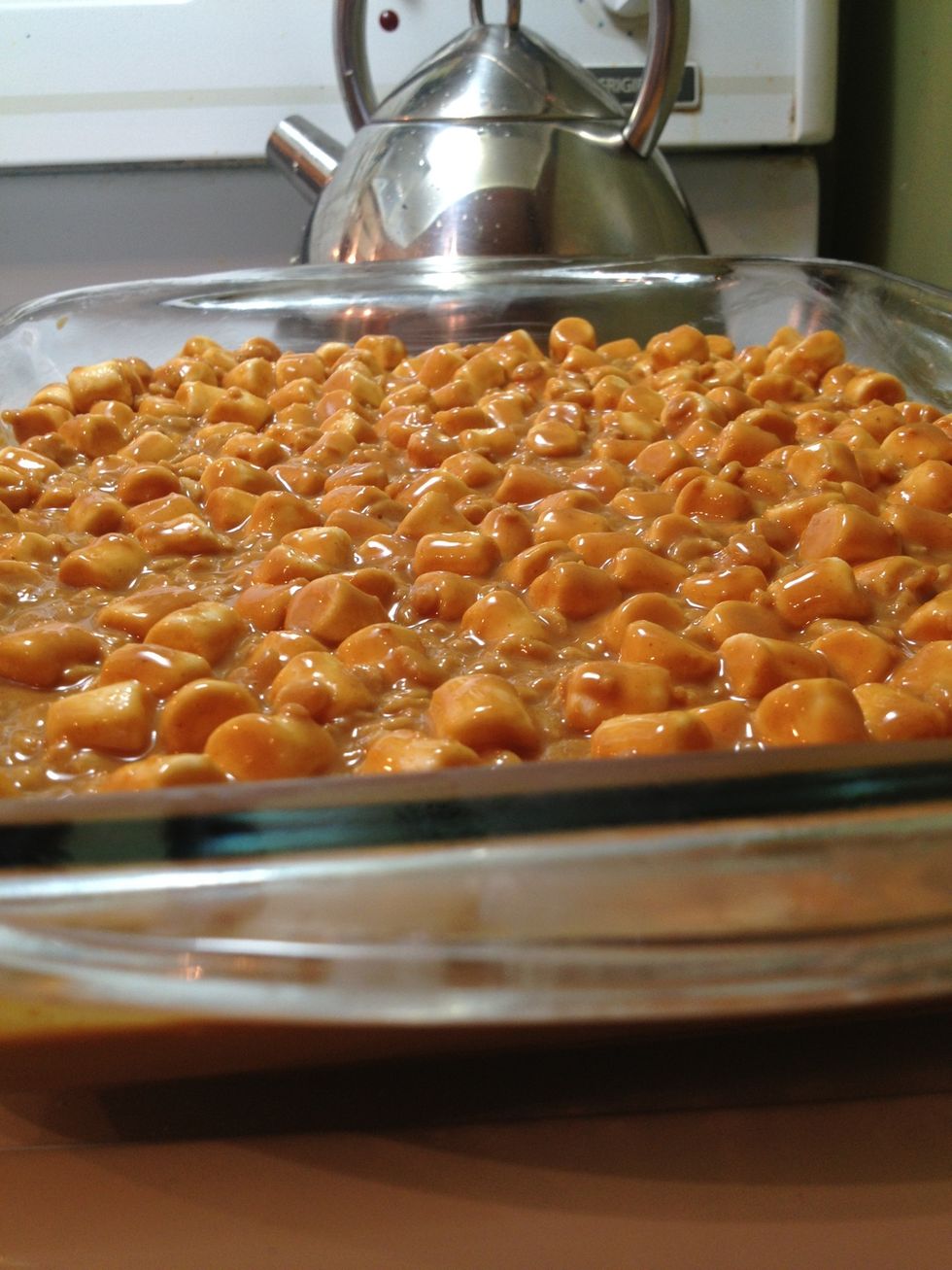 Now take the filled pan and place in refrigerator to cool until hard.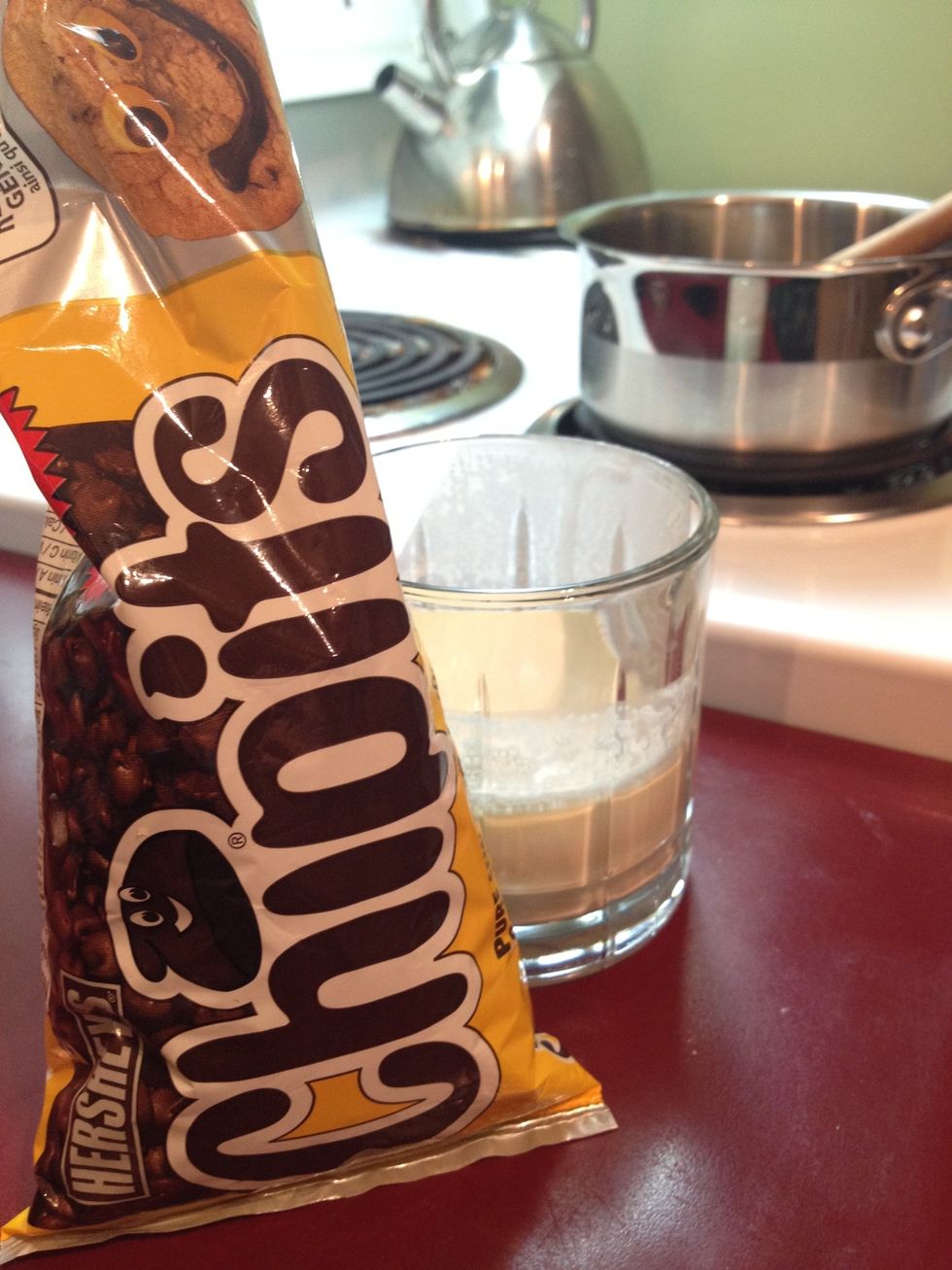 Get a couple hand fulls of chocolate chips and just a bit of whipping cream to melt in a pot...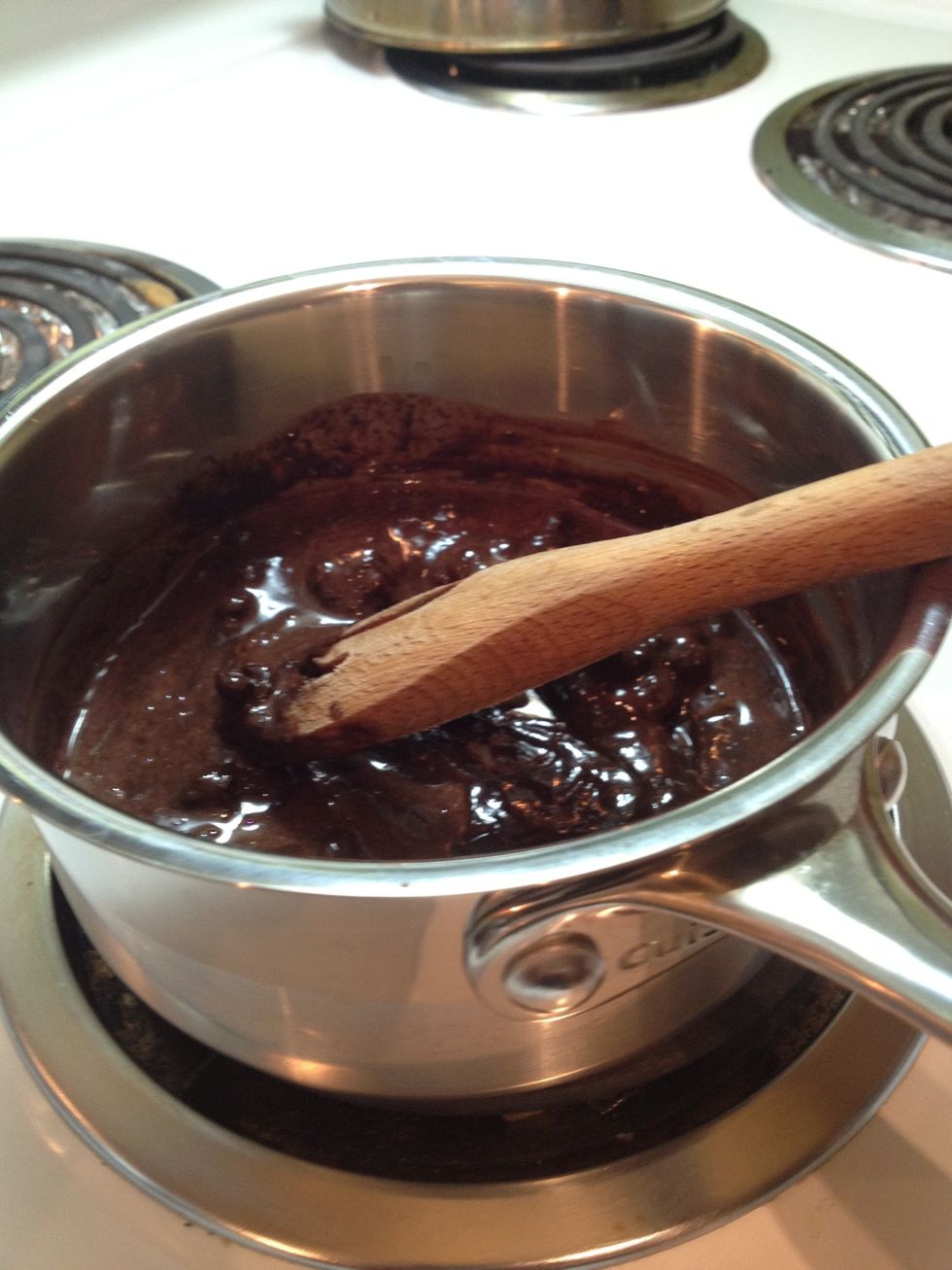 Melt together over low heat until smooth.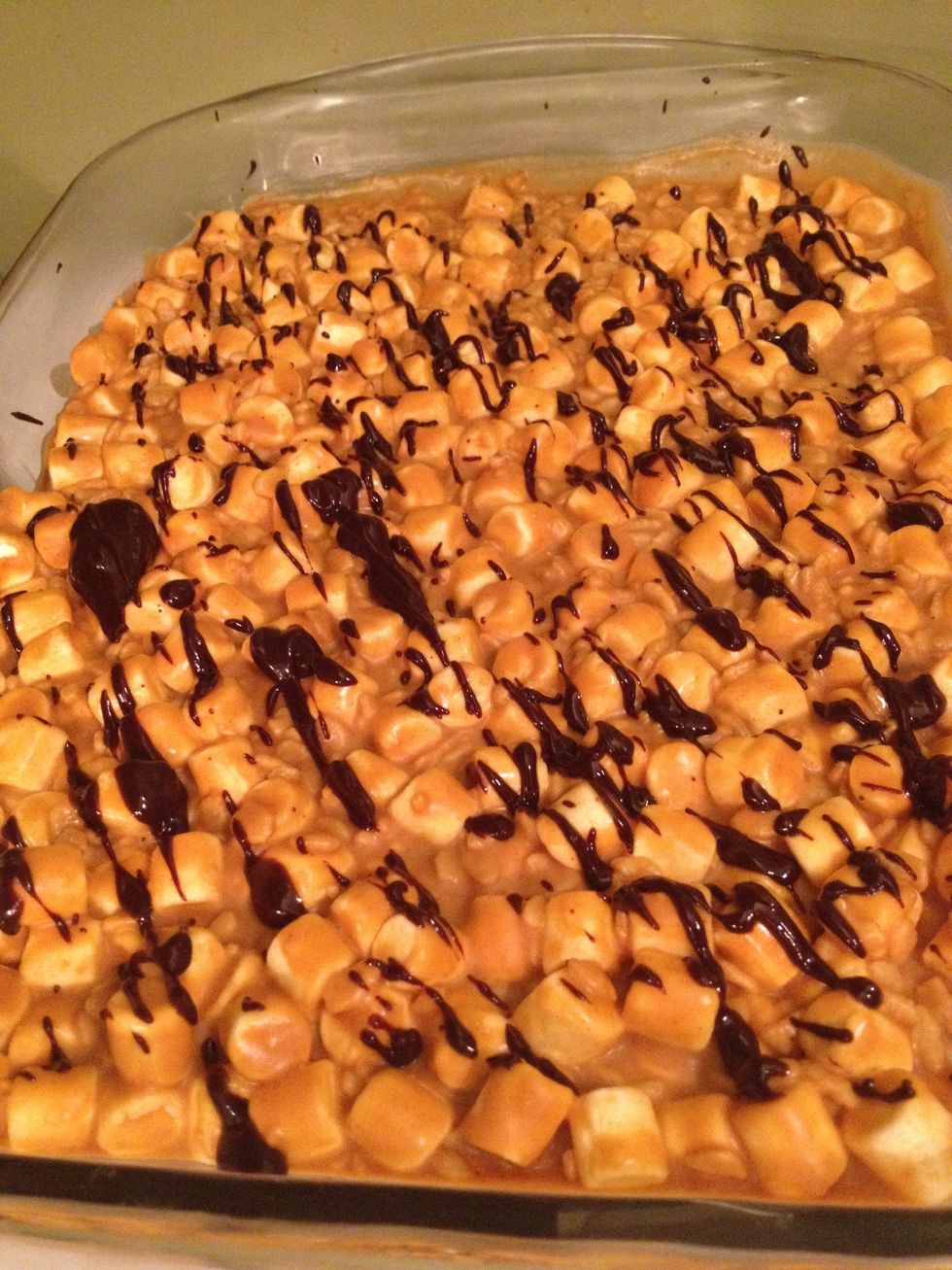 Drizzle melted chocolate all over hardened marshmallow mixture. Put back in refridgerator to cool.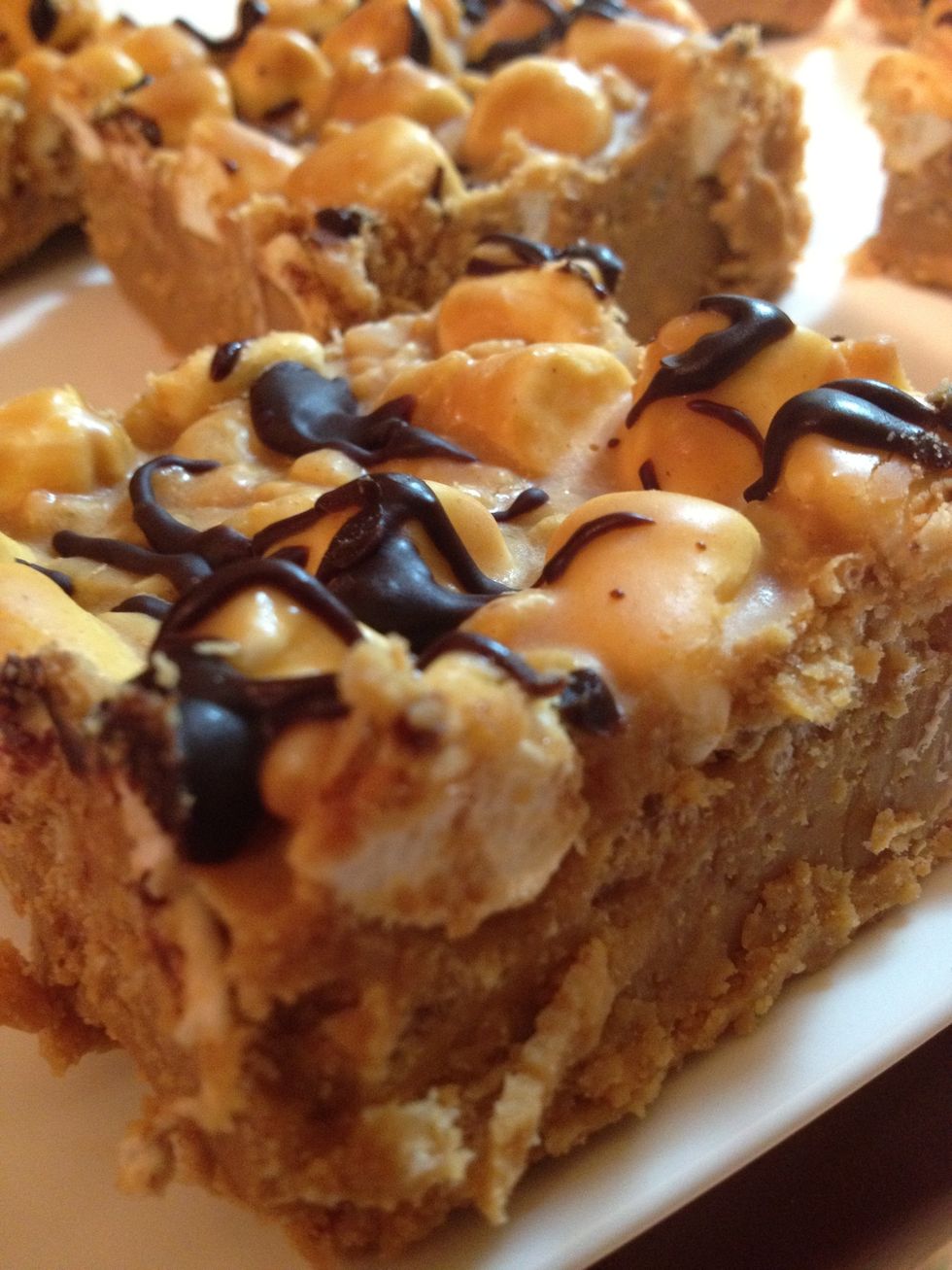 Once cooled completely, cut into squares and enjoy!!
4.0c Smooth Peanut Butter
1.0c Rice Krispies
0.0c Butter
2.0c Butterscotch Chippits
2.0c Mini Marshmallows
0.0c Chocolate Chips
1.0 Glass 9 x 13" pan
1.0 Deep cooking pot
Karen Kerr
Toronto based foodie who likes to eat, cook, drink, talk food, share recipes and bake. Not necessarily in that order.