Gather your ingredients.
Cut up the banana and mash it with a fork in a mixing bowl until there are no chunks left.
Add cinnamon to taste (optional).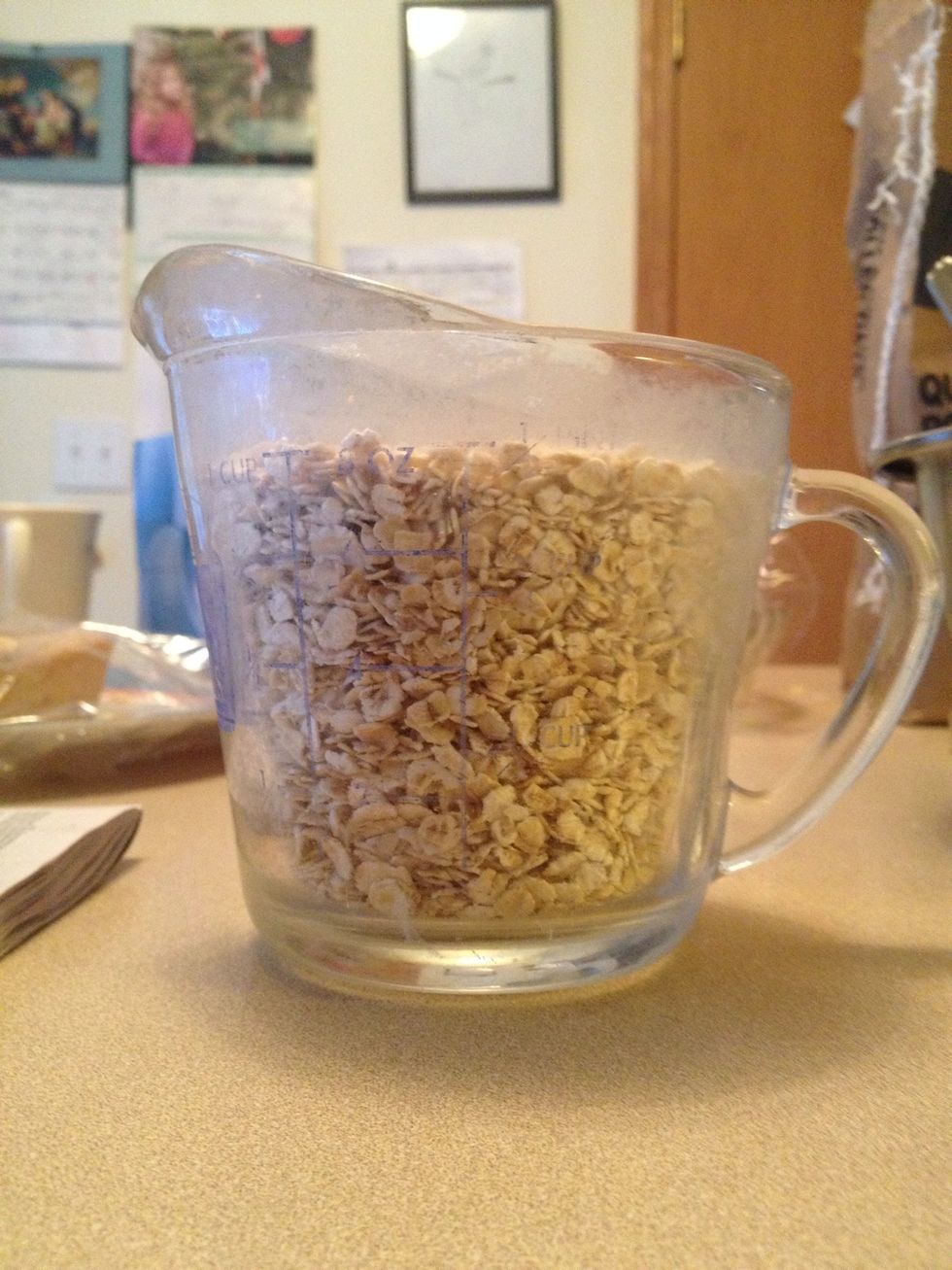 Add 1 cup of quick cooking oats to the bowl.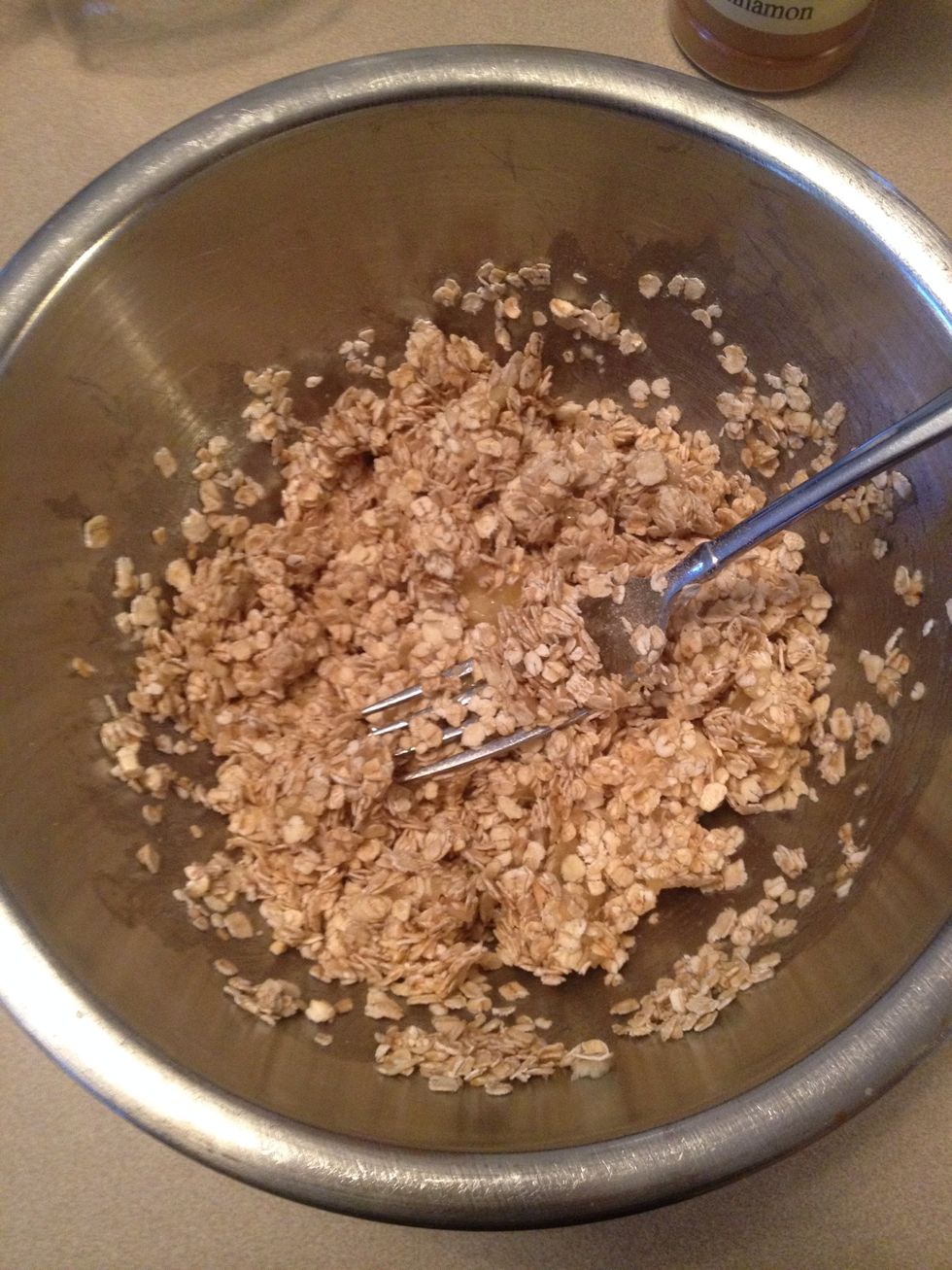 Mix together until all ingredients are well combined.
Loosely roll the mixture in your hands to form the energy bites. Also don't forget about the frosting (aka peanut butter) for later!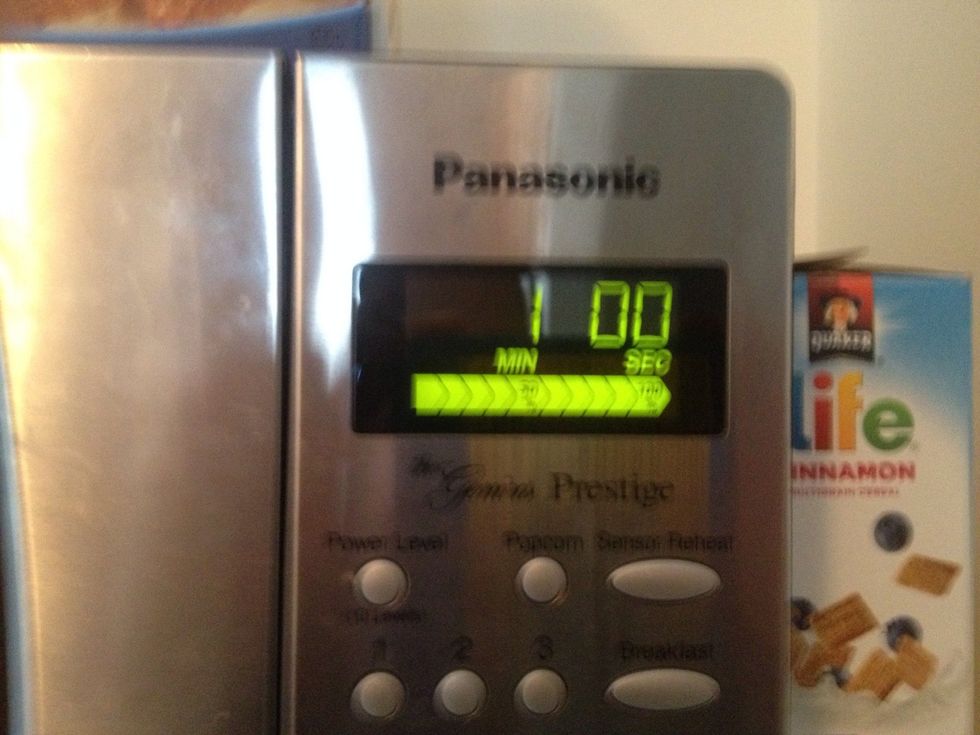 Microwave on high for 1 minute (You may have to adjust the time depending on your wattage).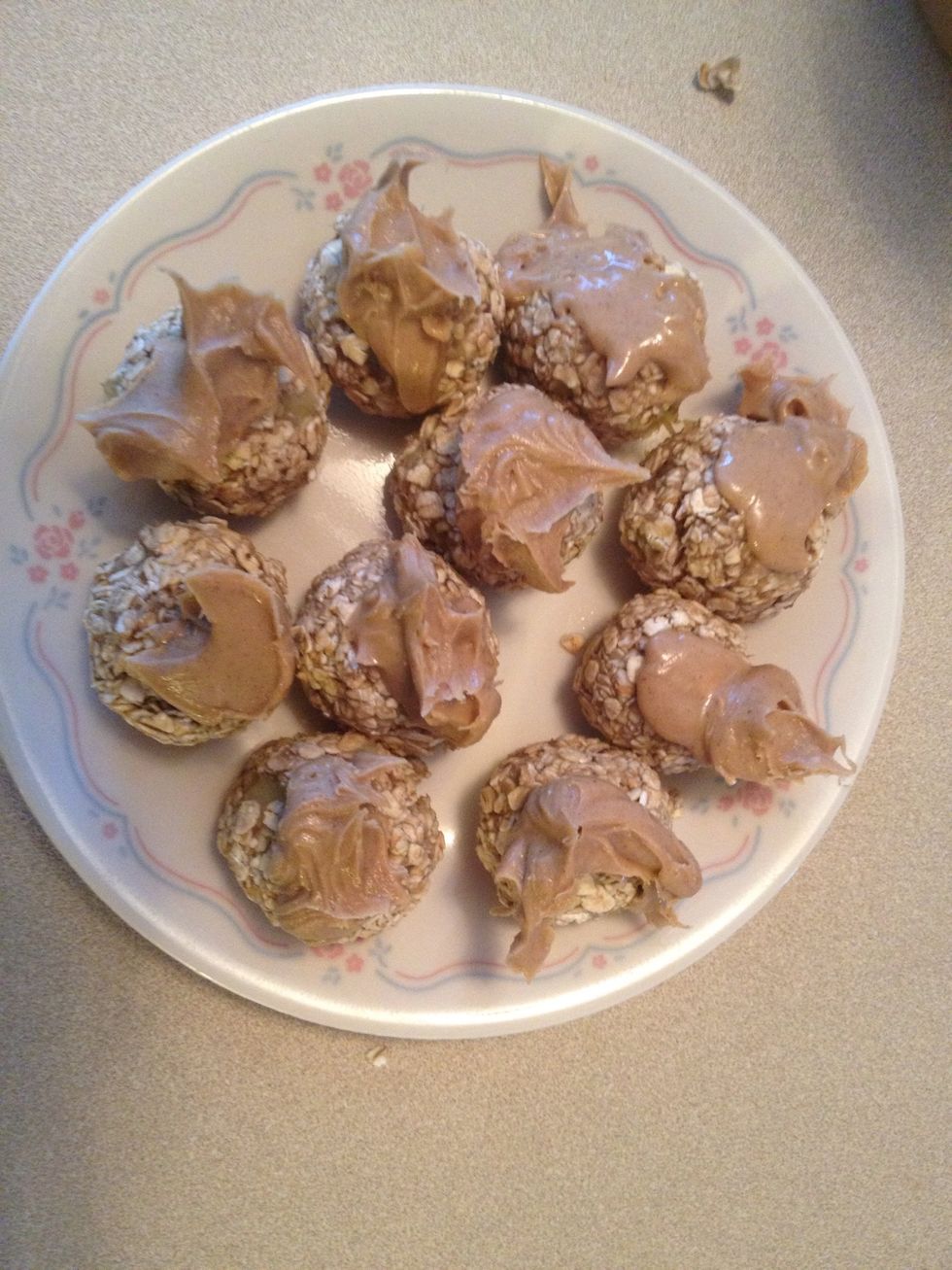 Add a dollop of peanut butter to each breakfast bite, let them cool a minute and ENJOY!! Other great toppings include: pure maple syrup, your favorite jam, mixing in raisins/ dried currants, etc. 😋
1.0 Banana
1.0c Quick Cooking/Old Fashioned Oats
Peanut Butter
Cinnamon (optional)
Adventureous toppings/mix-ins of your choice!