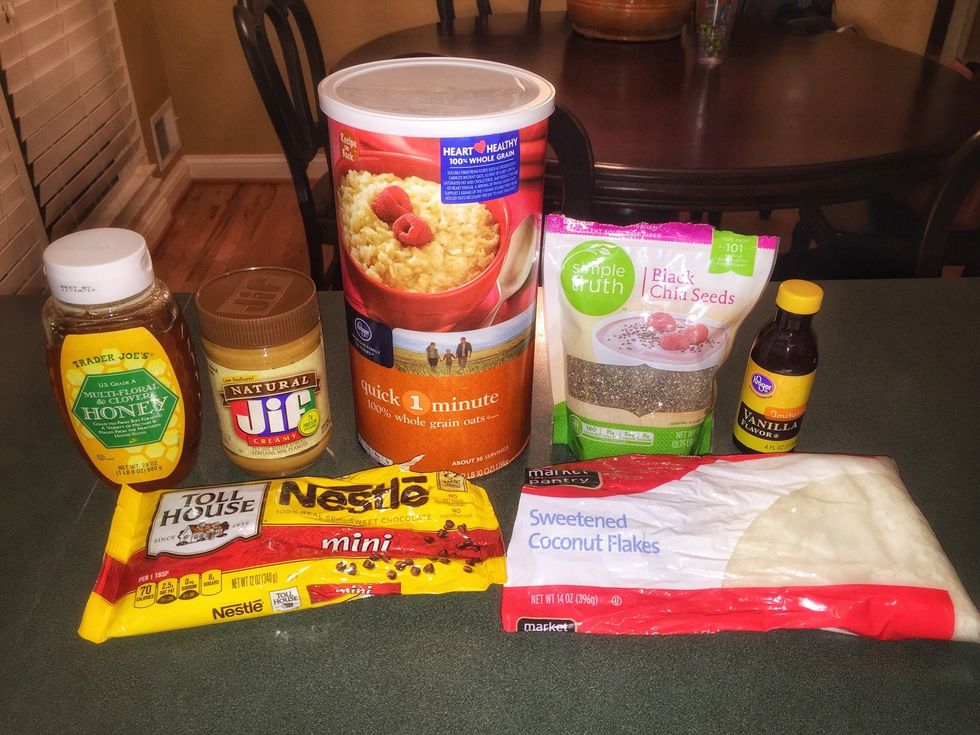 First you must gather all of your ingredients.
Next gather materials. (+skillet)
Measure out 2/3 cup of shredded coconut and place into the skillet on the stove top.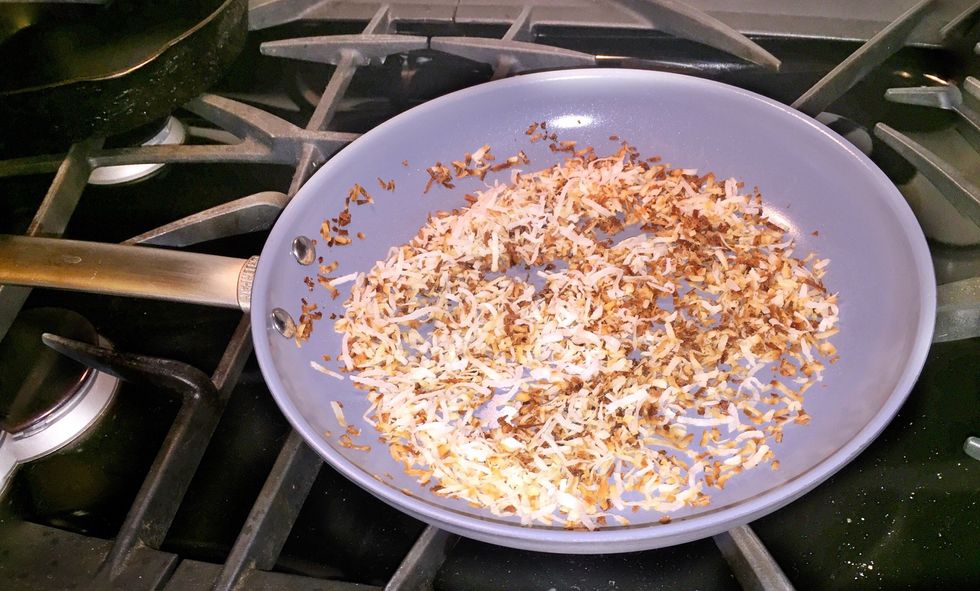 Stir coconut shreds often with wooden spoon and toast shreds until they are golden brown.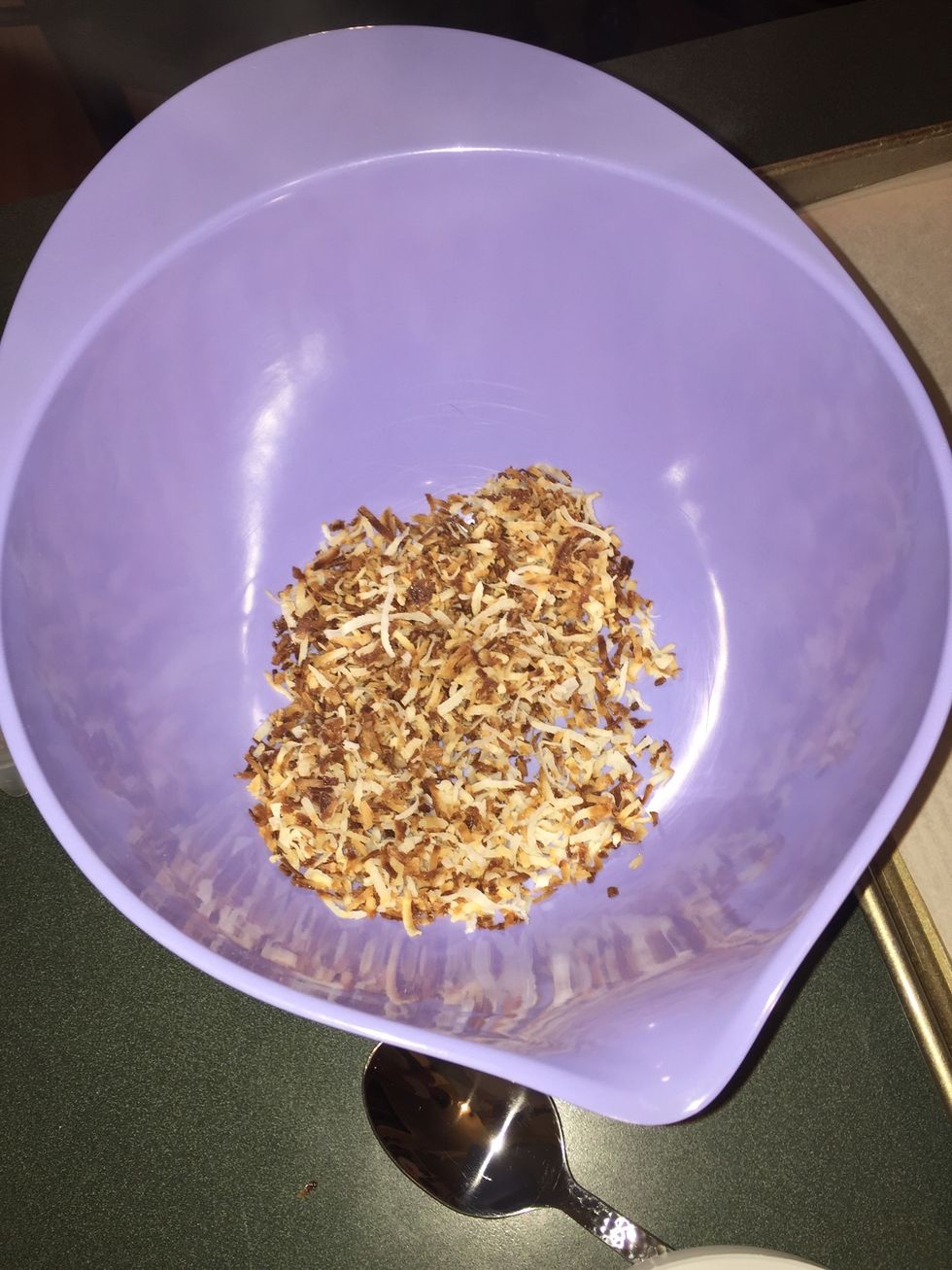 Once golden, turn off the heat and pour the warm coconut shreds into your large mixing bowl.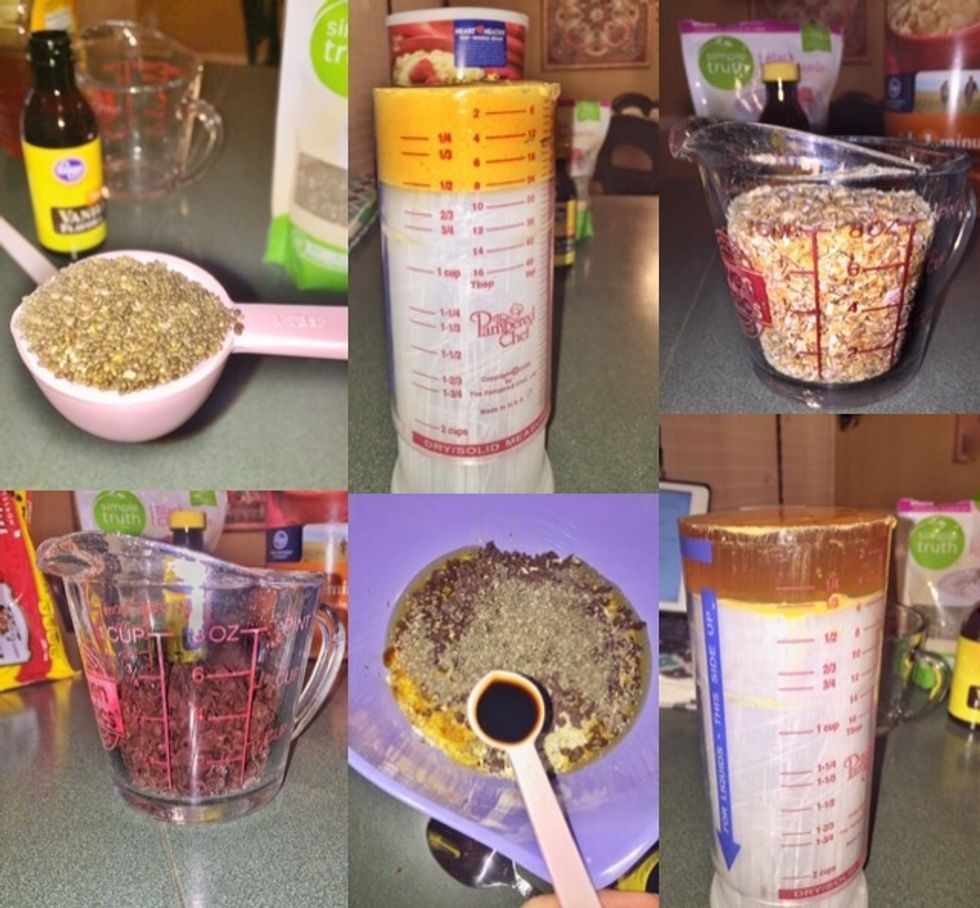 Next add all your other ingredients into the mixing bowl.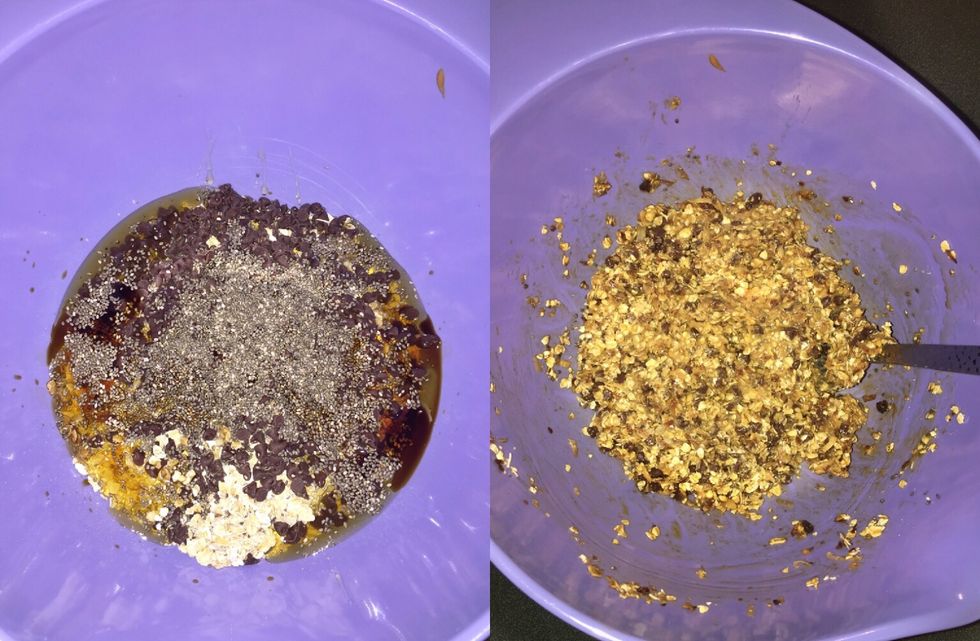 Then stir the mixture until it is thoroughly combined.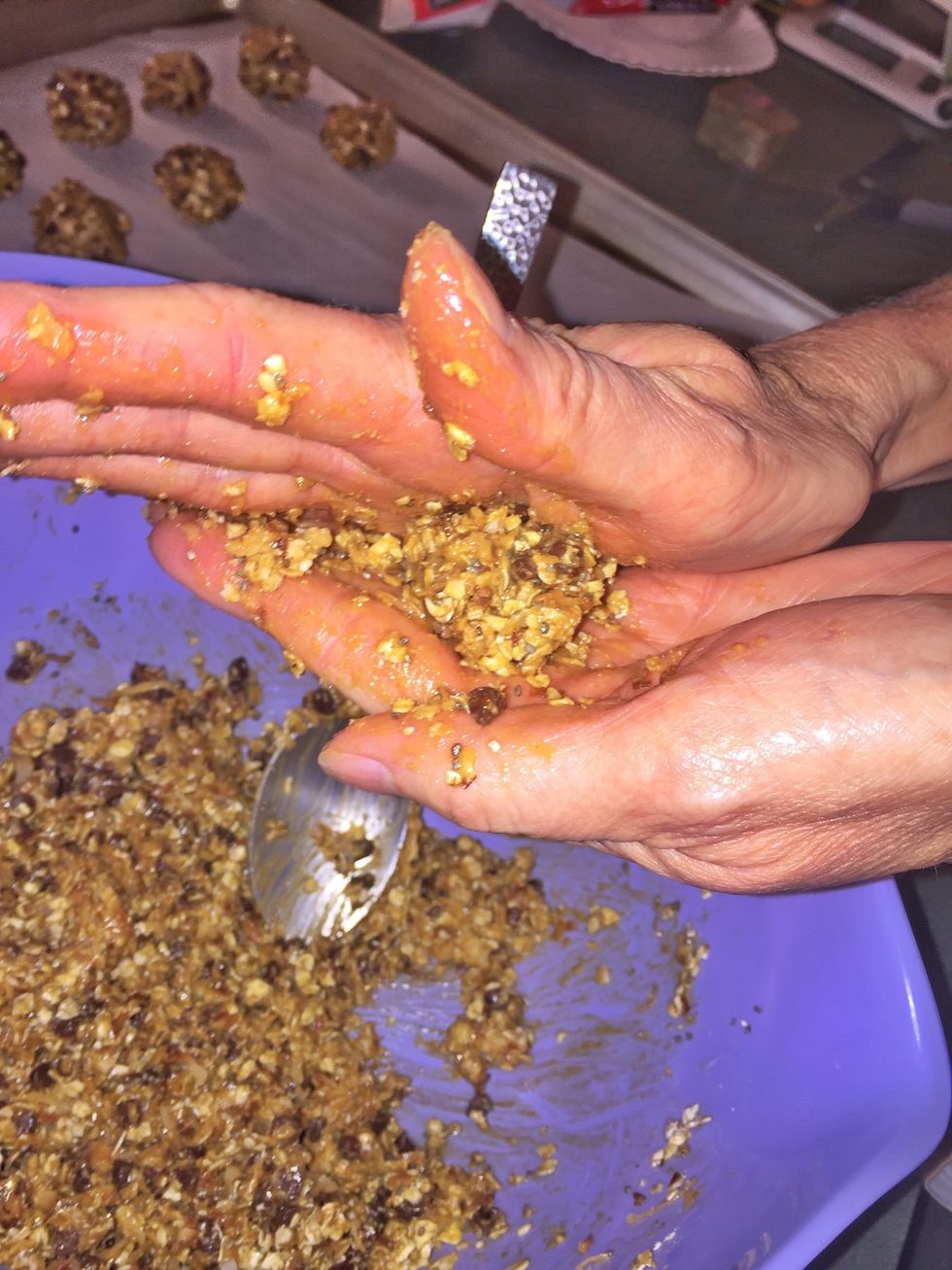 Roll and compress mixture into about one inch round balls using the palm of your hands.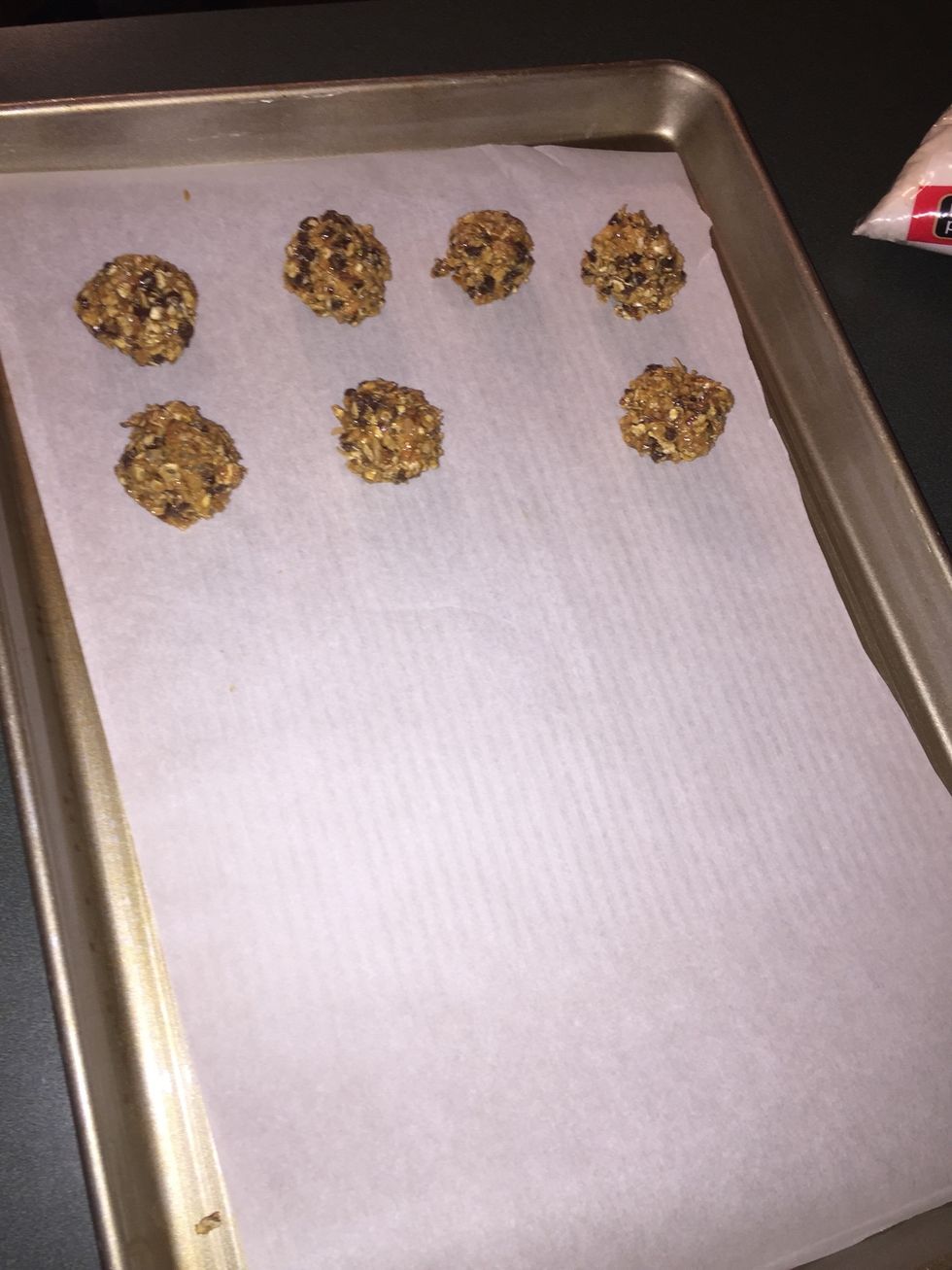 Place rolled balls onto pan with parchment paper for refrigerating.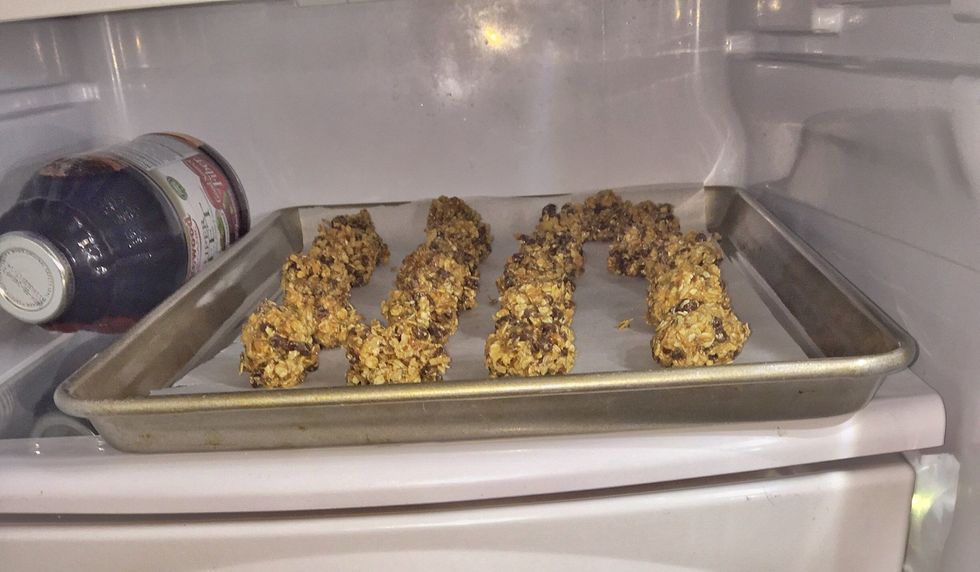 Once you have rolled out all of the mixture into balls, place the pan into the refrigerator firm them.
Take out and enjoy your wonderful bites of energy for up to a week (keep refrigerated).
2/3c shredded coconut
1/2c peanut butter
1.0c oats
1/2c mini chocolate chips
1/3c honey
1.0Tbsp chia seeds
1.0tsp vanilla extract
1.0 large bowl
1.0 wooden spoon
1.0 skillet
1.0 baking sheet
1.0 peice of parchment paper
1.0 measuring cups
1.0 metal spoon