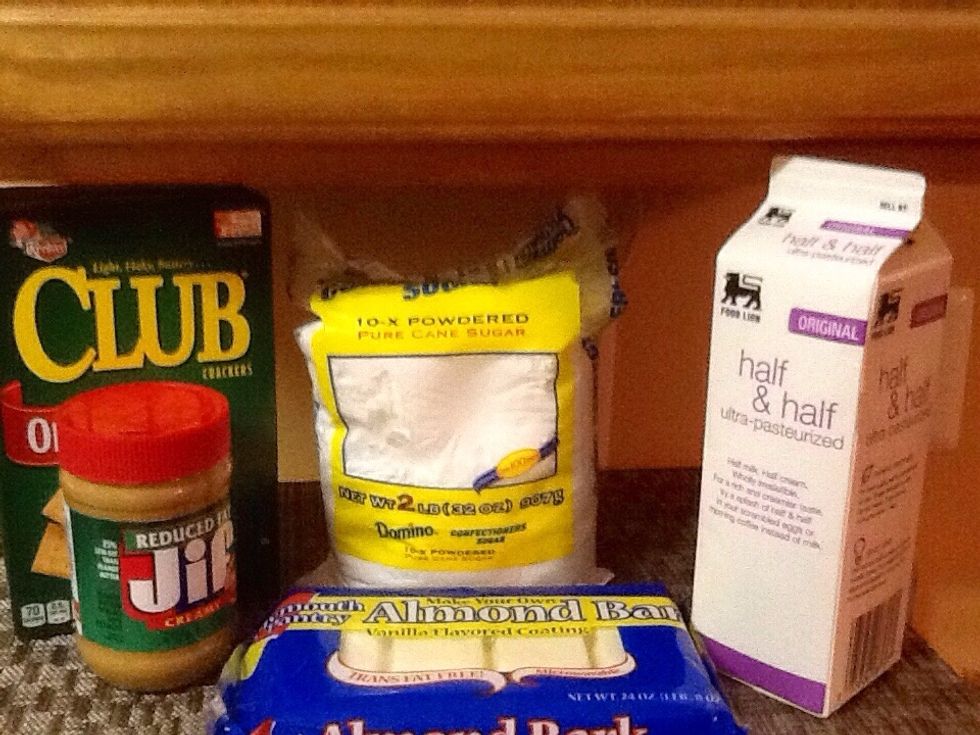 Gather ingredients.
Use a butter knife to blend together by hand peanut butter with confectioners sugar. Add one to two teaspoons of milk or liquid creamer to help mix ingredients.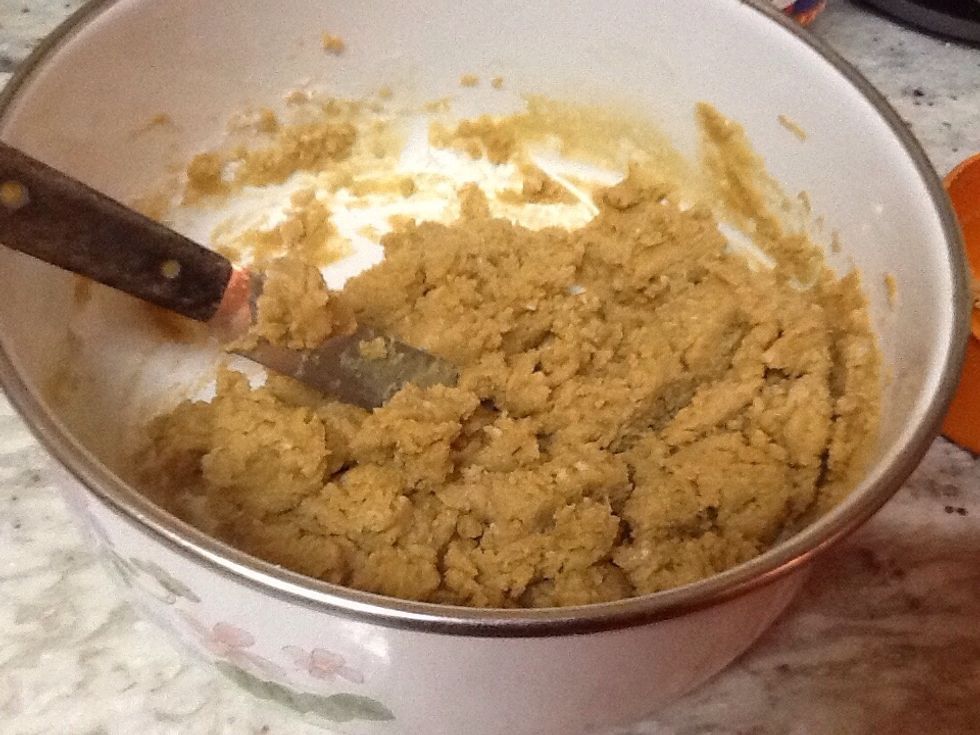 Mixture will be coarse and chunky when fully blended.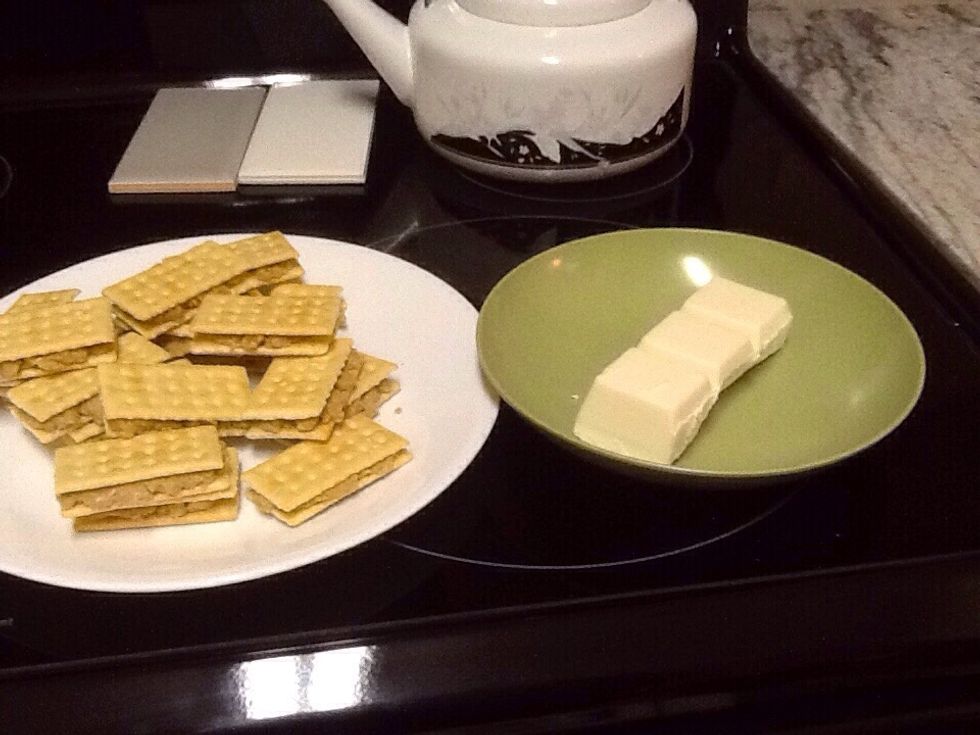 Spread thick layer of mixture on cracker. Top with another cracker. Lightly press together. It's okay if the cracker splits, candy coating will seal it. Melt 6 oz candy coating per package directions.
Dip crackers in candy coating, covering all sides. Set on wax paper to cool completely.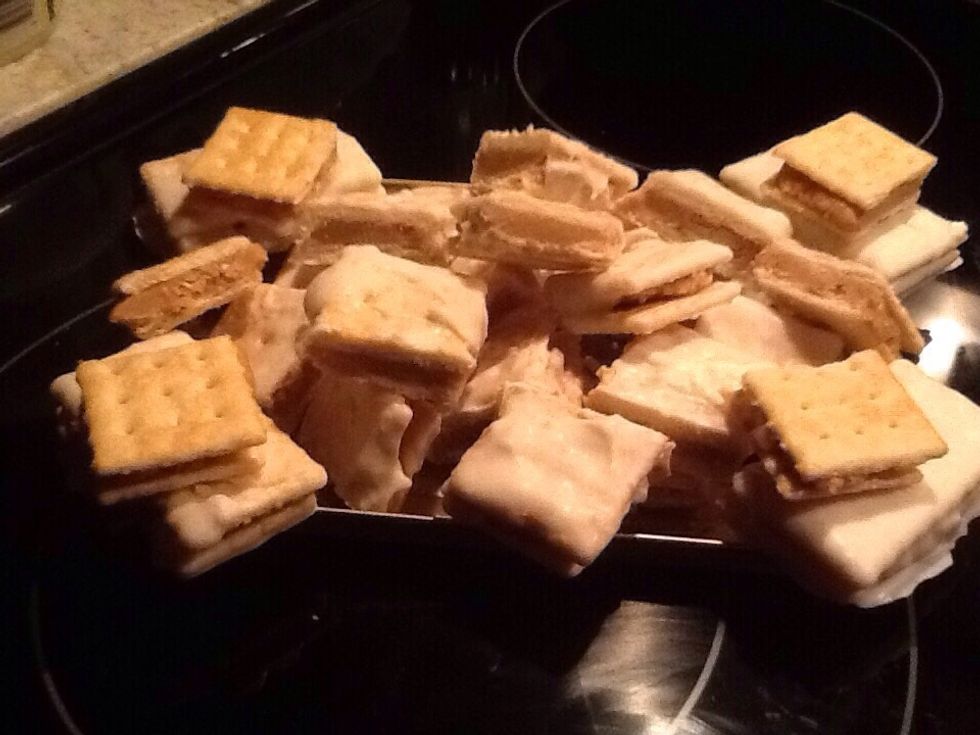 Once completely cool and hardened, use a sharp knife to slice crackers cleanly in half. Also can leave them whole, or even some undipped.
Serve these at your next gathering, they will be a hit for kids of all ages!
1/2 c creamy peanut butter
1/3 c 10x powdered sugar
1-2 tsp milk or liquid creamer
1 sleeve of club crackers
Vanilla candy coating