How to make peanut butter crispie brownies
I discovered this dessert on Pinterest from sugary sweets.com. Delish! The original recipe calls for a middle layer of melted rolo candies, that I chose to skip.
15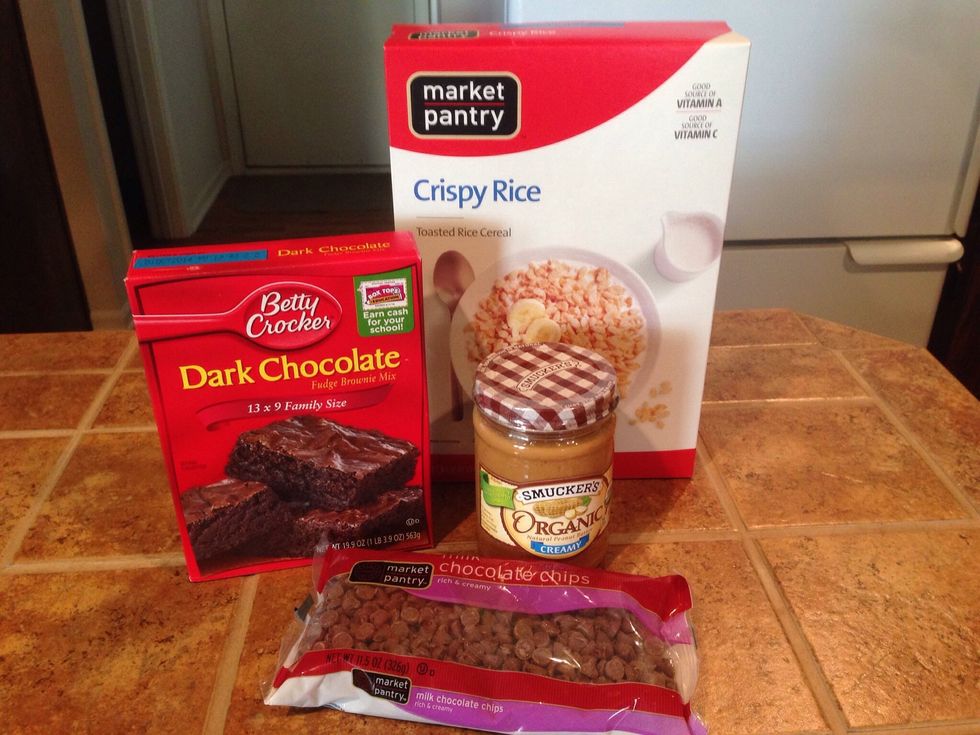 Basic ingredients plus butter
Prepare brownies according to package instructions and remove from oven.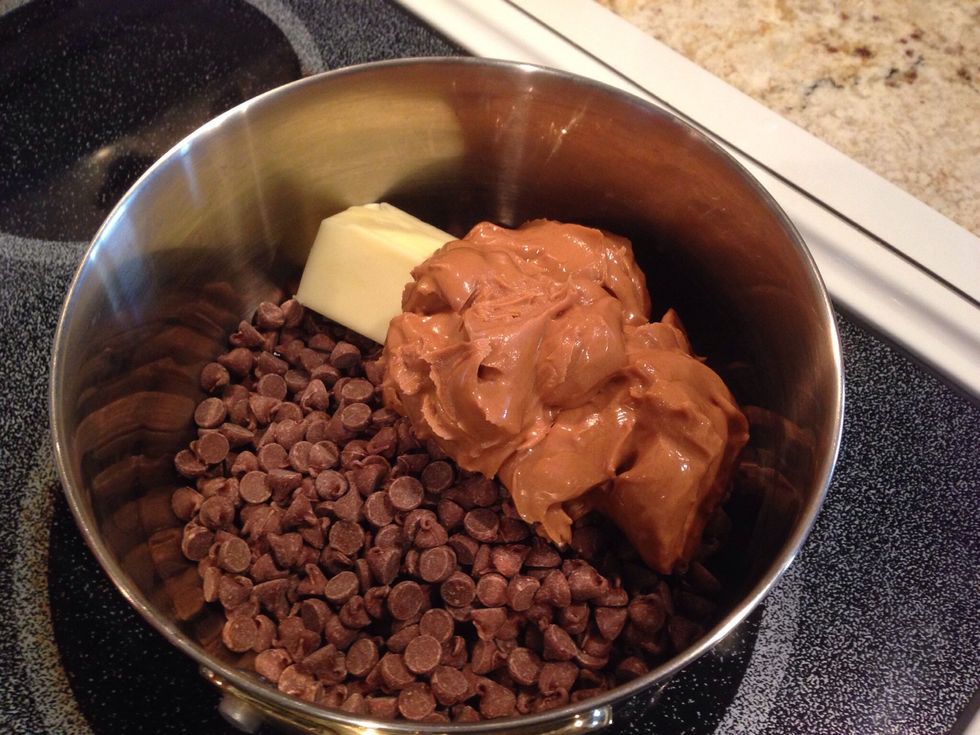 As brownies start cooling, melt 1 and 1/4 cup peanut butter, 3 tbs butter, 11.5 oz bag of chocolate chips in a sauce pan over medium heat. Once melted, stir in 2 cups rice crispies.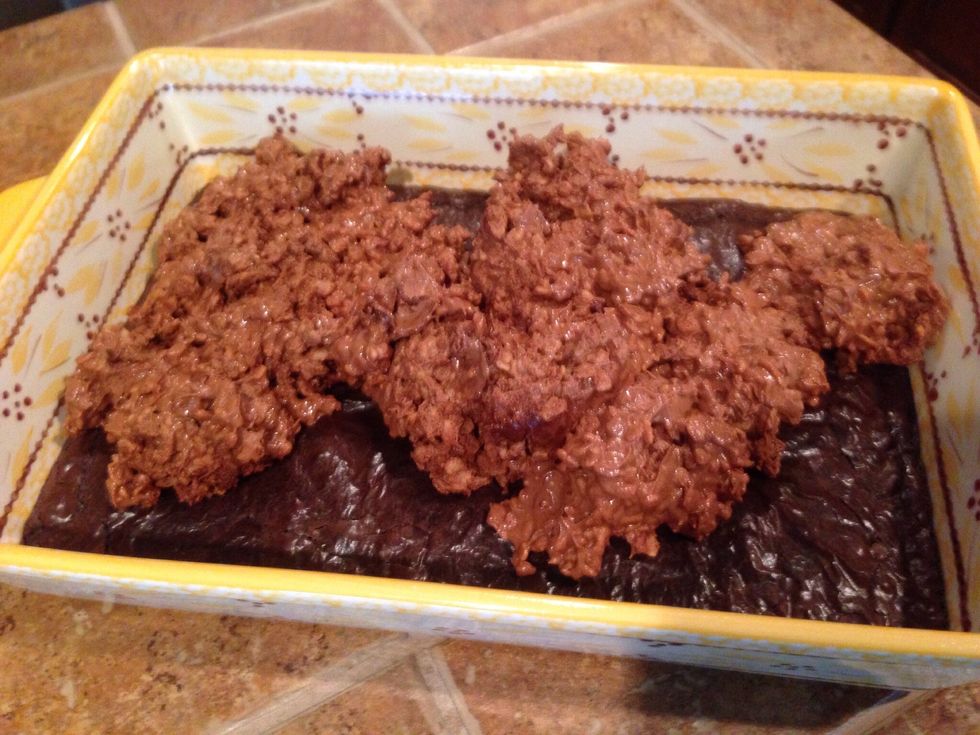 Spread warm rice crispie mixture over warm brownies.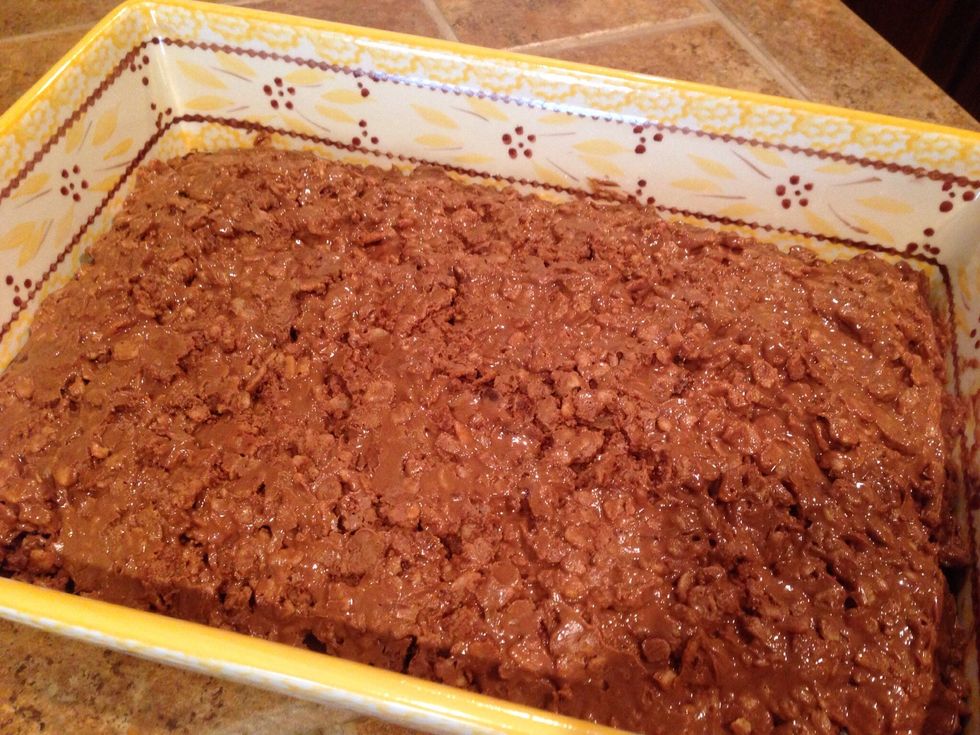 Allow to cool enough so that the topping is firm. I love this treat served warm, but you can place it in the refrigerator to fully harden.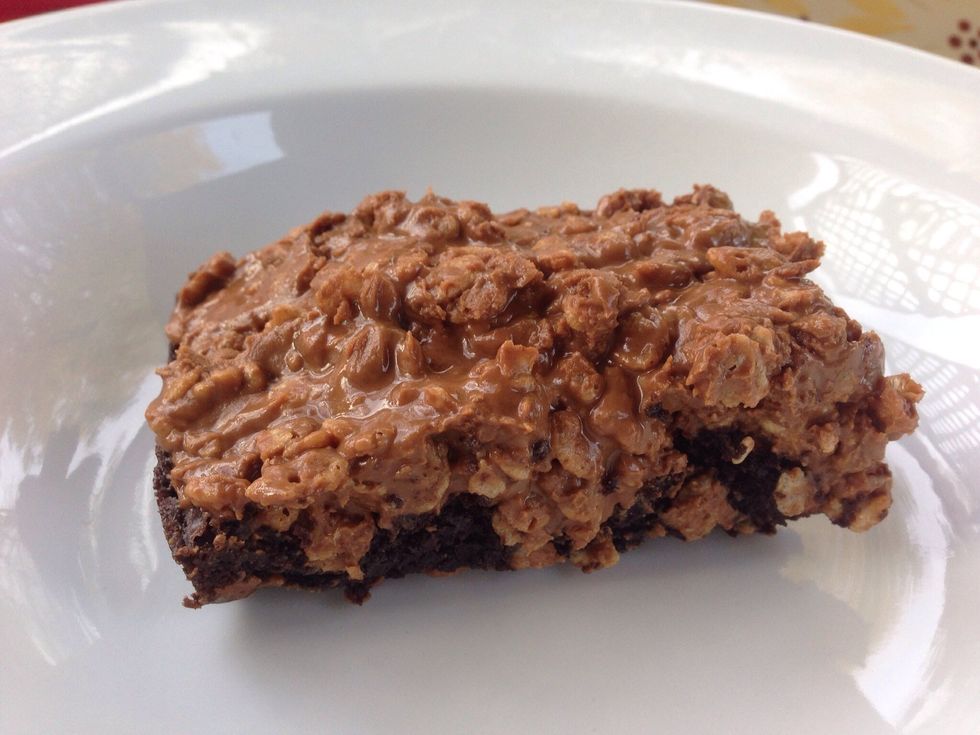 Delish!
2 cups rice crispies
3 tbs butter
One 11.5 oz. bag milk chocolate chips
1 and 1/4 cup peanut butter
One 13 x 9 pan of prepared brownies