Whip up a festive treat in a few minutes. No baking required.
16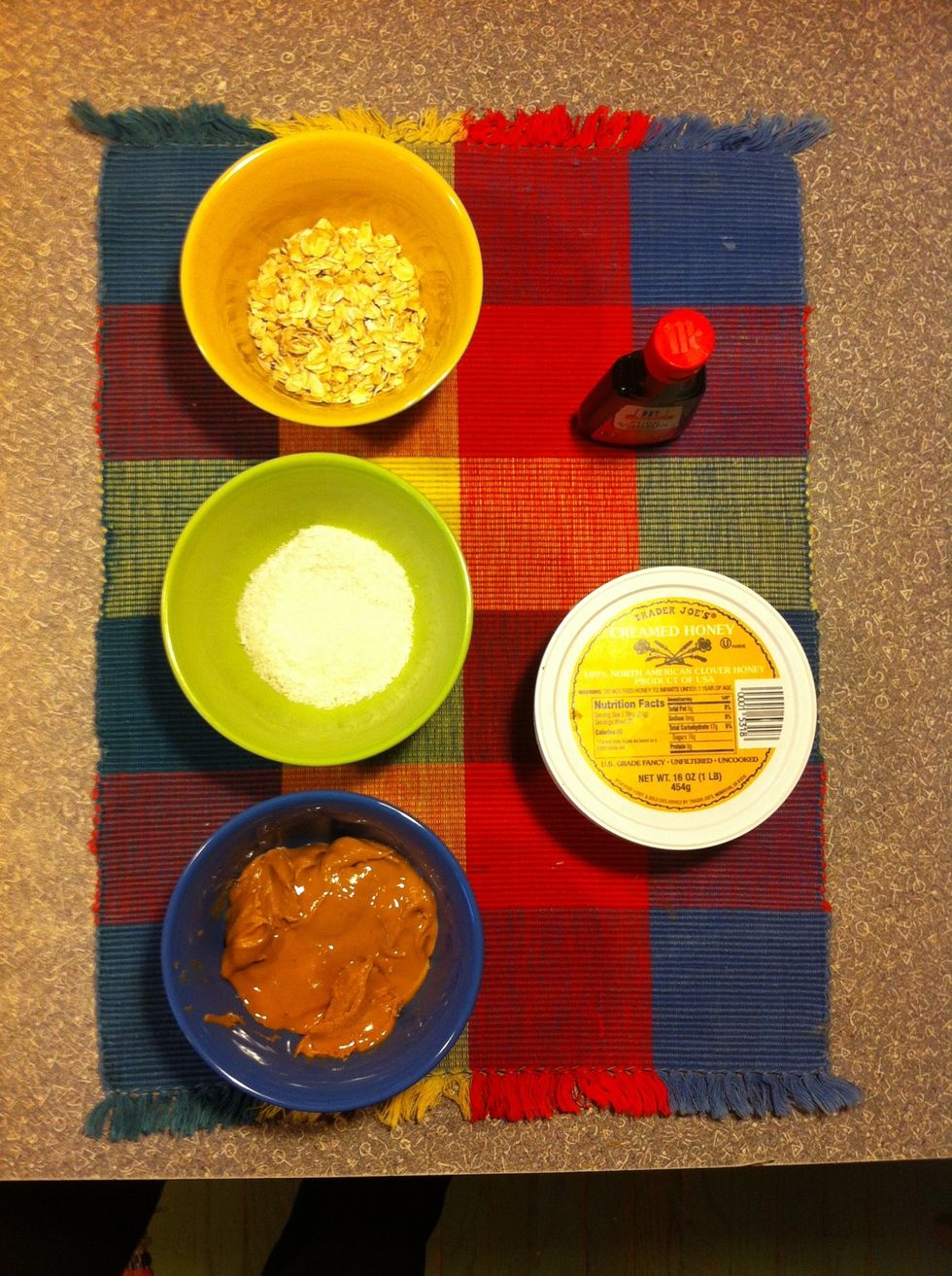 Get all your ingredients together. Good news is there are only 5 of them. :)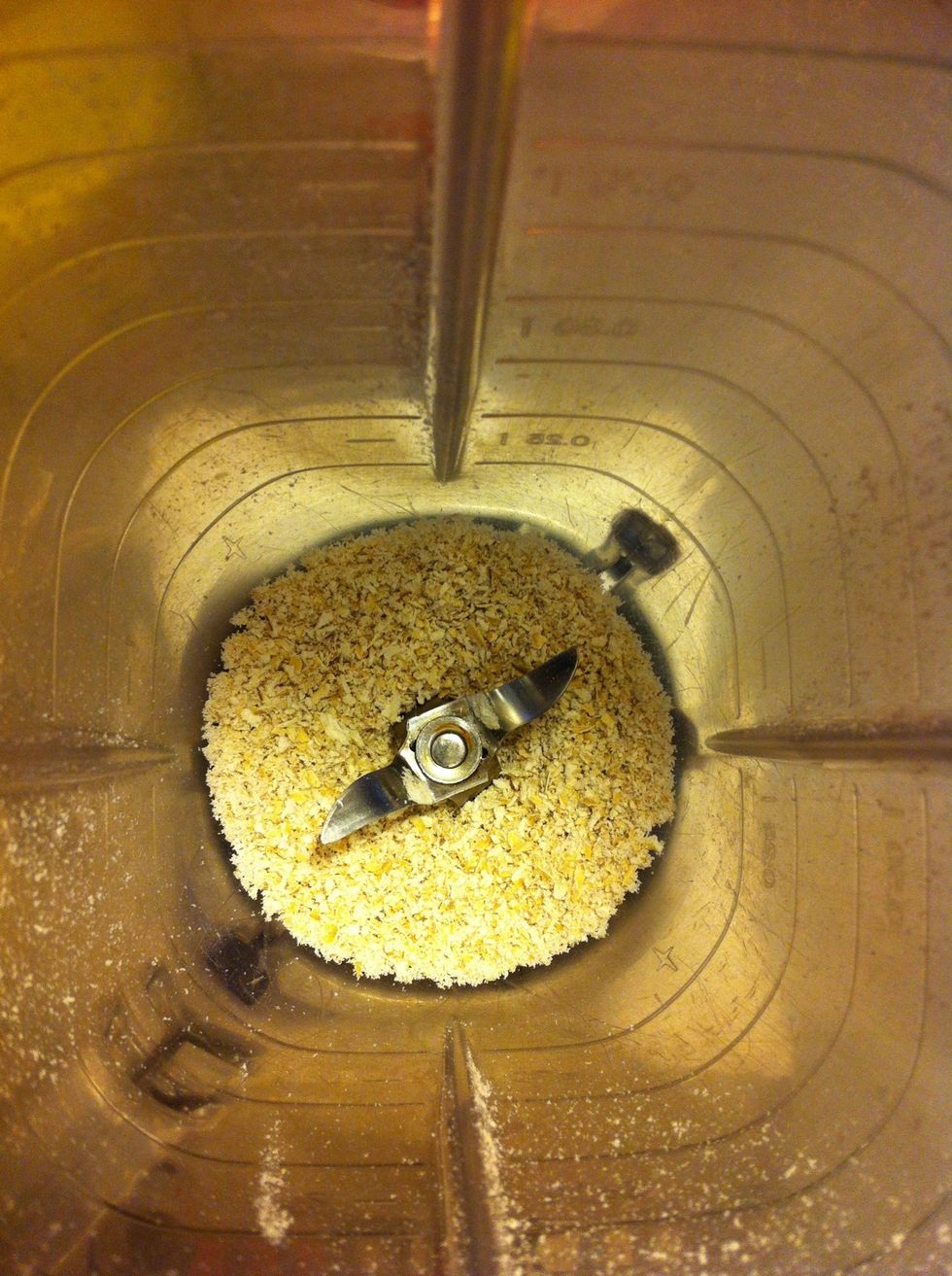 Place the oats and 2-3 pinches of the shredded coconut in a blender. Pulse until the oats form a fine mixture.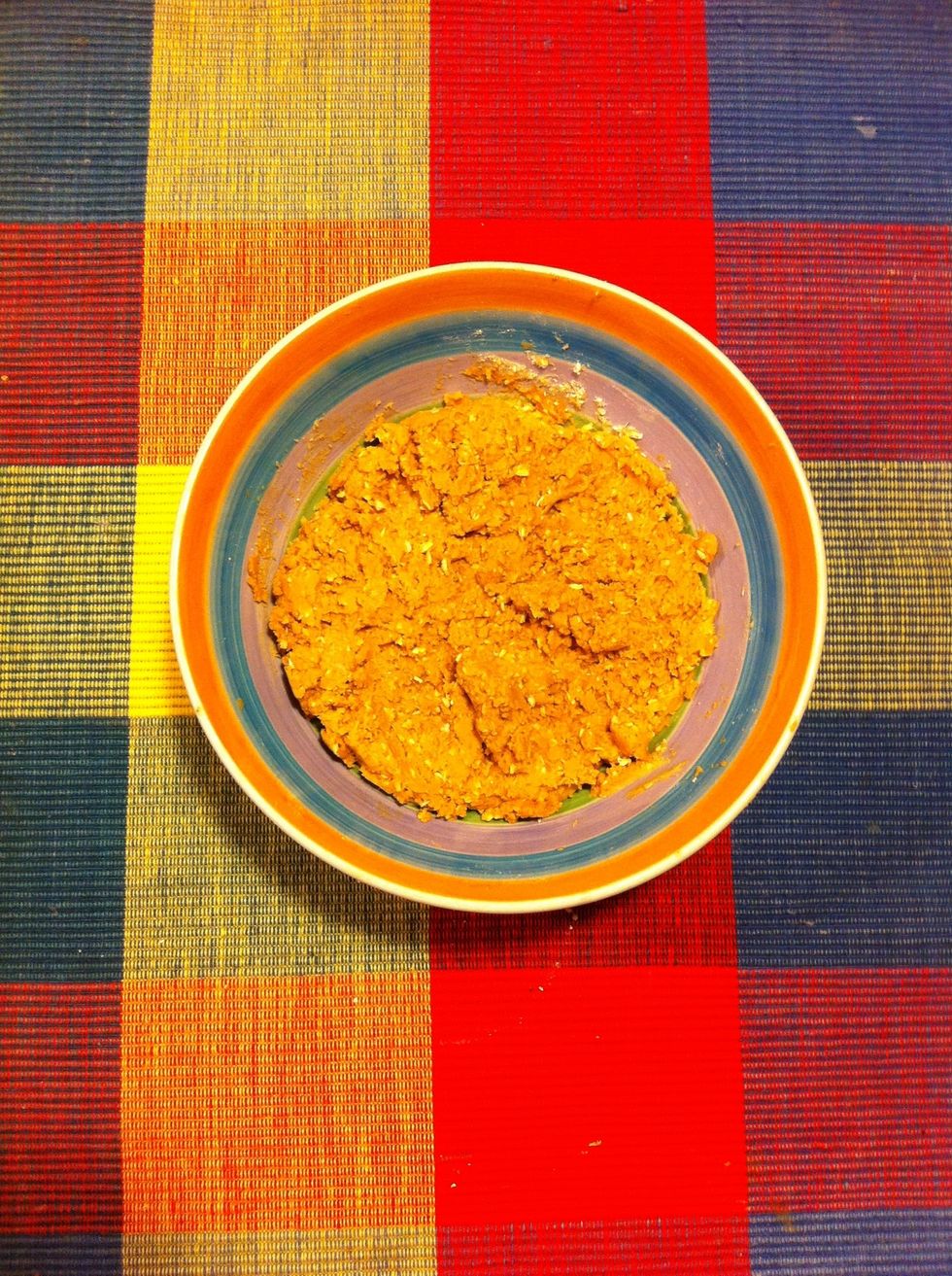 Mix the peanut butter, blended oats, honey, and vanilla in a bowl.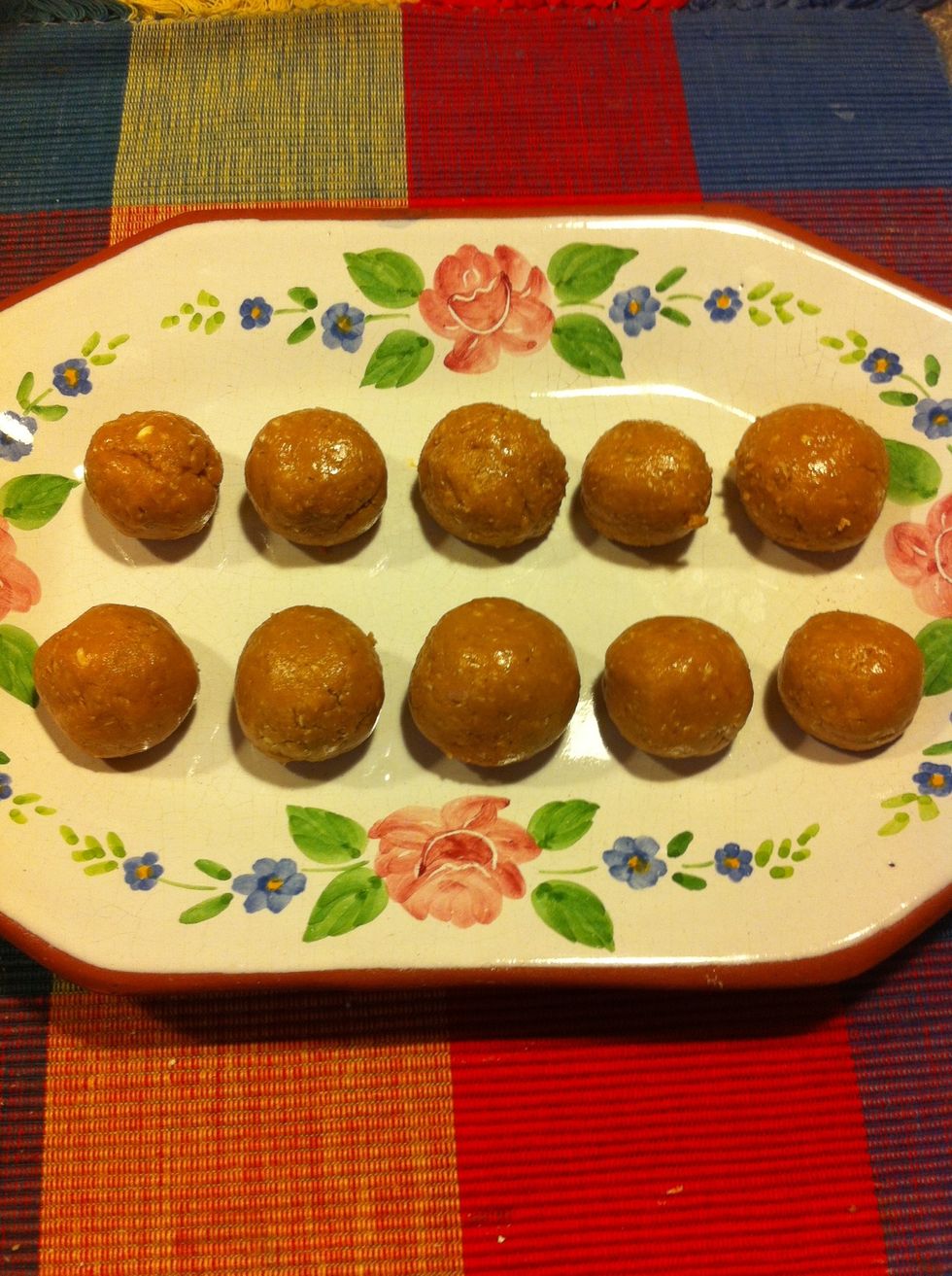 Roll the mixture into small balls.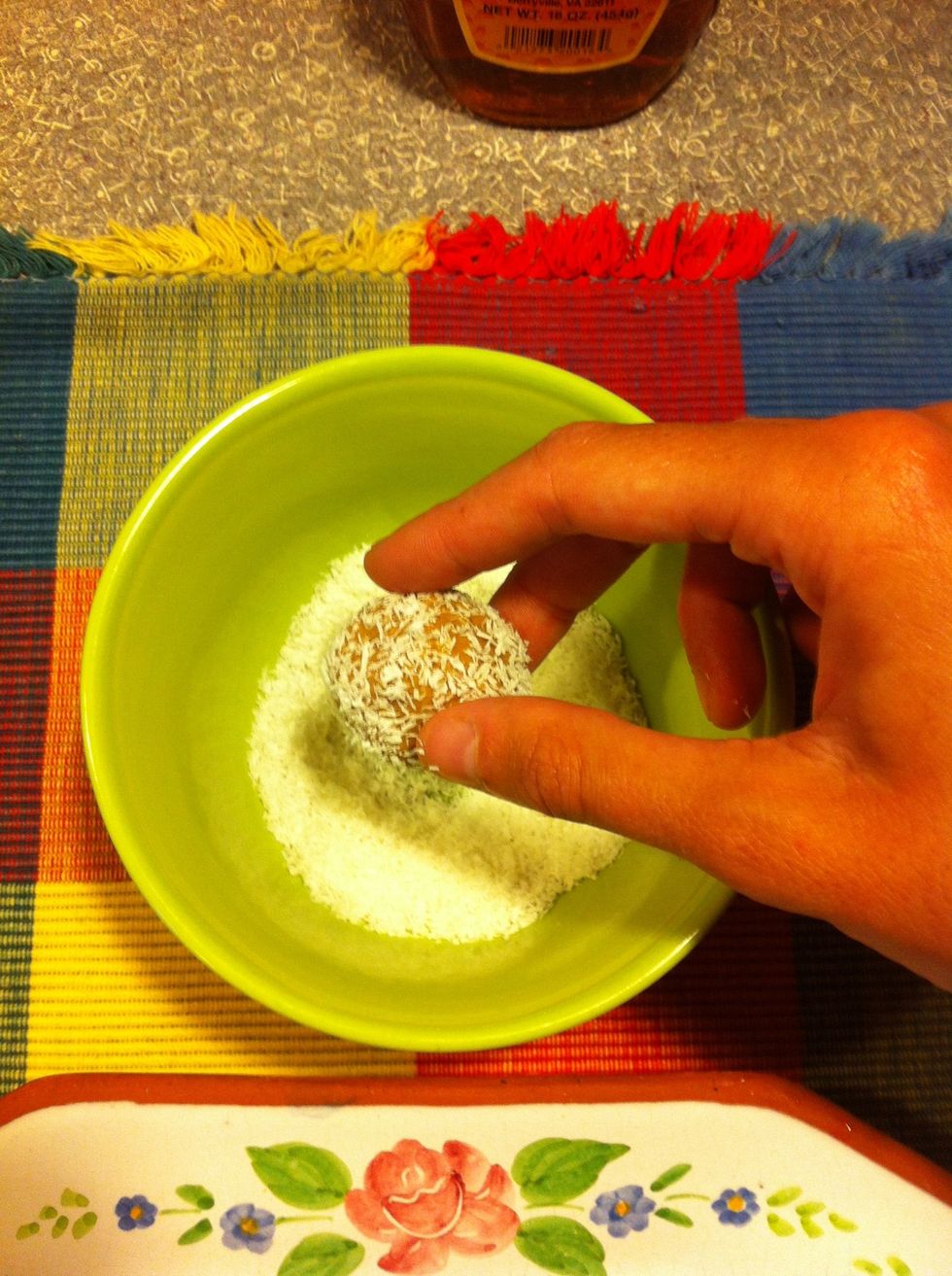 Gently dip each ball into the shredded coconut and cover the entire surface.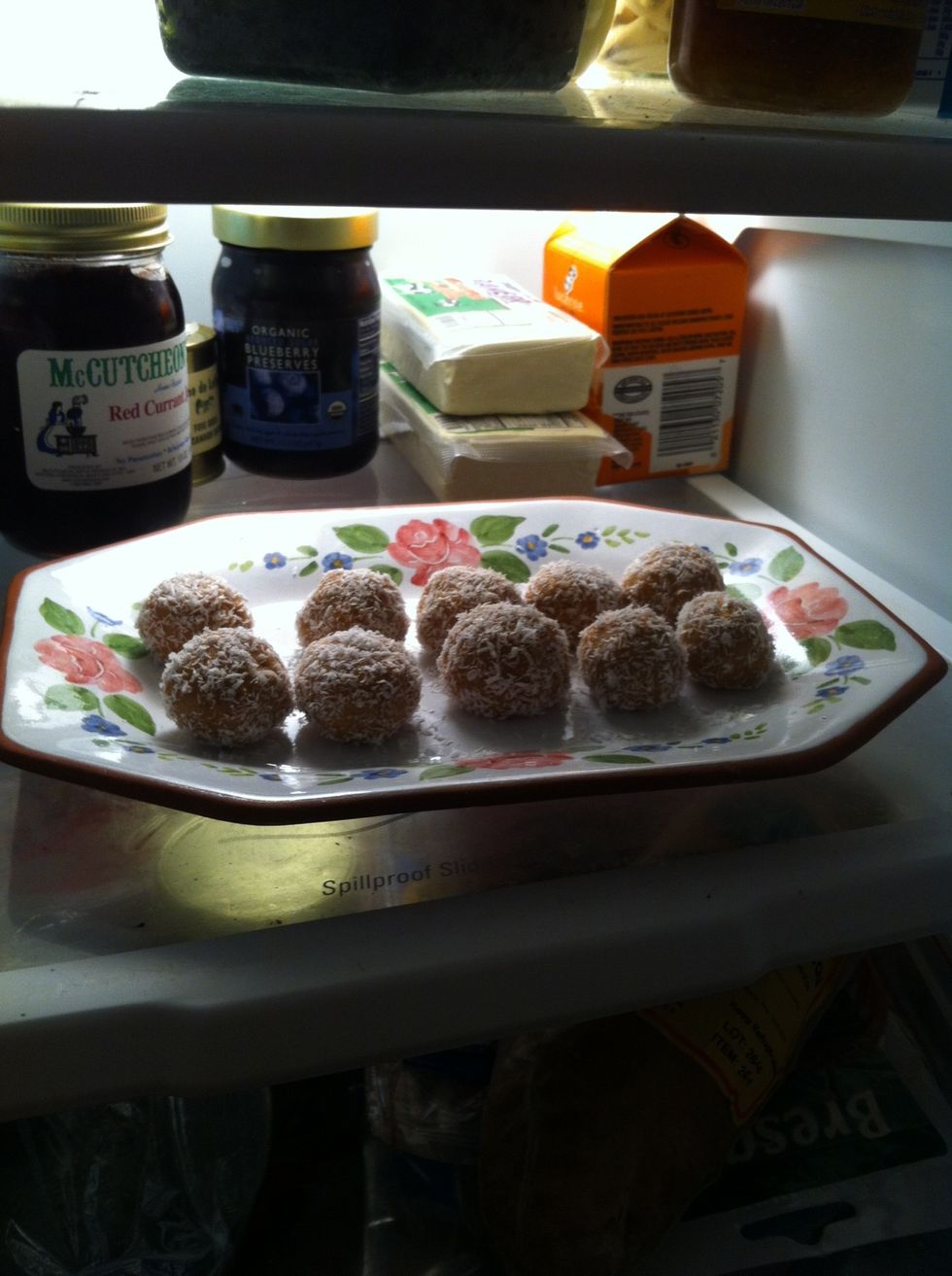 Plop into the fridge for 45 minutes.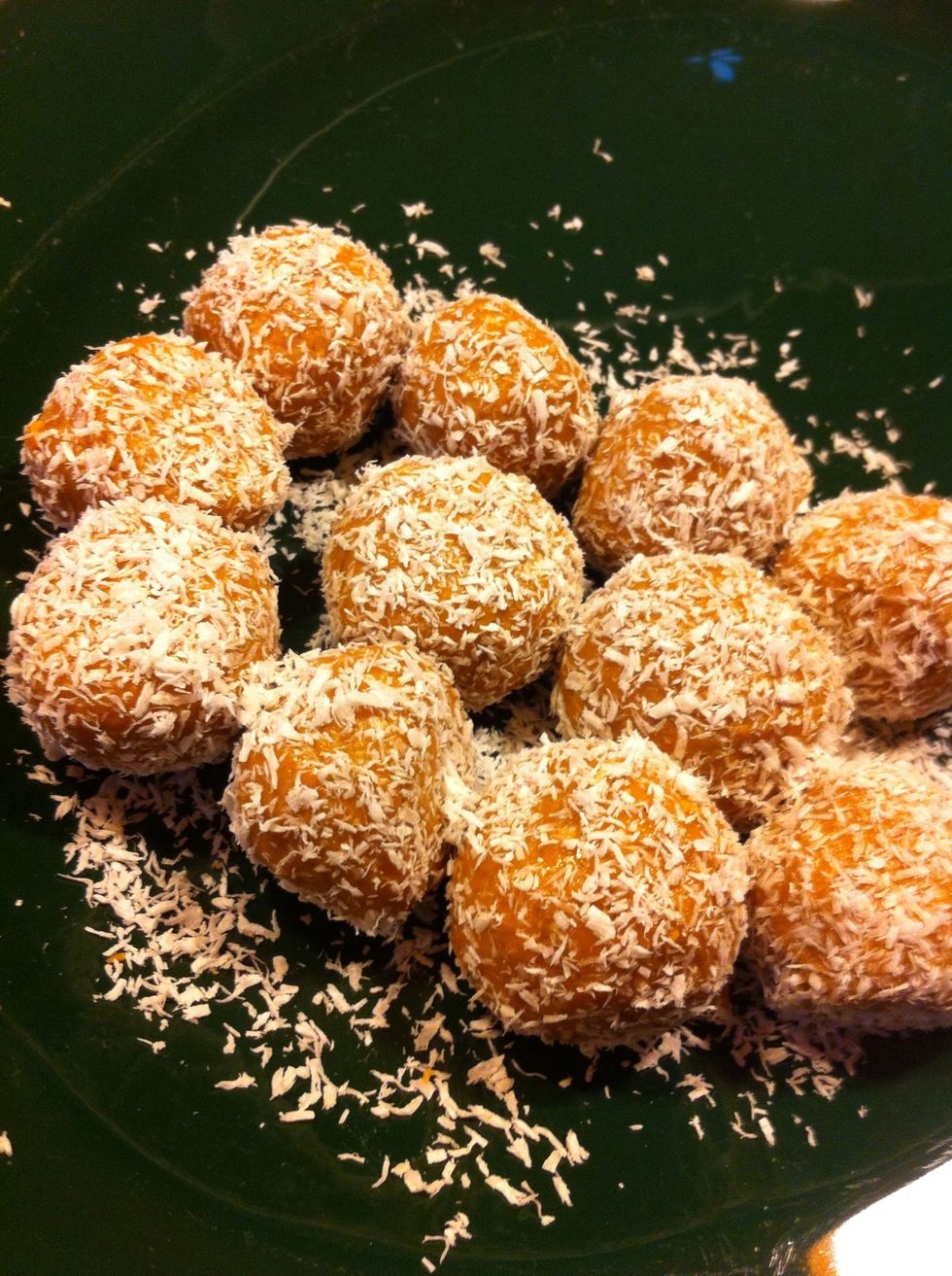 Serve cold and enjoyyyy!
0.0c Oats
3.0Tbsp Honey
0.0c Organic smooth peanut butter
3.0Tbsp Dried shredded coconut
0.0tsp Vanilla extract