Get your ingredients at the ready...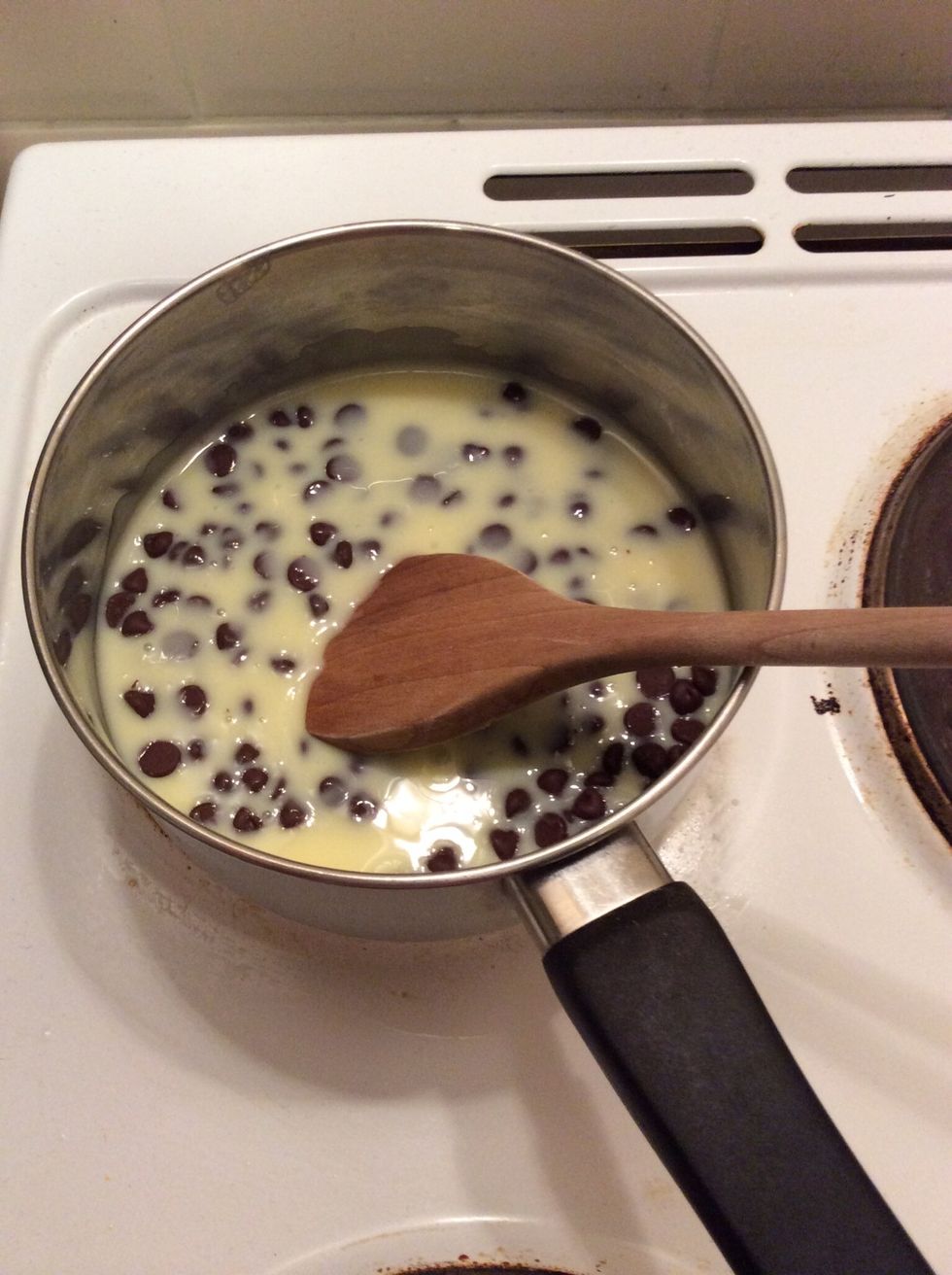 On a low heat carefully melt the choc chips into the condensed milk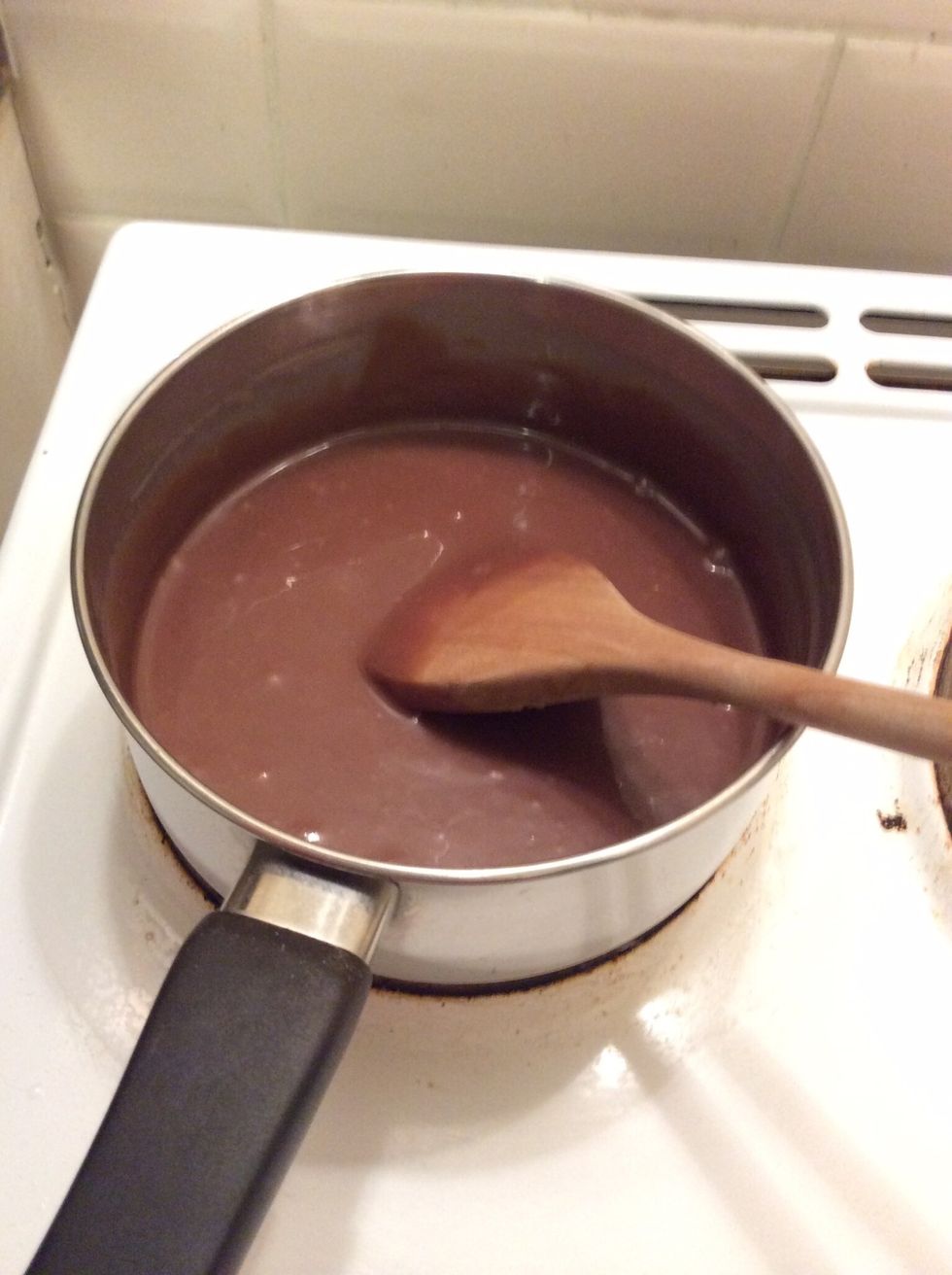 This is what it should turn out like.. Lovely gooey chocolateness. At this point you can add in fillings of your choice and not just peanut butter. Eg Vanilla extract Orange extract Chopped nuts etc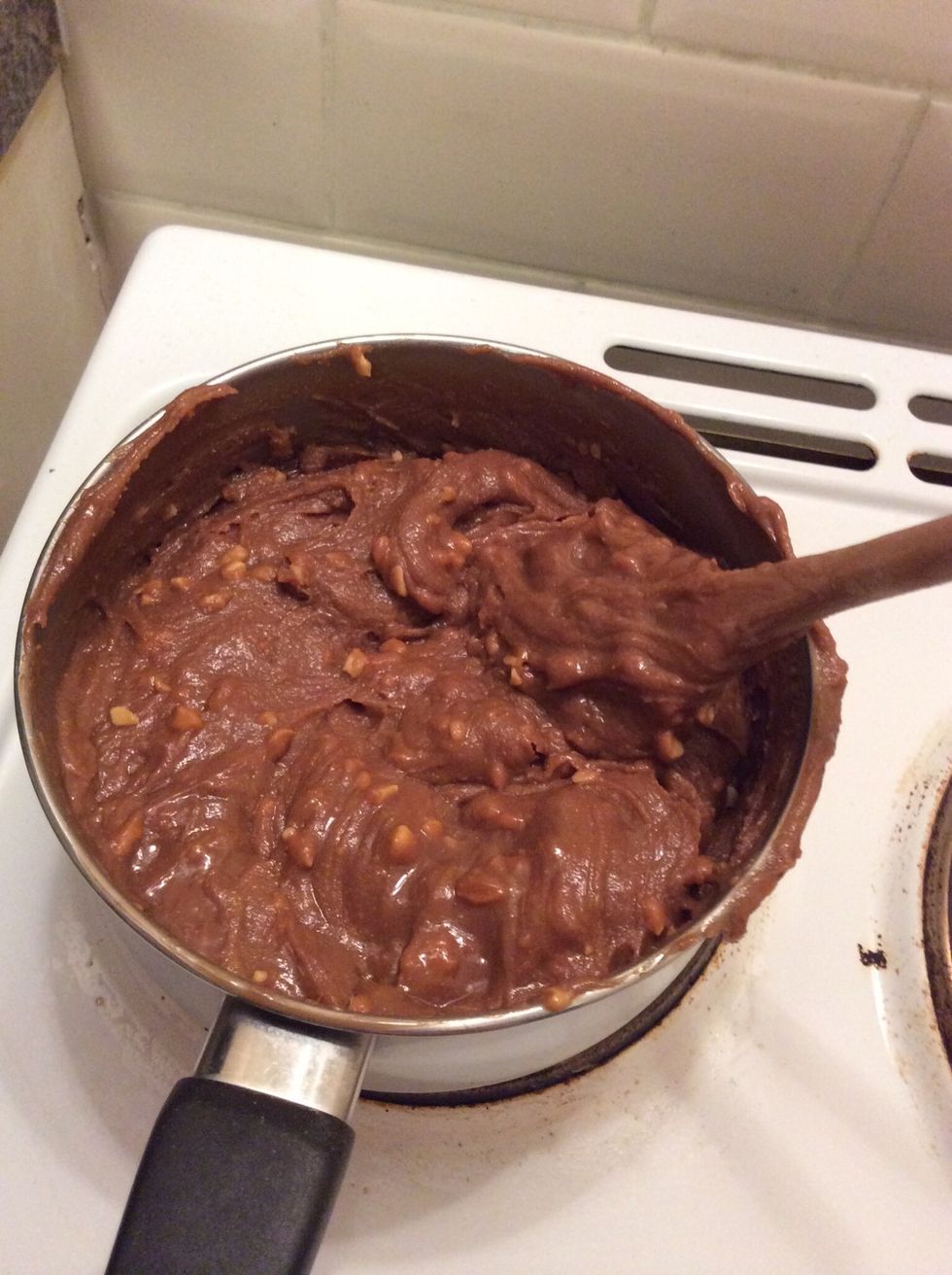 melt the peanut butter into the mixture (crunchy or smooth). You can always add an optional teaspoon of chocolate extract if you want to give more of a chocolate kick or use less PB. Experiment..
Carefully spoon the mixture into a pan (any of your choosing really) just think about the height and width of the fudge pieces that you want
Resist the temptation to eat straight away (maybe some scrapings won't hurt) and let chill in the fridge for about 2 1/2 hours or better overnight..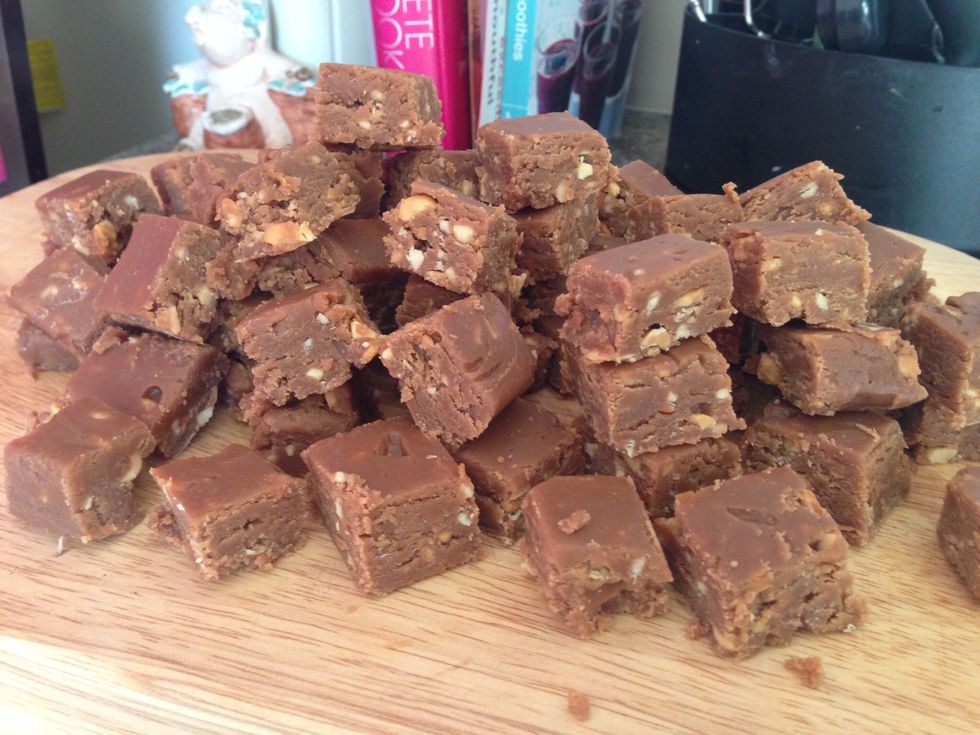 Cut your fudge pieces to size and leave them how they are or....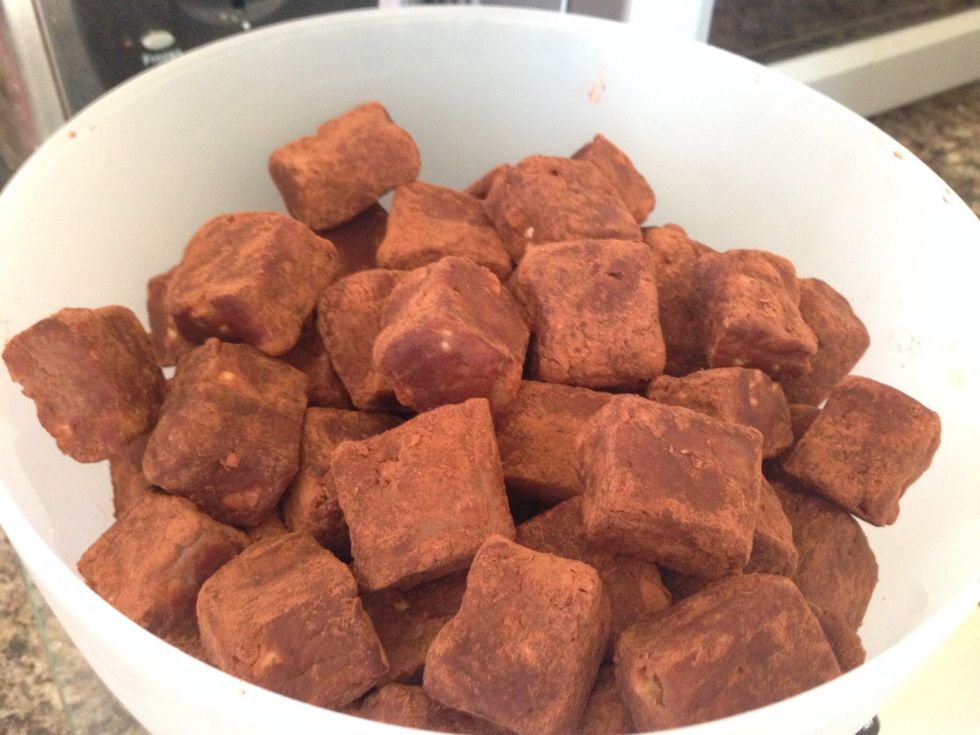 Add a coating to them.. Eg Cocoa powder Finely chopped nuts Crushed chocolate candies..... And enjoy!!!
P.s best kept chilled and eaten in the next couple of days..
200.0g Chocolate chips
1/2c Peanut butter
1.0 Sweetened condensed milk
1.0tsp Chocolate extract (optional)
1.0tsp Vanilla extract (optional