How to make peanut butter and jelly oatmeal cookie bars
Tastes like a peanut butter and jelly sandwich but better!
817
Line a 13x9 inch pan with parchment paper and spray with cooking spray.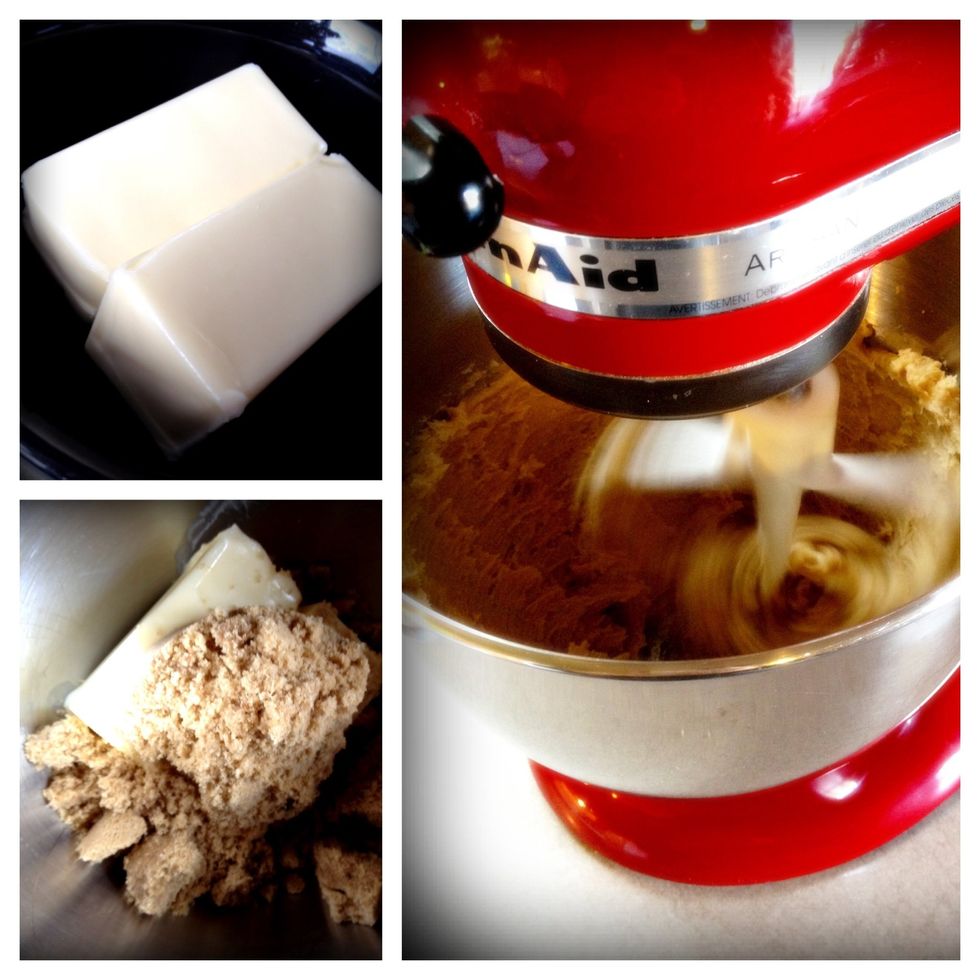 Blend softened butter and brown sugar
Add baking soda, salt, and flour. Mix together, then add oats.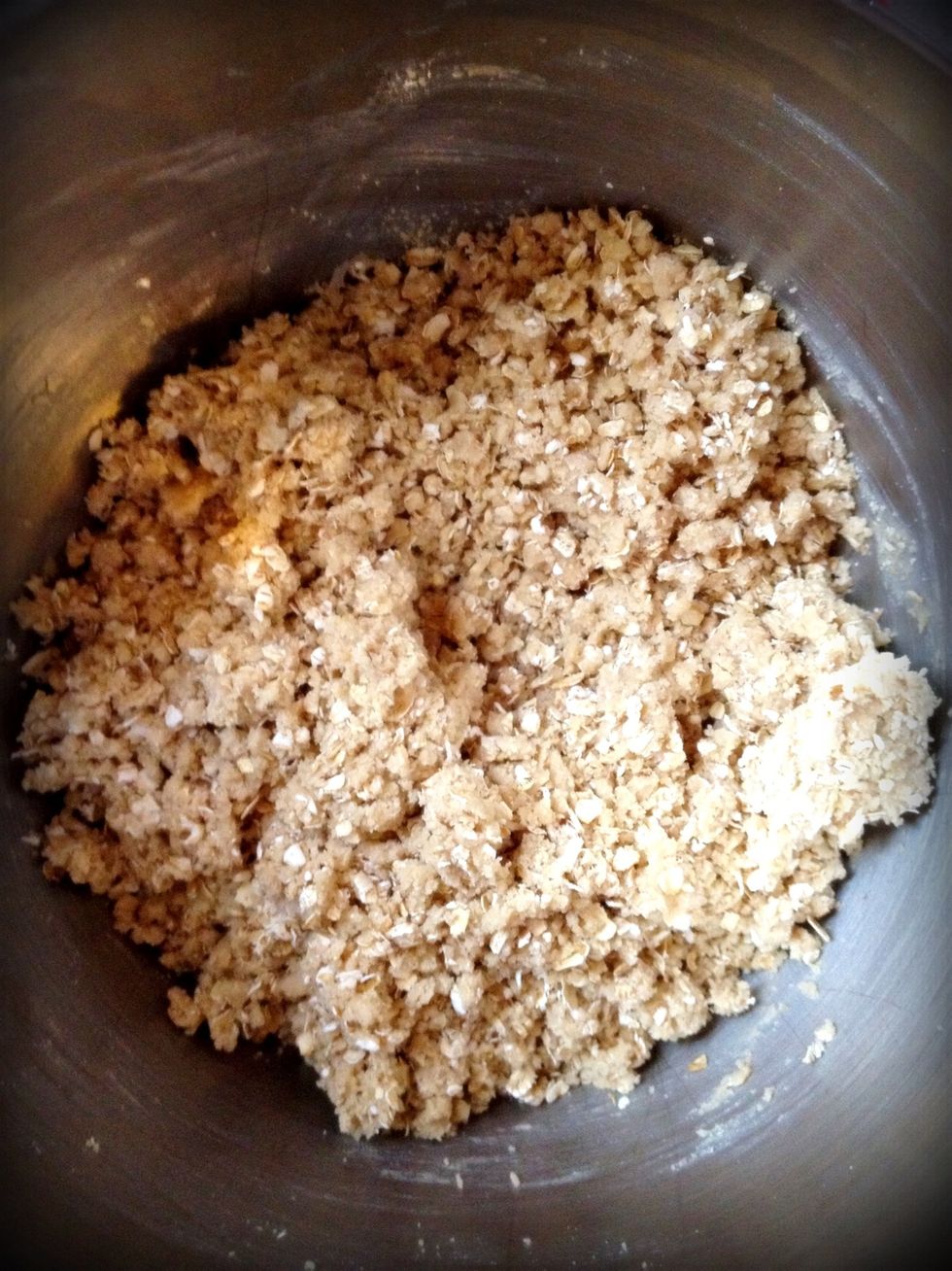 Should be nice and crumbly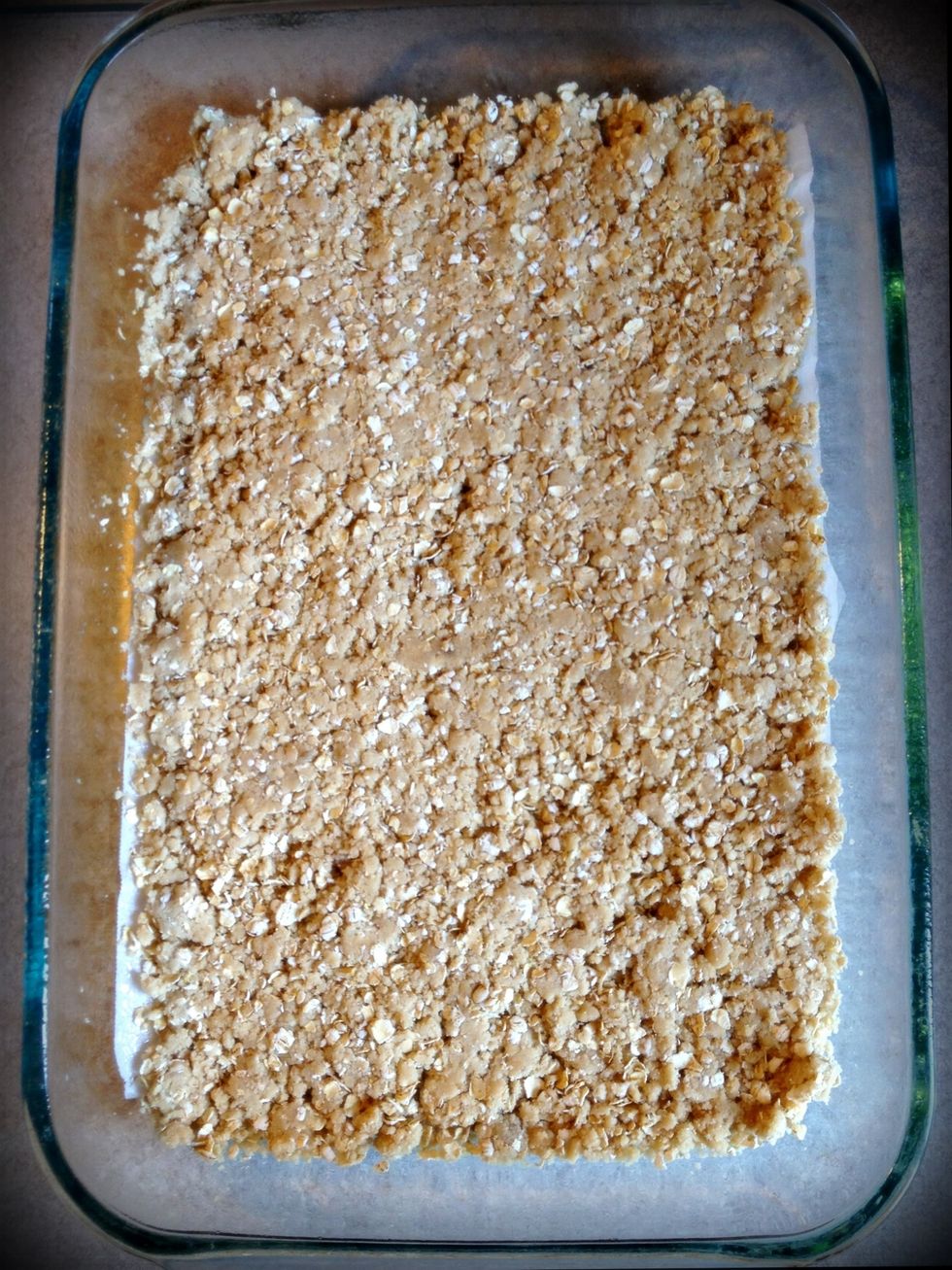 Press half of the oat mixture into the pan.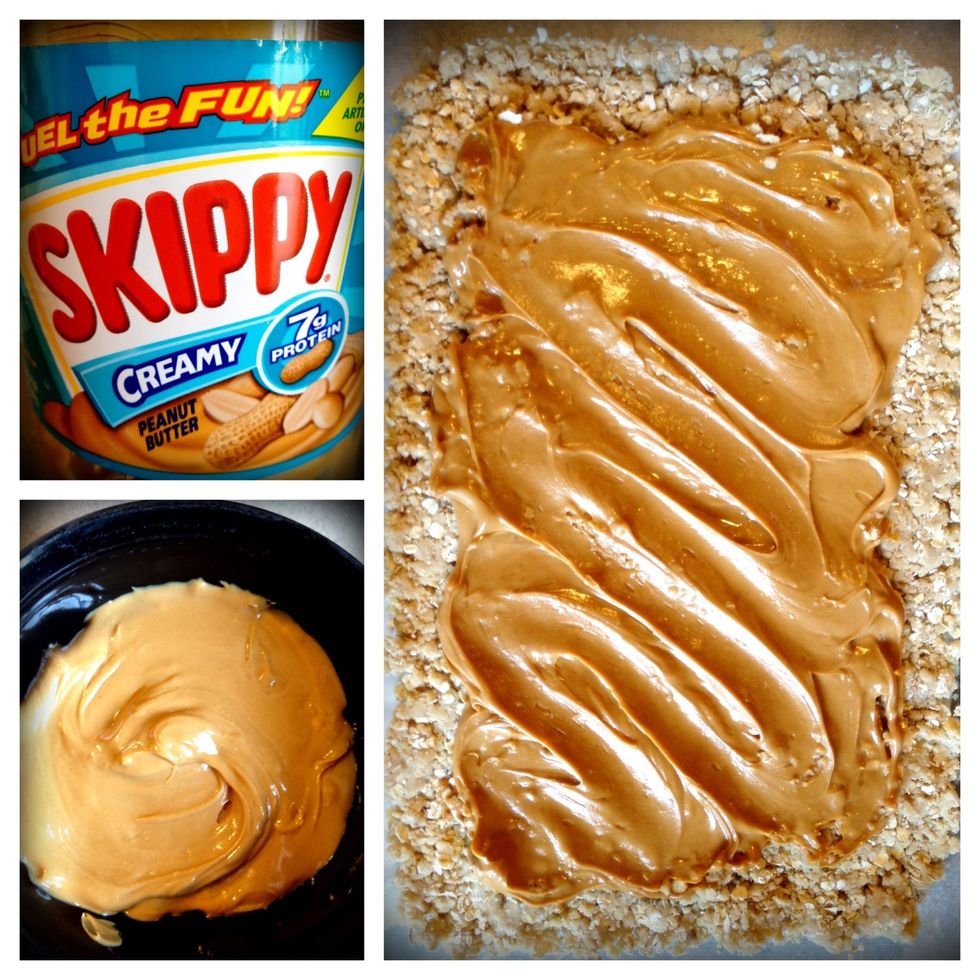 Heat the peanut butter in the microwave for 20 seconds to make it easier to spread. Spread it evenly being careful not to disturb the oatmeal mixture too much. It's not necessary to go to the edge.
Dot the jam evenly over the peanut butter and carefully spread it all over.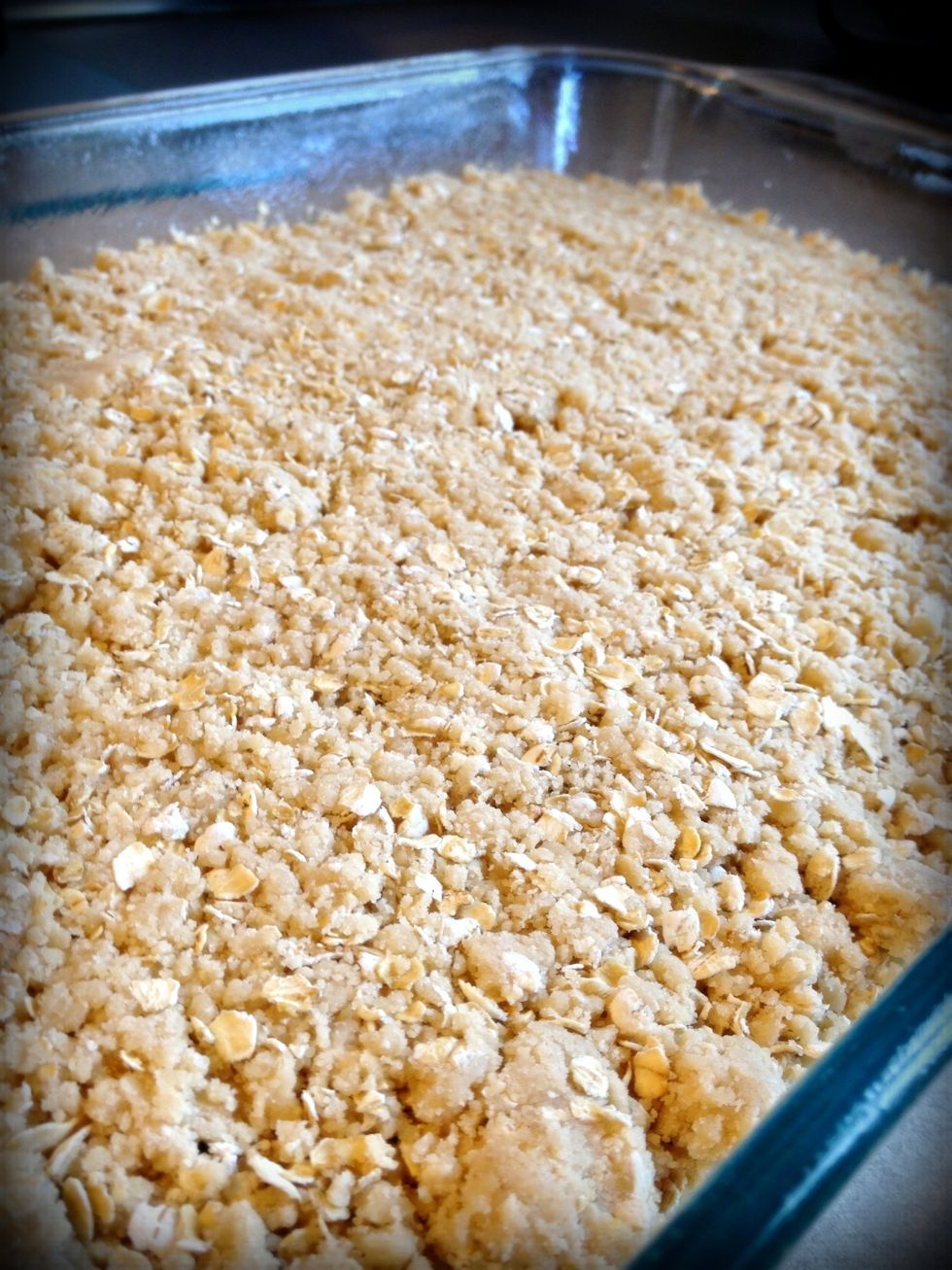 Cover with remaining oat mixture and carefully press down.
Bake at 350 degrees for 35-40 minutes
Mmmm!
1.0c Brown sugar
1.0c Butter
1/2tsp Baking soda
1/4tsp Salt
2.0c Flour
2.0c Oats
1.0c Peanut butter
1/2c Strawberry Jam
Parchment paper
Cooking spray
13x9 inch pan