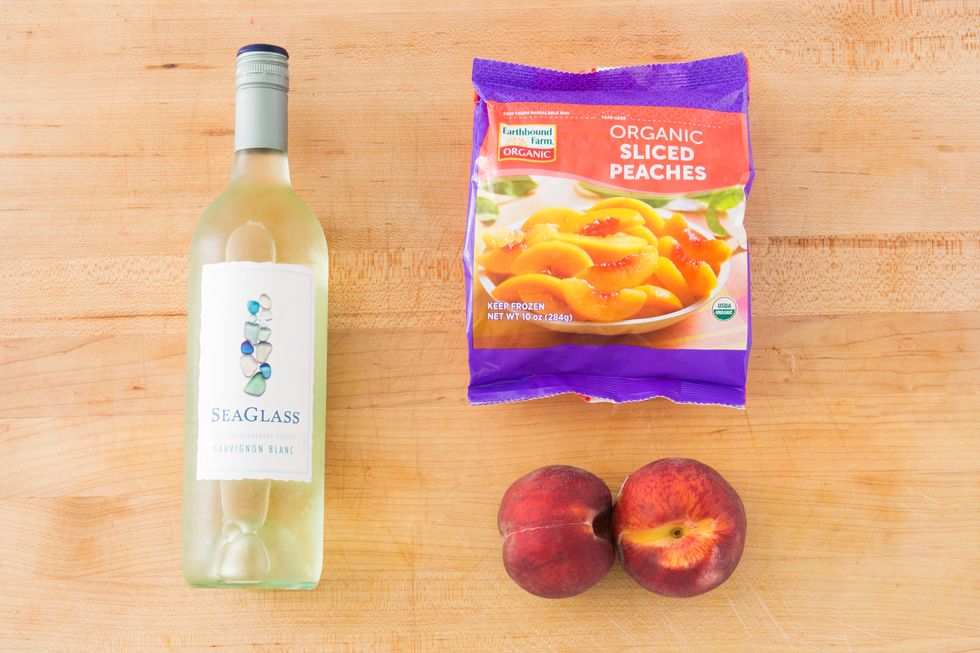 Gather your ingredients.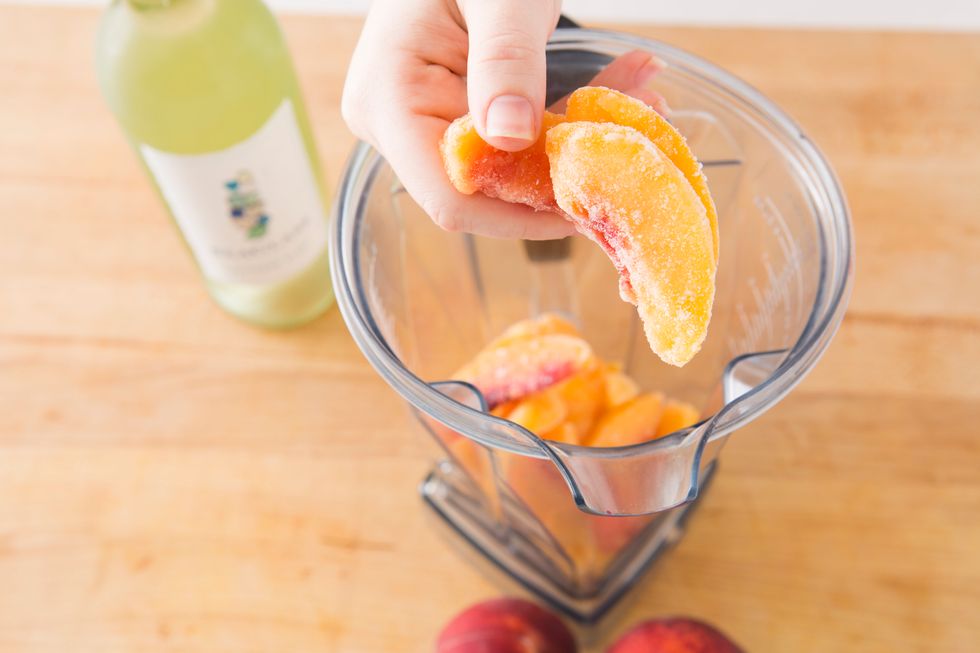 We used frozen peaches to make sure our slushies were ice cold and could be made quickly, but feel free to slice up fresh peaches to freeze. You know about 2-3 medium peaches for the recipe.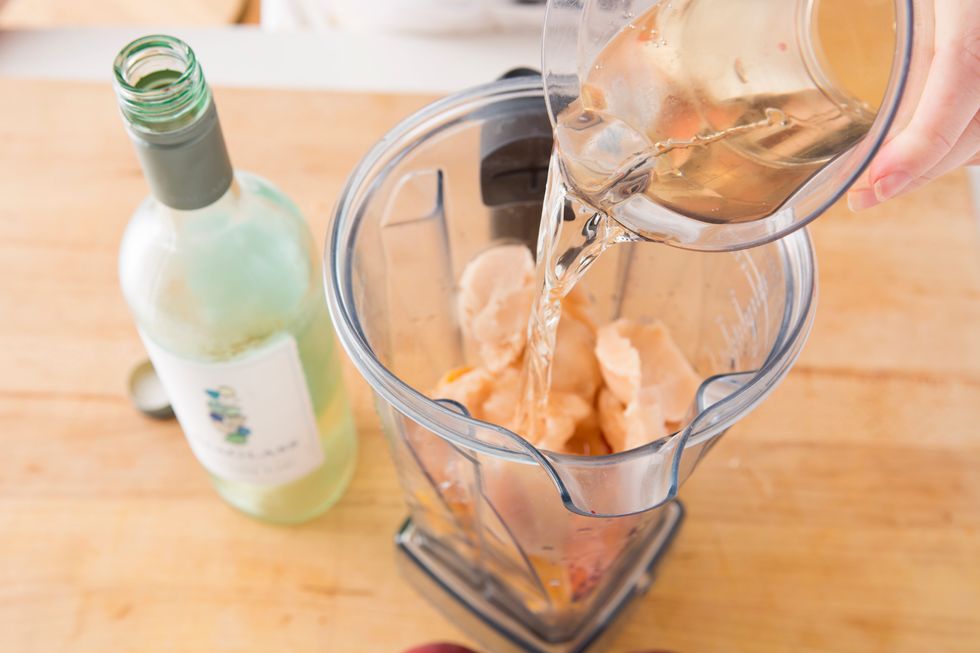 Add frozen peaches to your blender. Then, add two cups of chilled Sauvignon Blanc. You can also add a little peach gelato to give your slushies an extra punch of flavor. Blend well.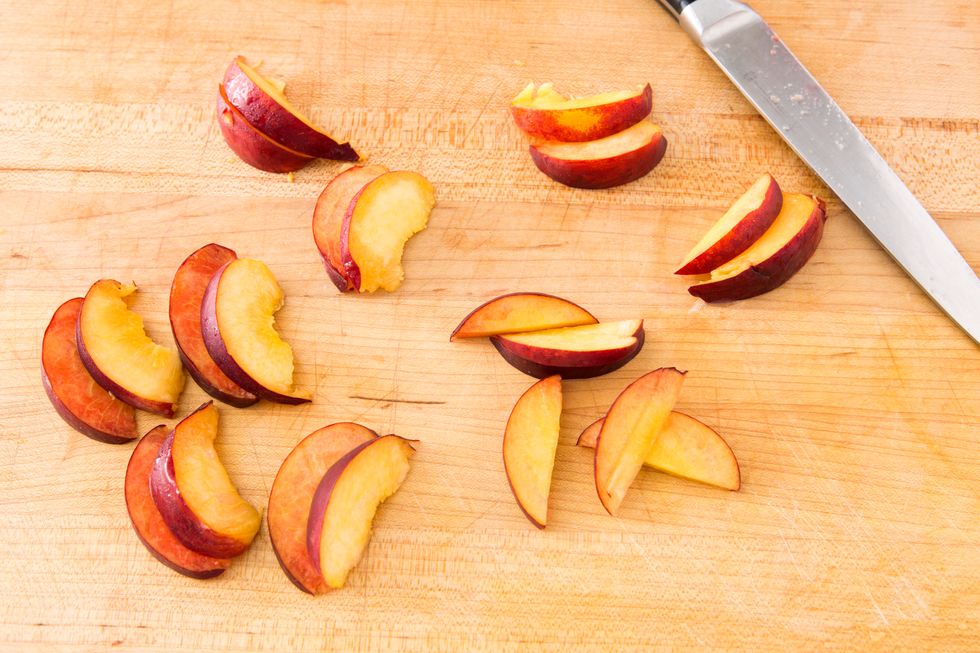 Slice up fresh peaches for garnish.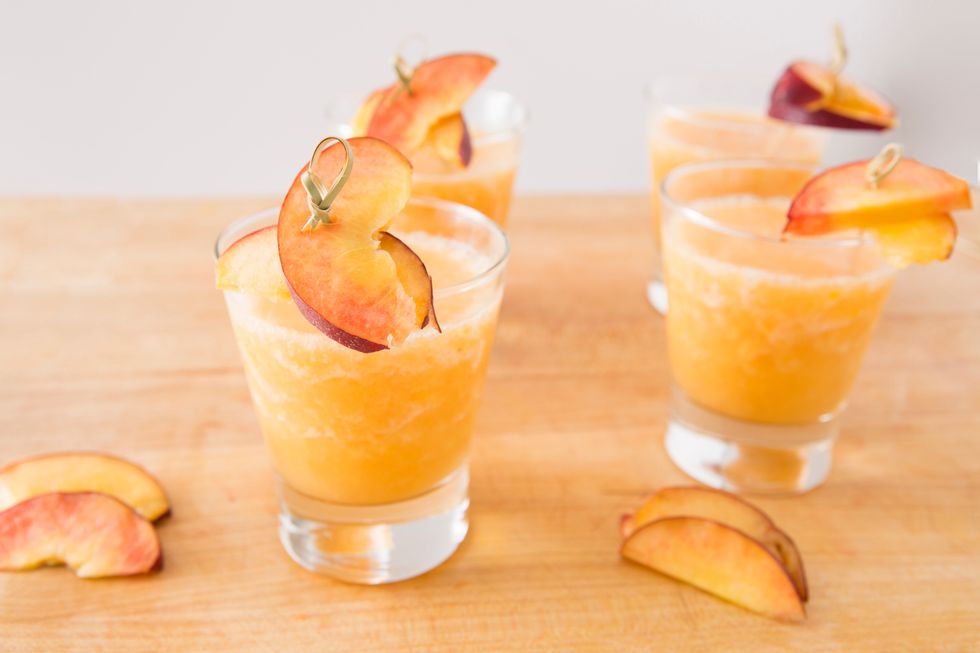 Add your slushie to desired glasses and garnish with fresh peach slices.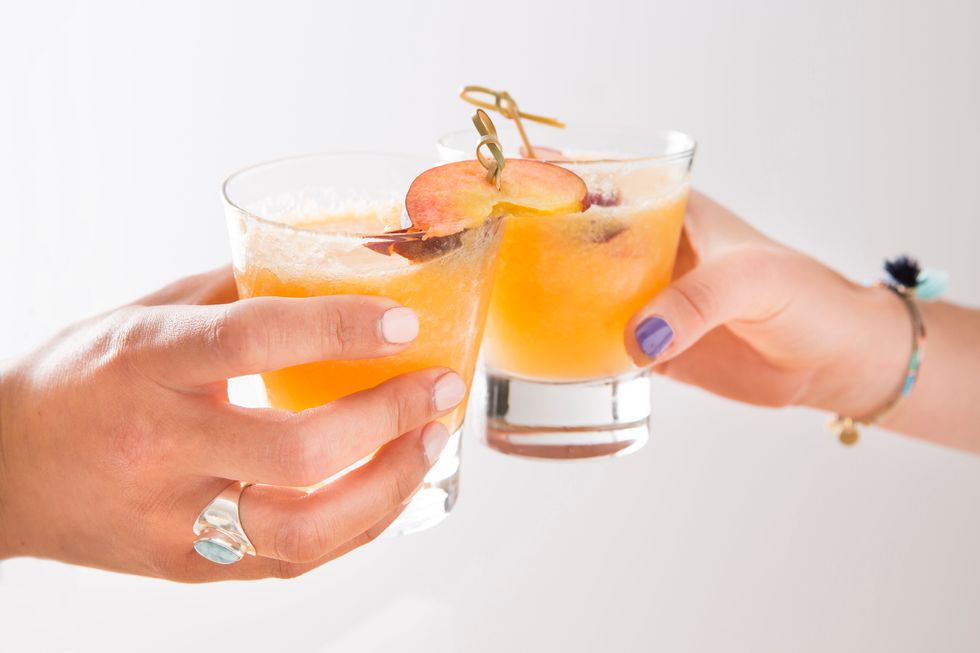 Now THIS is happy hour!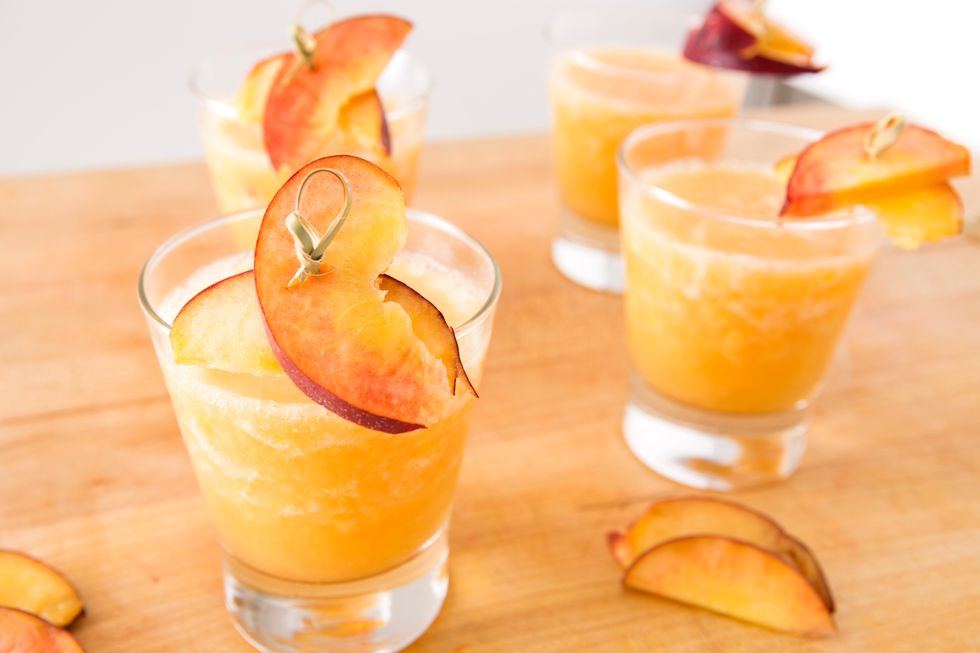 This recipe was inspired by: http://www.dessertfortwo.com/peach-wine-slushies/
2.0c Sauvignon Blanc
3.0 Medium Peaches
B+C
We are the team behind Snapguide. Feel free to message us if you have any questions or see something that could be improved!