Use this recipe with my buttery pie crust and crème fraîche guides :)
29
I made three pies so in my guide, it may look like a lot of ingredients but do not worry, the ingredient list is only for one pie :)
Get ready to roll out your buttery pie crust dough that you had sitting in the fridge for at least two hours. Be generous with the amount of flour used!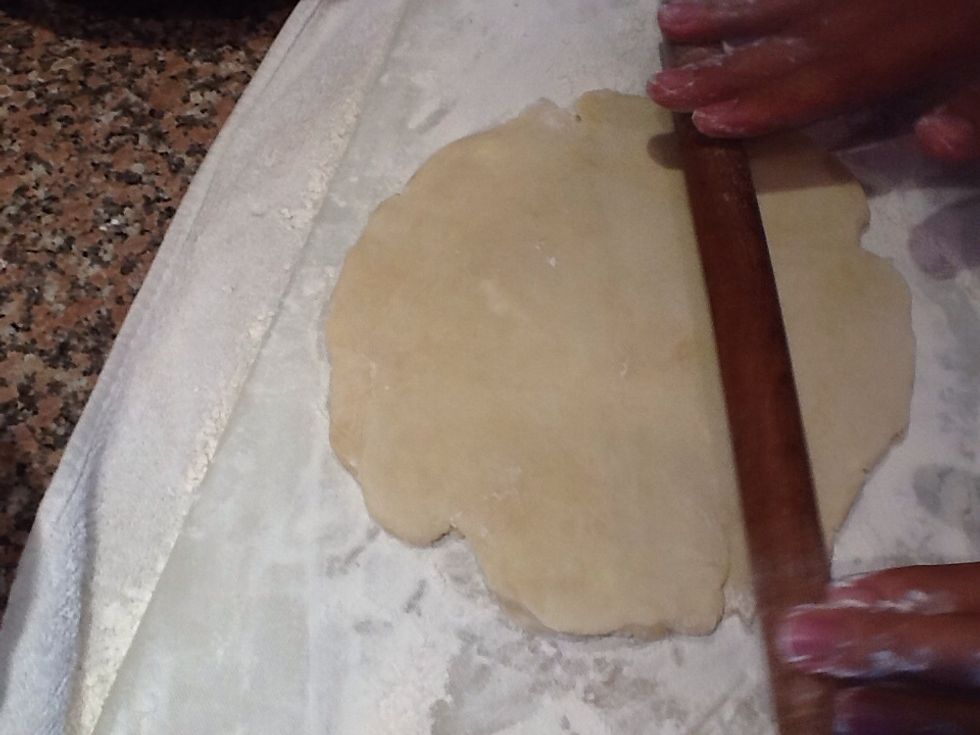 Roll it out. Be patient during this process. Roll it a couple times in one direction and then rotate it a bit and repeat until you've rolled out your dough into 12 inches in diameter.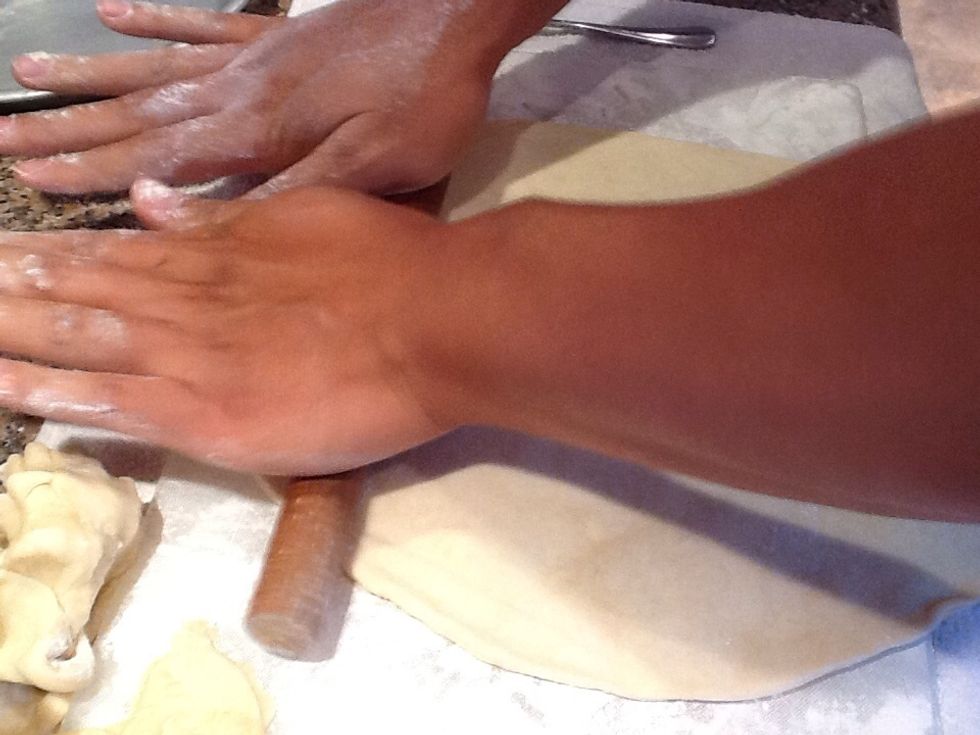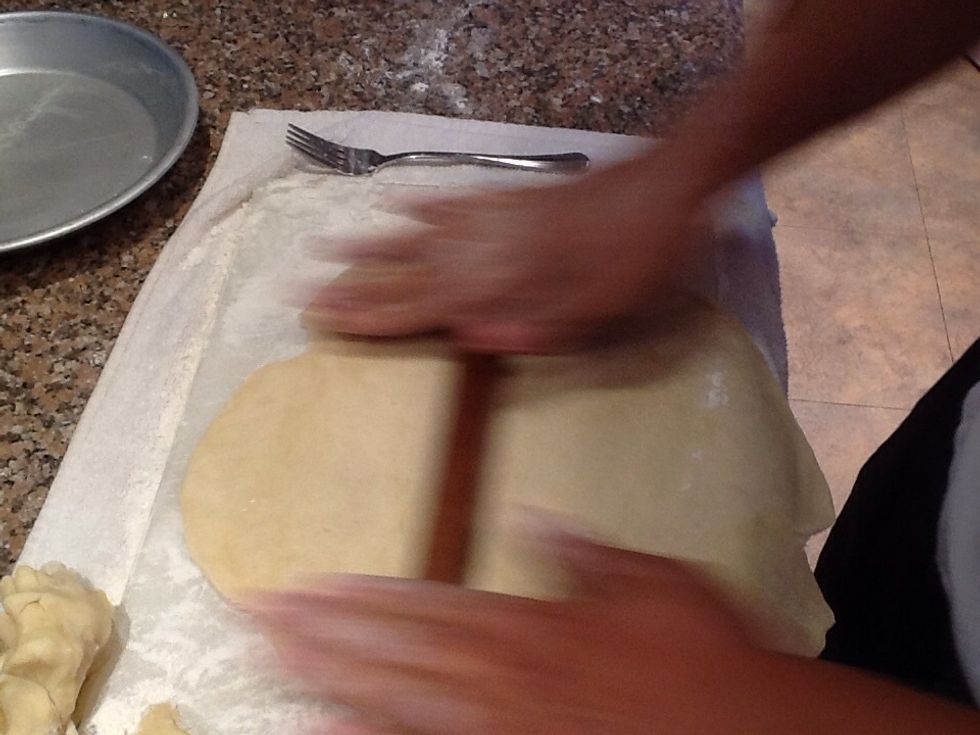 Roll it out so your pie crust is about 1/8" in thickness.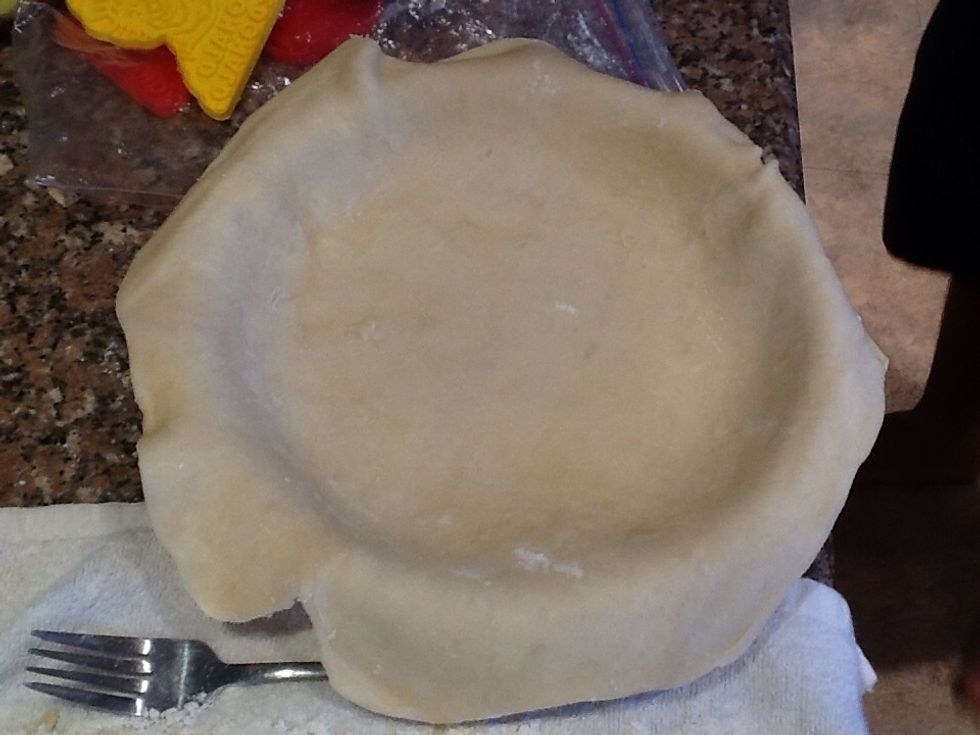 Put it over your pie pan. Use a pan that is 8.5" to 9".
Cut excess dough and fold over the edges and crimp.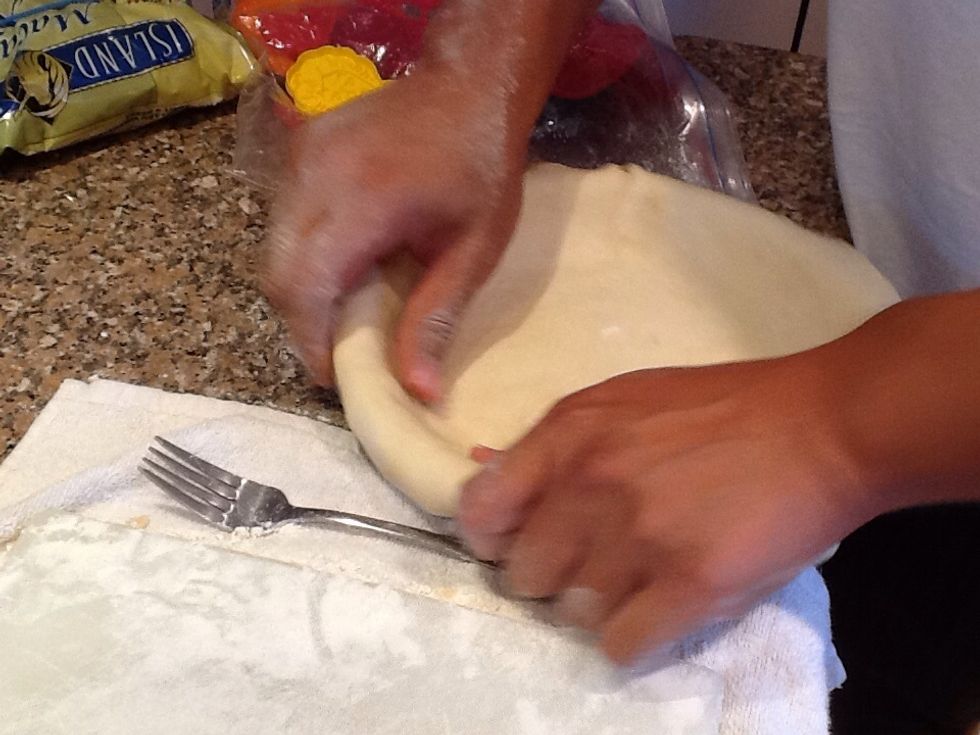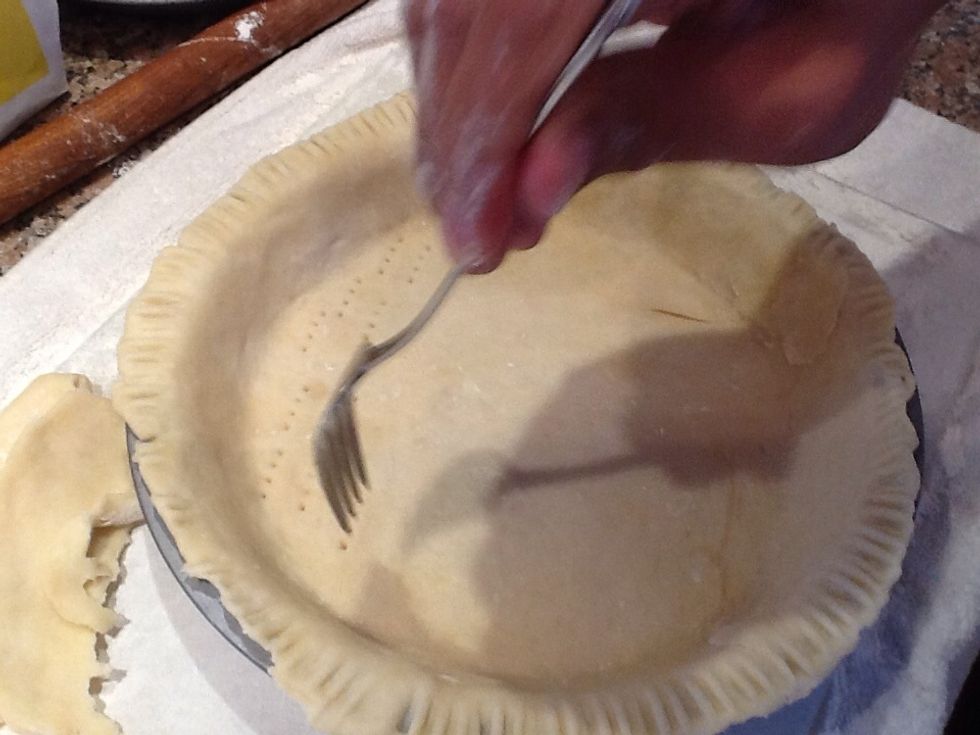 Poke holes with a fork on the bottom of the pie.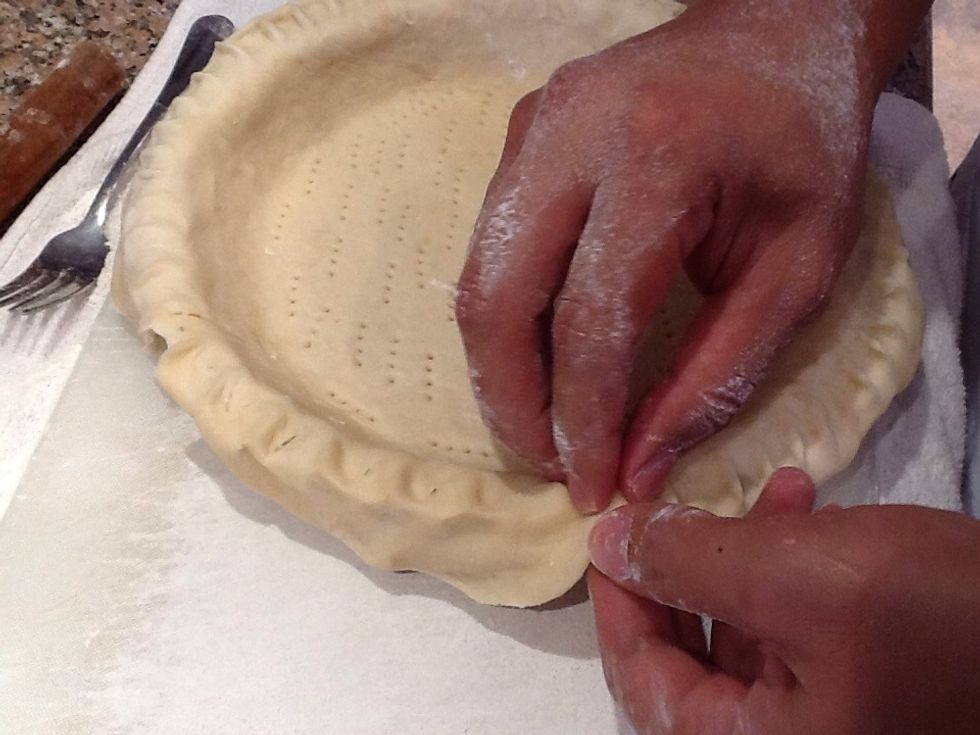 Finess the crimps to your liking :) when you're done, freeze it for thirty minutes.
While you wait for your crust that's in the freezer...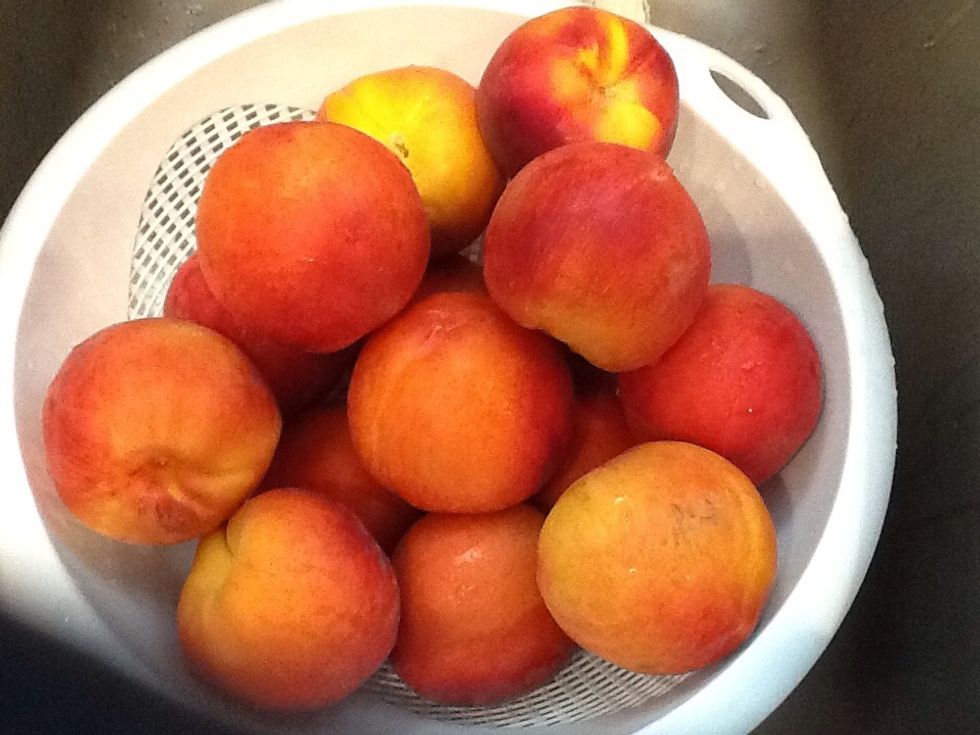 Wash your peaches.
Quarter and pit them.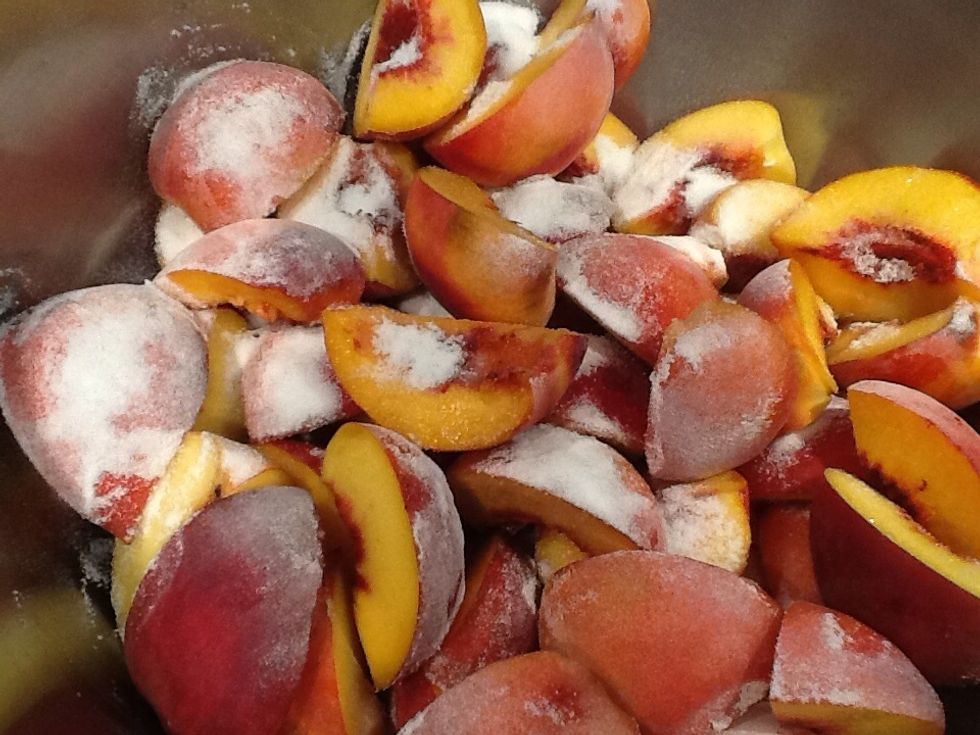 Sprinkle in your 4 tbsp of sugar and a pinch of salt. Mix well and set aside in room temp, stirring occasionally.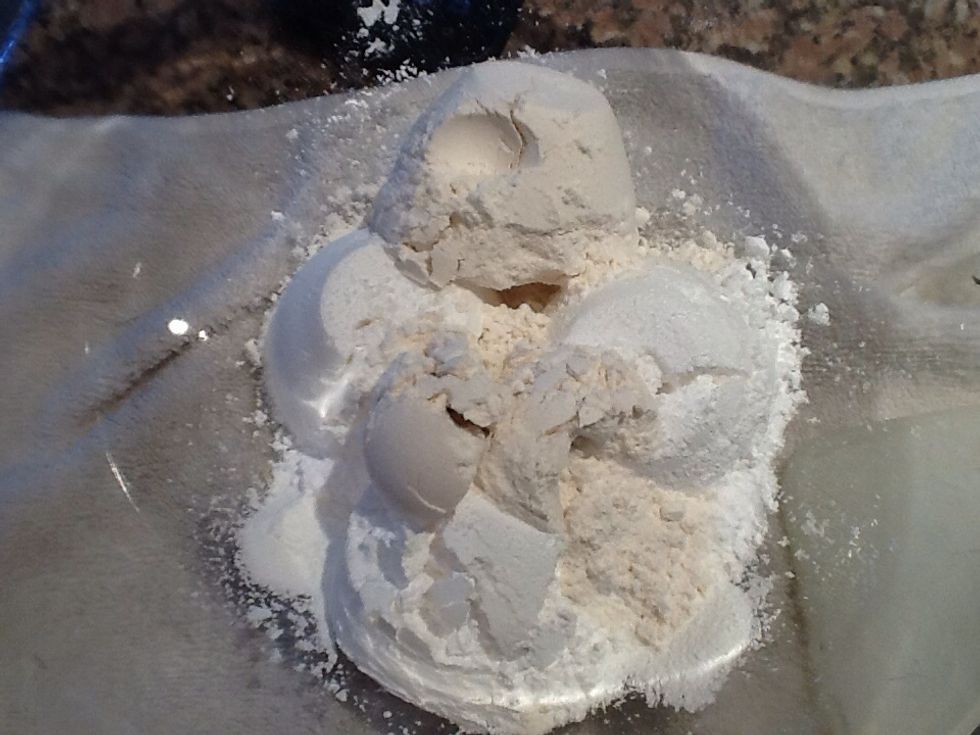 Gather your baking powder, confectioners sugar, 3 tablespoons of all purpose flour, and one pinch of salt.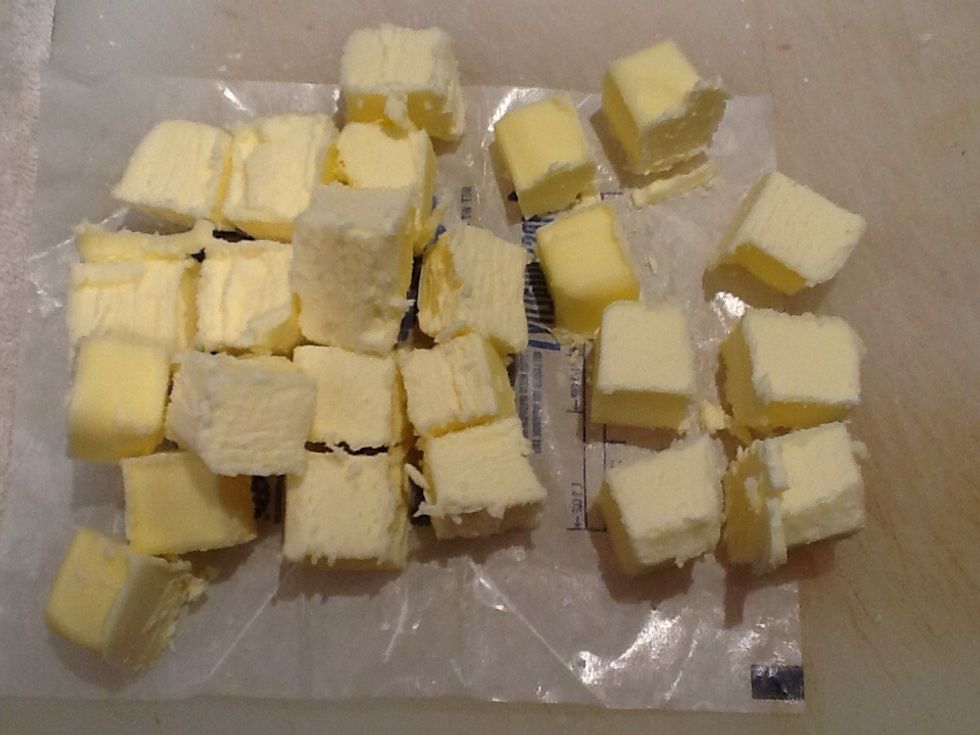 Cube up half a stick of butter.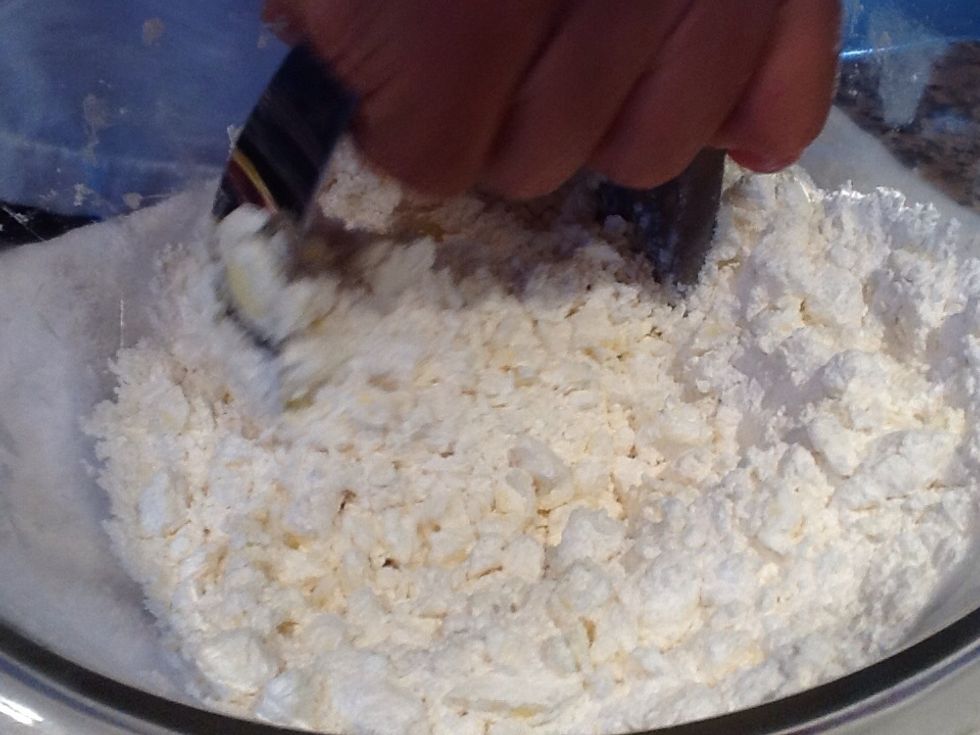 use a pastry blender or fork and knife to chop up butter. We want to do this until the texture is crumbly- do this by adding the remaing 3 tablespoons of all purpose flour a little at a time.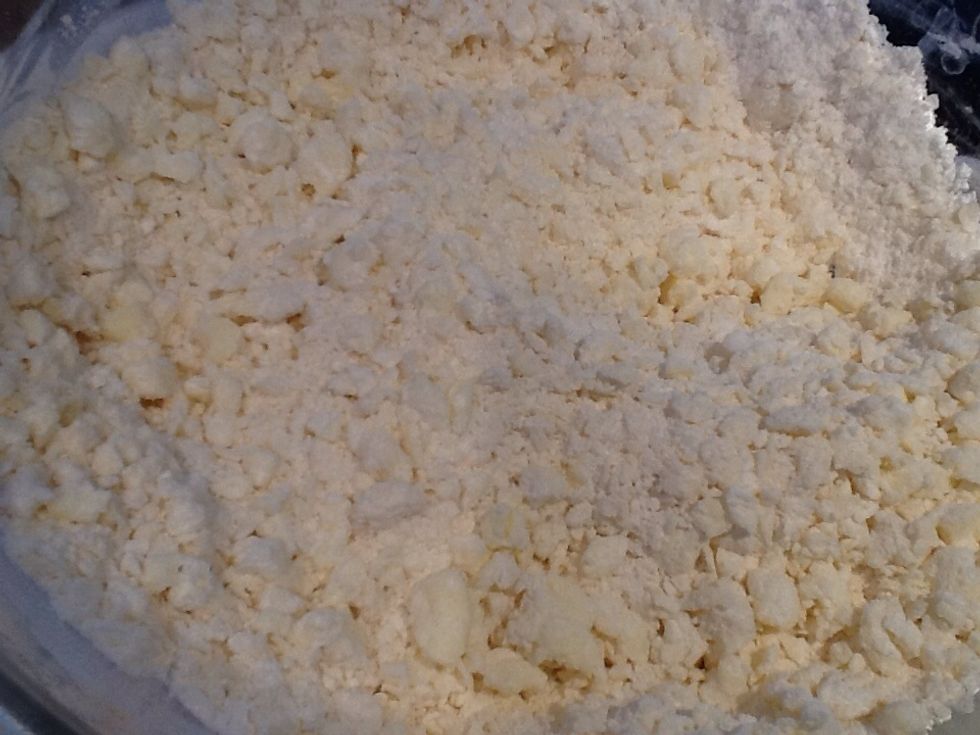 Like this :)
Time to par bake the crust...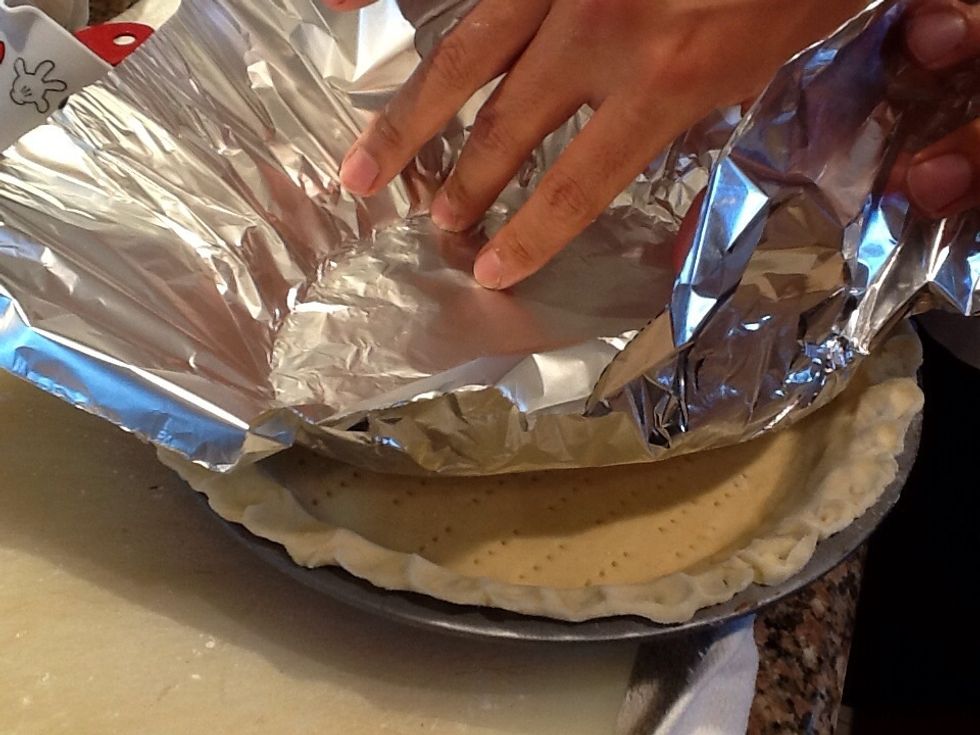 Cover your pies with foil.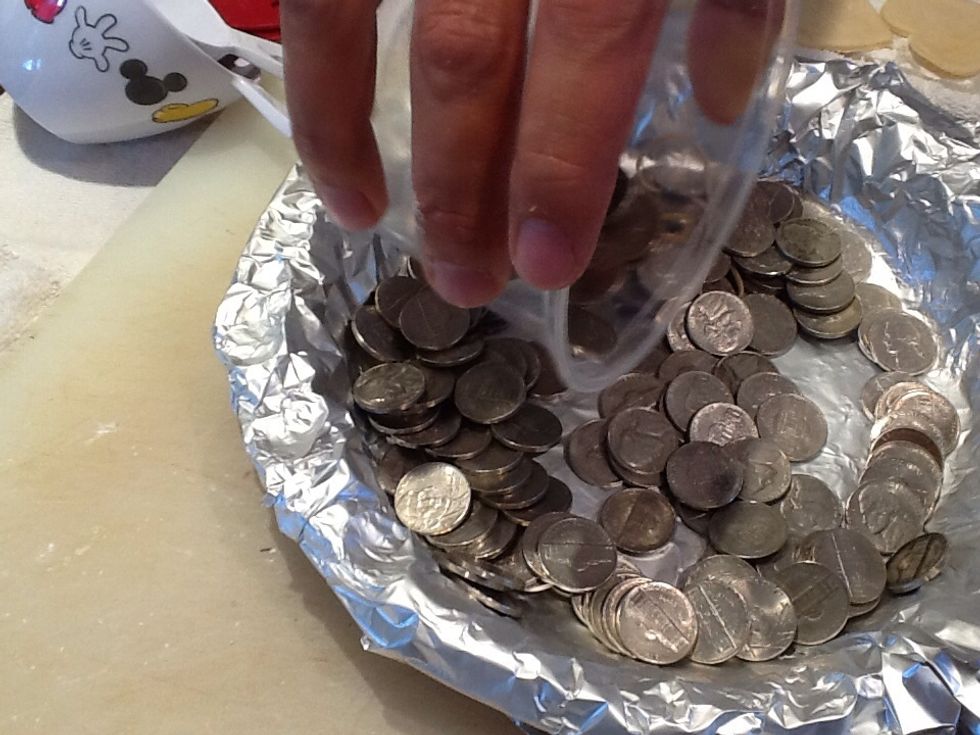 Use pie weights, beans, rice, or coins and cover the bottom of your pie.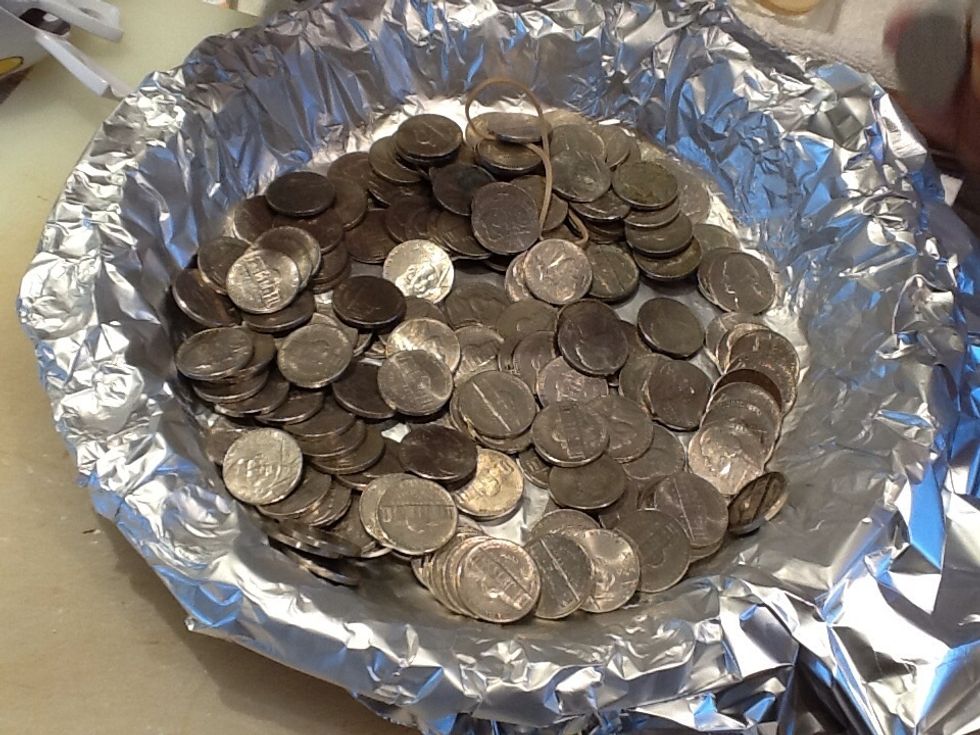 (Don't worry, the rubberband was taken out) bake for ten minutes on 400degree heat. Take it out, remove the foil &pie weights. bake again for 7 mins on 375degree heat. let it cool for about 8 mins.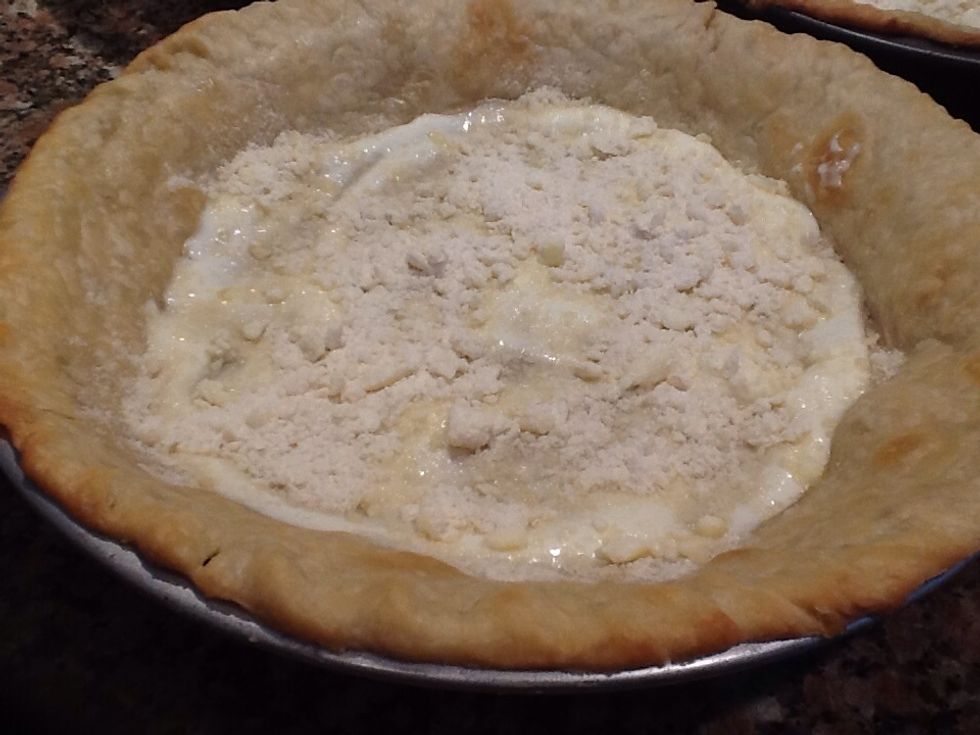 Spread about 2 tablespoonfuls of the crème fraîche that you made on the bottom. Sprinkle your streusel crumbs on top.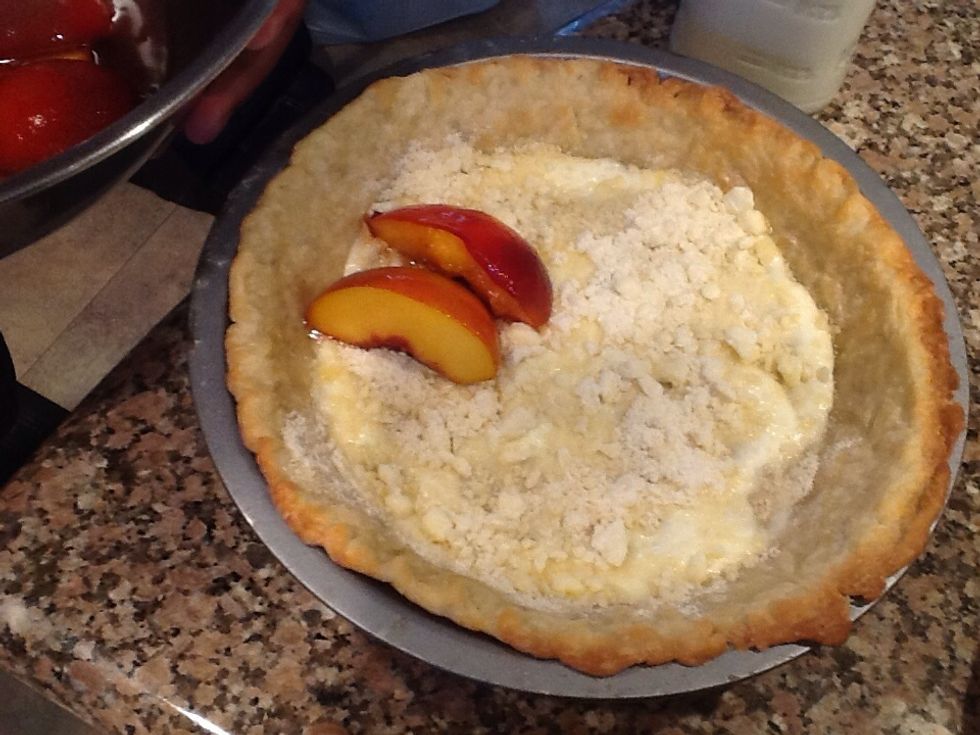 Add your quartered peaches on top.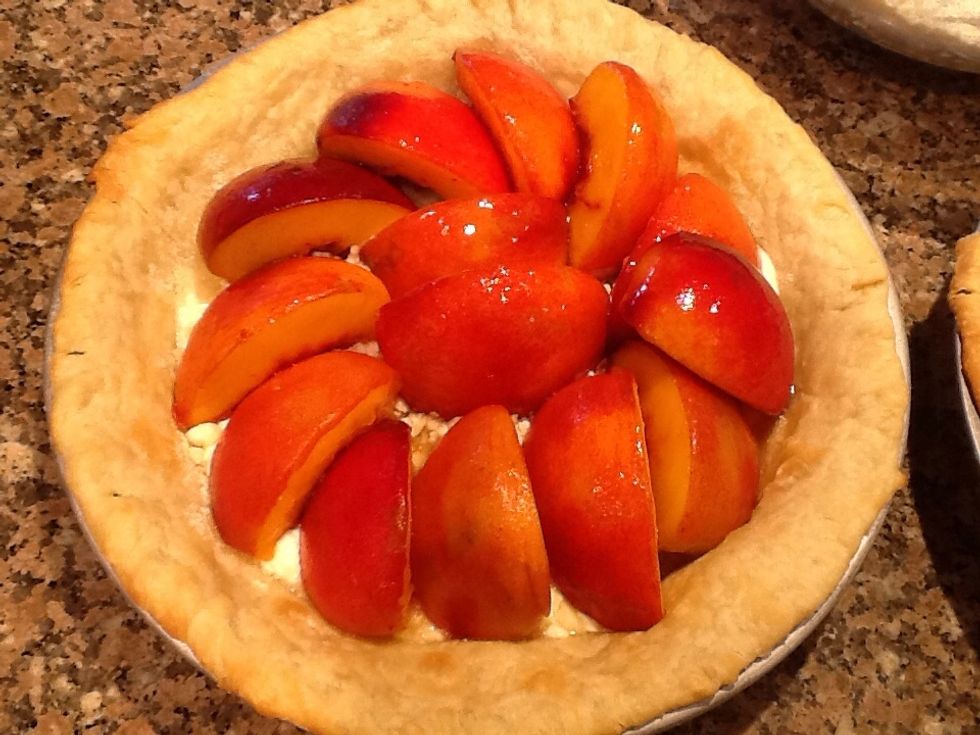 Like this.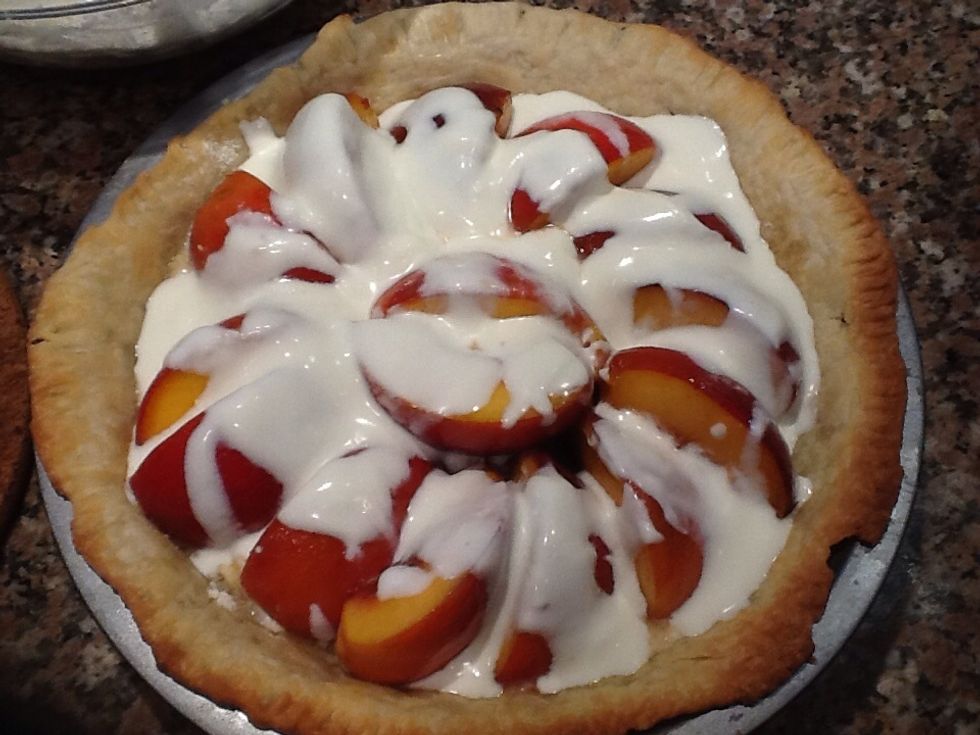 Spread the remaining crème fraîche all over.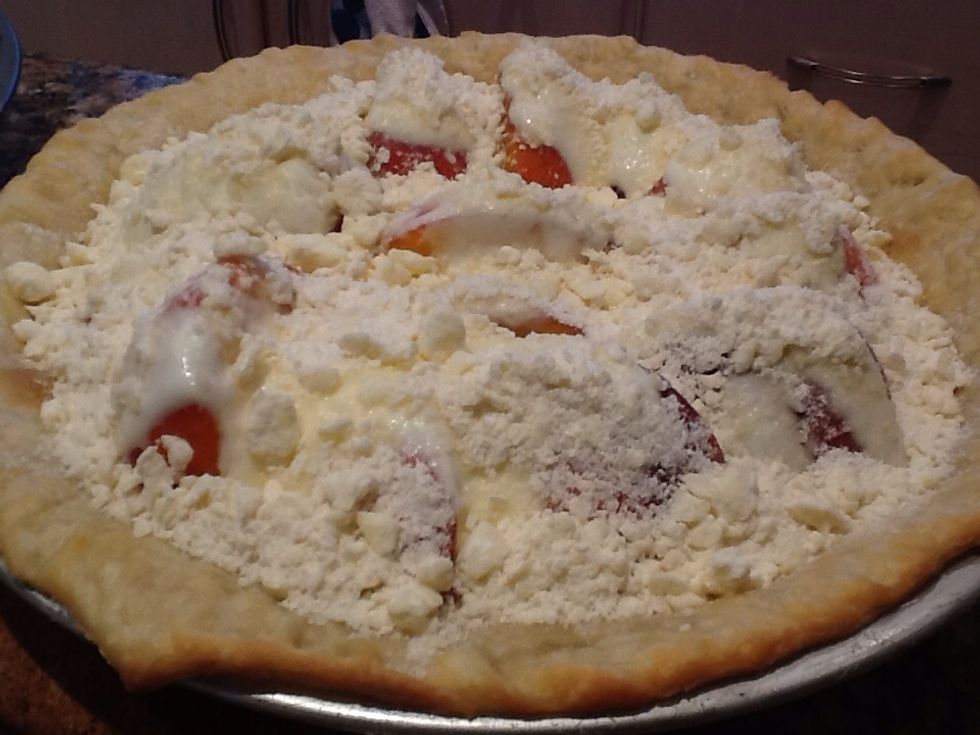 Sprinkle the remaining struesal crumbs on top.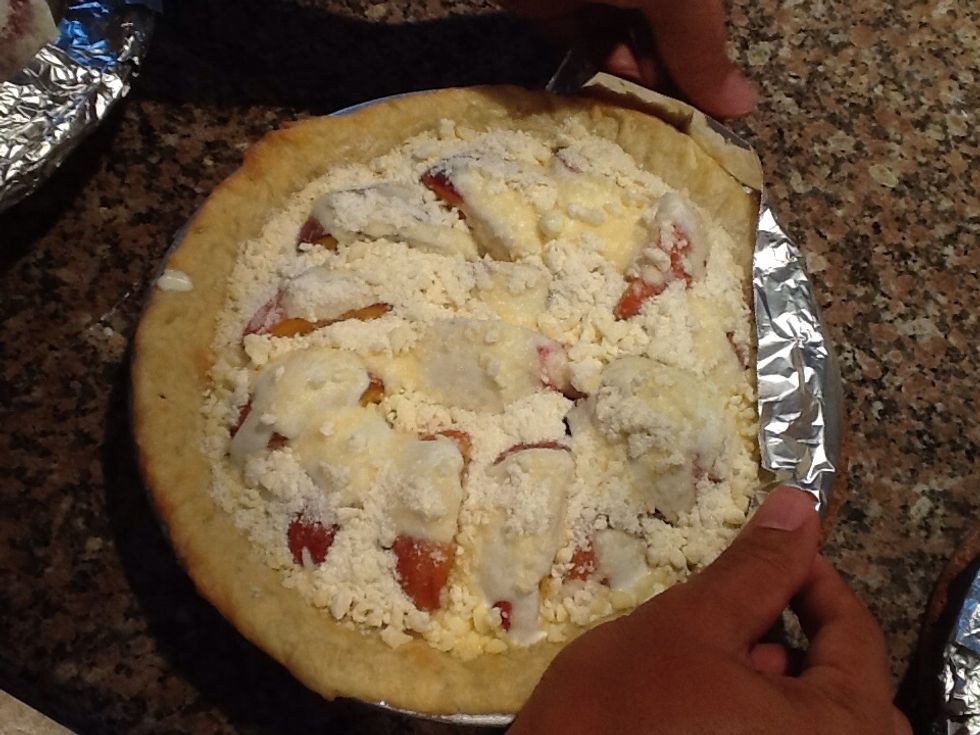 Add foil strips around your crust to keep them from burning.
Like this. Bake on 375degree heat for 45 minutes. Then turn off the heat and leave pie in oven for another 5-10 minutes.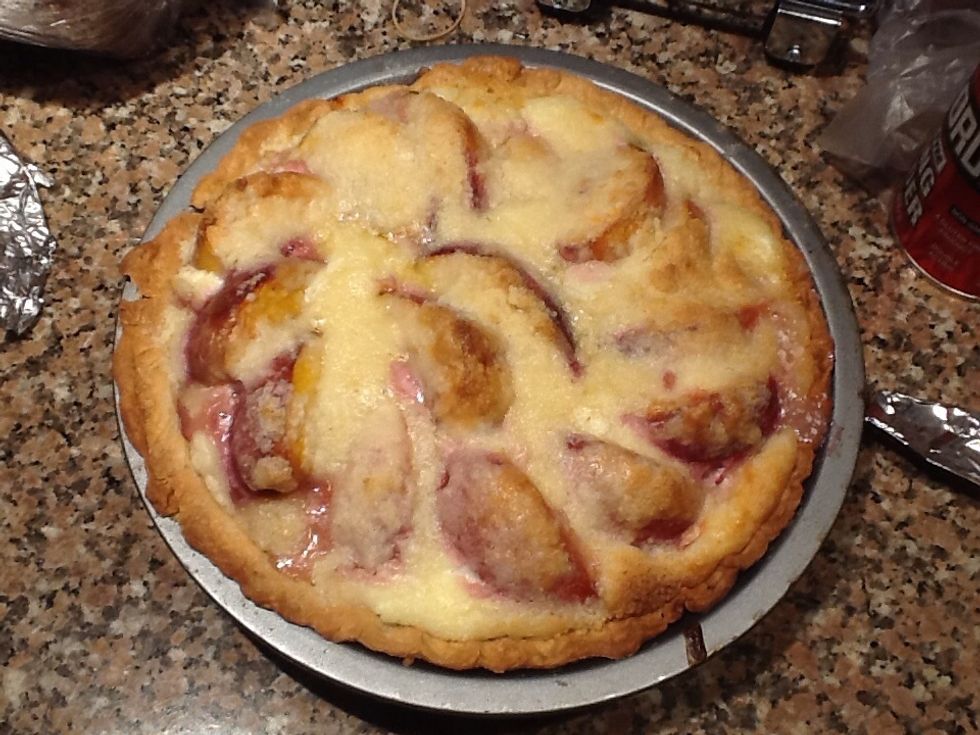 Tada!
Sprinkle cinnamon on top and serve with vanilla ice cream :)
1/4c Confectioners sugar
1/4tsp Baking powder
2.0 Pinches of salt
6.0Tbsp all purpose flour
1/4 Stick of unsalted butter
4-5 ripe medium peaches
4.0Tbsp Granulated sugar
5.0Tbsp Crème fraîche
Sarah K
Twenty something year old teacher living in paradise. Disclaimer: recipes are not my own, I've modified some to fit my taste buds.