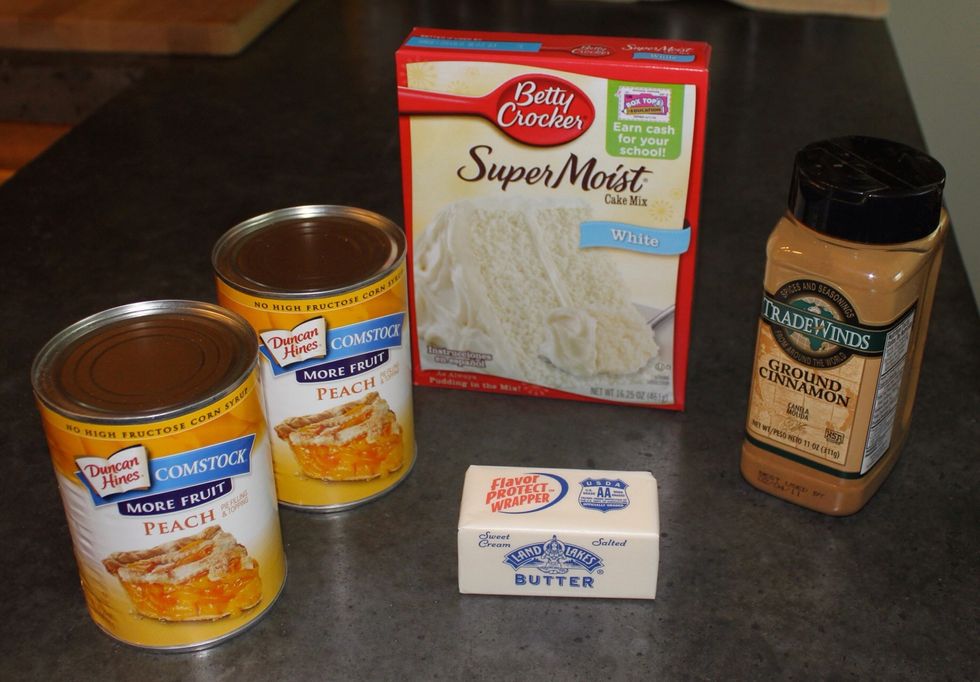 Gather the ingredients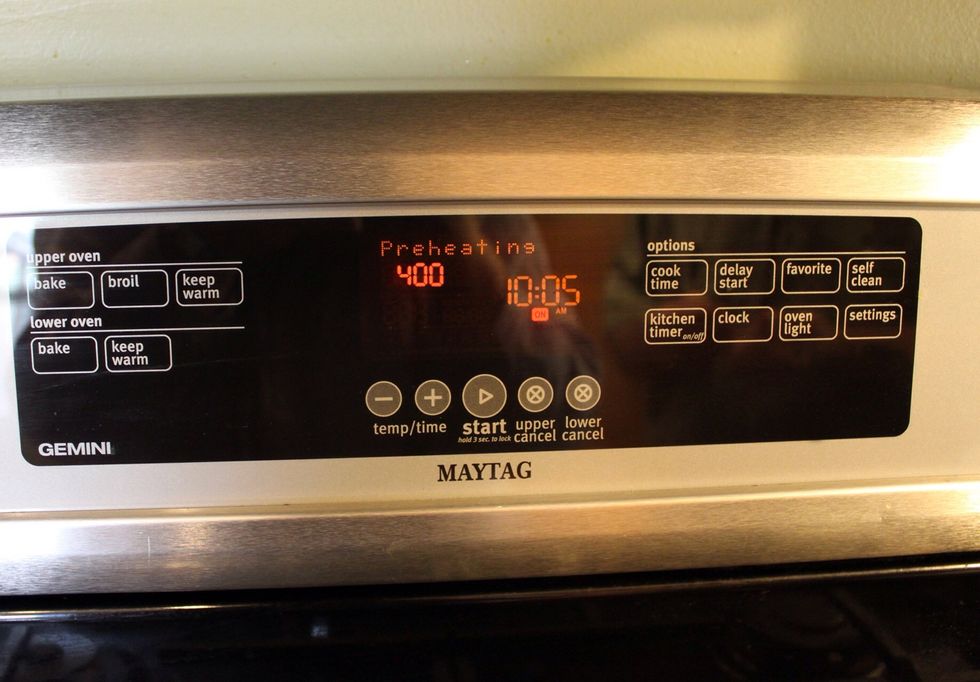 Preheat oven to 400 degrees Fahrenheit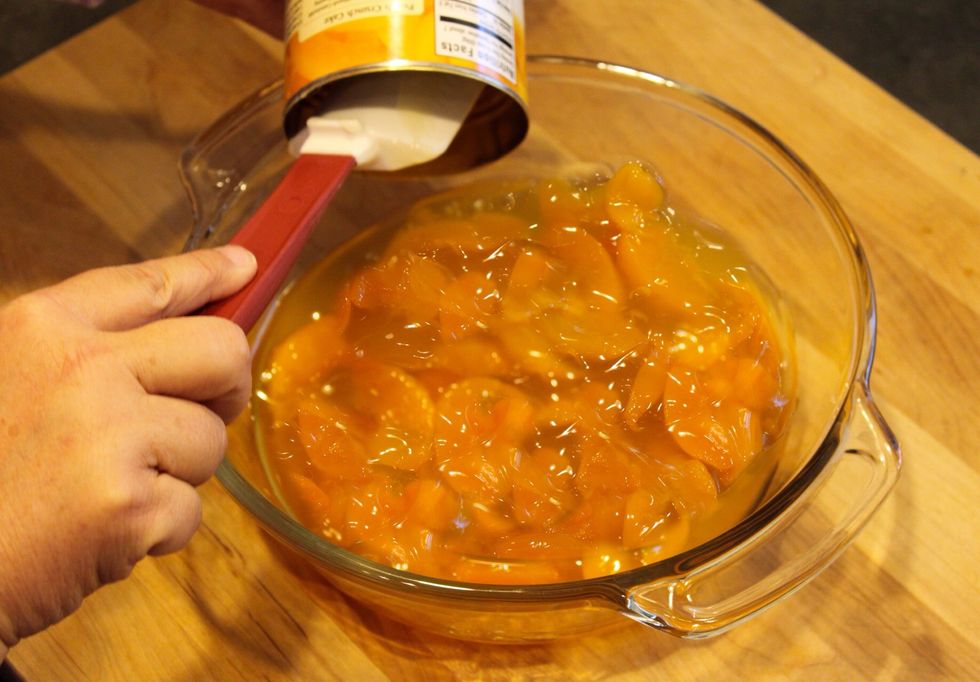 Pour 1 can of peach pie filling into the bottom of an oven-safe casserole dish and spread evenly. For best results, use a 9x12 dish.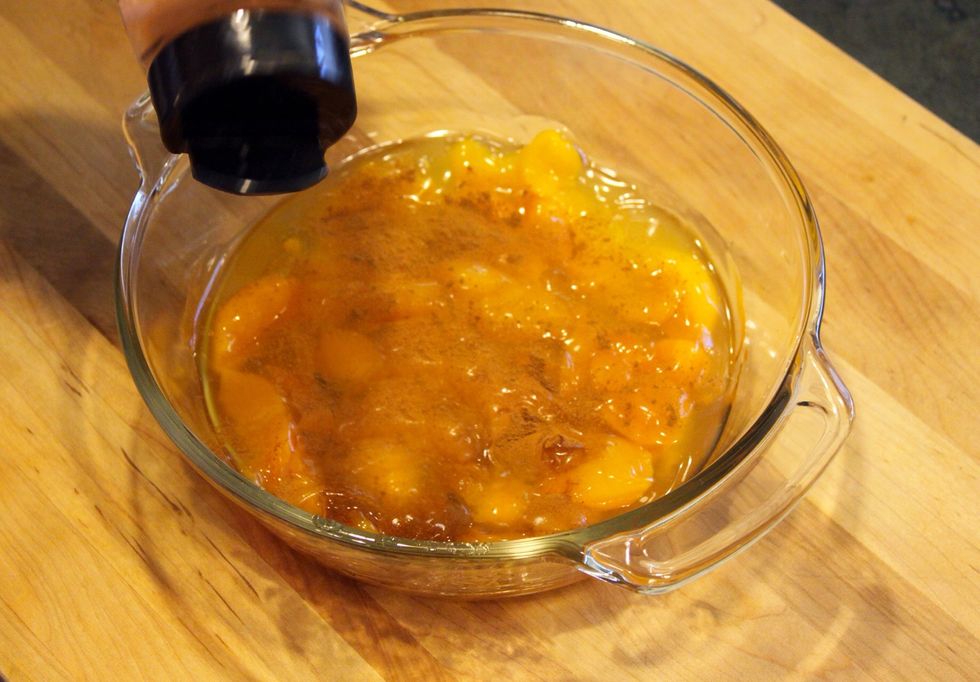 Sprinkle half of the cinnamon on the peaches.
Pour approximately half of the cake mix on top (you don't have to measure, just eyeball it).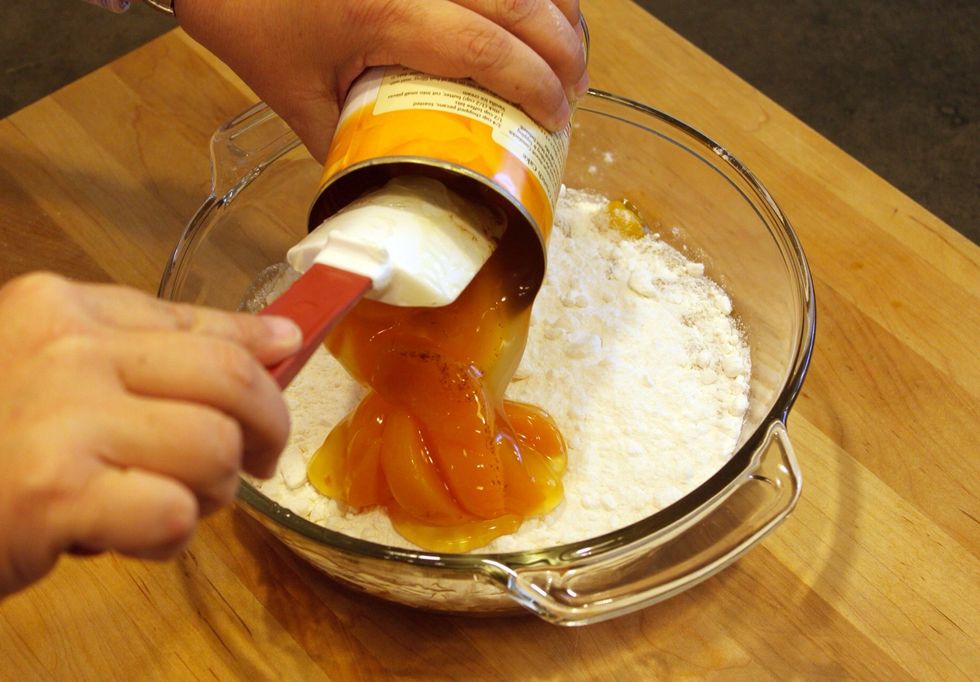 Add the other can of peach pie filling and spread out.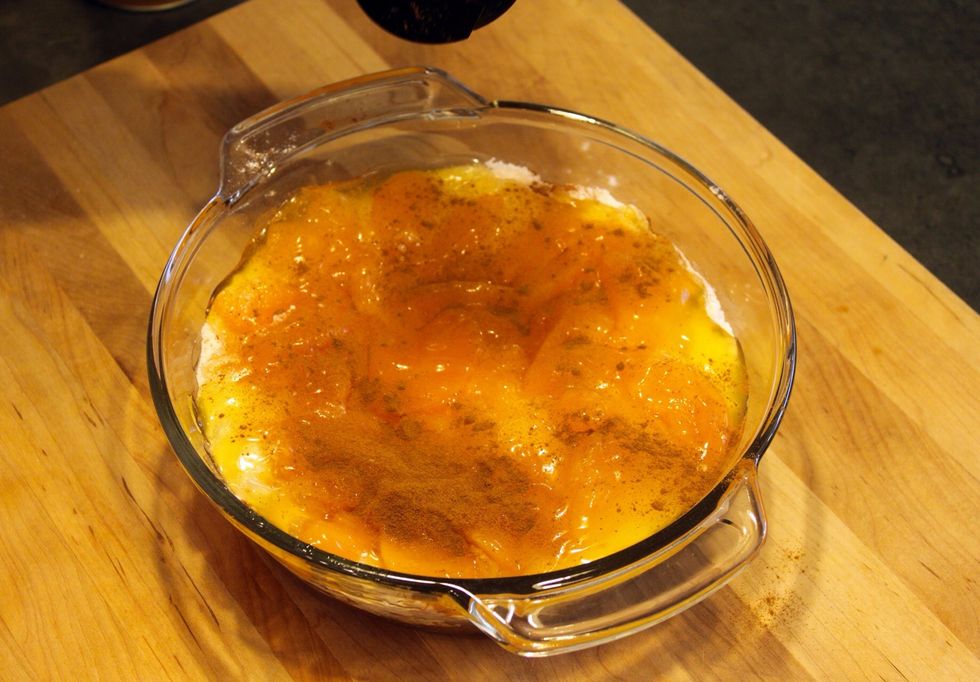 Sprinkle the remaining cinnamon on this layer.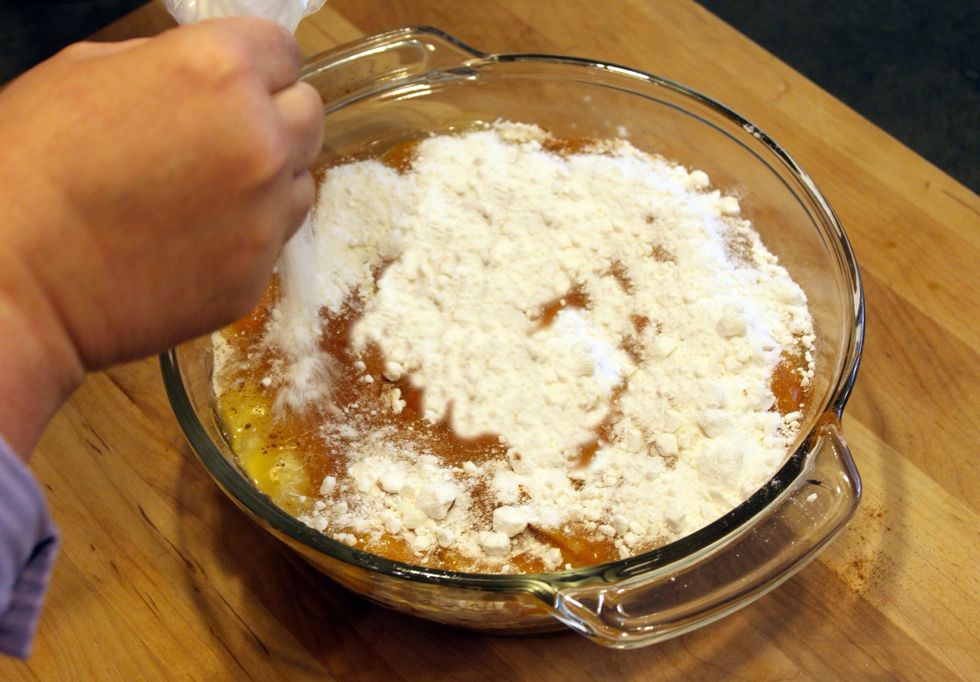 Pour the remaining cake mix on top and shake it to even it out.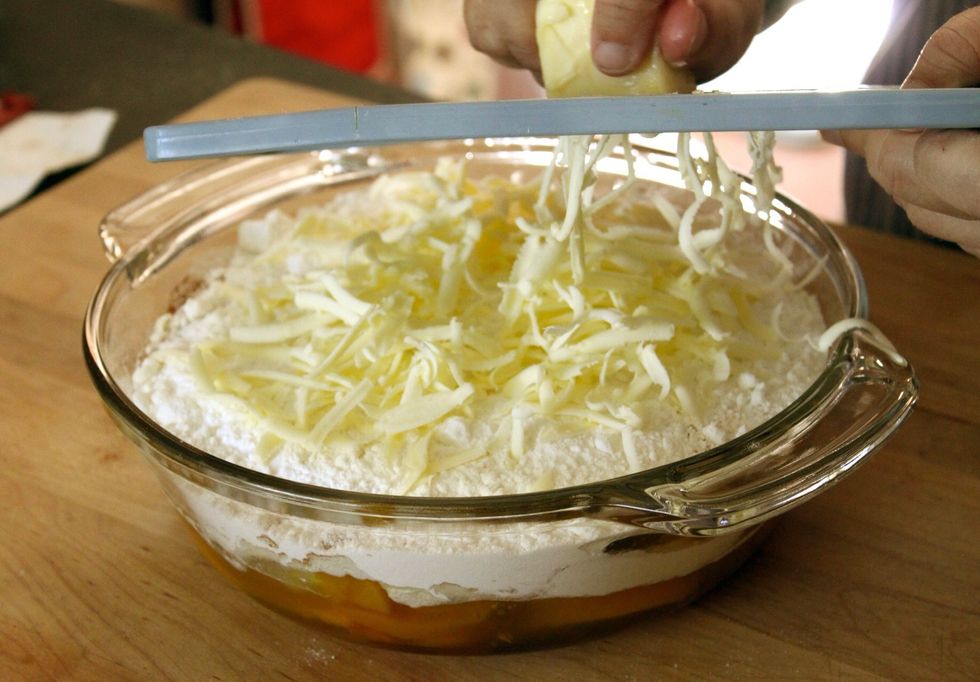 Grate the butter across the top, covering the entire surface.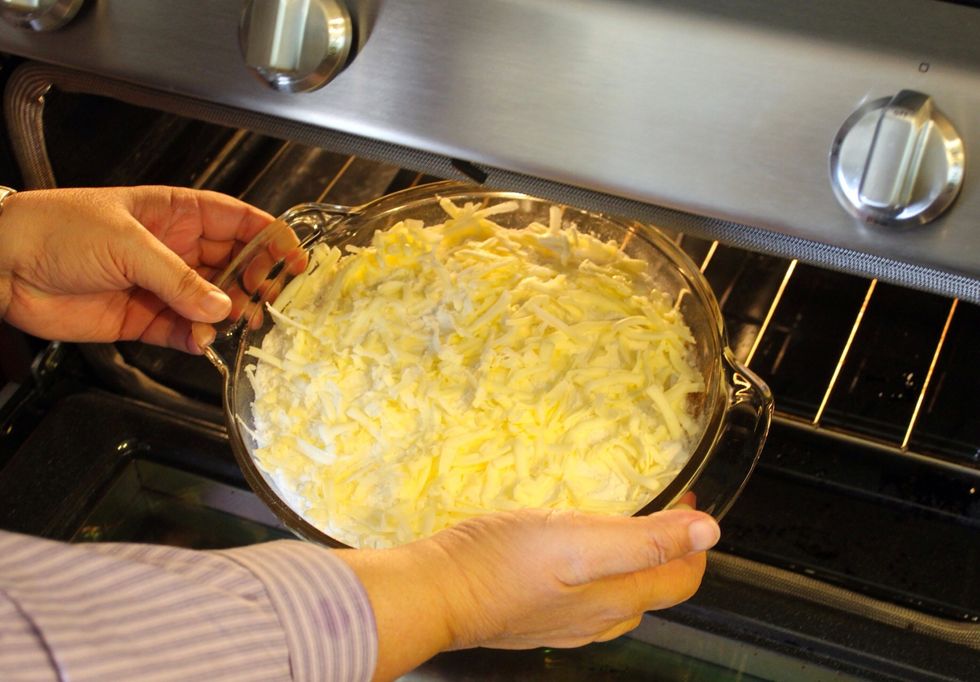 Bake for about an hour or until golden brown and bubbly.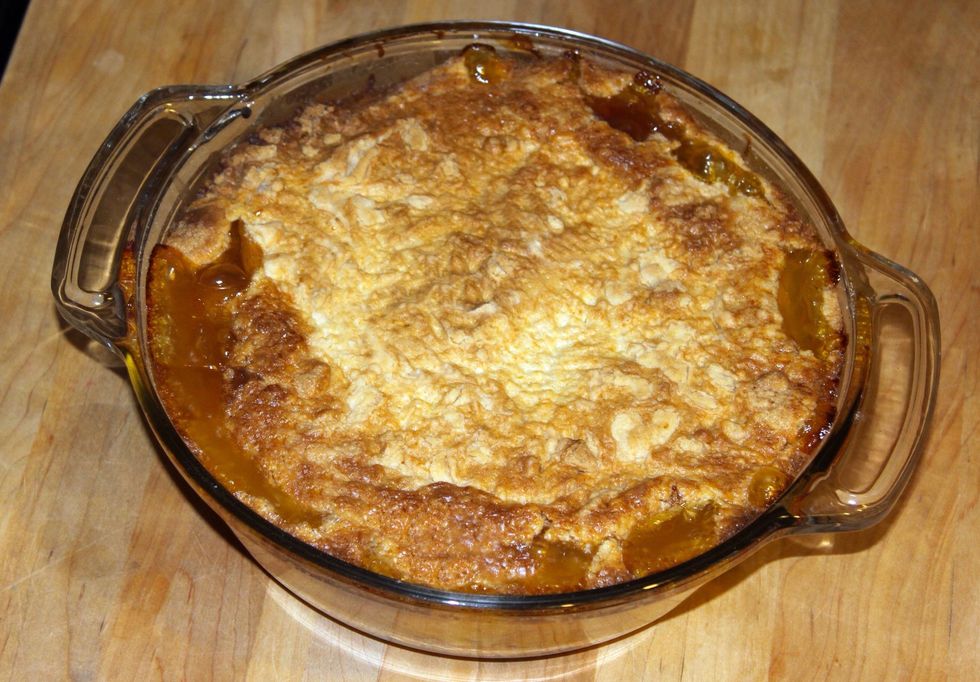 Remove from oven and let it cool for a few minutes.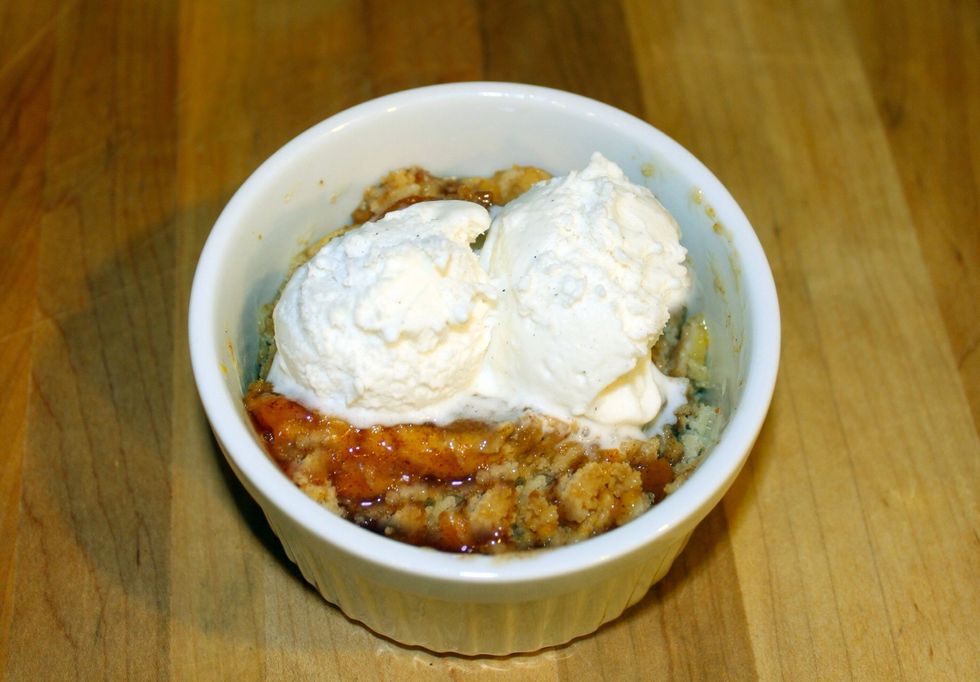 Serve with ice cream or whipped topping. Yum!
1 box white cake mix
2 cans peach pie filling
1 stick of butter
2 tsp cinnamon