In a medium saucepan cook fruit and sugar over medium heat. Add cornstarch and cook until thick
While the fruit is cooking, in a medium mixing bowl add brown sugar, flour, and oats. Mix.
Add softened butter to oats mixture, and mix with fingers until crumbly
Add fruit mix to lightly greased 8 by 8 baking pan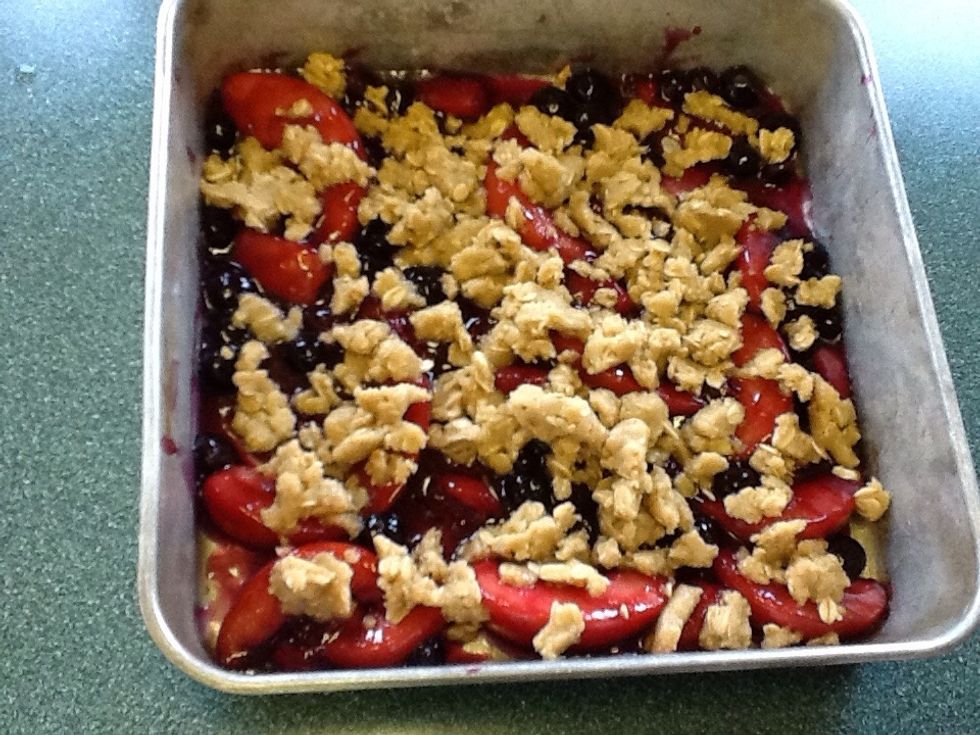 Bake at 350. For 35 minutes.
3/4 cup peach or package frozen
3/4 cup blueberries
1/4 cup sugar
1 tsp cornstarch
1/2 cup brown sugar
1/4 cup flour
1/4 cup oats
4 tbsp. softened butter