When you are really trying to watch your calorie intake, PB2 is awesome. With all the benefits of chia seeds these little bites are fantastic 😊
96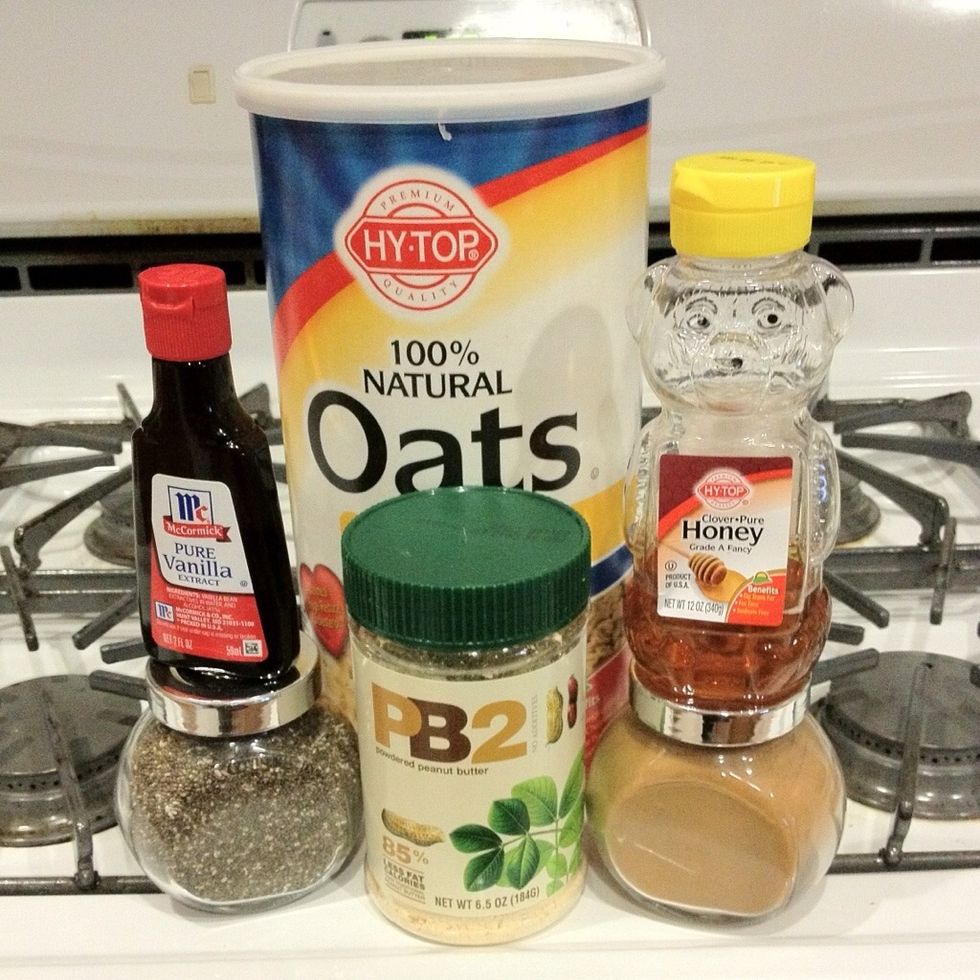 Here is what you need 😊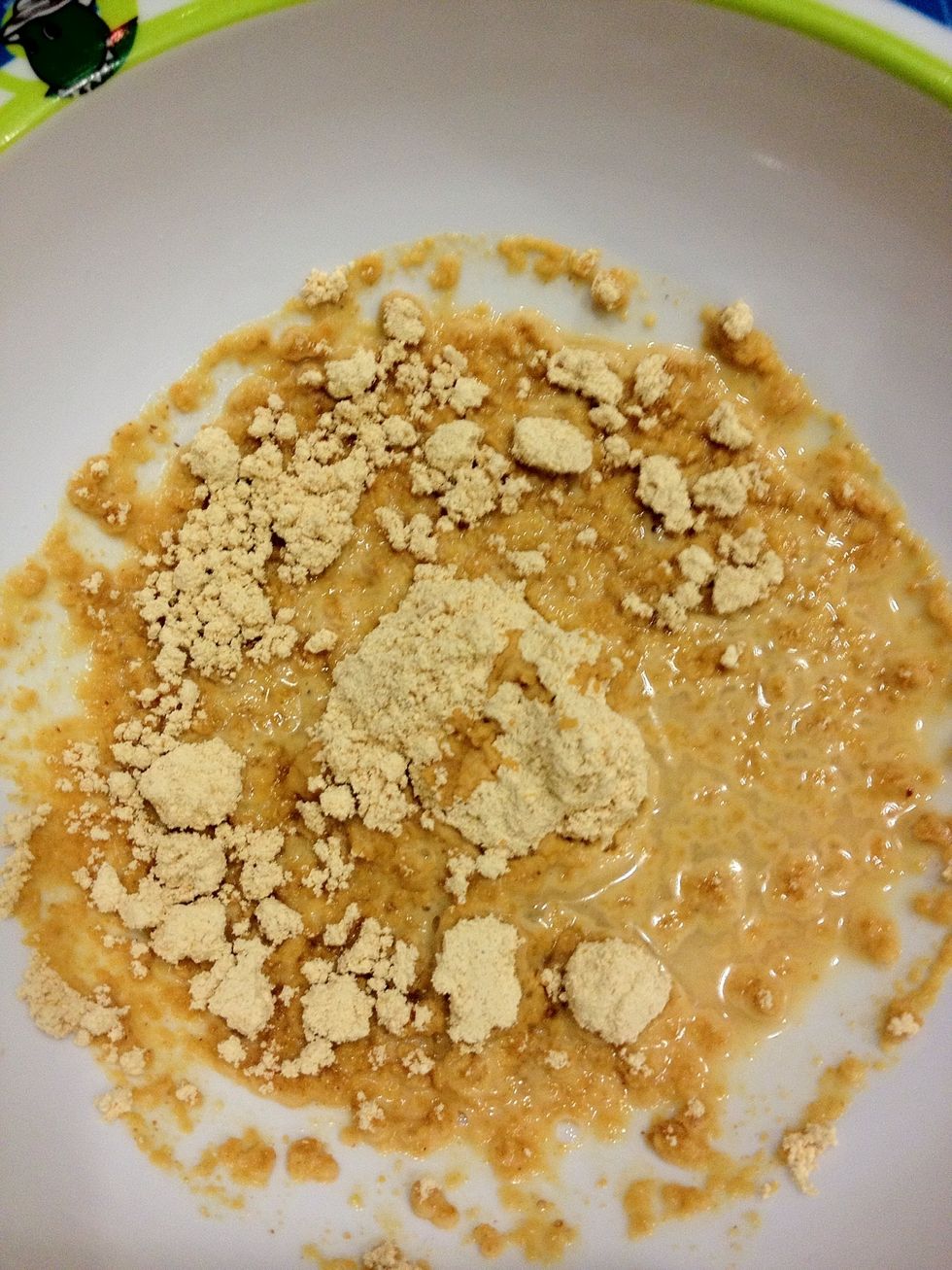 In a small bowl mix the PB2 with water until you get peanut butter consistency.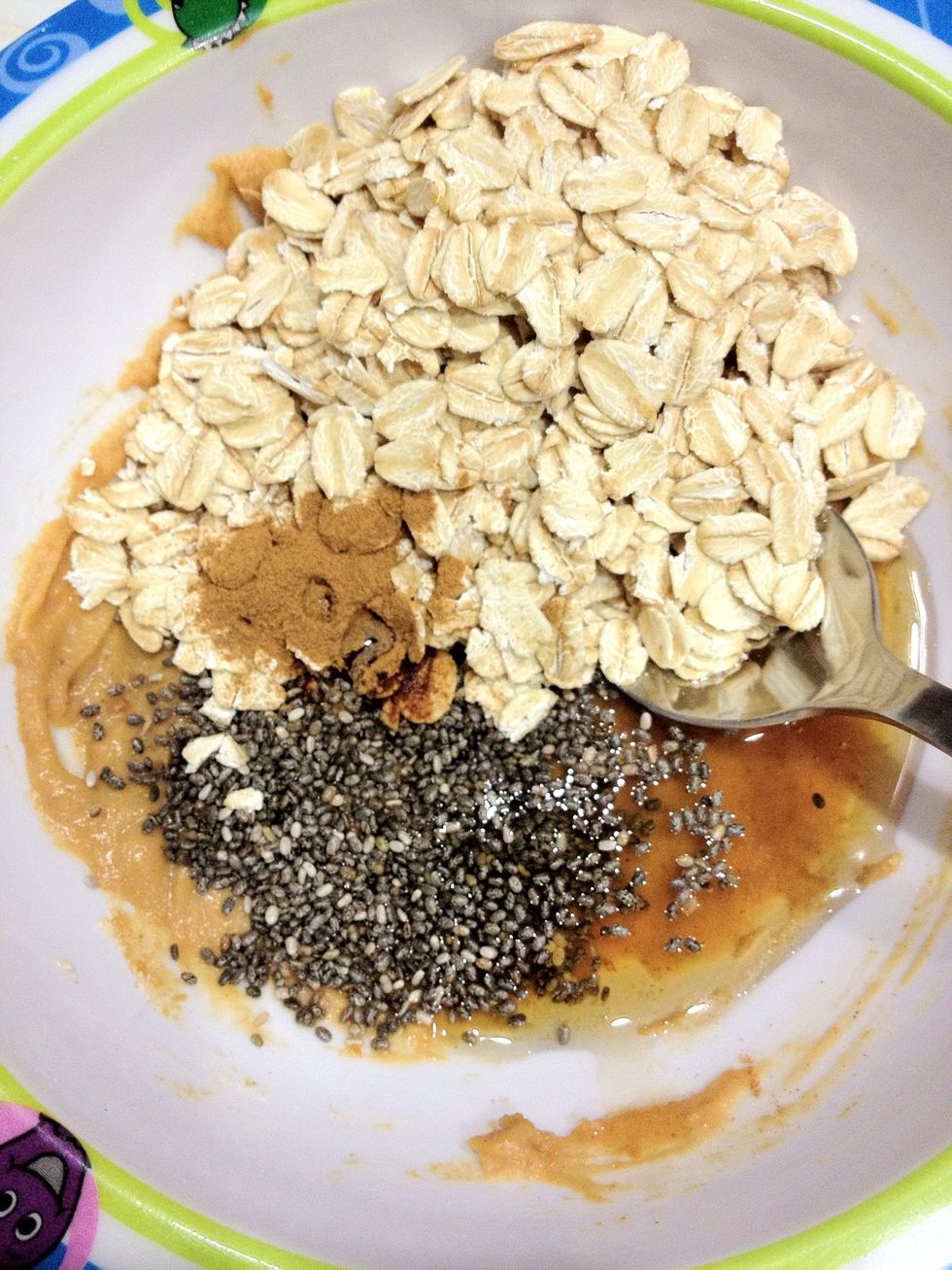 Add all other ingredients and mix together.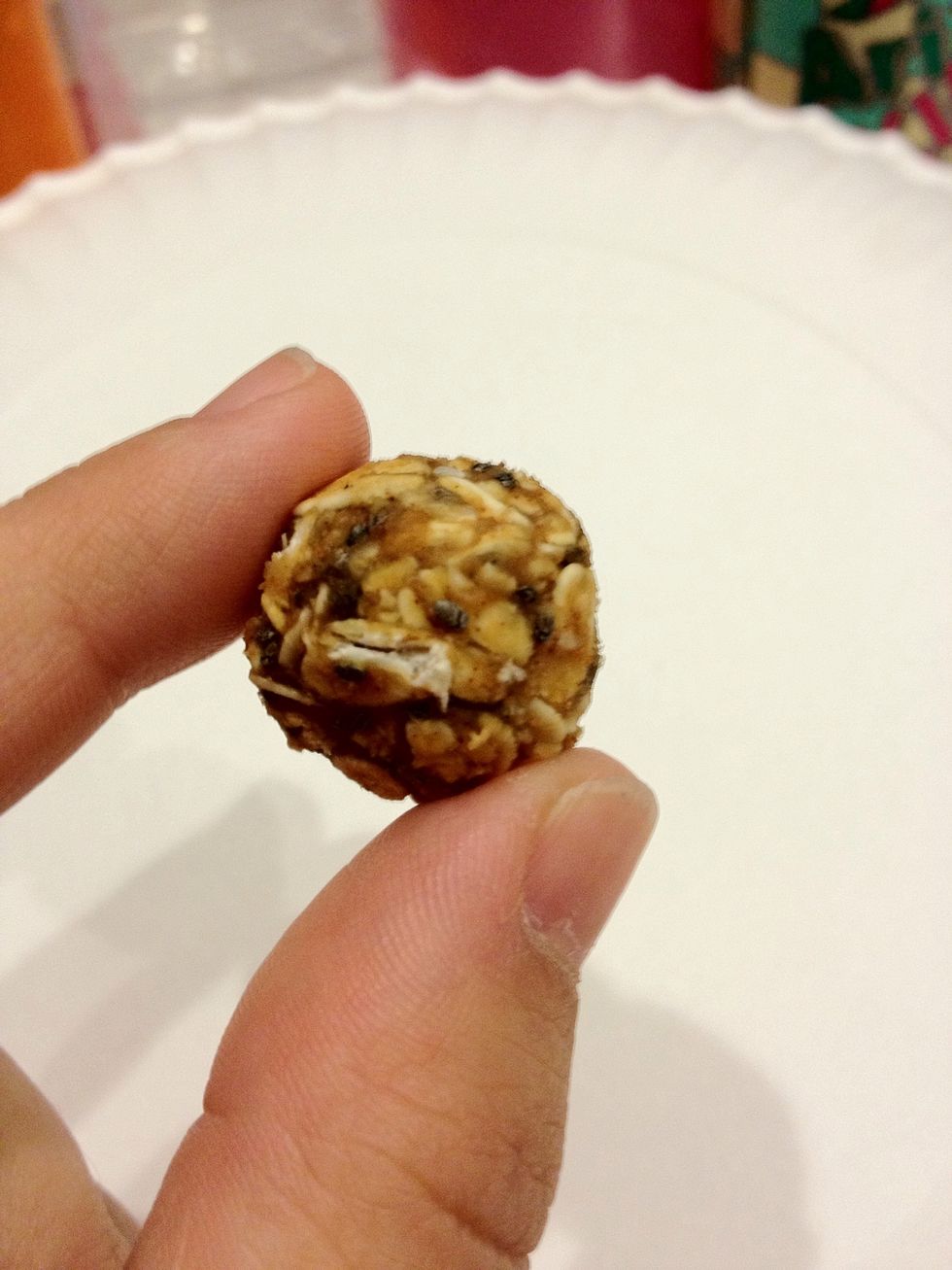 Form into small bite size balls. You probably could get 11 or 12 balls but I only got 10 because I ate a pretty big spoonful before forming mine 😁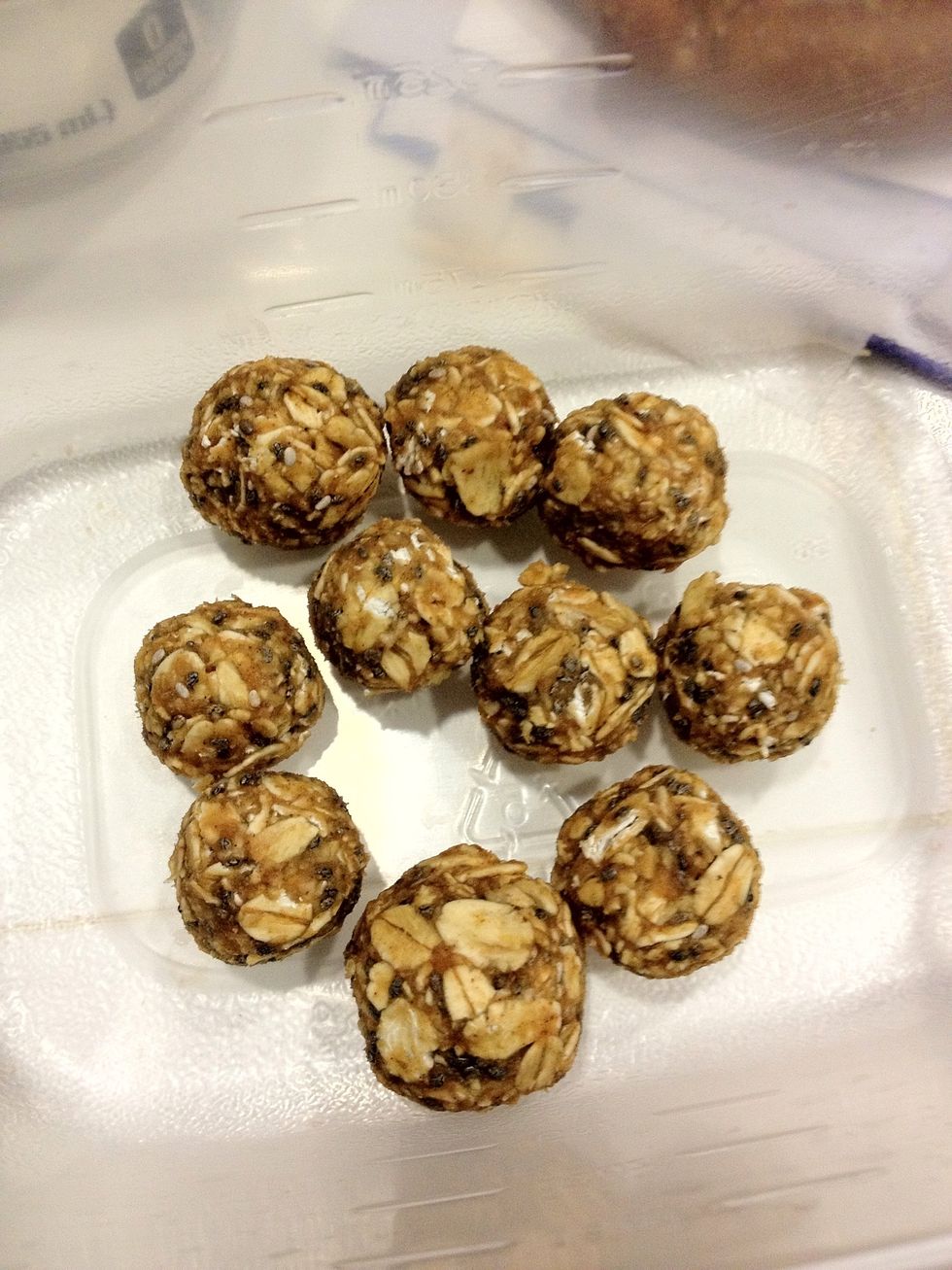 Place them in a container and put them in the refrigerator for 30-45 minutes. Wait patiently then ENJOY!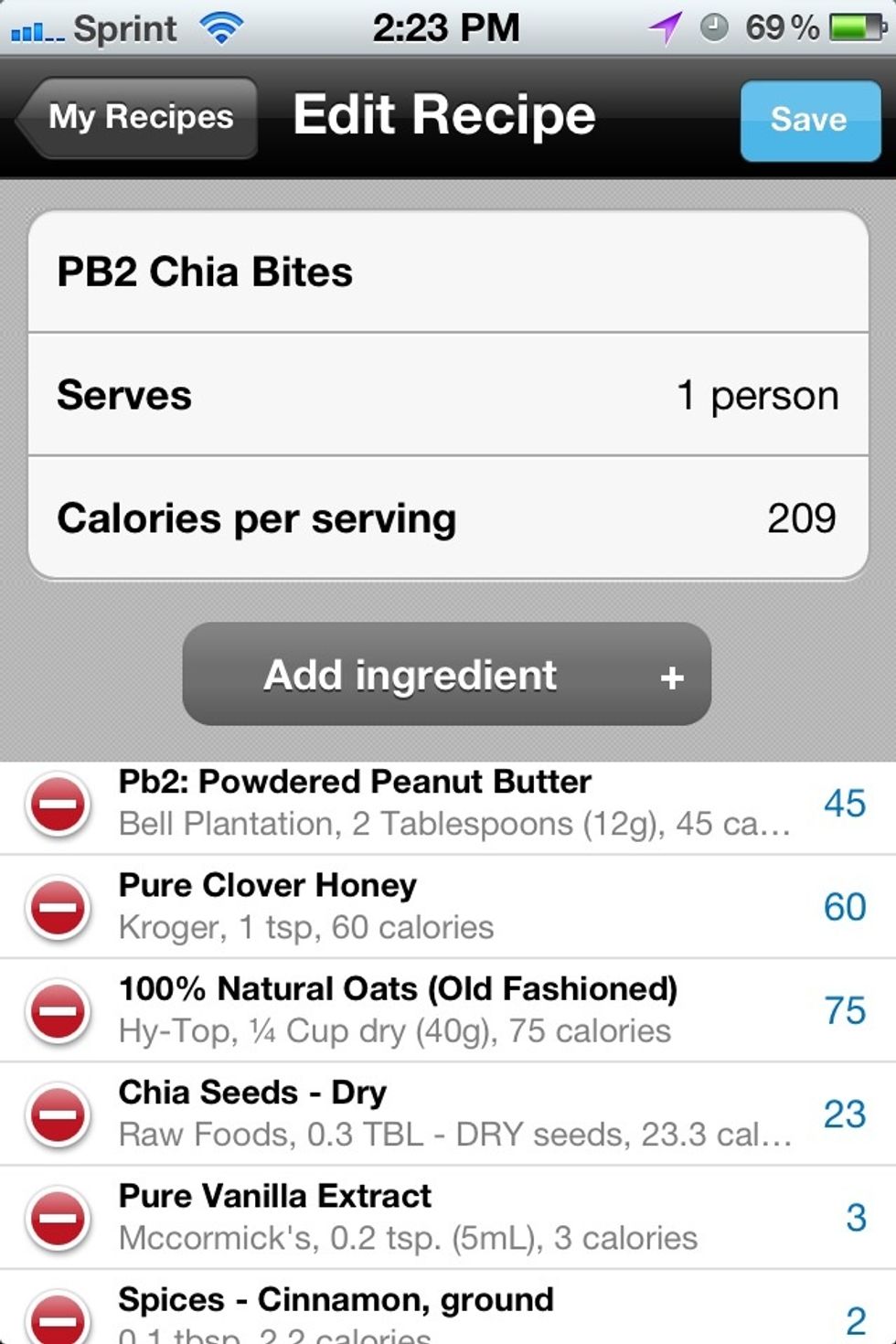 MyFitnessPal app 😊Nutrition info: calories - 209, fat - 4.2g, sodium - 94 mg, potassium - 39.2 mg, carbs - 38.4 g, dietary fiber - 6.2 g, sugars - 17.7 g, protein - 8.2 g, calcium - 5%, iron - 9.1 %
2.0Tbsp PB2 powder
1.0Tbsp water
1/4c oats
1.0tsp chia seeds
1.0tsp honey
1/4tsp pure vanilla extract
1/4tsp cinnamon
Aɳցⅈɛ ʗʊrraɳ
I'm a full time mommy of two wonderful kids ages 7?and 3?.\n?I love creating anything and everything?