A delicious, savory Spanish style turkey. This is the way my family cooks it since.. forever😉Enjoy!
334
This turkey is called Pavochon(pah-voe-chon). Pavo which in Spanish means turkey and chon which is short for lechon, which means roast suckling. Its seasoned just like a pernil. Very flavorful. Enjoy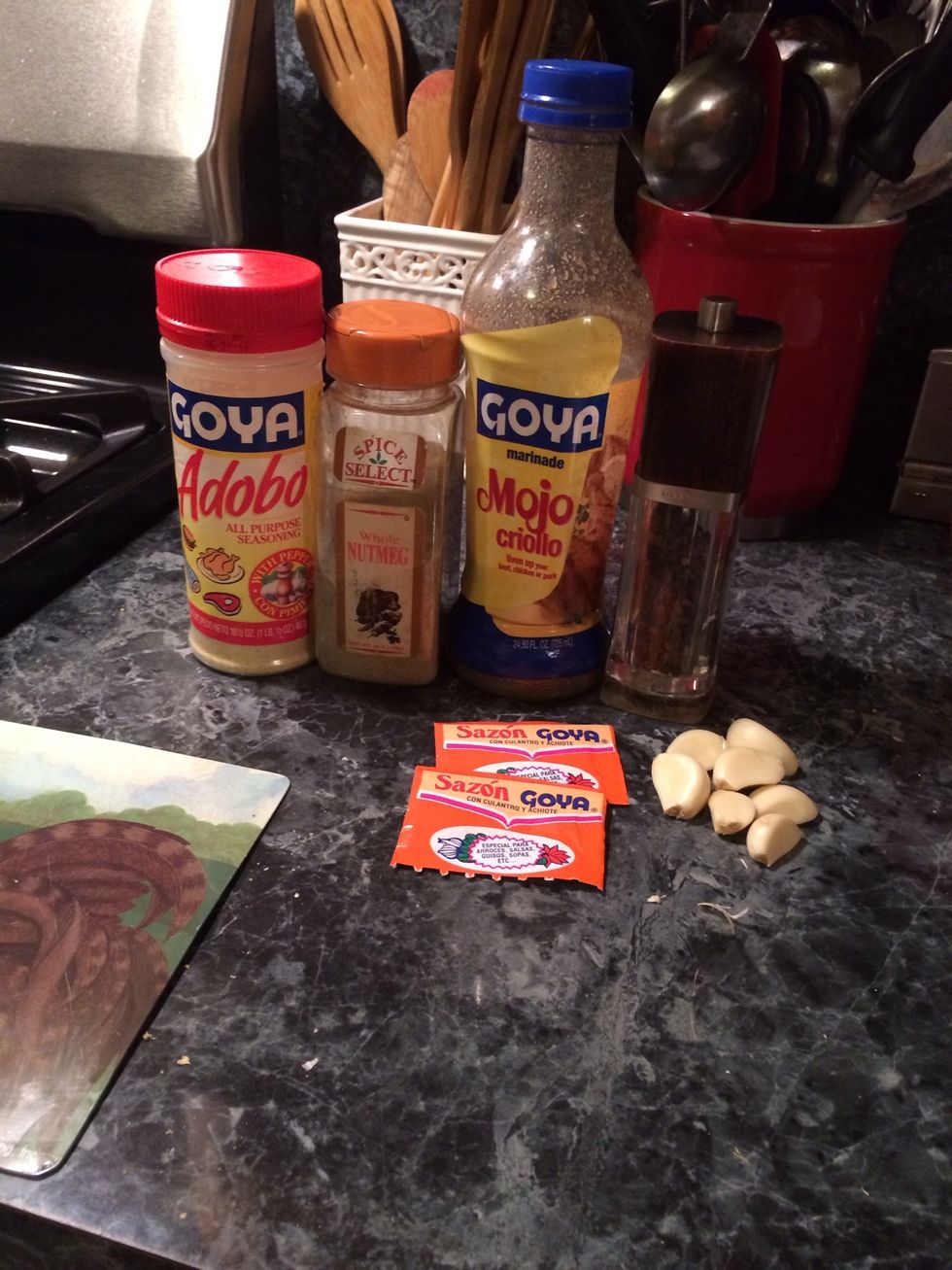 Ingredients: don't forget the sofrito I forgot to take a pic!😒 oh & disregard the picture of the nutmeg. I use the empty jar to store my oregano. Sorry guys for the confusion 😩 I don't use nutmeg!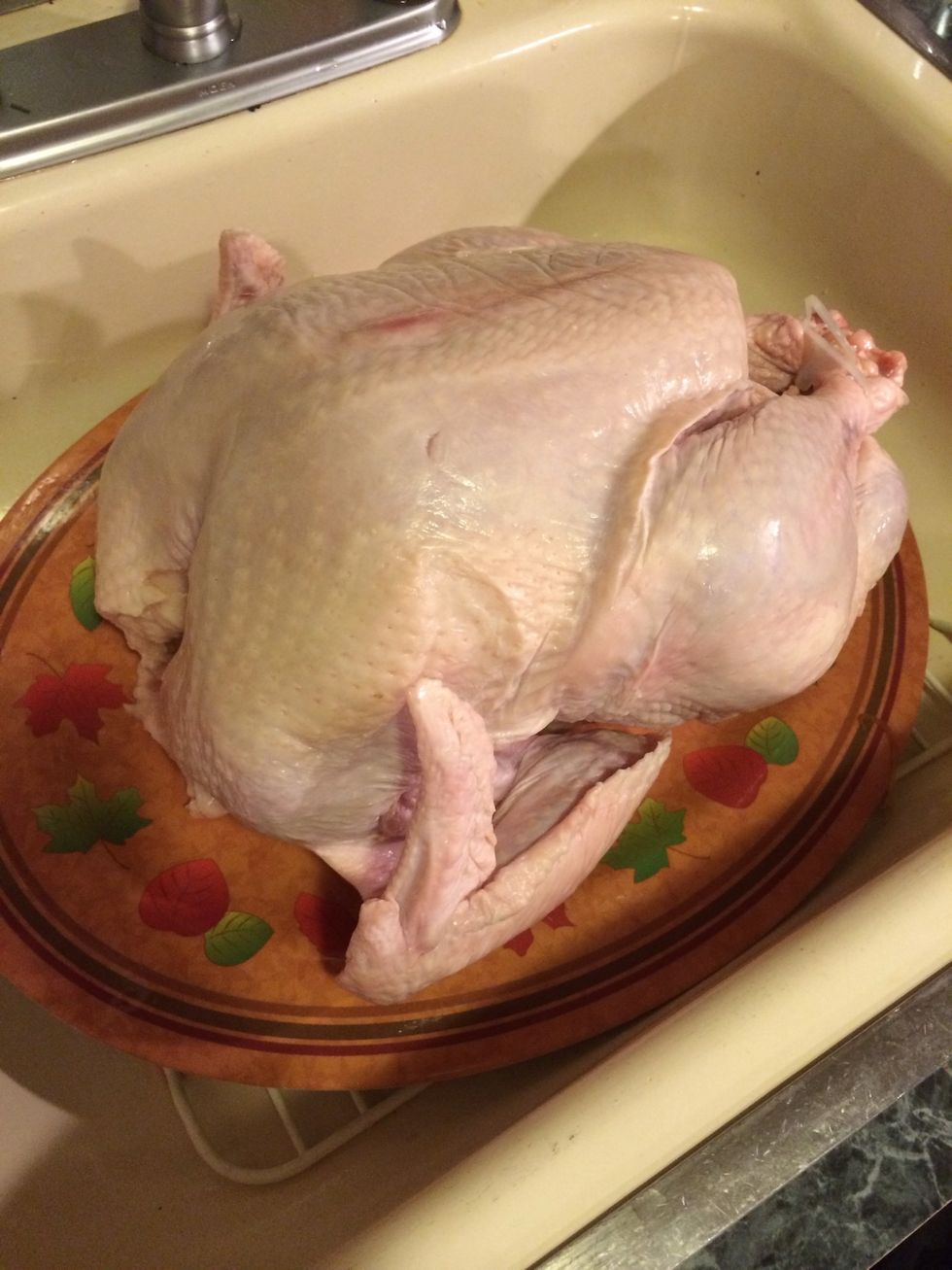 The star of this show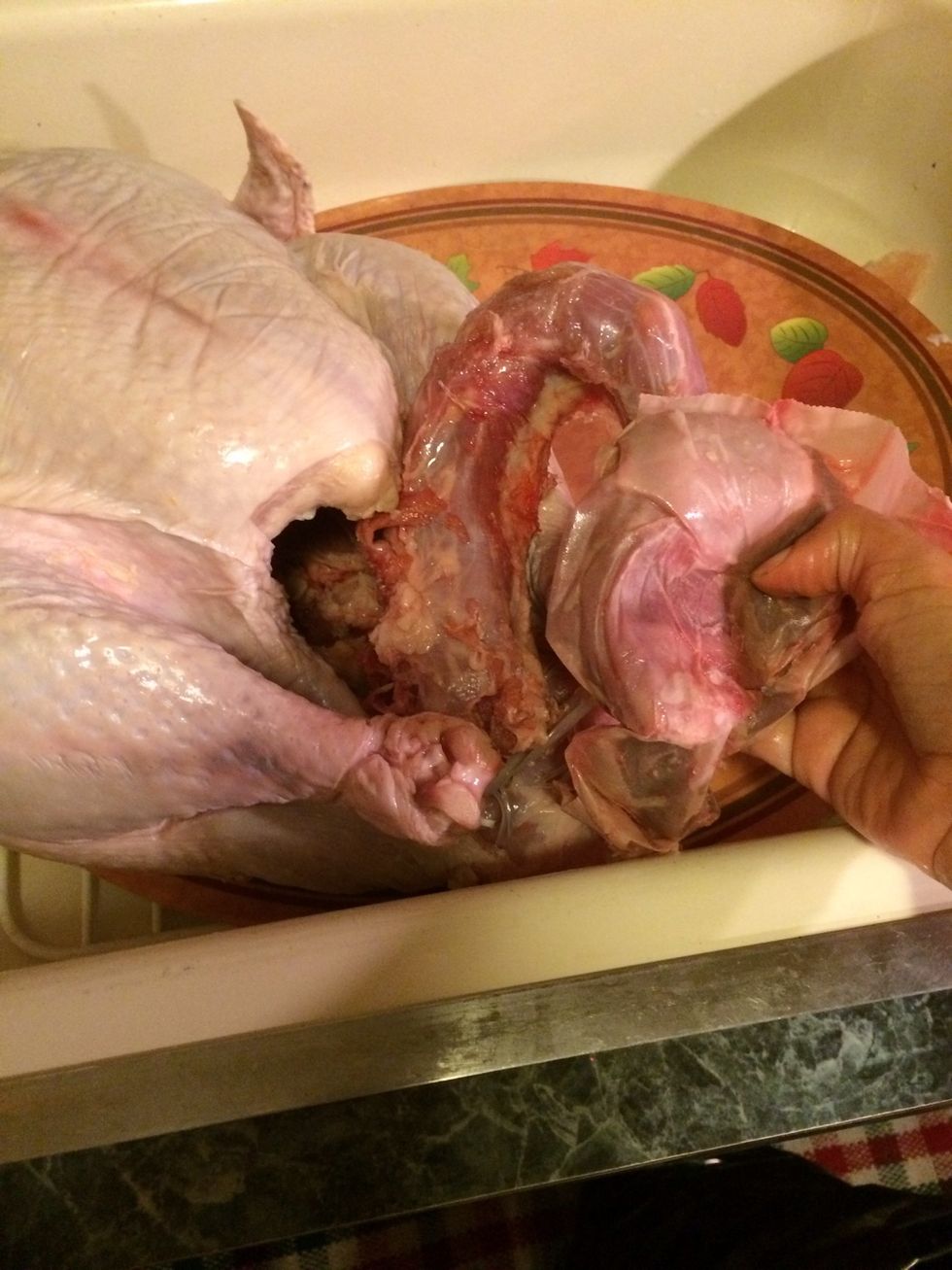 Lets start by removing the giblets from inside the cavity of the turkey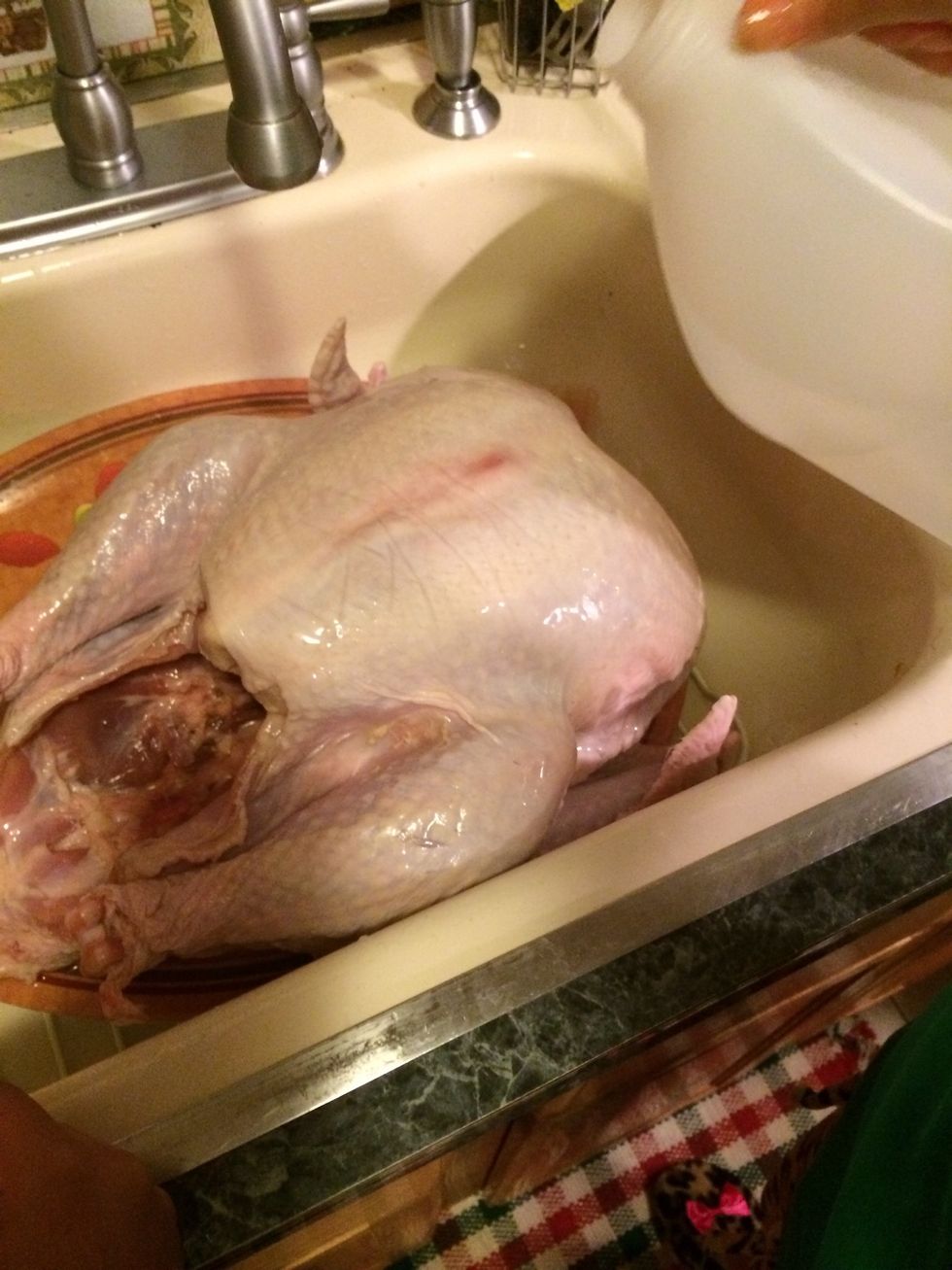 If you watch my guides you all know i wash my poultry with vinegar. This is what i am doing now.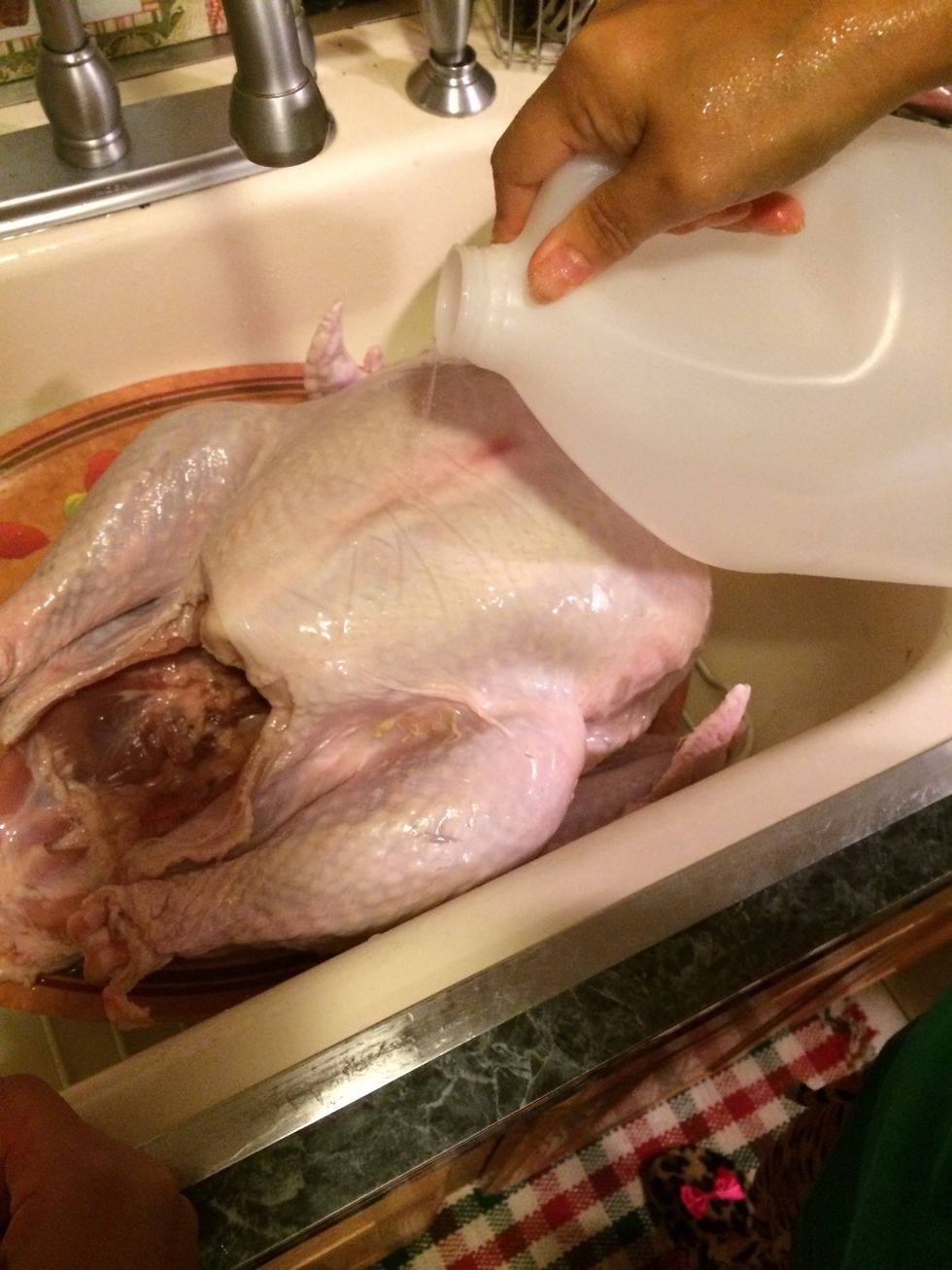 I pour vinegar inside and outside of my turkey and wash it well. After i clean it with vinegar i give it a good rinse with water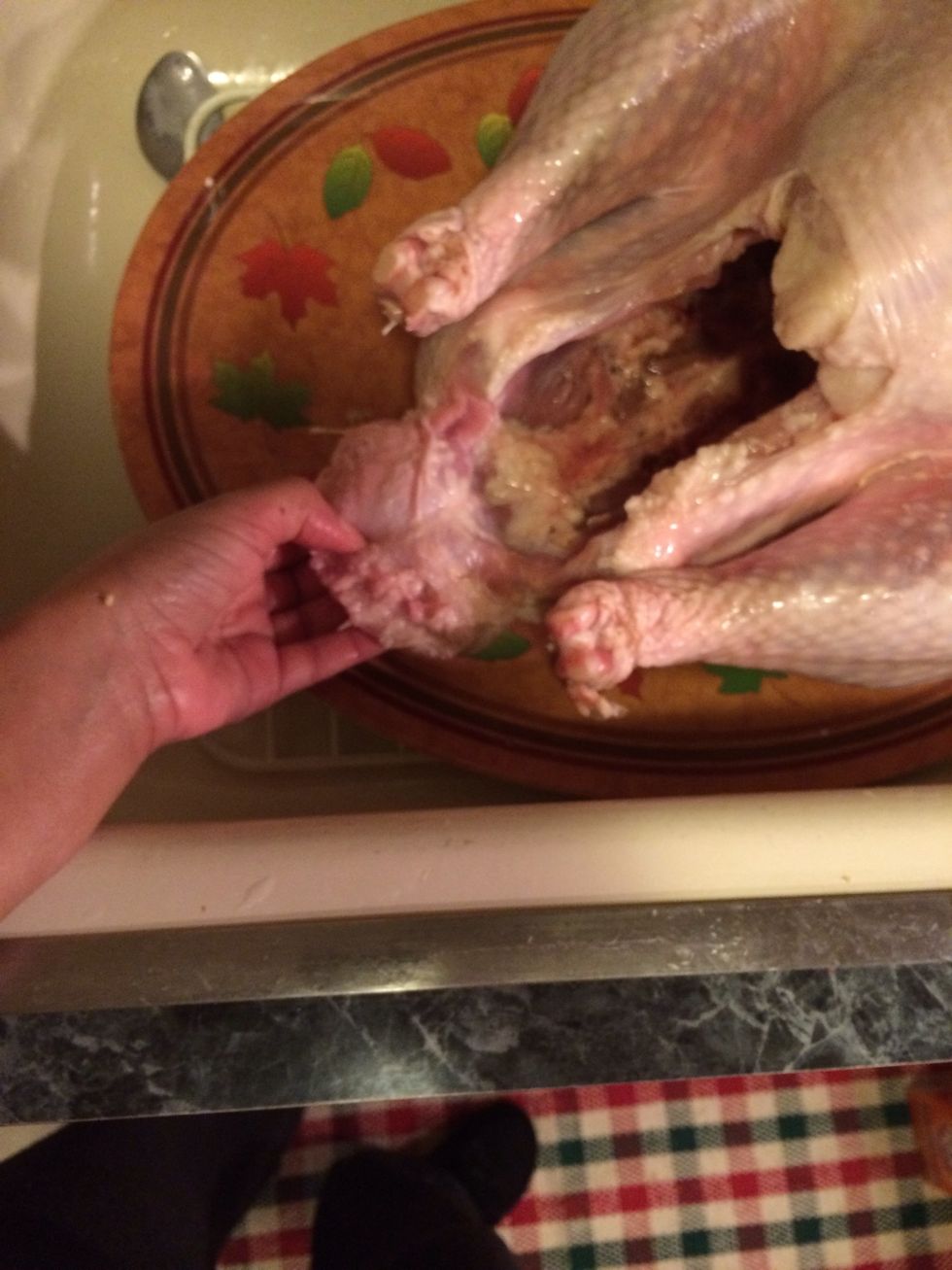 I personally dislike this piece of the turkey, so i will remove it.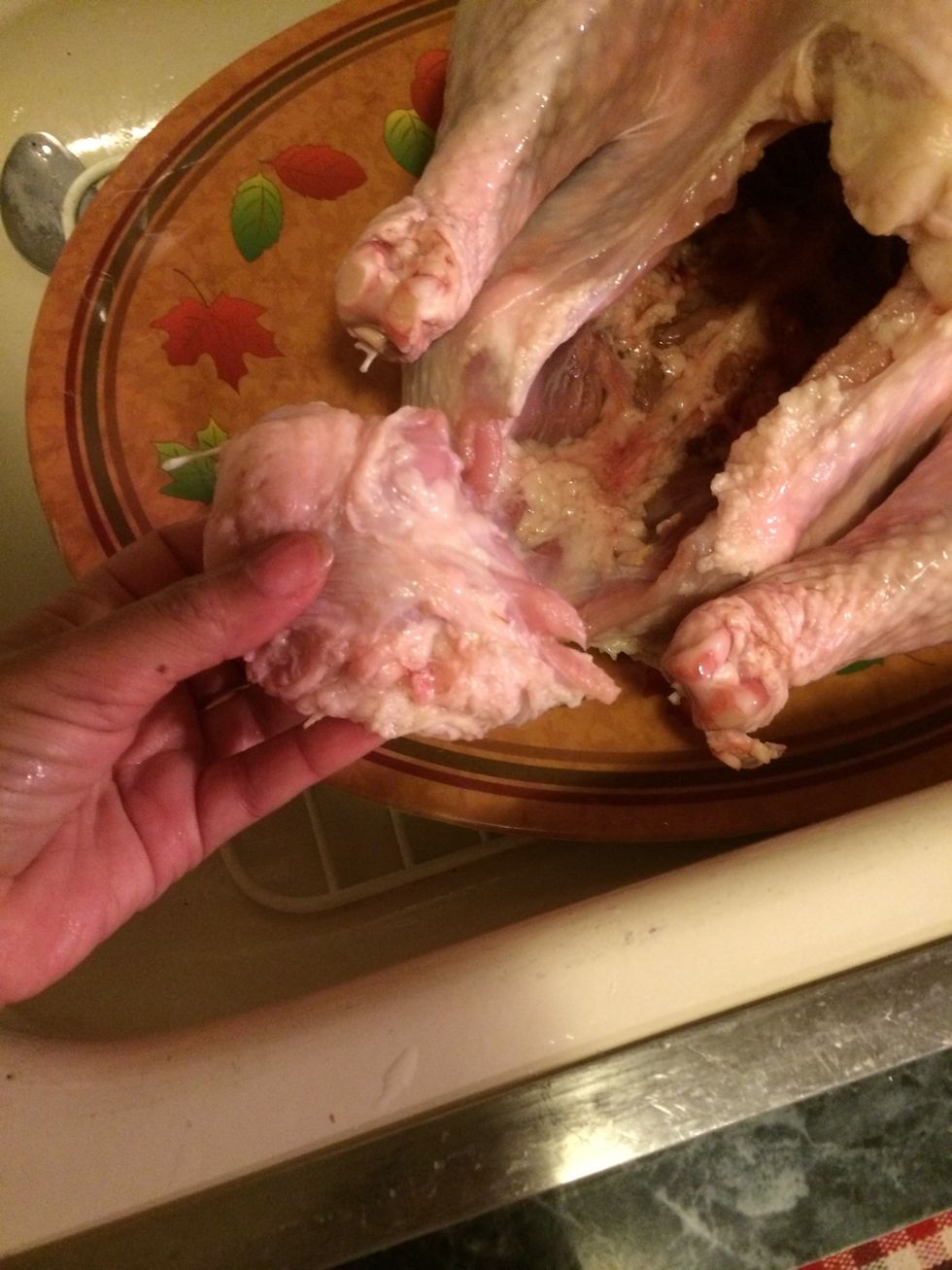 See all gone. If you want, discard it or use it to make homemade turkey broth.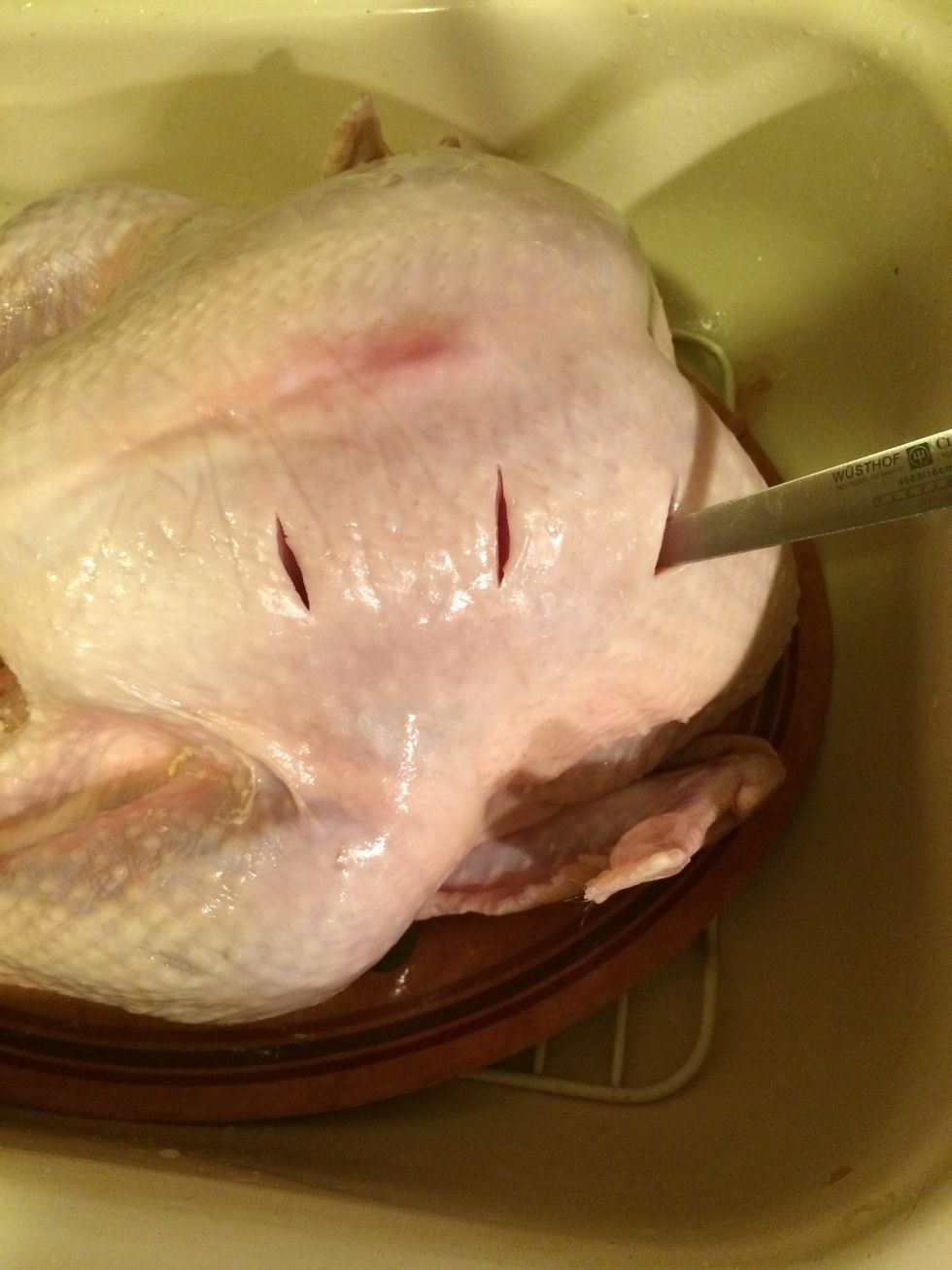 Take a sharp knife and start piercing the breast in a few locations. Do this to the entire turkey.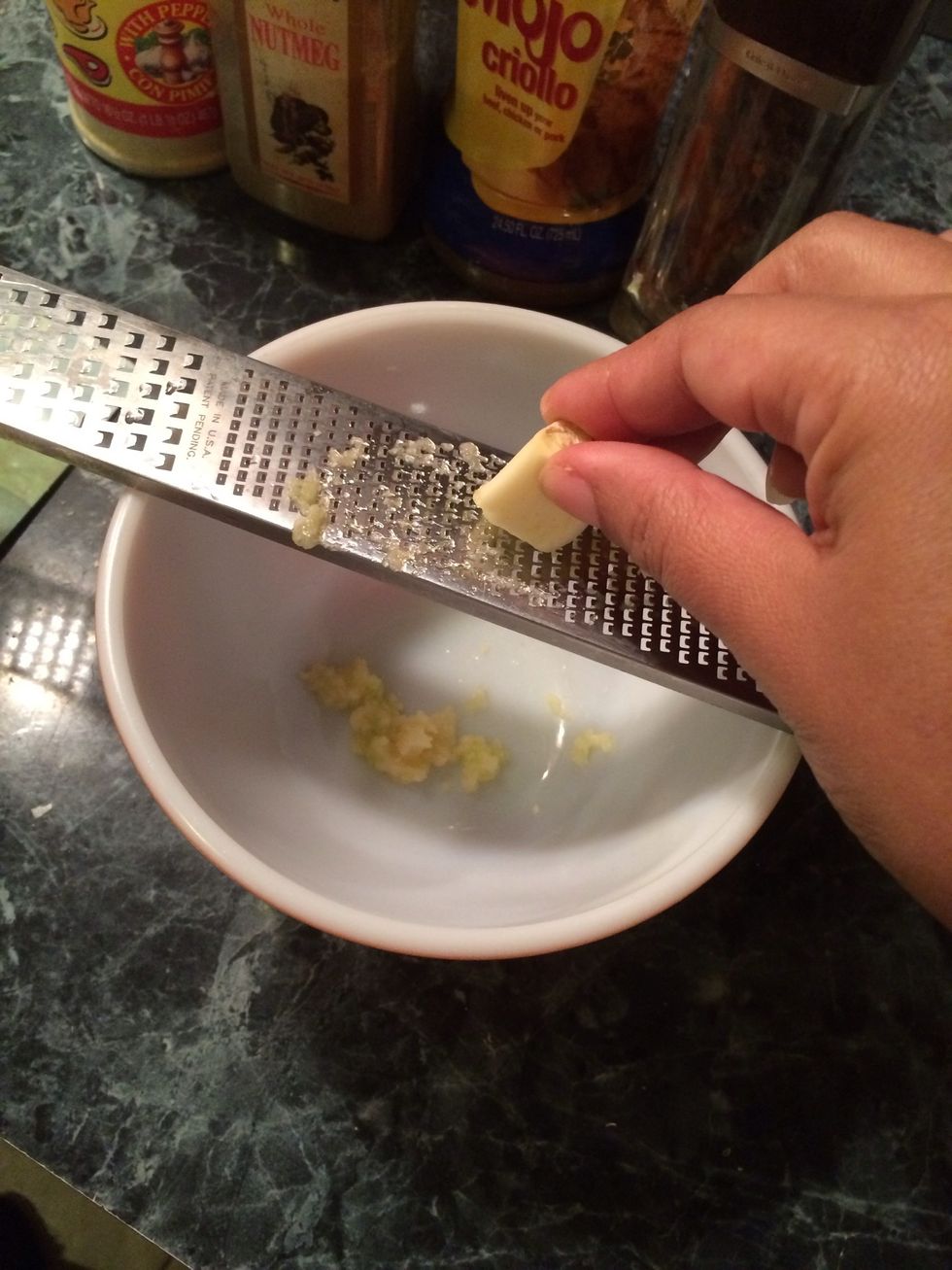 I pulled out my zester and started grating my garlic into a bowl. It is a time saver since i usually like to use my mortar and pestle. This saves me a lot of time.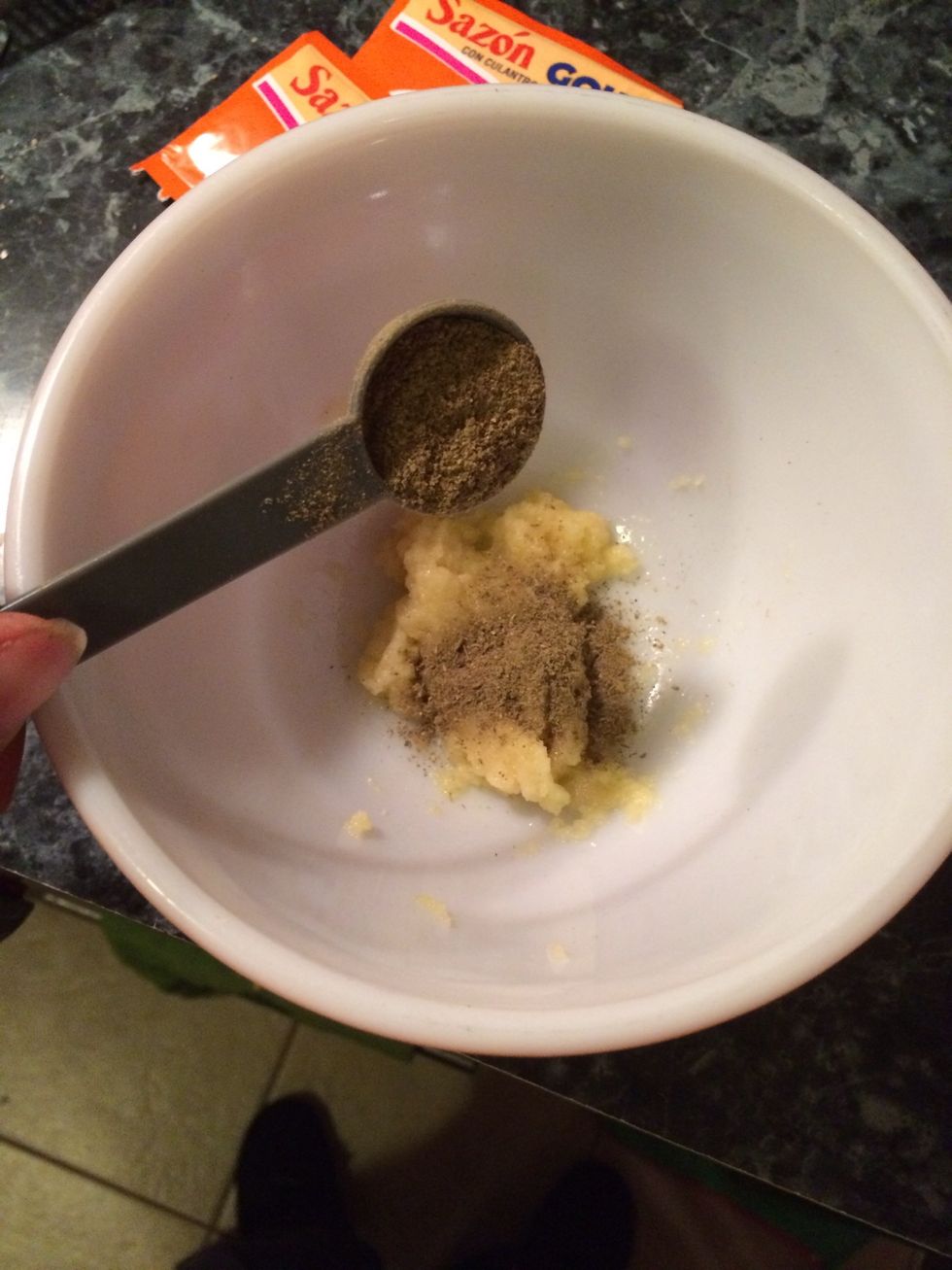 To my garlic i will add the oregano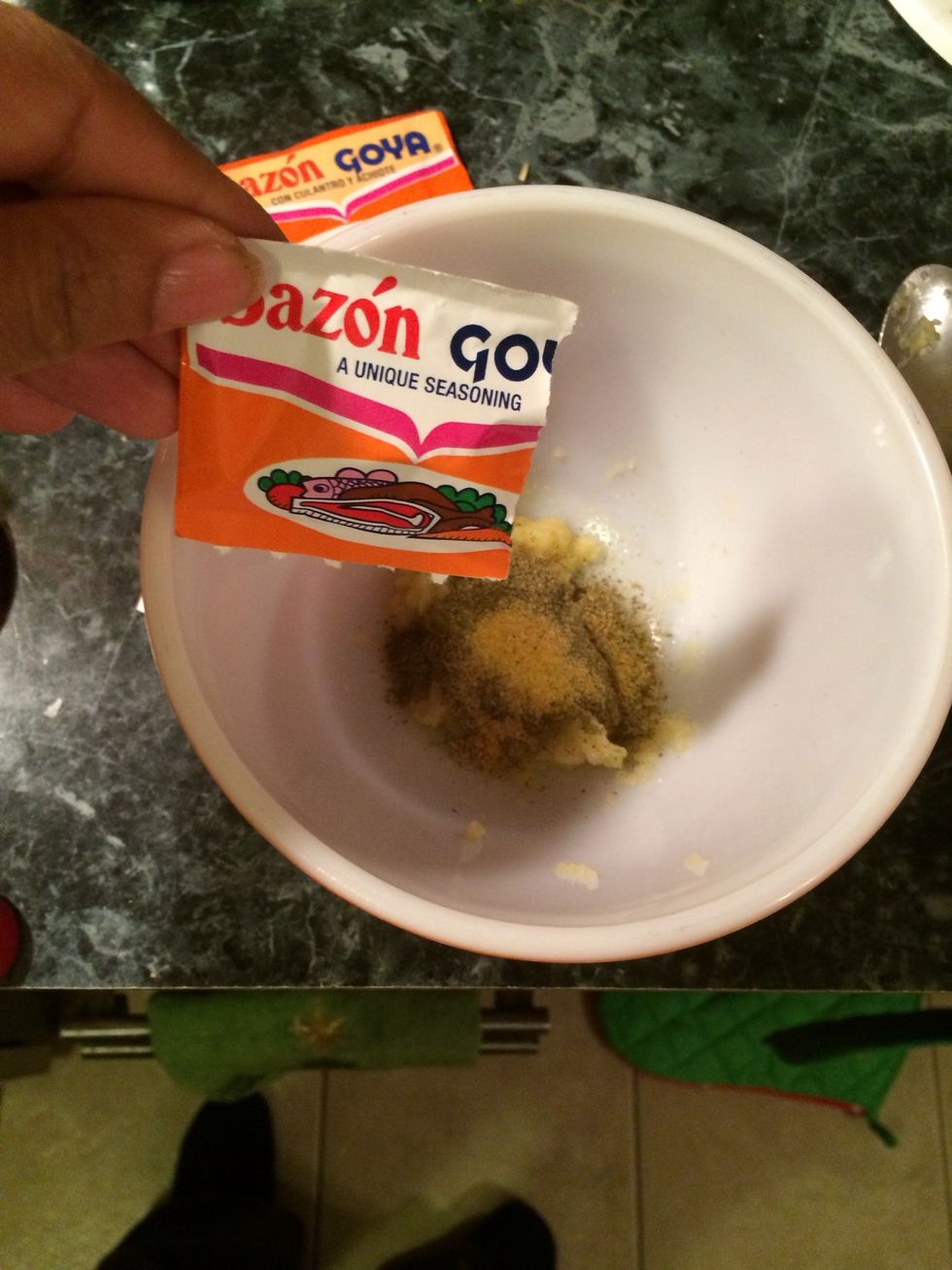 The sazon Goya.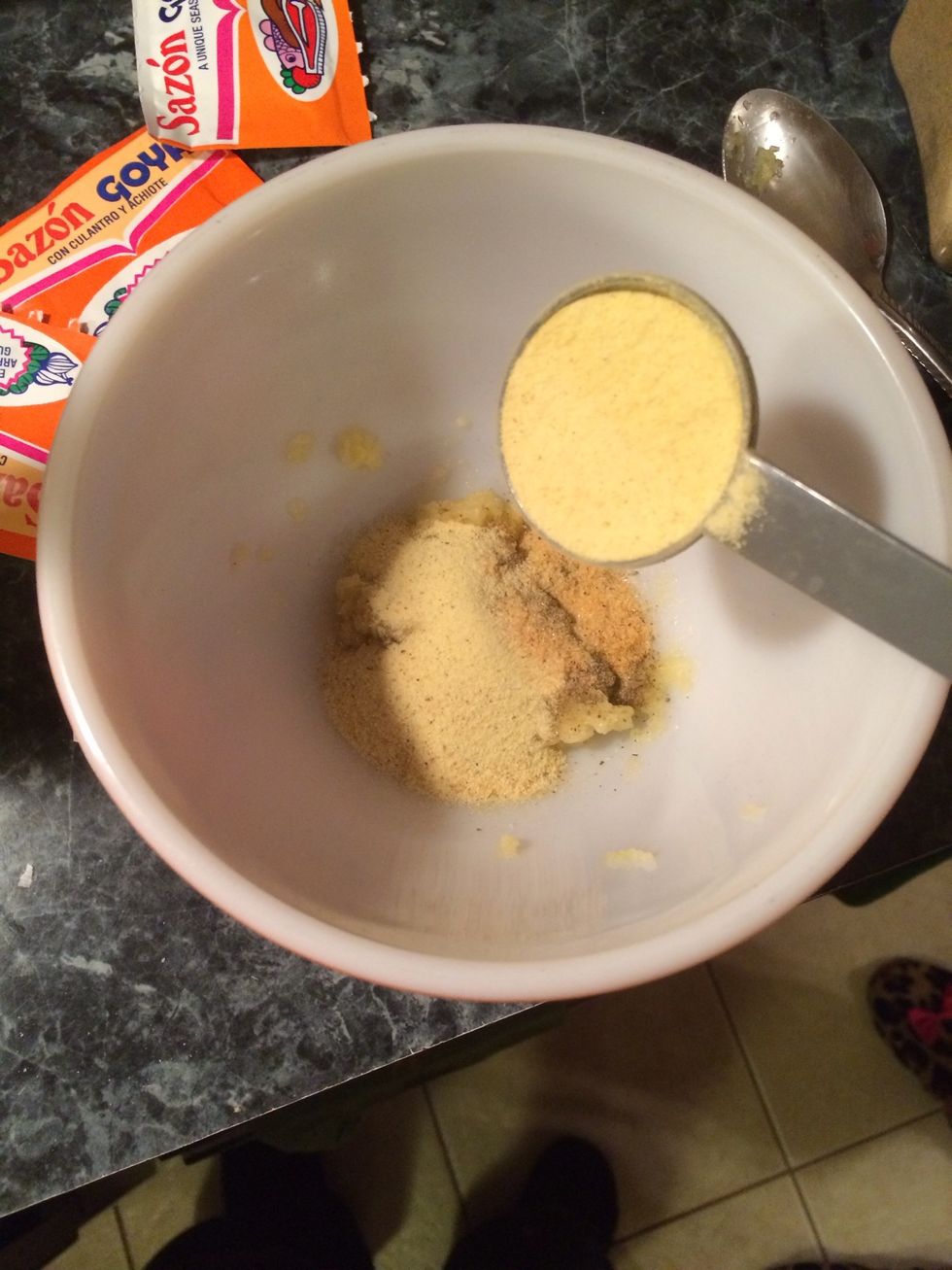 The adobo powder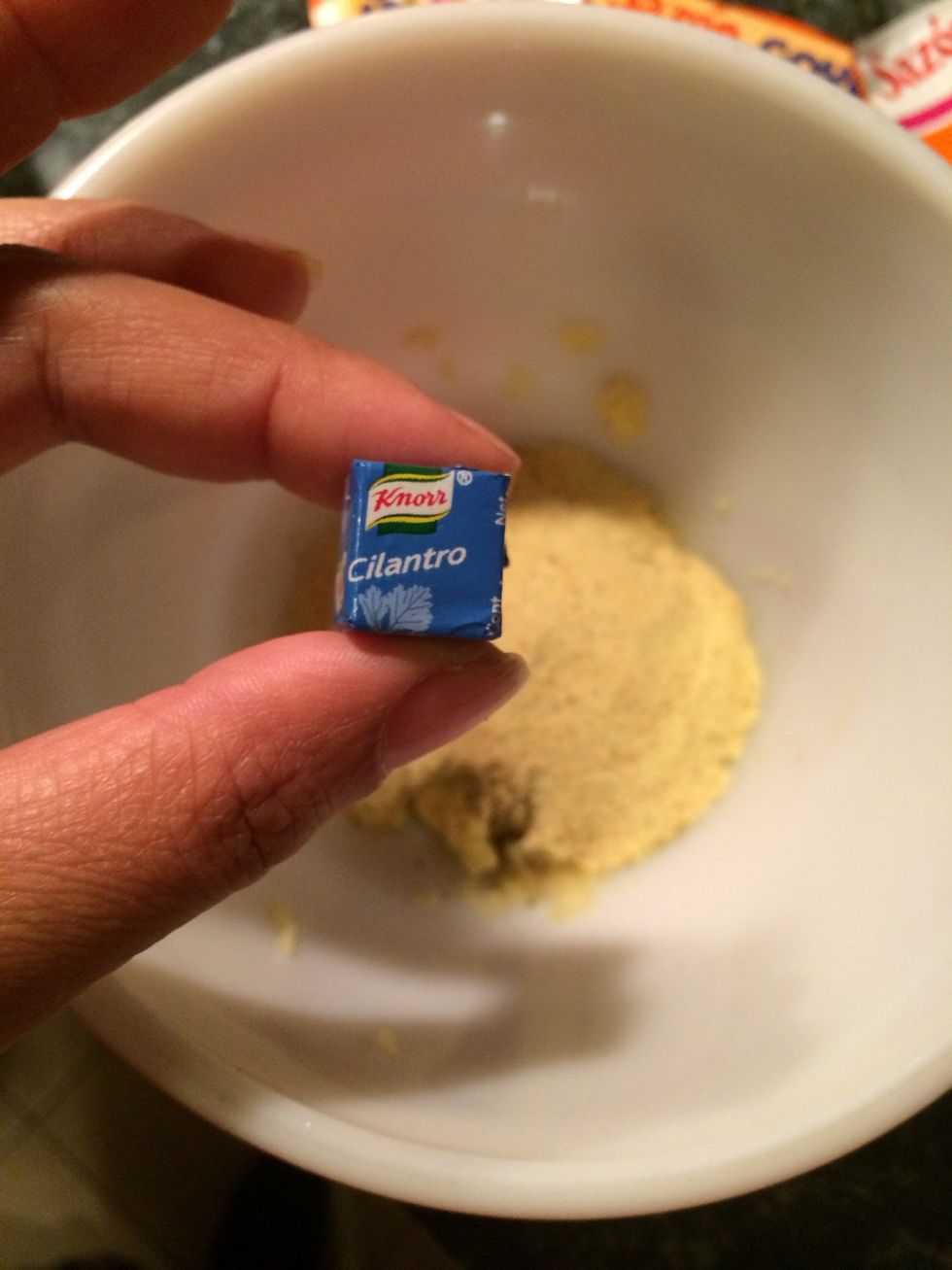 The Knorr Cilantro cube.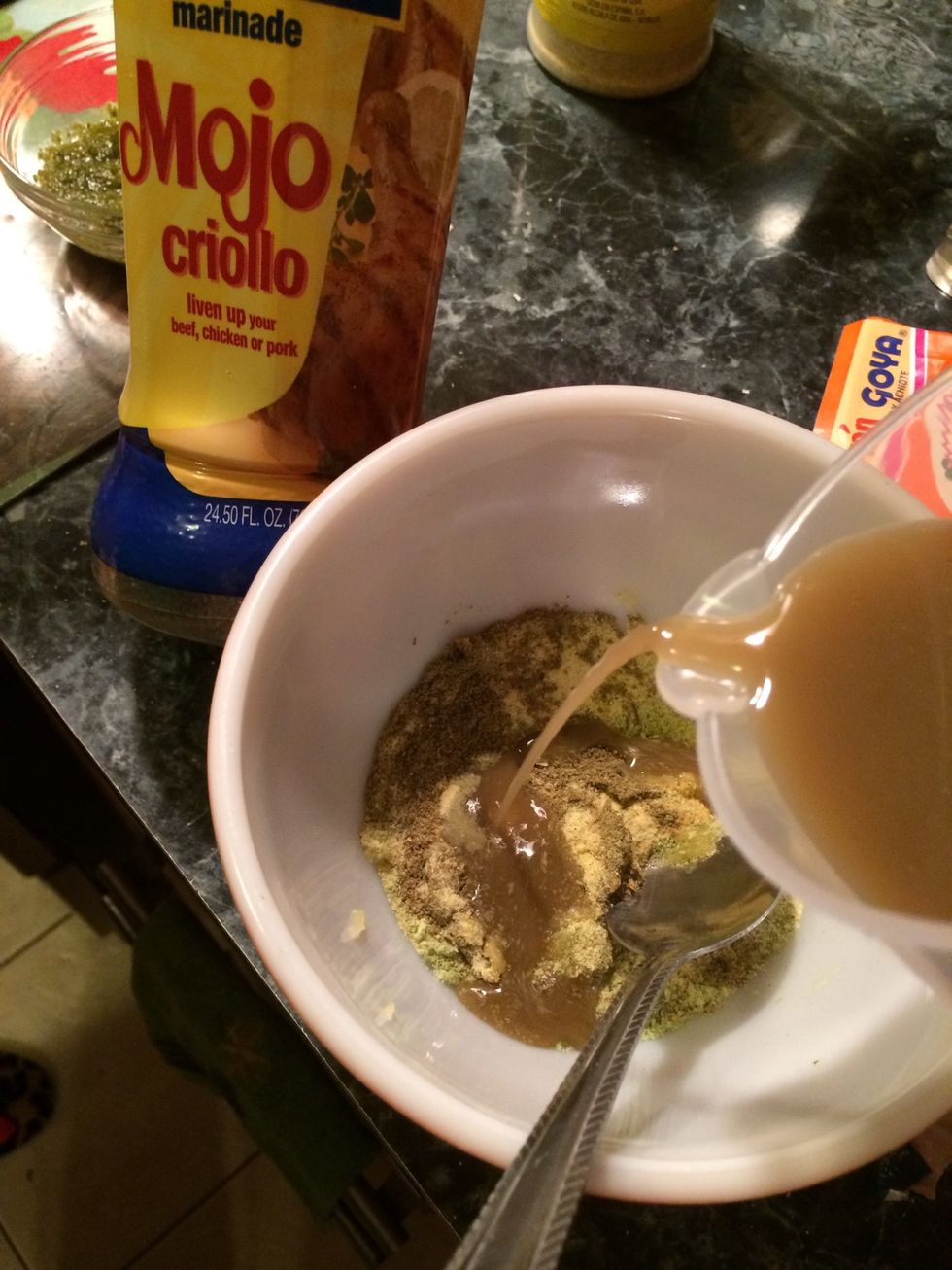 The mojo was added to the spice mix at this point.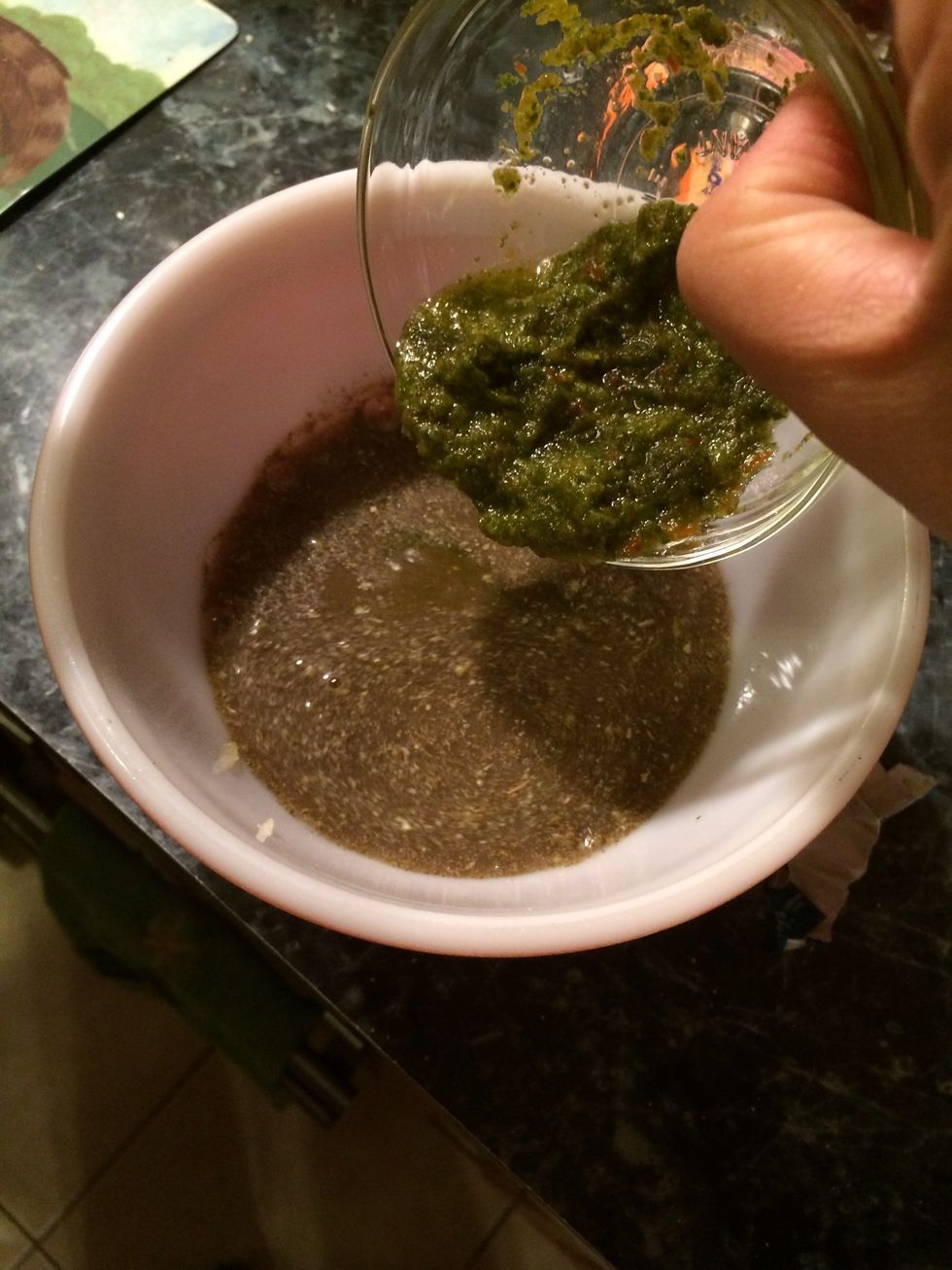 my sofrito.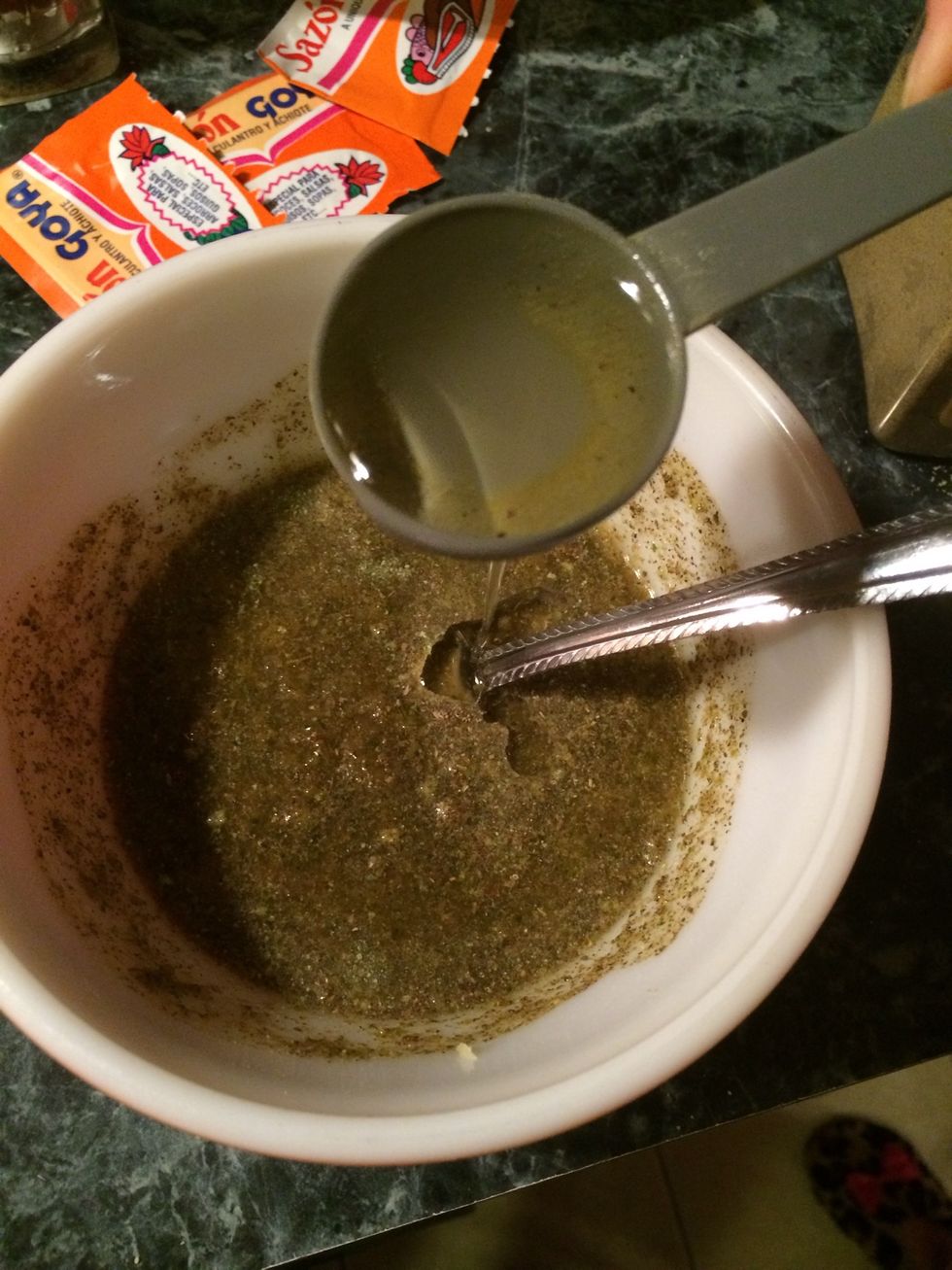 the oil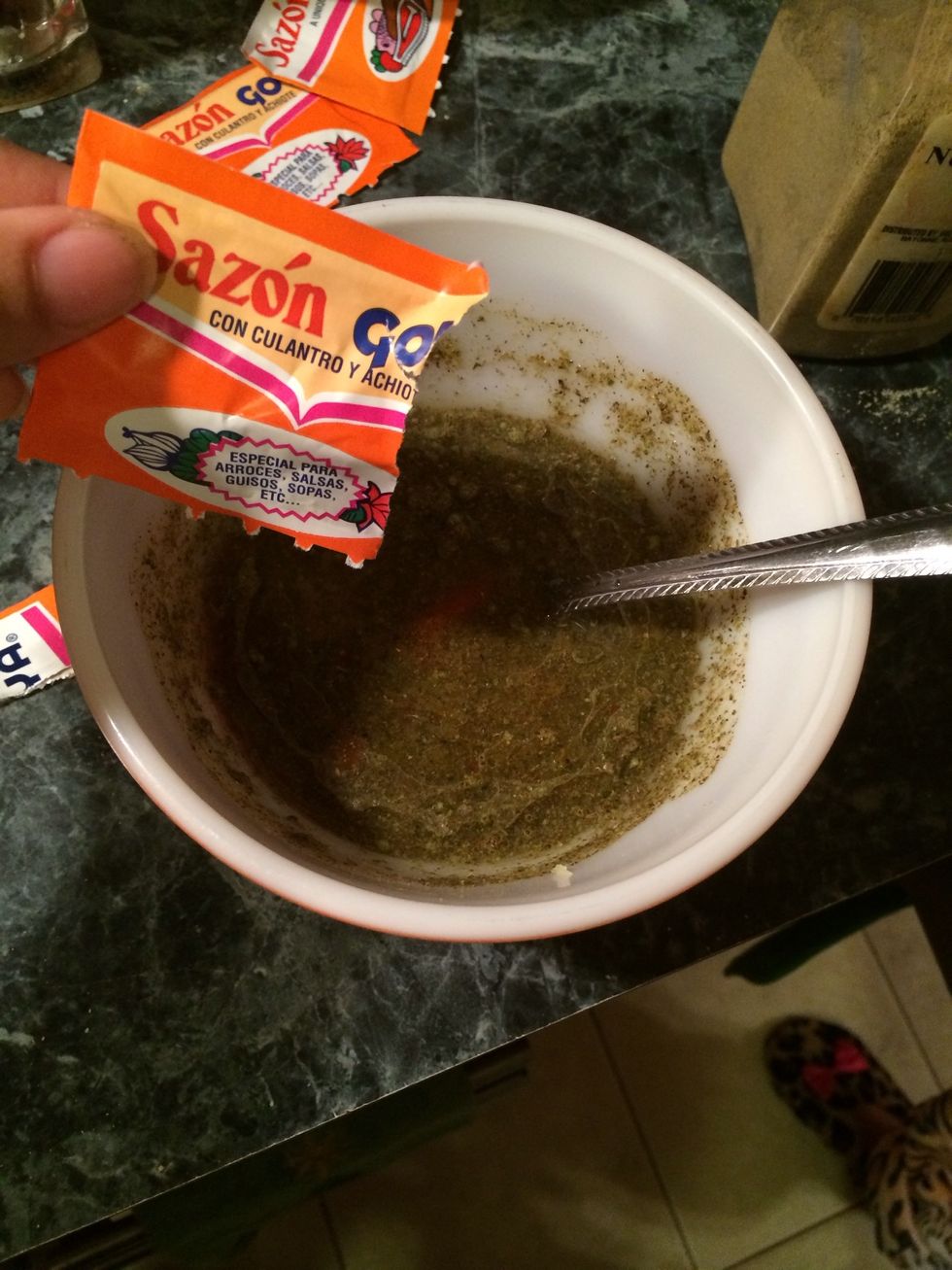 Some food coloring. I use sazon goya with cilantro and achiote. After adding the coloring give this a good stir.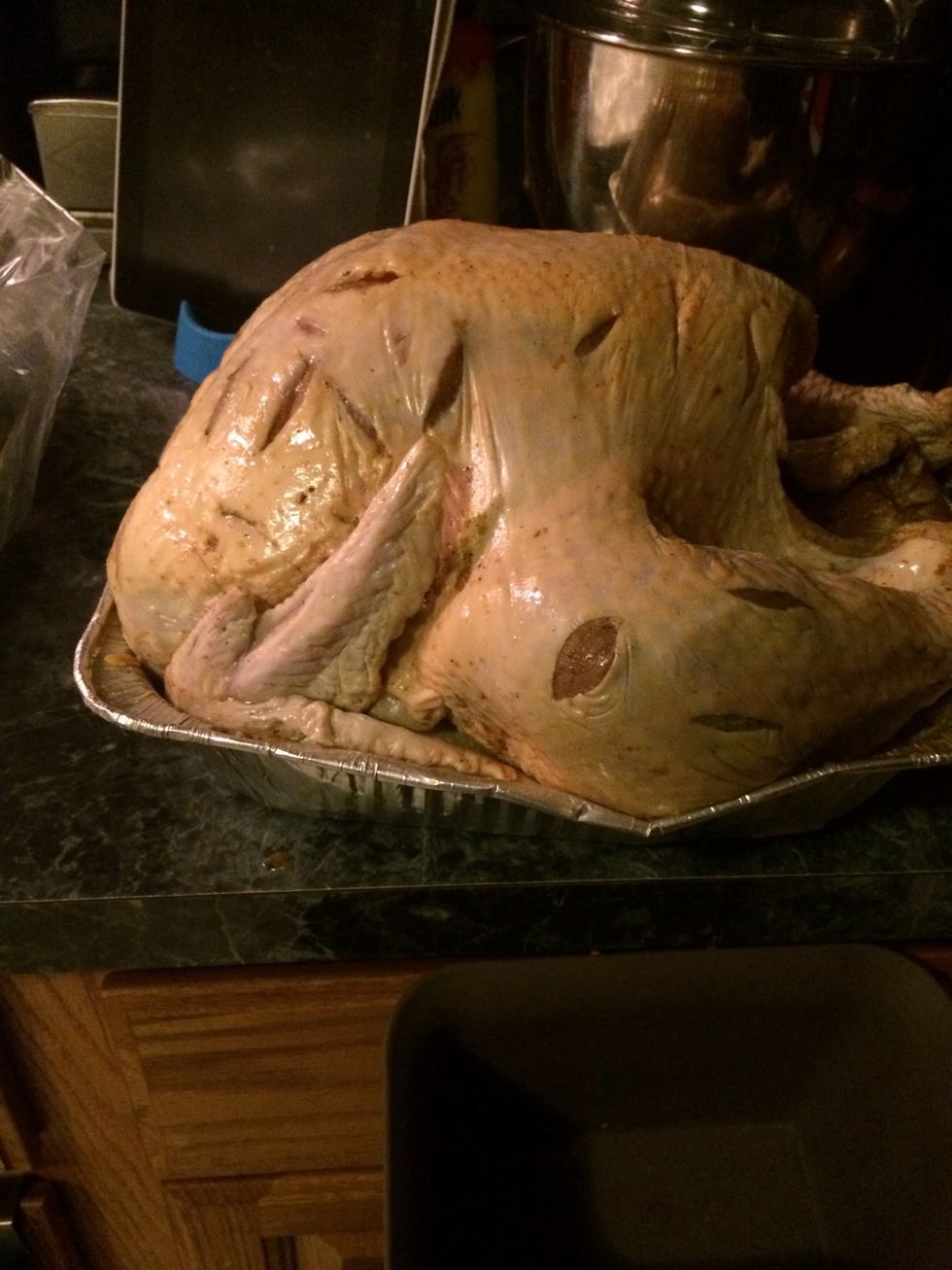 My turkey is seasoned. I will now cover it in w/ foil & stick it in my fridge for 2-3 days. That's right, a good tasting turkey needs time marinating . So don't season it the same day you cook it🙏
Turkey day is here.It is time to cook this turkey. I took it out of the fridge,removed the foil it was covered in and I inserted it in the oven bag. I than placed it in a roasting pan. Sorry no pics😑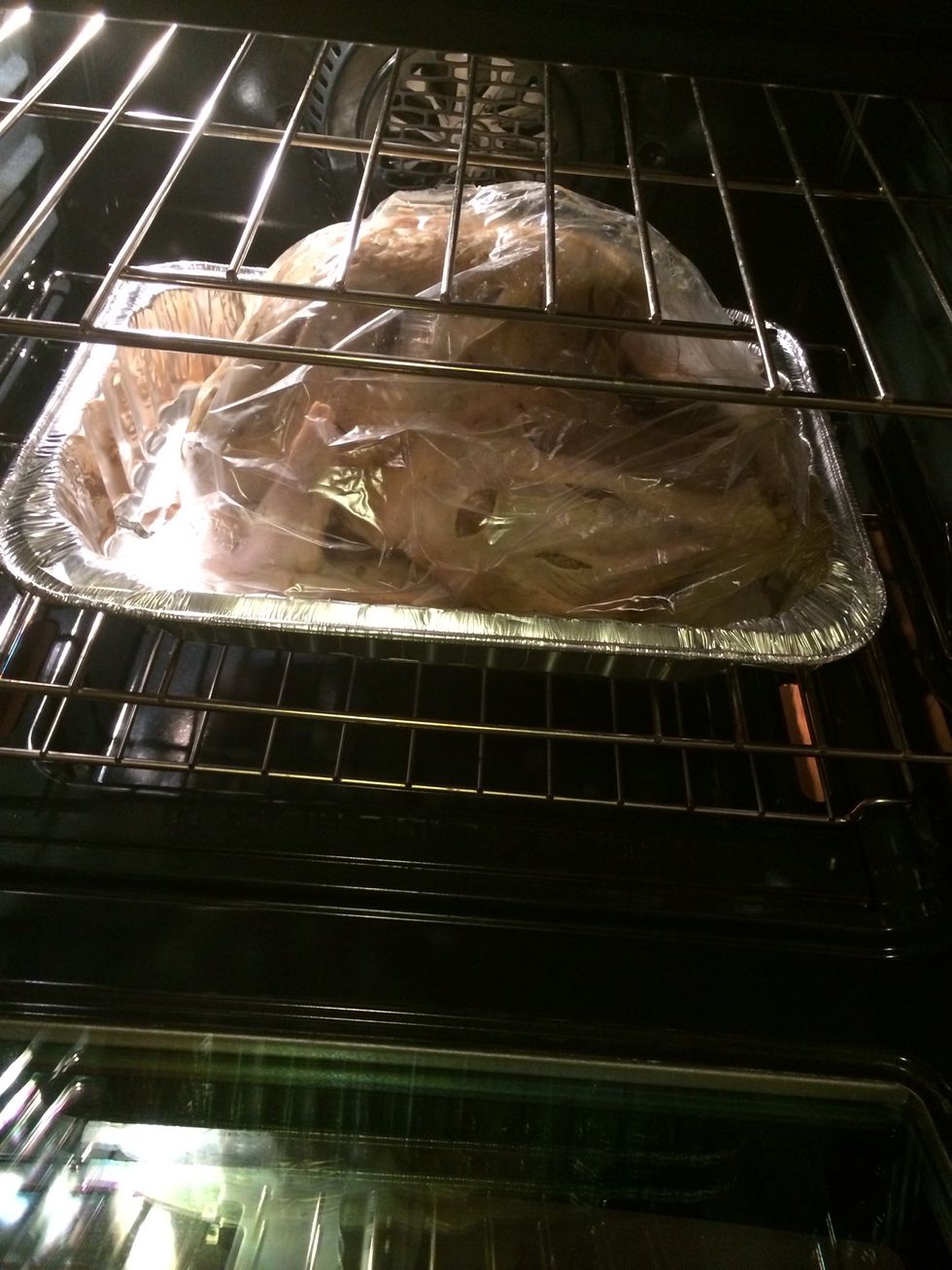 I like cooking my turkey in a plastic oven bag, it keeps it moist and juicy. You should try it once, you might not ever cook turkey w/o it ever again😜. It's quick too. Mine will cook for 3 1/2 hrs
Follow the instruction on the Reynolds brand oven bags. That's what I used.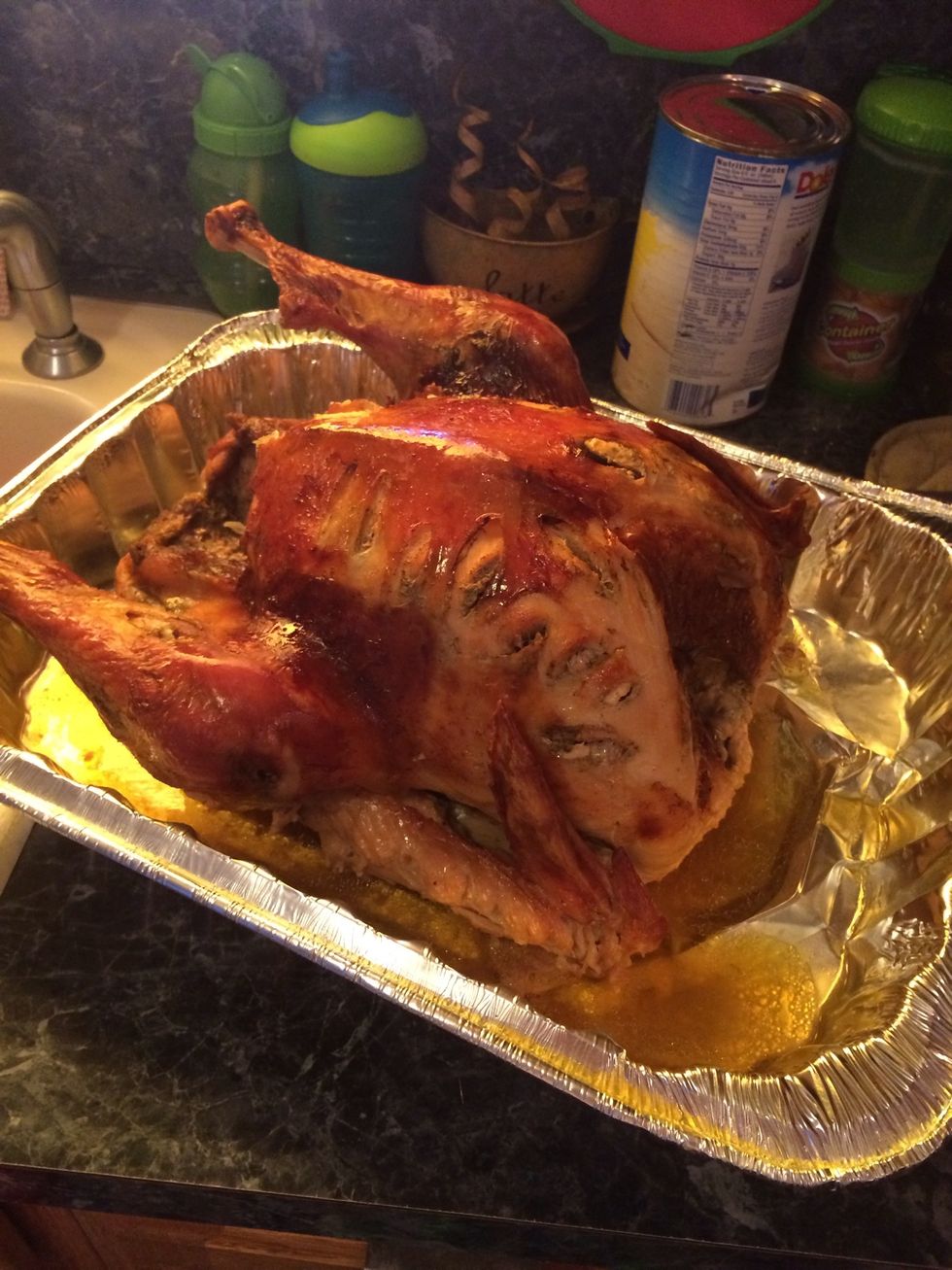 I removed the juices and let it rest before I carved it. Wow my turkey looks beautiful. He crust is crispy and the meat is moist and juicy.🙌🙌👏💃 success once again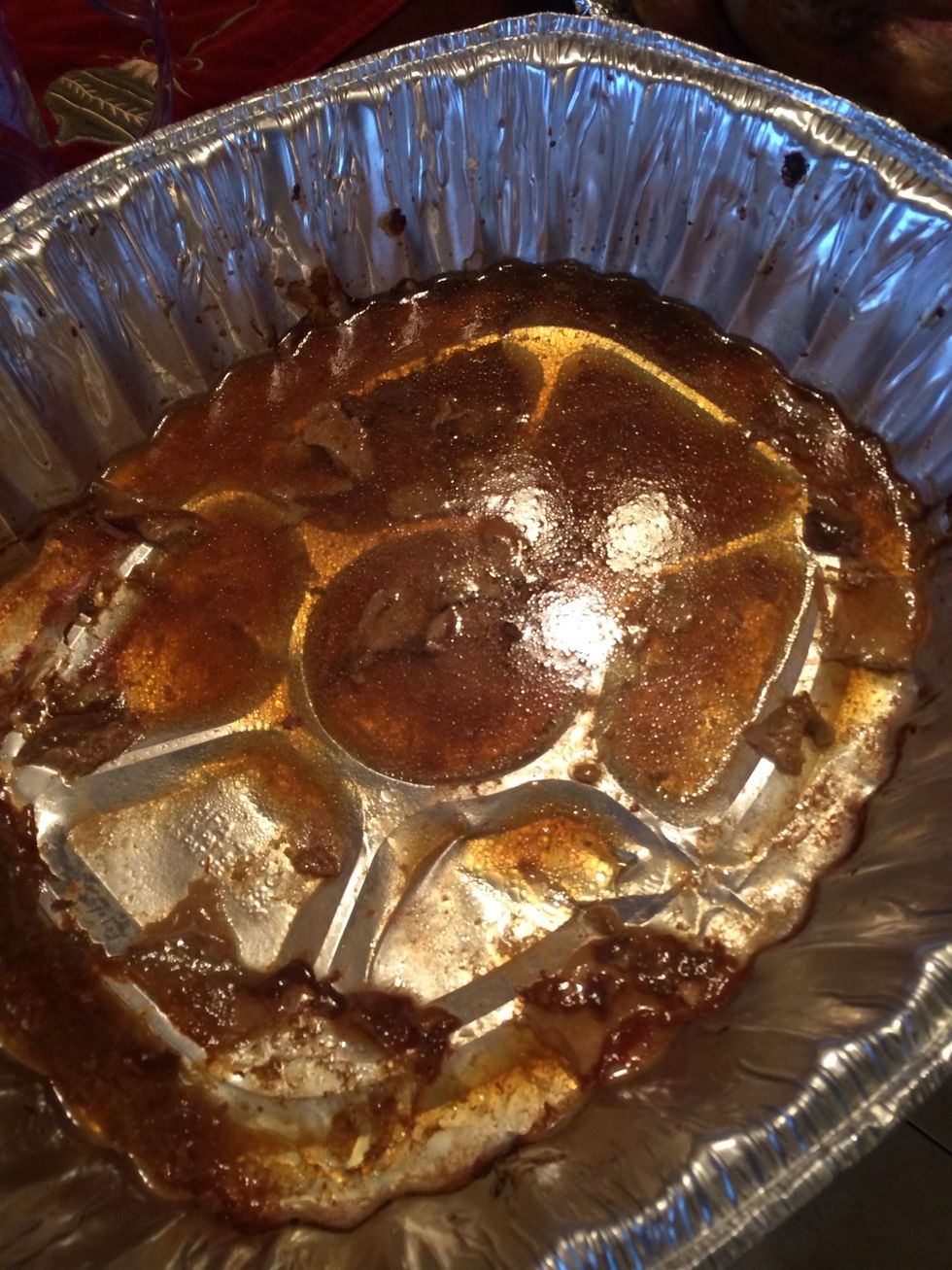 This is the juice the turkey produced we will pour it over the carved turkey!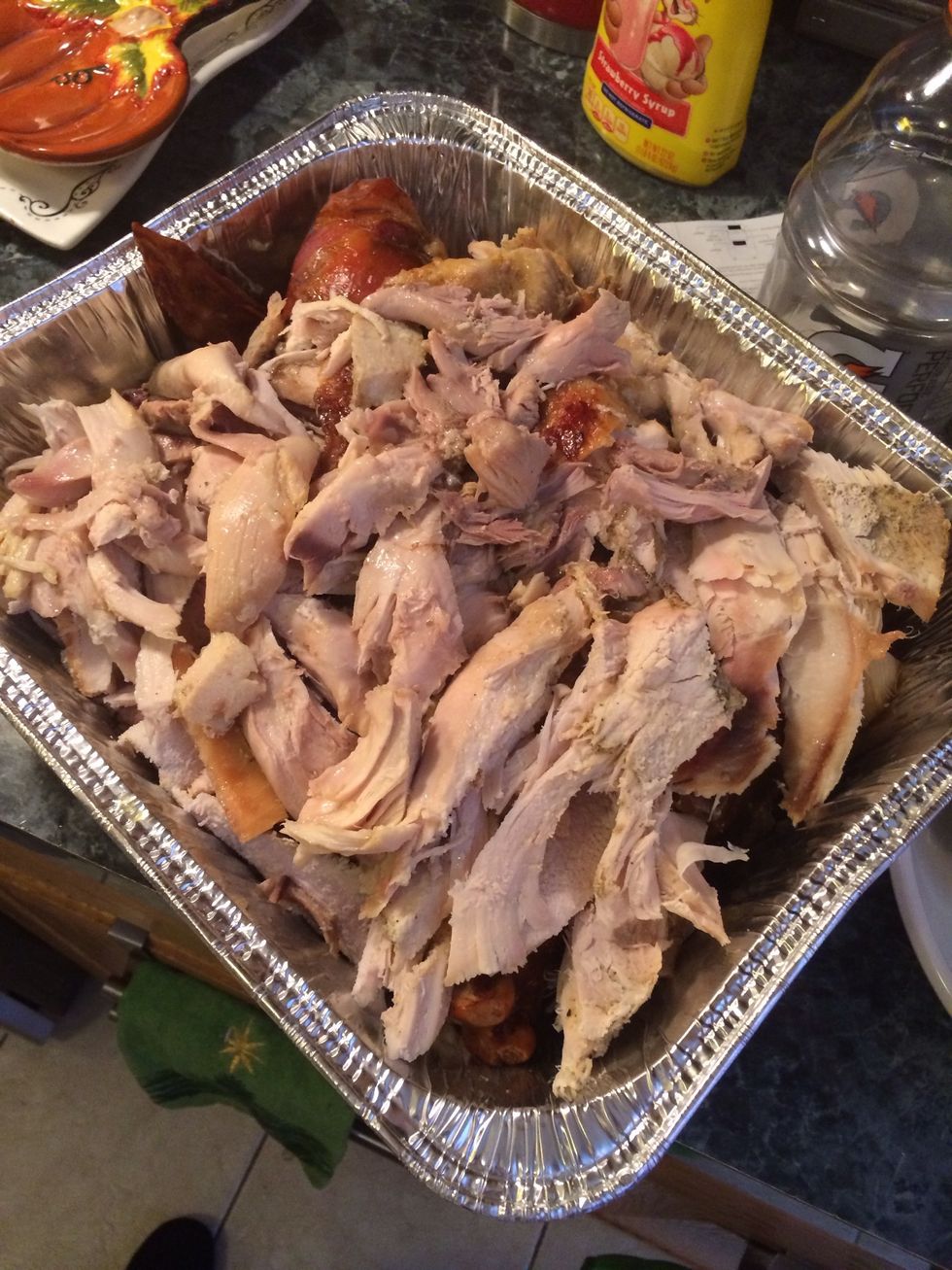 I carved my turkey. Do you remember that broth I asked you not to discard.? Well I want you to add it over the turkey. Omg it will be out of this world delicious. It will keep the turkey juicy. Enjoy
I hope you will try making my turkey. It is absolutely flavorful and delicious. Leftovers are even better😁 enjoy
1.0c 18-20lb turkey
6.0 Fresh Garlic cloves
1.0tsp Oregano
2.0Tbsp Sofrito
0.0c Goya mojo
1.0Tbsp Adobo
1 sazon Goya packet
1 sazon with culantro & achiote
1.0Tbsp Oil
1.0Tbsp Knorr Cilantro cube