Mix up your pancake batter for a crowd & divide into 3 bowls. Put several drops of blue food coloring in one bowl, and red in another bowl.
Fire up your griddle at 350 and coat with a little butter. Make up your red, white and blue pancakes and stack them on a tray to serve as a make-your-own stack buffet.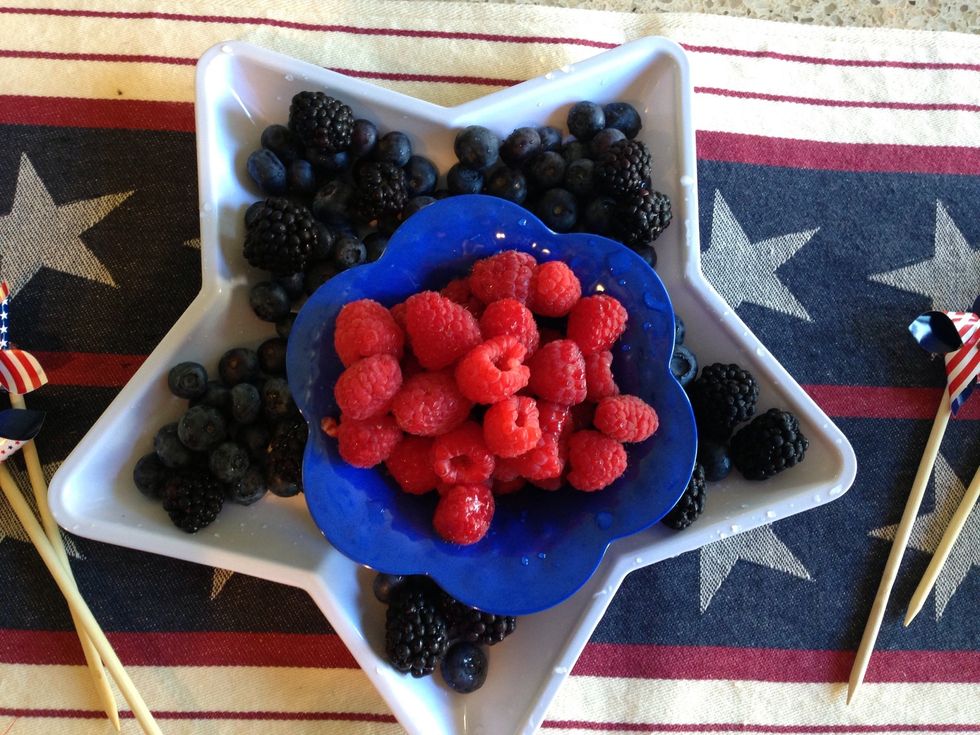 Put out fresh berries, whipped cream, and other festive toppings such as sprinkles or pop rocks to let everyone put their own special touch on their stack.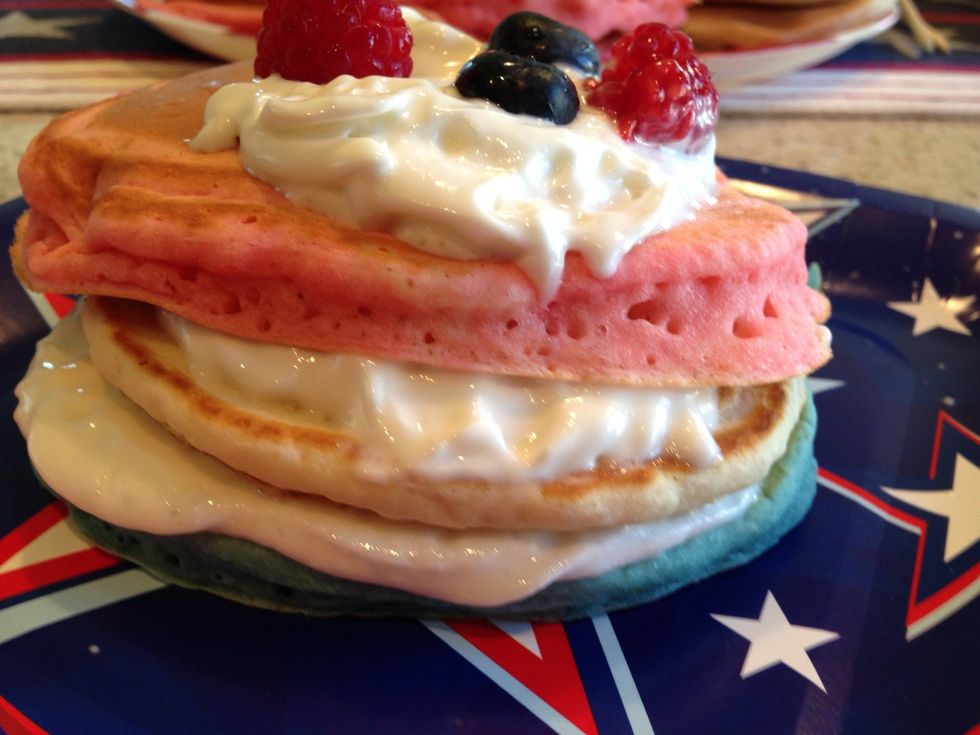 Let them loose on creating their very own patriotic pancake stacks! Enjoy!
Bisquick pancake batter for a crowd
Griddle & Spatula
Blue & red food coloring
Whipped cream
Raspberries
Blueberries
Sprinkles
Pop rocks