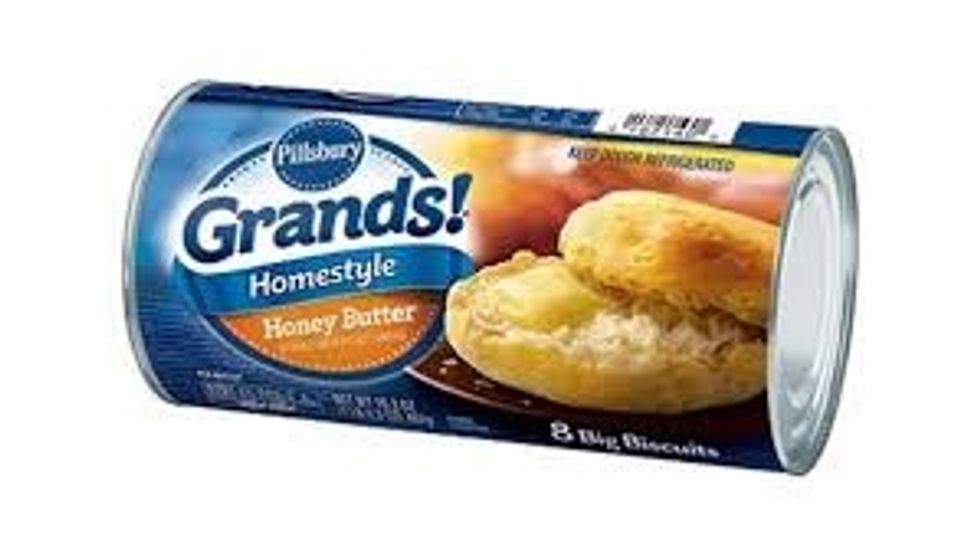 Open packages of Grands Biscuits. You will need approximately 1 1/2 cans. Put the extra biscuits in a baggie and give to the teacher.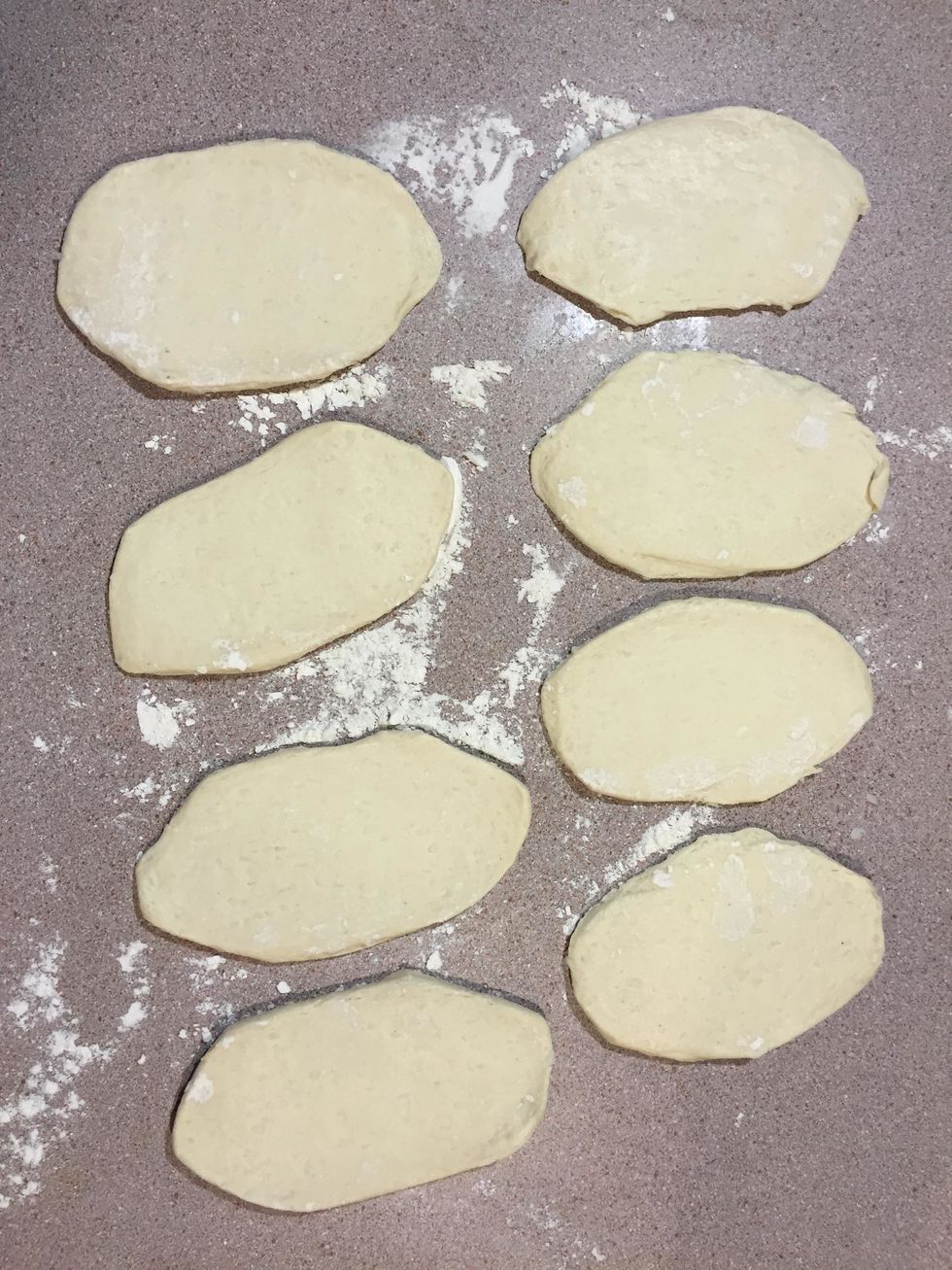 Lightly flour the counter, then roll out the biscuits.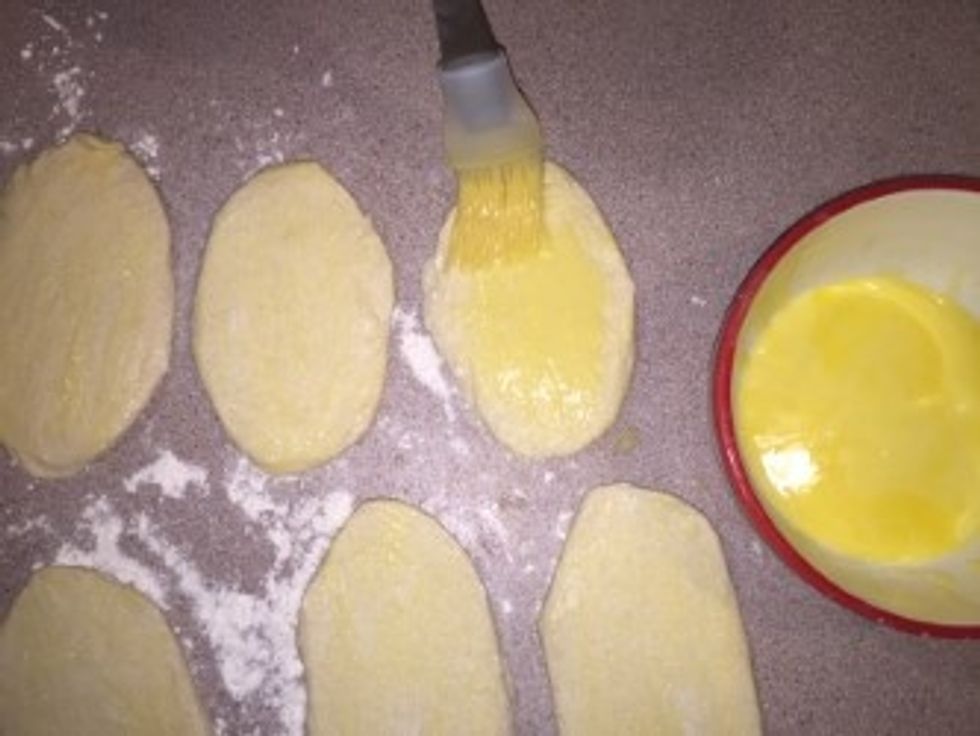 Brush margarine onto the flattened biscuits. Sprinkle sugar on top of the margarine.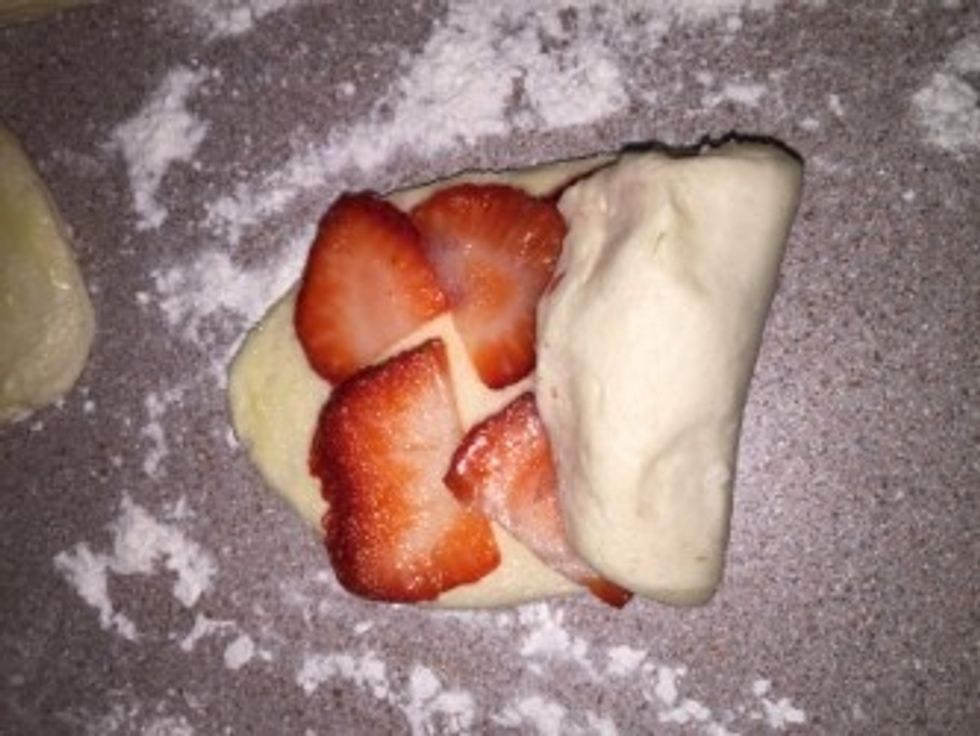 Place sliced strawberries on the sugared biscuit. Roll it up carefully.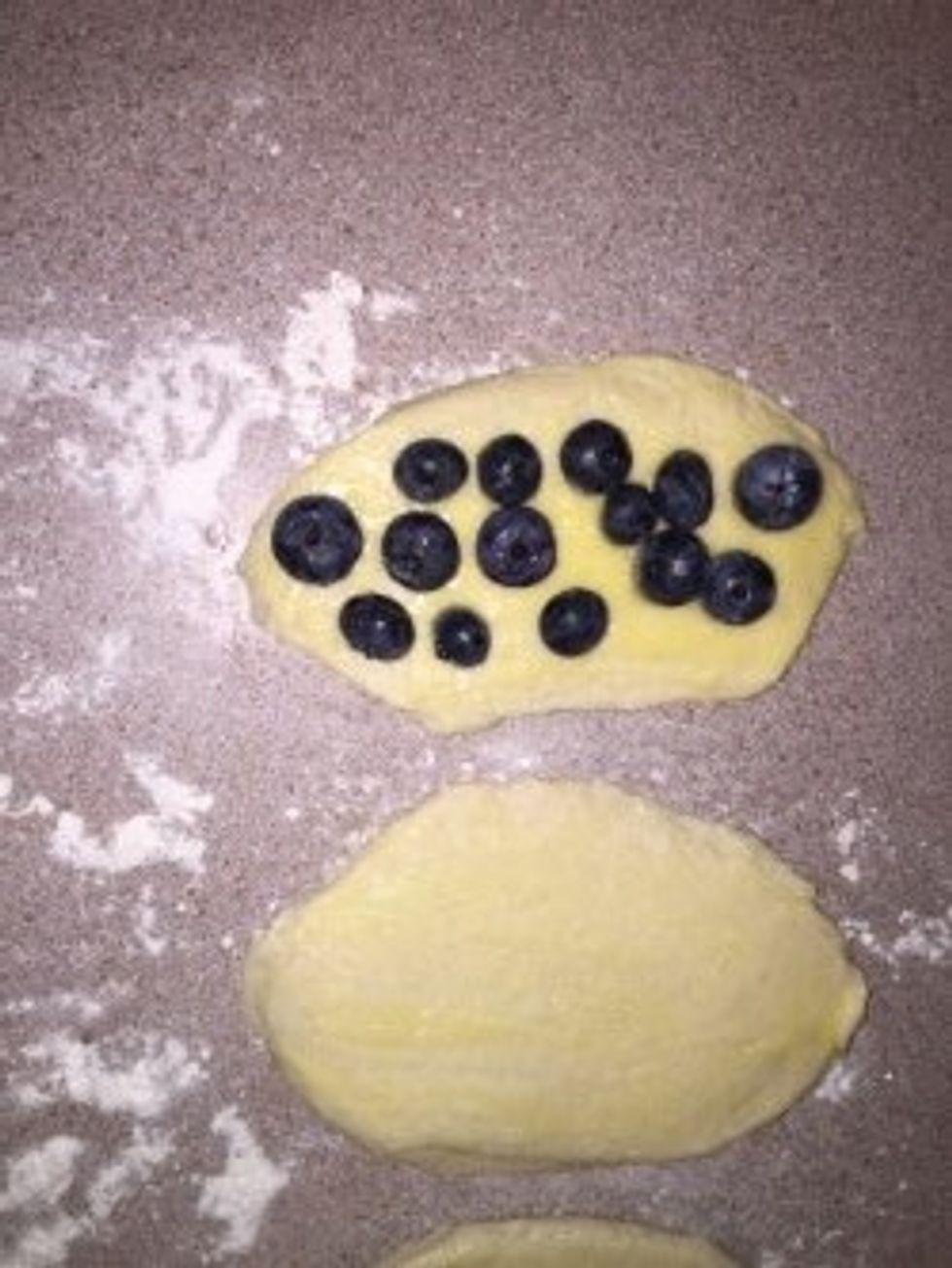 Lay blueberries onto sugared biscuits. (These biscuits will be used in the top left corner of the pan. )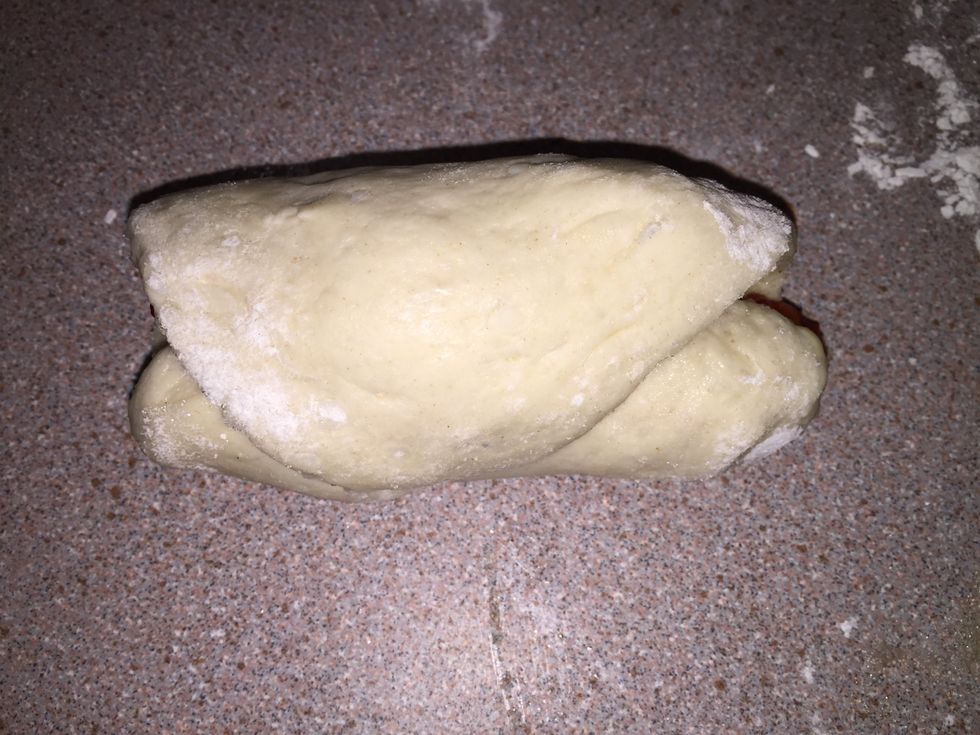 After the biscuits are rolled, cut them in half and lay them in the pan with centers up.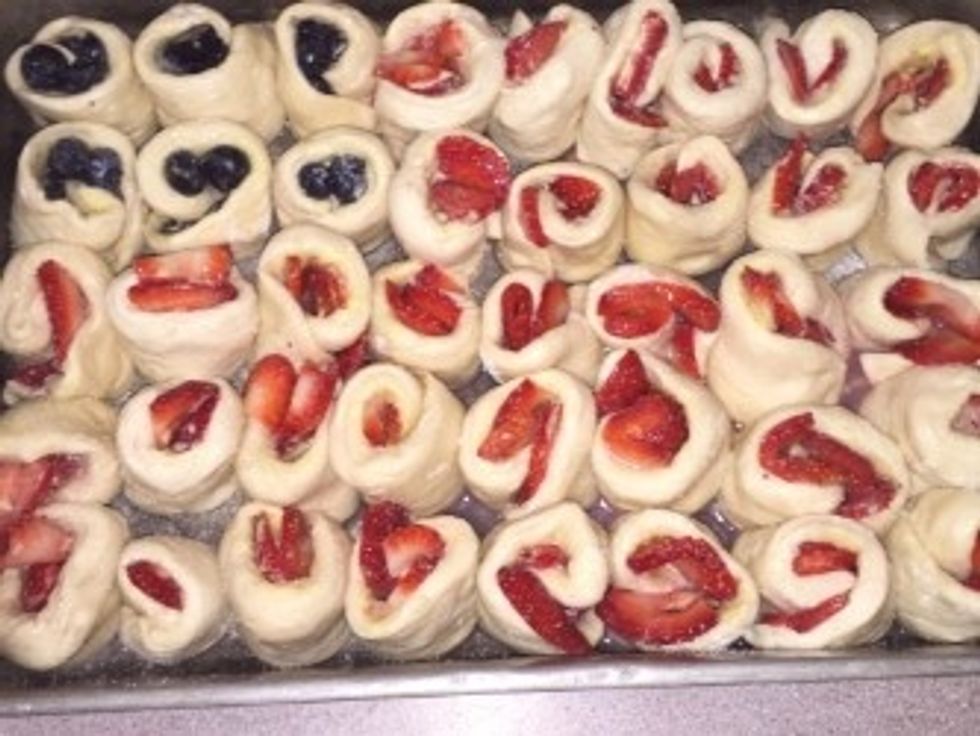 Arrange the rolls in "stripes" in the pan to resemble the American flag.
Bake at 350°F for approximately 20 minutes. Pull apart a center roll in order to check for doneness. Let them cool.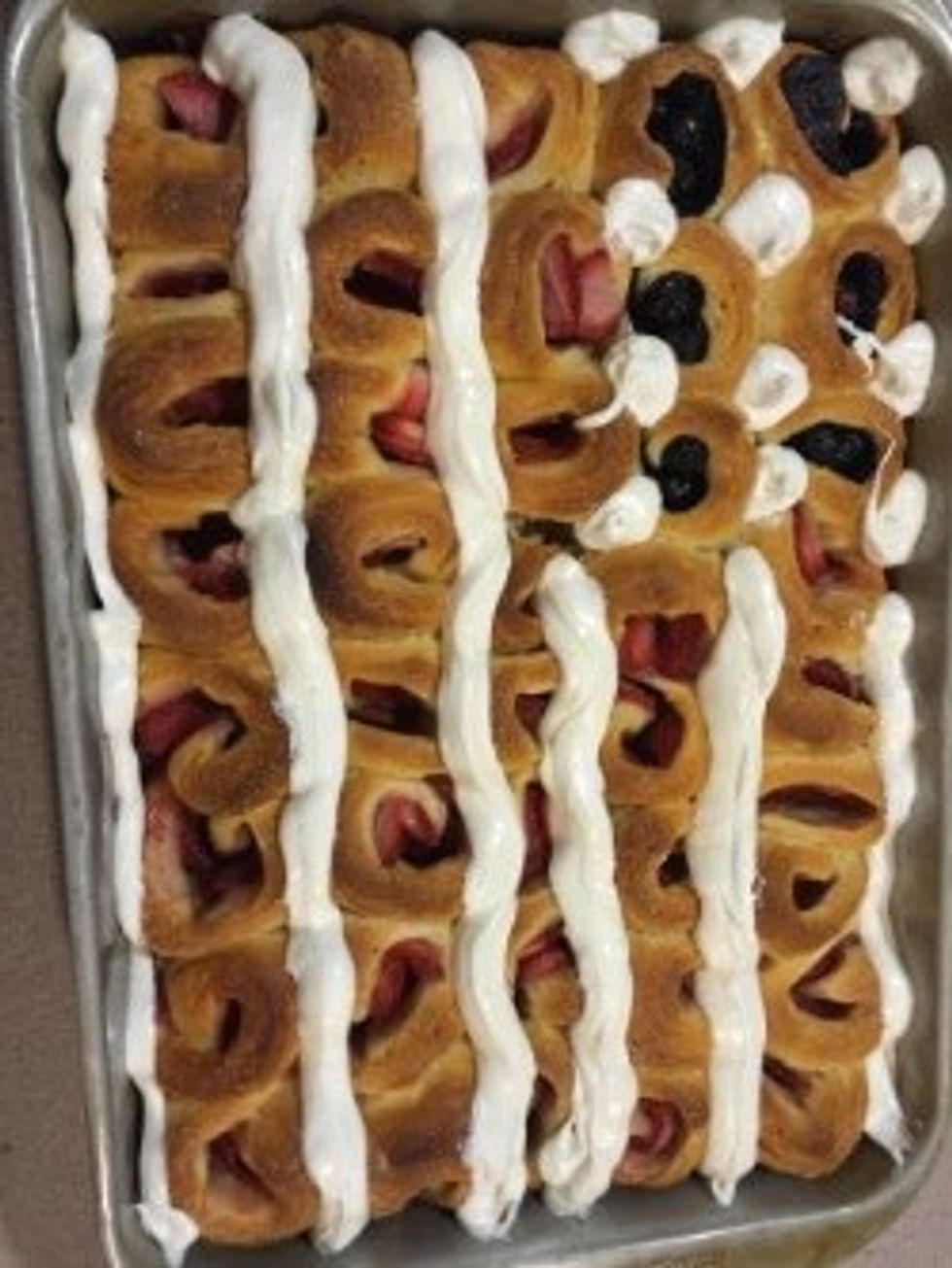 Finally, after they cool, add icing. Cut a tip off the corner of a sandwich size baggie. Place icing in the baggie, then pipe the stars and stripes on the rolls.
2.0 Cans of Grands Biscuits
1/2c Margarine or Butter, softened
1/2c Sugar
1.0qt Strawberries, stemmed, sliced & rinsed
1.0pt Blueberries, rinsed
1.0c Icing
1/4c flour (approximately)
1.0 no-stick cooking spray