A sandwich made with large slices of twice fried green plantain instead of bread, can you say YUM😁
2449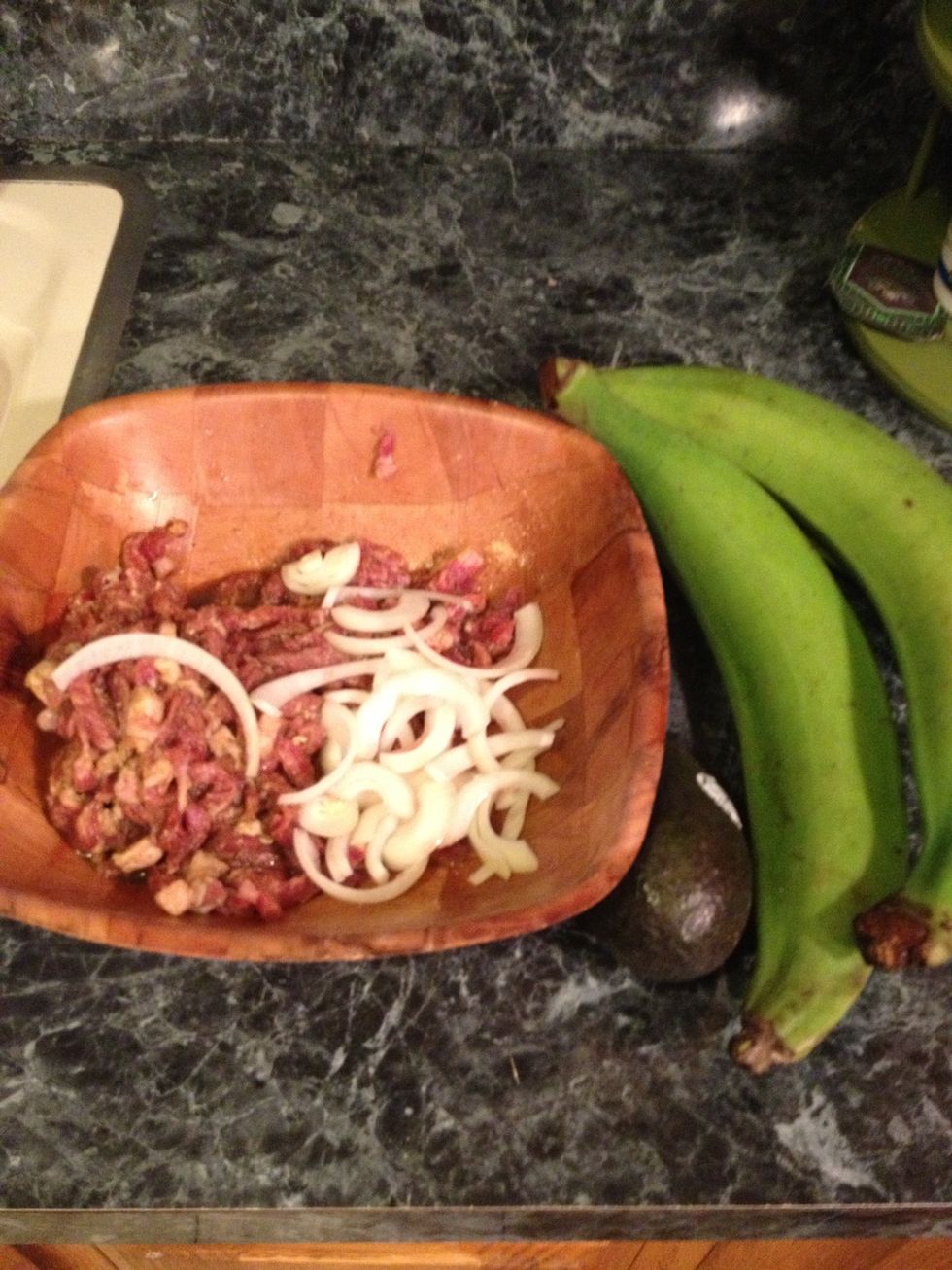 My Stars
This is the steak I used. I froze it partially making easier to cut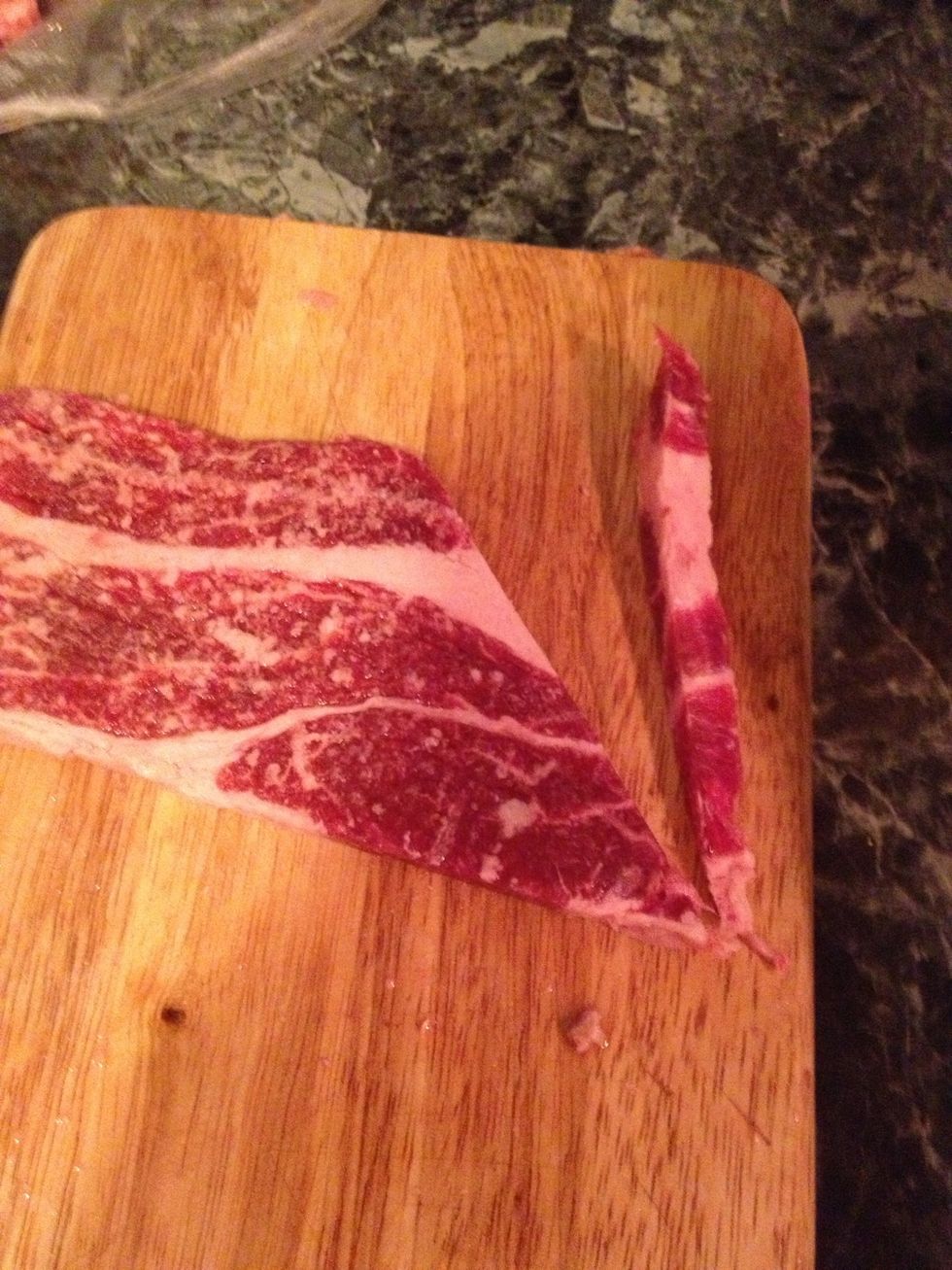 The knife cuts easily through the steak. You should definitely try it the next time you need to slice the steak thinly☺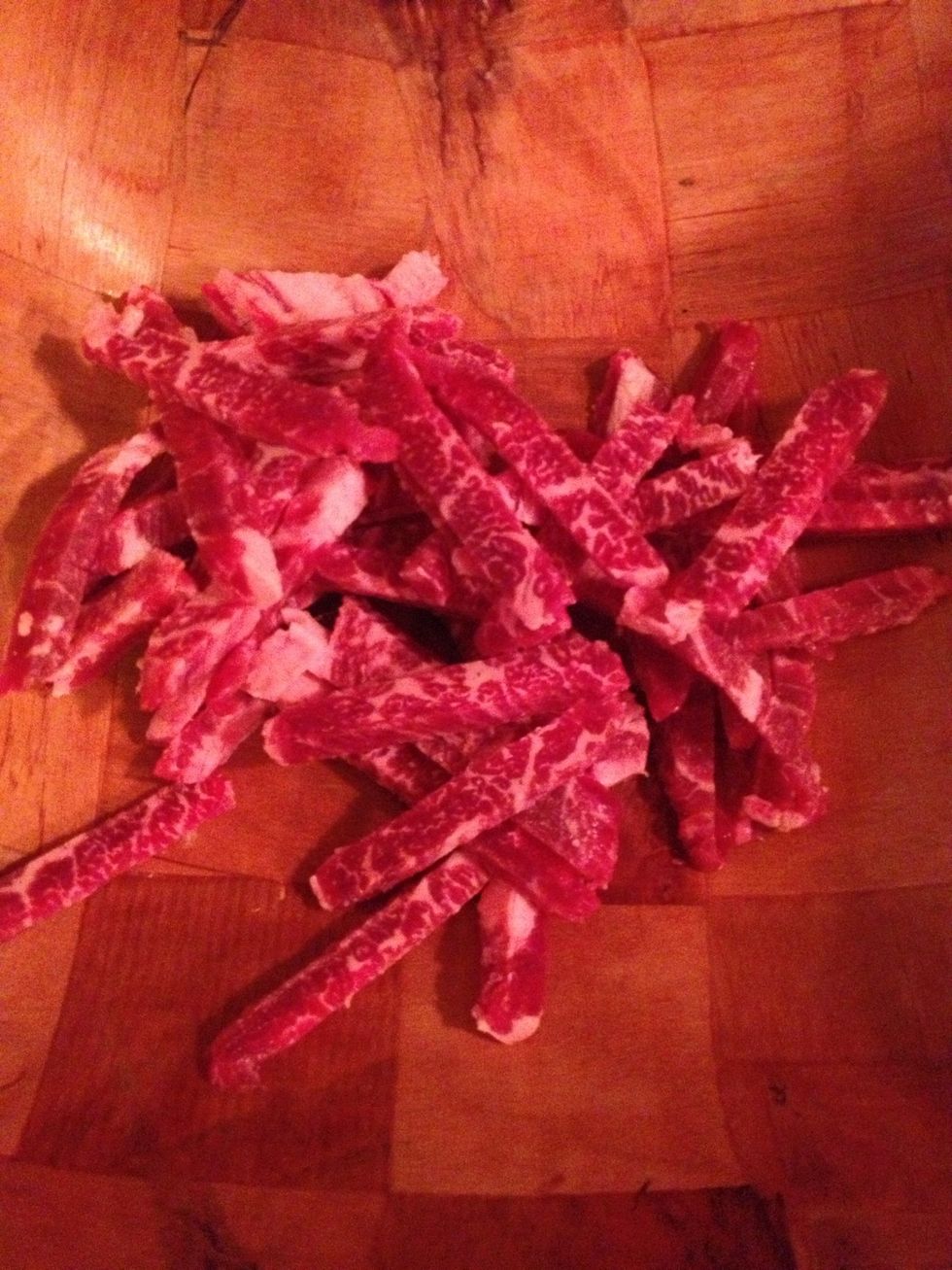 All cut up and ready to be seasoned. Feel free to season your steak however you want. I am skipping that step😁
Next up the plantain. I have already peeled it.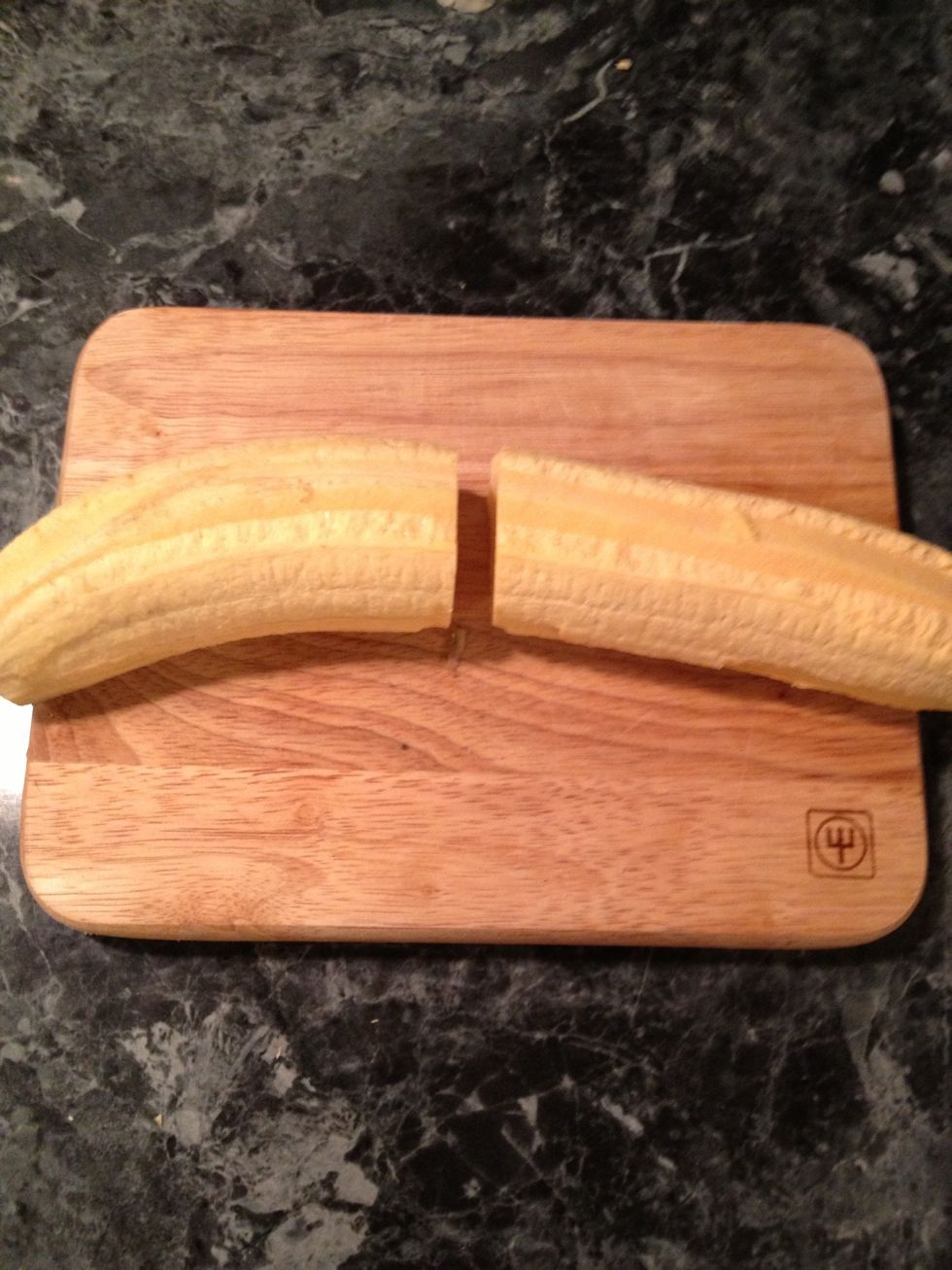 Cut it In half, set aside
I added some oil to a hot pan,next up the good stuff😜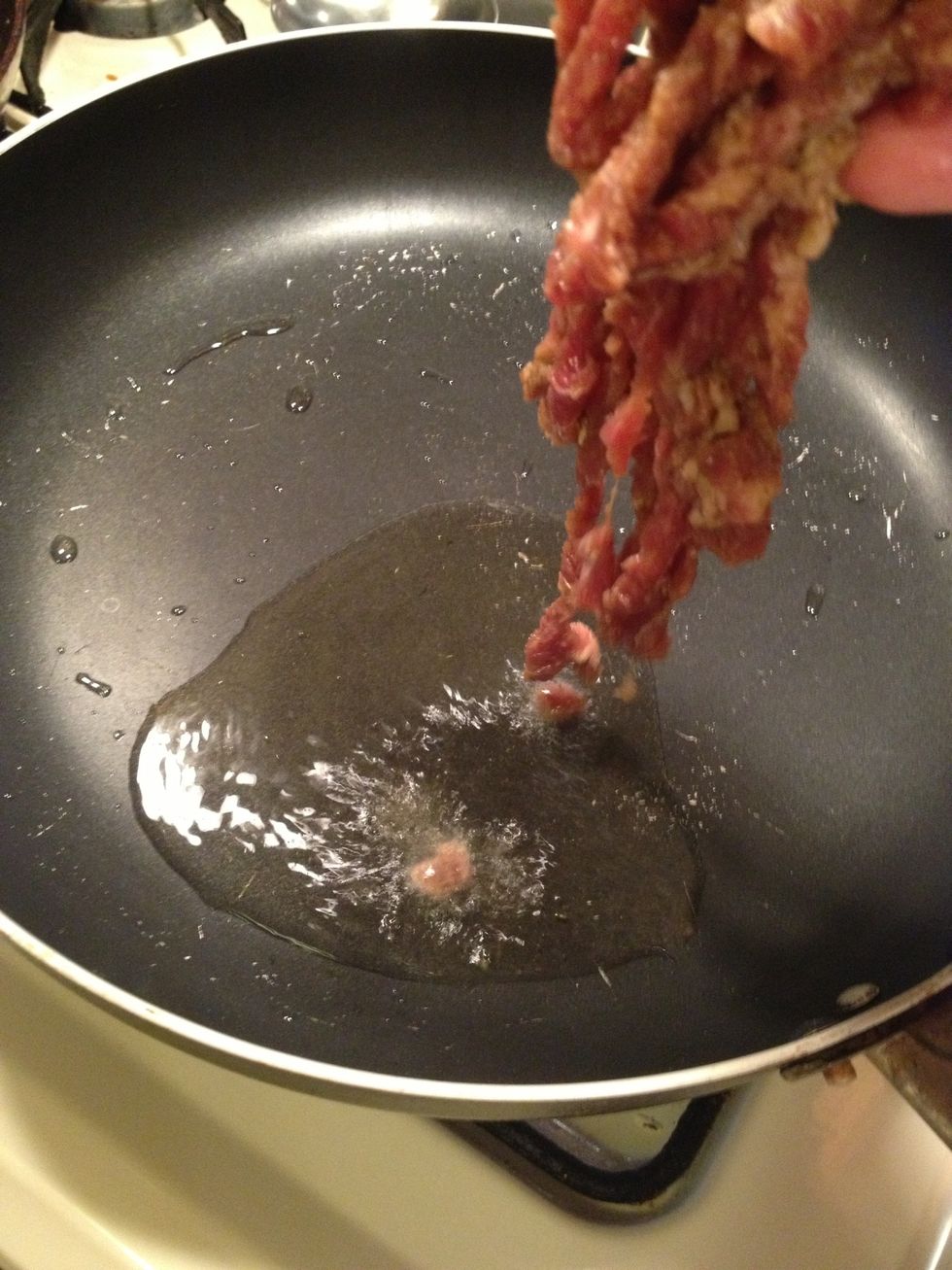 Now it's time to quickly fry the strips of steak over high heat. We will fry it In portions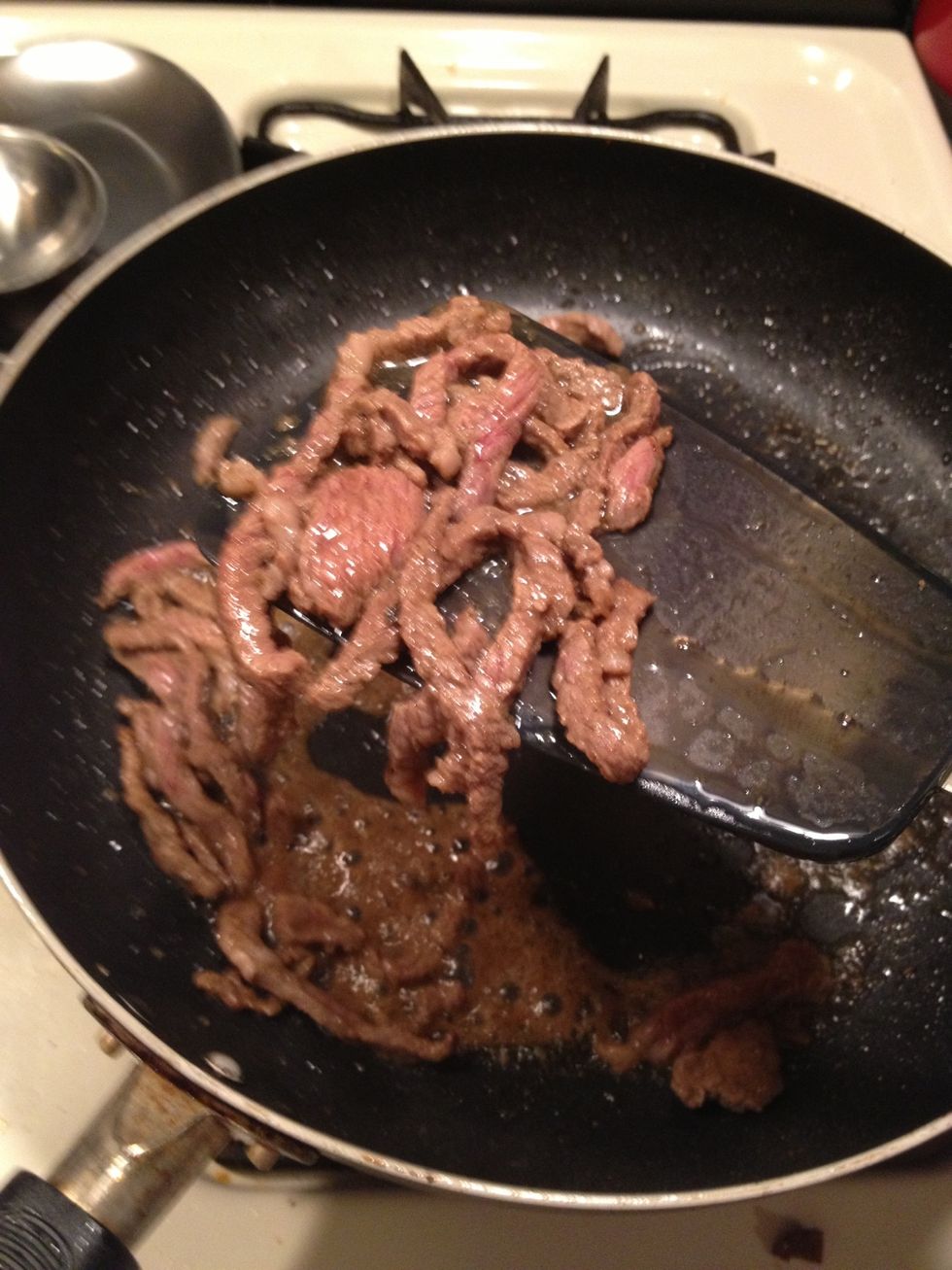 After we have cooked all the beef, we will remove it.
We will put it in a bowl. The meat will be sitting in a pool of liquid remove it and set it aside or discard. You can use it to put over the beef when done if you like.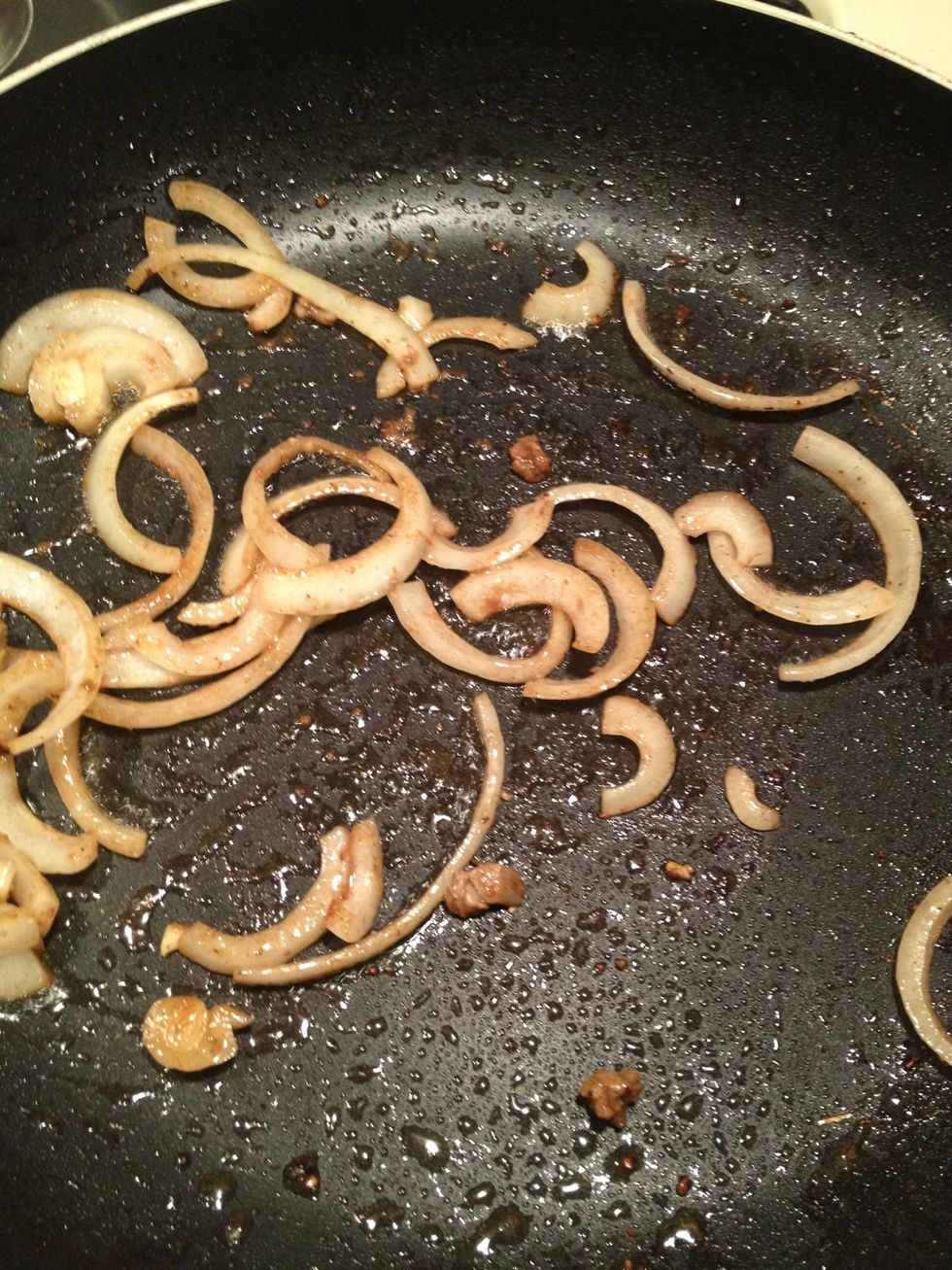 In that same pan add some sliced onions, we will fry them up a bit.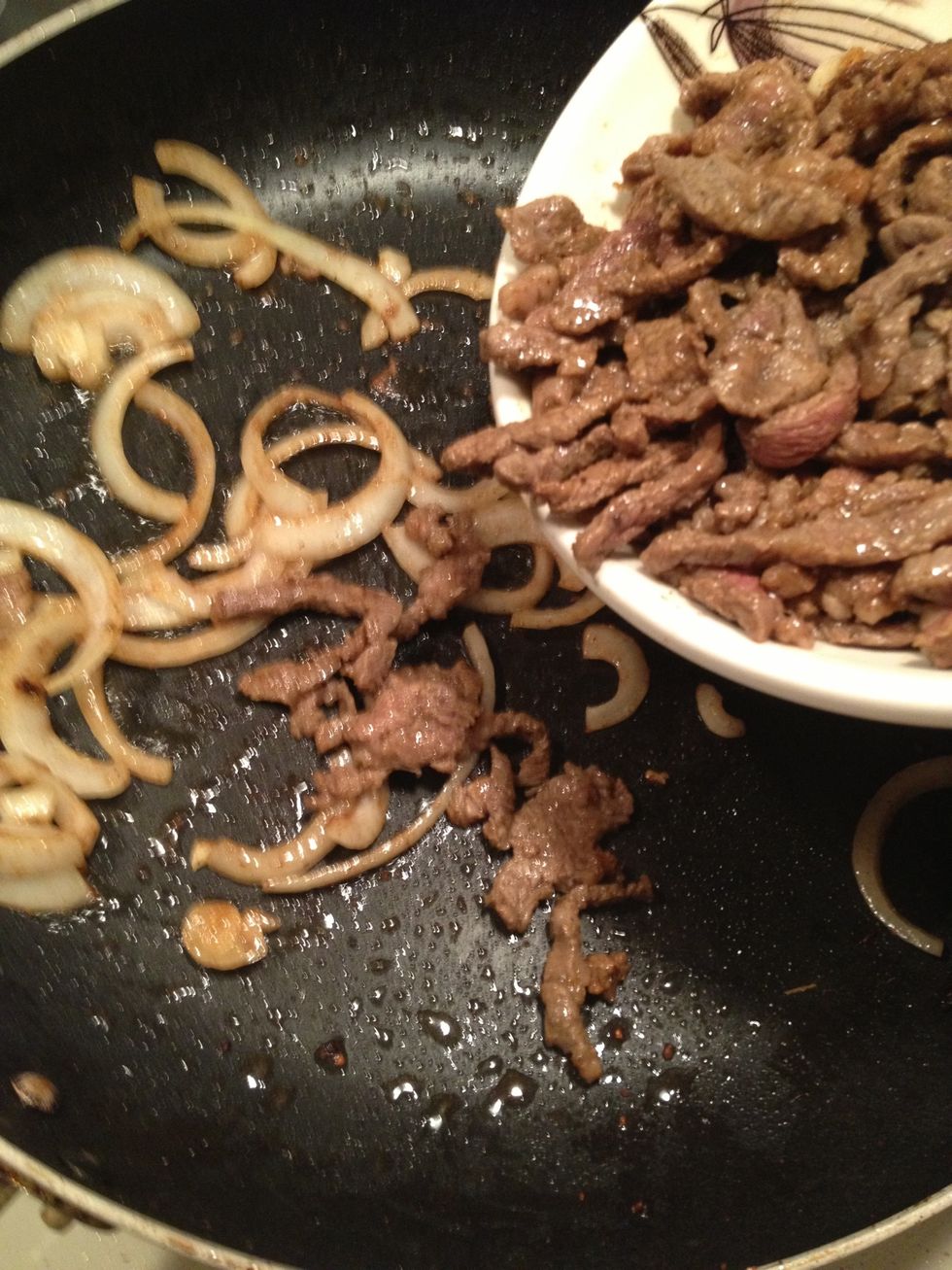 Now let's add the beef back into the pan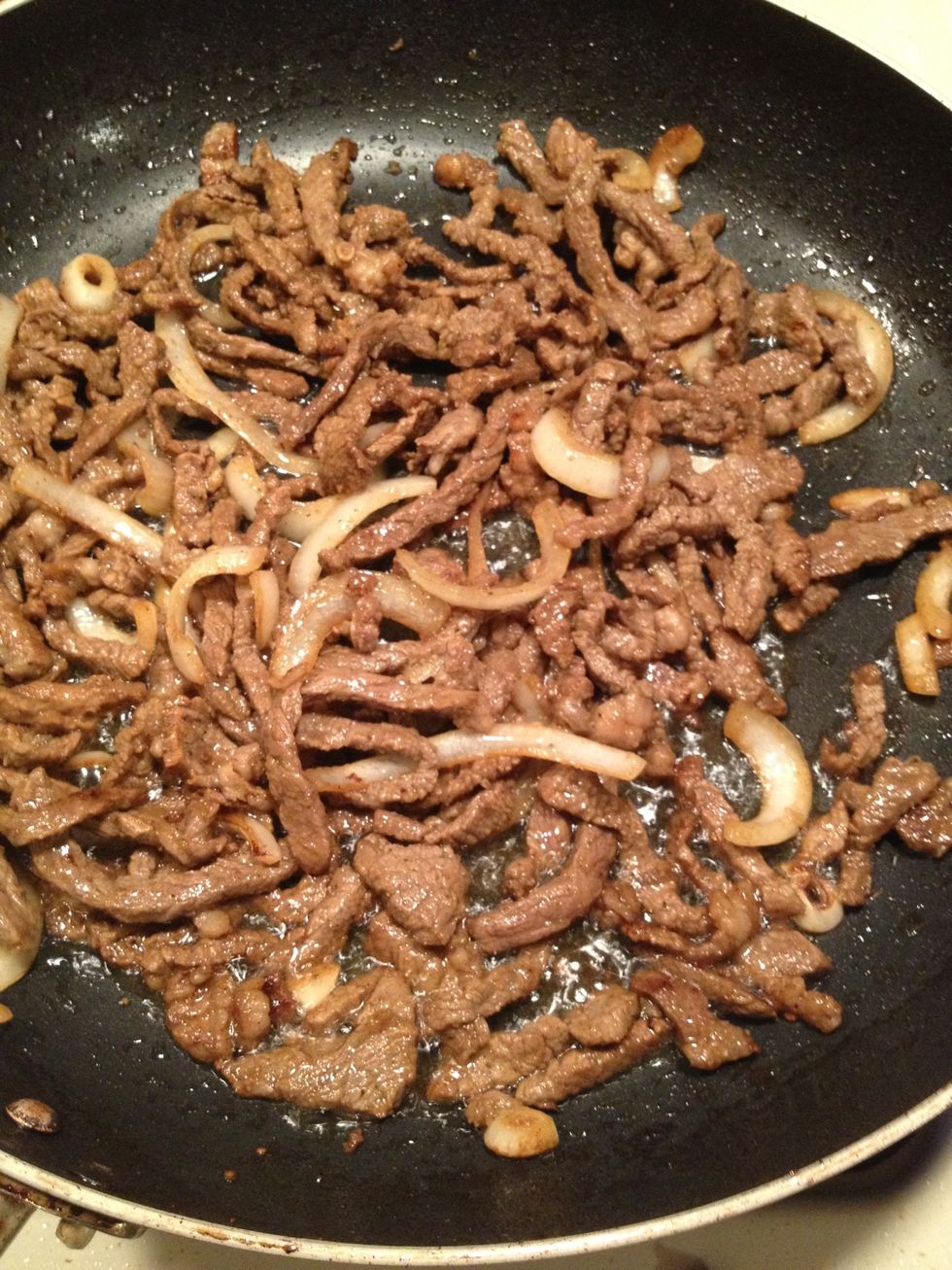 Fry the onions and beef for 2-3 minutes over high heat, add a little bit of oil if its dry . Set aside when done, keeping it warm ofcourse😊
Now in a pan over high heat, add enough oil to partially cover the plantain. Add the hefty plantain pieces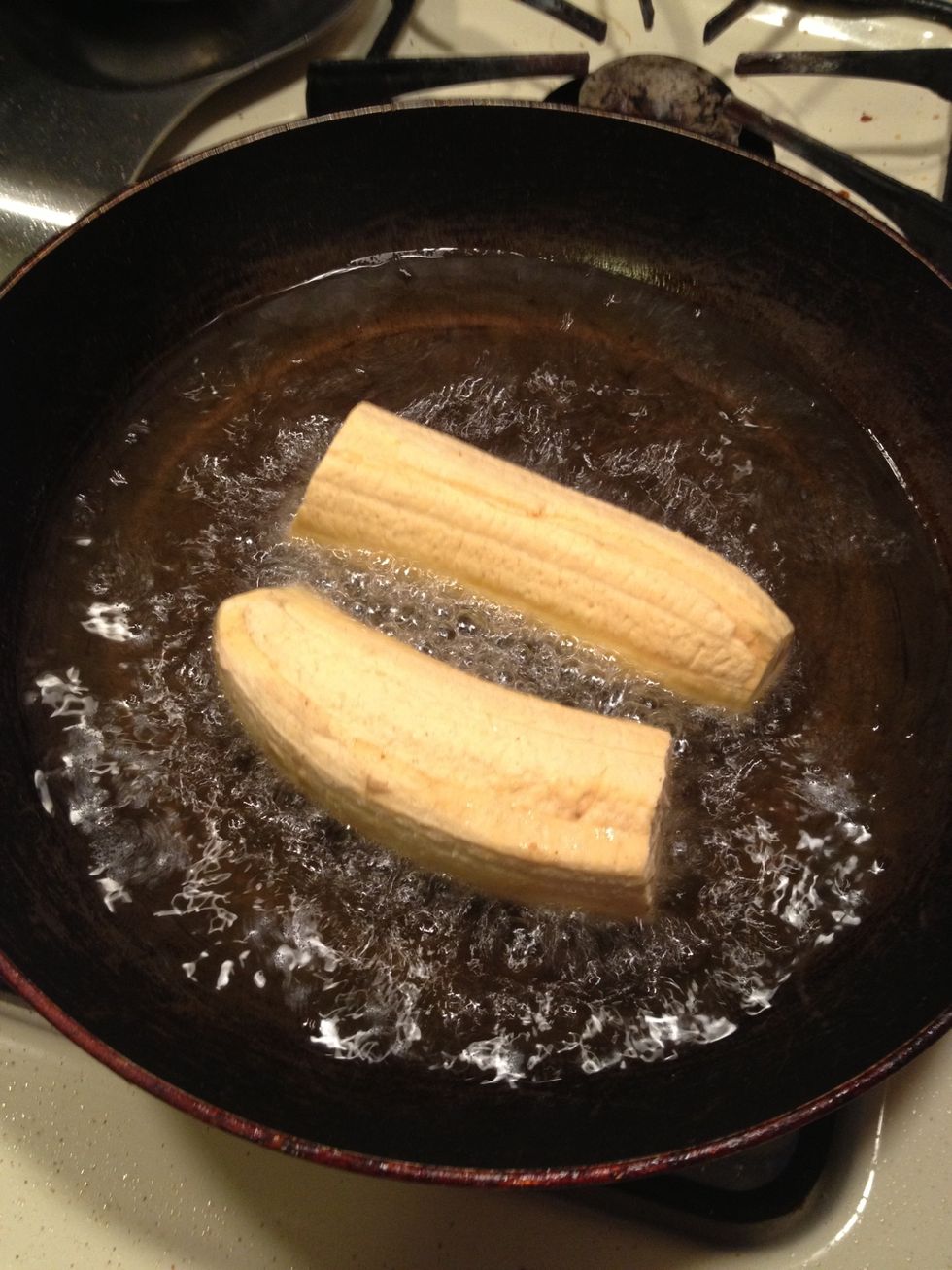 Fry them up for about 10-12 minutes, depending Of course on how many plantains you have in the oil and how much oil.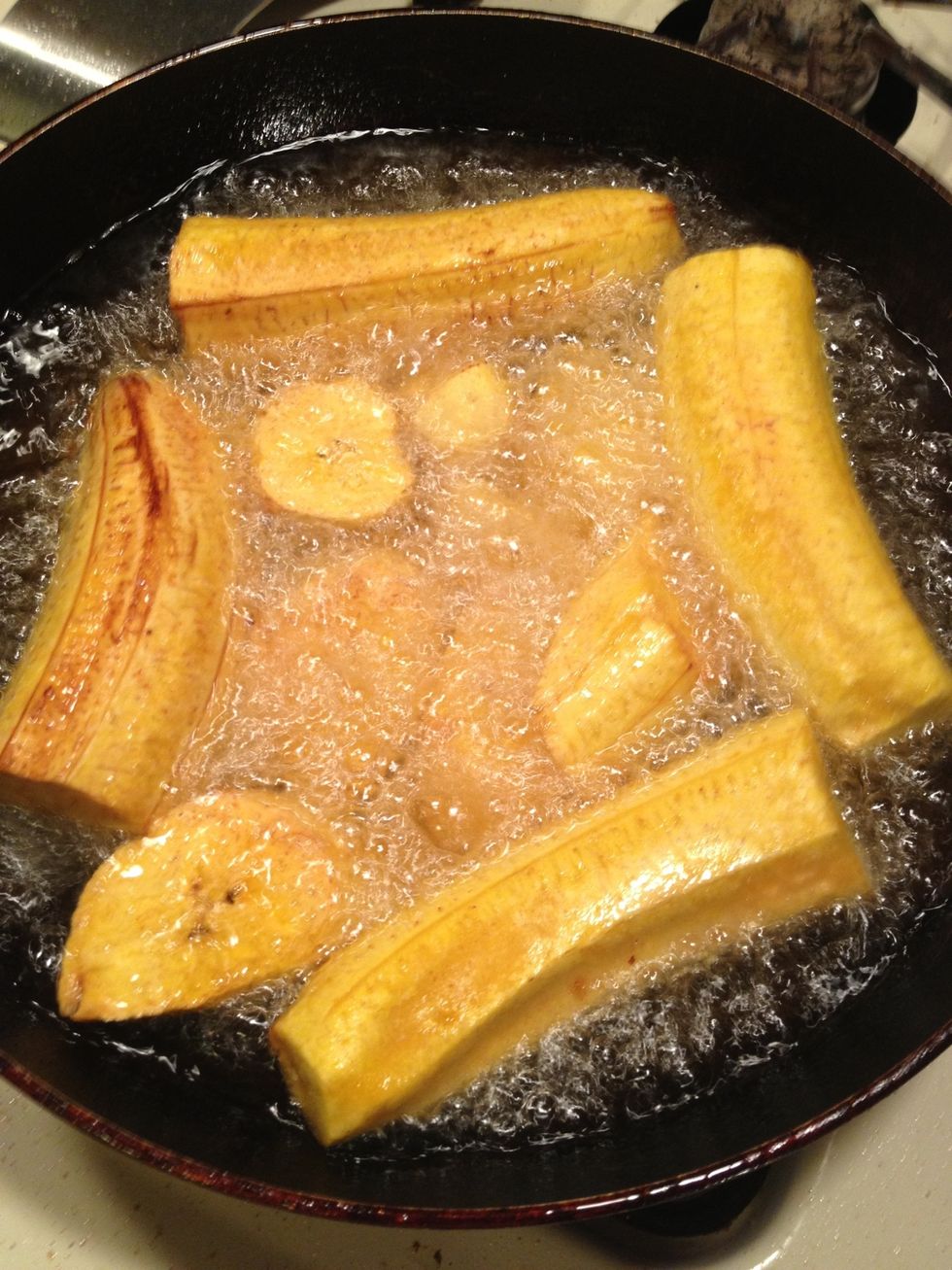 Getting nicely browned. Disregard the other smaller pieces, my son wanted tostones too.😒😛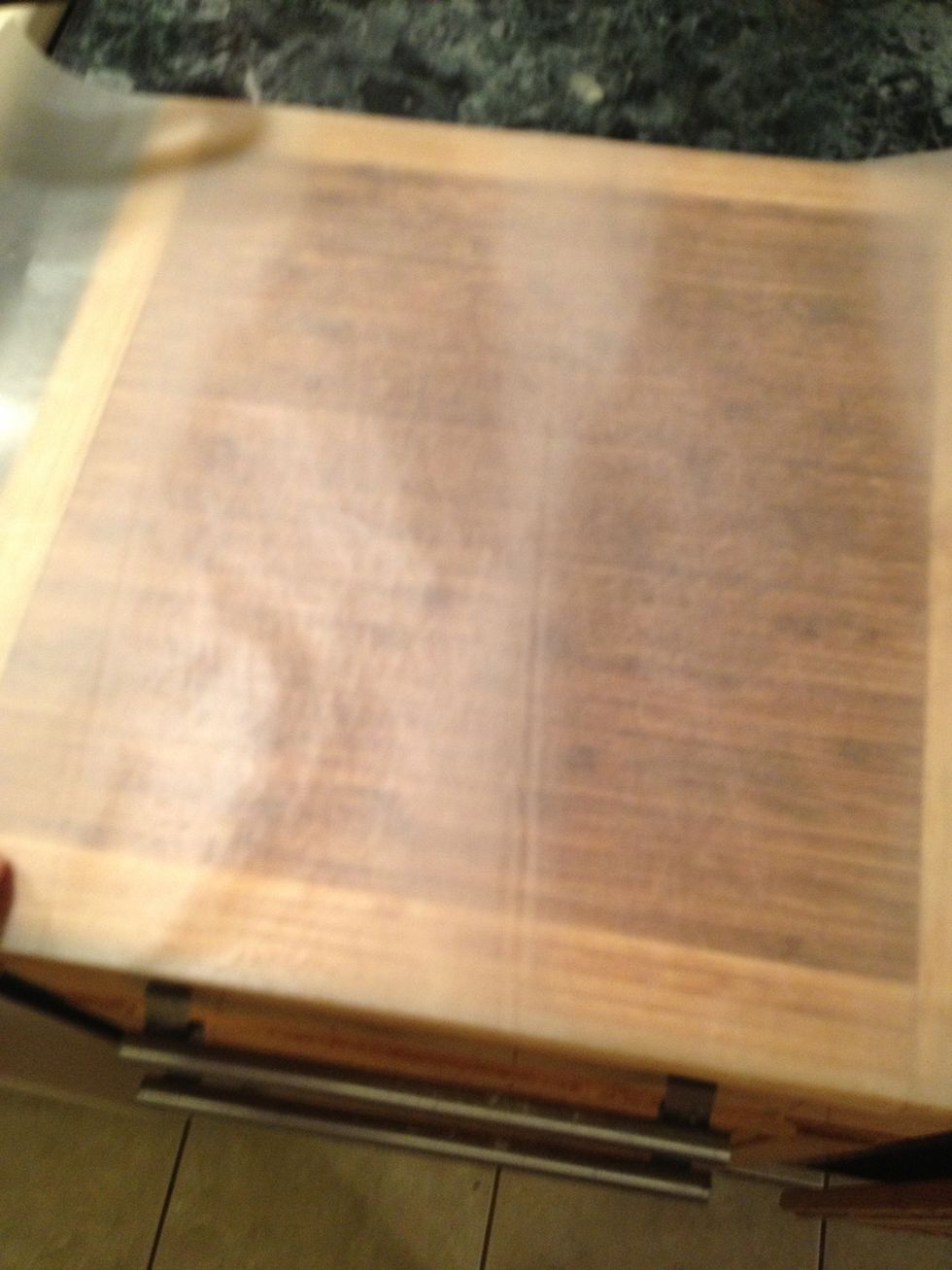 Now since the plantain I will be pressing is pretty big, it won't fit In my tostonera i had to improvise.😁 I took one of my cutting boards and covered it in parchment paper. This prevents sticking.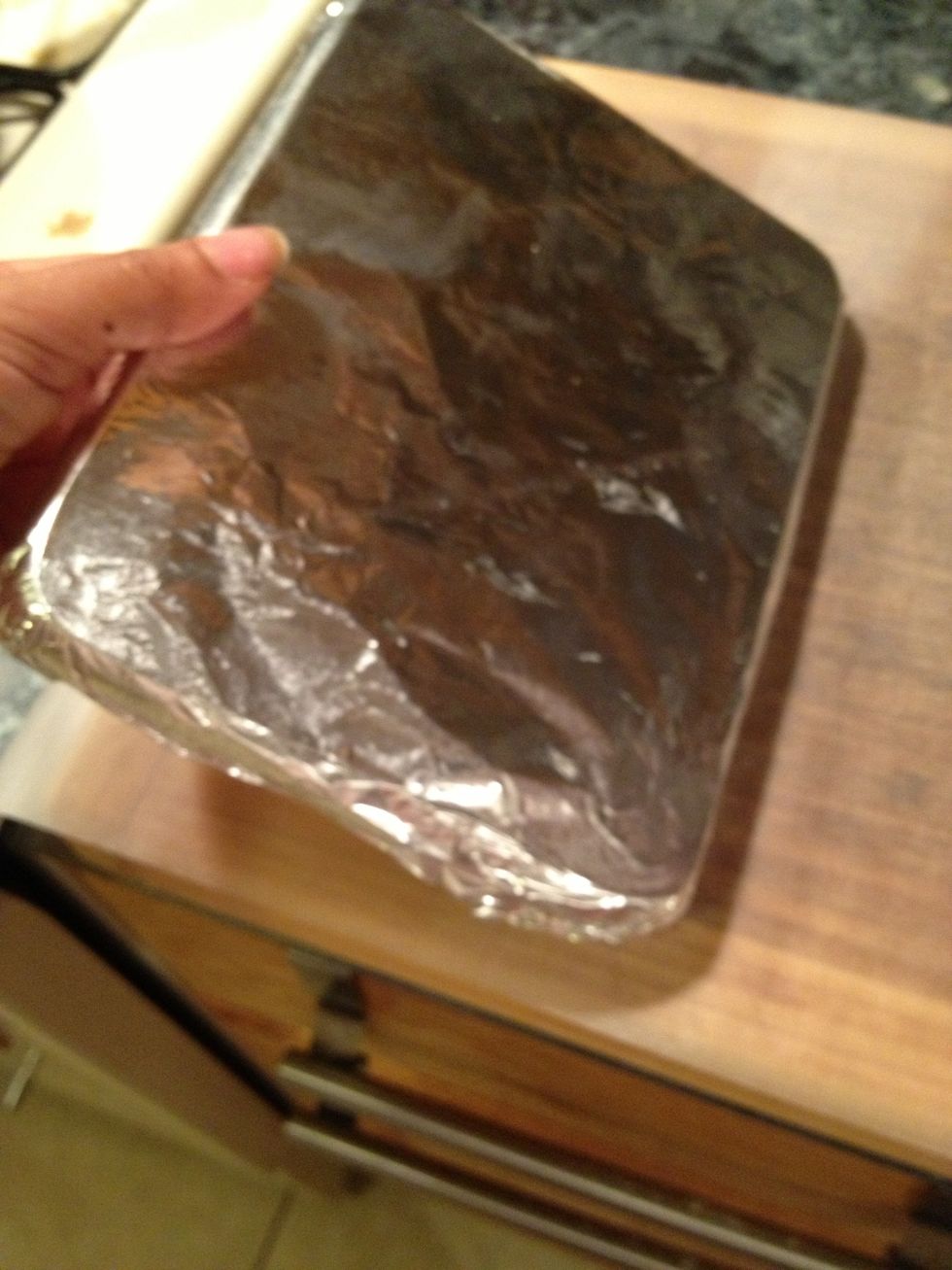 I took another smaller board and covered it In foil. I have set both on the side/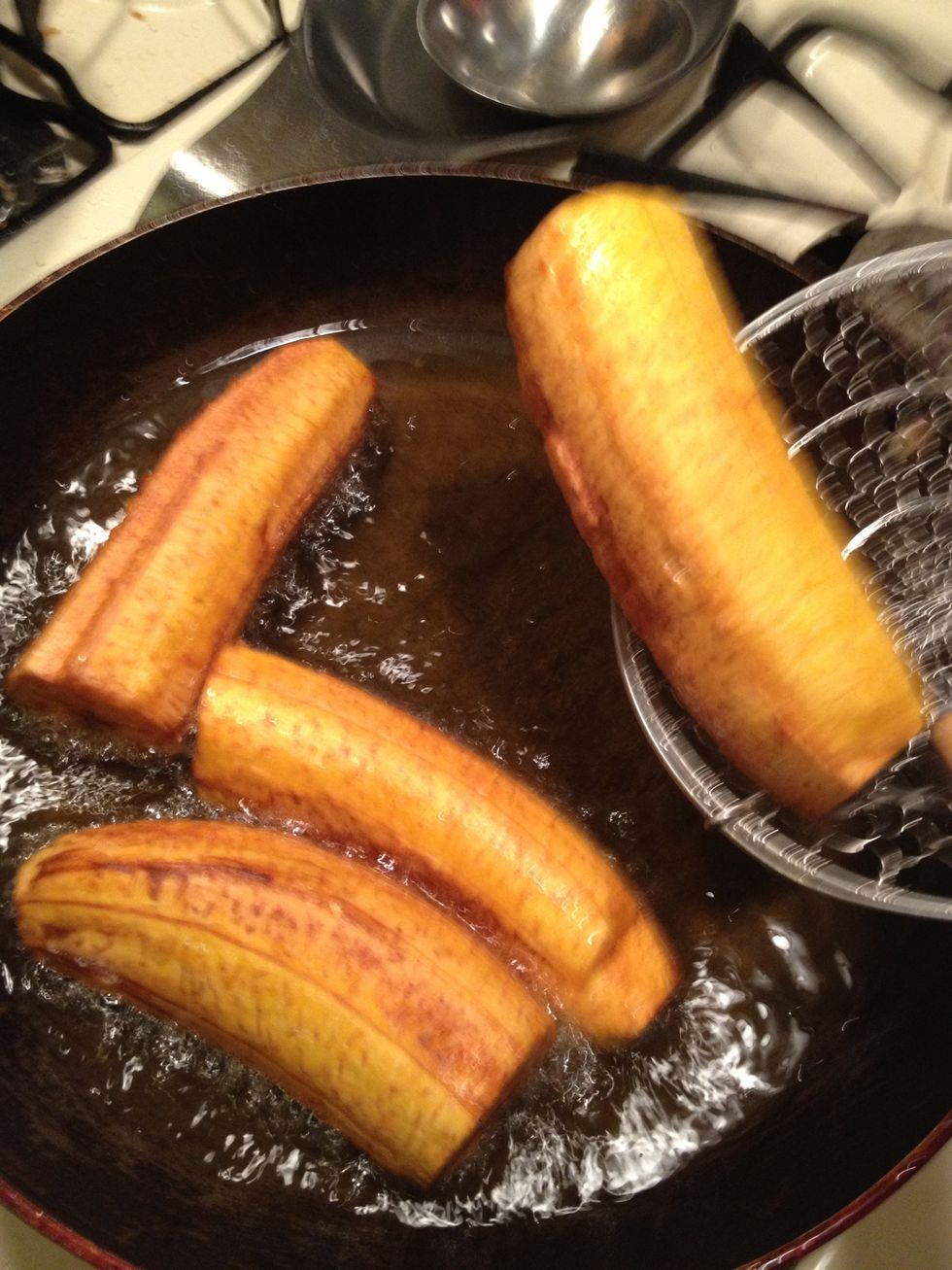 Let's remove the plantain. We will need to press them before they get hard and cold. So yeah you have to press them while hot.
I had my son help me out a bit. I put the chunk of plantain on the board. He took the smaller one in his hands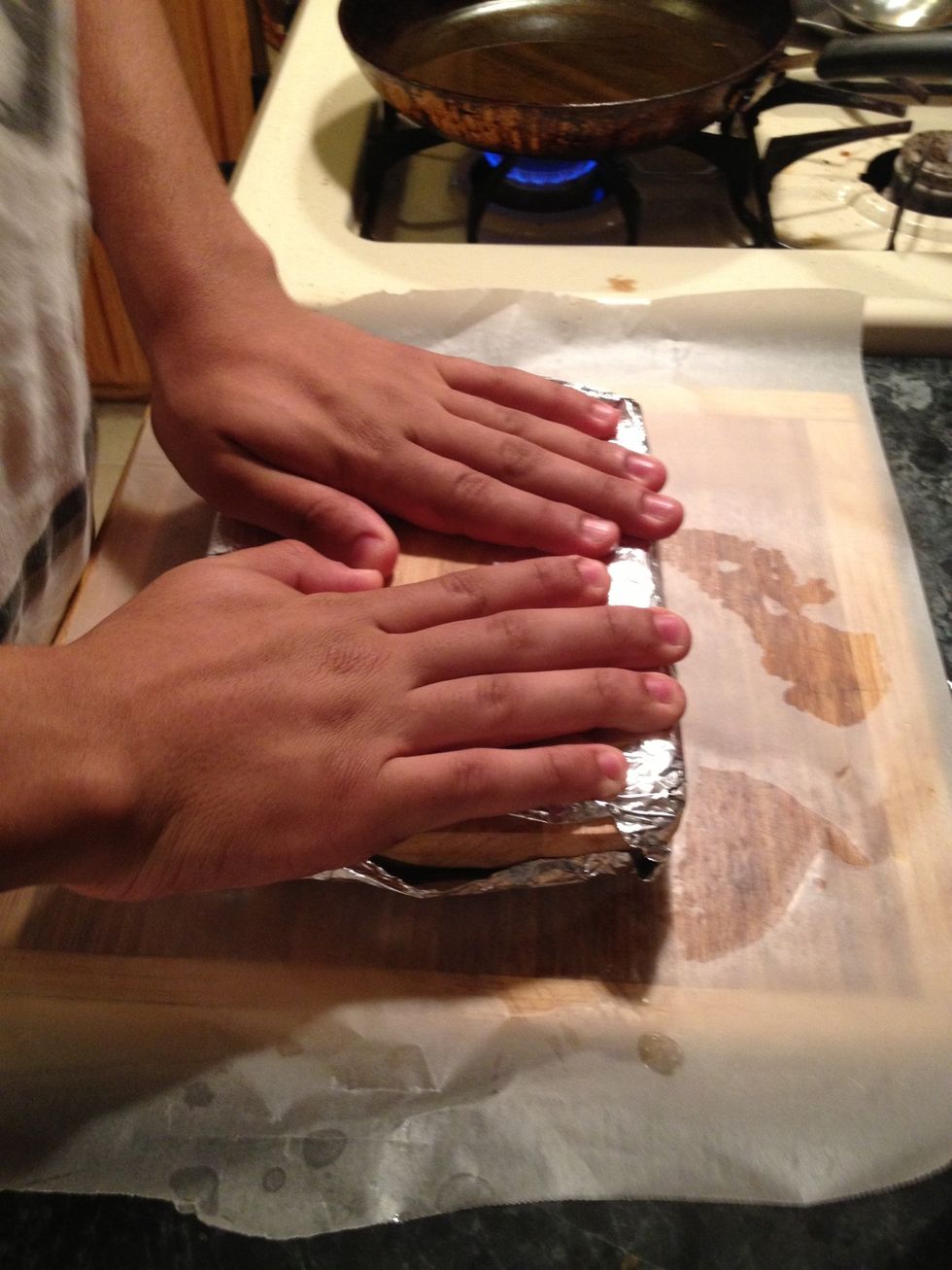 He pressed down really hard making sure it was evenly pressed. Just like a plantain press😄
Until it was paper thin(well almost) 😛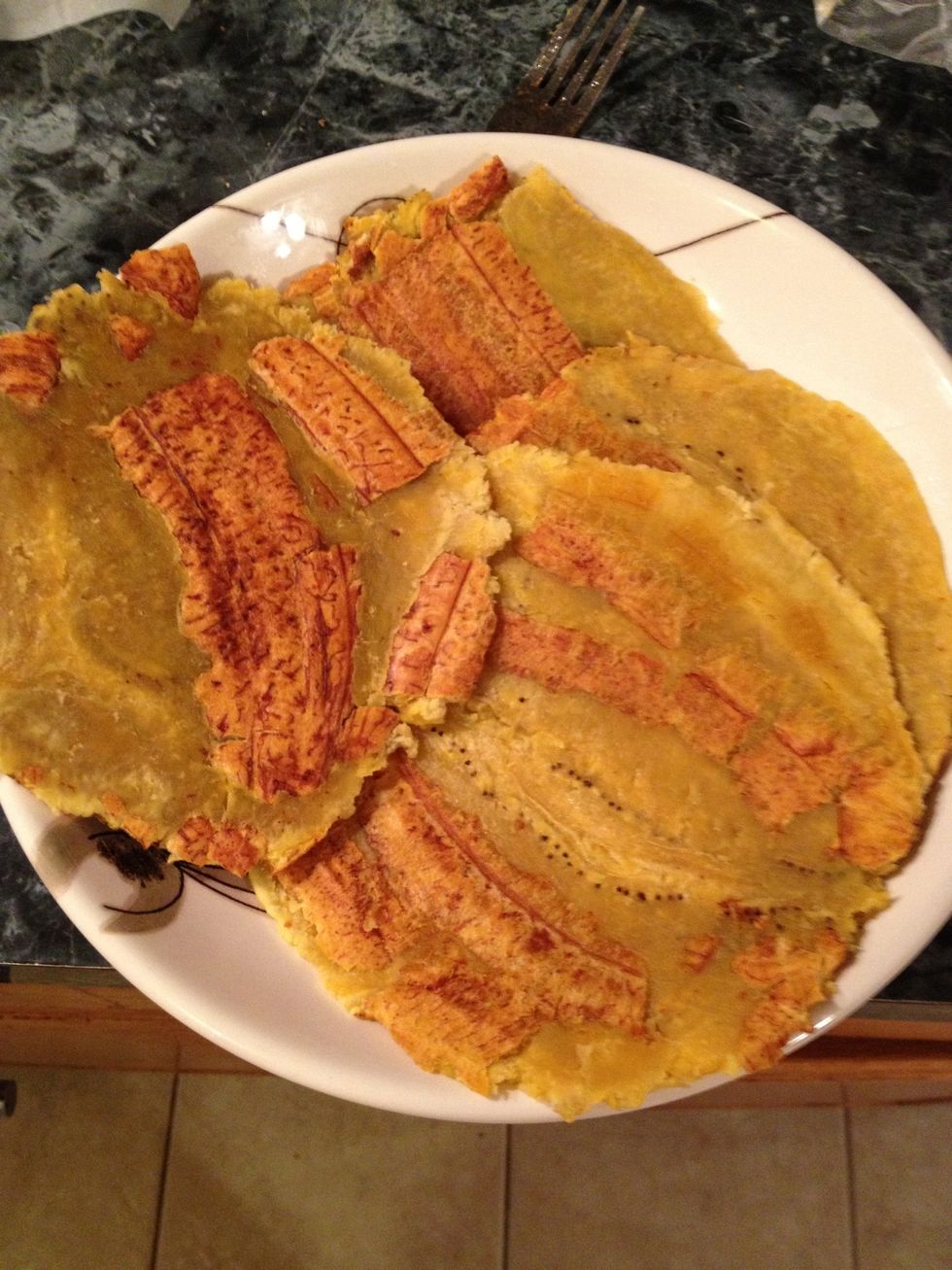 After they have all been pressed set them aside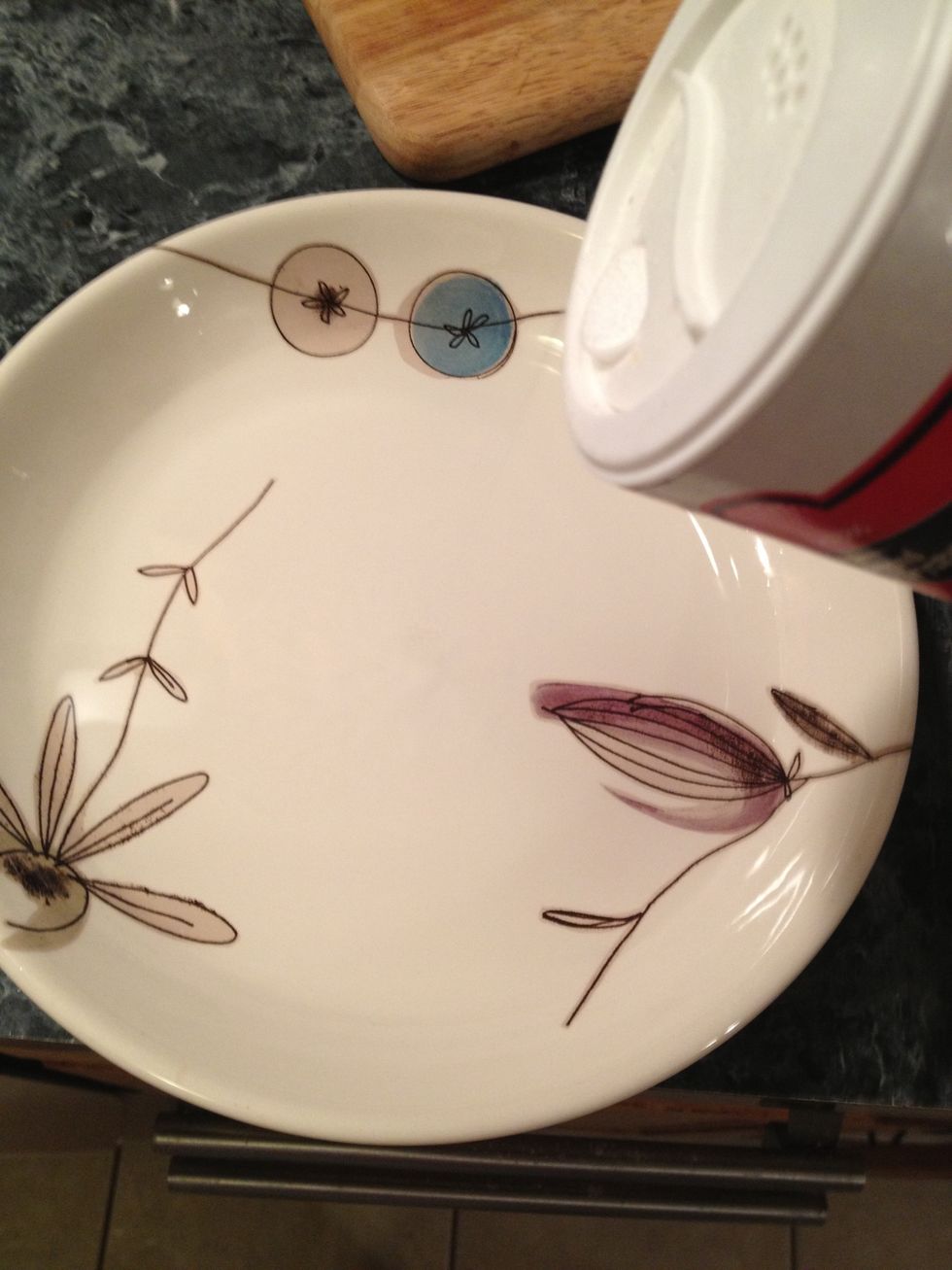 We will now prepare another bowl with water and salt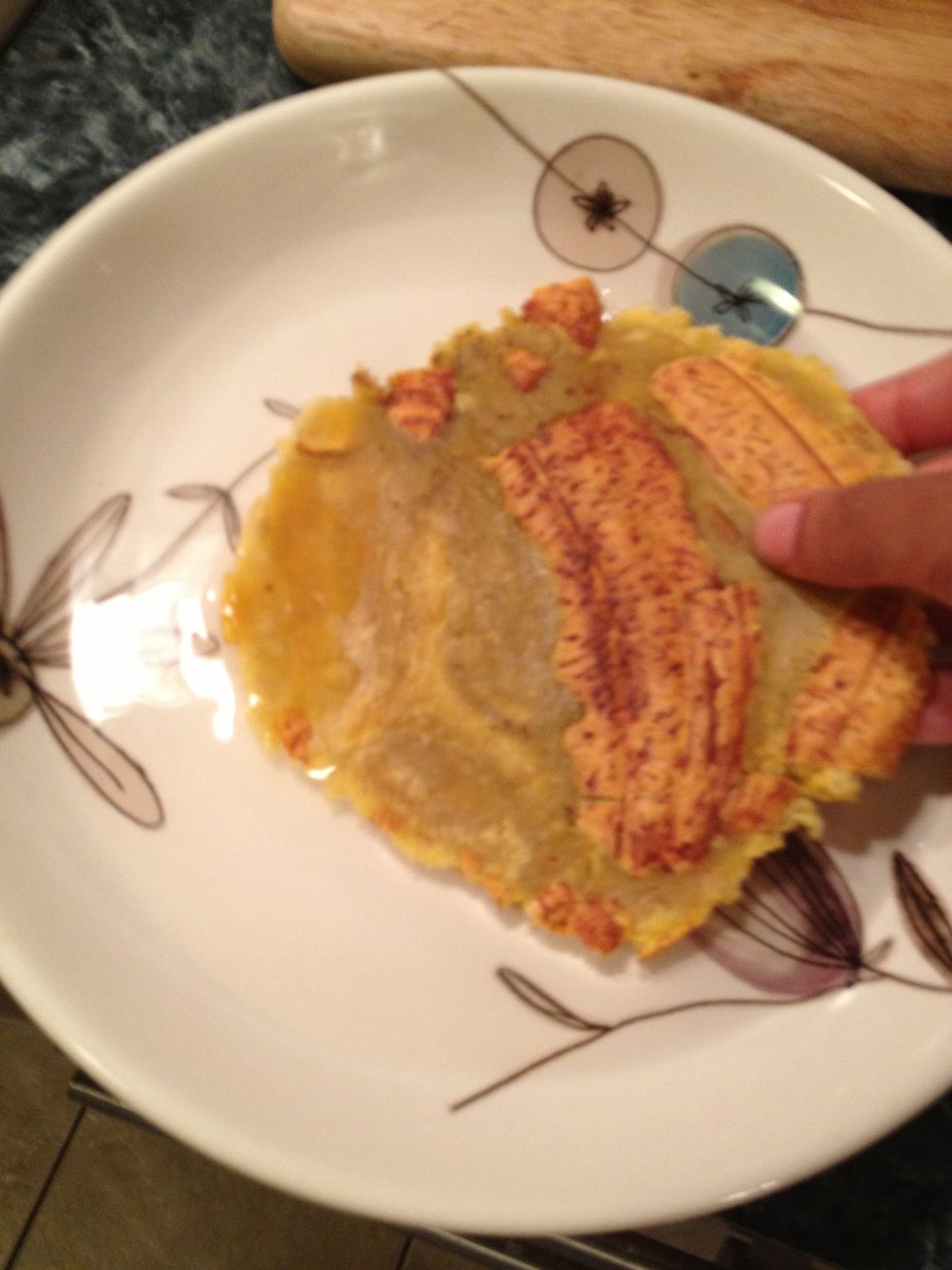 Get your frying pan ready. We will be refrying the patacon. Take the patacon and submerge it In the salt water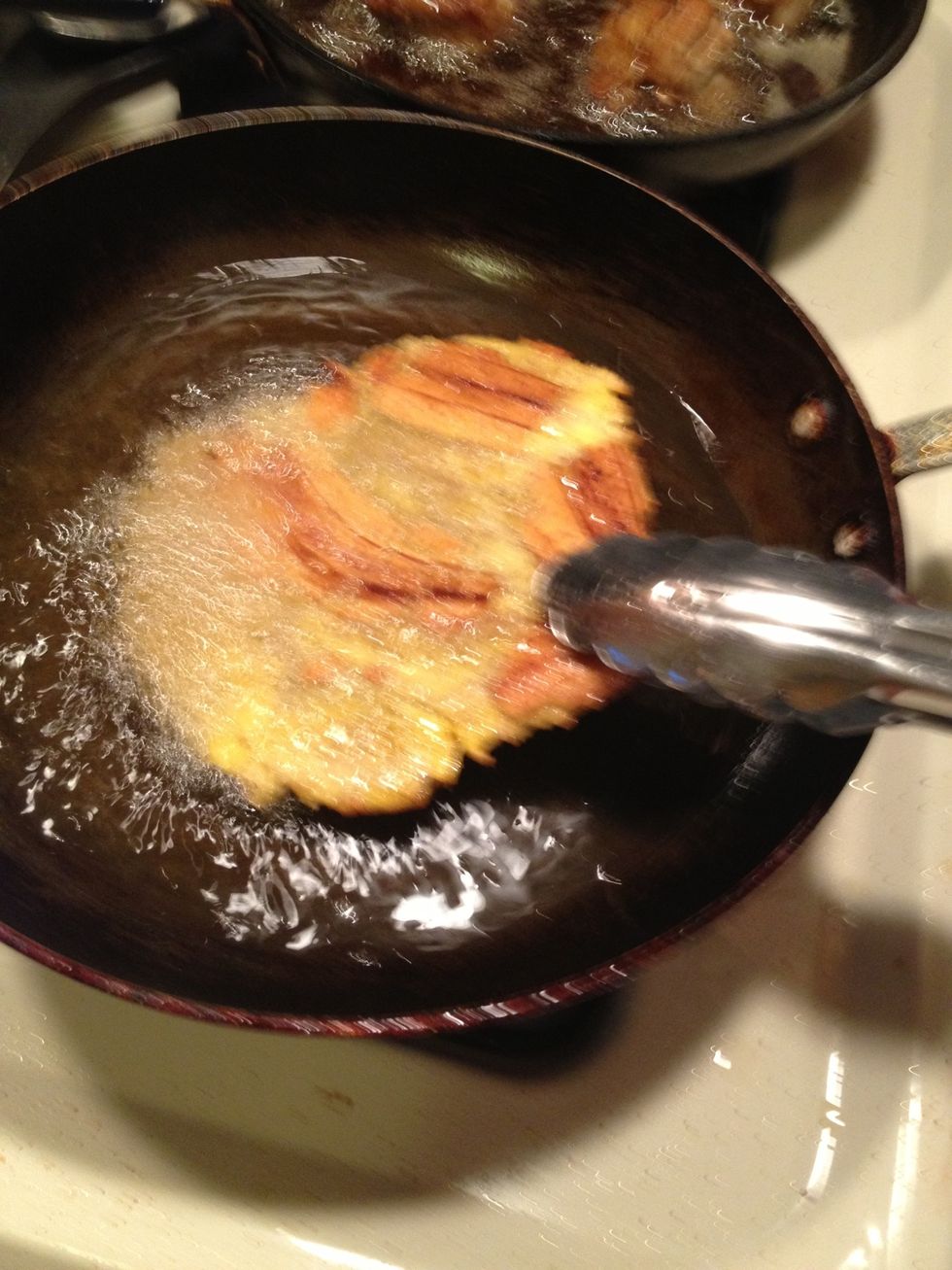 Immediately add it to the hot oil. Be careful the water will make the oil spit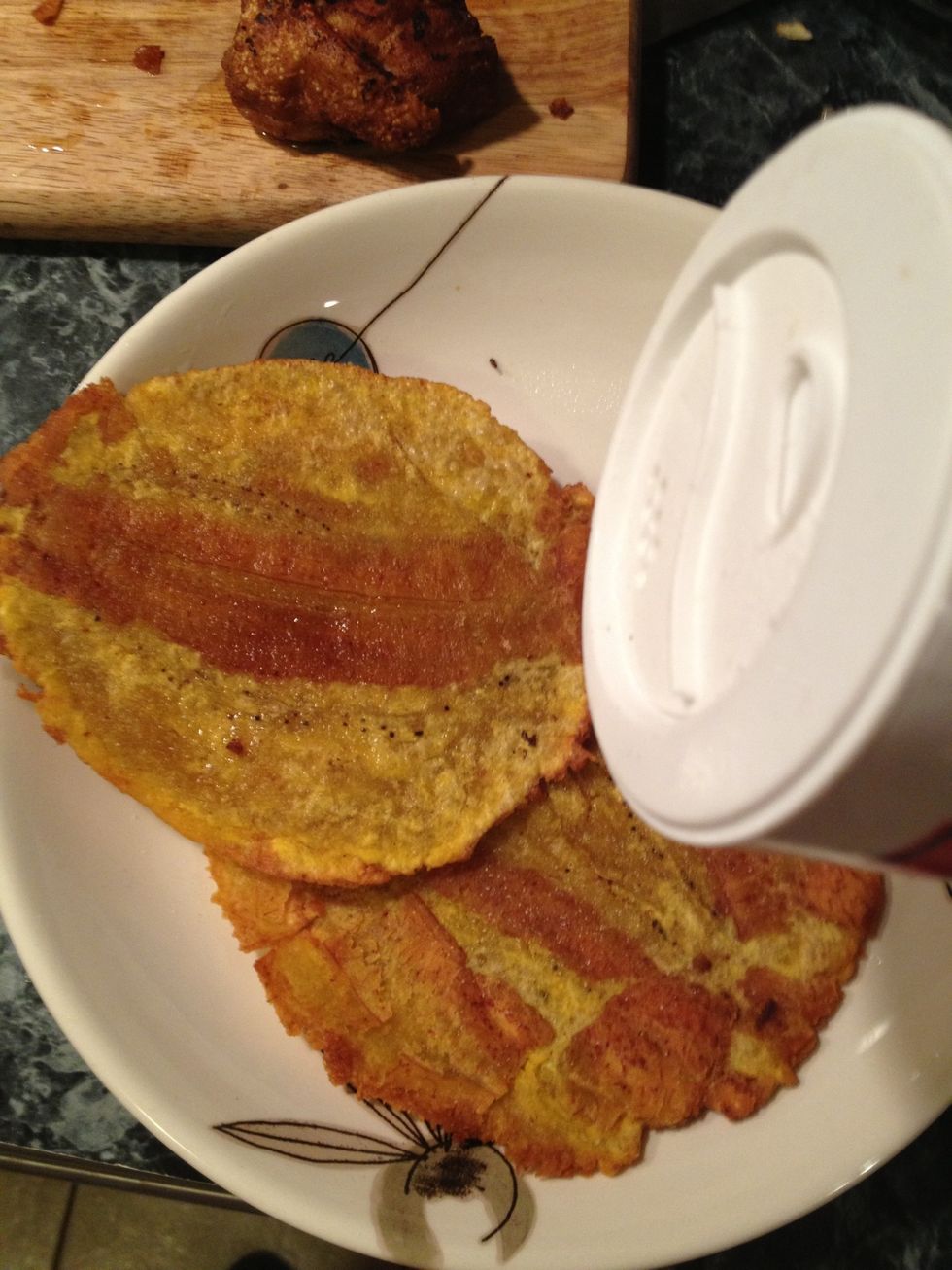 When all of the patacones have finished frying put them In a plate and salt them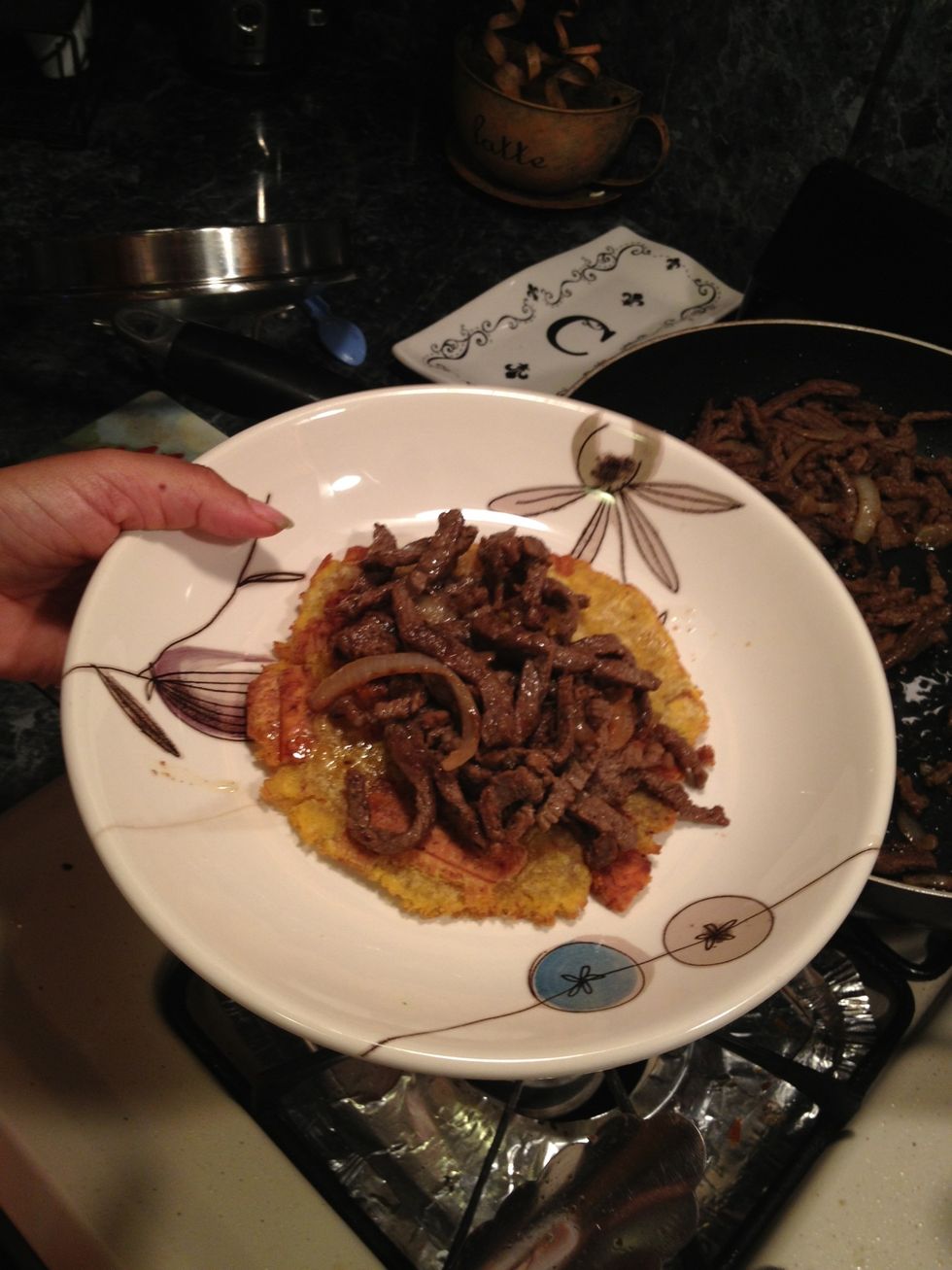 Now comes the fun part. Remember the meat we cooked, add some in top of the patacon😍😍😍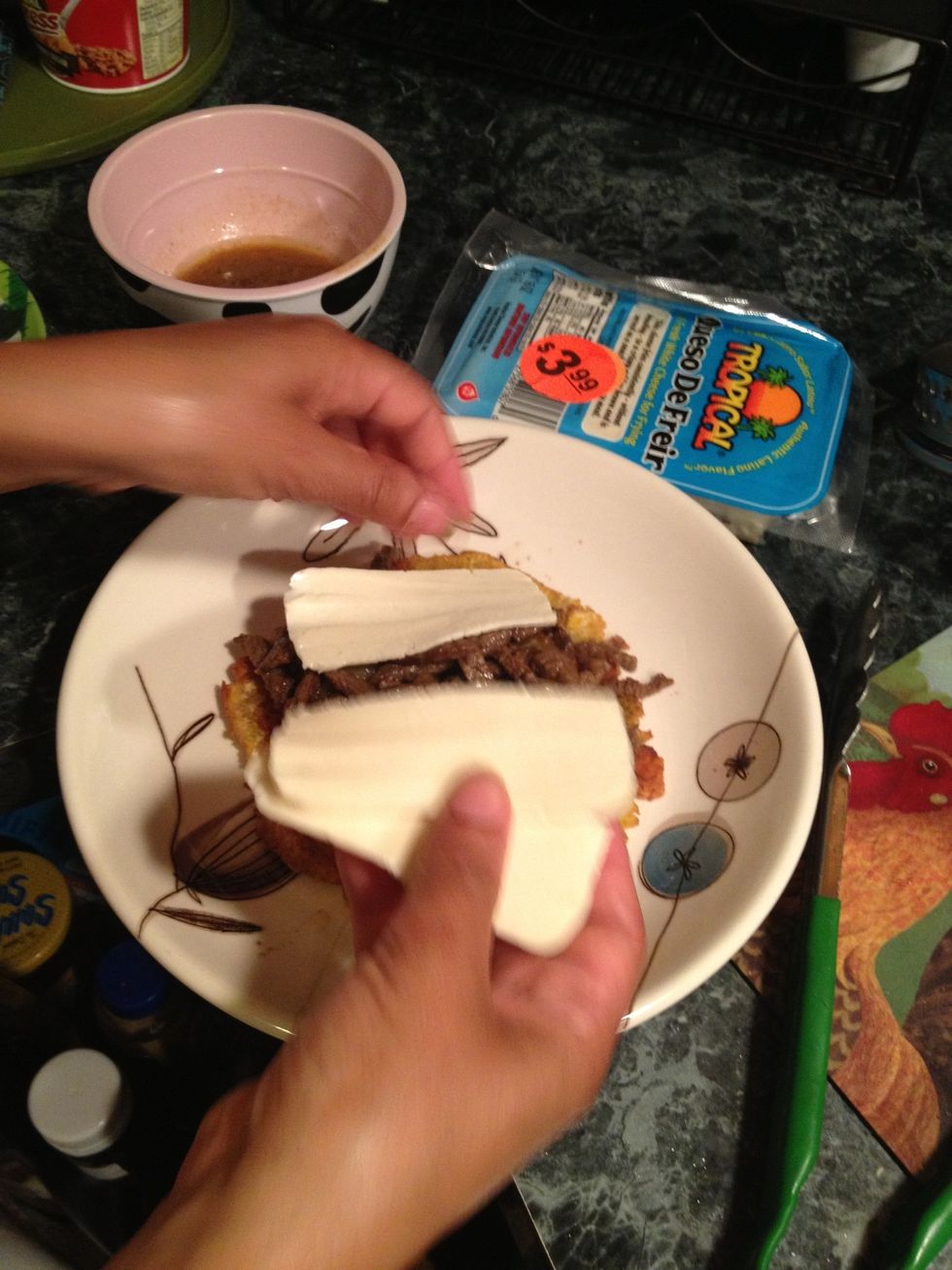 Take some cheese any cheese that melts nicely, In my case I had no mozzarella So I used frying cheese. Put it right in top of the meat. Put it under the broiler or micro to melt
I added some avocado slices to mine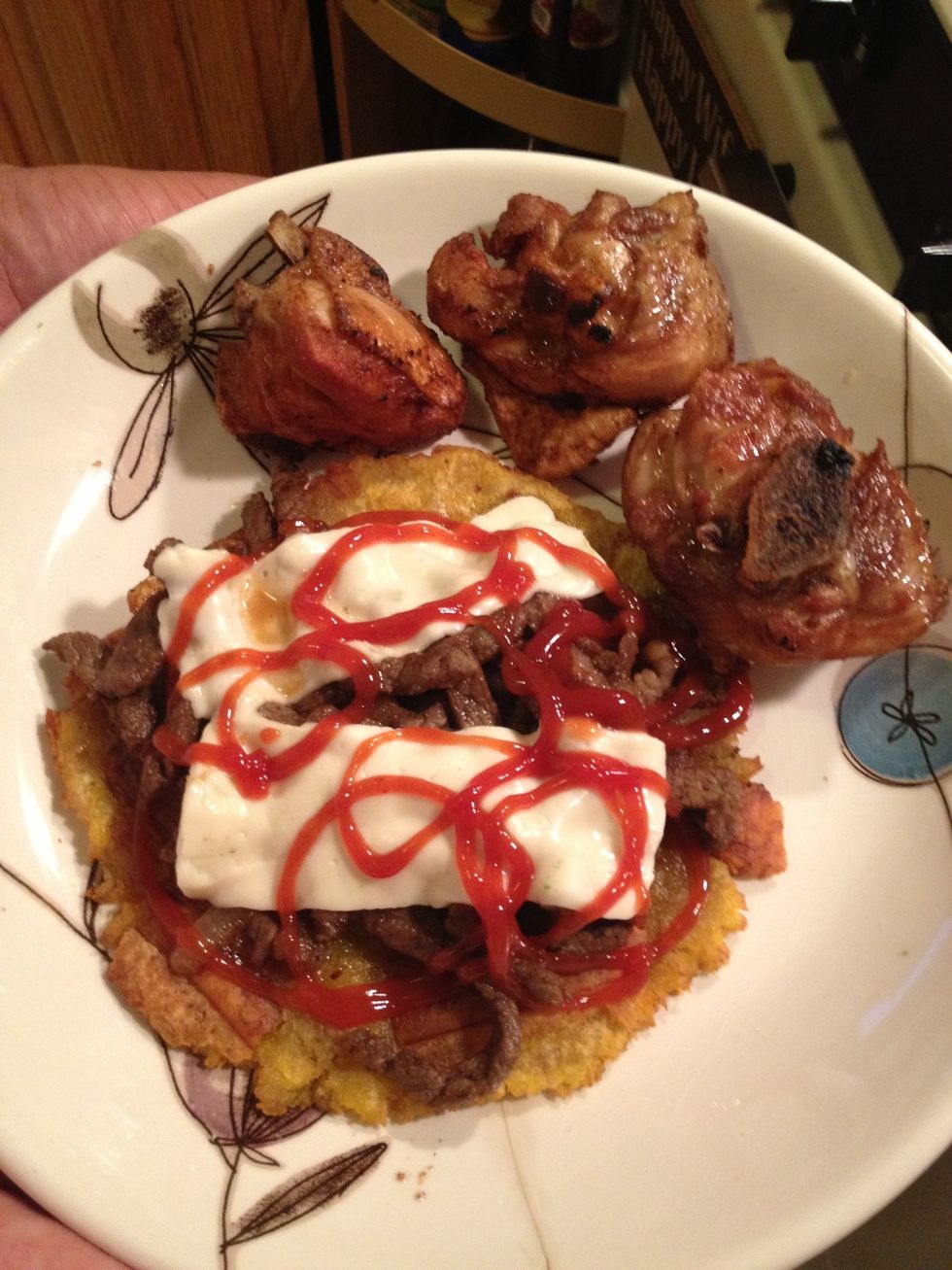 This is how my son eats it.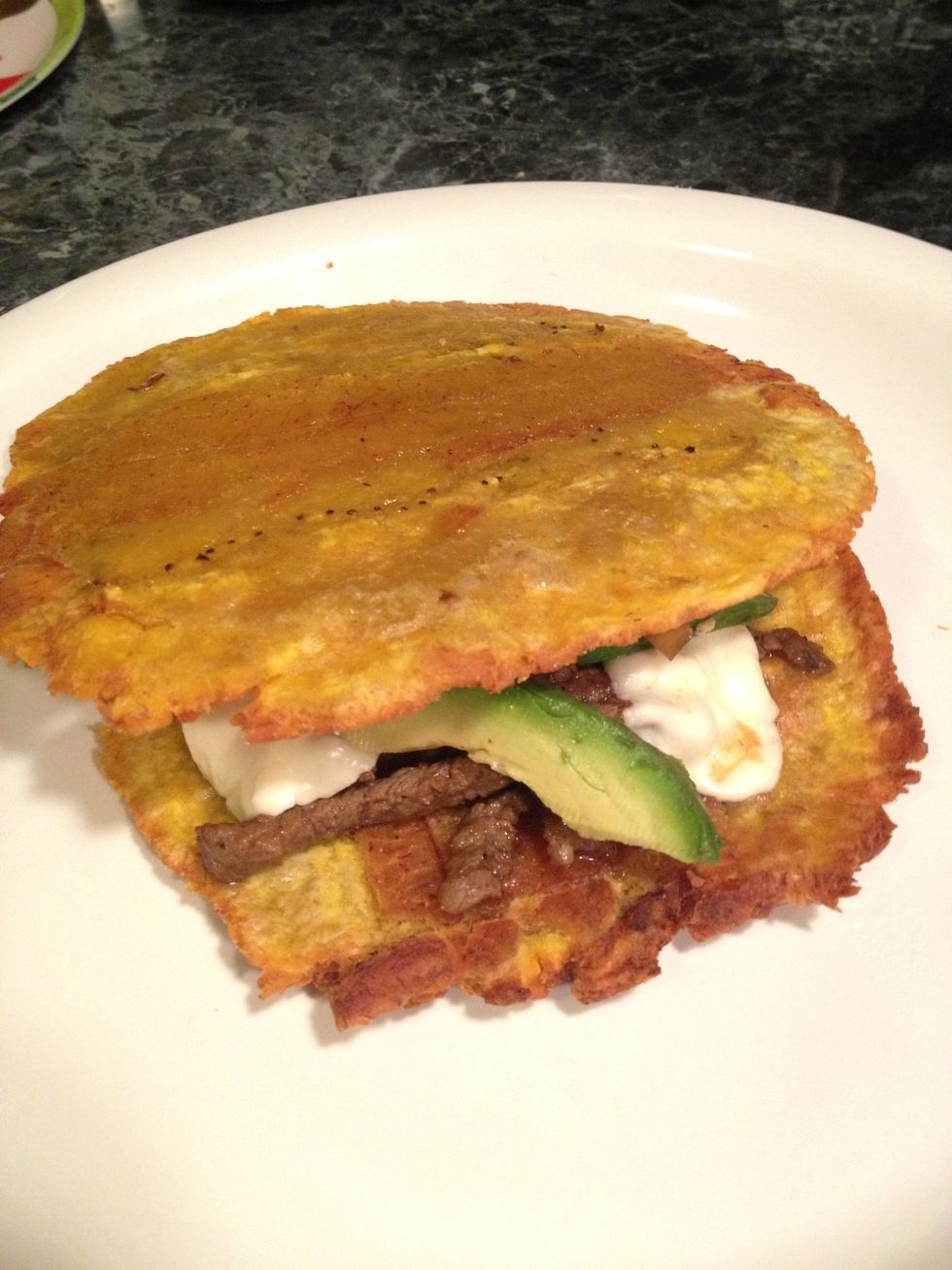 I took it to another level and placed another patacon over the first one and called it a day😁 now this is what's called a patacon pisao😉
This dish is very versatile, you can top it with any meat you want. You can use shredded beef, roast pork, chicken, cheese, lettuce Tomatoes. Anything 😀dont forget the mayo or hot sauce .
Steak and onions or any meat
Green plantains
Cheese
Avocado
Lettuce
Tomatoes