How to make pastelon de platanos maduros(spanish lasagna)
A sweet and salty dish your whole family will enjoy. Serve with some rice.
75
The ingredients, try to choose the darkest plantains for is dish. They are much sweeter
First things first, take a large frying pan and add enough oil to fry the sweet plantains. Set it to medium heat.
Remove the ends of the sweet plantains and discard them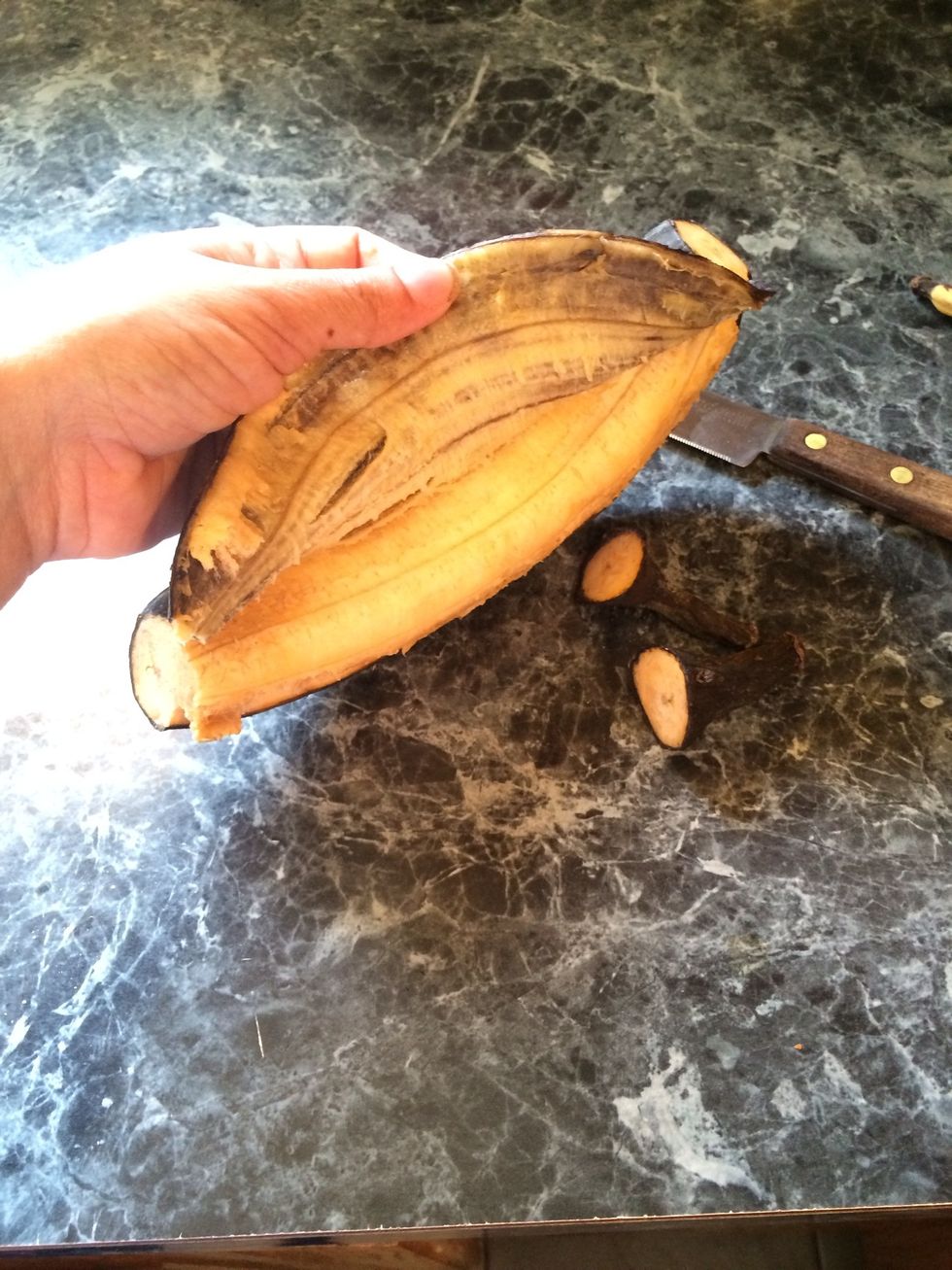 Take a sharp knife and slice it down the middle, than proceed to gently peel the skin off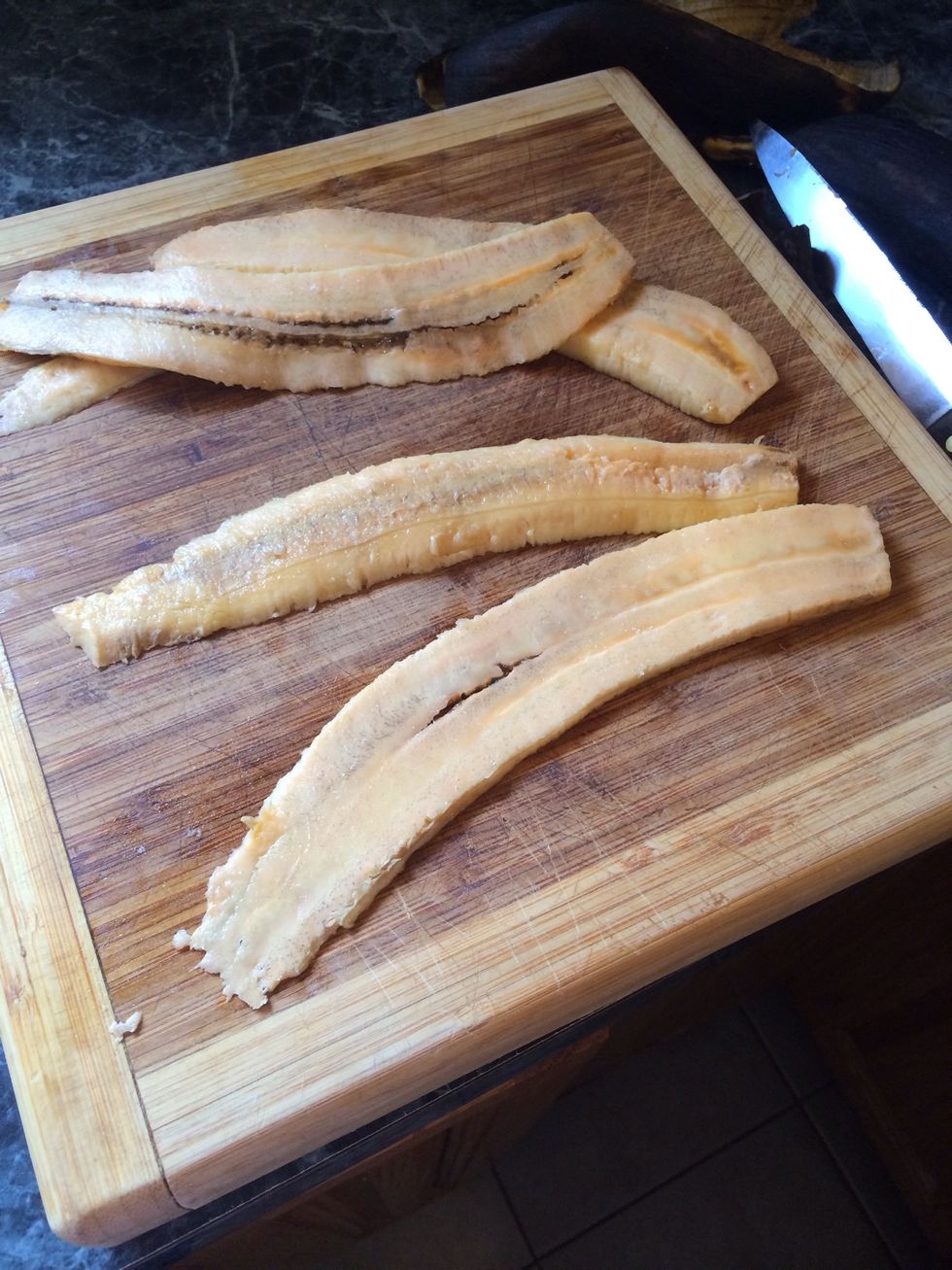 Cut the plantain vertically into about 4 slices each. Not too thin not too thick.😊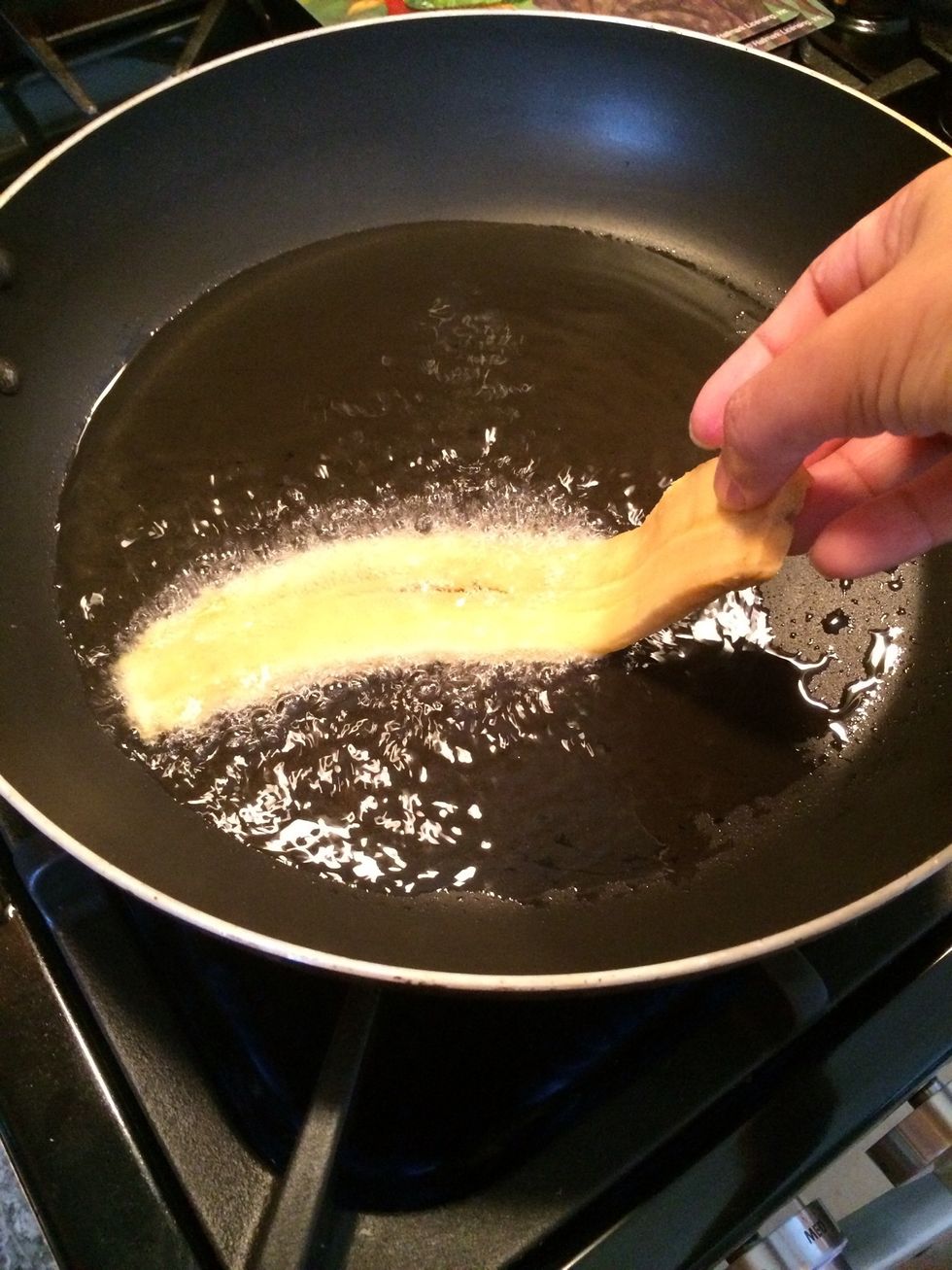 Now let's get frying. Take your plantain slices and brown them on each side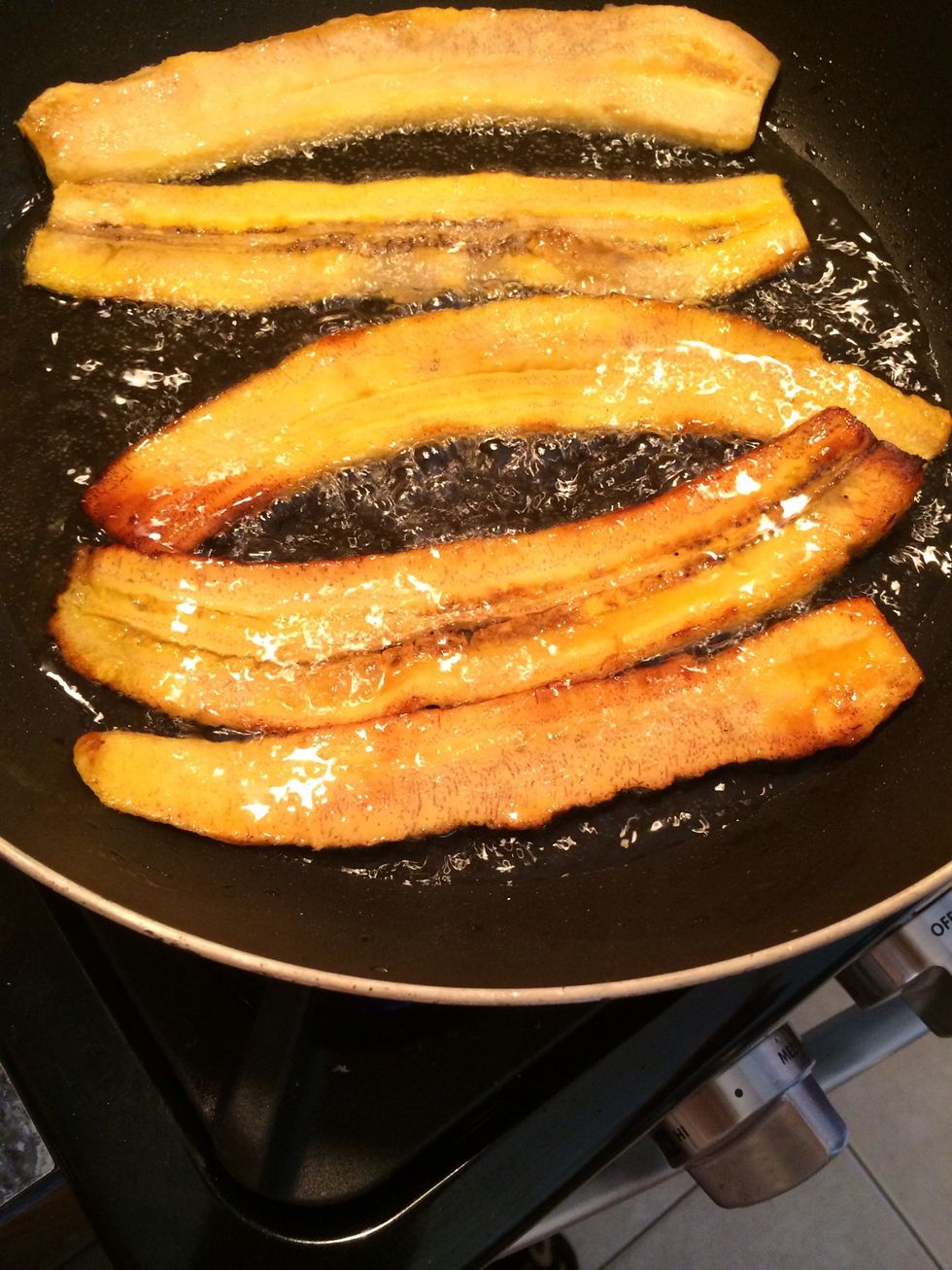 Yum nice and browned😃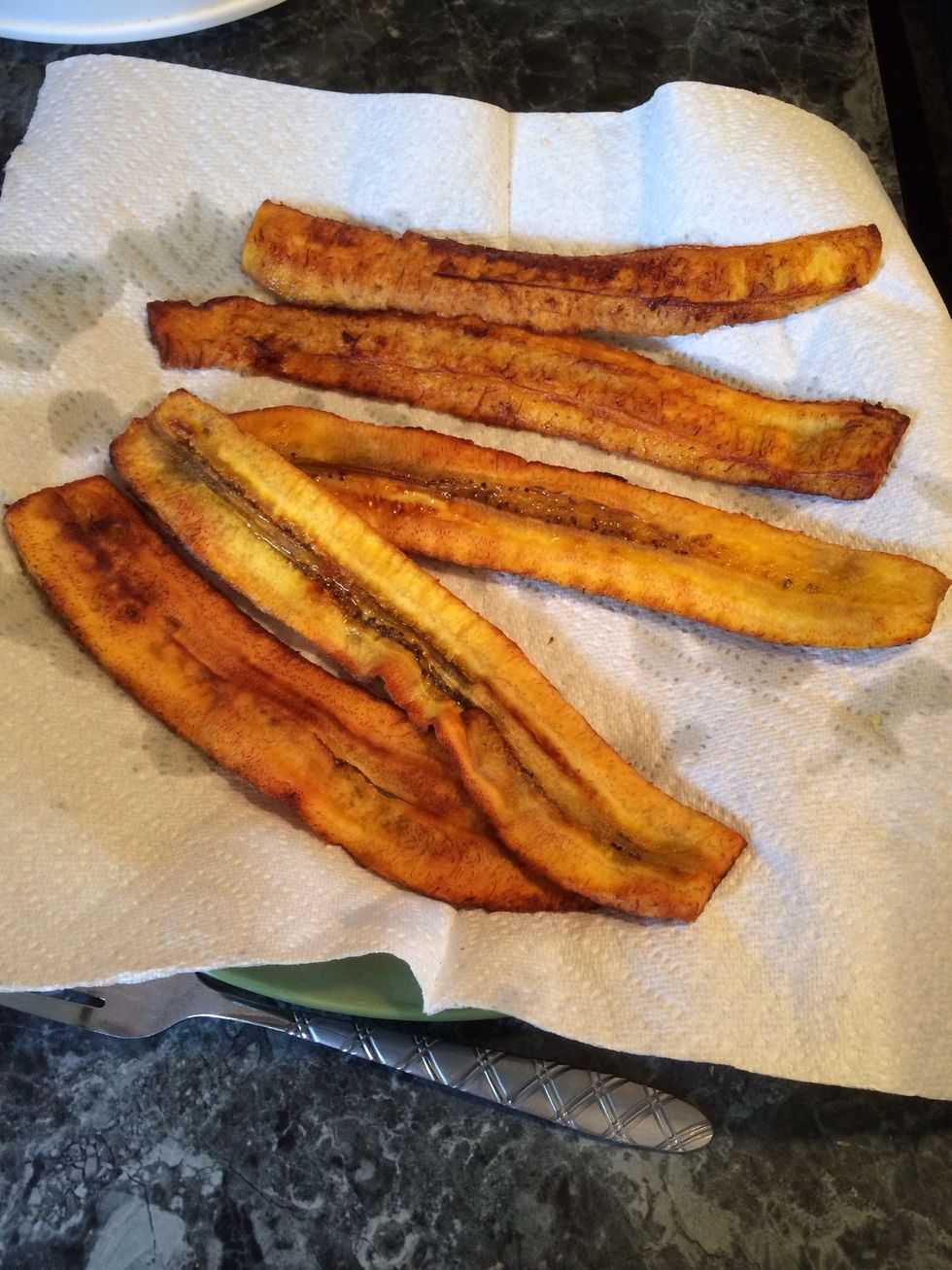 Line a plate with paper towel and When the plantains are done frying place them on the plate to remove the excess oil off the plantains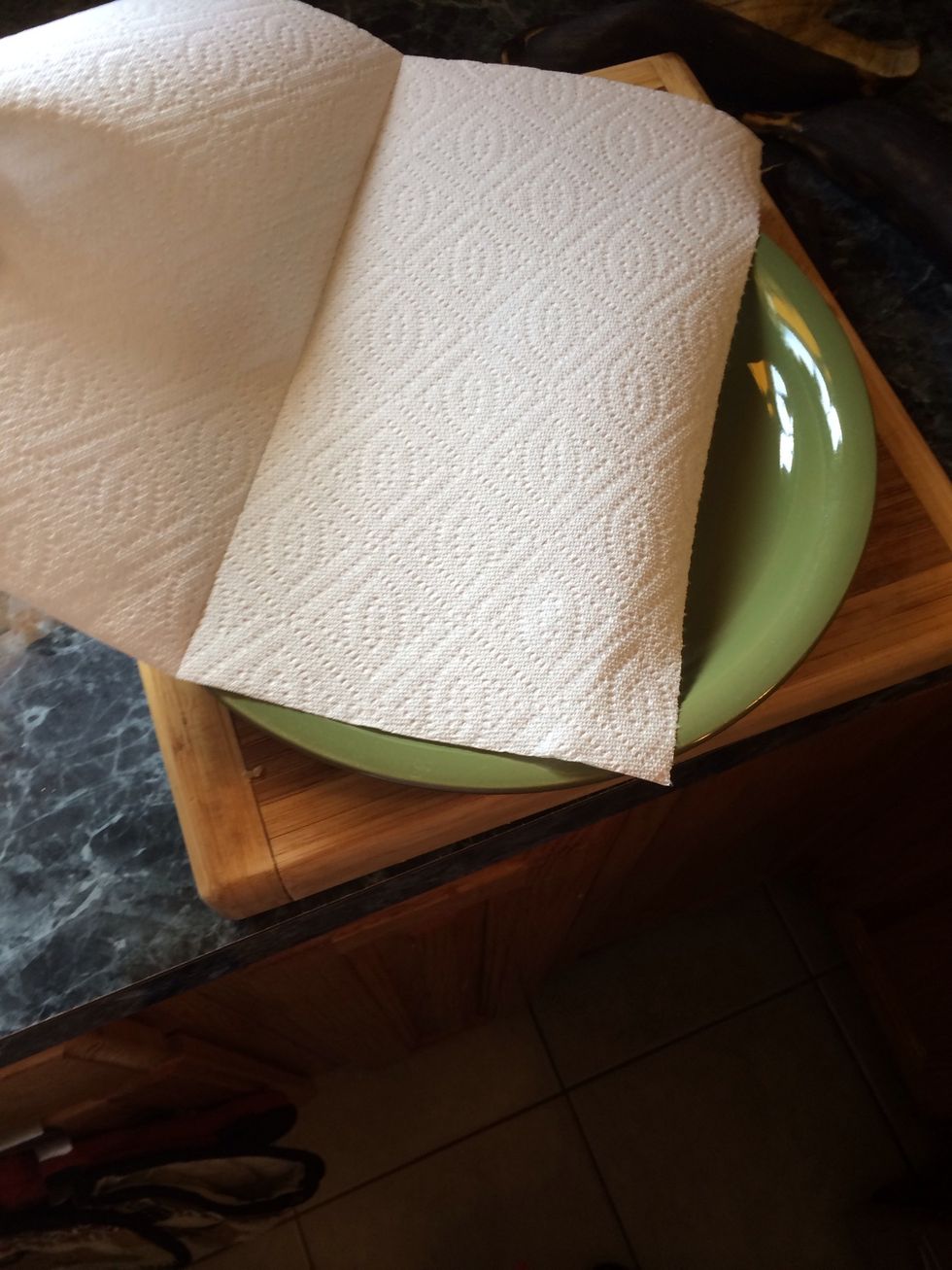 Pat the tops too😉 set them aside
If frying the plantain is not an option, this recipe can also be made removing the skin from the plantains and boiling them with a bit of salt until fork tender.
When cooked remove and mash, add a bit of butter and some water until creamy. Use in place of the fried plantains.☺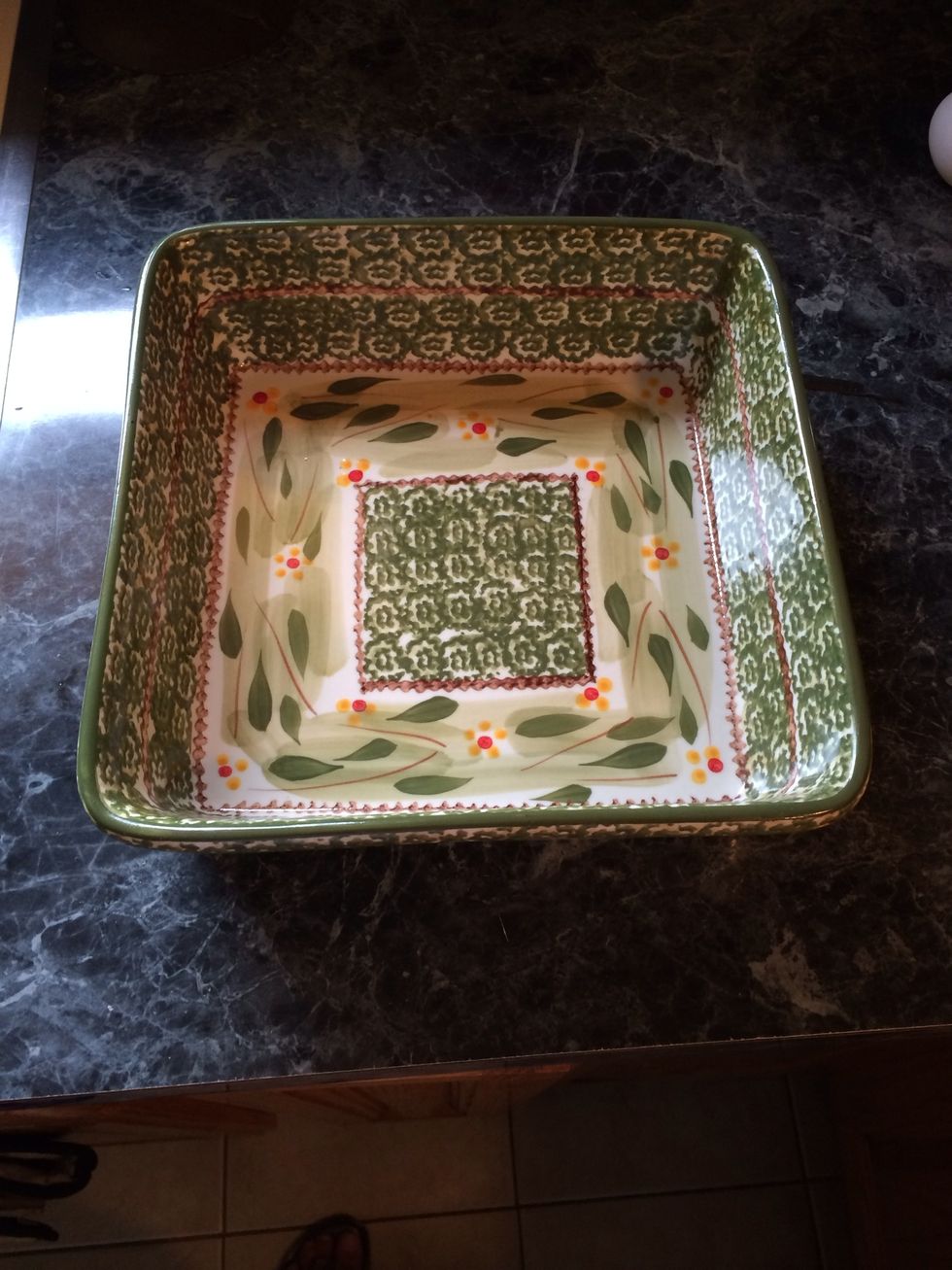 Now take any baking dish that is about 8x8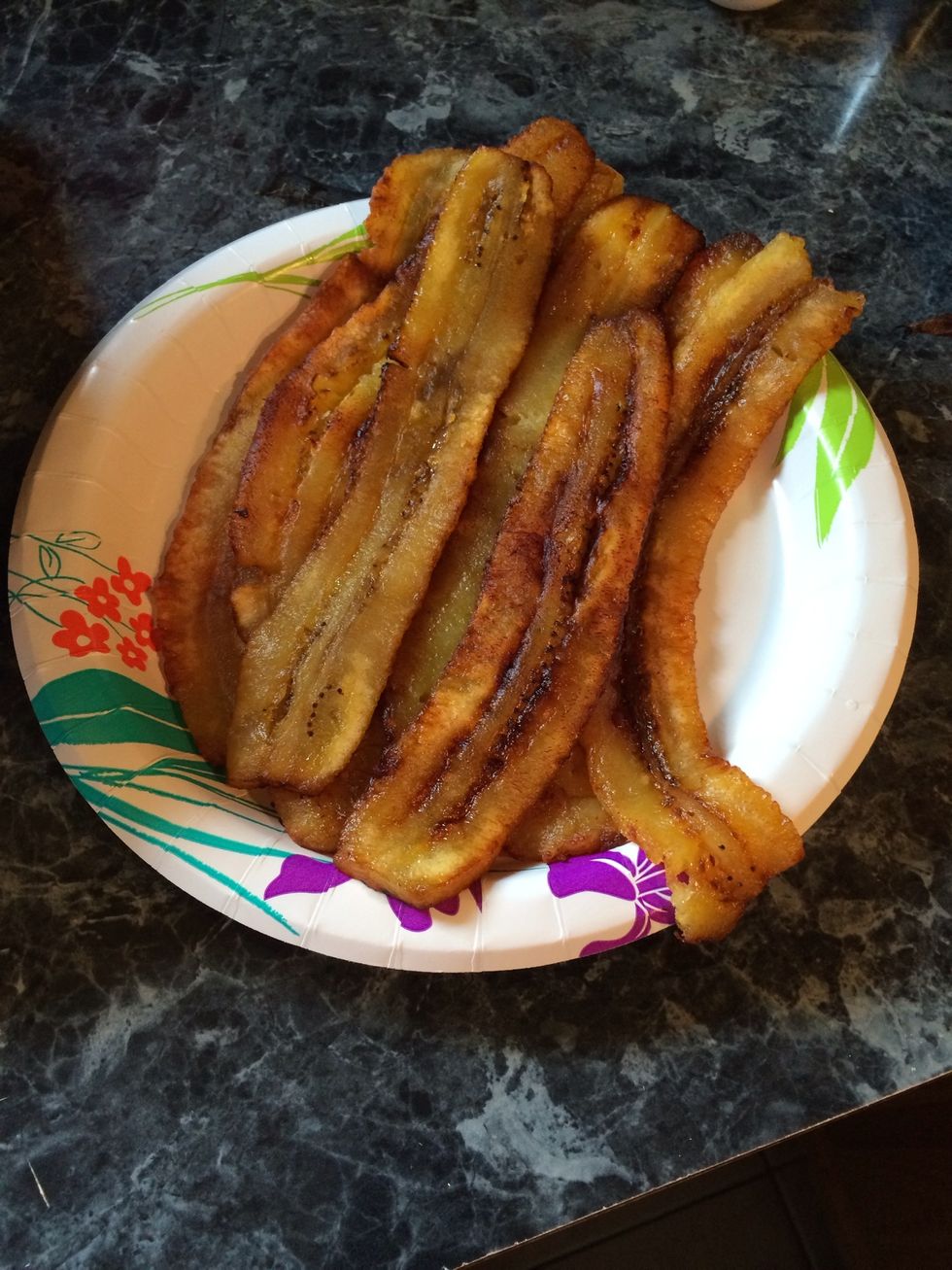 Take the fried sweet plantain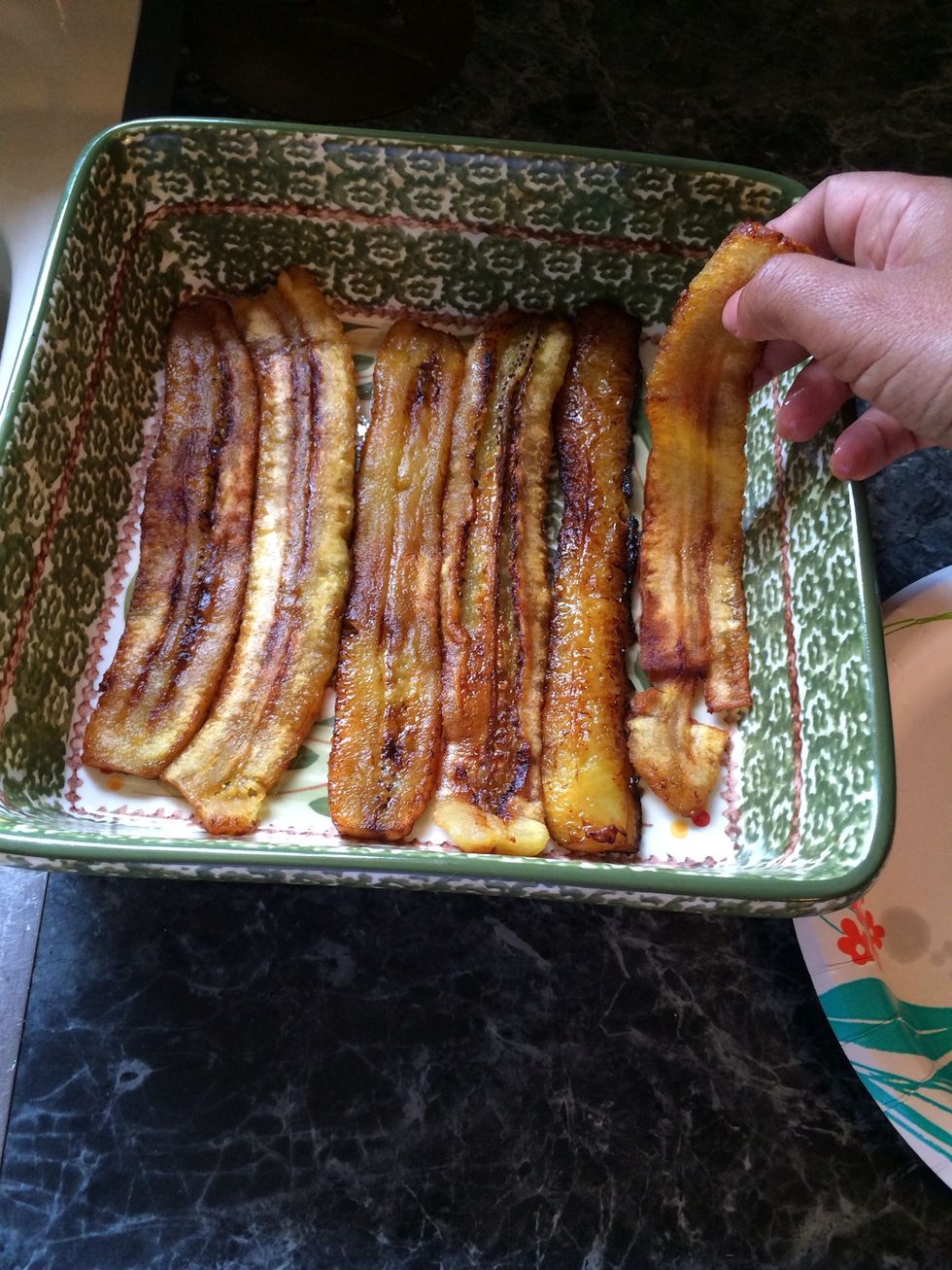 And start layering the plantains. I managed to fit 6 slices😊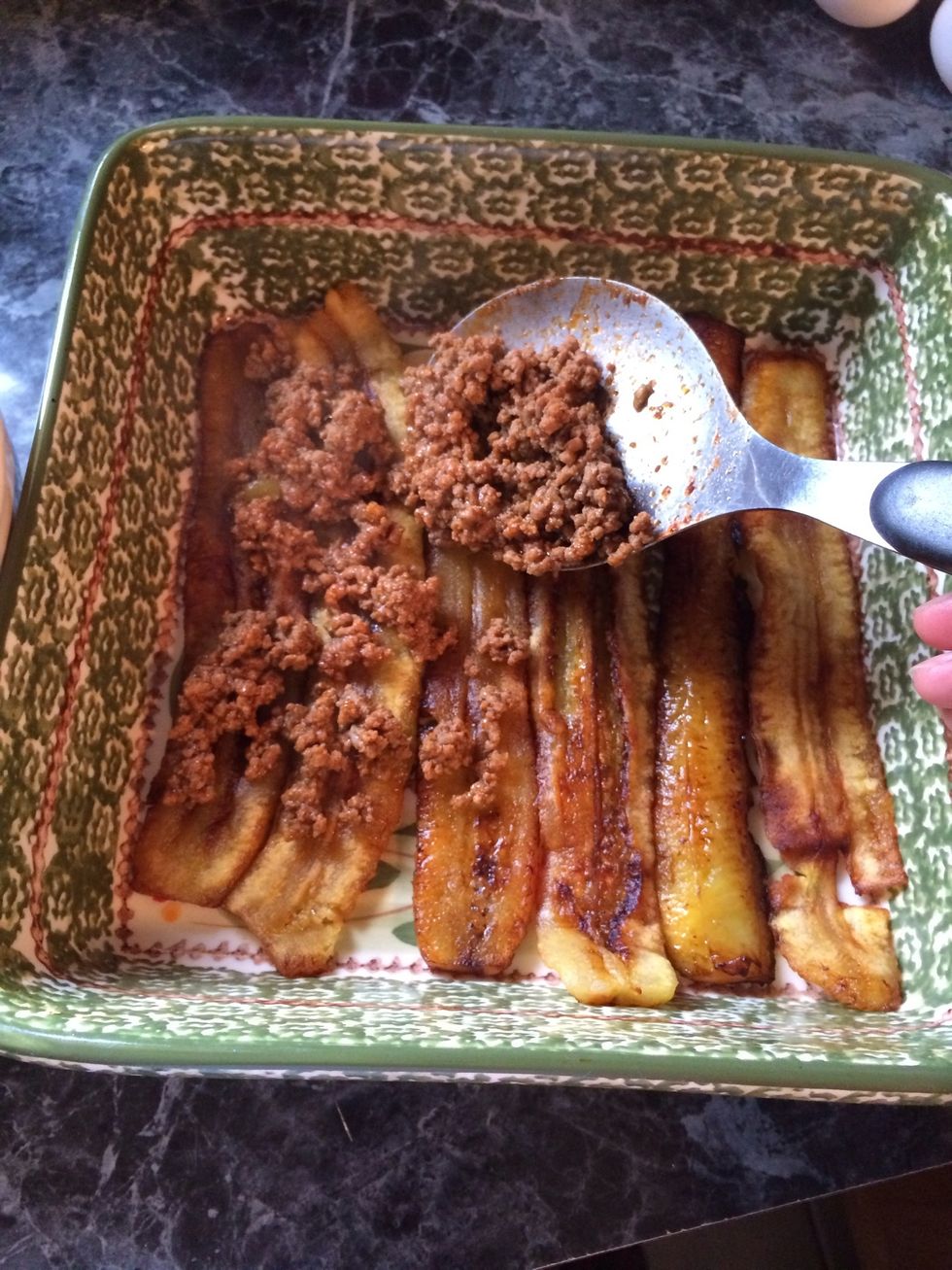 After the plantains the second layer is the picadillo. If you don't know how to make it I have a guide that will show you.😊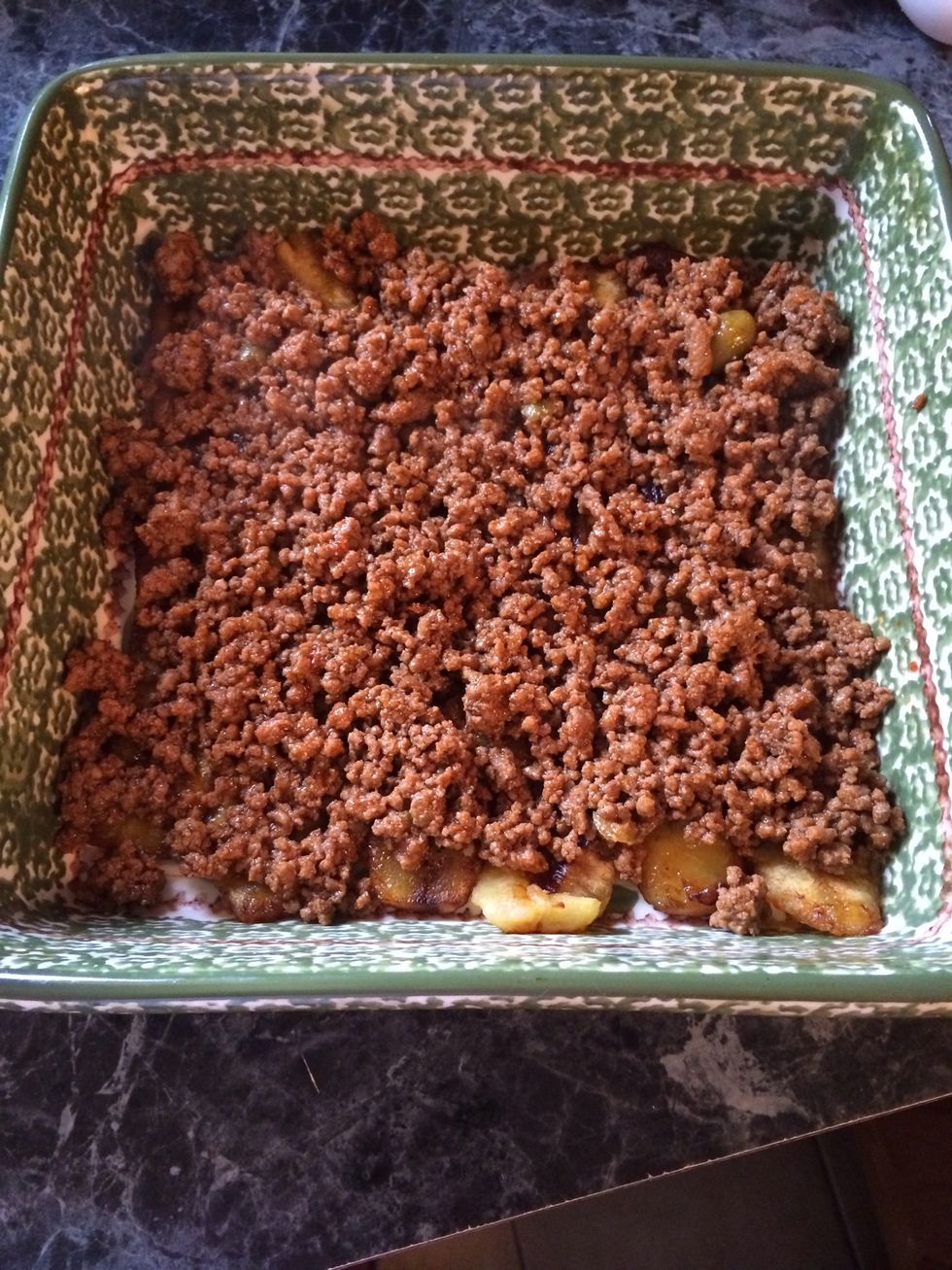 Yum
Now another layer of plantains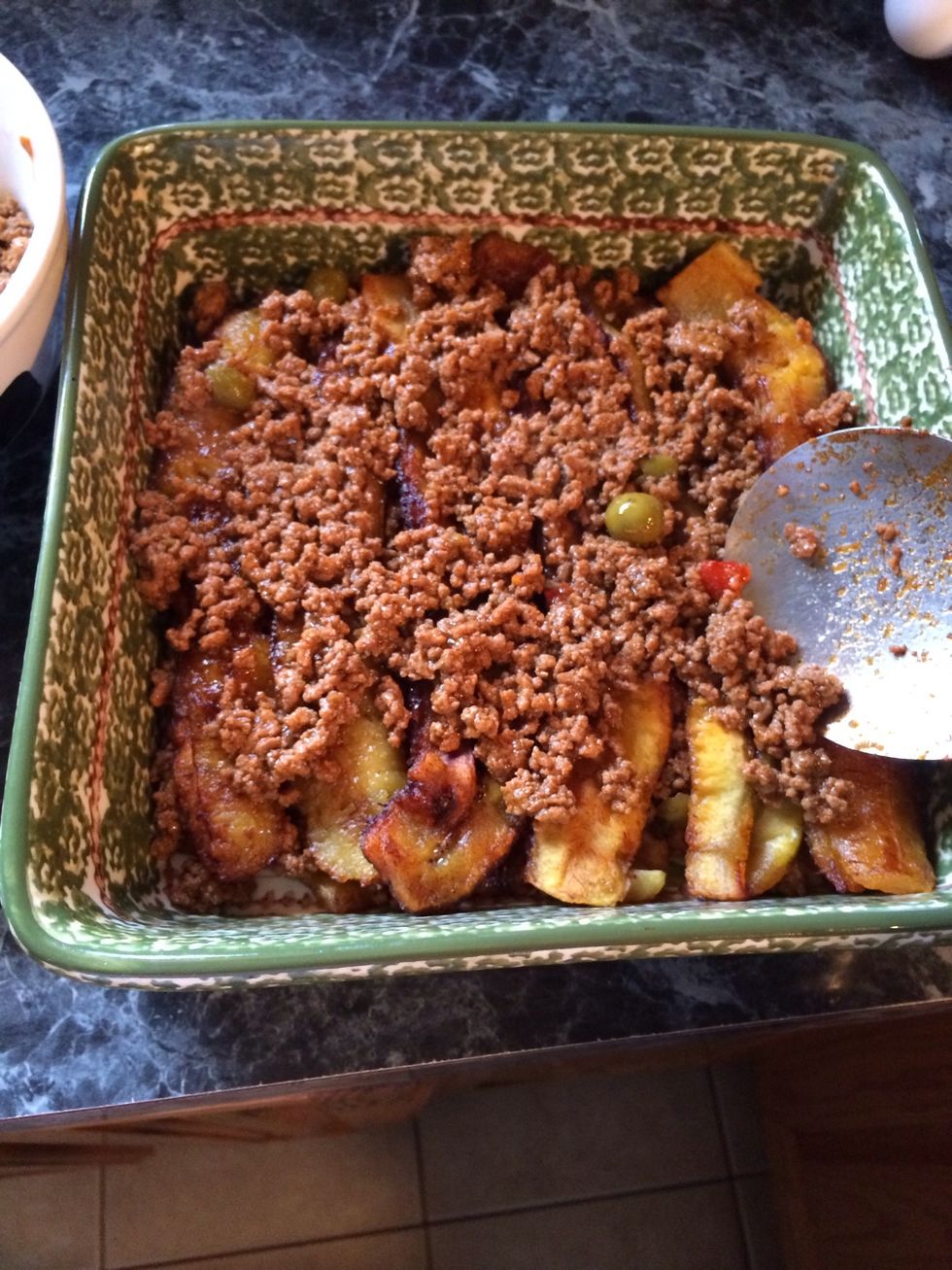 More picadillo ☺️if you want you can also add a layer of cheese after the picadillo.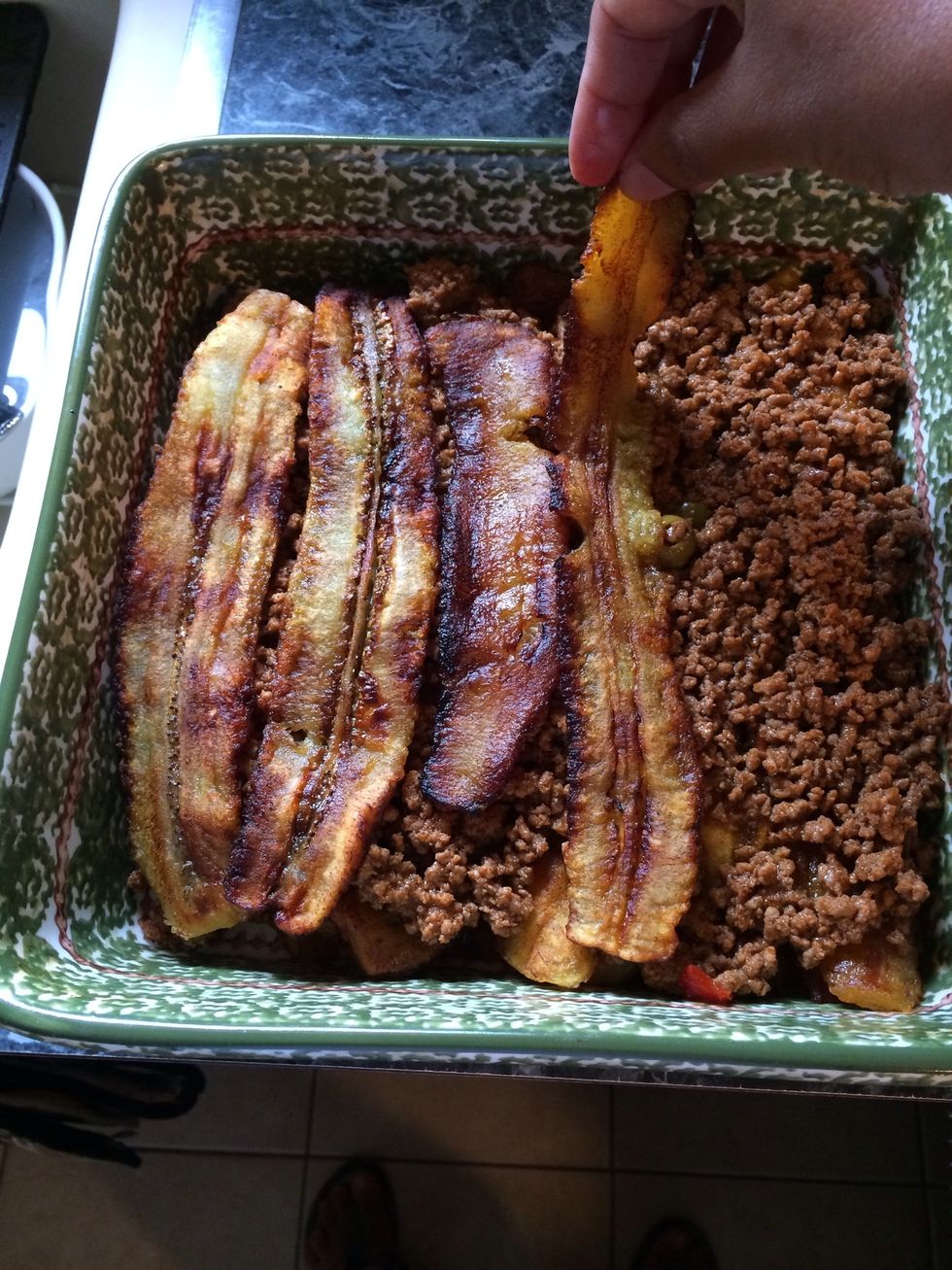 This is the last layer of plantains
It is now time to take the eggs and give them a whirl. I used 4 eggs, if this seems too much use three no biggy. I personally love the flavor it gives the pastelon.😁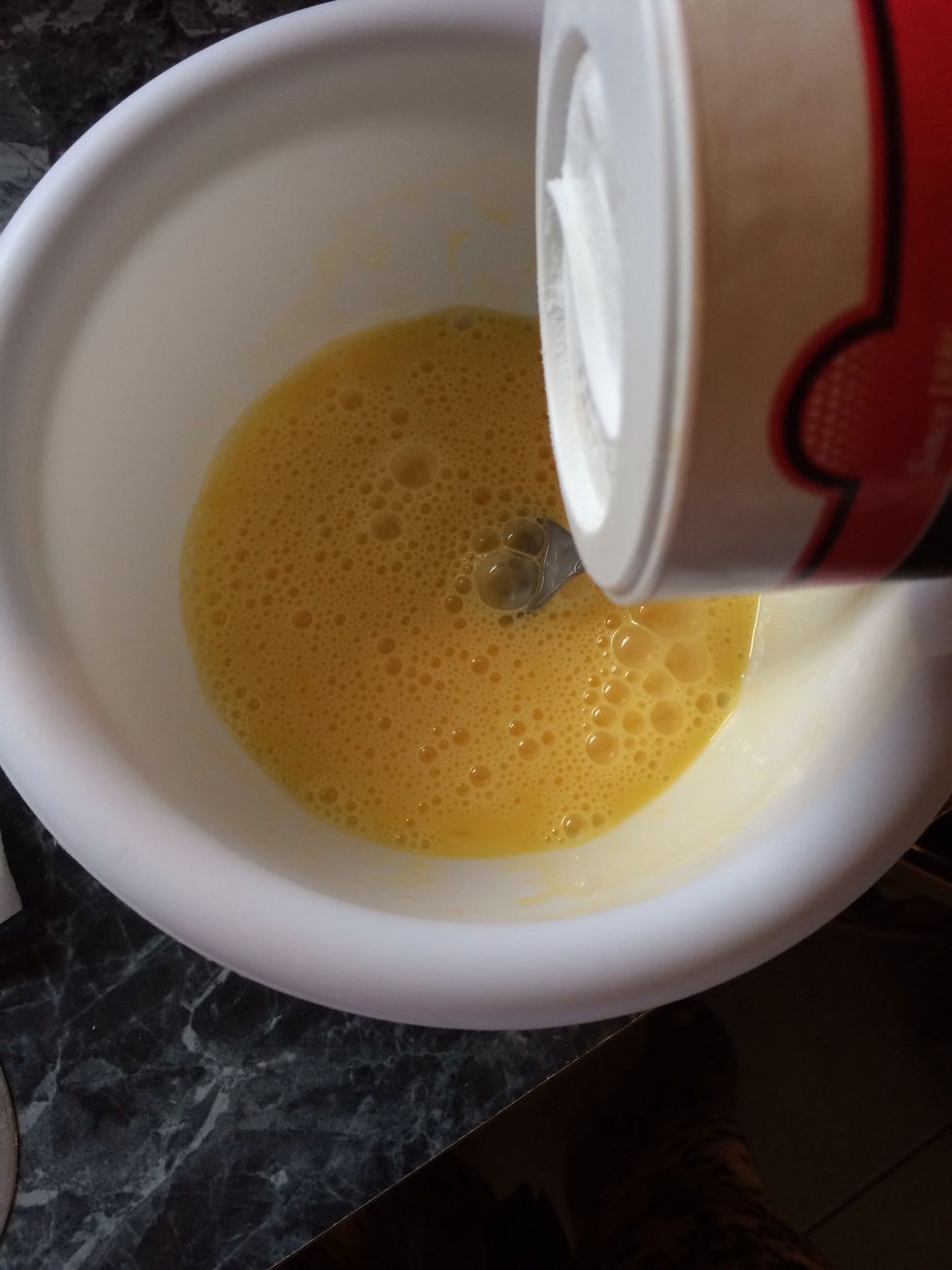 Add a bit of salt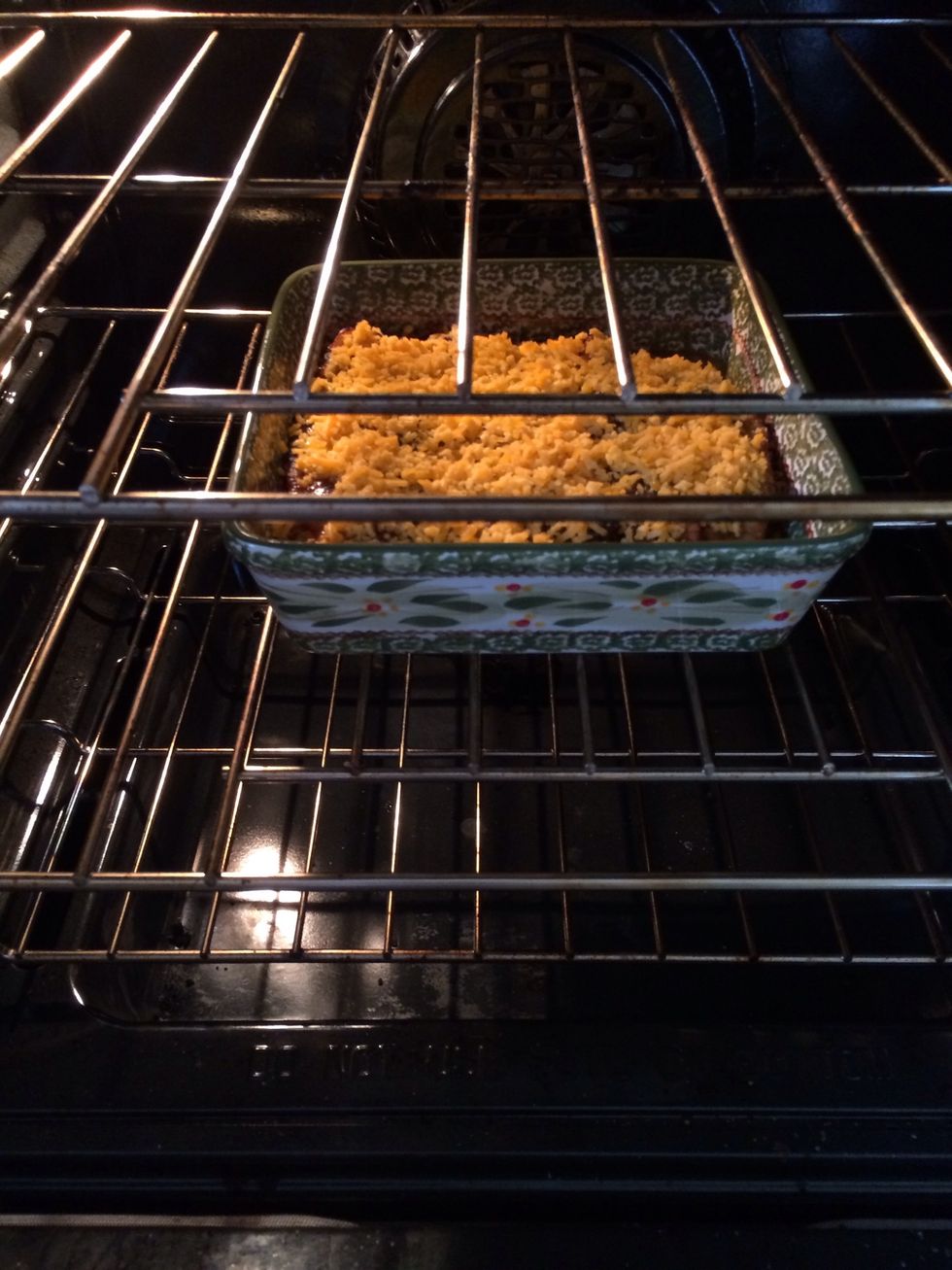 Put the dish in a preheated 350 degrees oven for 30 minutes or until the cheese has melted and the egg is cooked.
Yum, my dish is ready.😊 Let it cool a bit. Slice and serve warm.
Enjoy.
4.0 Sweet plantains ,large
1.0lb Picadillo(see my guide)
4.0 Eggs,scrambled
Cheddar cheese,shredded
Canola oil for frying