This popular Cuban dessert is super easy and delicious. We take a shortcut on the pastry so you'll be able to have these ready to enjoy in less than an hour.
600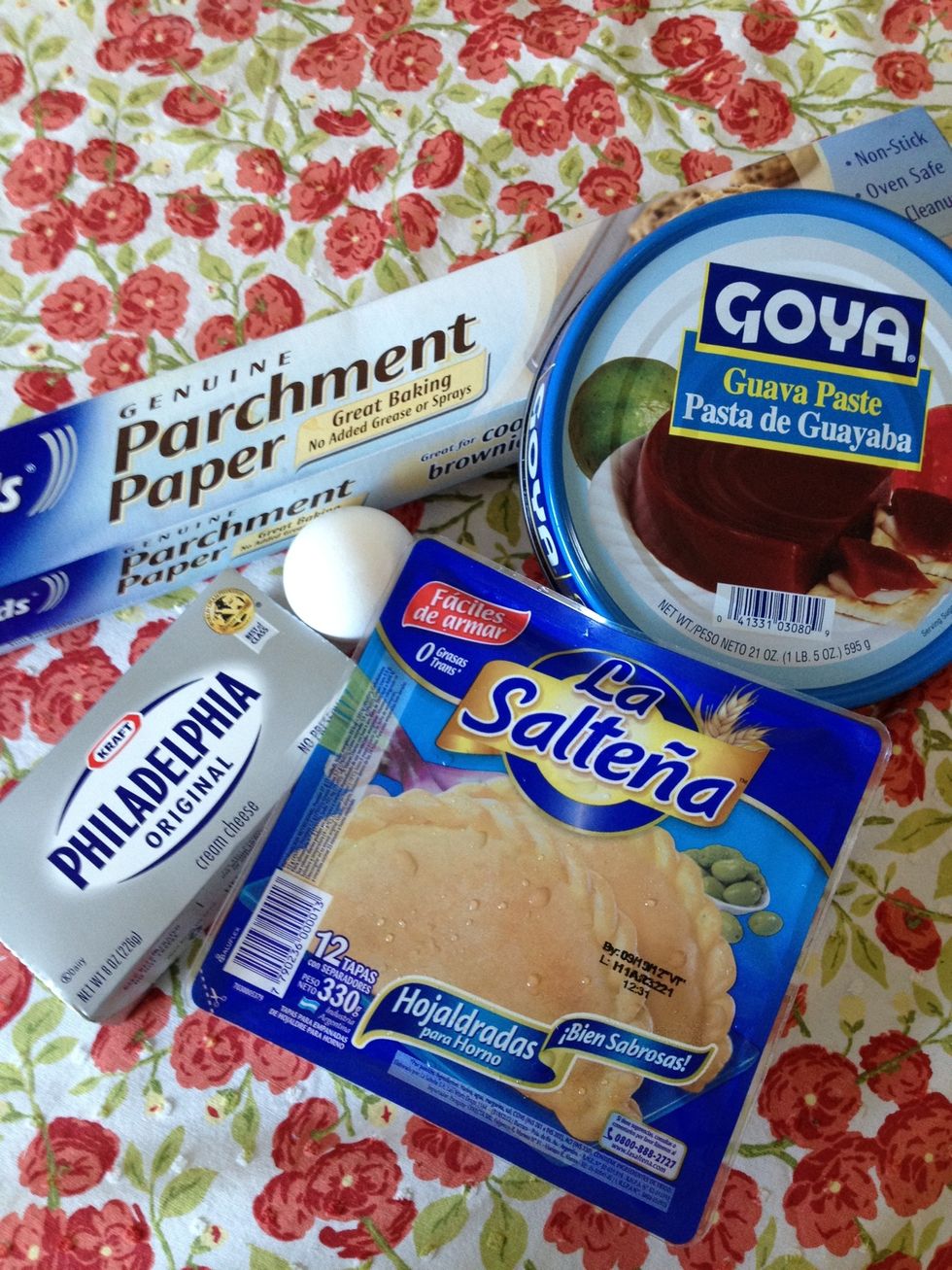 Gather your ingredients. Whoops, I left the sugar out of this picture.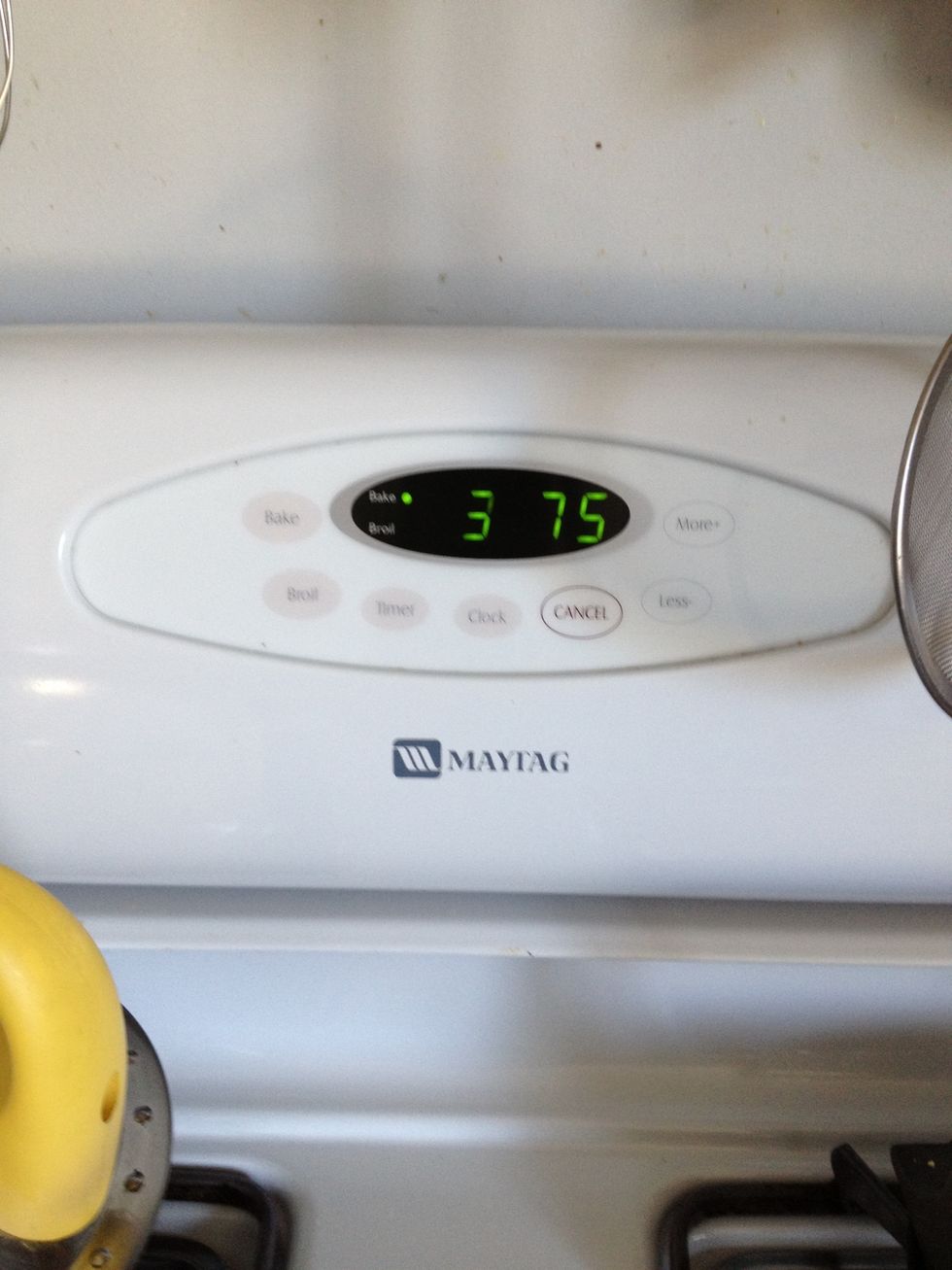 Preheat your oven to 375°F.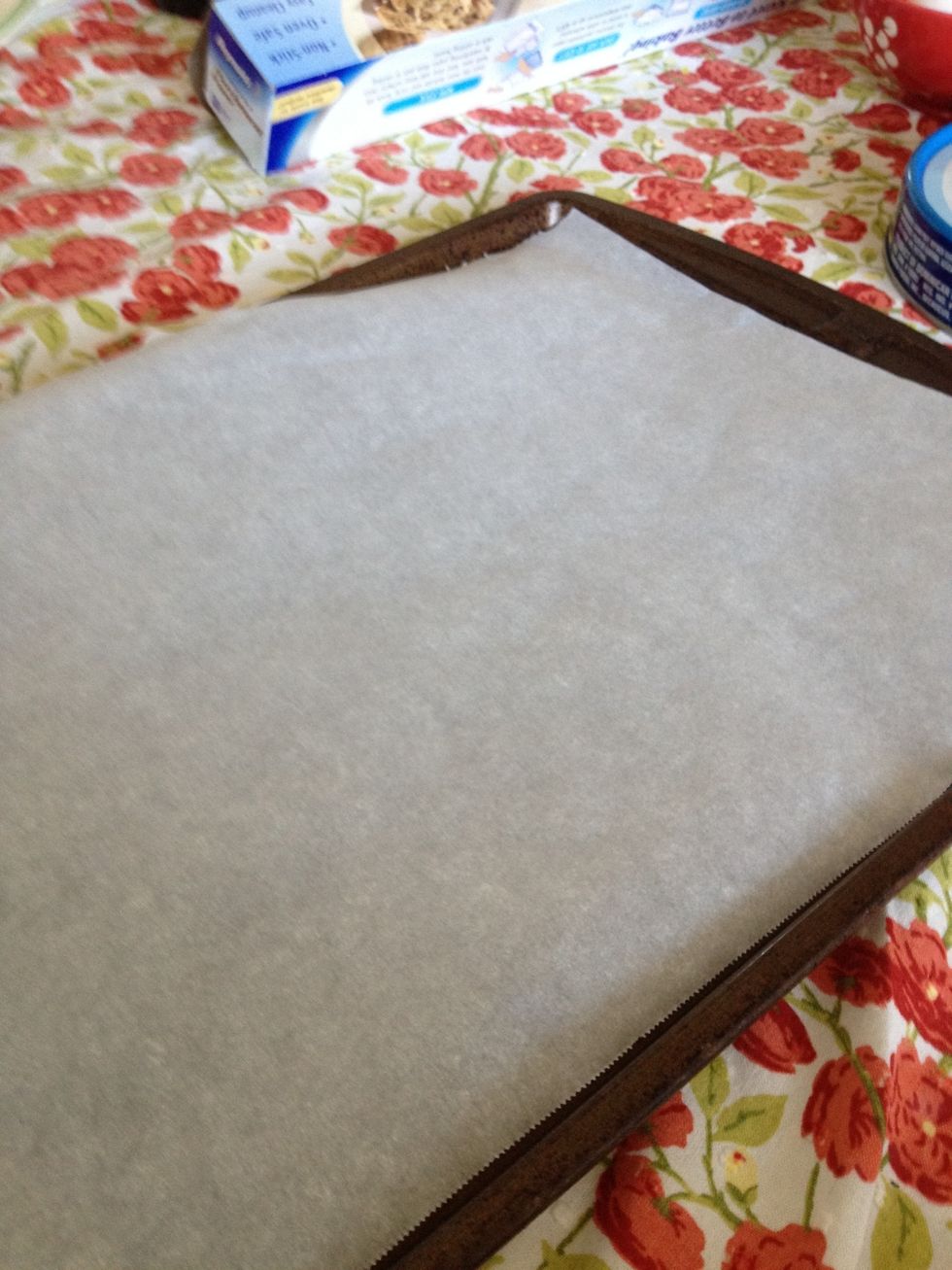 Lay a piece of parchment paper on your cookie sheet. For this batch I'm using two cookie sheets.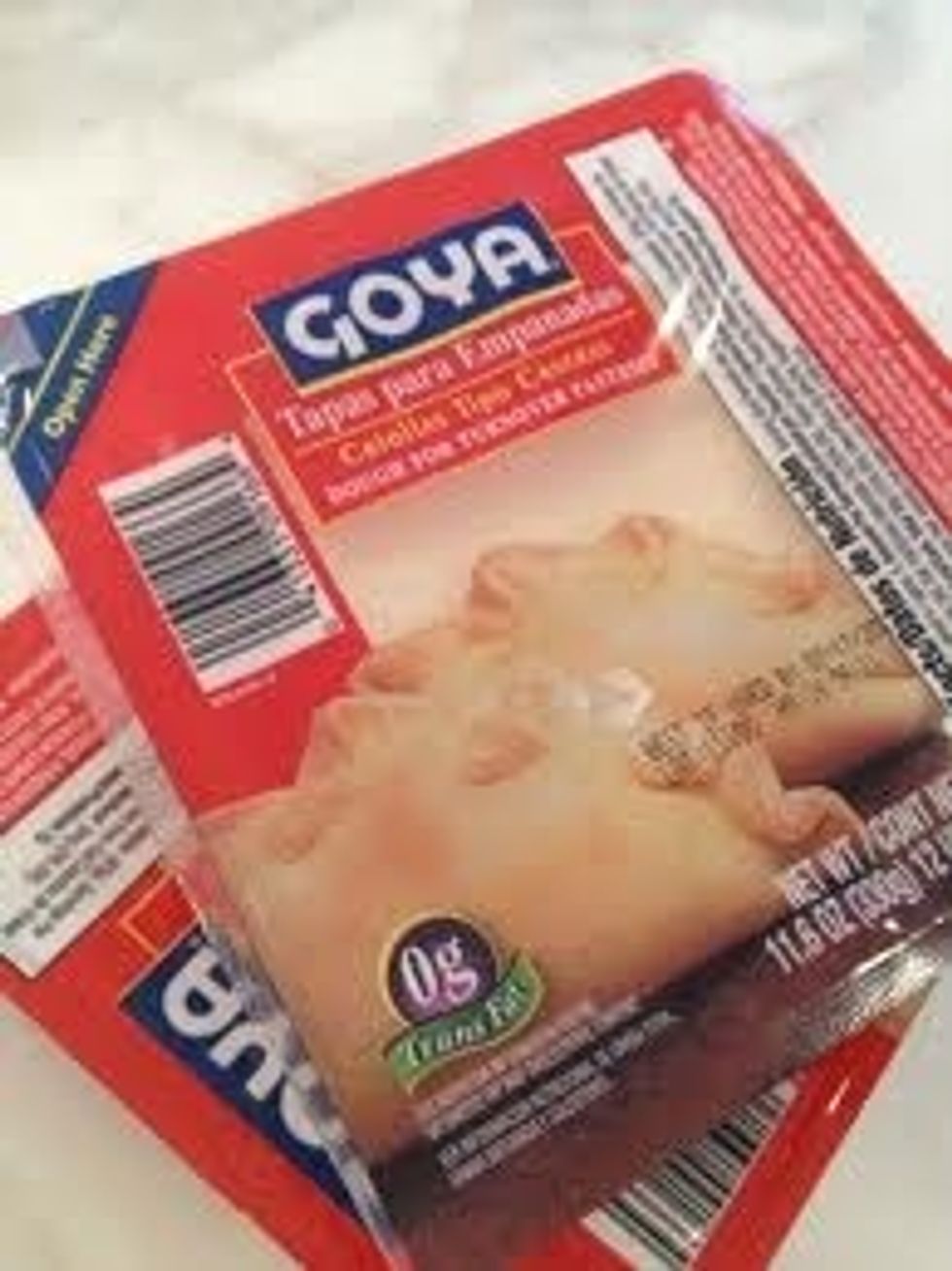 Now about the puff pastry: in Latino markets as well as general supermarkets you can find pre-made precut puff pastry. I usually use Goya brand but the market was out.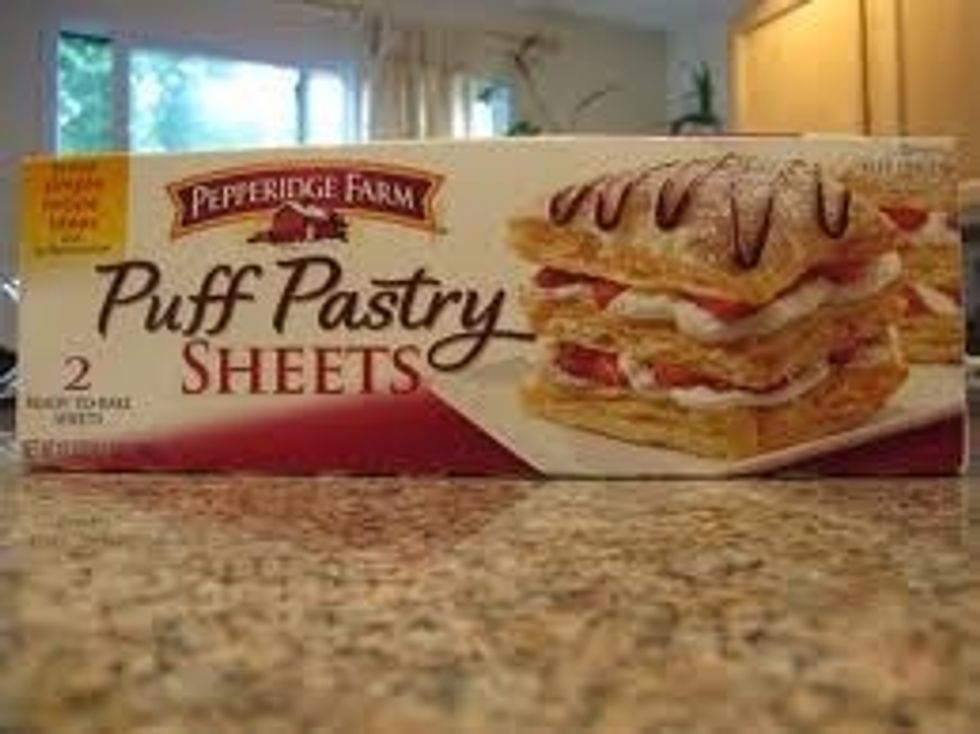 I also hear great things about Pepperidge Farms brand puff pastry sheets. Two sheets come to a package so if you use these or a similar product, you will need to cut them into squares for this recipe.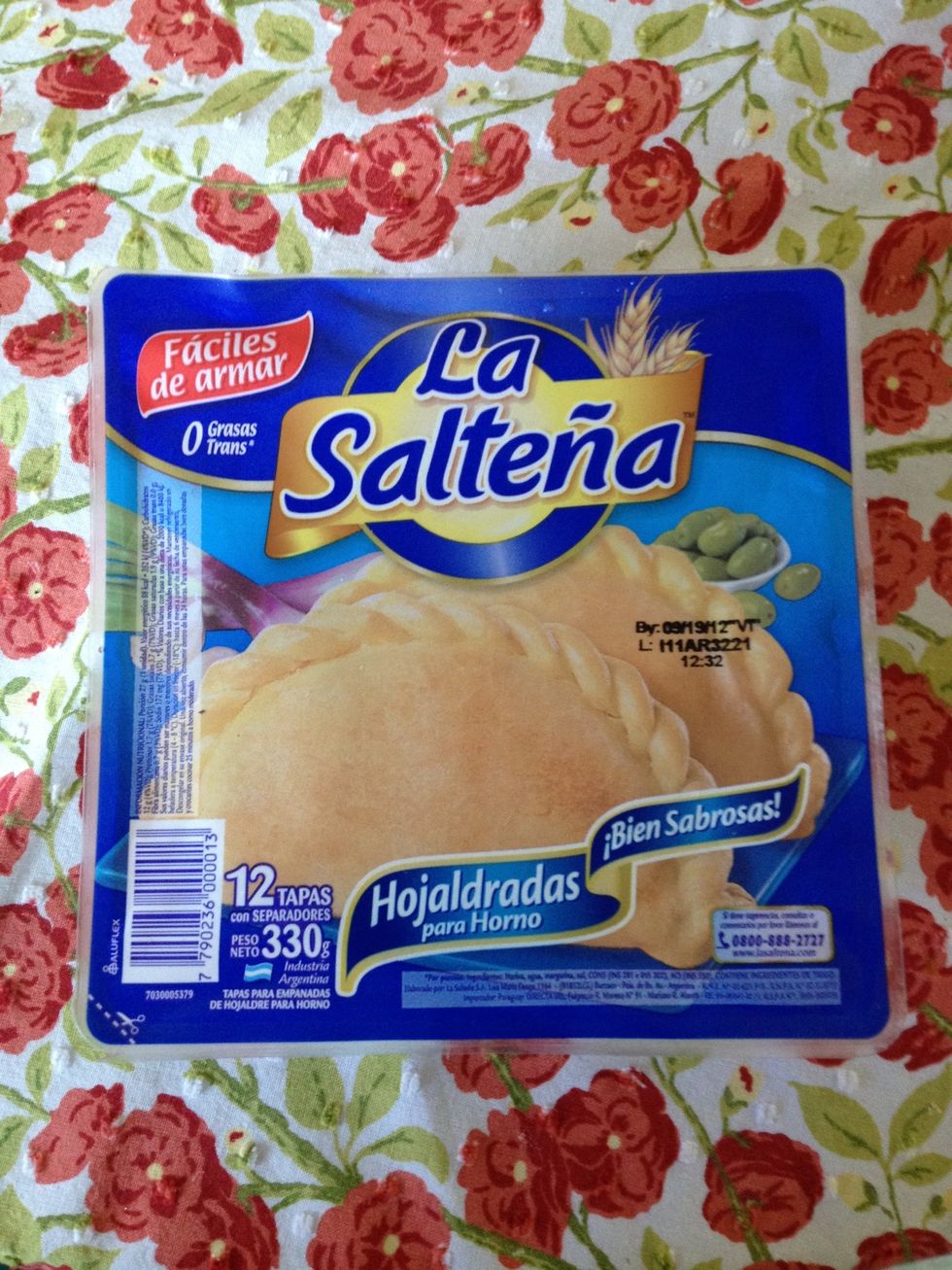 This is the brand I'm using today. It comes in precut circles, 12 to a package. Whichever puff pastry you end up using, you want to first make sure that the dough is defrosted.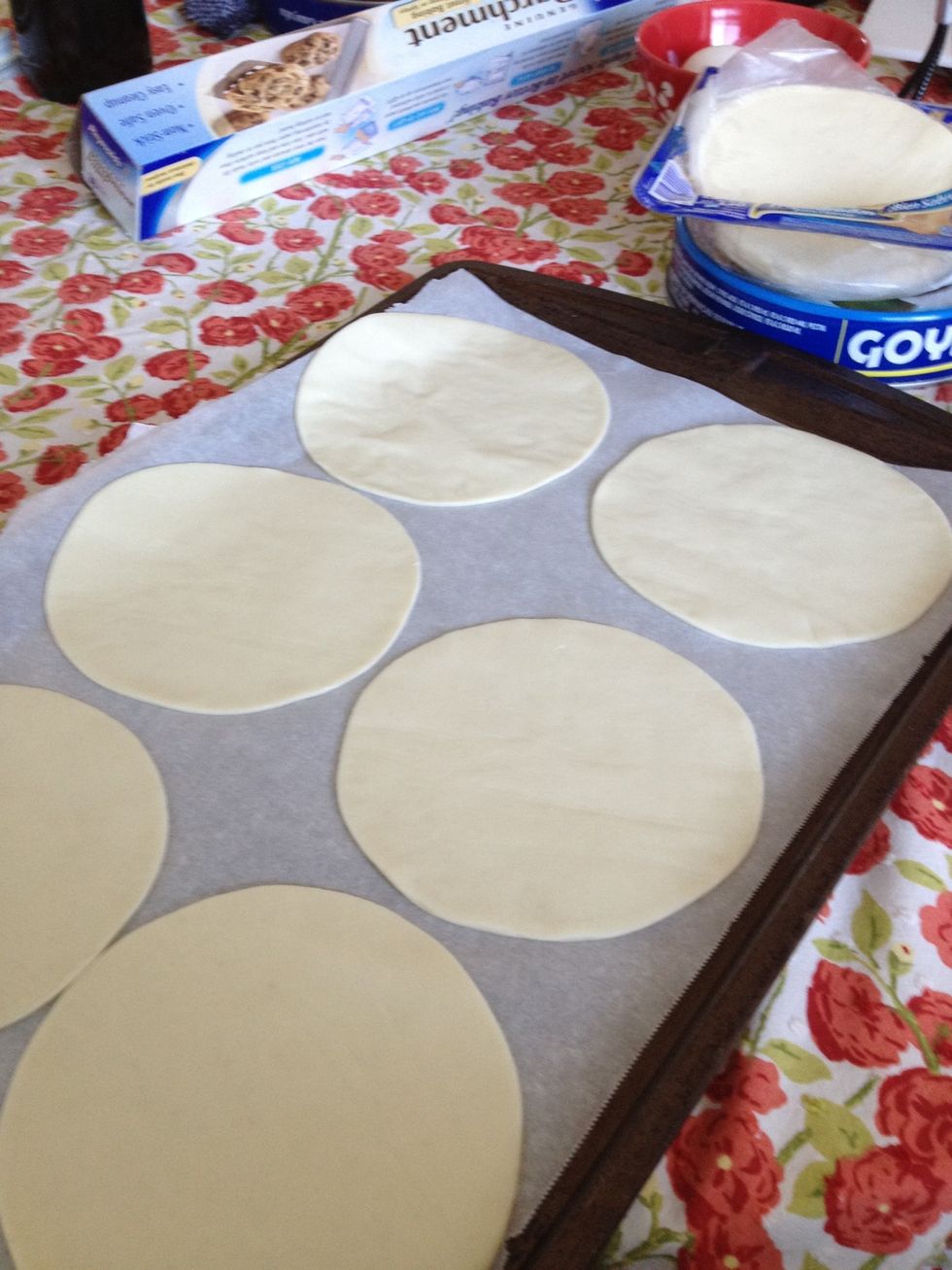 Lay 6 puff pastry circles (or squares) on each cookie sheet. (By the way, you can also make a pastry dough from scratch but then this recipe would not busy as fast and easy).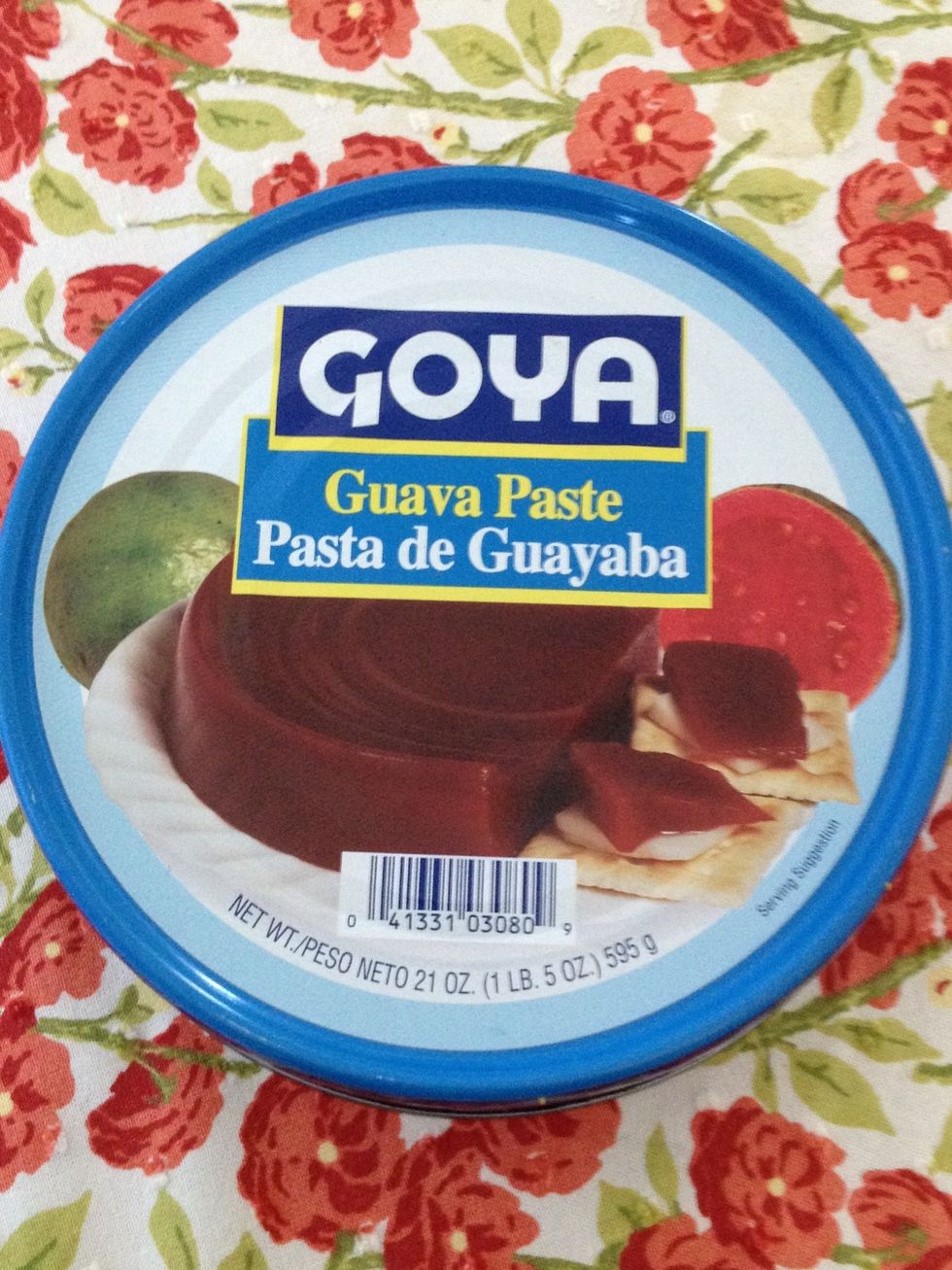 This is the guava paste I use. It comes in a can so be sure to check out my other guide on making art out of tin can lids. You'll want to save this lid because it is huge!!!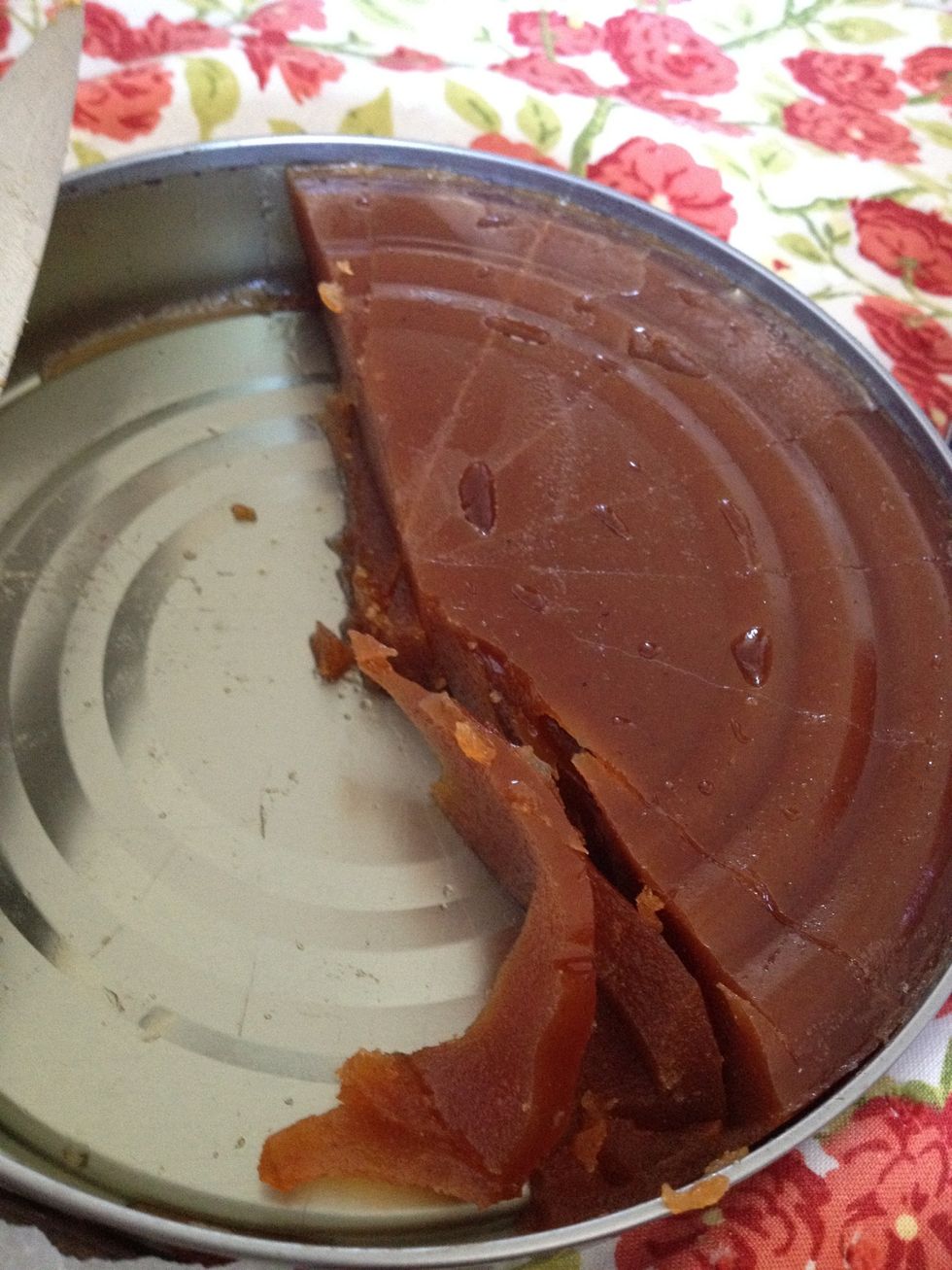 This is what the pasta de guayaba (guava paste) looks like inside the can..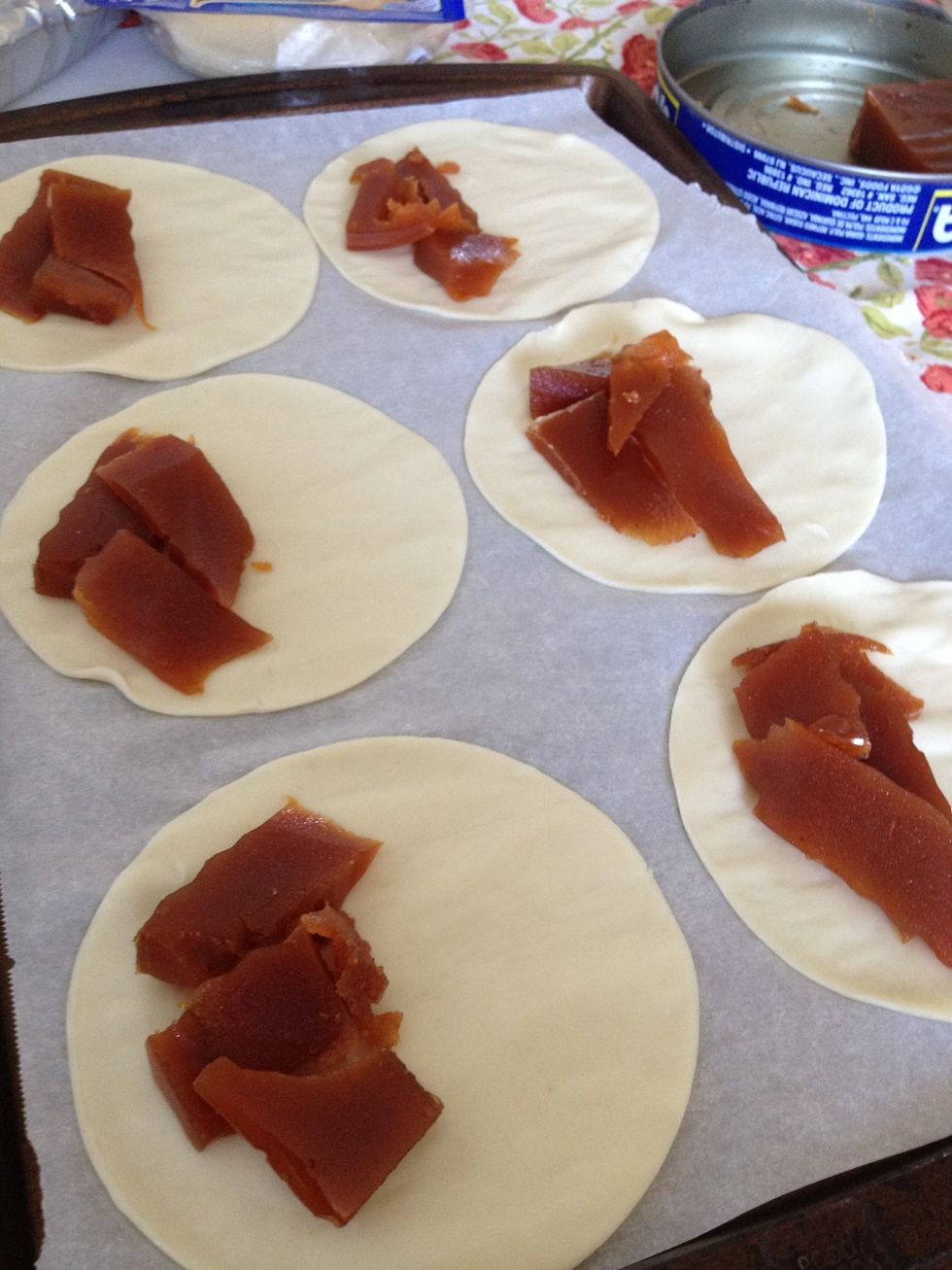 Cut pieces of the guava paste and place them on the pastry circles like this. We're going to be folding these circles over so also leave a small border between the guava paste and the edge.
Next put on the cream cheese.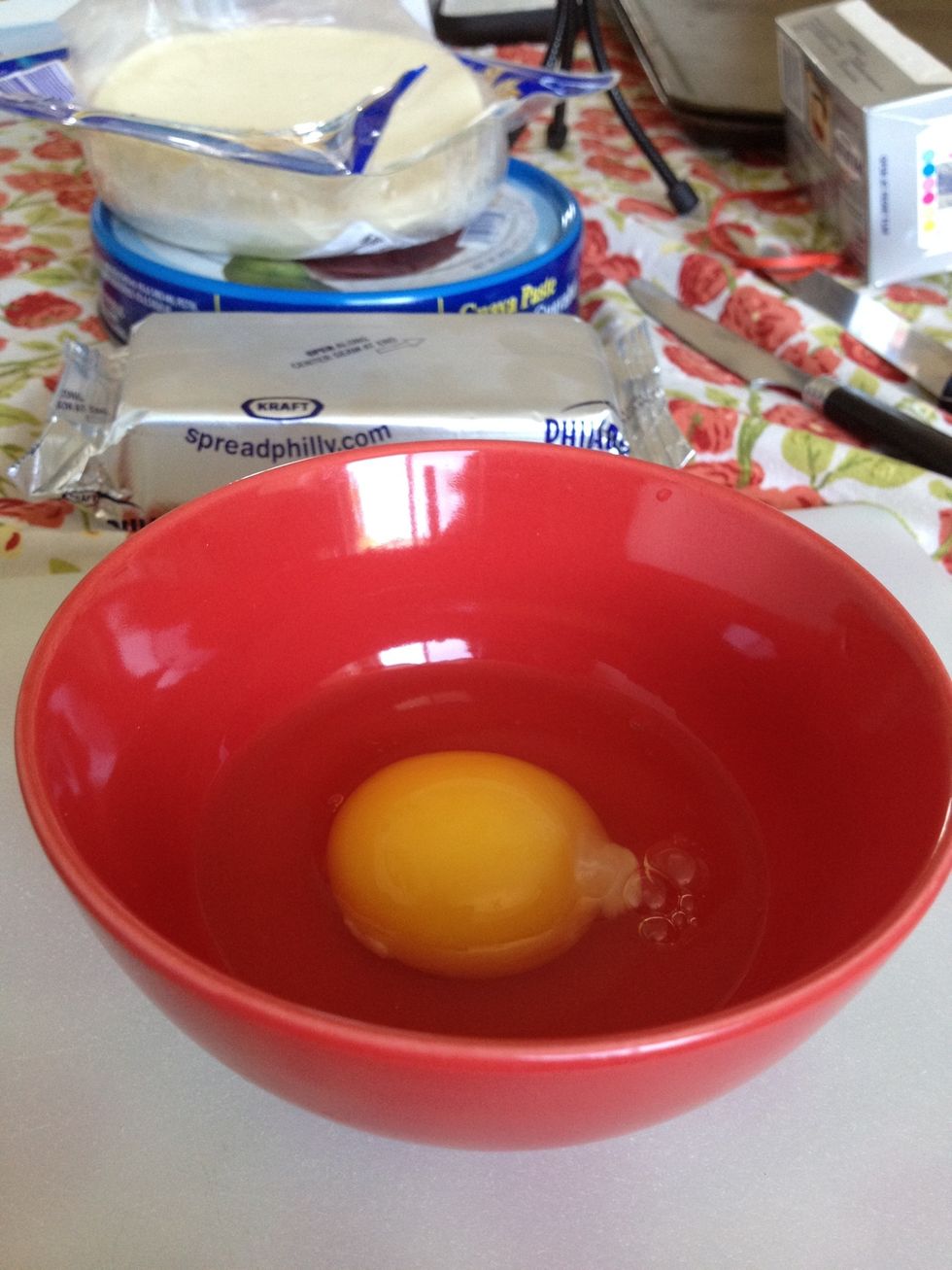 Take the egg and put it in a small bowl.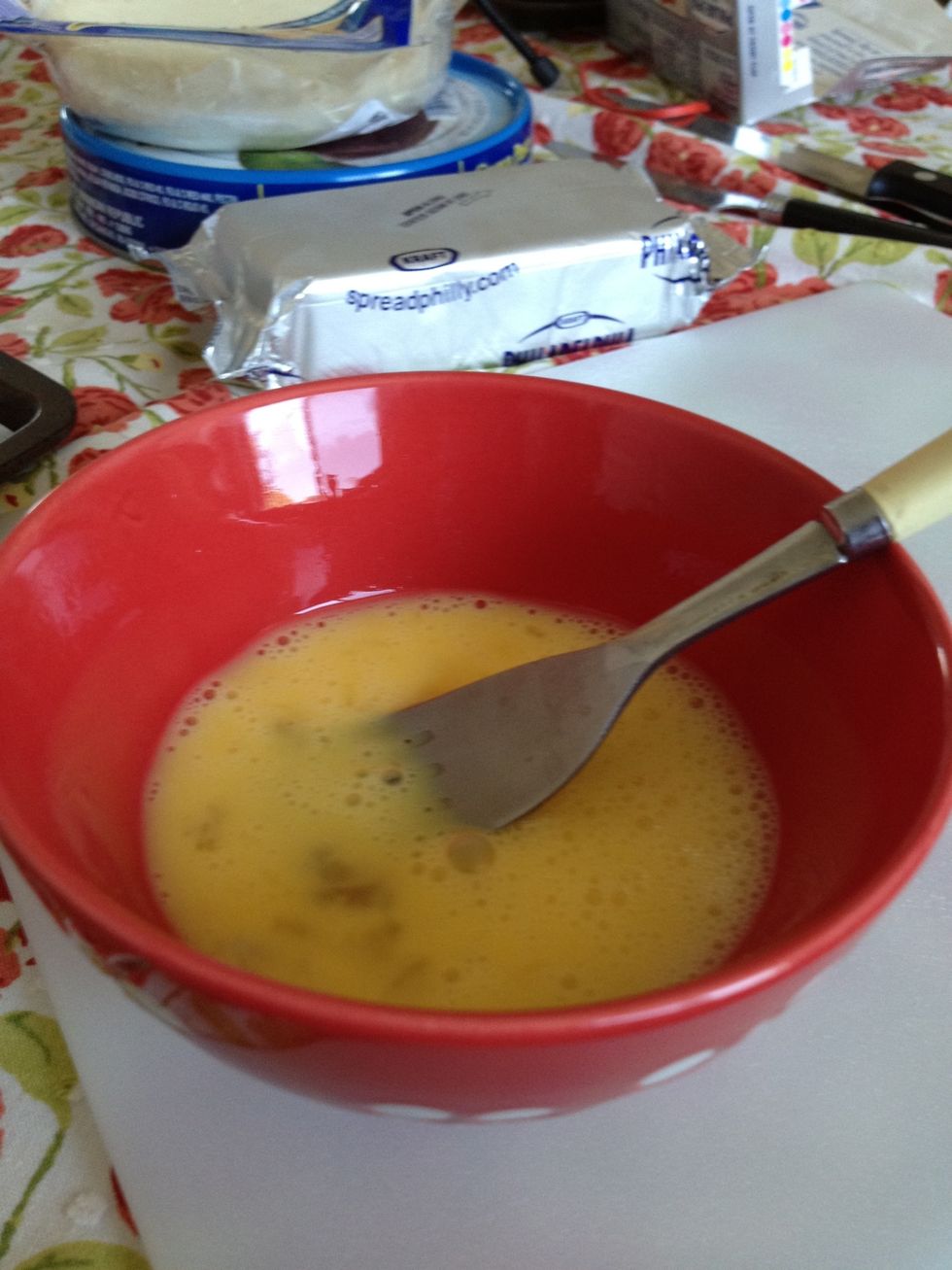 Beat/whisk the egg well.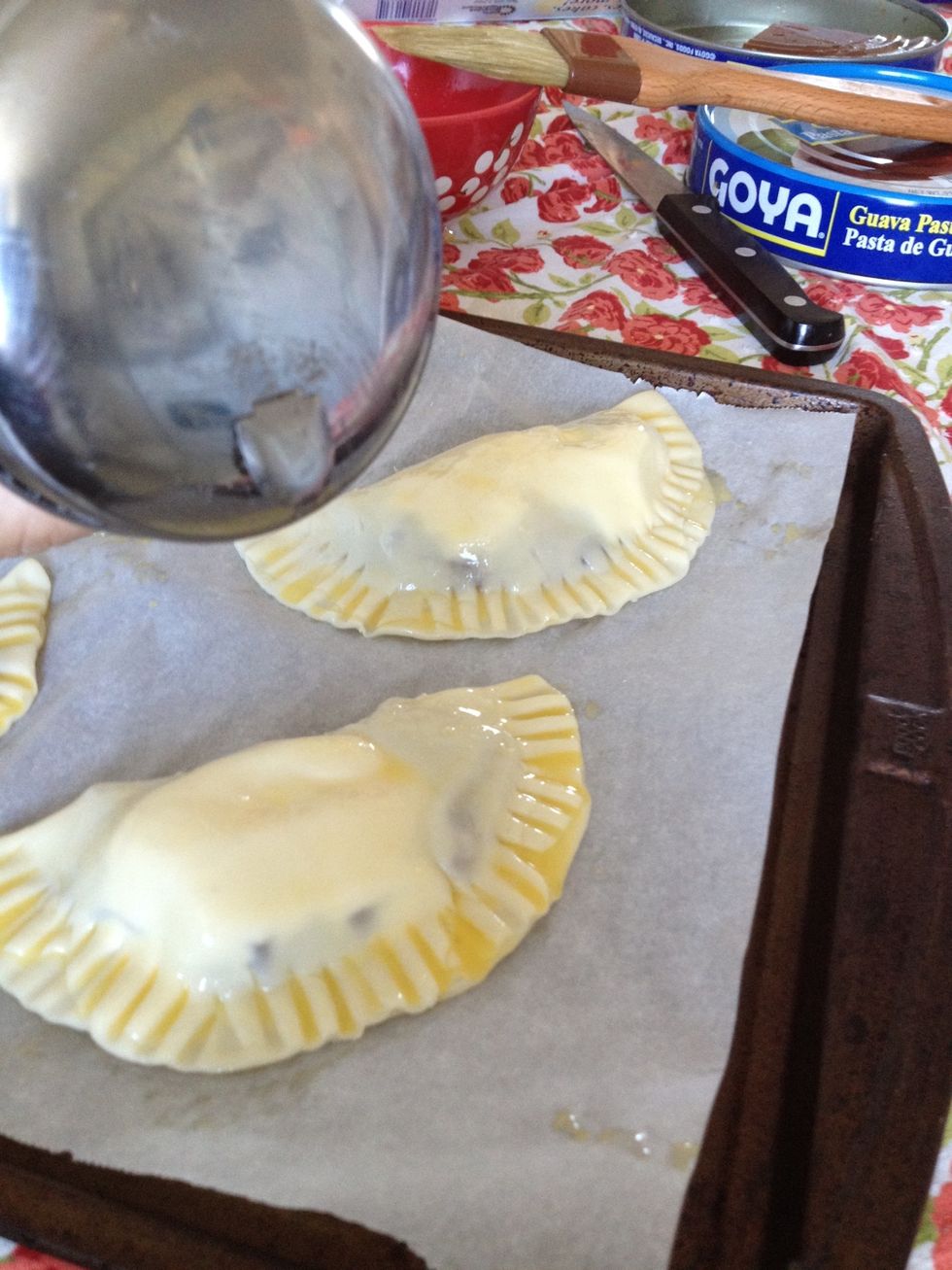 Then sprinkle some white granulated sugar on the top of each pastry.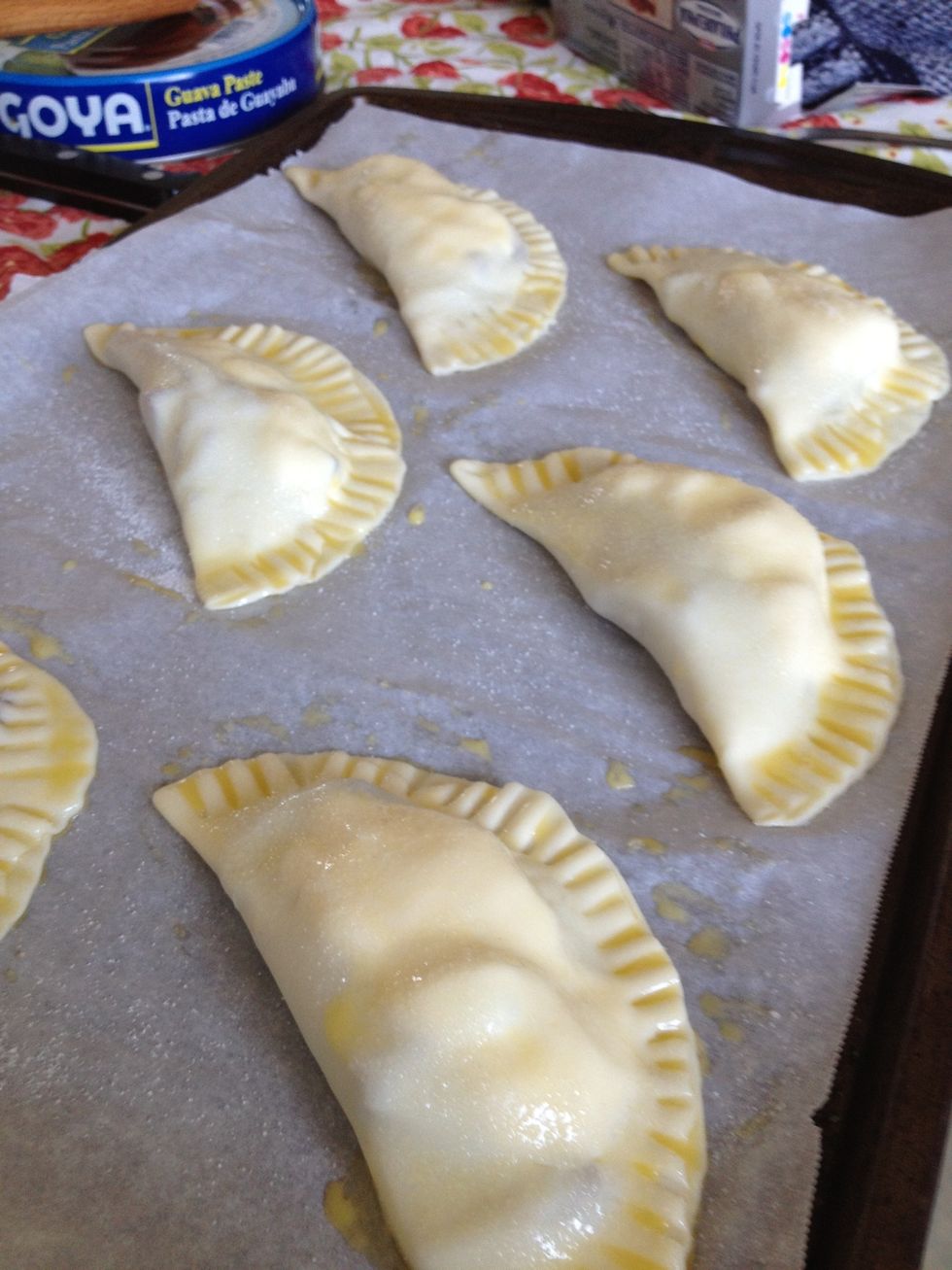 Here are our Pastelitos de Guayaba, ready to go into the oven!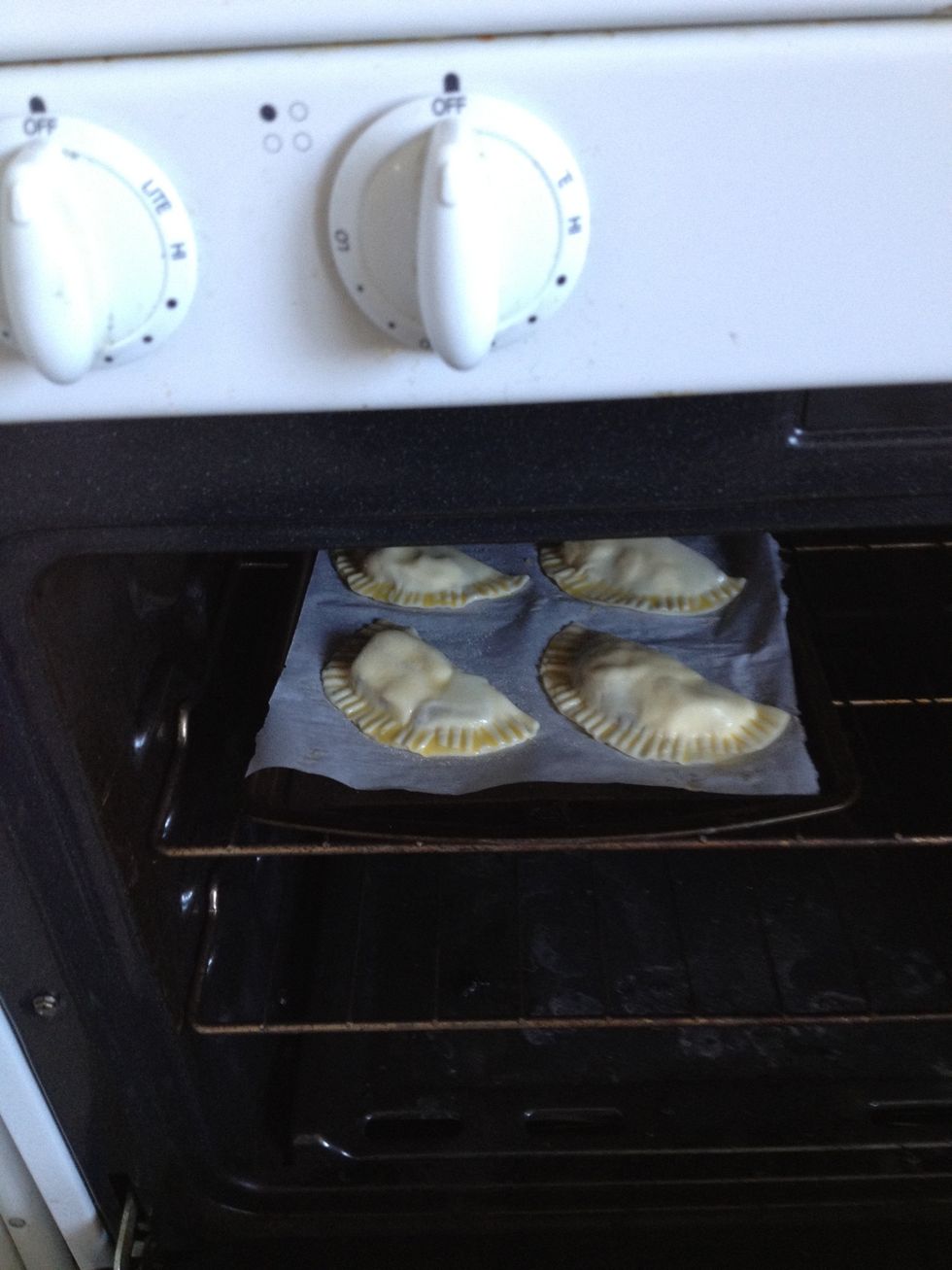 In you go! We'lll cook these for about 20 minutes, again that's in a 375°F oven, until they are golden brown.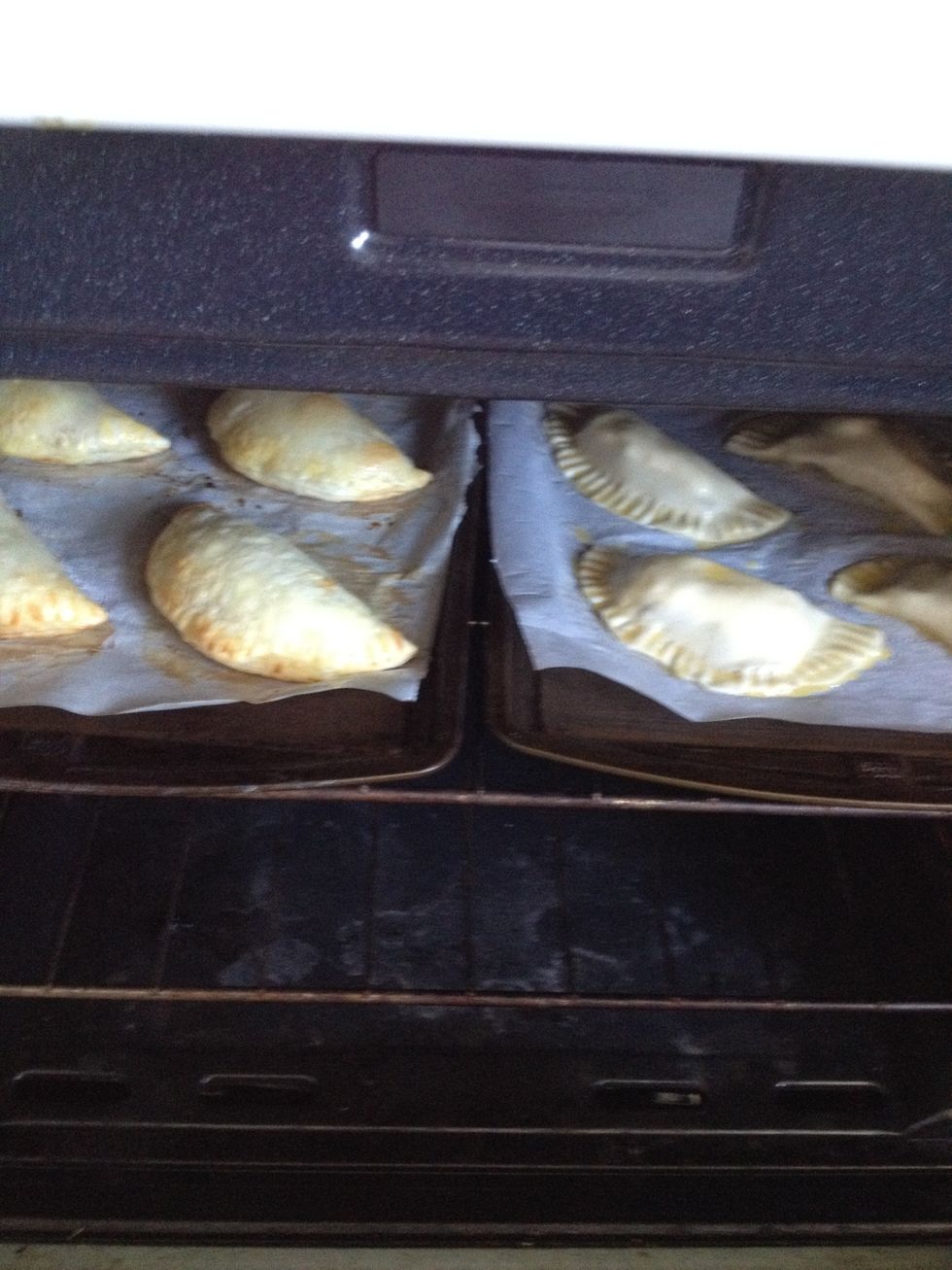 In goes the second batch! See how nicely the first batch (on the left) is coming along and starting to puff up and turn golden?! Can you smell them?!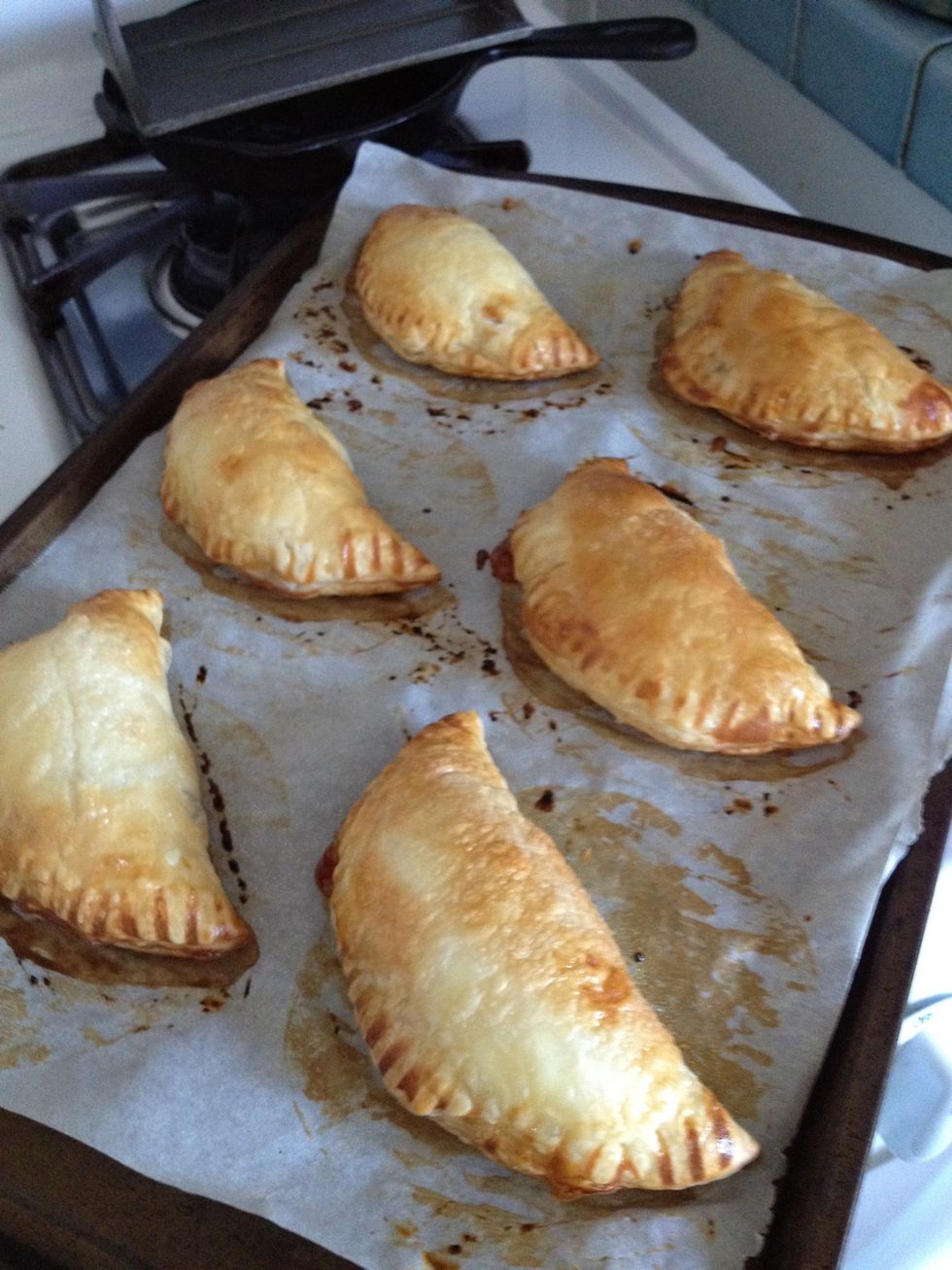 Our pastries are done and out of the oven they come! Yum!
Inside view - the guava paste and cream cheese have melted and blended together.
Transfer to a platter and serve warm! This recipe made 12 pastelitos - so delicious and easy. Be sure to let me know what you think and follow me for other great recipes and crafts! Enjoy!
Puff Pastry
Pasta de Guayaba (Guava Paste)
Cream cheese
1.0 Egg
Sugar
Parchment Paper
Cookie Sheets
Felicia Gustin
I love to create! All kinds of things. Food, crafts, jewelry, art, photos, theater, events, history, social justice. My proudest creation is my daughter!