Pastelillos are small turnovers (similar to empanadas) made with a thin dough, similar to a pasta dough that is crimped at the edges and fried. The origins of pasteles can be traced back several centuries to Spanish colonial times and are a meaningful part of Puerto Rican cuisine . Let's make some!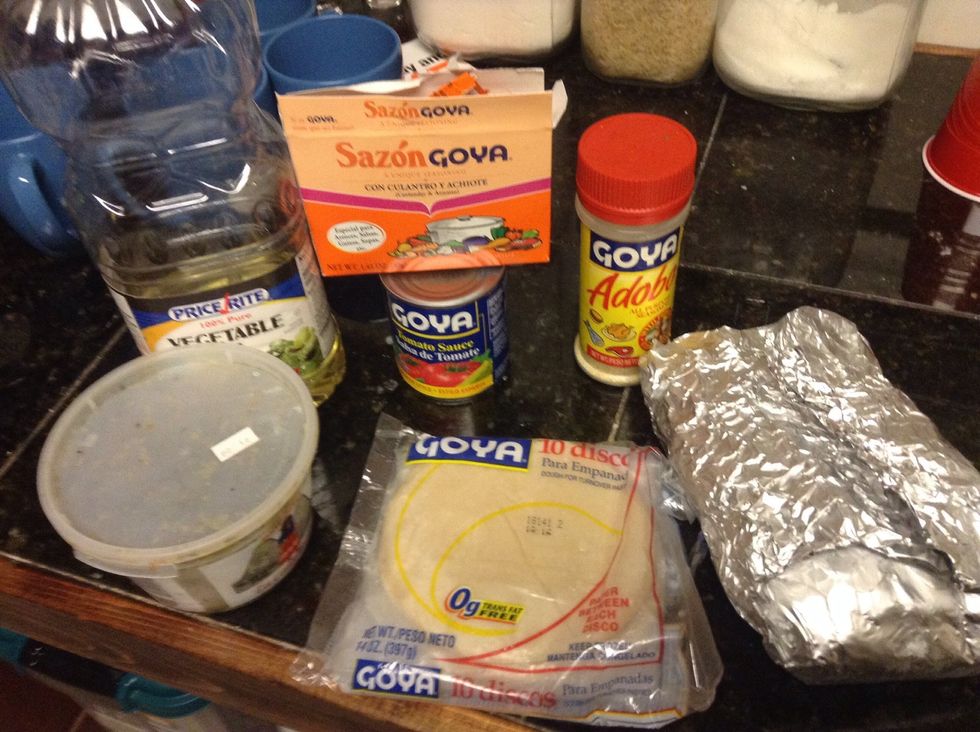 Gather your supplies. Make sure your dough is thawed.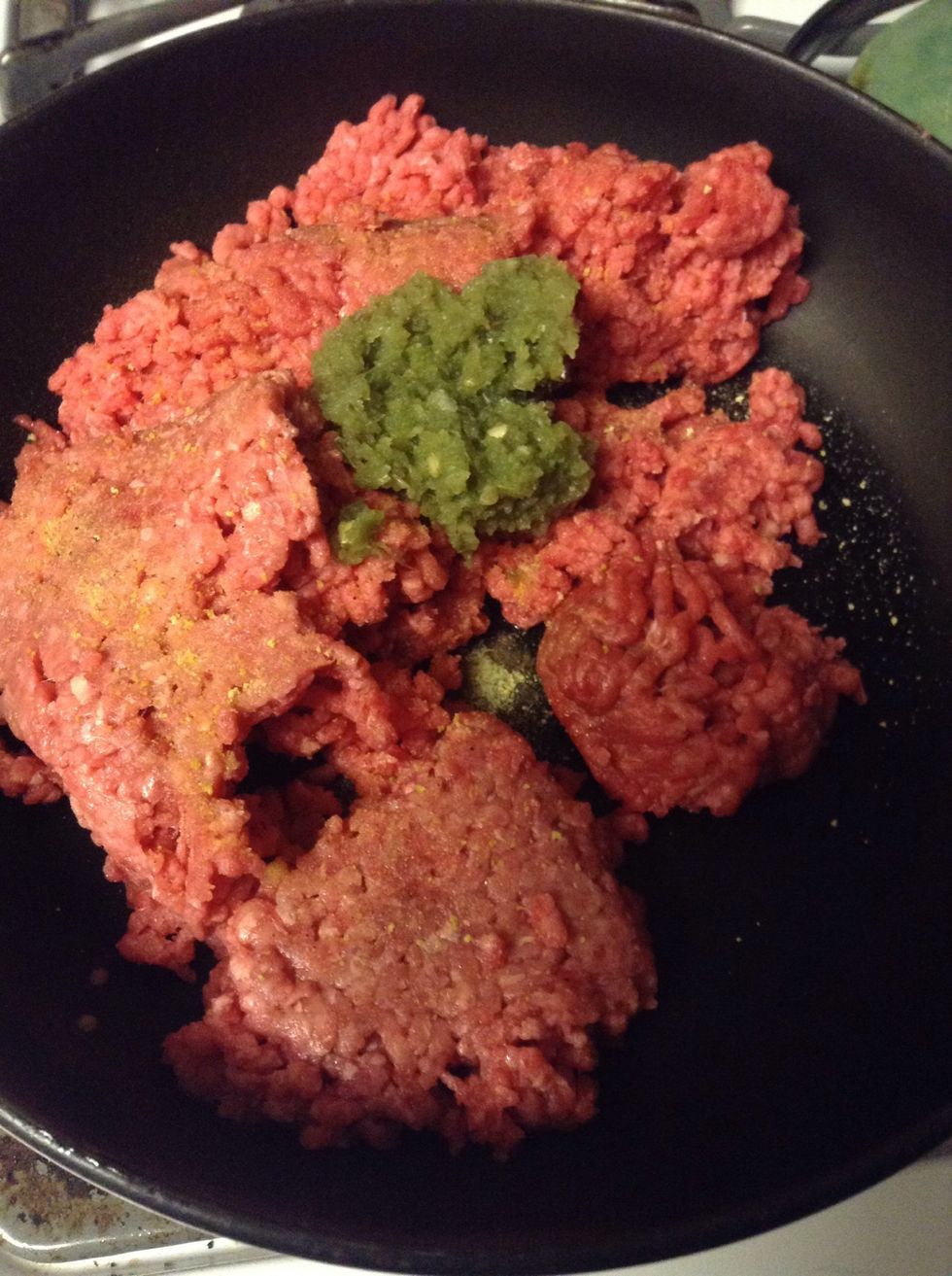 Place the ground beef in a md sauté pan. Add sofrito and sprinkle a generous amount of the adobo over the beef.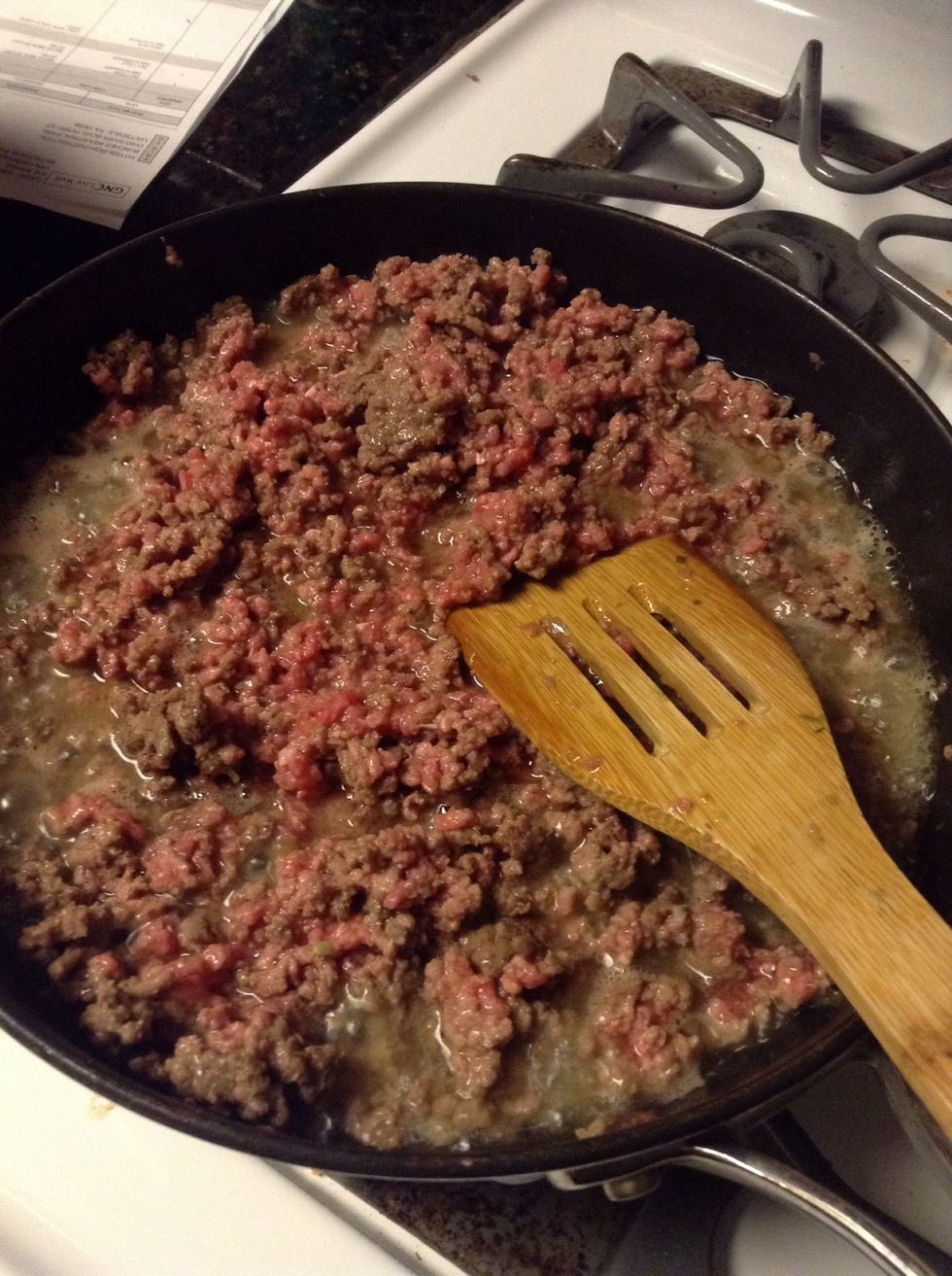 Cook over md heat stirring frequently until cooked through with no pink showing.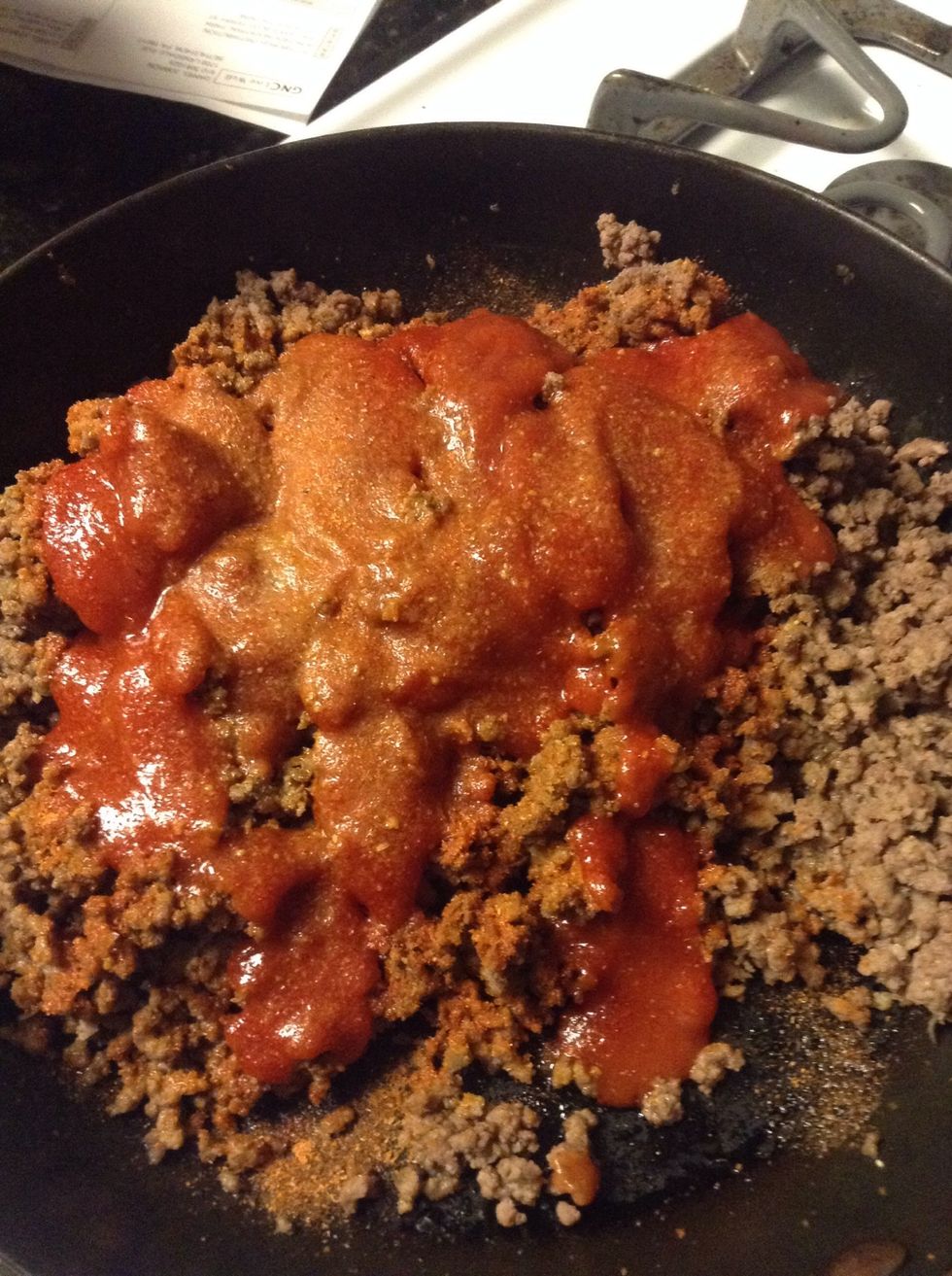 Drain the meat thoroughly and return to the pan. Add 1 1/2 envelopes of Sazón and the can of tomato sauce. Sprinkle a small amount of adobo to the mix.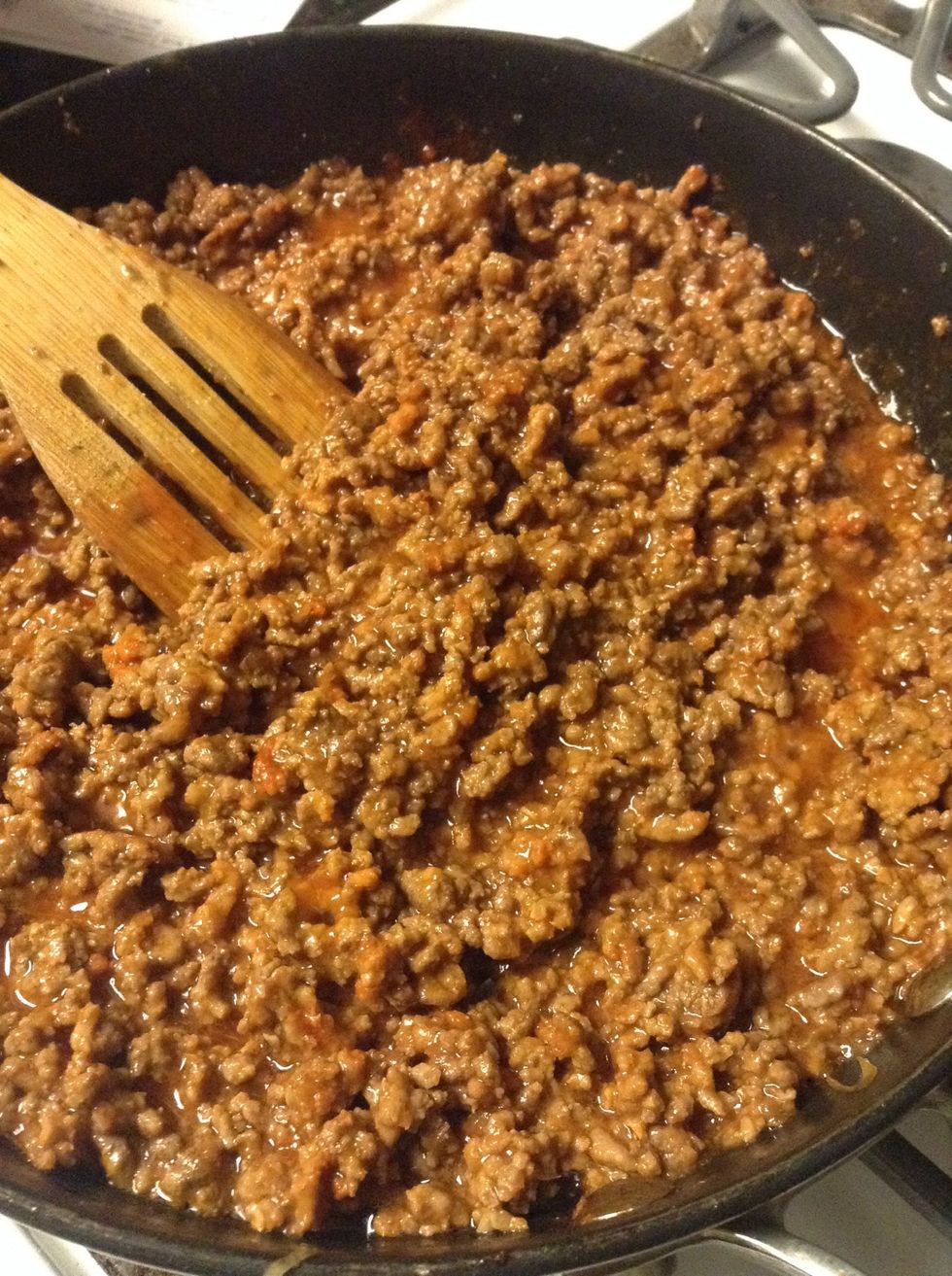 Stir all ingredients over medium heat, tasting as you go to see if it is seasoned to your liking. If needed add the last of the Sazón and additional adobo, continue stirring. Let it simmer for a few minutes.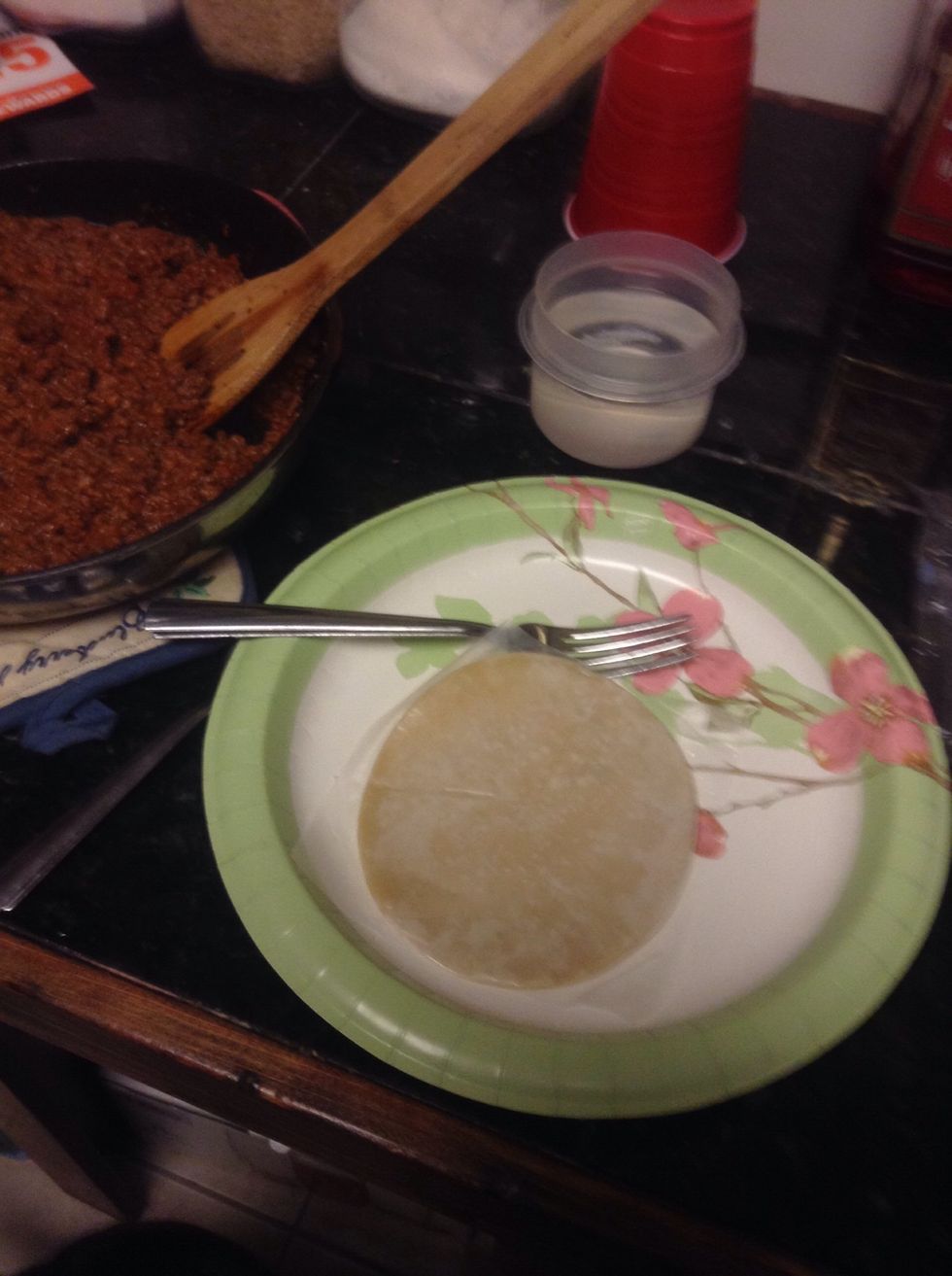 Pull your pan off the stove. Get a plate, a fork, a small bowl for water(fill half way). Check to make sure your dough disks are thawed. Take first disk do not take the paper off.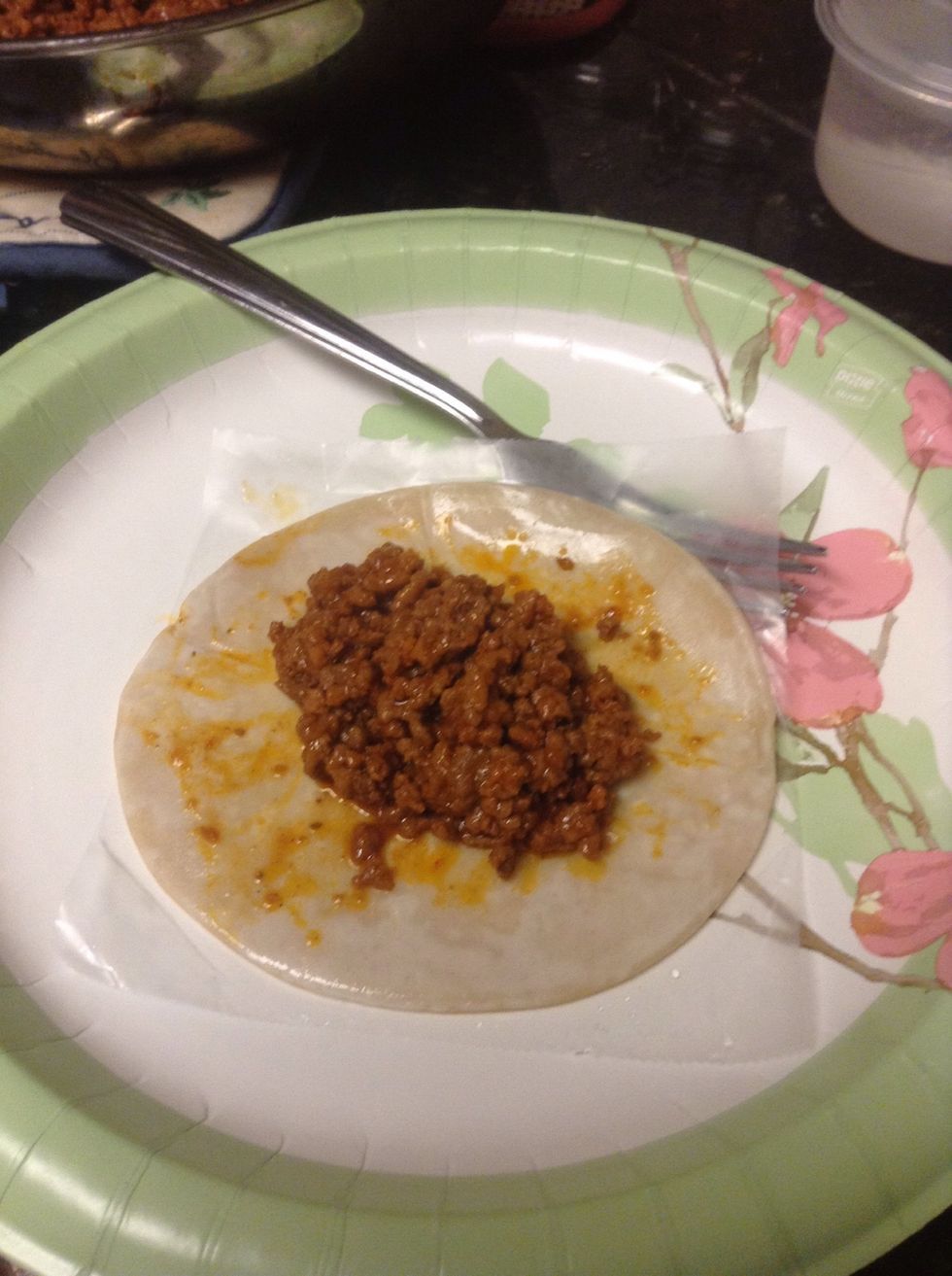 Wash hands and dip a finger in your water. Run your finger around the outer edge of your dough disk to moisten. Scoop two teaspoonful of meat into the center.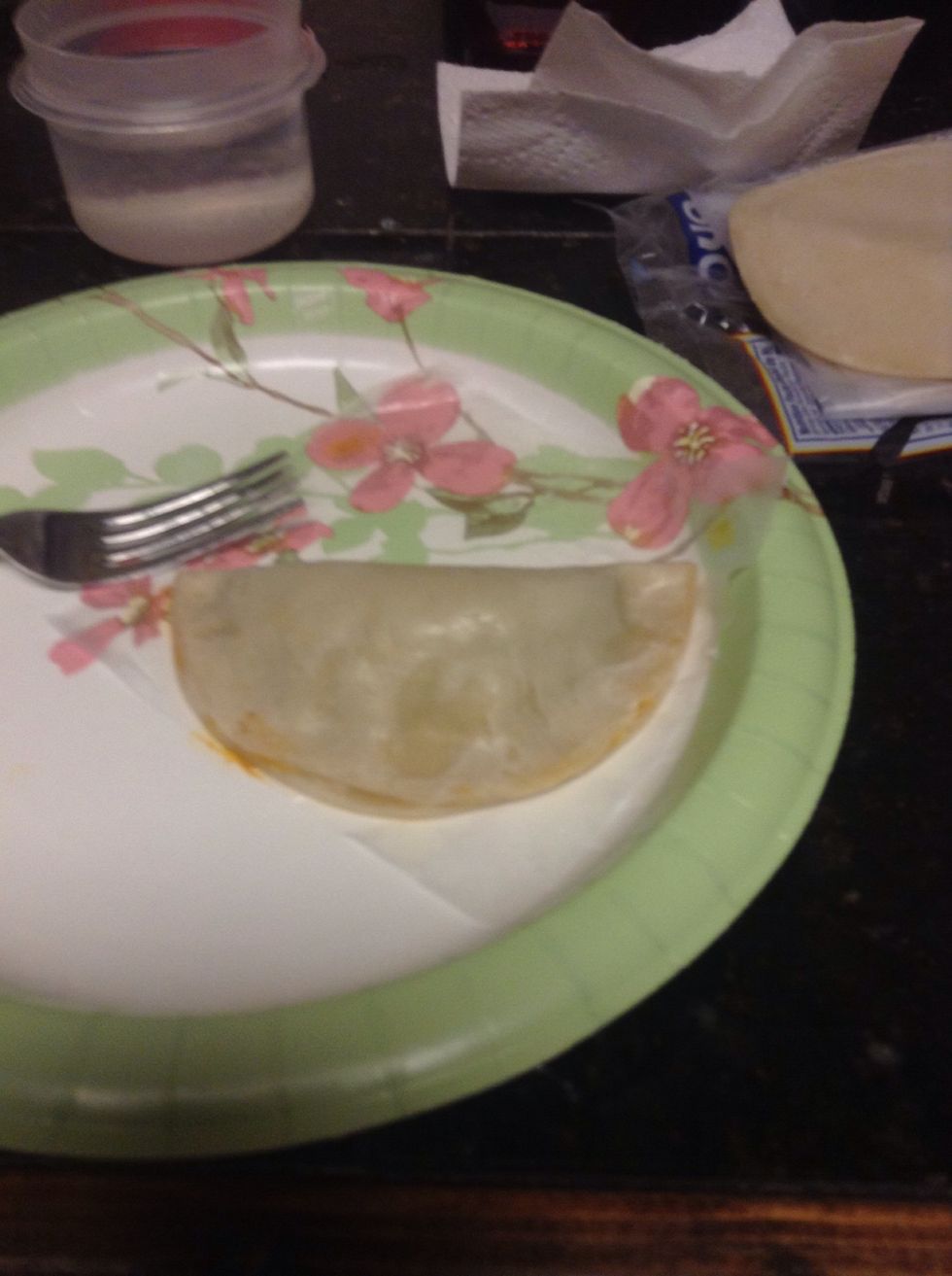 Fold over the disk and press edges together. Be careful not to squeeze the meat filling out.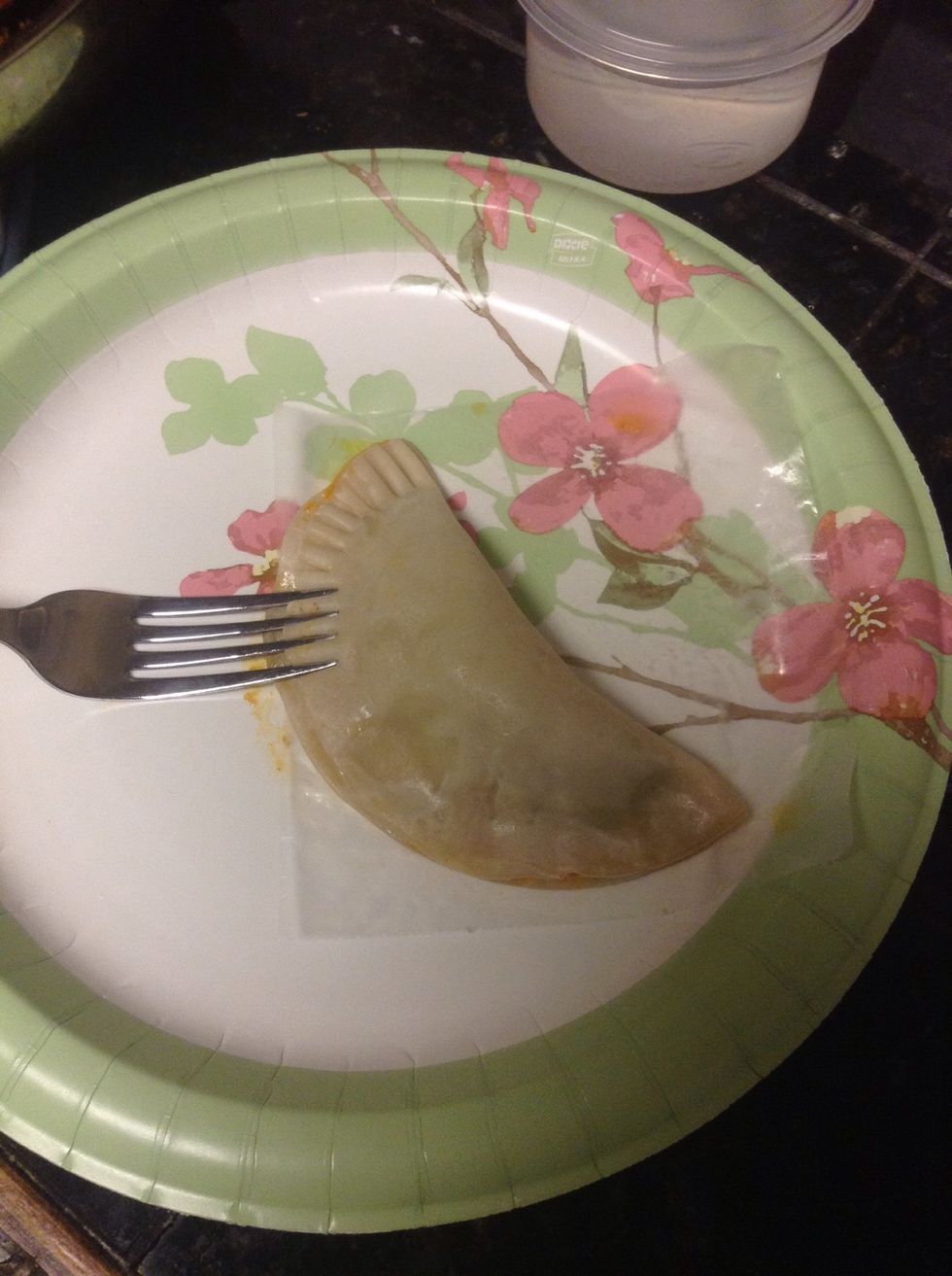 Take your fork and press it along the edge crimping the dough closed. Repeat the process until you use all the meat or run out of dough. Any leftover meat or dough can be frozen for later use.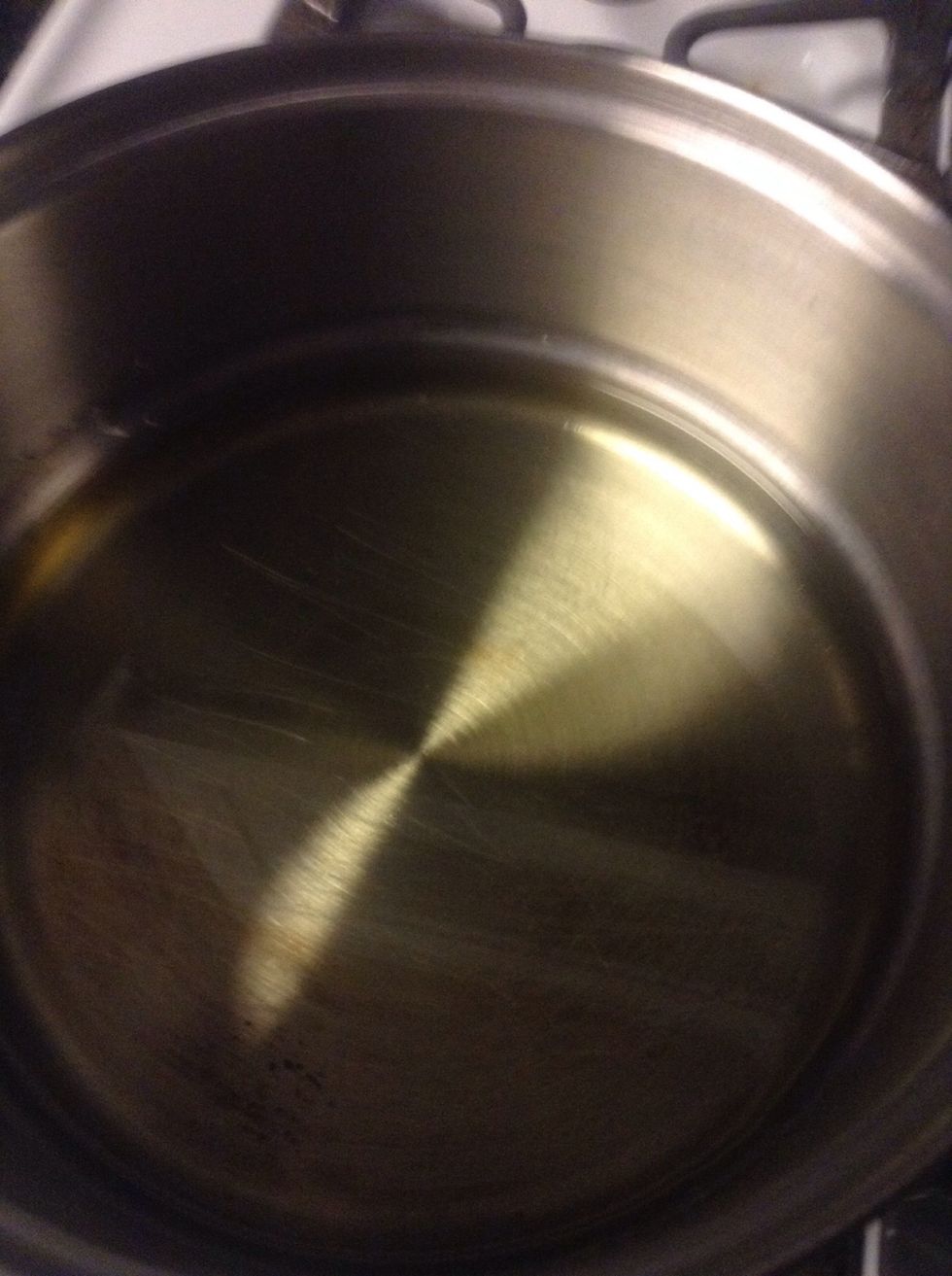 Heat oil in a fry pan. Once hot lower temp to md heat.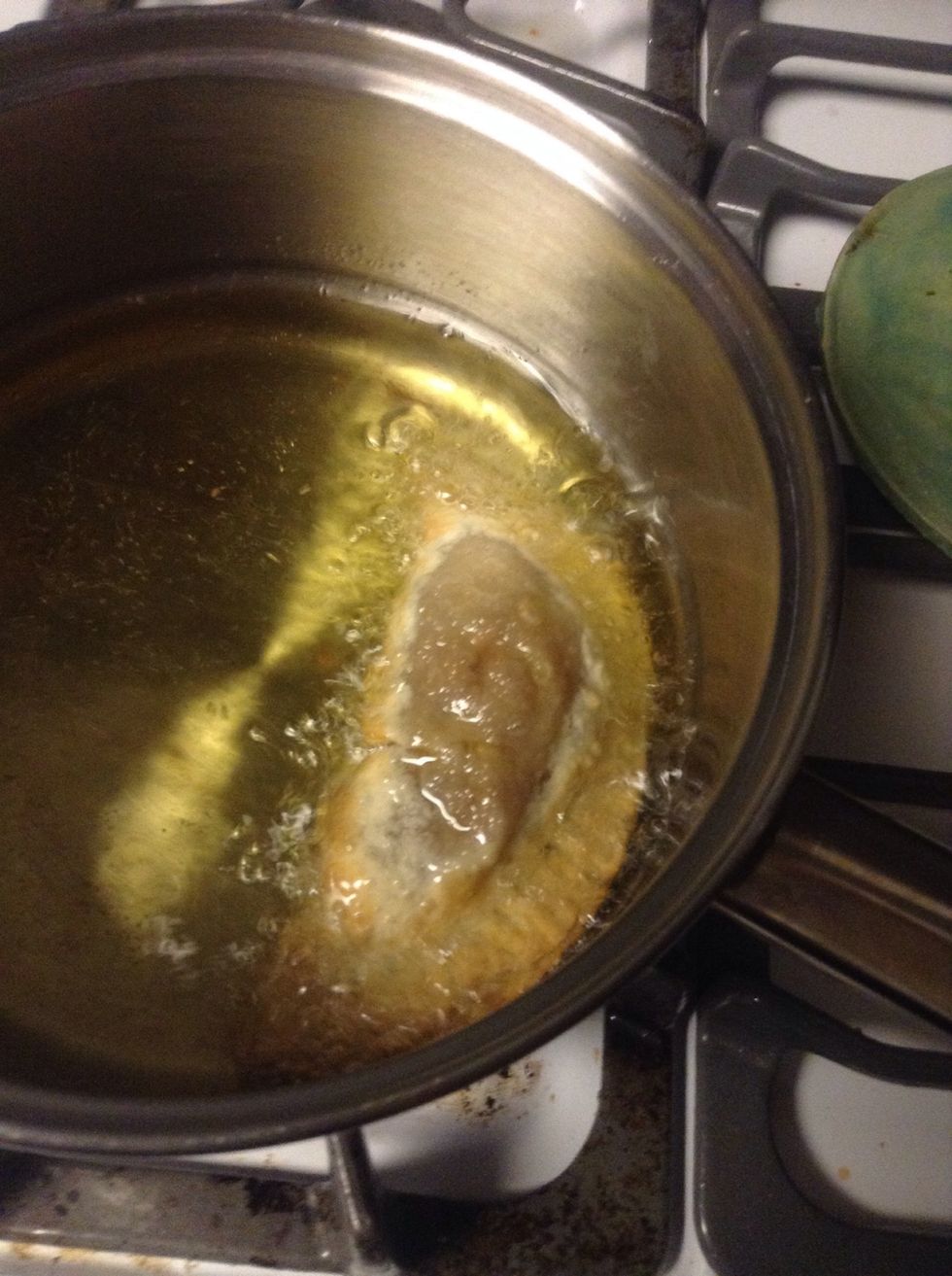 Place pastelillos in oil, frying on each side for a couple of minutes until golden brown. If they brown too quickly lower the heat a little to avoid burning the pastelillos.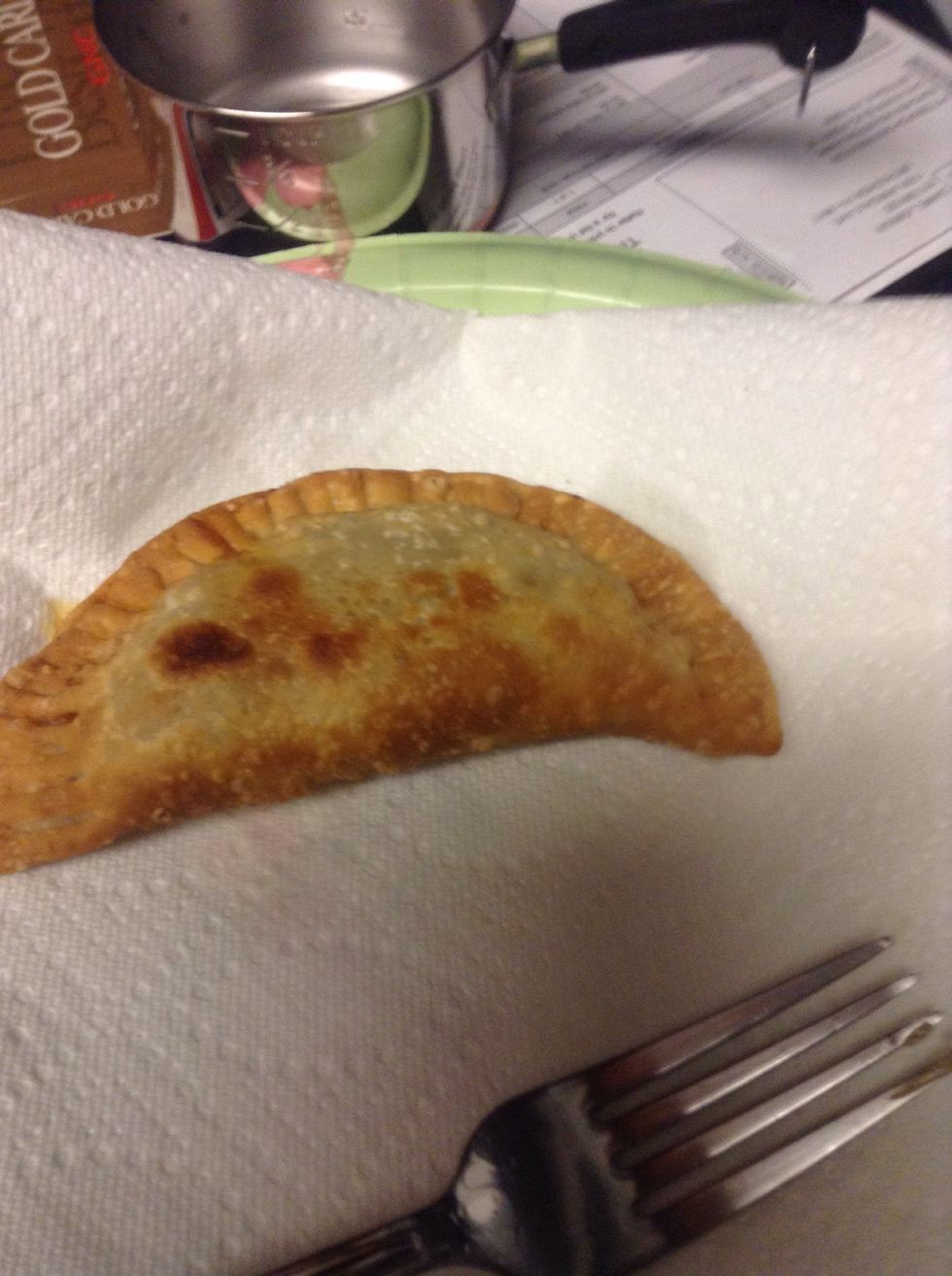 Once cooked place on paper towels to drain excess oil. Let cool and serve up alone as a snack or with rice to make it a meal.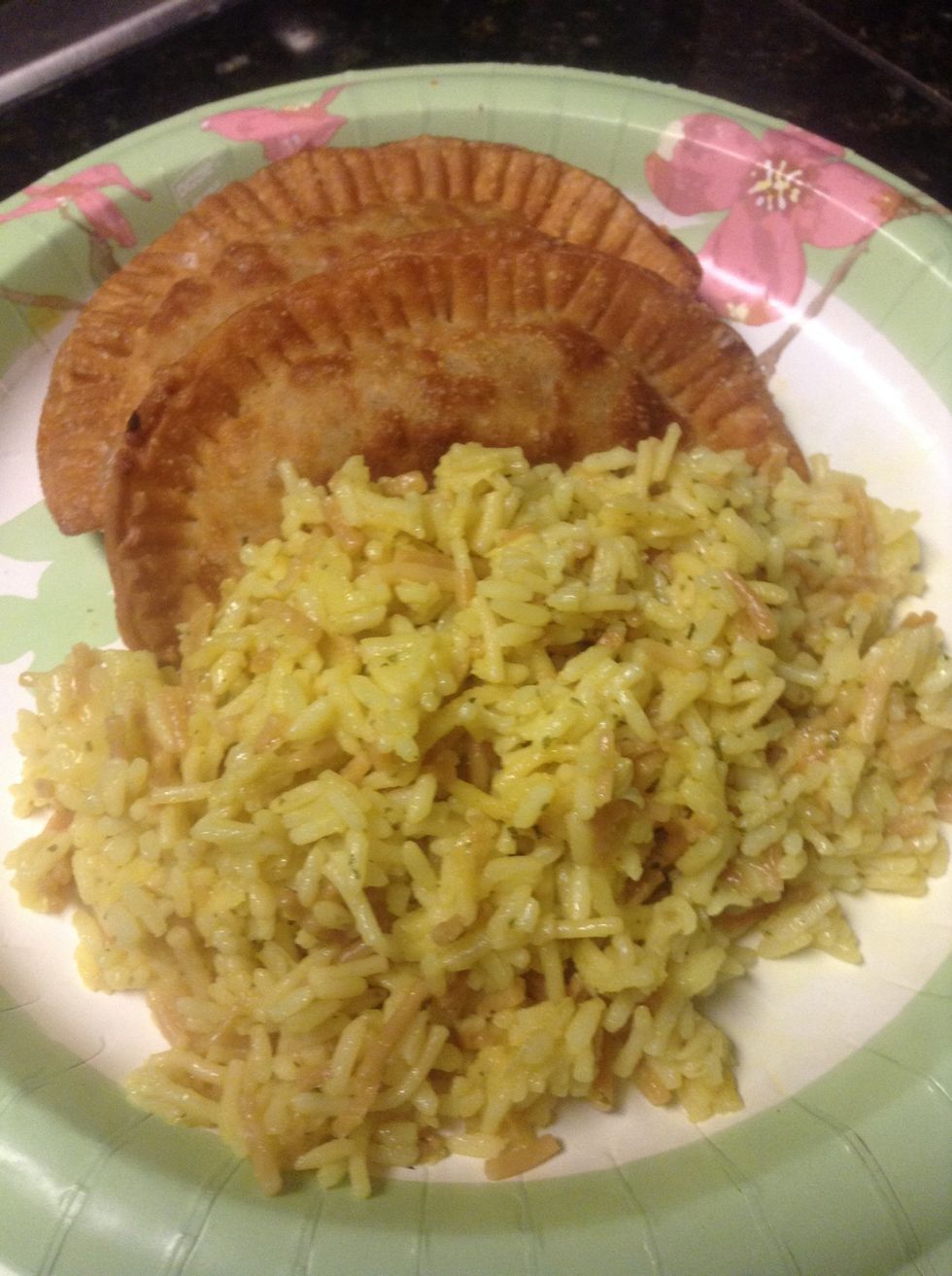 Enjoy and if you are looking for more inspiration join our newsletter or try a free trial of our online baking and cooking classes on B+C Classes.
2.0c Oil (your choice) for frying
1/2Tbsp Sofrito
8.0oz Can of tomato sauce (Goya if possible)
1/2lb 90/10 lean ground beef
2.0 Envelopes of Sazón Goya
Adobo Goya with pepper
2.0 Packages of Goya sm frozen dough disks