This is a great, easy summer dinner that you can put together in about the time it takes to cook pasta. It's so refreshing and delicious!
9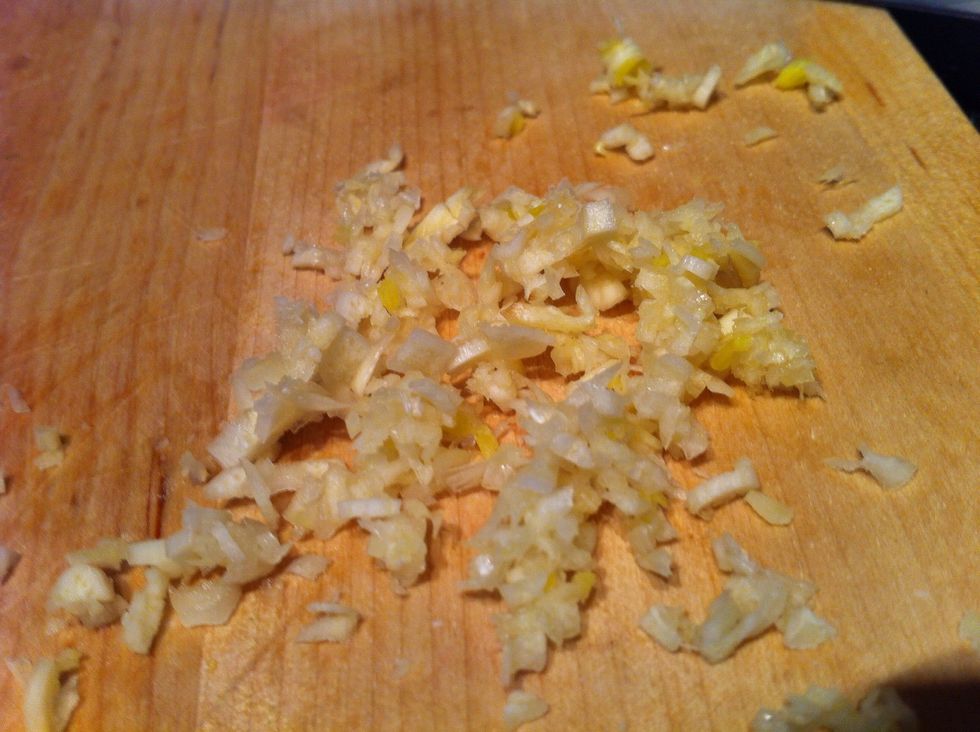 Mince garlic. Make these pieces as small as possible. Put aside.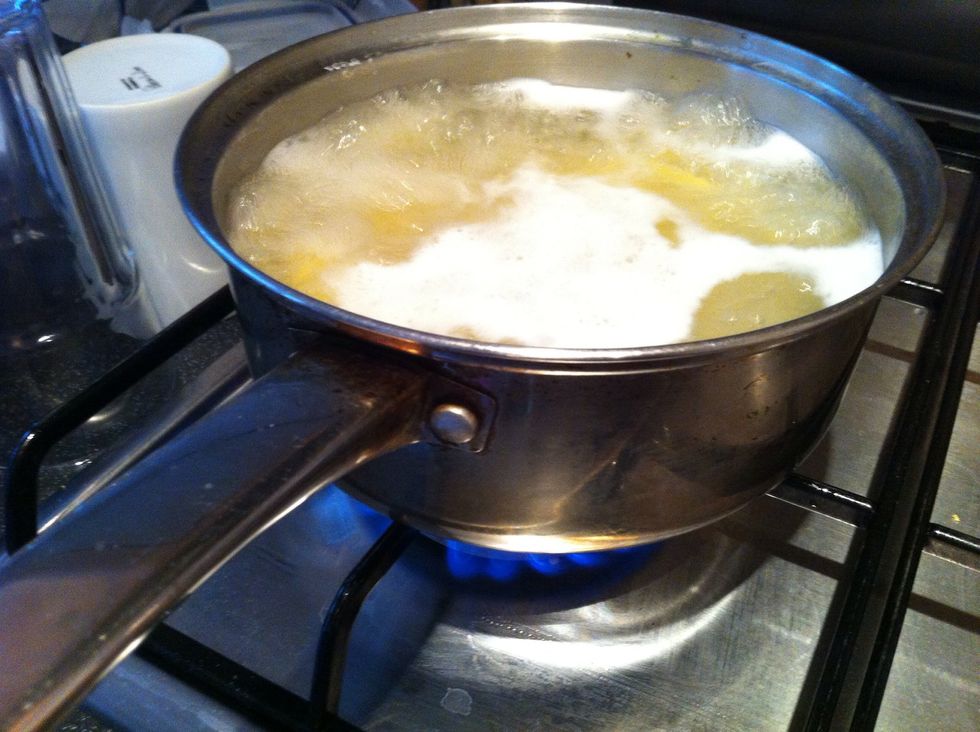 Salt water and cook fettuccine.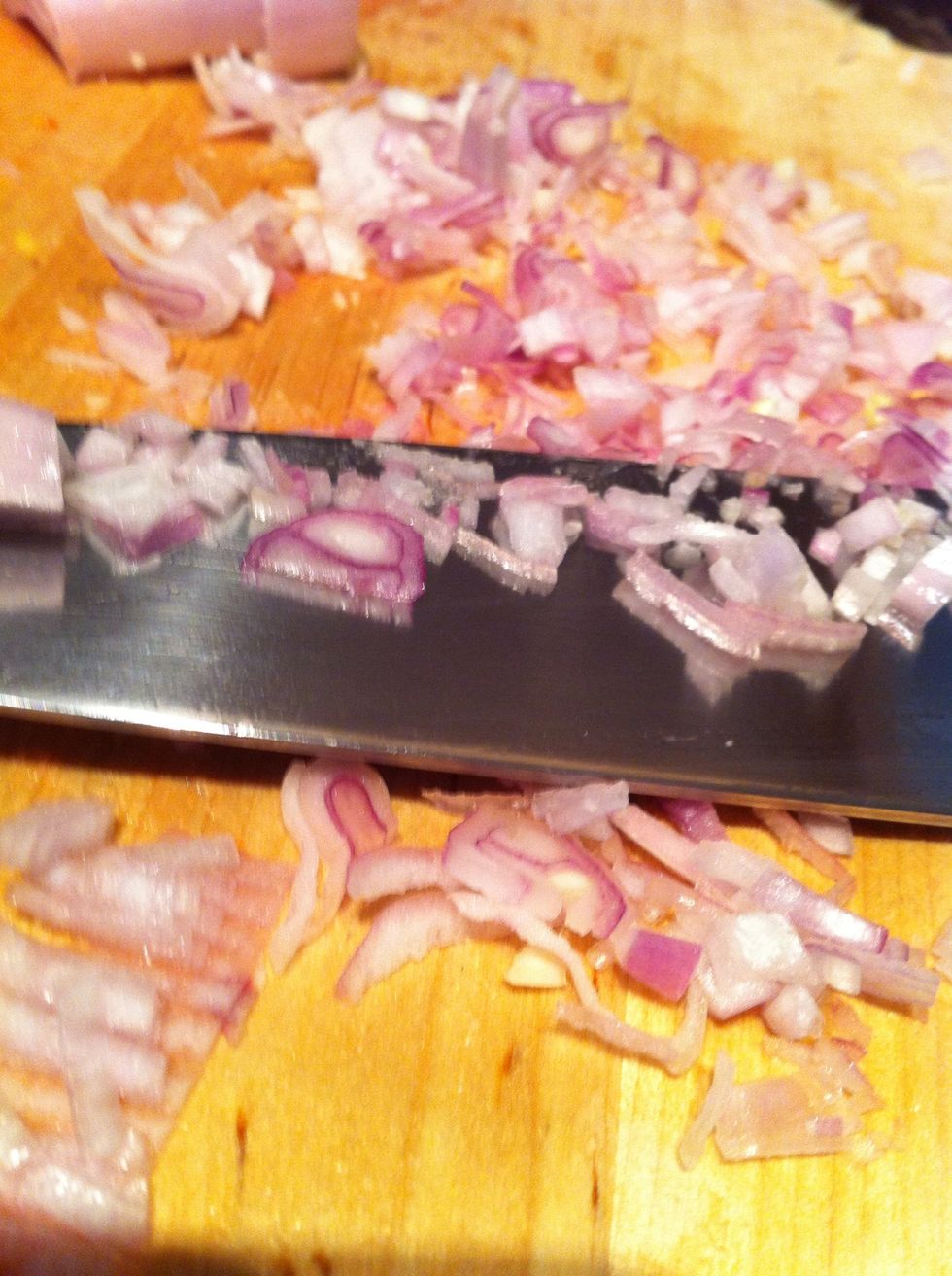 Slice shallot long-ways, then thinly slice. Put aside.
Cut tomatoes into quarters, remove seeds and any white ribs. Then, chop tomatoes into 1/2 inch pieces.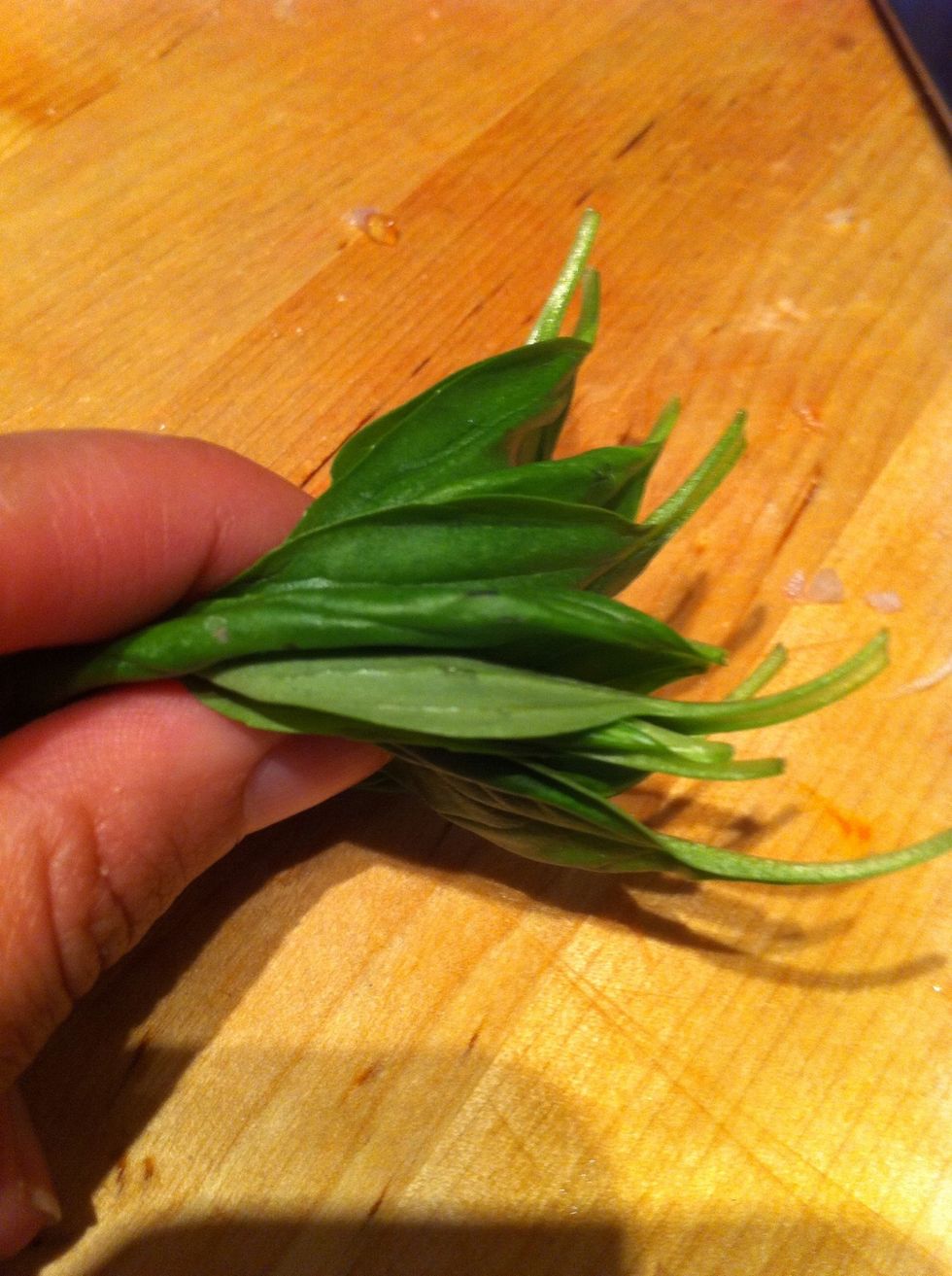 Line up basil leaves, thinly slice from stem to tip.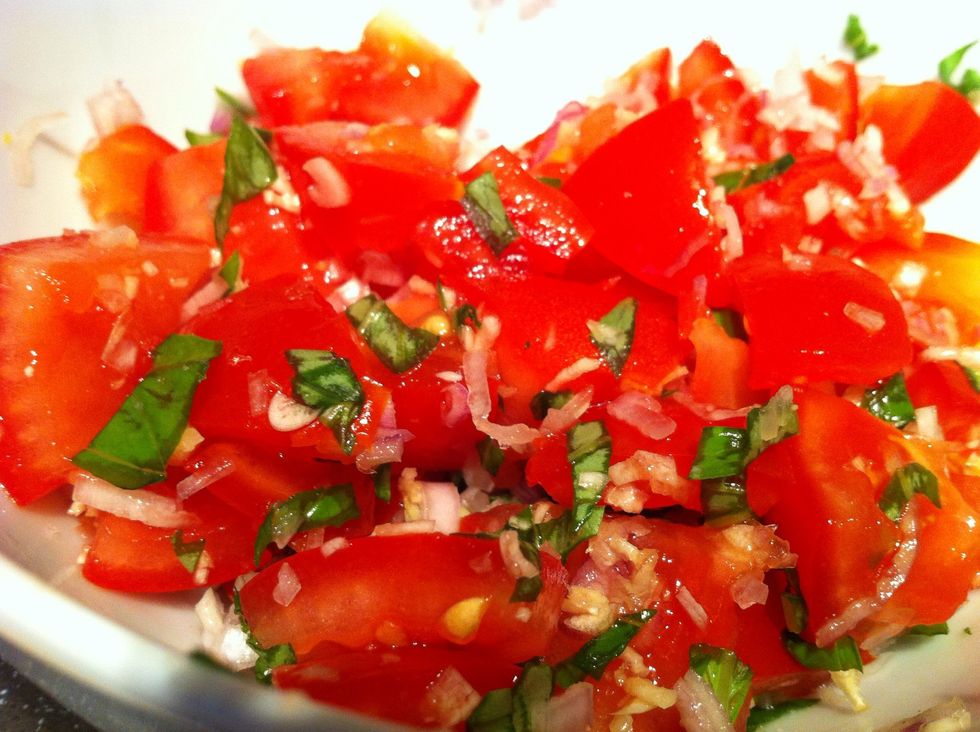 Combine ingredients in bowl, add olive oil, gently mix.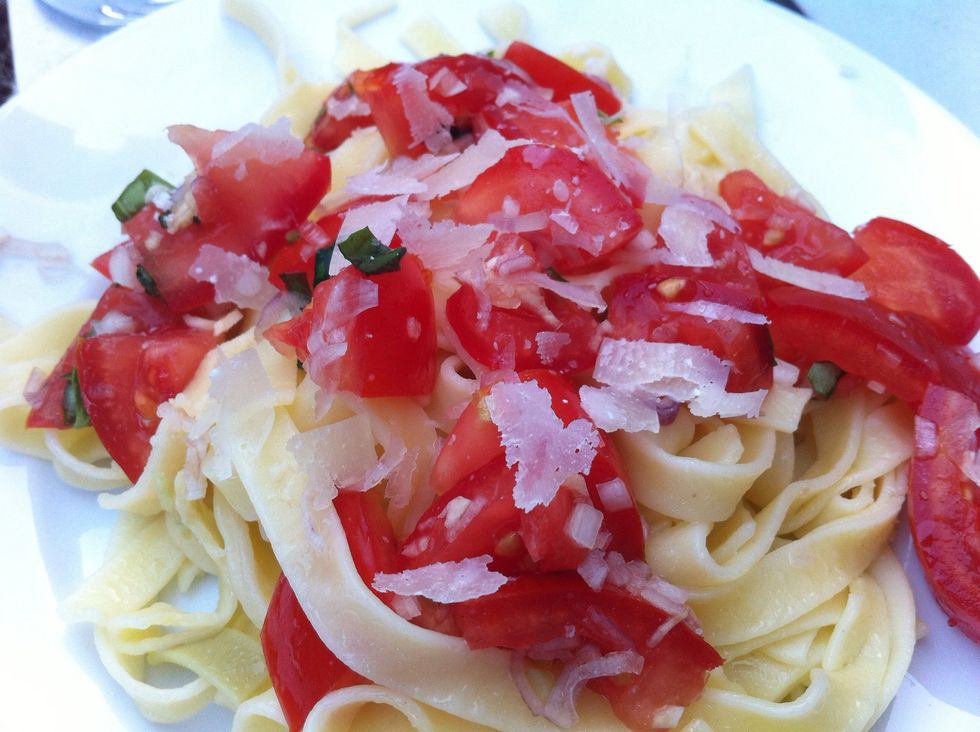 Drain and plate pasta, spoon veggies on top. Add Parmesan (optional)... and serve!
16.0oz Fettuccine
3.0 Tomatoes, Vine-Ripened
1/2 Shallot
1.0 Garlic Clove
10.0 Basil Leaves
1.0tsp Olive oil
Parmesan (optional)