This is a healthy dish that I like to make. Feel free to adjust ingredients to your own liking. I like to use a mix of regular pasta and wheat or multigrain. You can use whatever you like.
13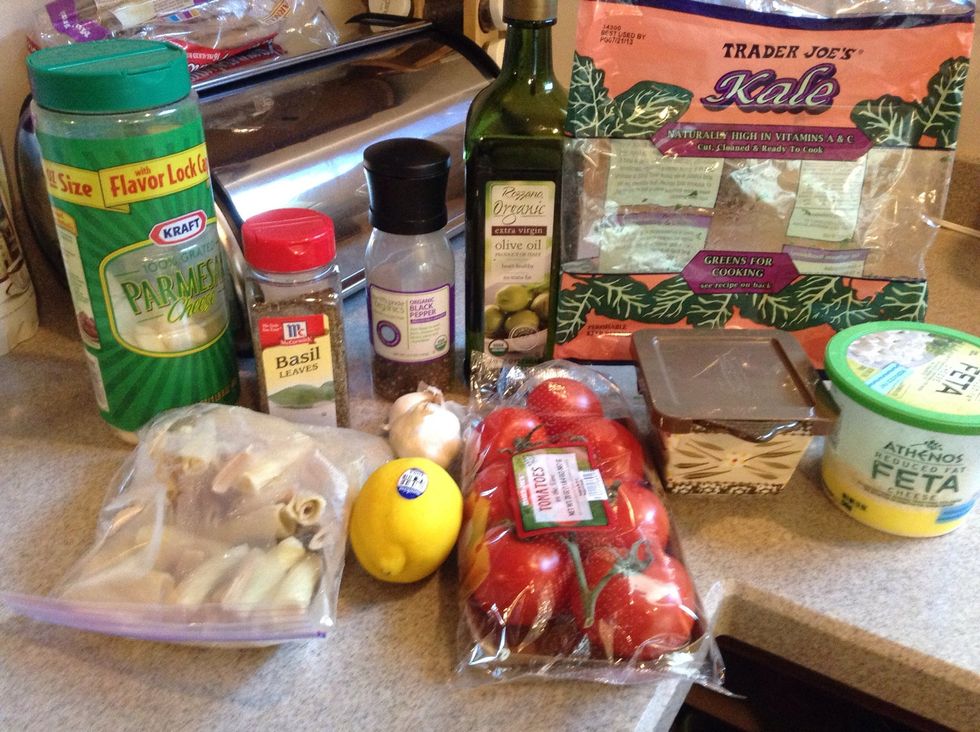 Gather your ingredients (chicken broth and salt not pictured here).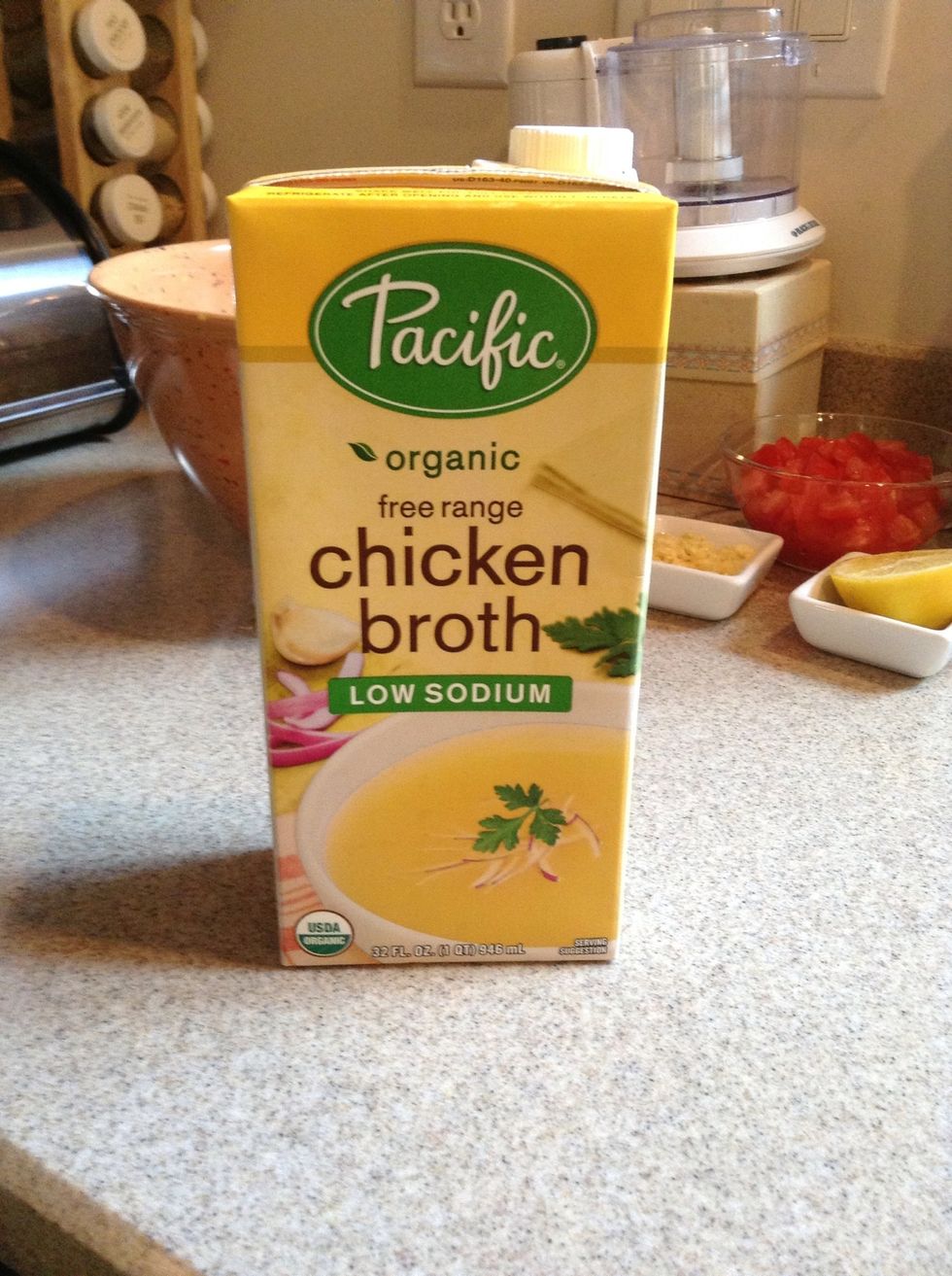 Chicken broth I forgot to photograph with ingredients.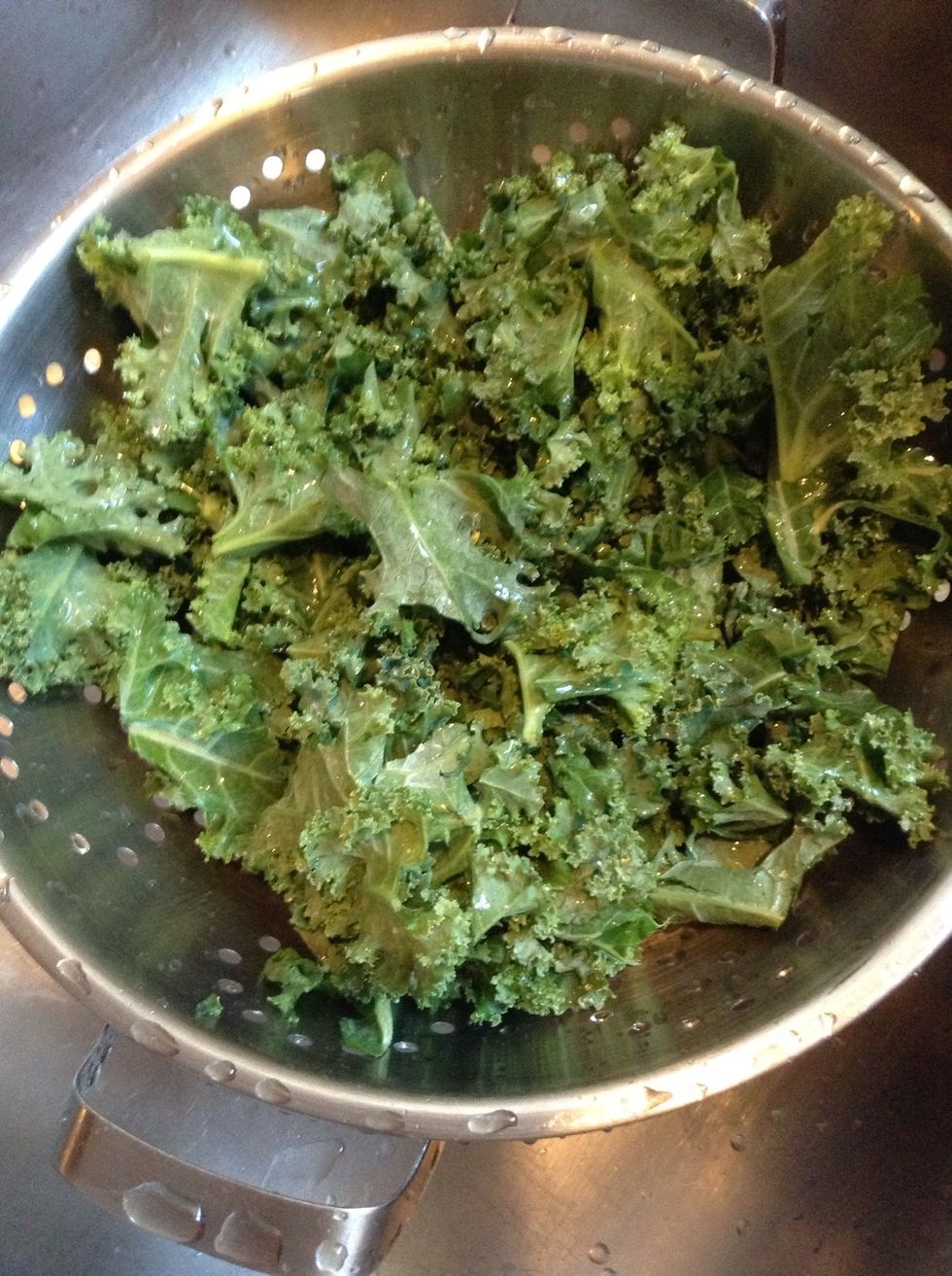 Rinse and chop up kale (I buy pre-washed kale in the bag, but I rinse anyway).
Kale that has been rinsed and chopped.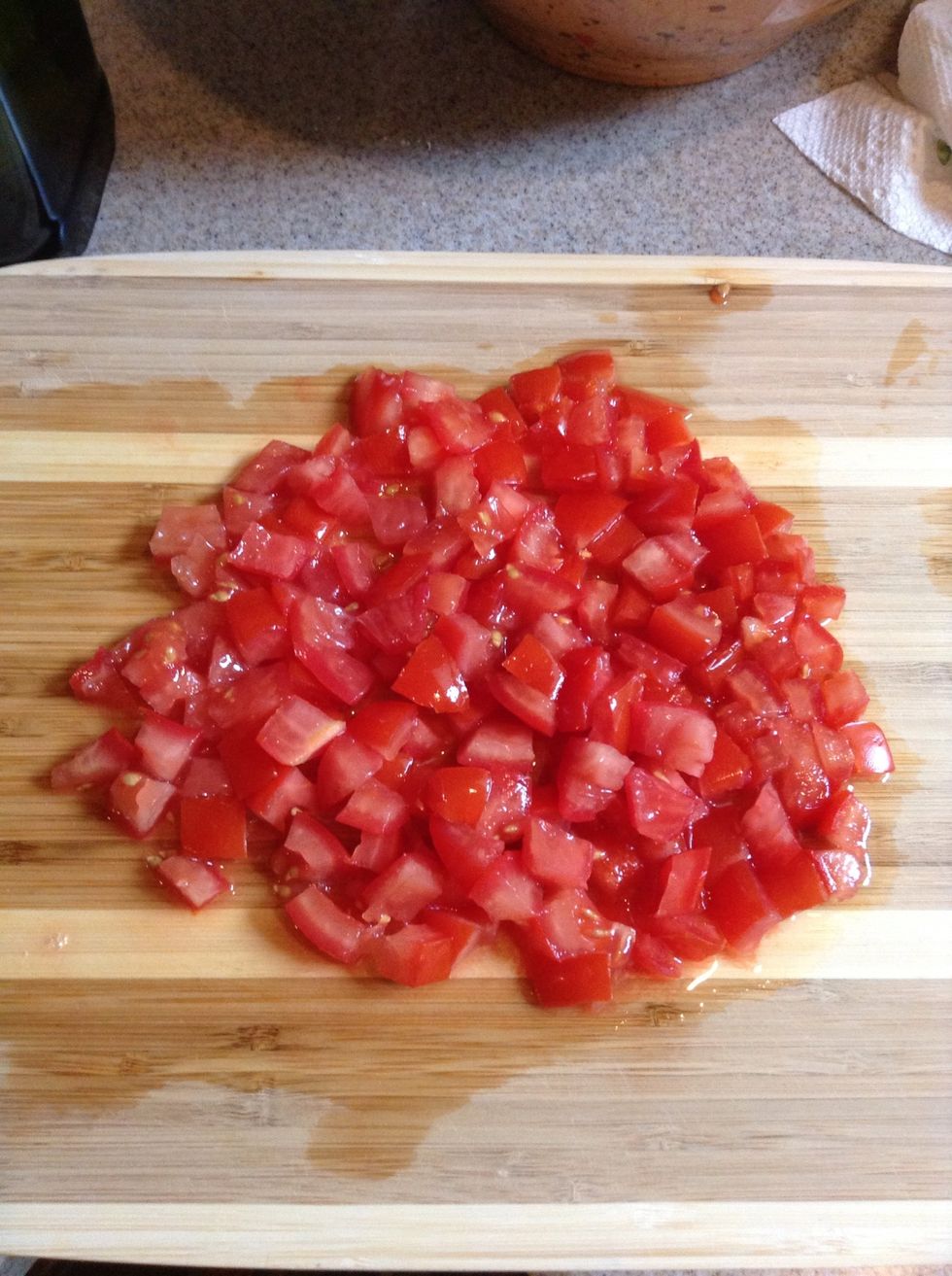 Cut tomatoes into small cubes.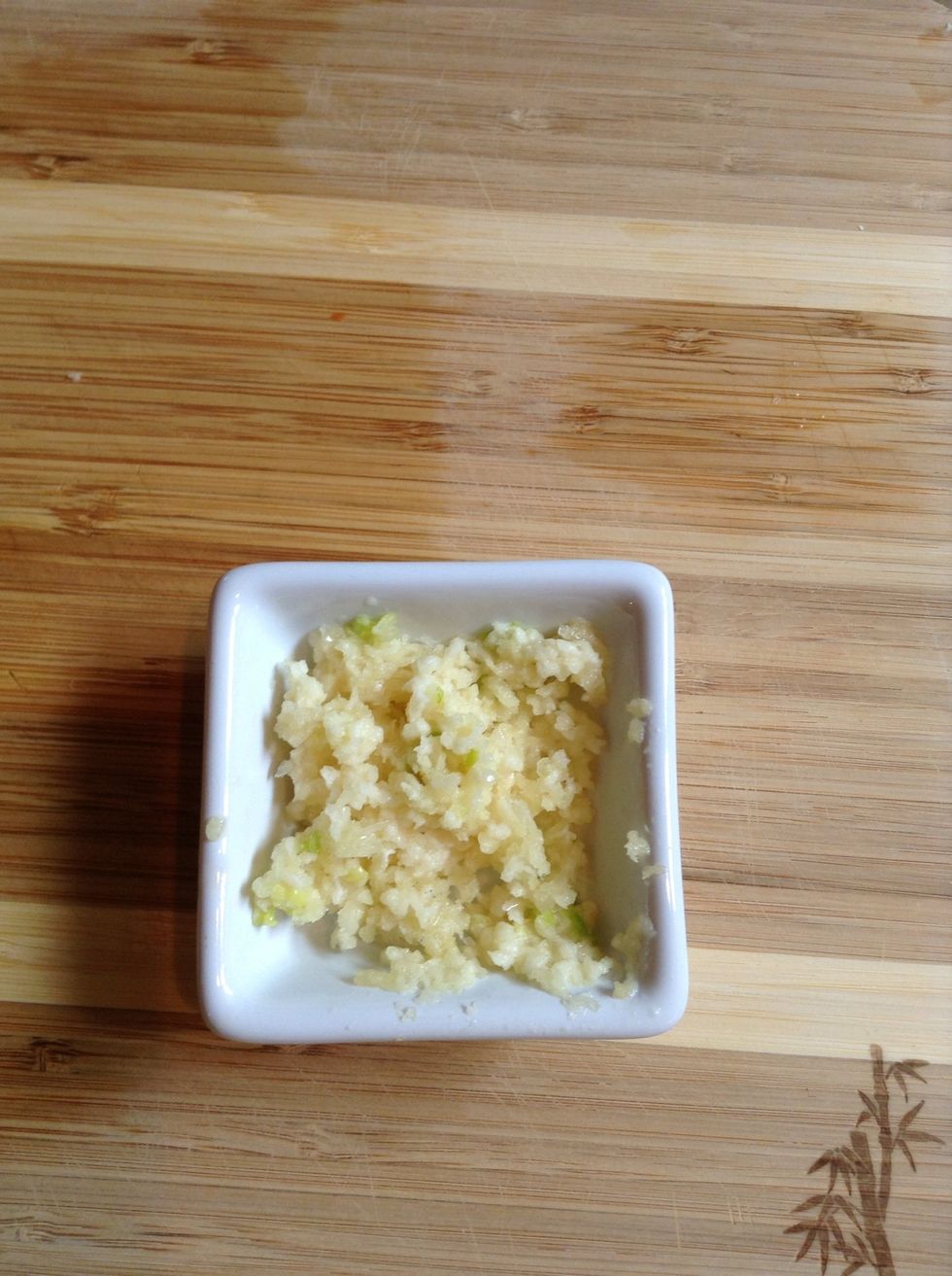 Run 3 garlic cloves through garlic press and set aside.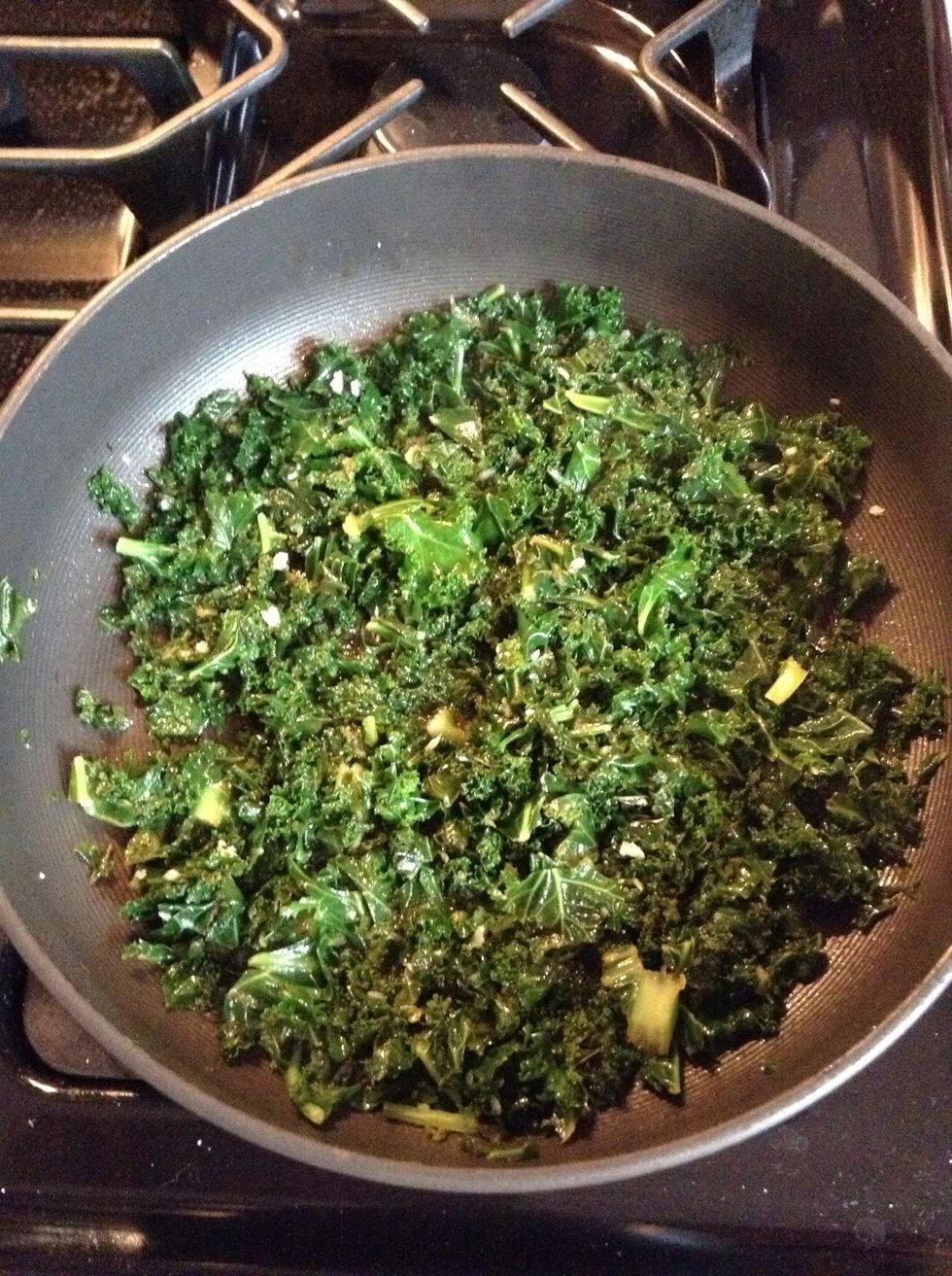 Heat 2 tbspn's olive oil and add kale. Cook until wilted and deep green color. Add about 1 tspn crushed garlic, 1/2 tspn salt, black pepper (to taste), splash of lemon juice and chicken broth. Simmer.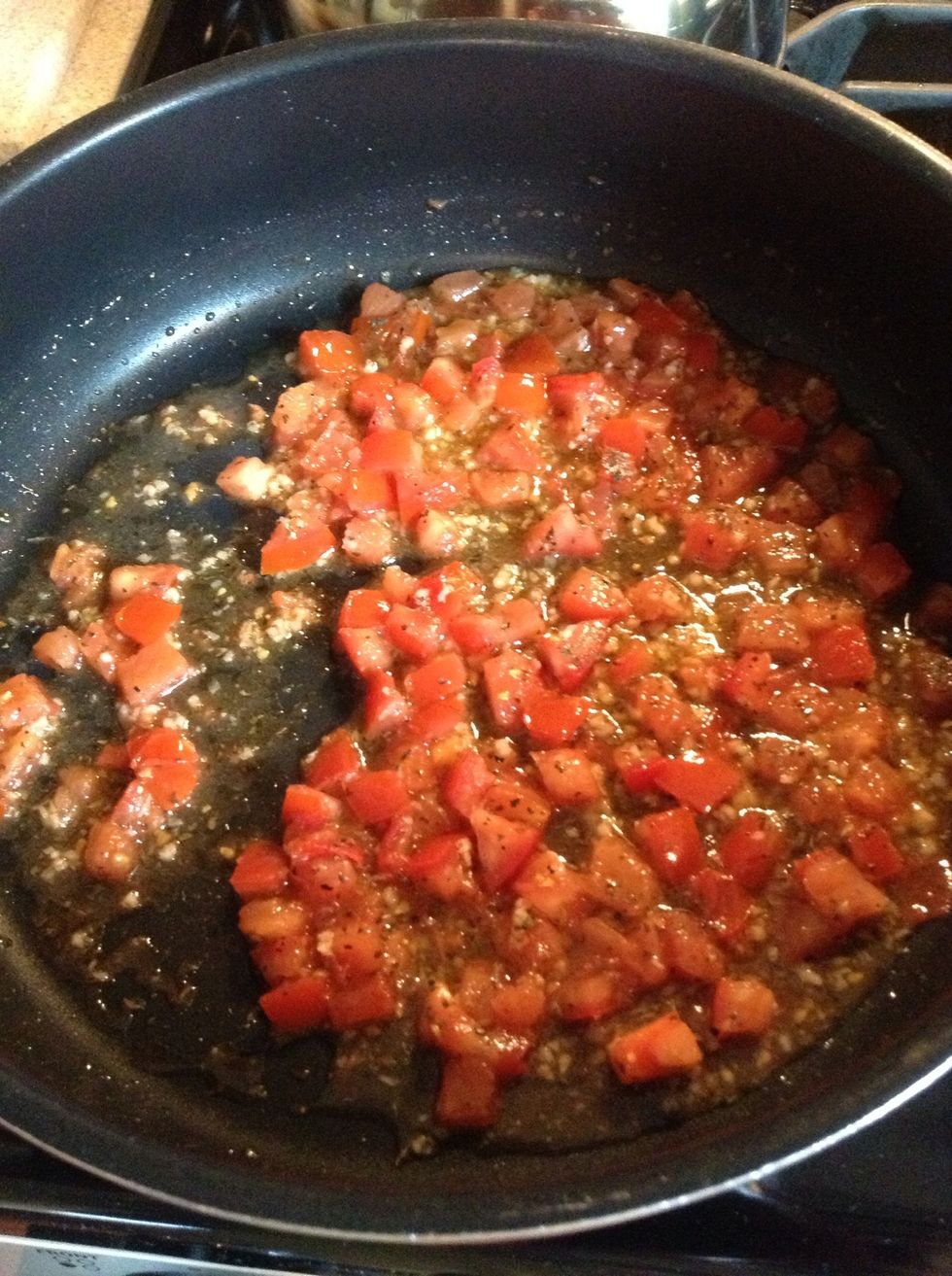 Meanwhile, heat 3 tbspn's olive oil. Add remaining garlic. Cook until fragrant (about one minute or so). Do Not Burn Garlic!!! Add tomatoes, basil, salt, pepper, and a splash of lemon juice.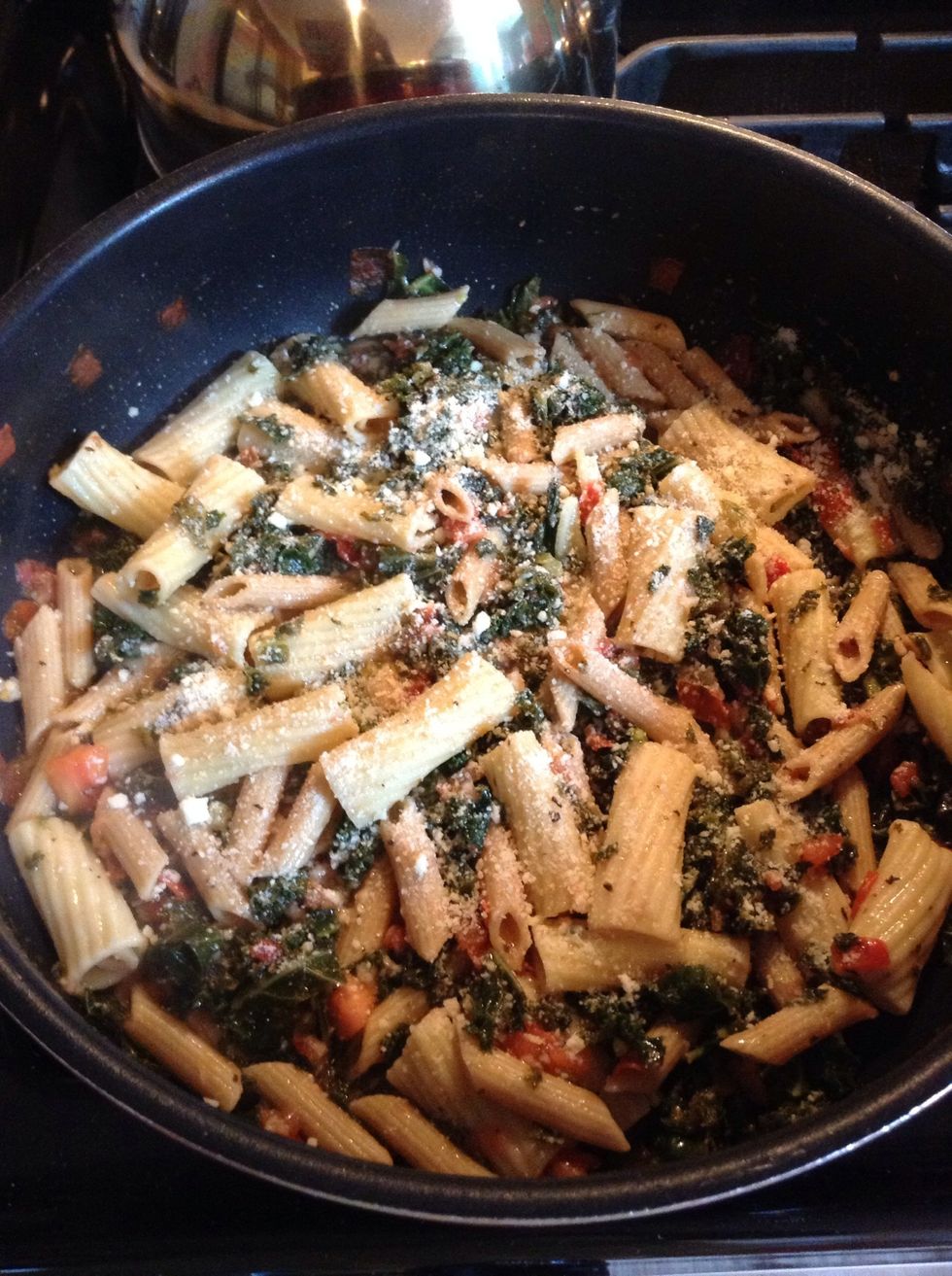 Add already cooked pasta, kale mixture, feta and stir together. Heat until hot. Adjust seasoning to taste. Sprinkle with Parmesan cheese.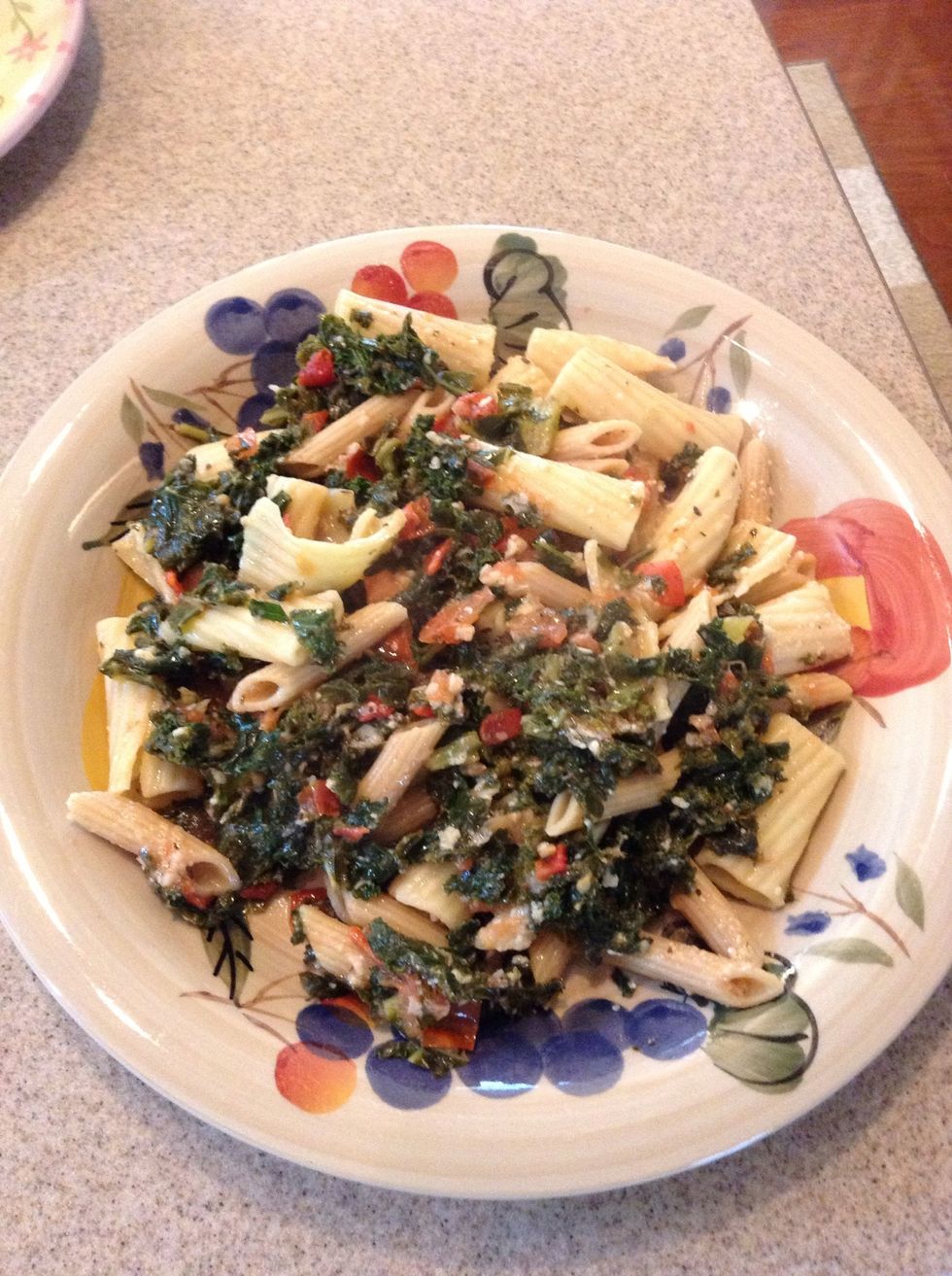 Pasta with Kale, Tomatoes and Garlic. (Remember, you could have added cooked chicken if you like.). Enjoy!!
1/2 of 16 oz. bagged Kale (chopped)
3 Tomatoes (smaller sized)
2 to 3 tablespoons Feta Cheese
1/4 cup Parmesan Cheese (approximately)
3 cloves crushed Garlic (ran through garlic press)
5 tablespoons Olive Oil
A few splashes low sodium Chicken Broth
1/3 medium Lemon wedge
2 teaspoons Salt (approximately)
3/4 teaspoons Basil
Cracked Pepper (to taste)
Cooked pasta (like penne or rigatoni)
Cooked boneless chicken breast (optional)