How to make pasta with gorgonzola cheese sauce
Asparagus and peas make this creamy sauce so delicious! Plus it's fast and easy! A gourmet sauce ready in minutes!
40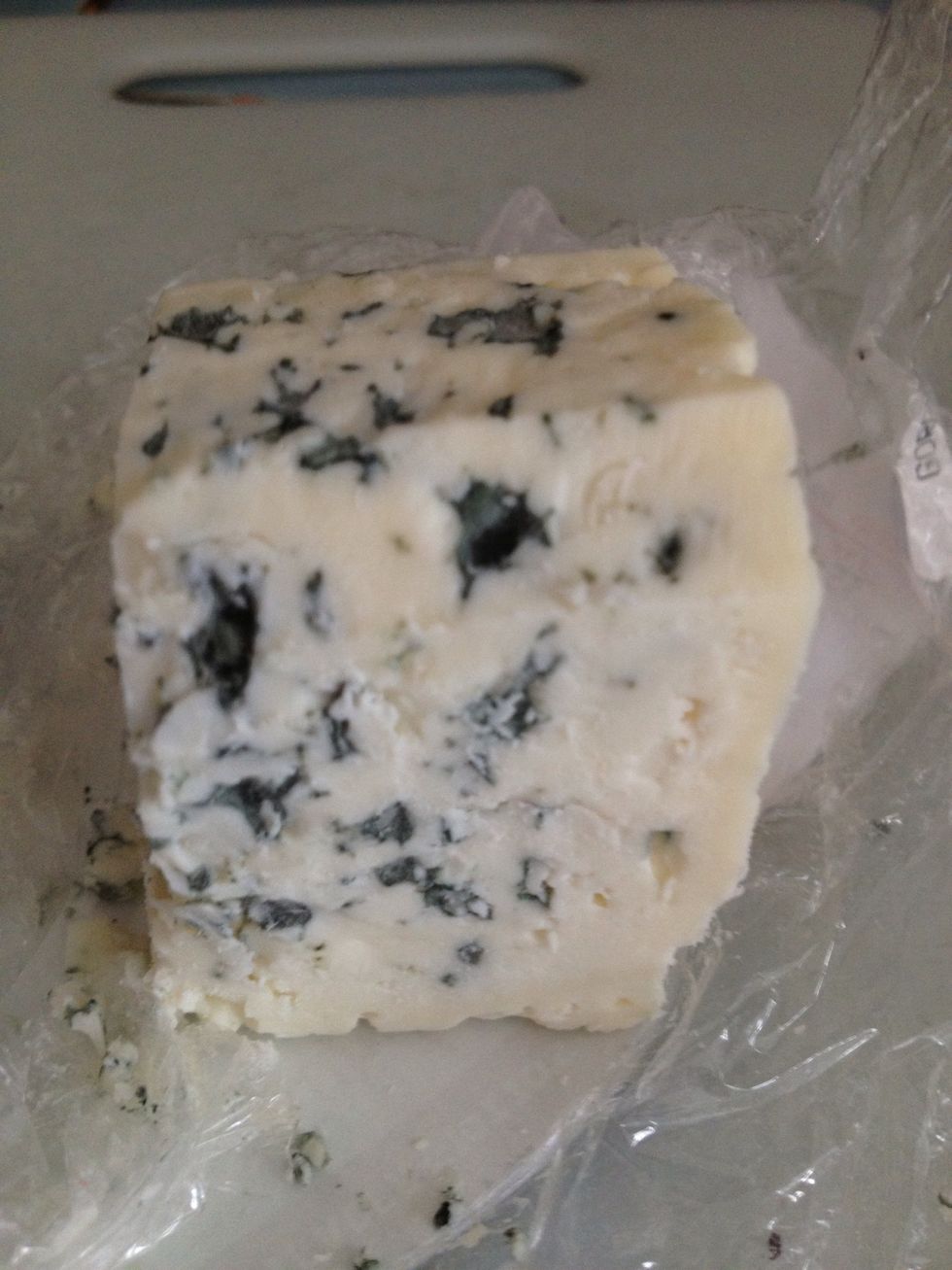 Gorgonzola cheese, baby! So tasty and a perfect base for our delicious pasta sauce! Crumble it up and set aside.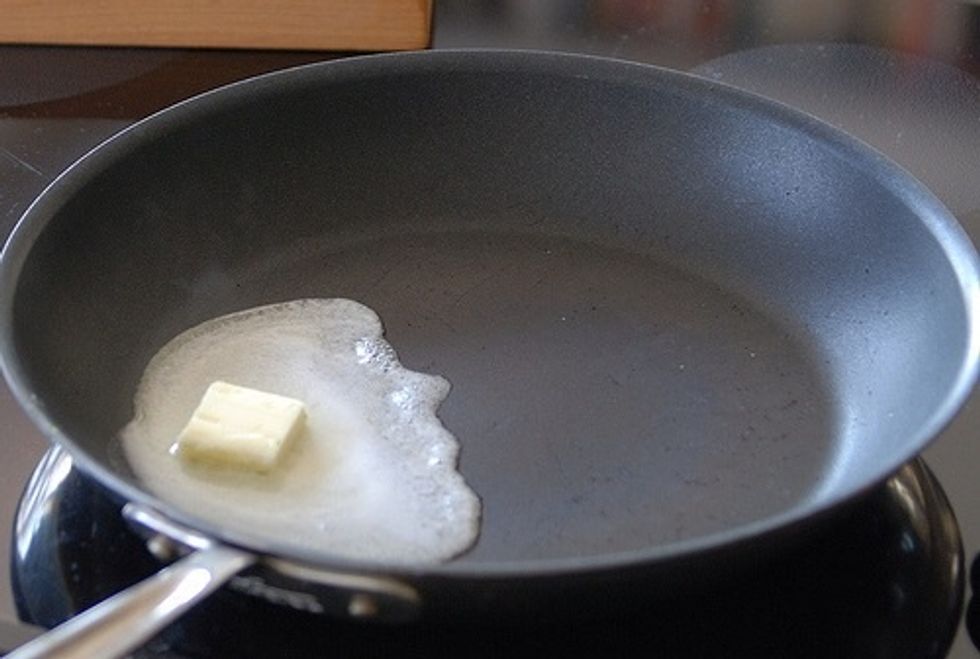 First we make a roux - melt butter in a pan.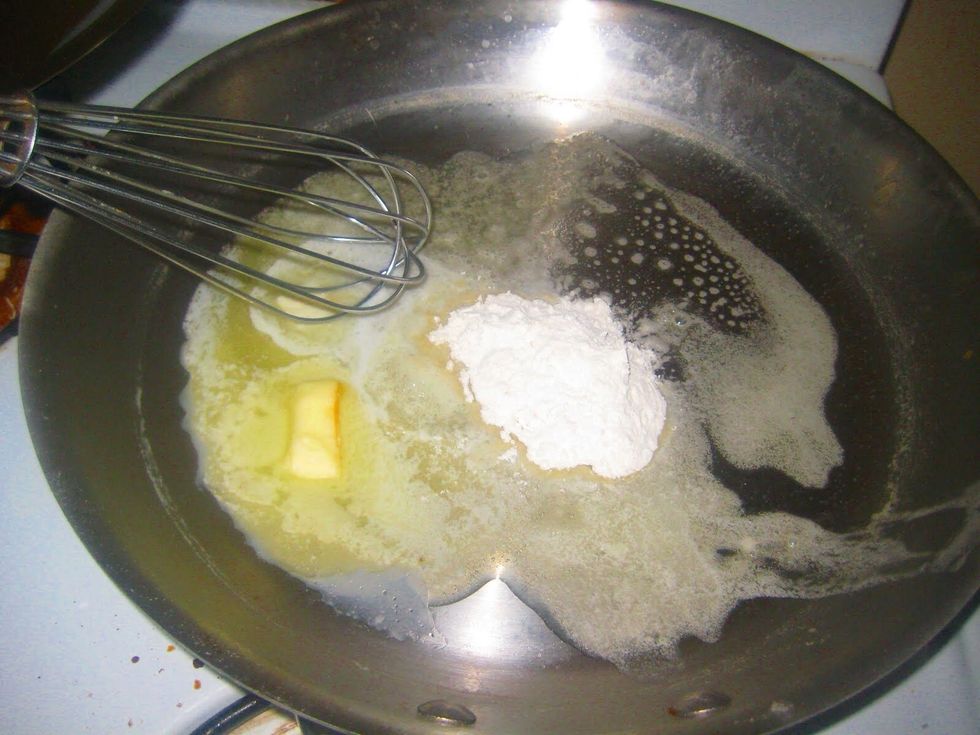 Add flour and whisk until it becomes a smooth paste.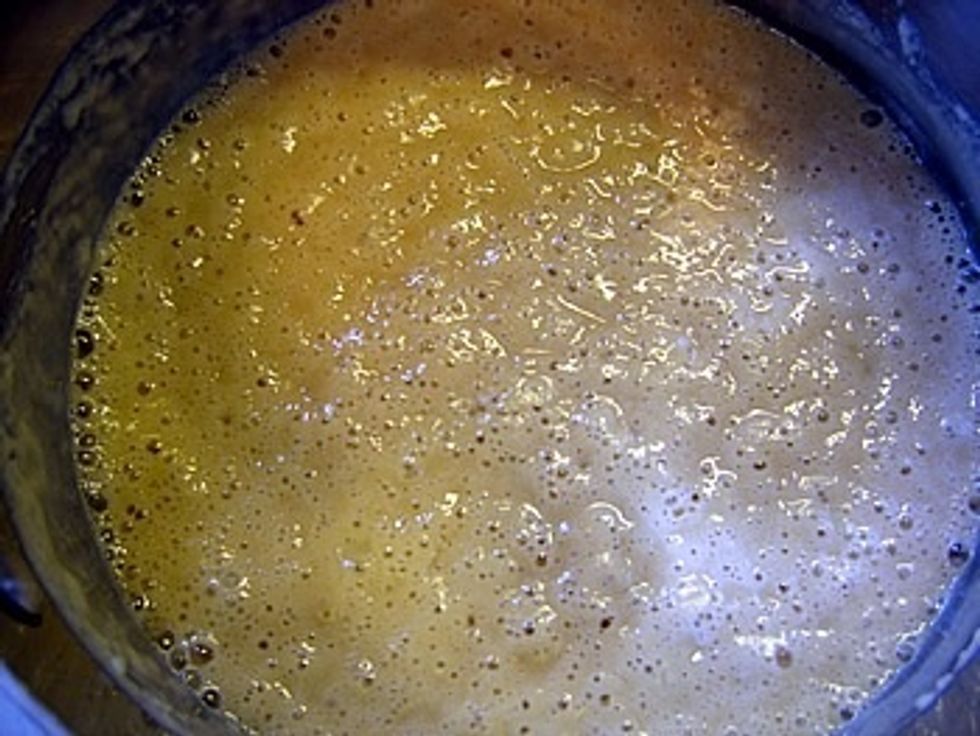 Like this. Now normally you would add milk or cream as your base, but alas, we were out so we searched for a substitute that ended up adding great flavor...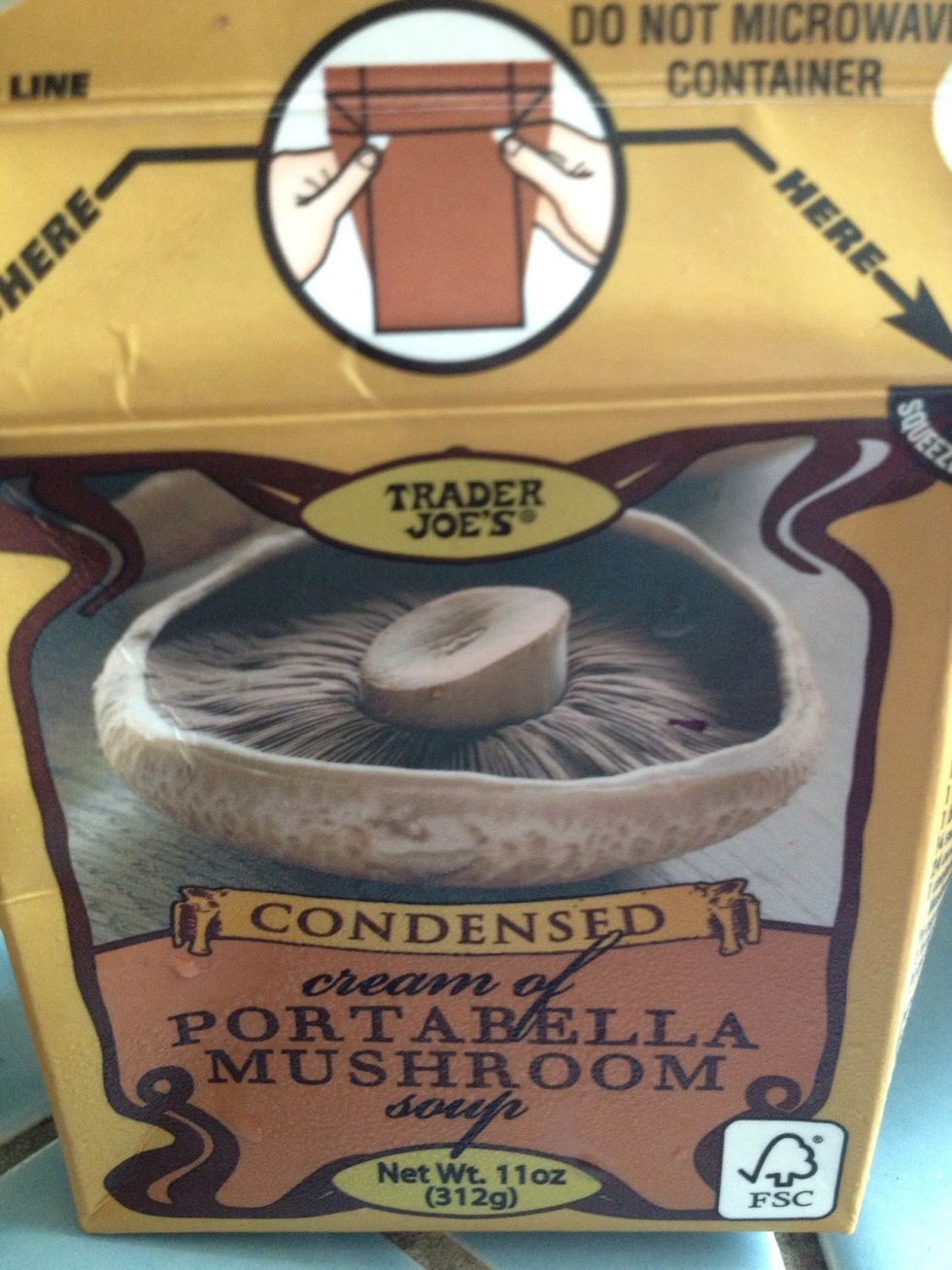 Condensed cream of mushroom soup! We mixed equal parts soup with water and added that to the roux.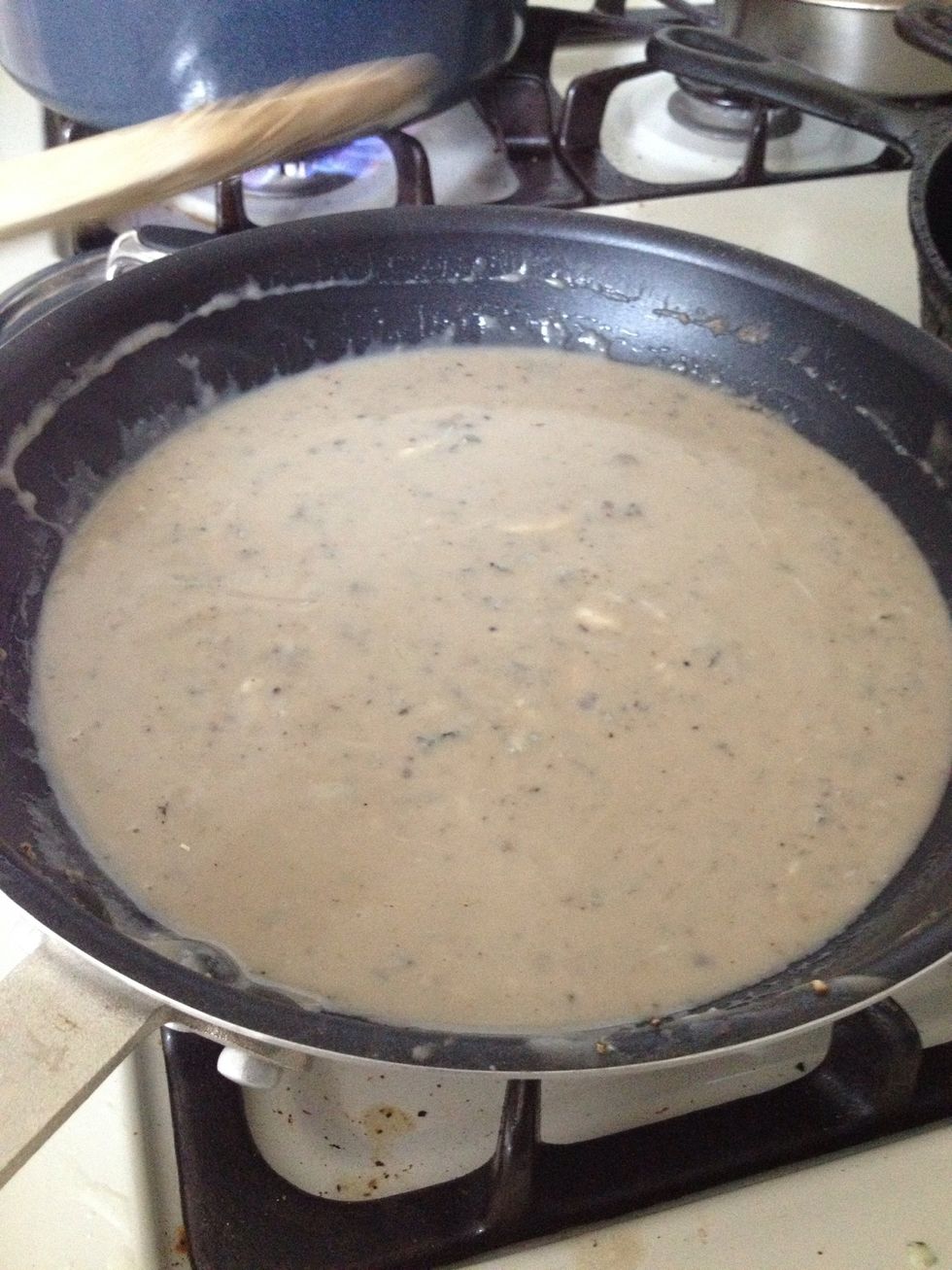 Not the prettiest color (due to our condensed soup being portobello mushroom) but so flavorful! Add the cooking wine and stir in the crumbled Gorgonzola cheese until it melts into the sauce.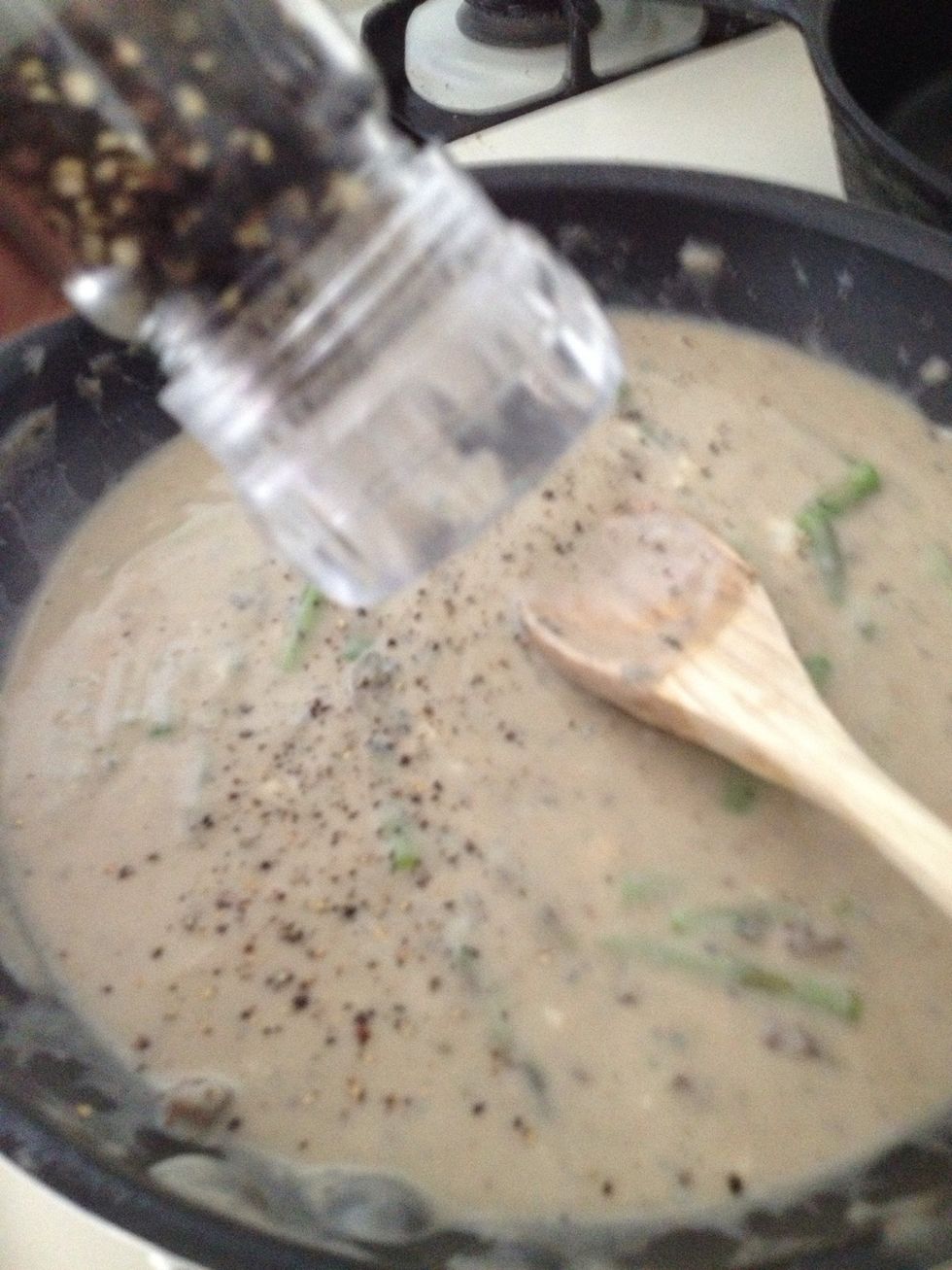 Add your spices - salt, pepper, garlic powder, and dried sage.
Meanwhile put a pot of water on to boil for the pasta. Covered, it will come to a boil faster. Be sure to add a couple pinches of salt and a bit of olive oil to the water for added flavor.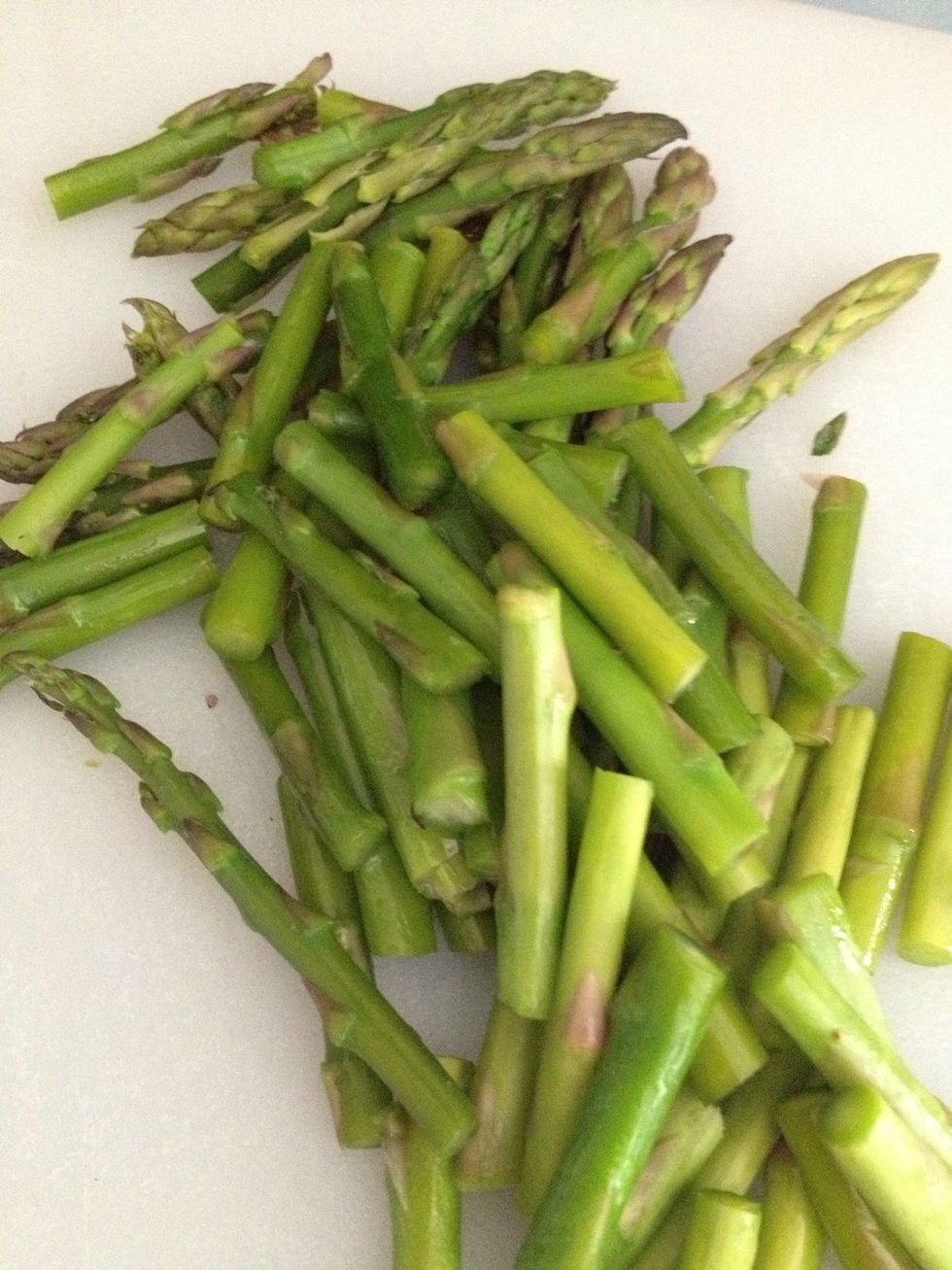 I steamed (in the microwave) some fresh asparagus. Cut into bite-size pieces.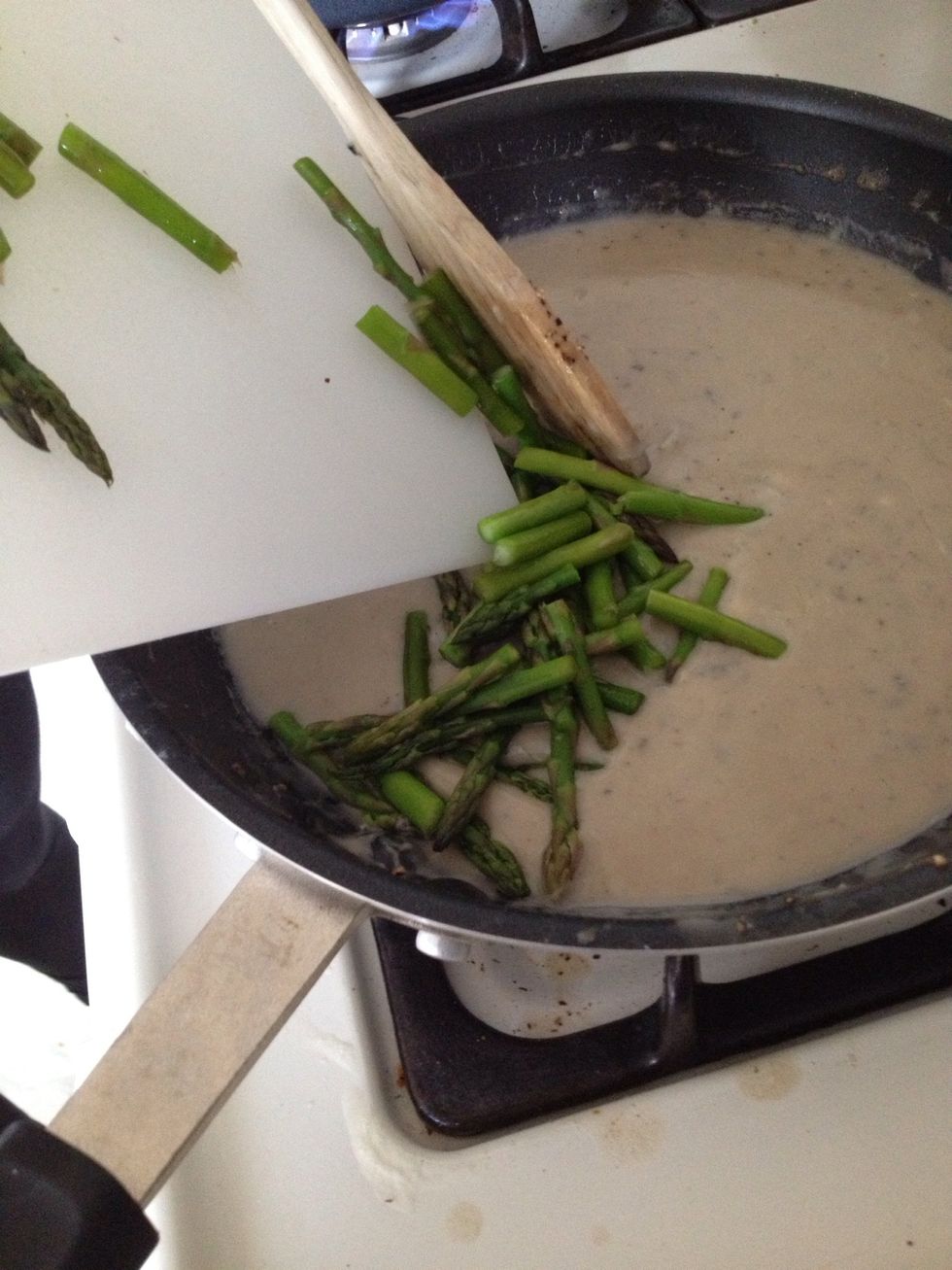 Then add to the sauce.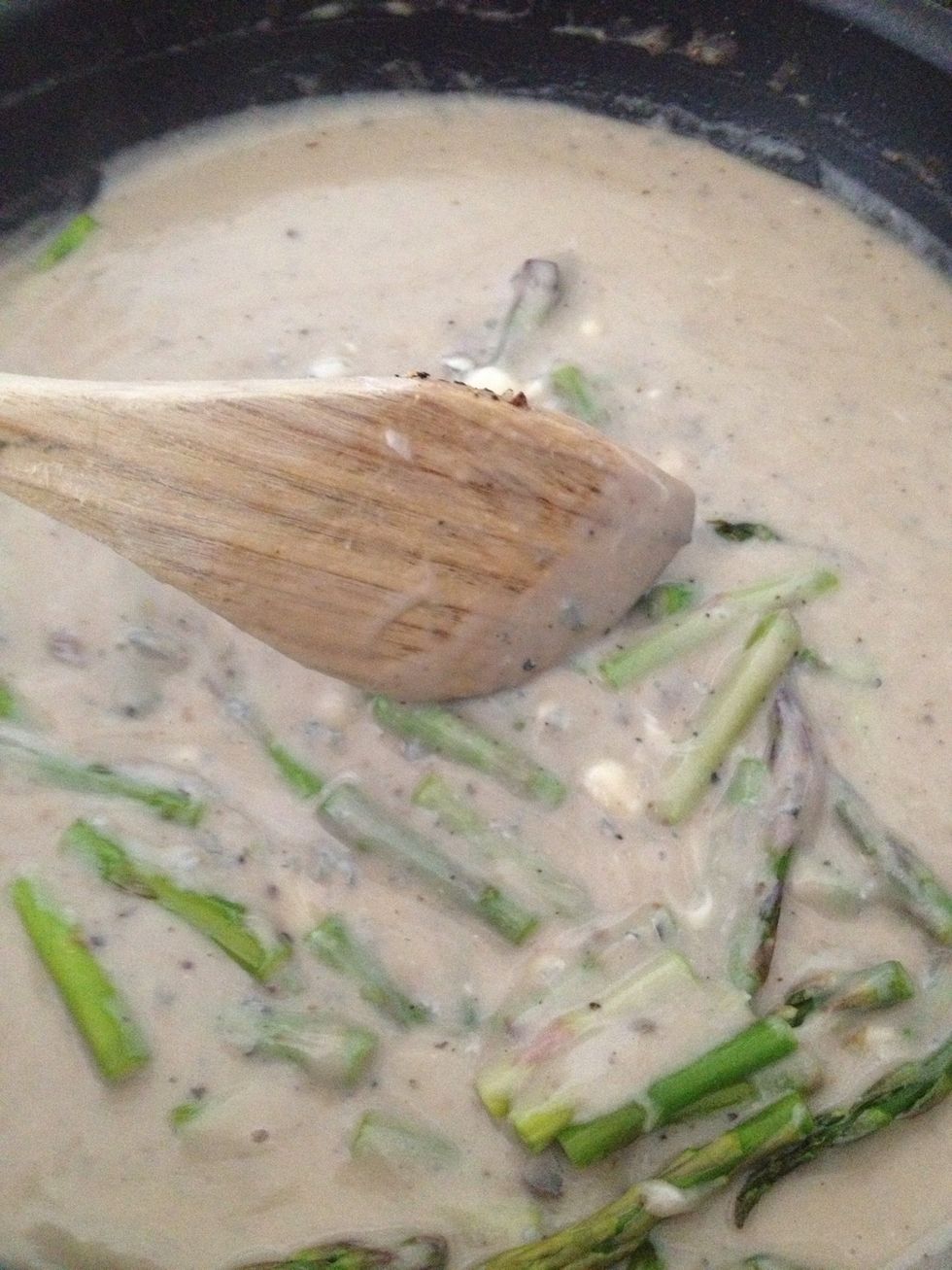 Stir gently.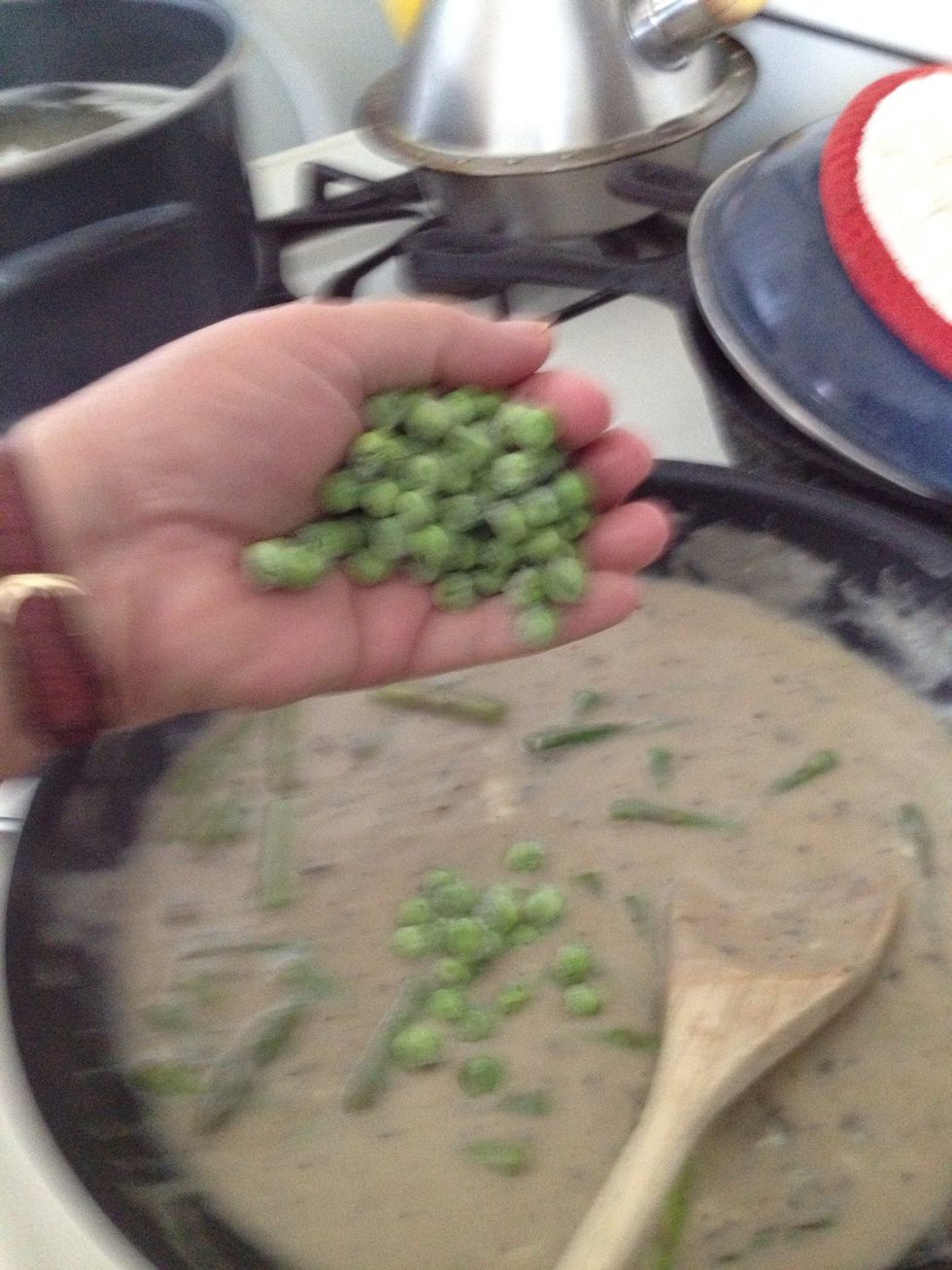 I added a handful of frozen peas.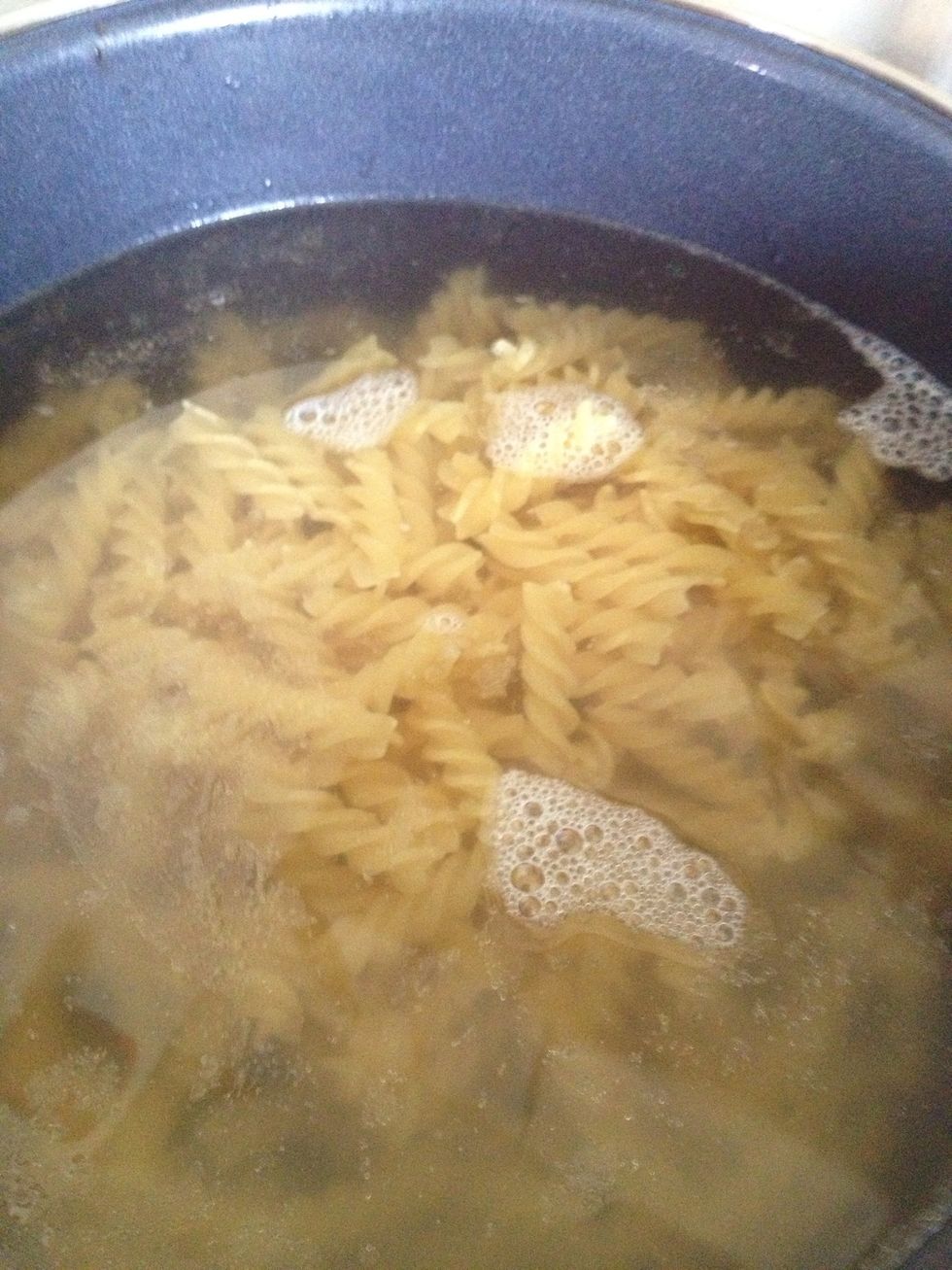 Once the water is boiling, add the pasta and stir occasionally so it doesn't stick to the pot. I used fusilli for this recipe because it will hold the sauce well and goes with the asparagus size-wise.
Chop up some fresh parsley...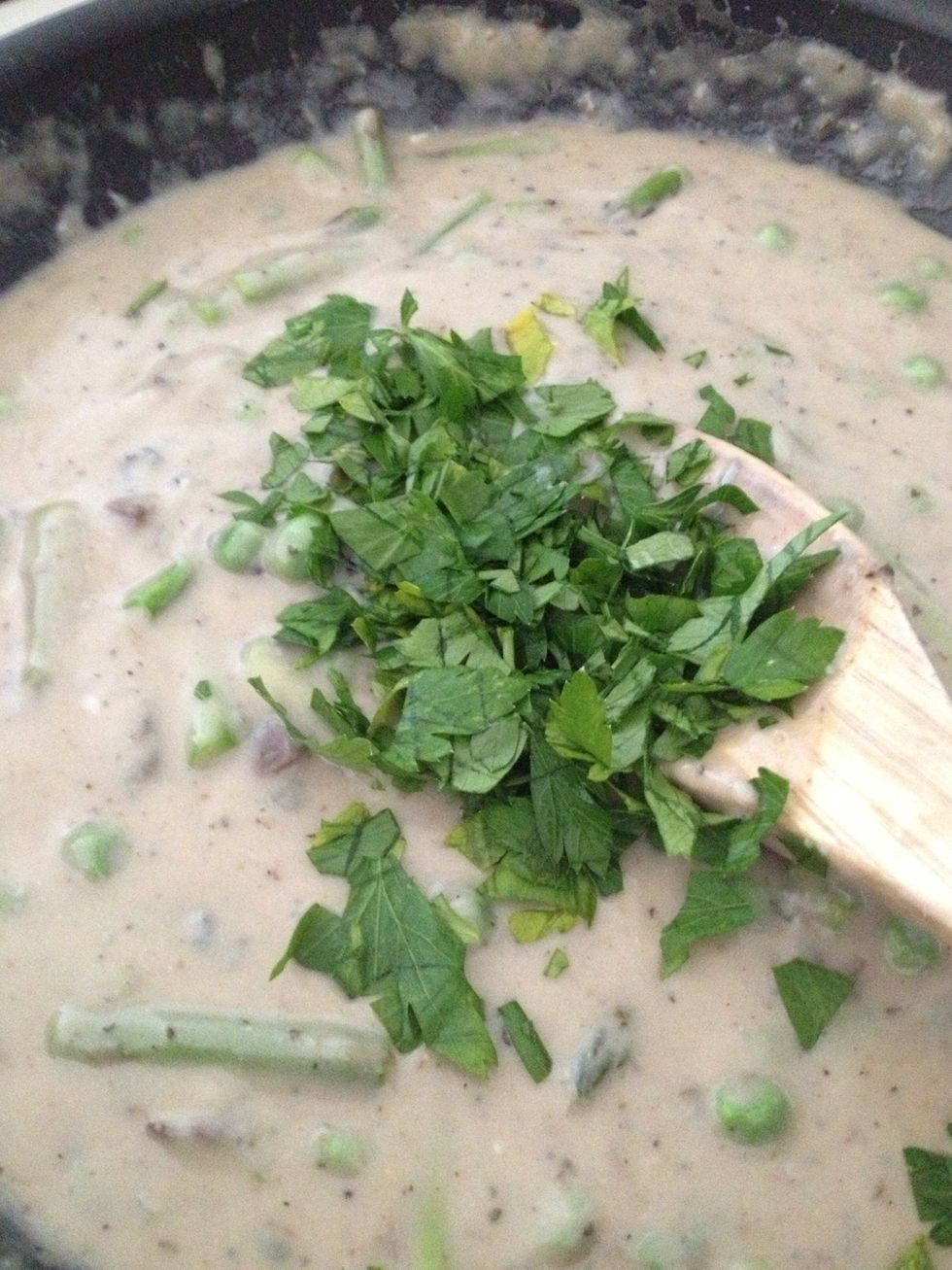 ... and add that to the sauce as well.
When the pasta is done drain out the water.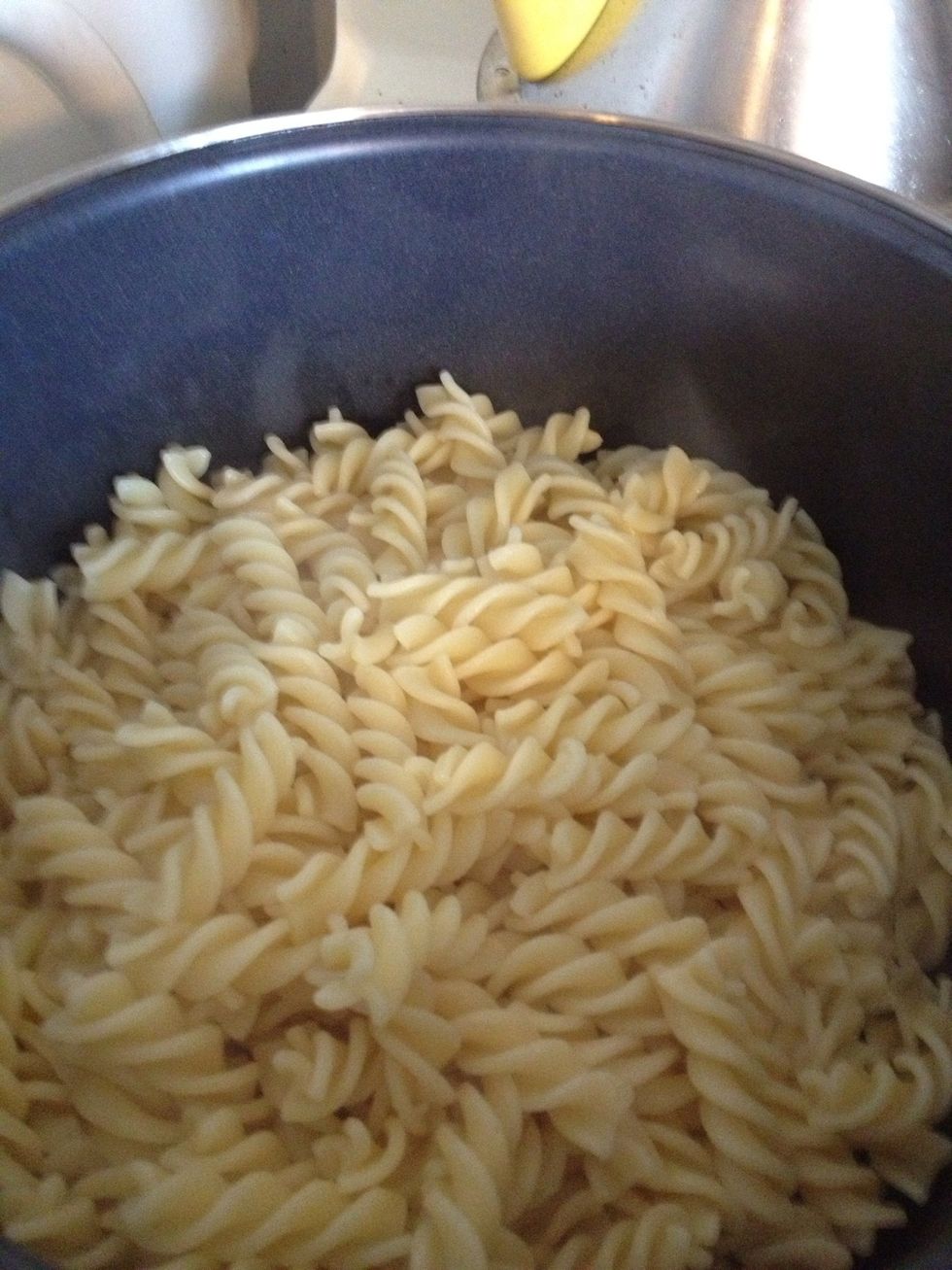 Return the pasta to the pot you cooked it in.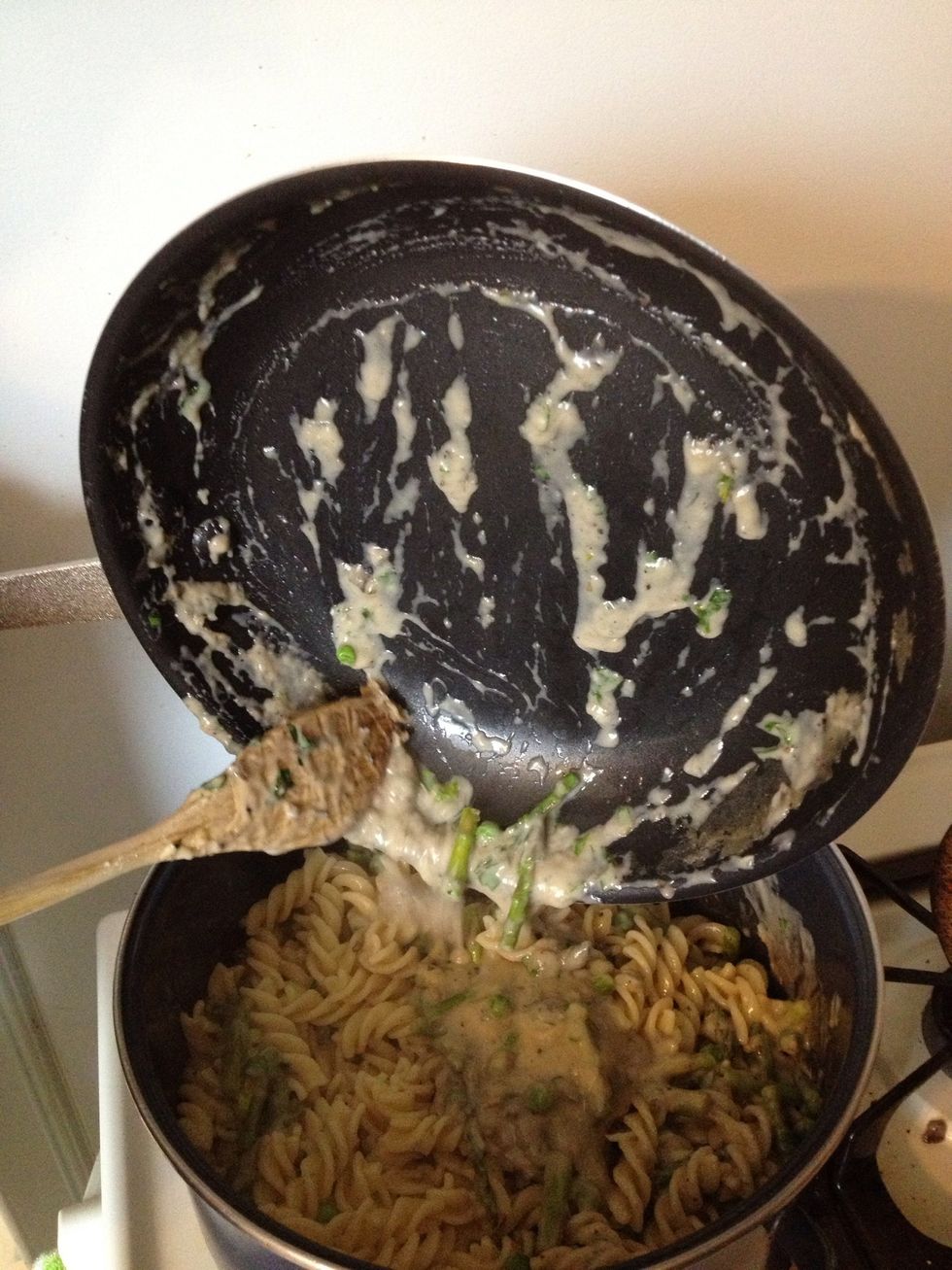 Pour the Gorgonzola sauce over the pasta and stir gently.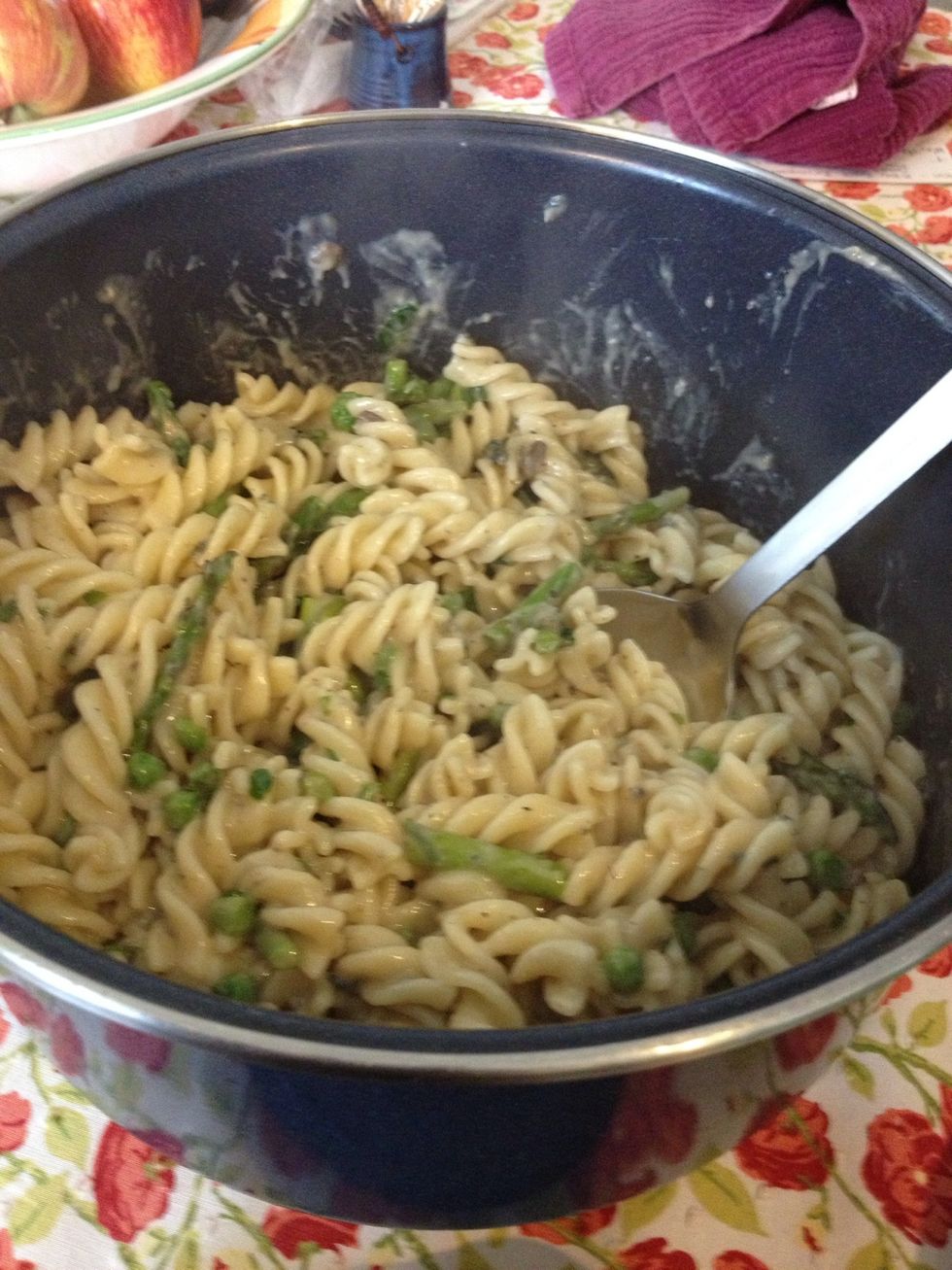 Make sure all the pasta is thoroughly coated with the sauce. Ready to serve!
Looks delicious! And it is!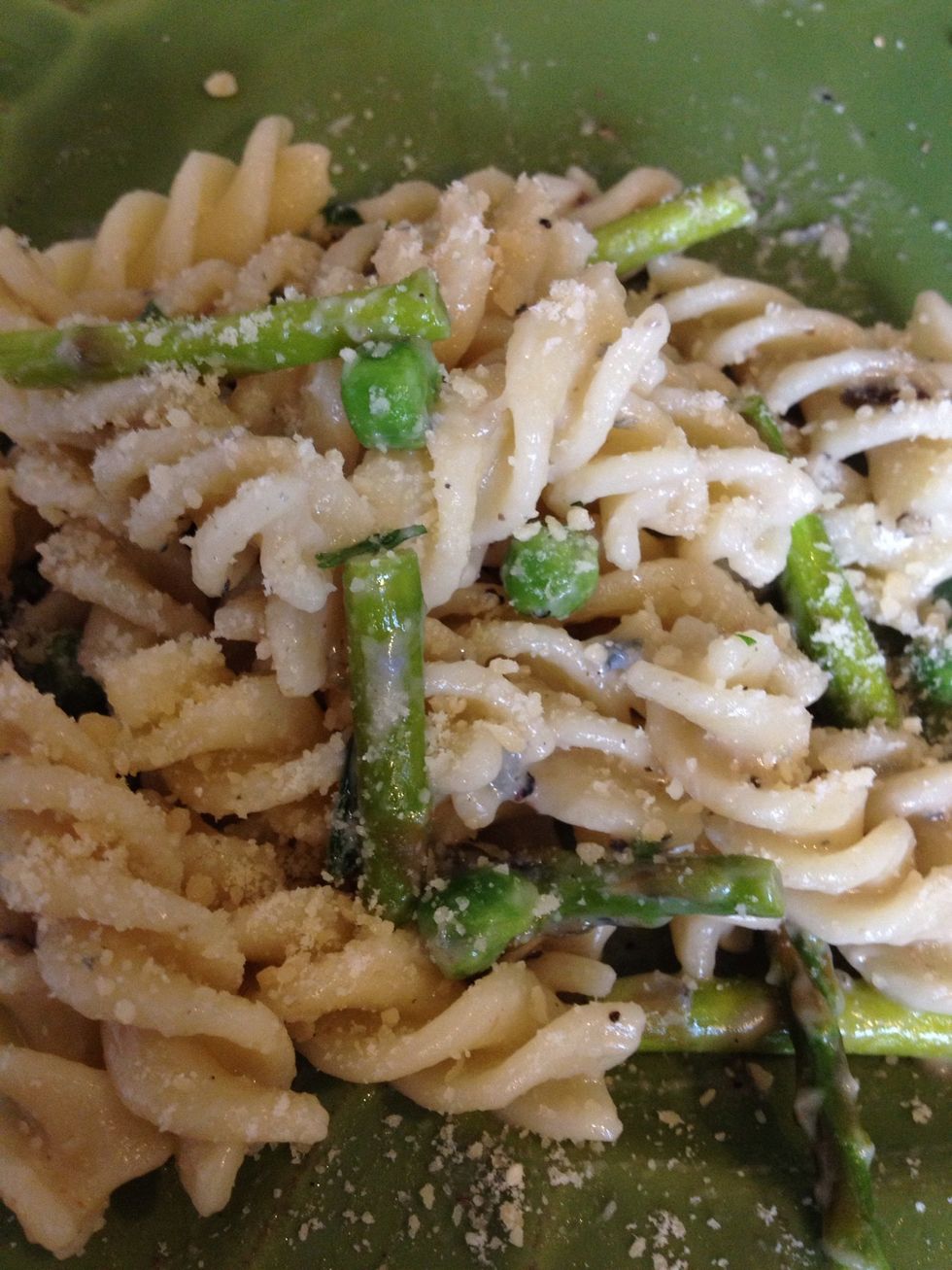 Top with some grated Parmesan cheese and freshly cracked pepper if you like. See how simple that was? A gourmet sauce made in minutes! Enjoy!
1.0c Gorgonzola cheese
2.0Tbsp Butter
2.0Tbsp Flour
1/3c Cream of mushroom soup
1/3c Water
2.0Tbsp Cooking wine
1/2tsp Sage
1/2tsp Salt
1/2tsp Pepper
1/2tsp Garlic powder
1.0c Asparagus
1/2c Peas (frozen or fresh)
Grated cheese
1.0lb Pasta
Felicia Gustin
I love to create! All kinds of things. Food, crafts, jewelry, art, photos, theater, events, history, social justice. My proudest creation is my daughter!