Make Pasta With Eggplant & Peppers & Mushrooms
270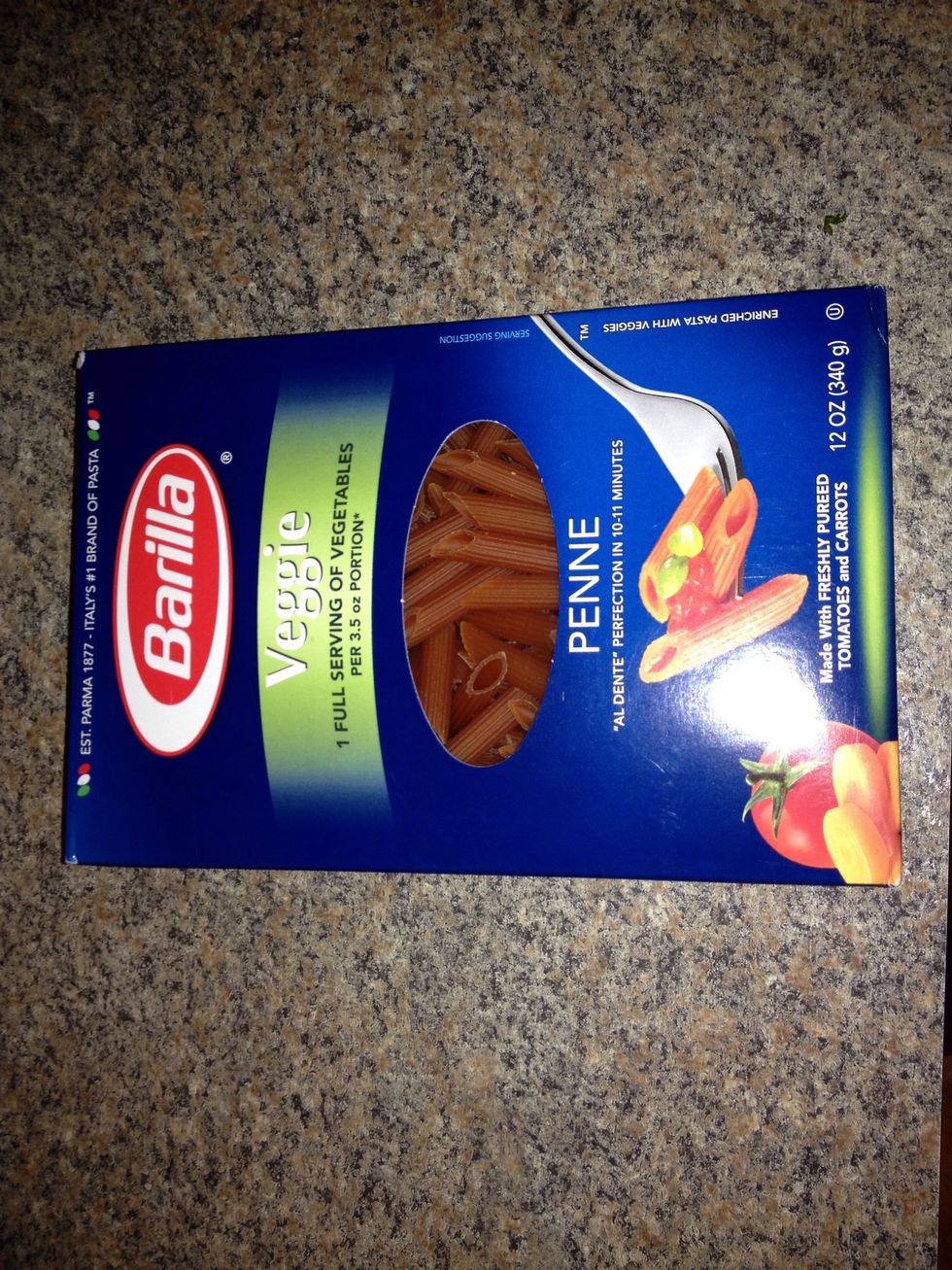 You can use any pasta you prefer. First step: Boil your pasta
Next: while pasta is cooking, chop and slice up the rest of the ingredients.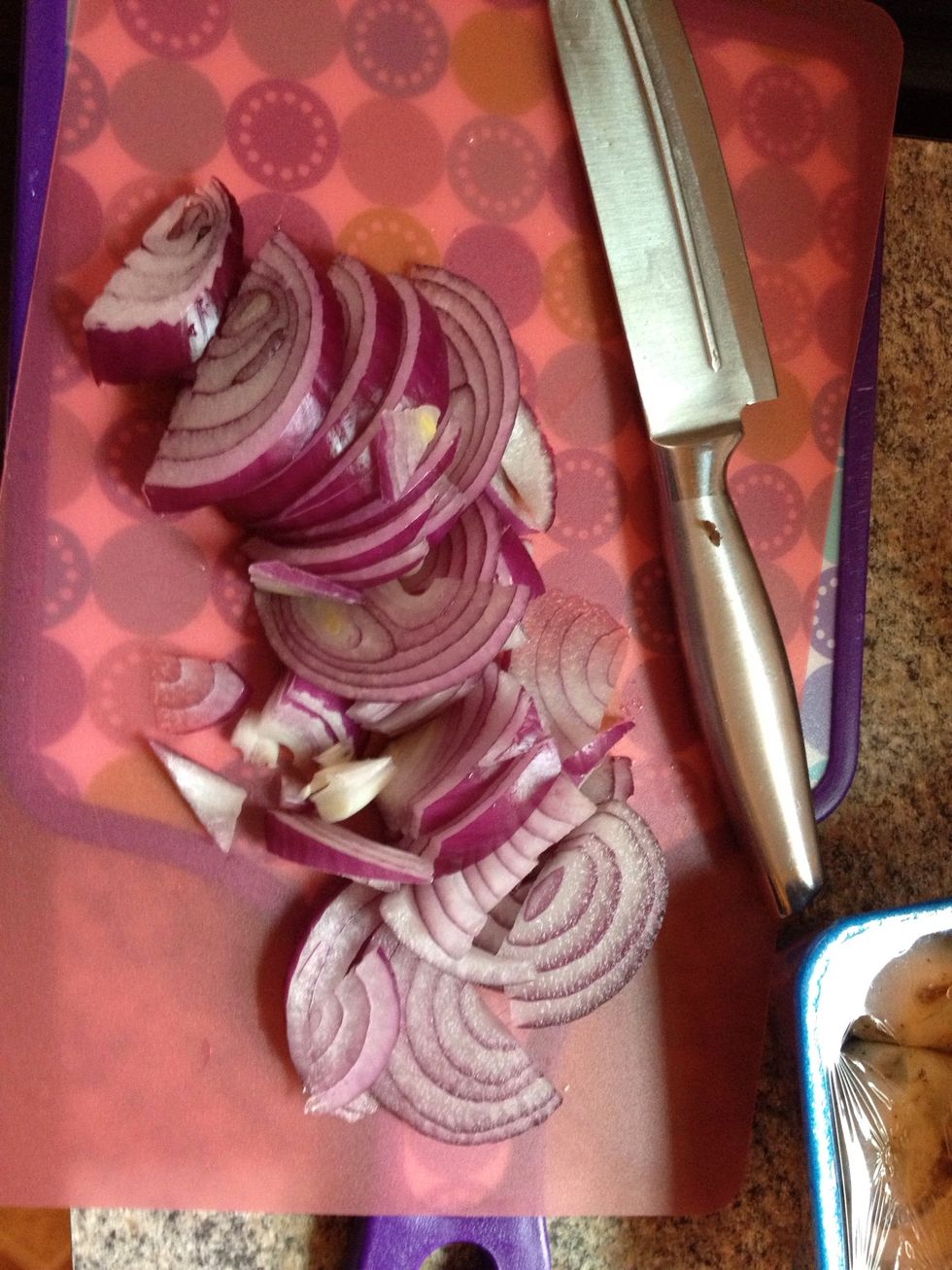 Thinly slice onion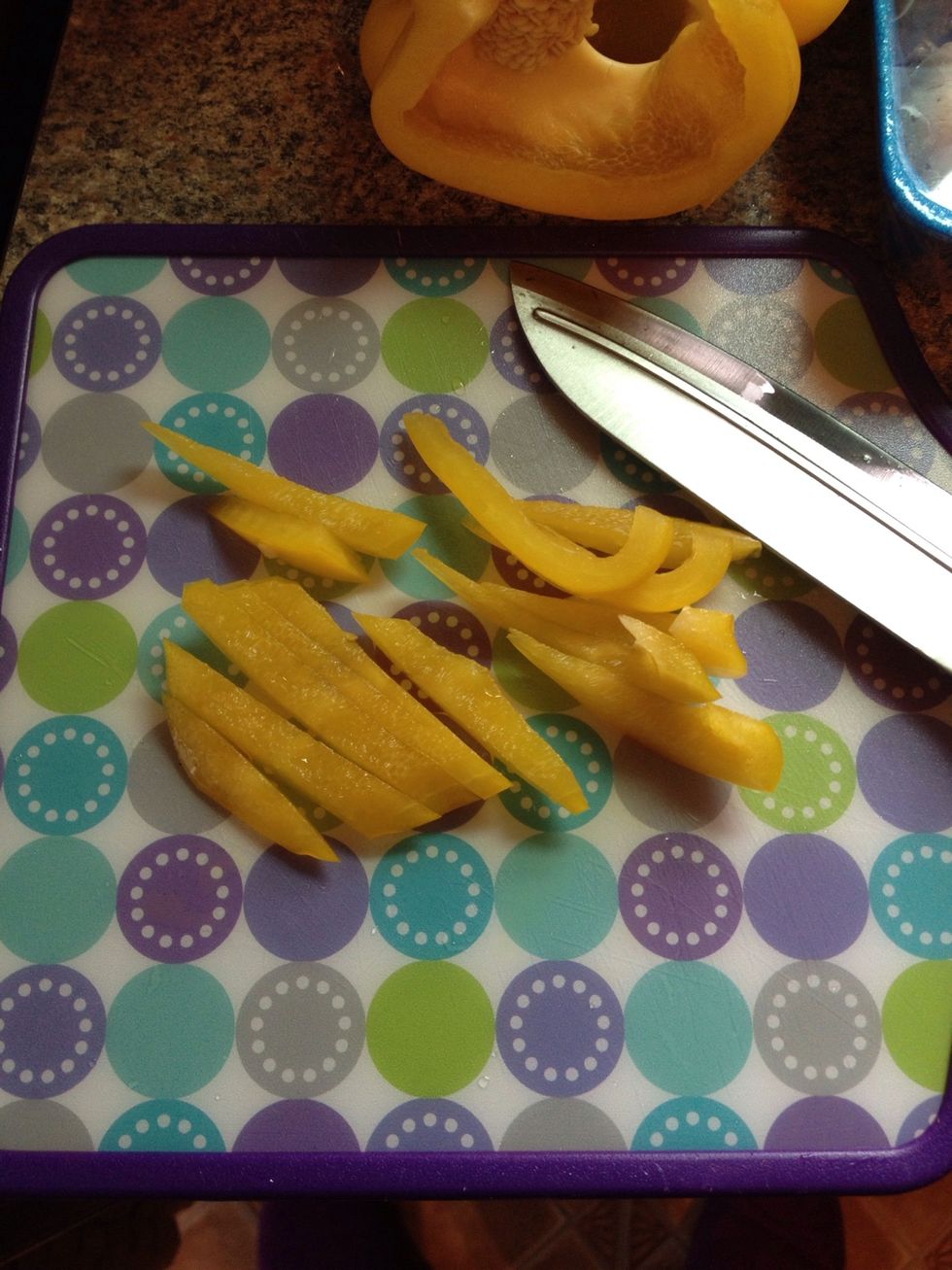 Slice the pepper. You can use yellow, red, or green bell pepper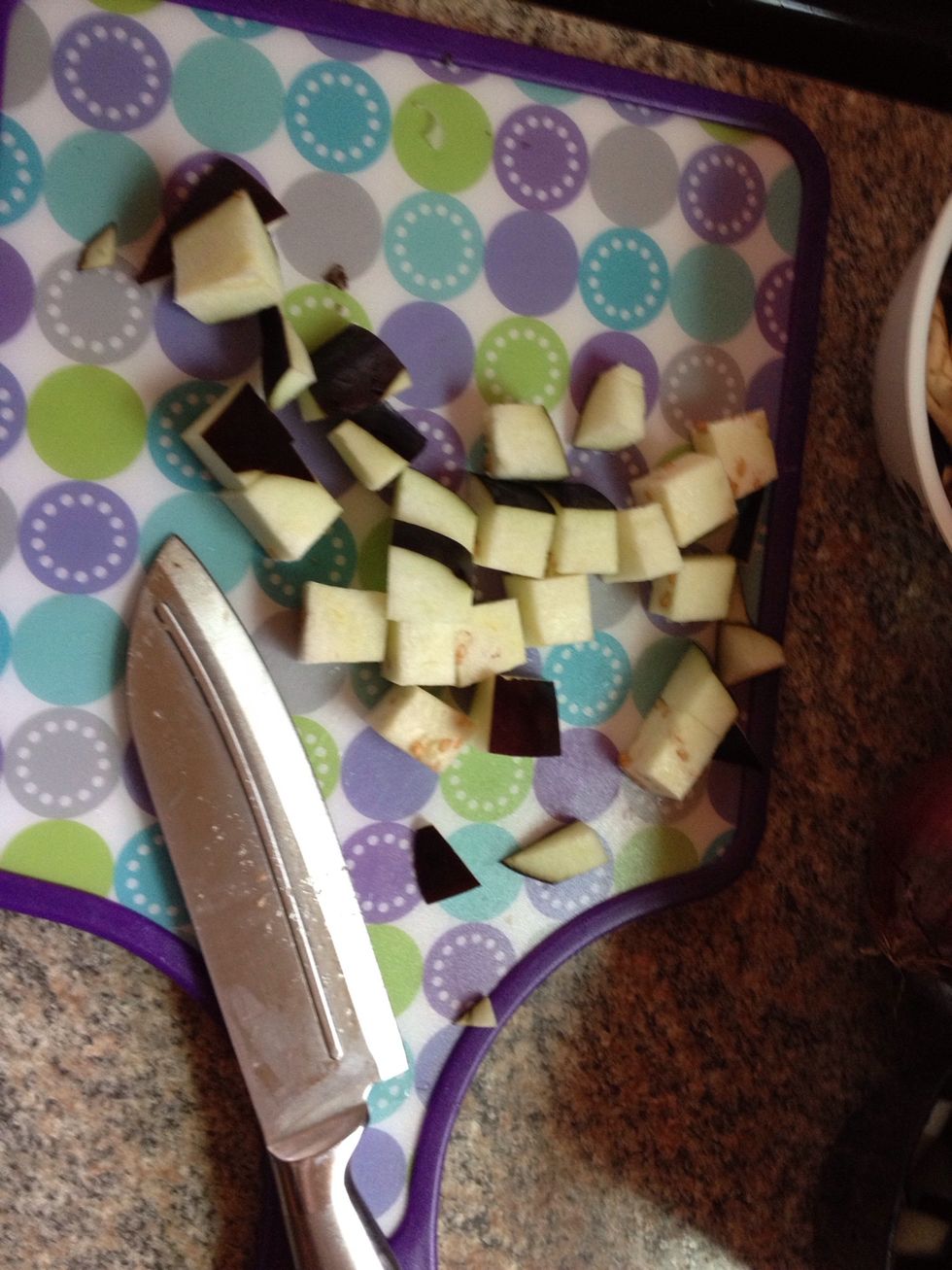 Chop and slice eggplant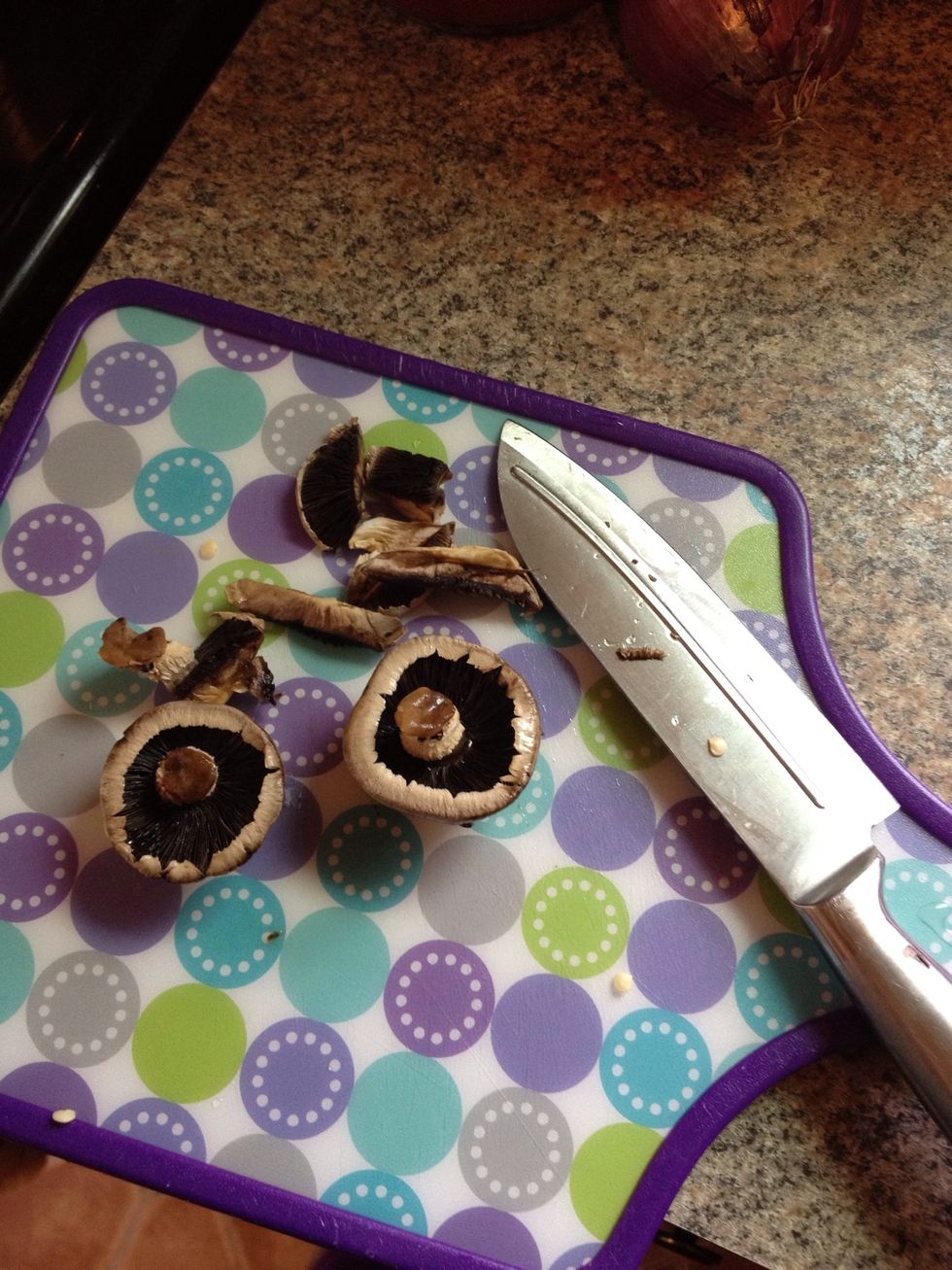 Slice mushrooms
When pasta is cooked, drain and run under cold water. Set aside.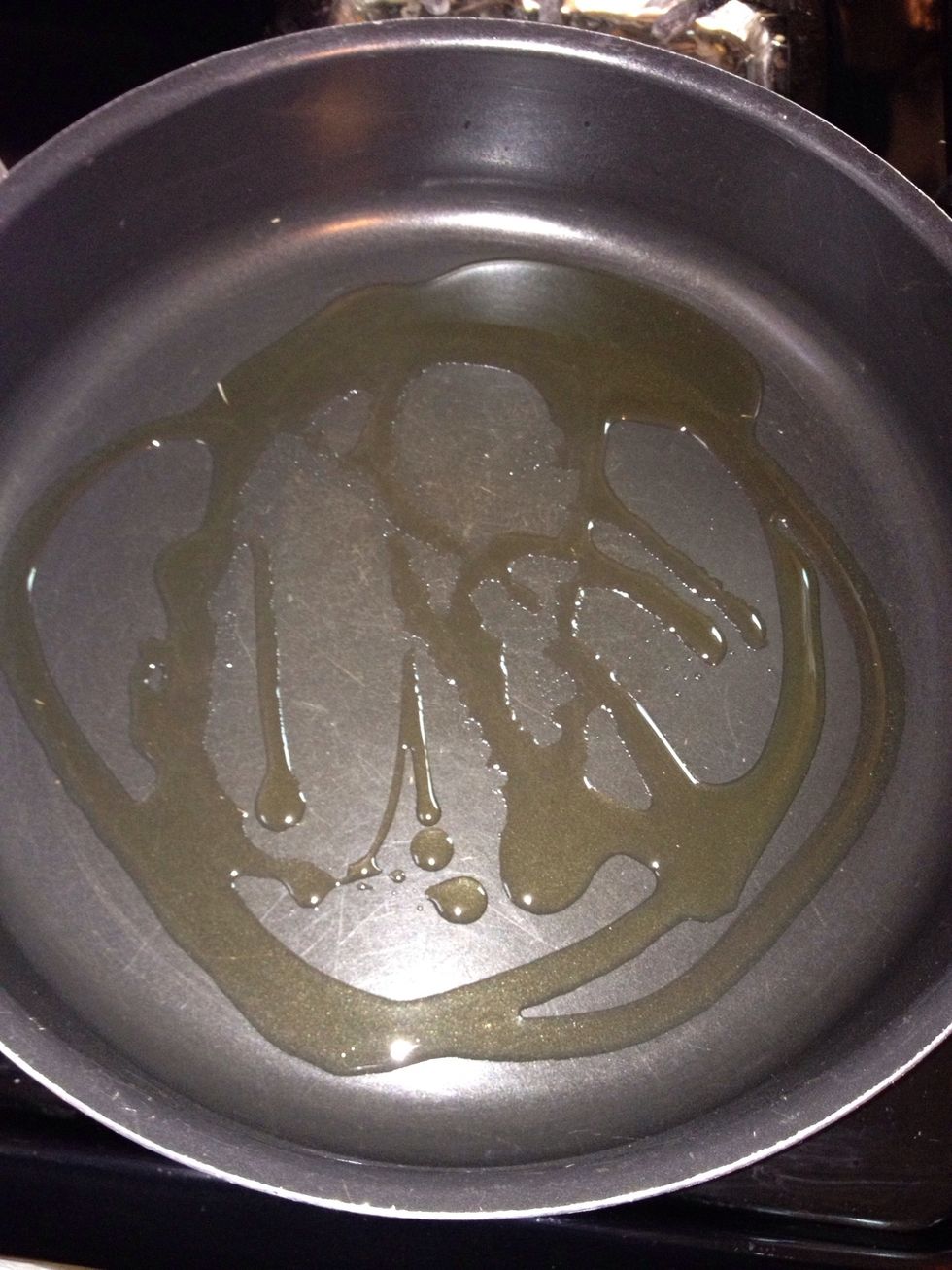 Drizzle olive oil in big sauté pan.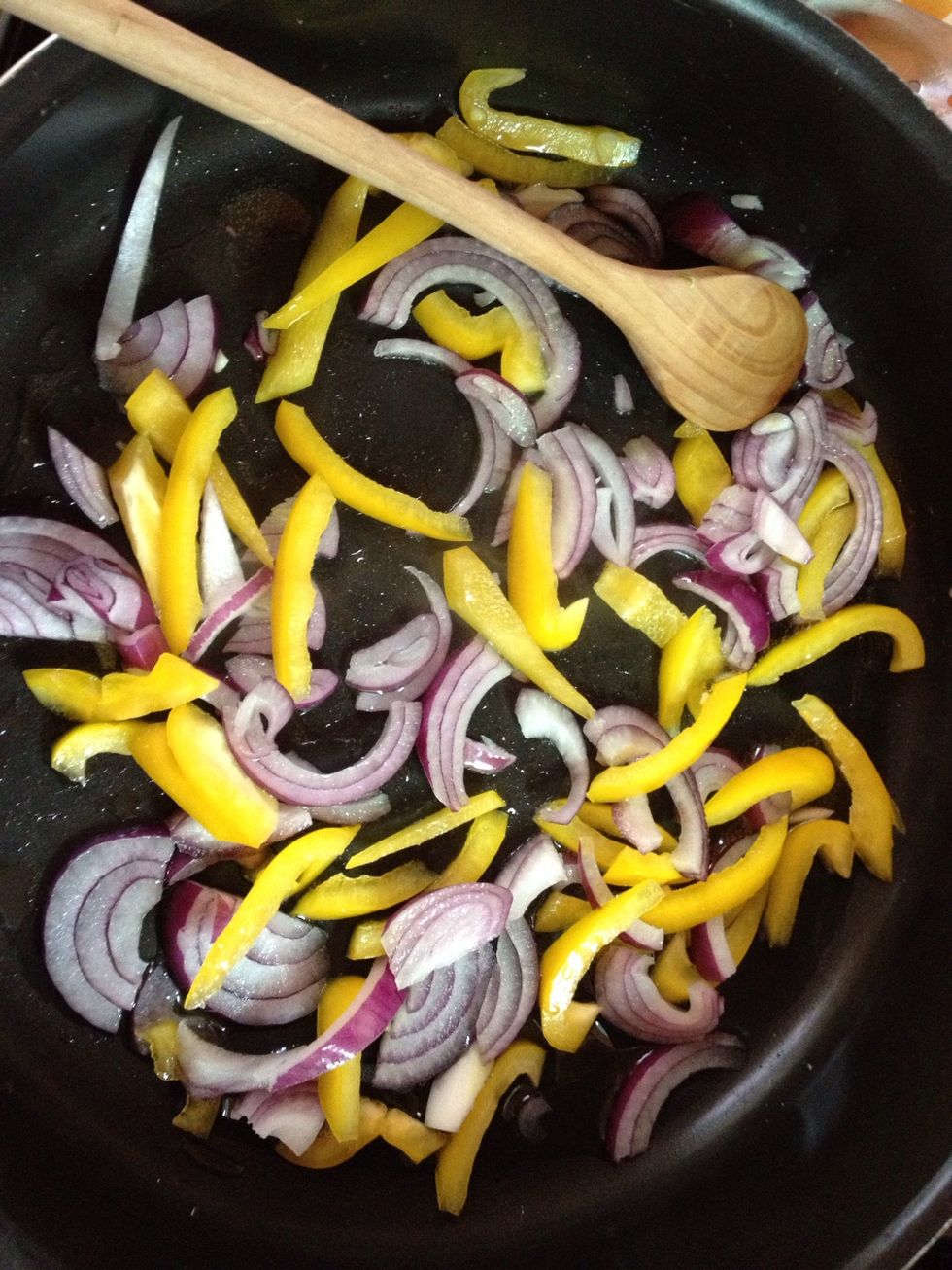 Start sautéing the peppers & onions.
Next add the eggplant, mushrooms,& garlic. Add salt & pepper.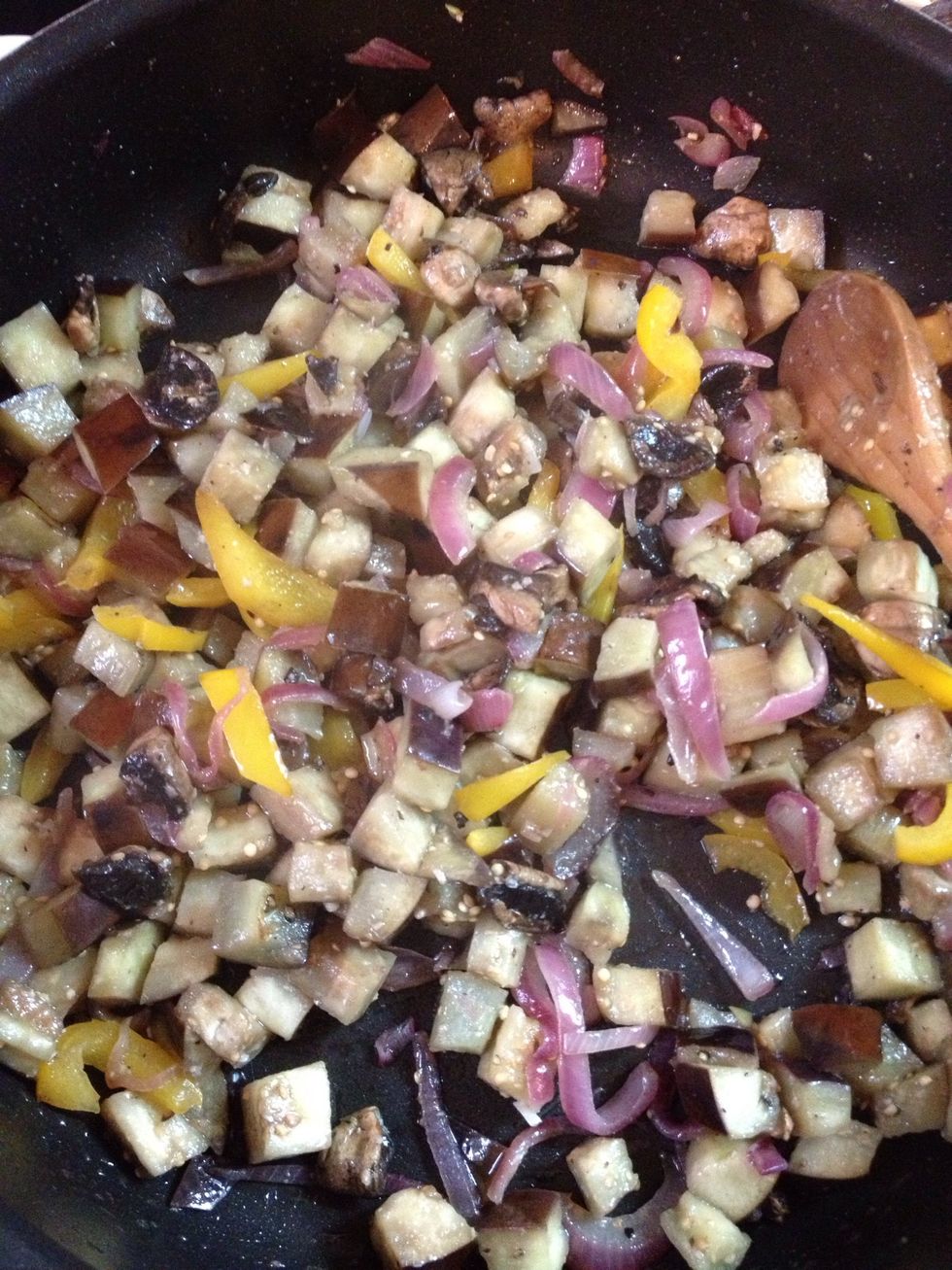 Cook for about 8 minutes or until eggplant has softened up.
You can use any sauce you prefer. But this is what I had in my pantry & I wanted a lil spice:)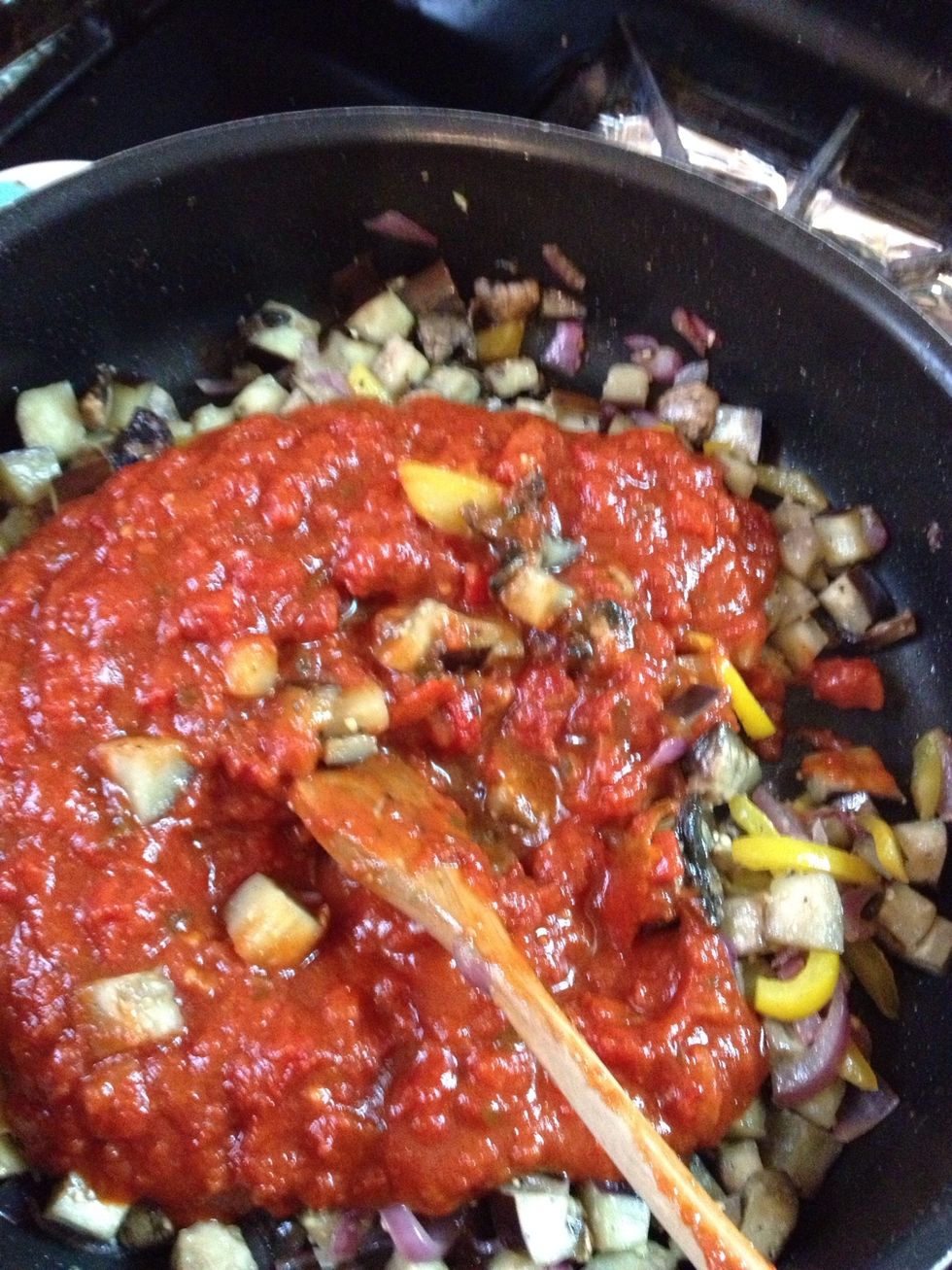 Add sauce to pan, cook for 5 minutes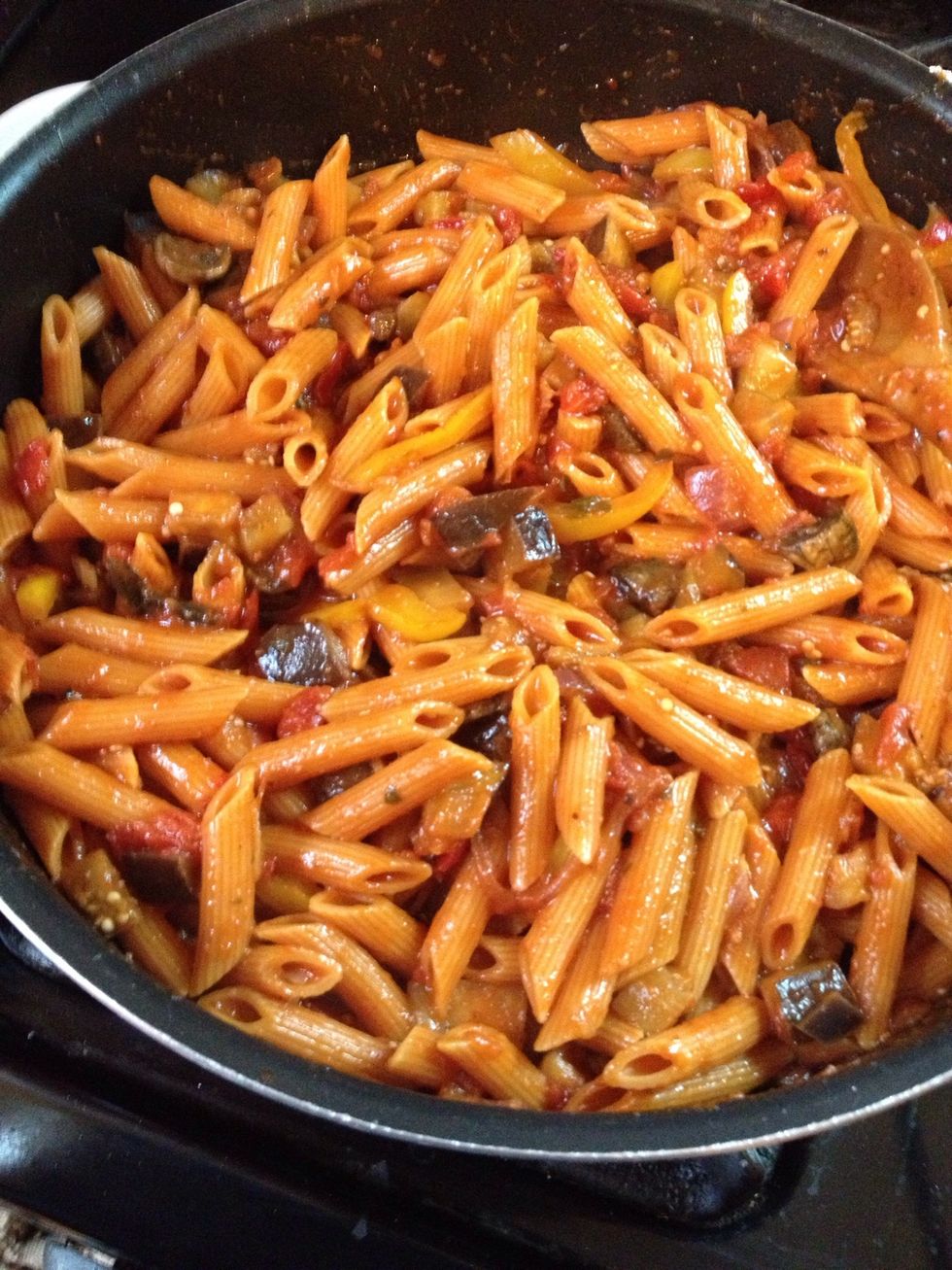 Add pasta and stir.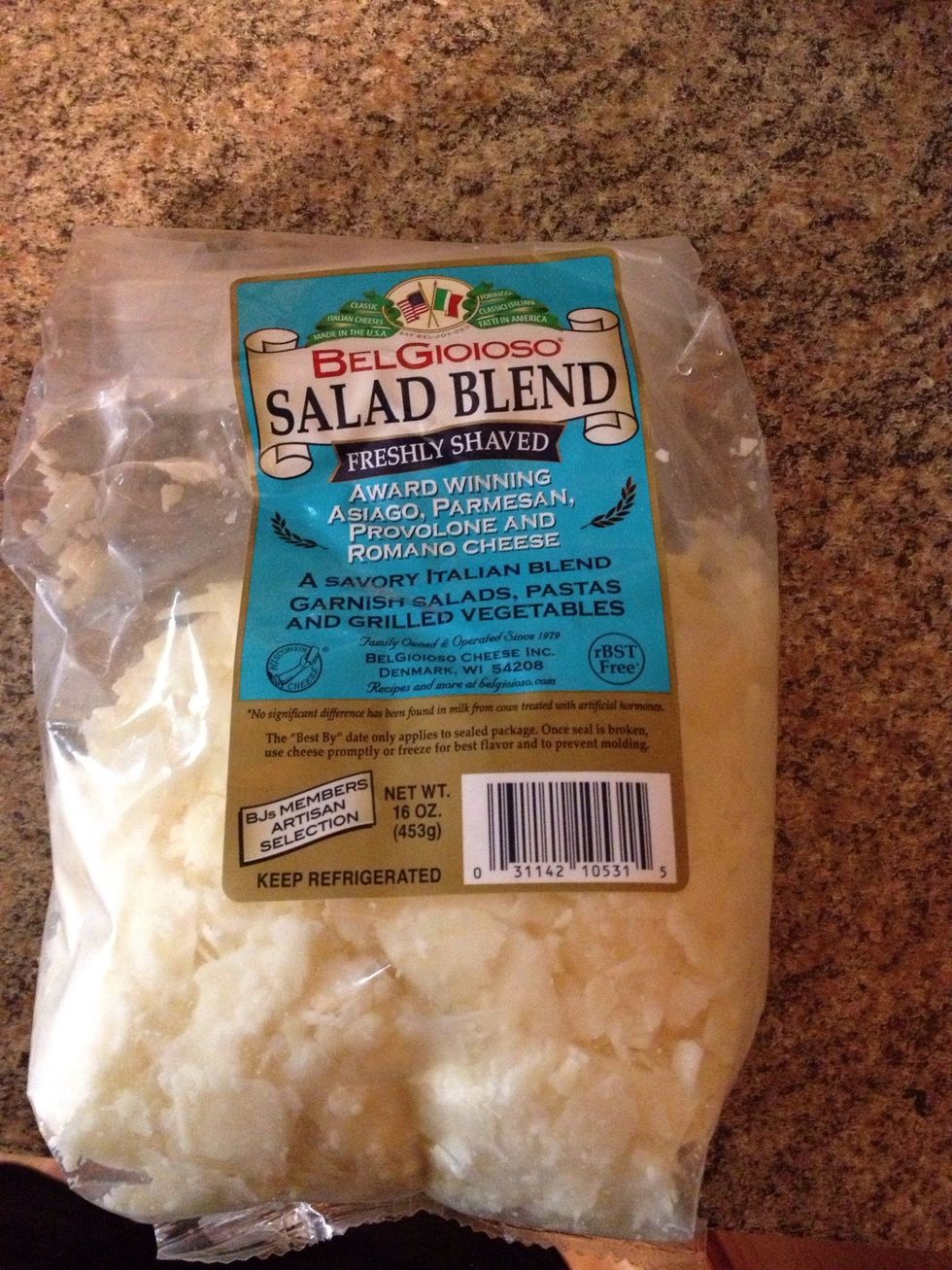 You can use Parmesan or if you have a mix like this, whatever you prefer.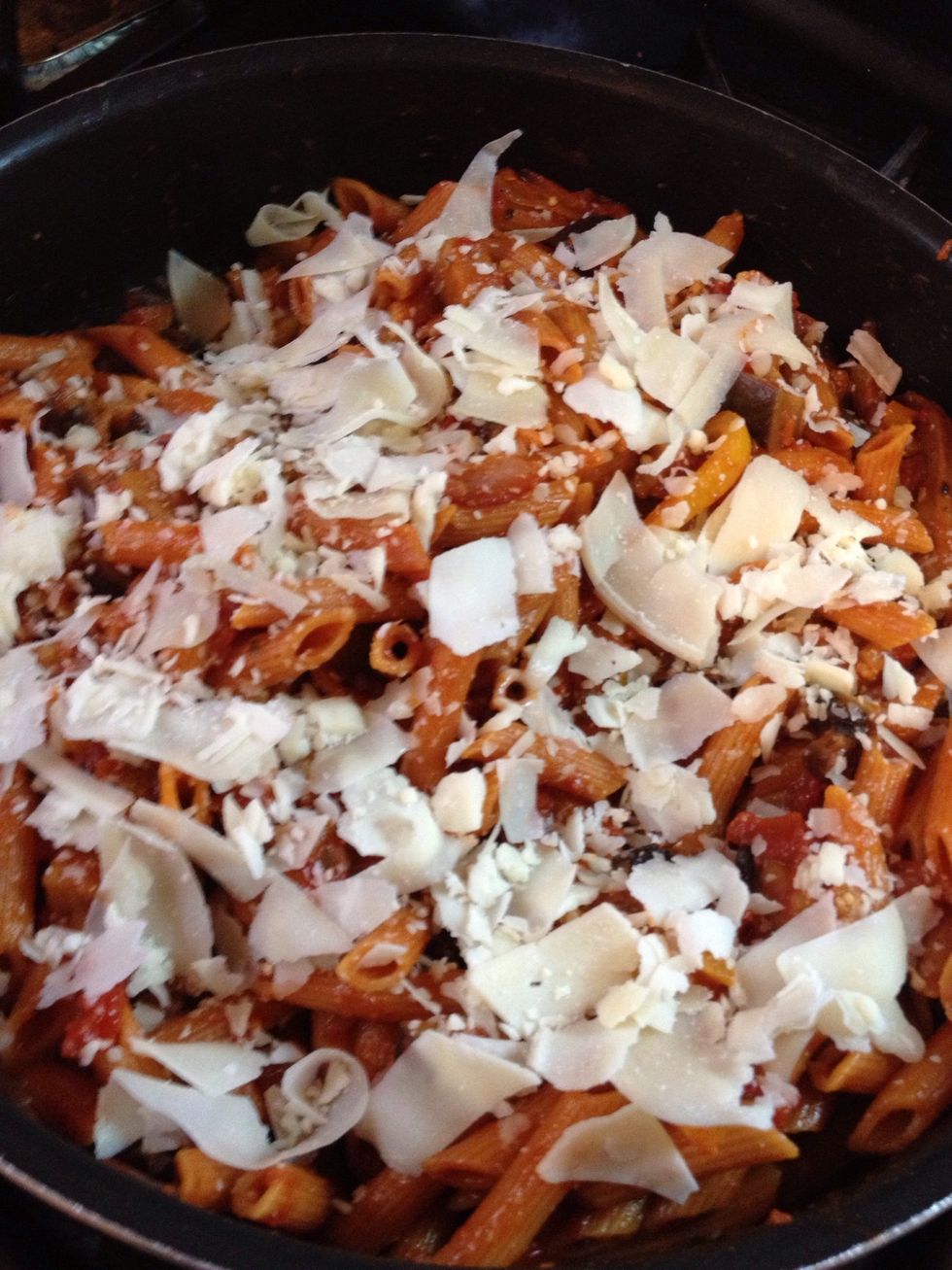 Sprinkle cheese on top and cook for 5 more minutes.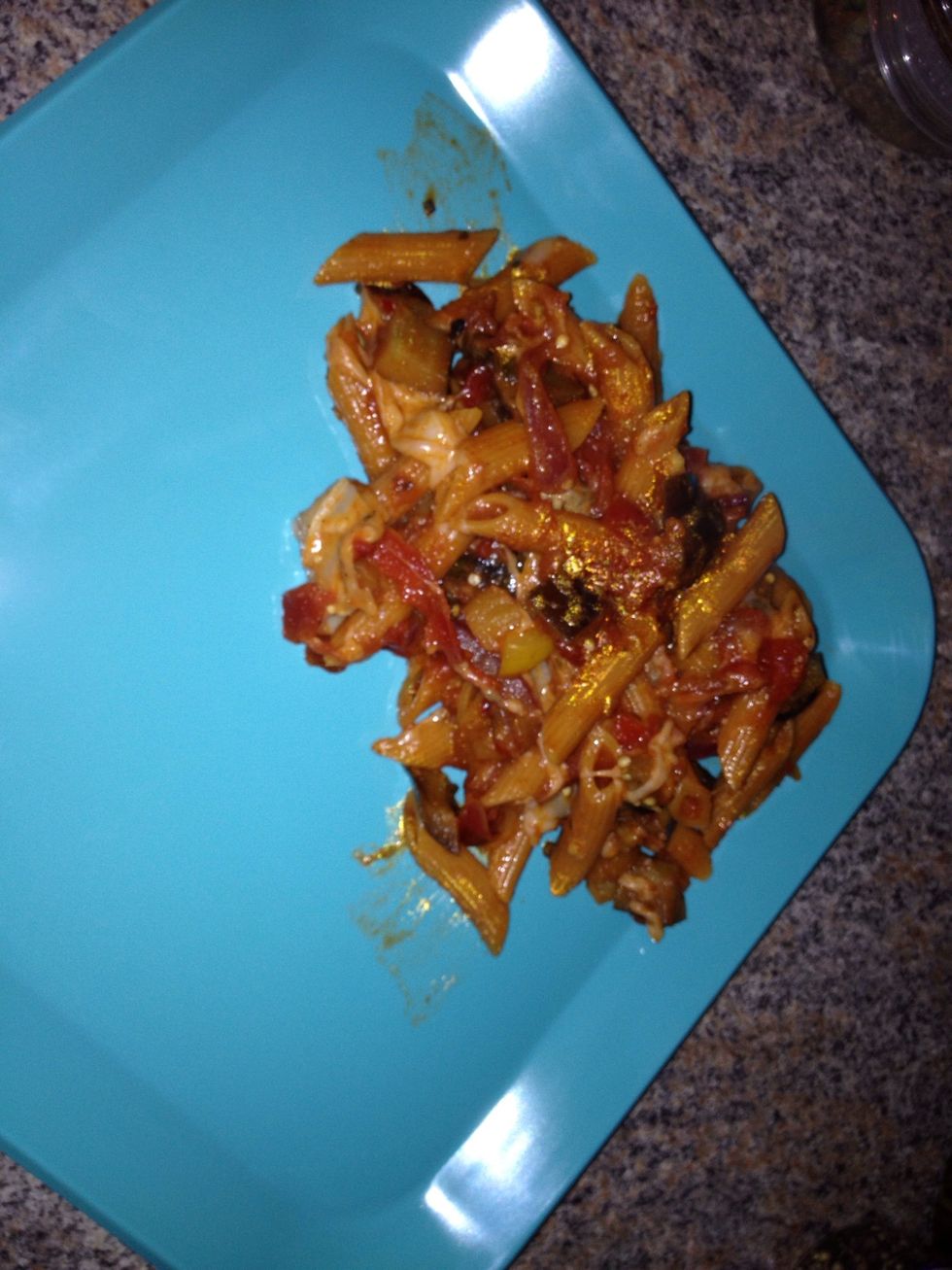 And enjoy:). You can serve it with any protein you'd like. Chicken breast goes great with it, but on this day I had baked tilapia.
1 box of pasta of your choice
1 small -med. eggplant chopped
1small-med. red onion
2 cloves of garlic chopped
1 bell pepper sliced
1 jar of your favorite sauce
Olive oil
Salt & pepper
1cup sliced mushrooms
Parmesan cheese