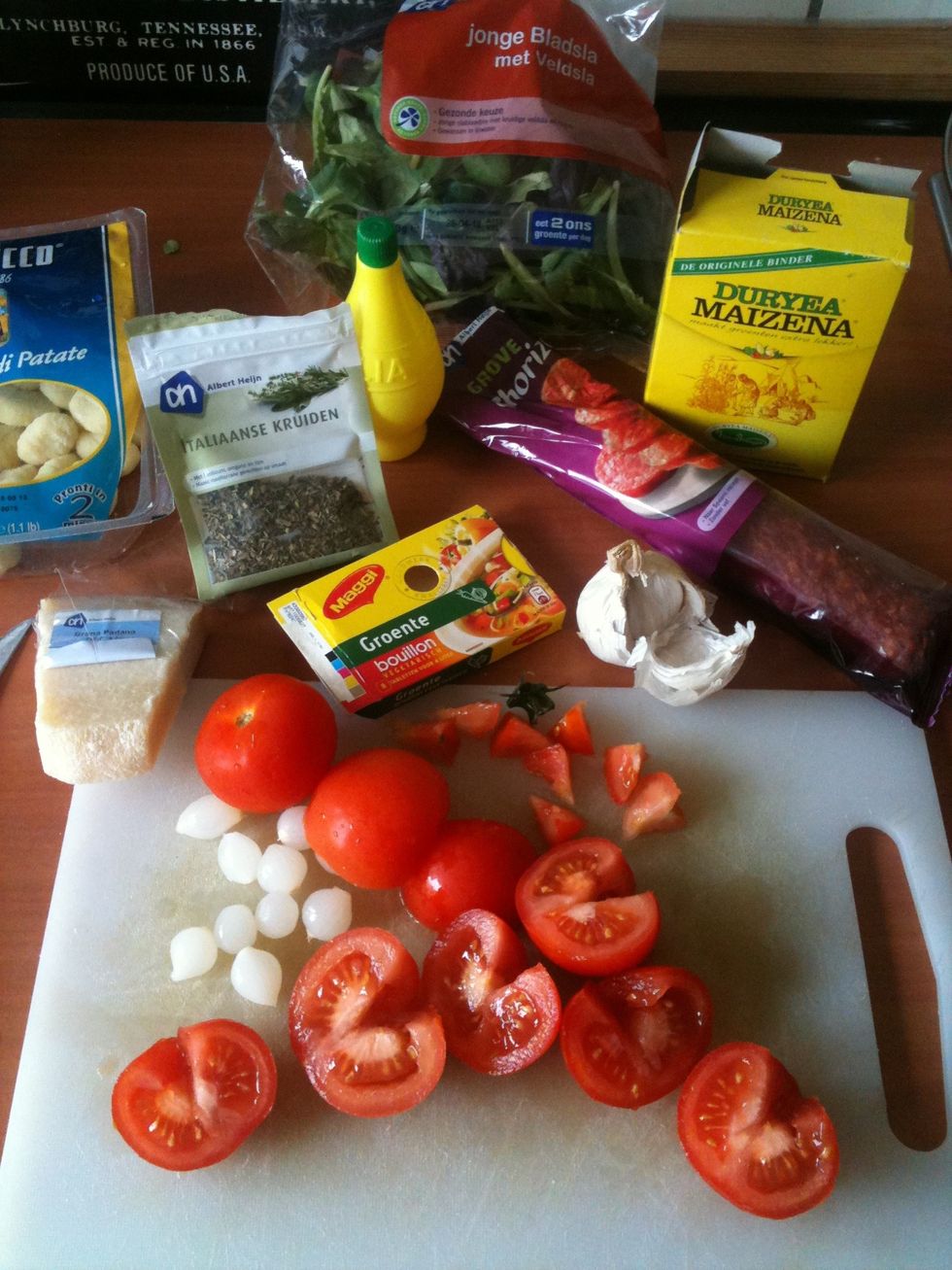 The ingredients!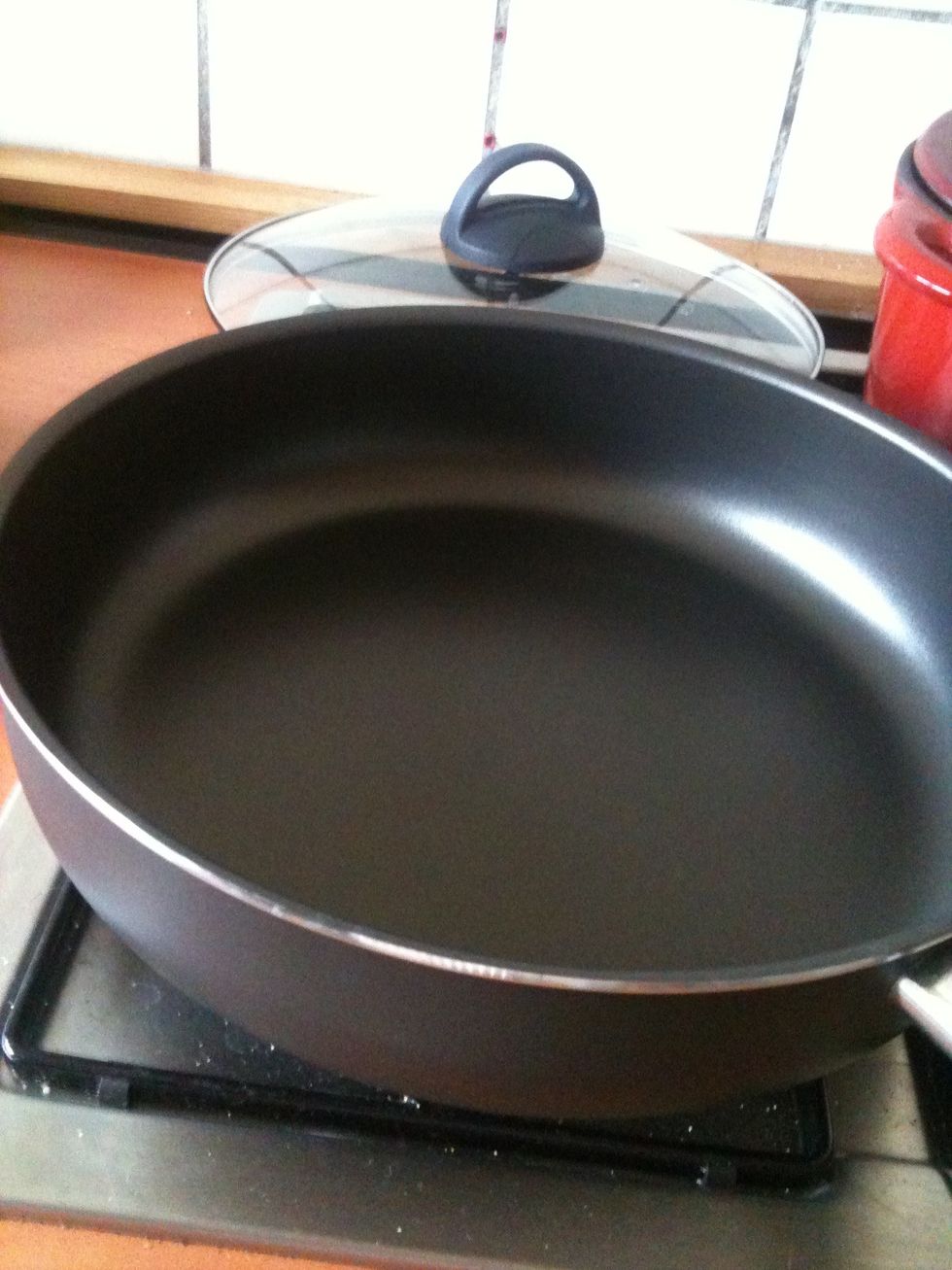 Use a casserole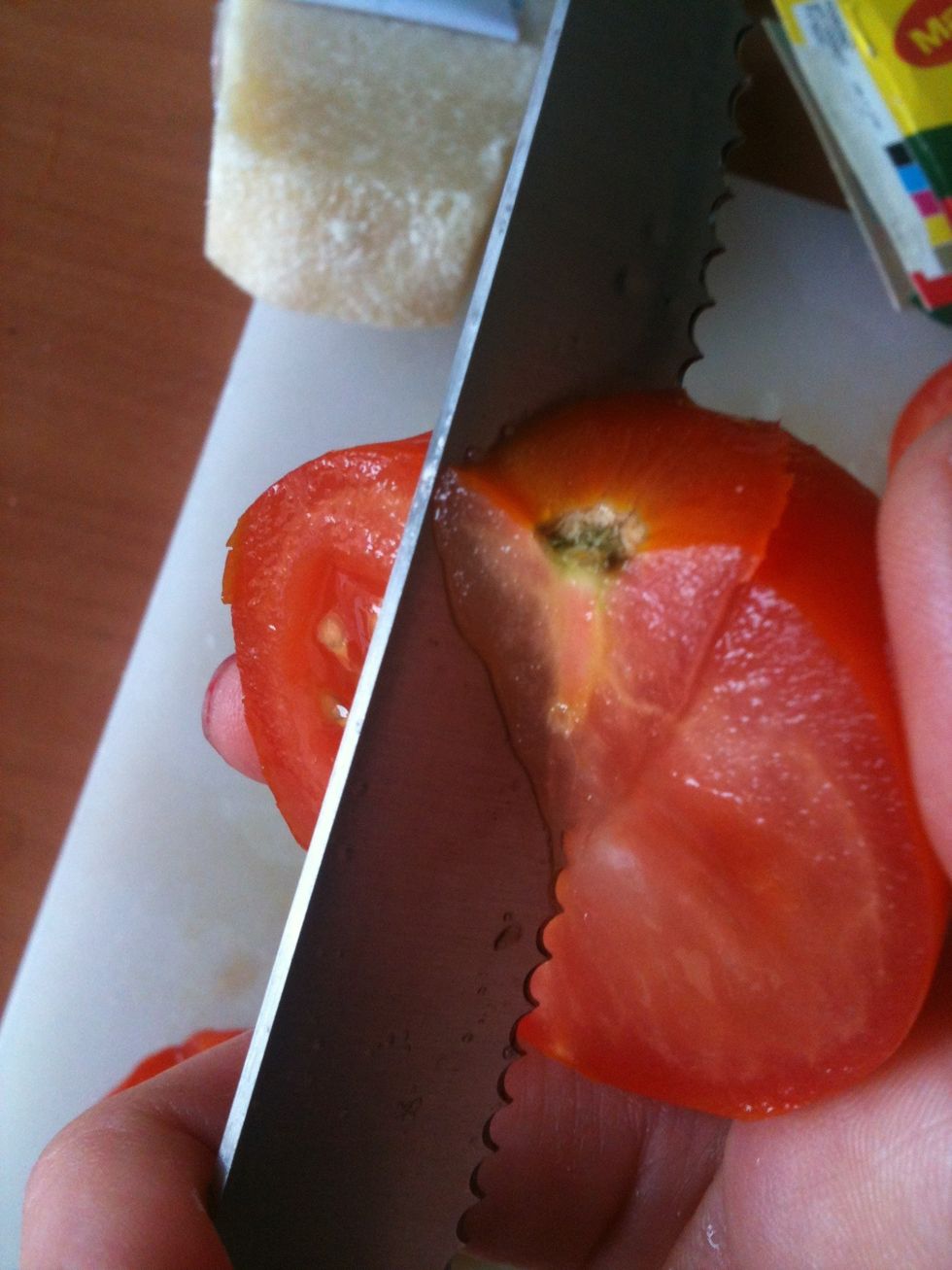 Slice the tomatoes in half and remove the hard part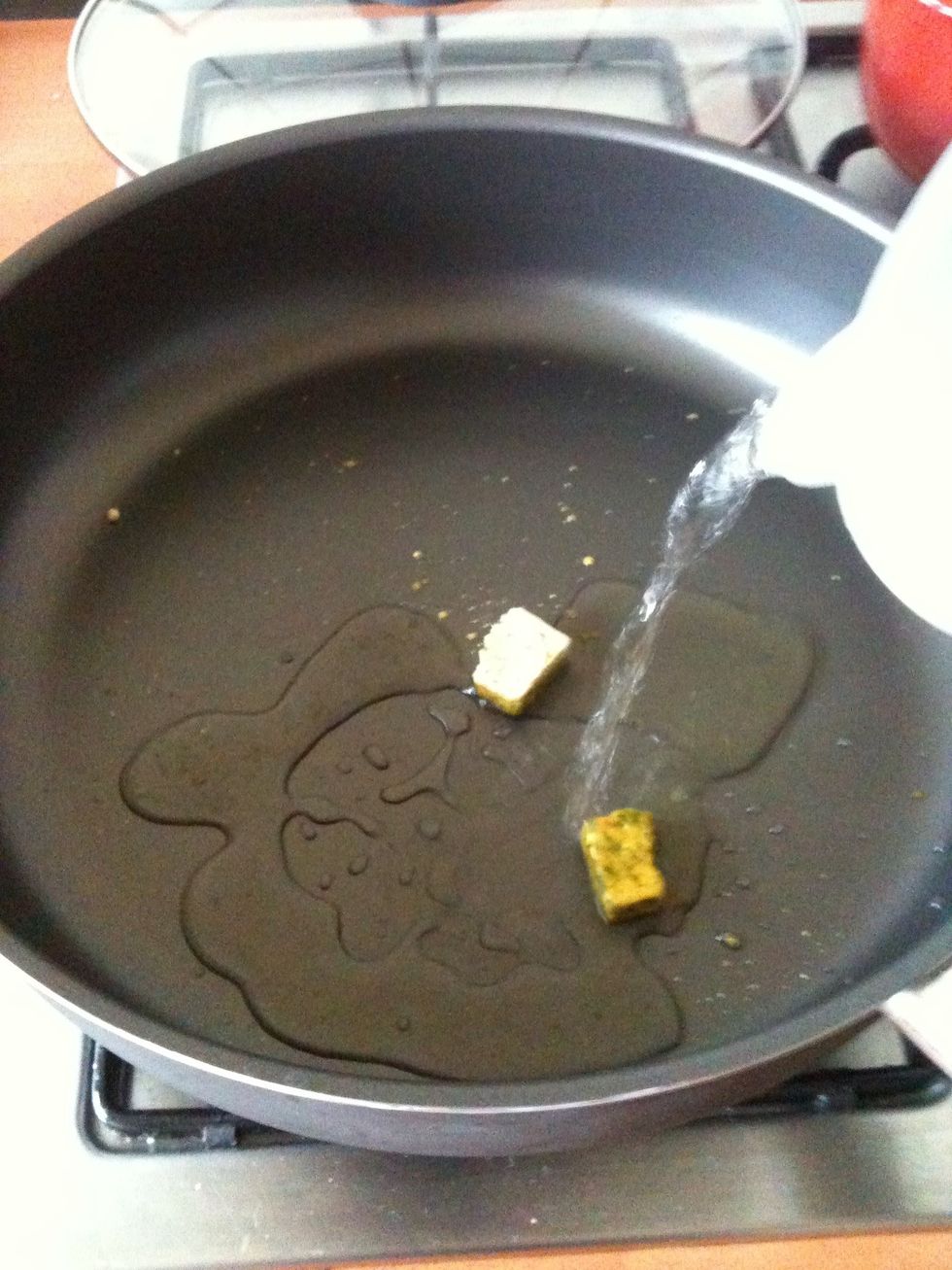 Boil the bouillon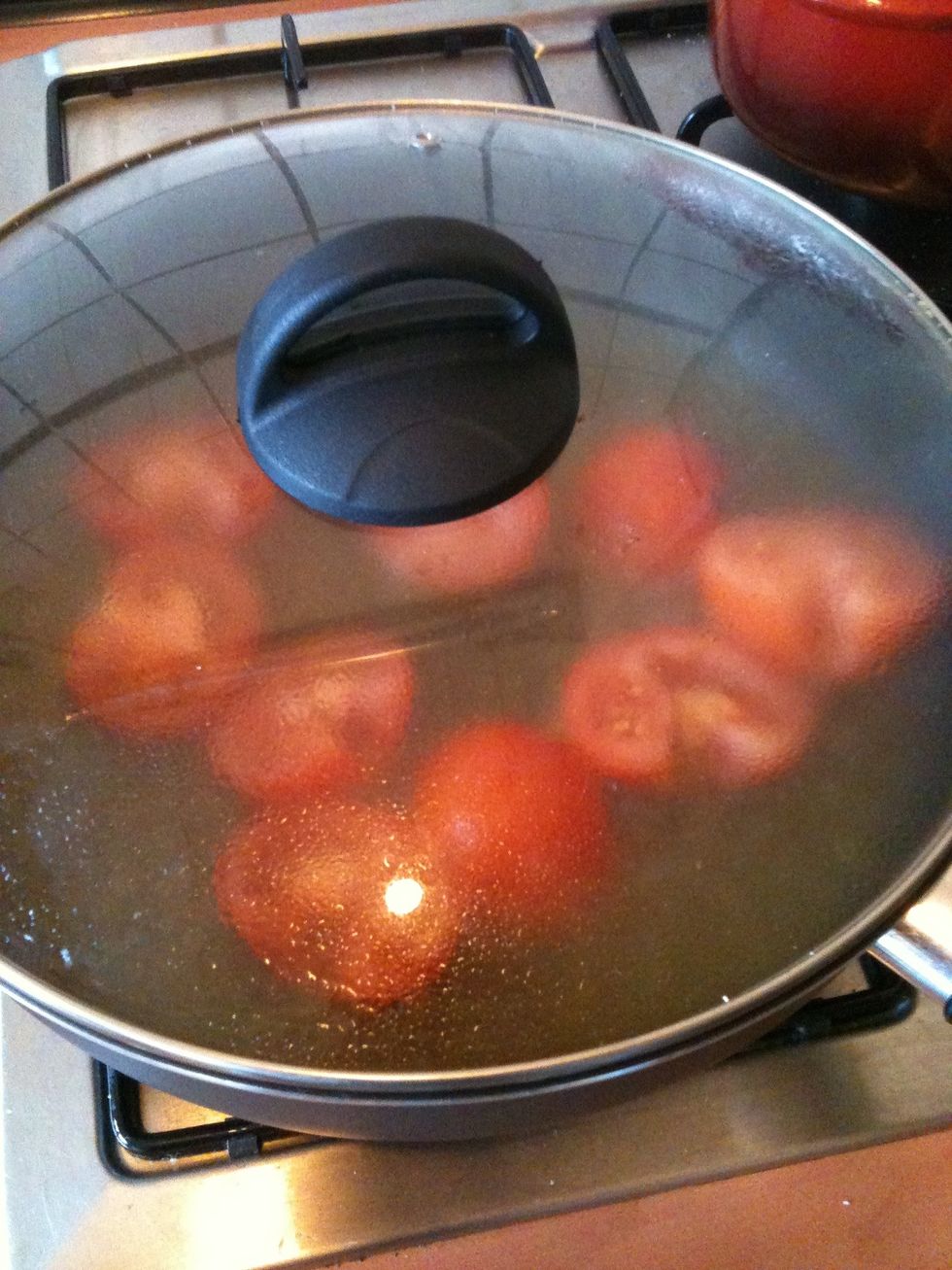 Add the tomatoes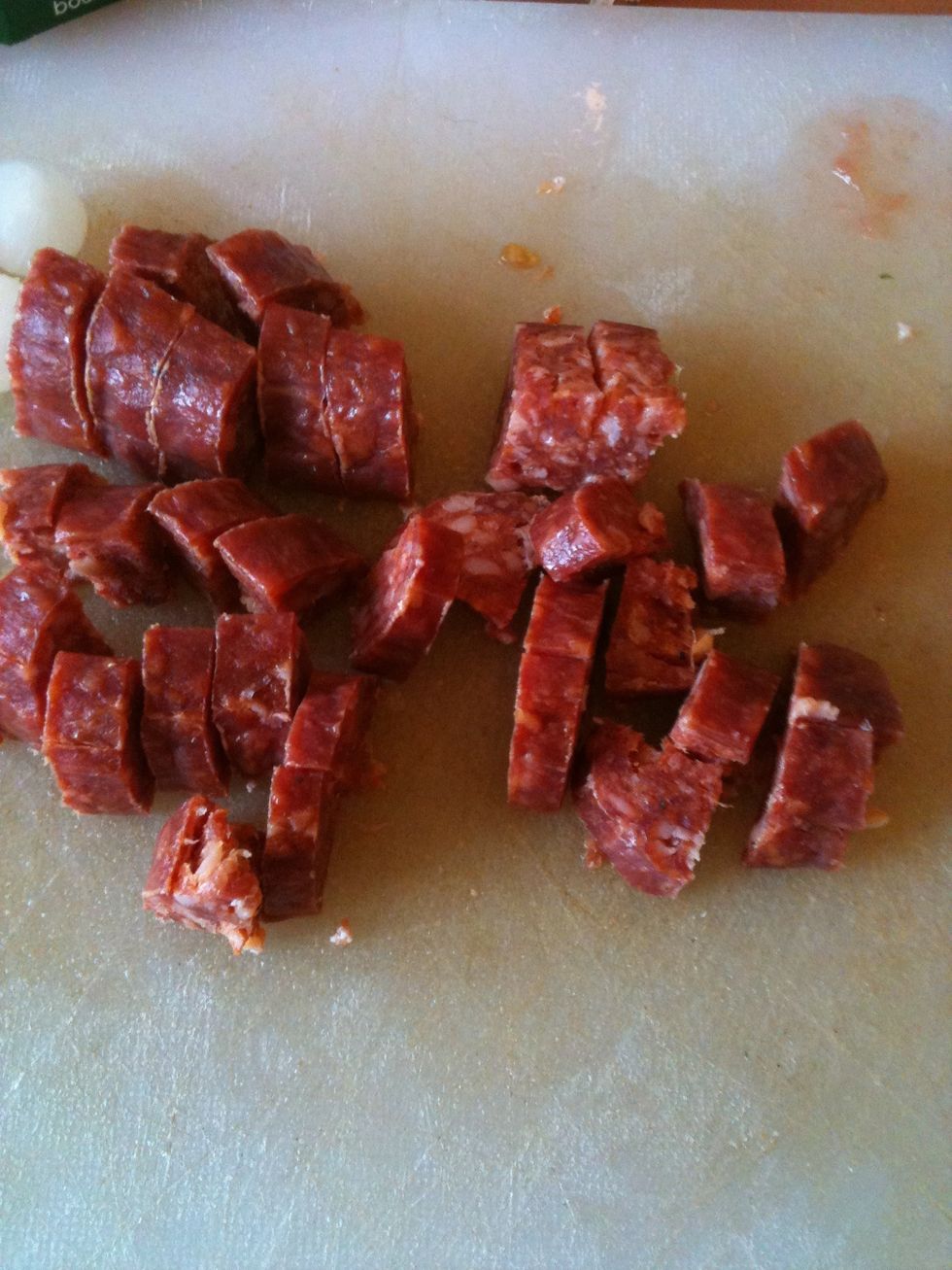 While you wait for 5 minutes, slice the chorizo....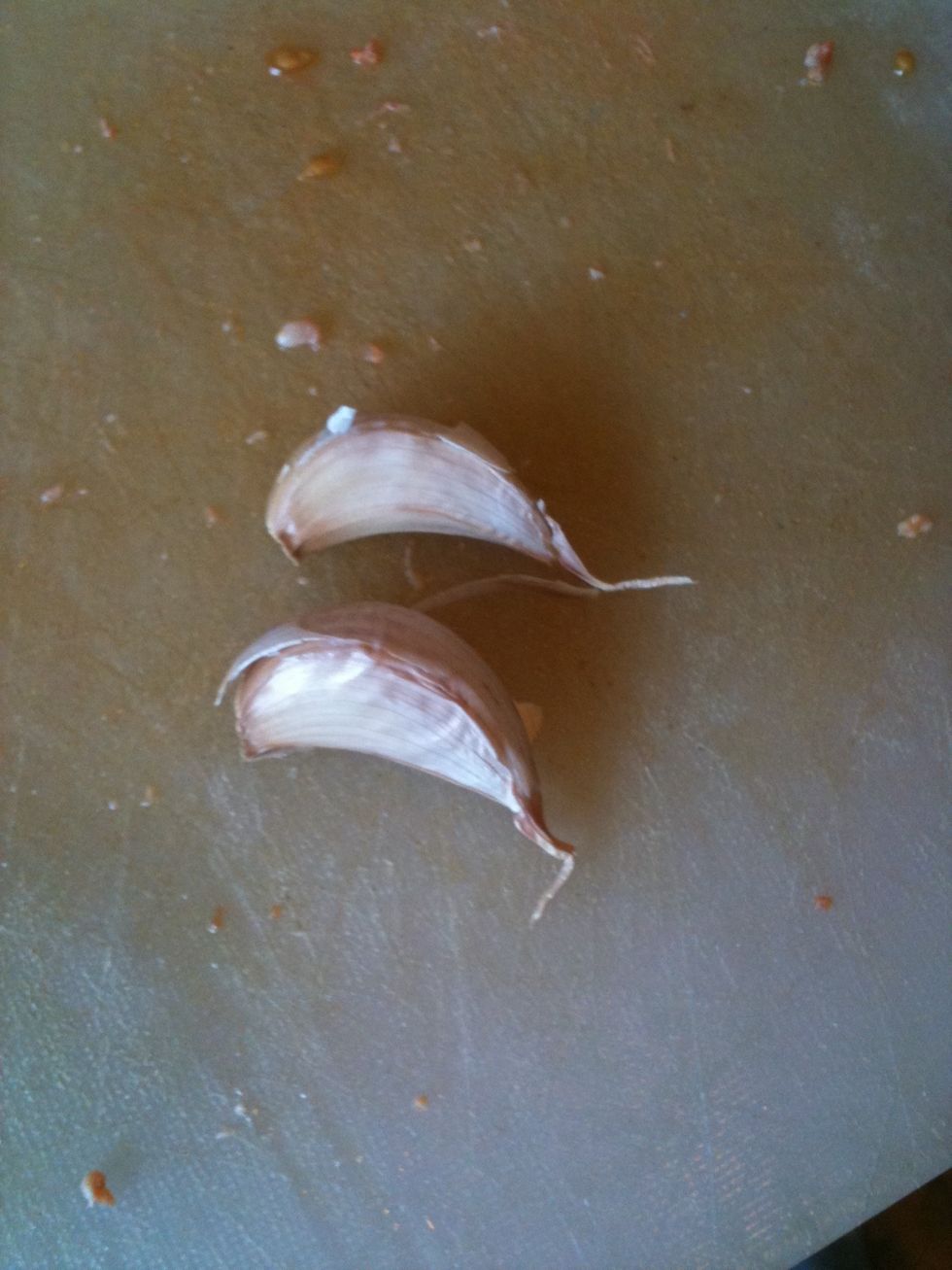 ...and the garlic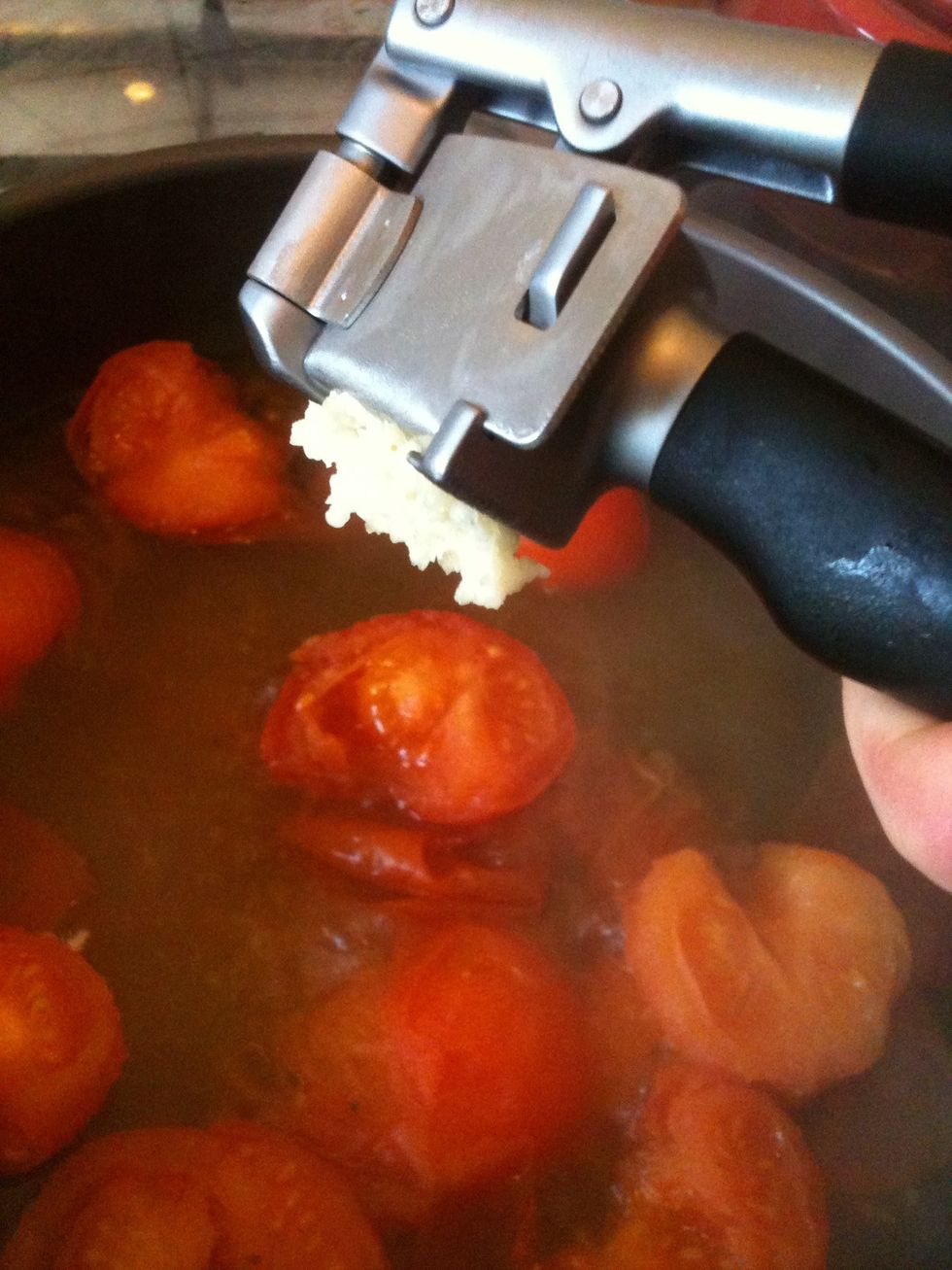 Add the garlic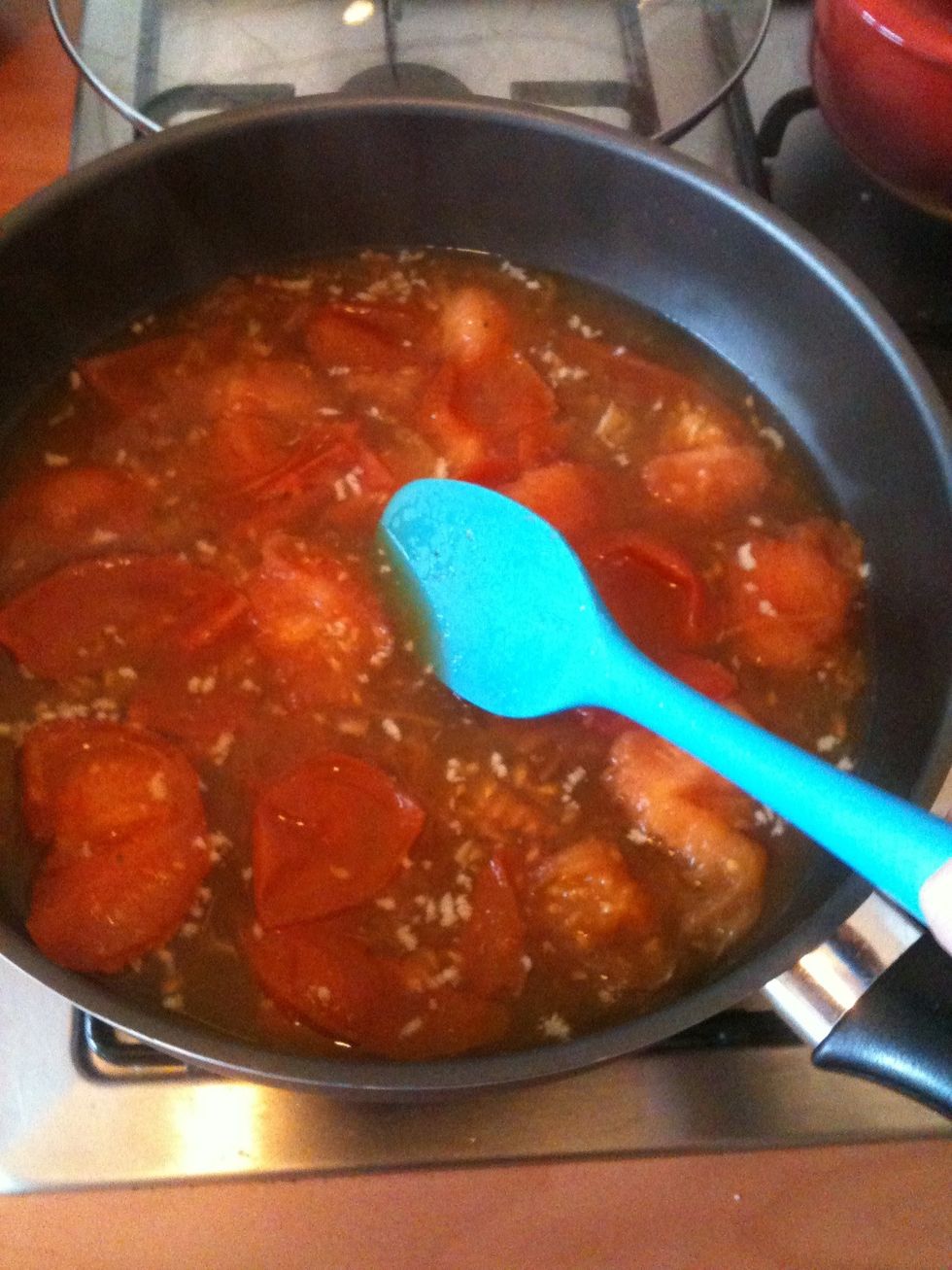 Stir and crush the tomatoes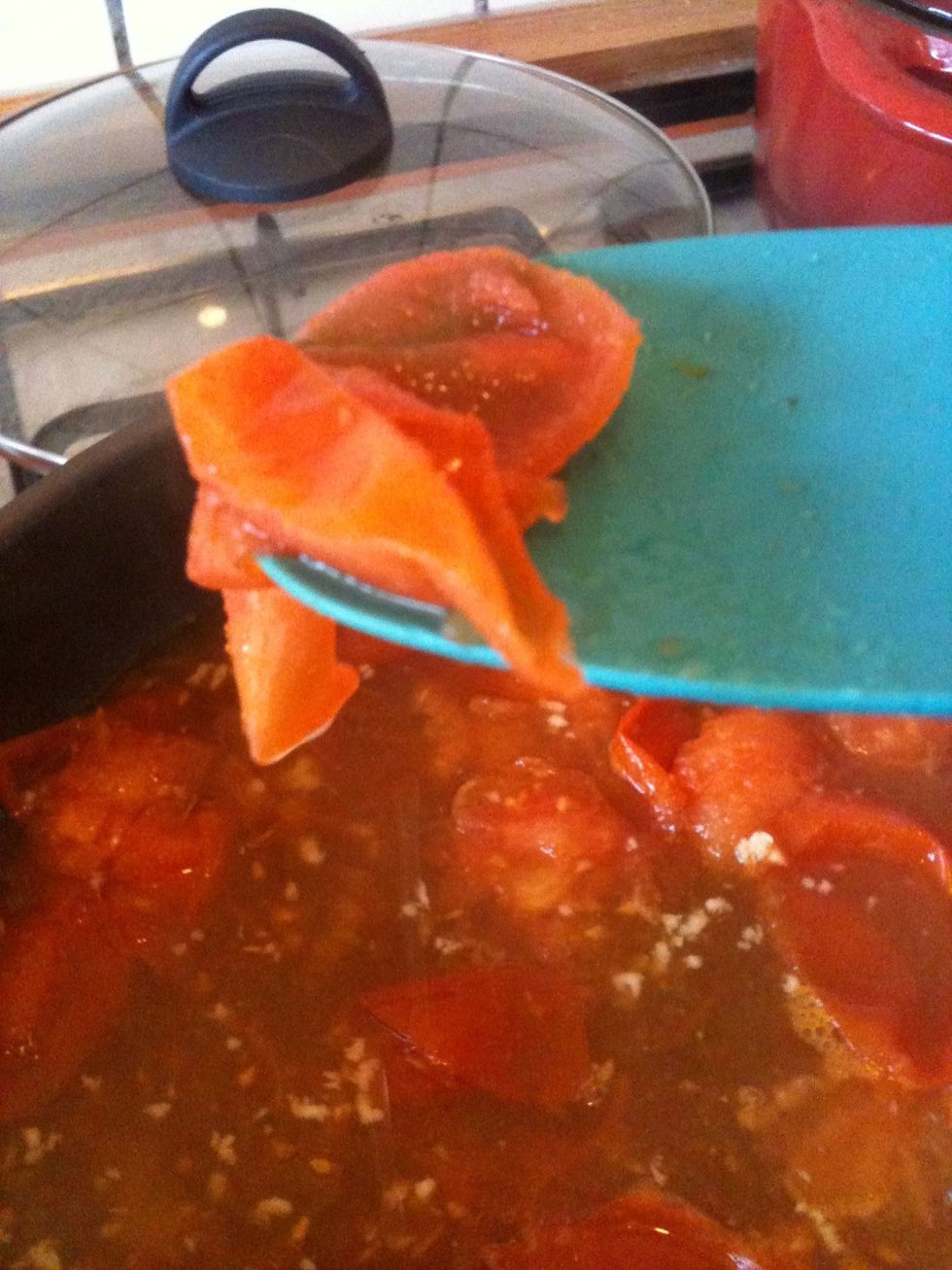 Remove the skin of the tomatoes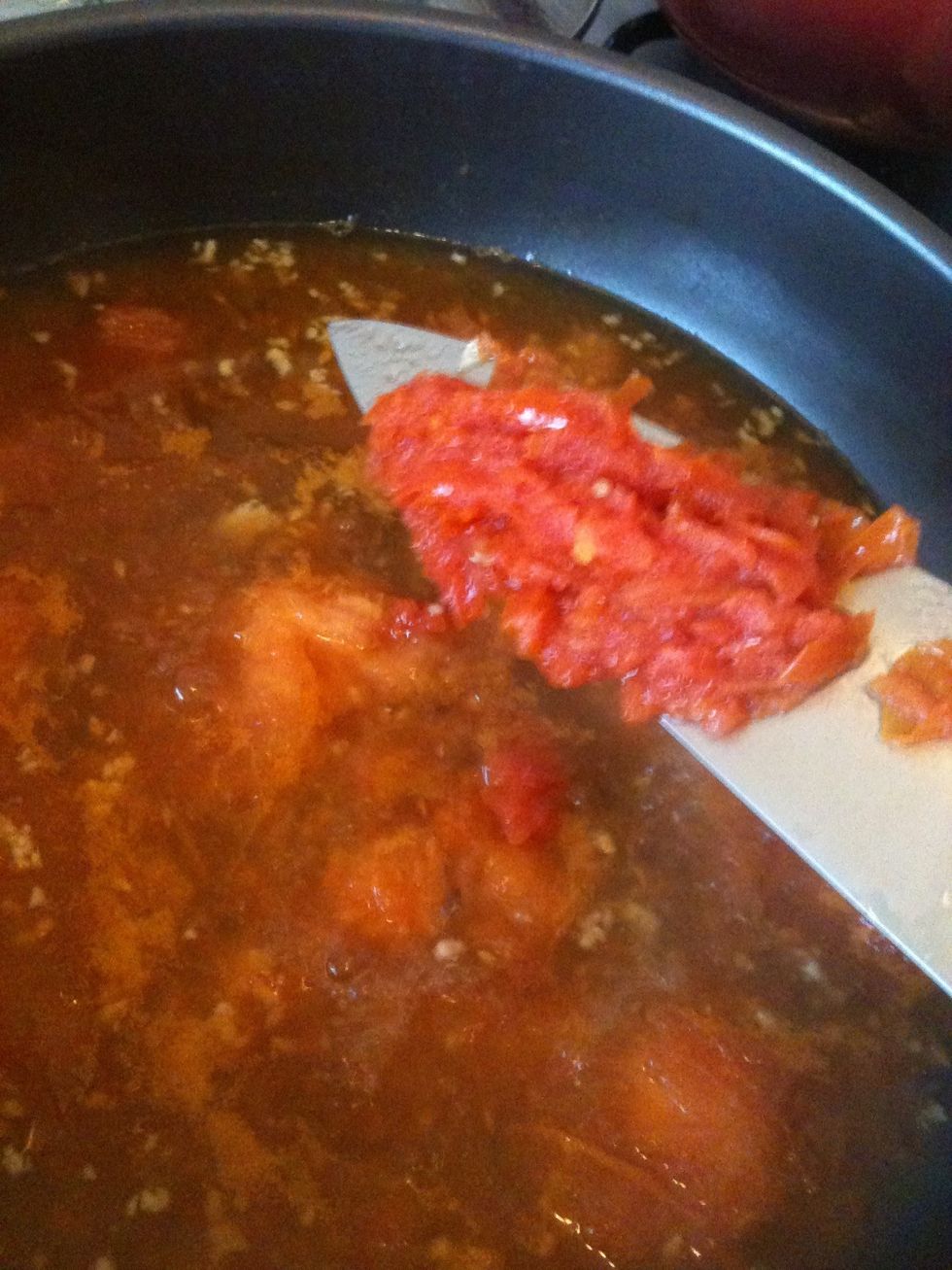 Slice the skin and put it back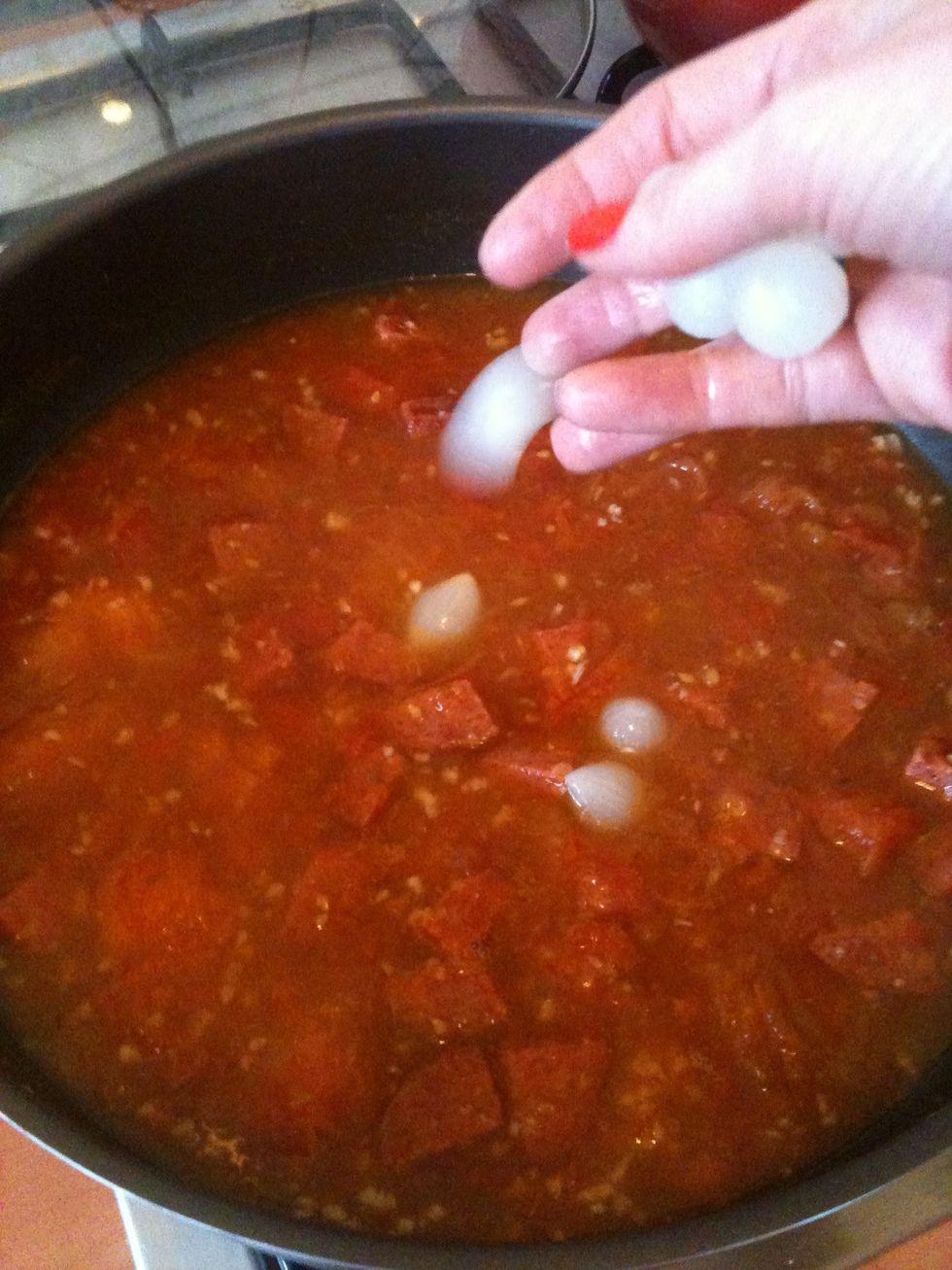 Add the chorizo, lemon juice, the onions and stir. Turn down the gass and leave it for about 15 minutes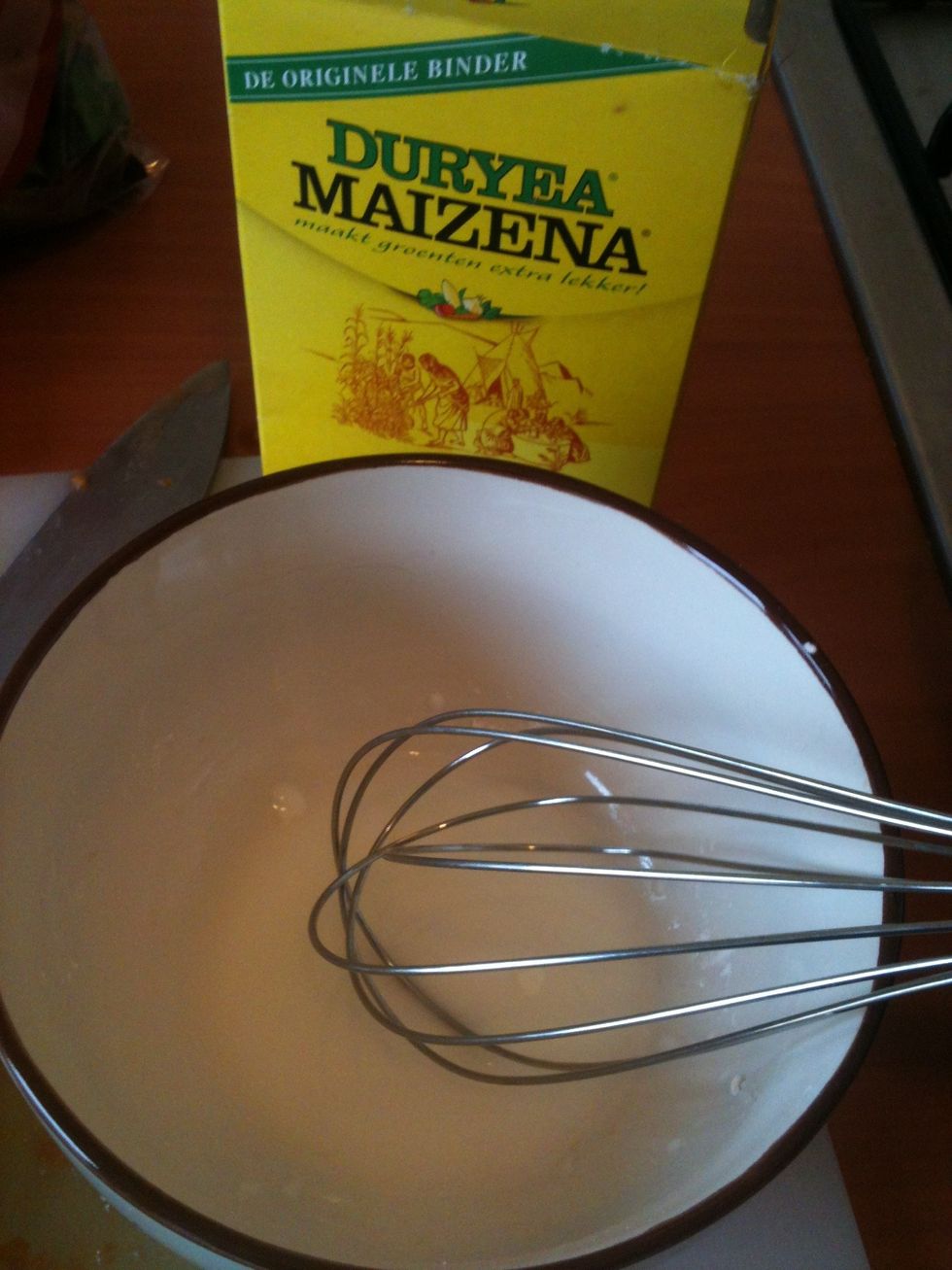 Make the cornstarch as written on the package and....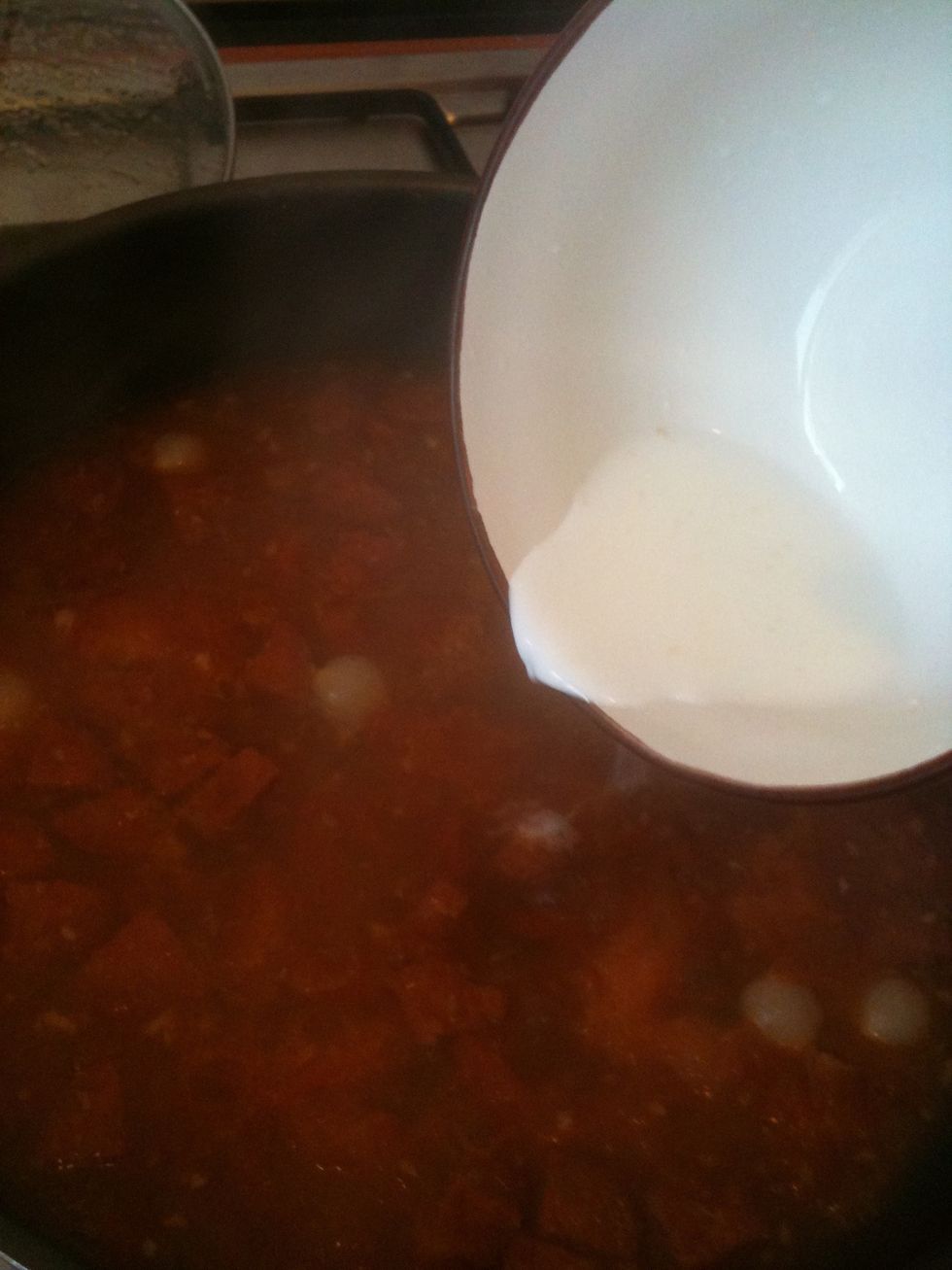 Stir it untill it is thick enough. If not, add more cornstarch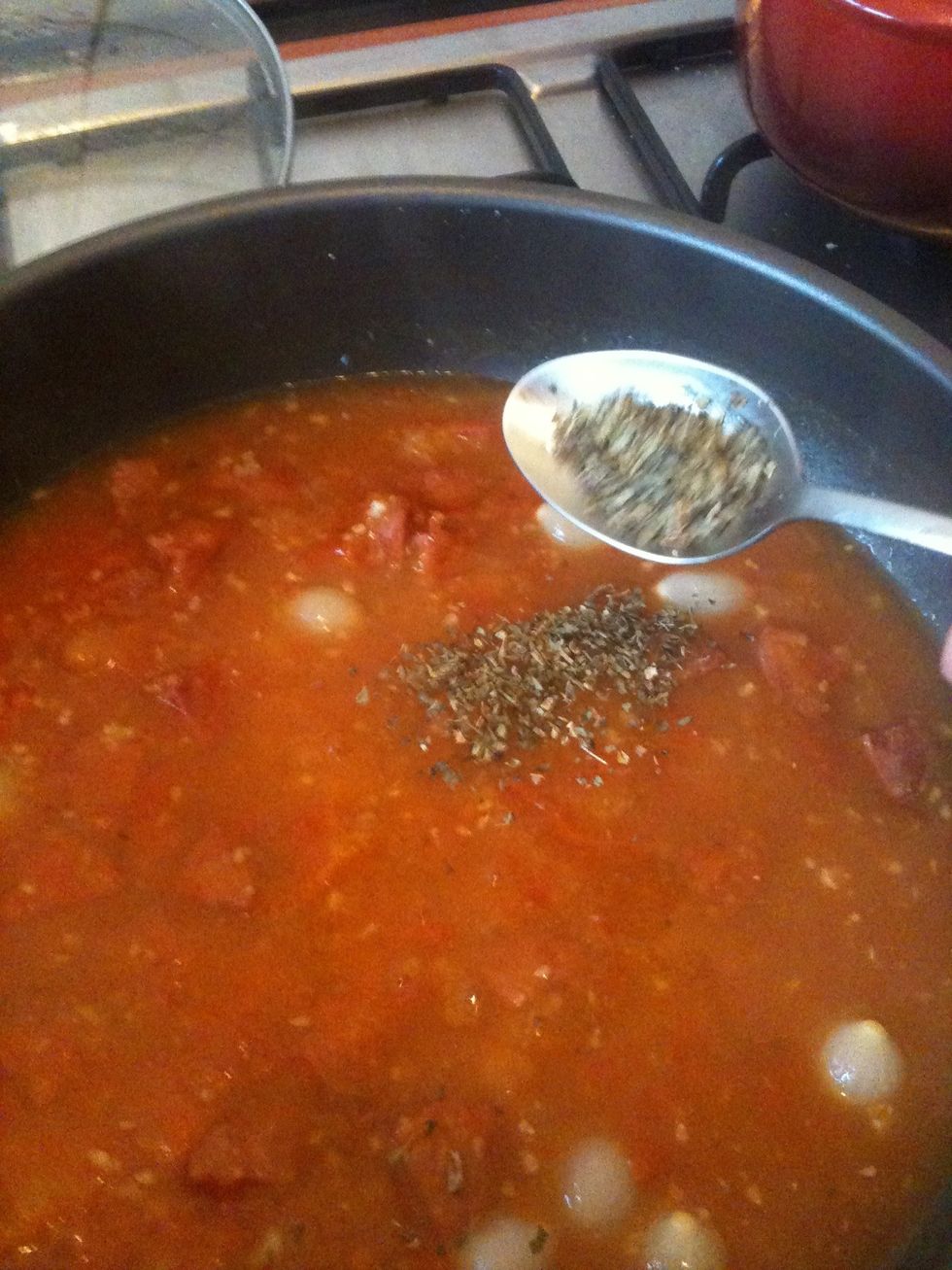 Add half a spoon of Italian herbs
Boil the gnocchi or any pasta you like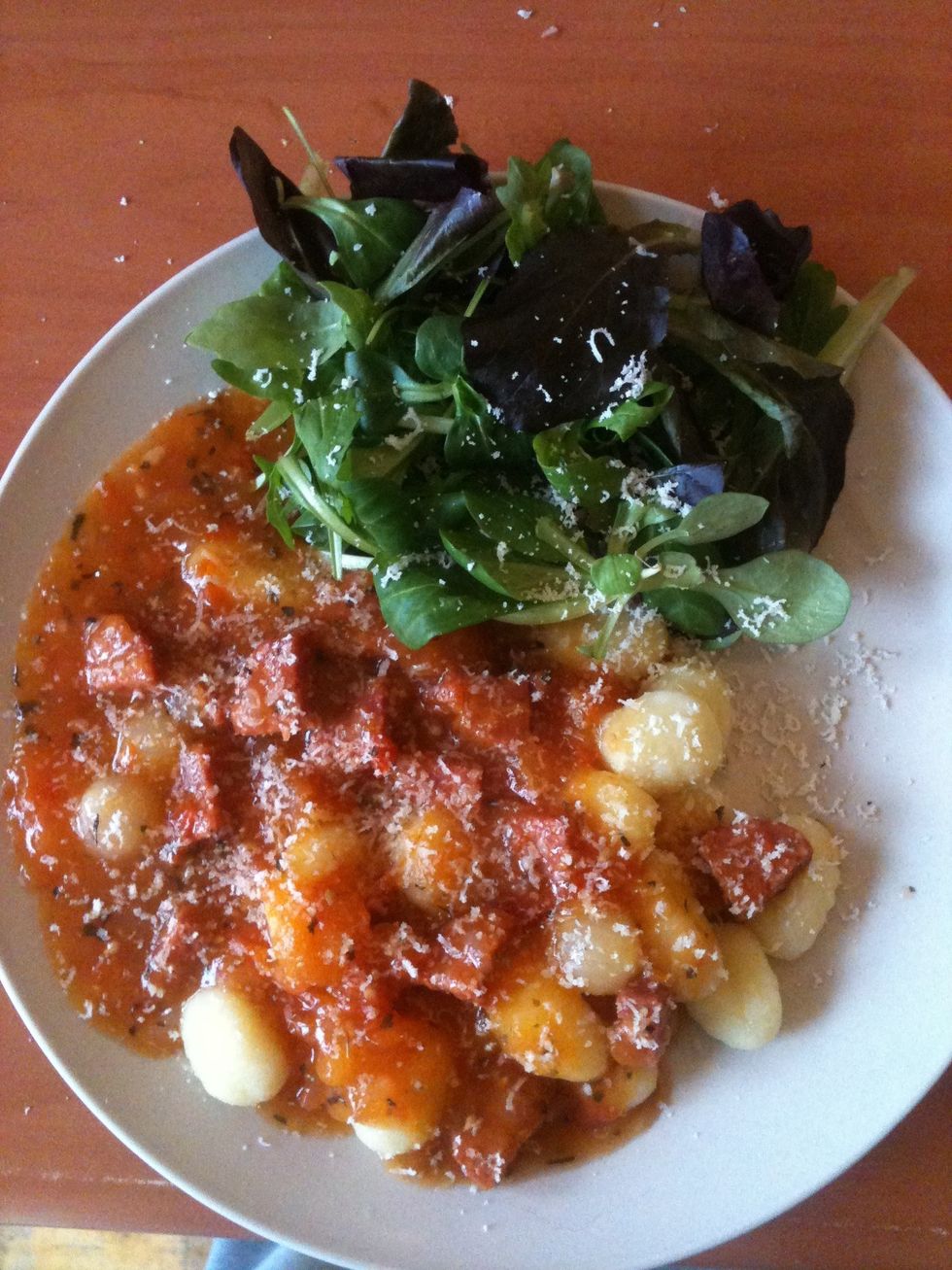 Put it on a plate, rasp the parmesan cheese and enjoy!!
6.0 Tomatoes
1/2l Bouillon
100.0g Chorizo
2.0 Garlic clove
Handfull of sour onions
Lemon juice
1/2Tbsp Italian herbs
Parmesan cheese
Cornstarch
Salad as a sidedish
Marleen Van Veen
Years ago I started to make my own cookery book. Now I want to share these easy, healthy and happy recipes with you. ENJOY food as much as you enjoy life!
Amsterdam, The Netherlands