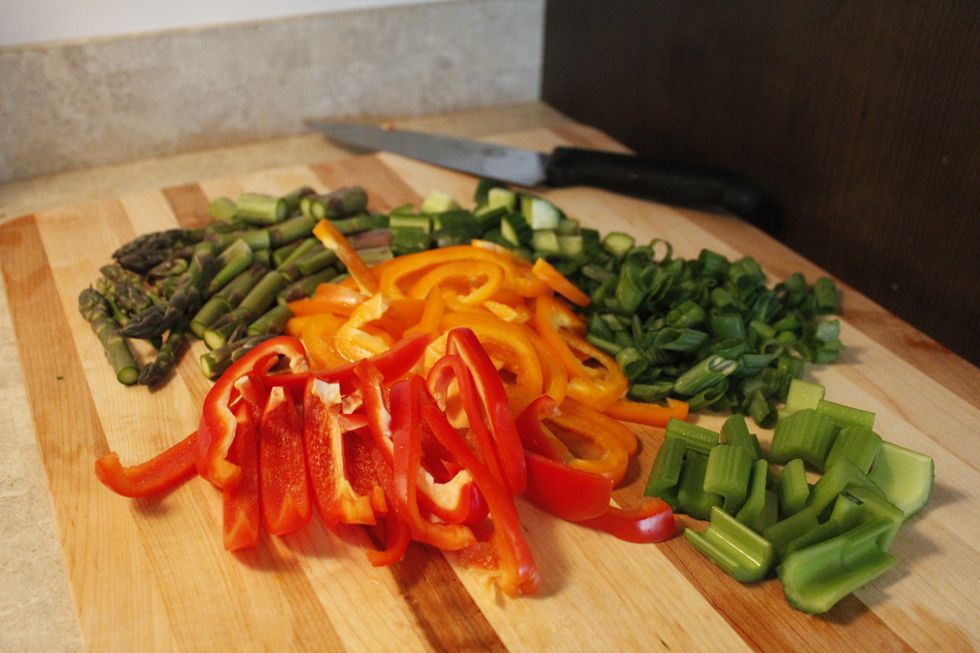 Chop your vegetables and prepare a pan with olive oil and garlic.
Start with the large leek, celery, and green onions and let simmer for ten minutes.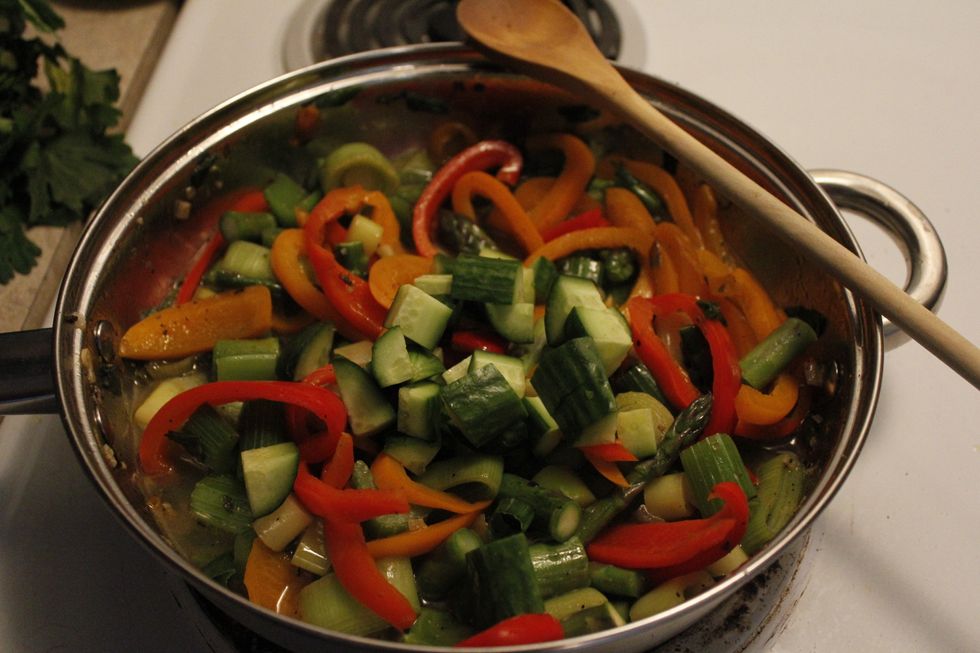 After ten minutes, add remaining vegetables to the pan and simmer for 20 minutes.
After twenty minutes, add the chick peas, and....
....the spinach! Continue to simmer for ten minutes.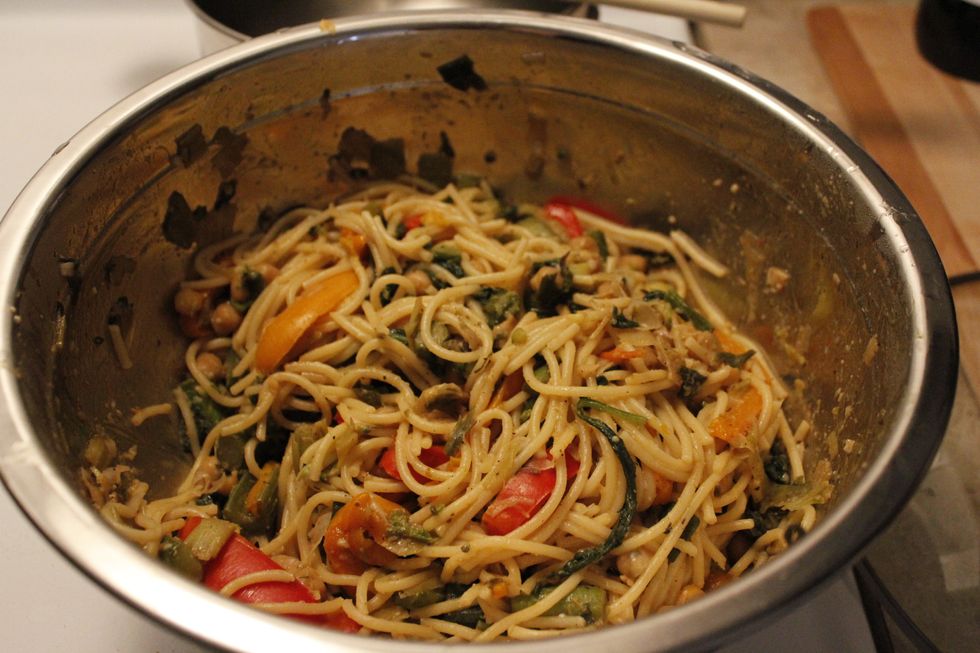 Toss with cooked linguini, and let stand for ten minutes before serving. Bon appetit!
50.0g Baby Spinach
3.0c Vegetable Broth
1/2c Olive Oil
2.0 Garlic Cloves
1.0lb Linguini
1.0 Large Leek
1.0bnch Green Onion
1.0bnch Asparagus
2.0 Bell Peppers
2.0 Small Cucumbers
540.0g Chick Peas
Salt and Pepper
1.0 Stalk of Celery