Pasta Primavera means "Spring" for the first vegetables of the season, traditionally broccoli, carrots, peppers and tomatoes. You can use short noodles such as penne or long ones. Have fun with it!!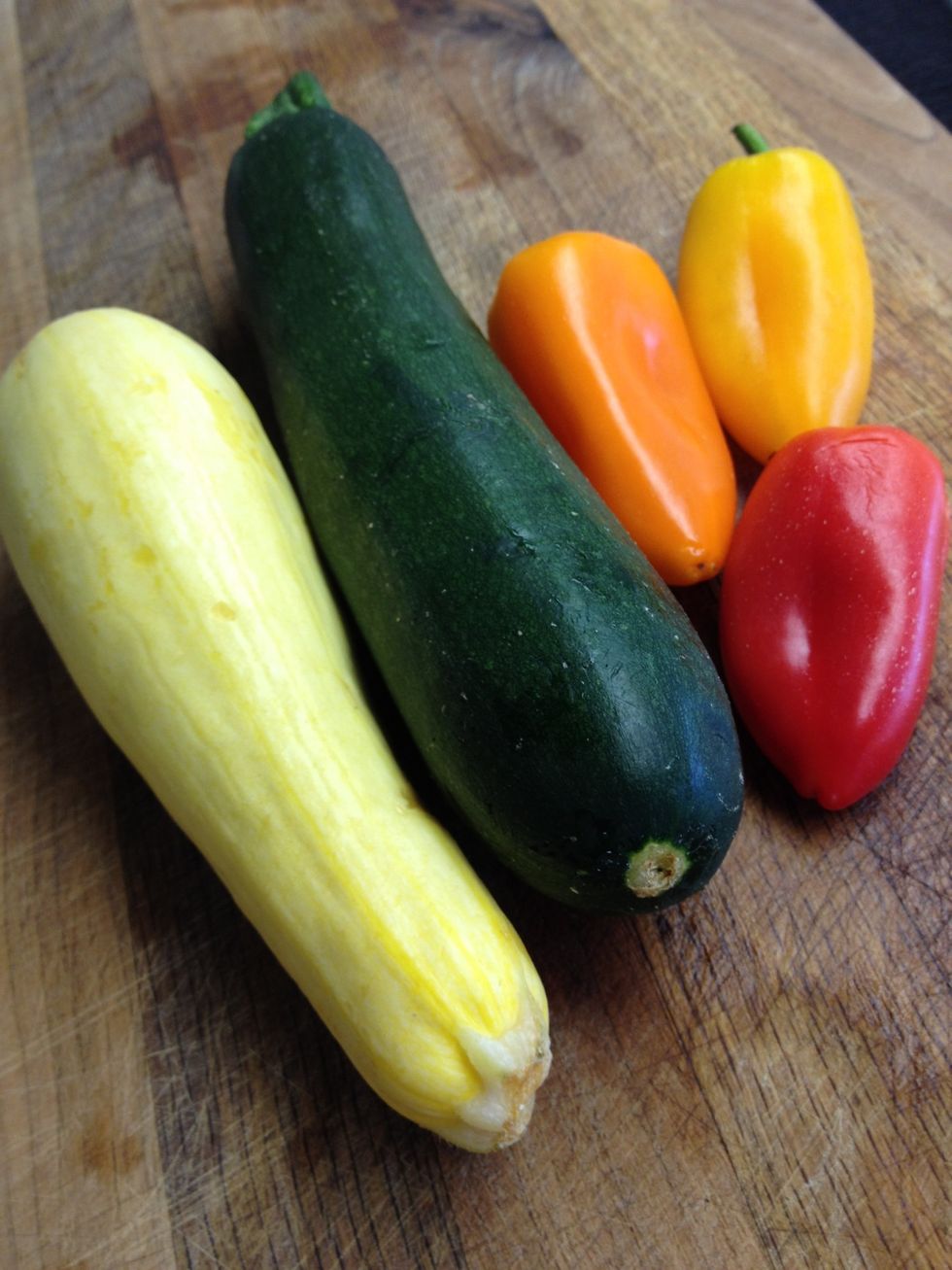 I used yellow squash, zucchini, red, yellow and orange peppers for a variety of color.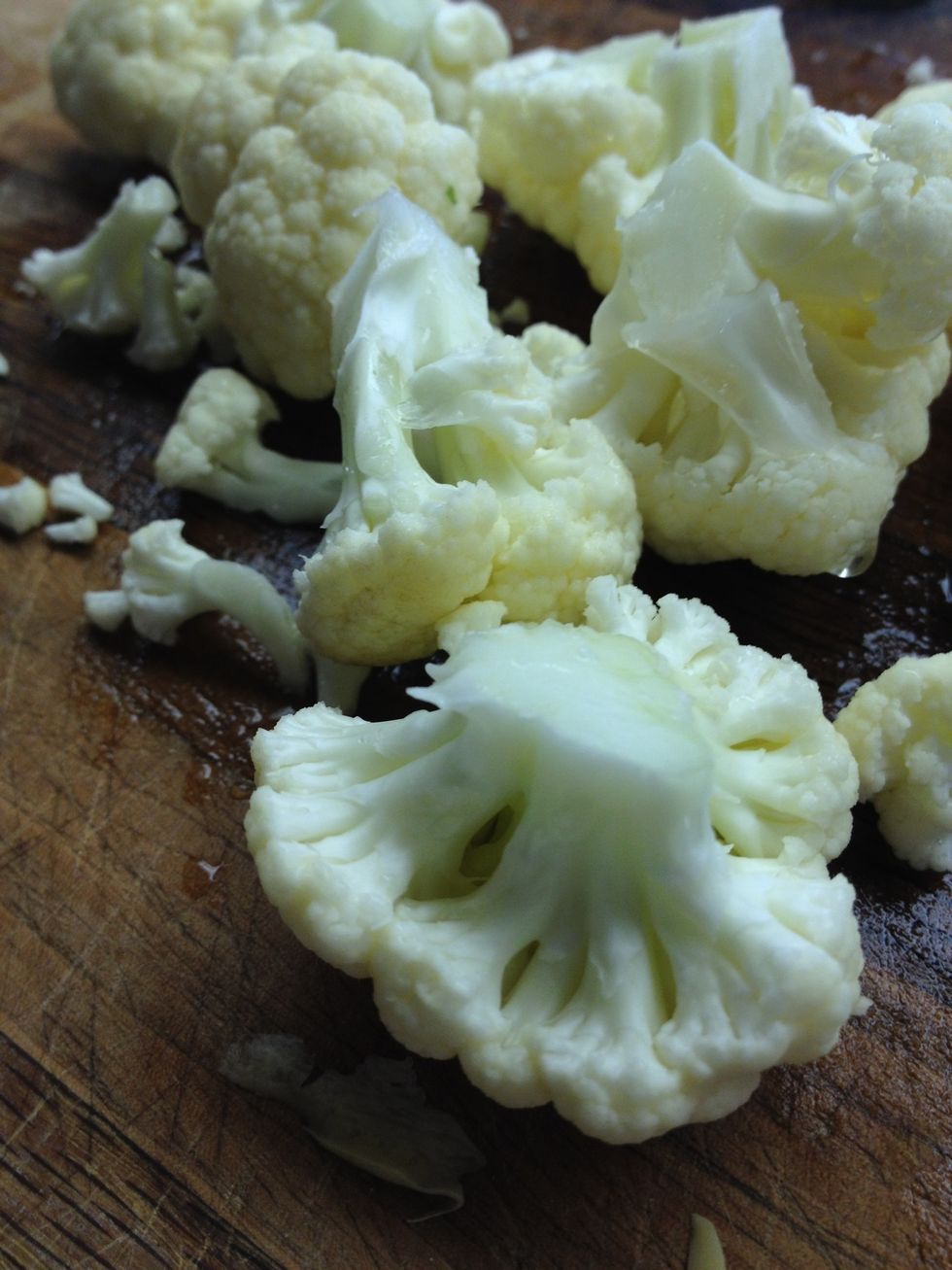 and cauliflower.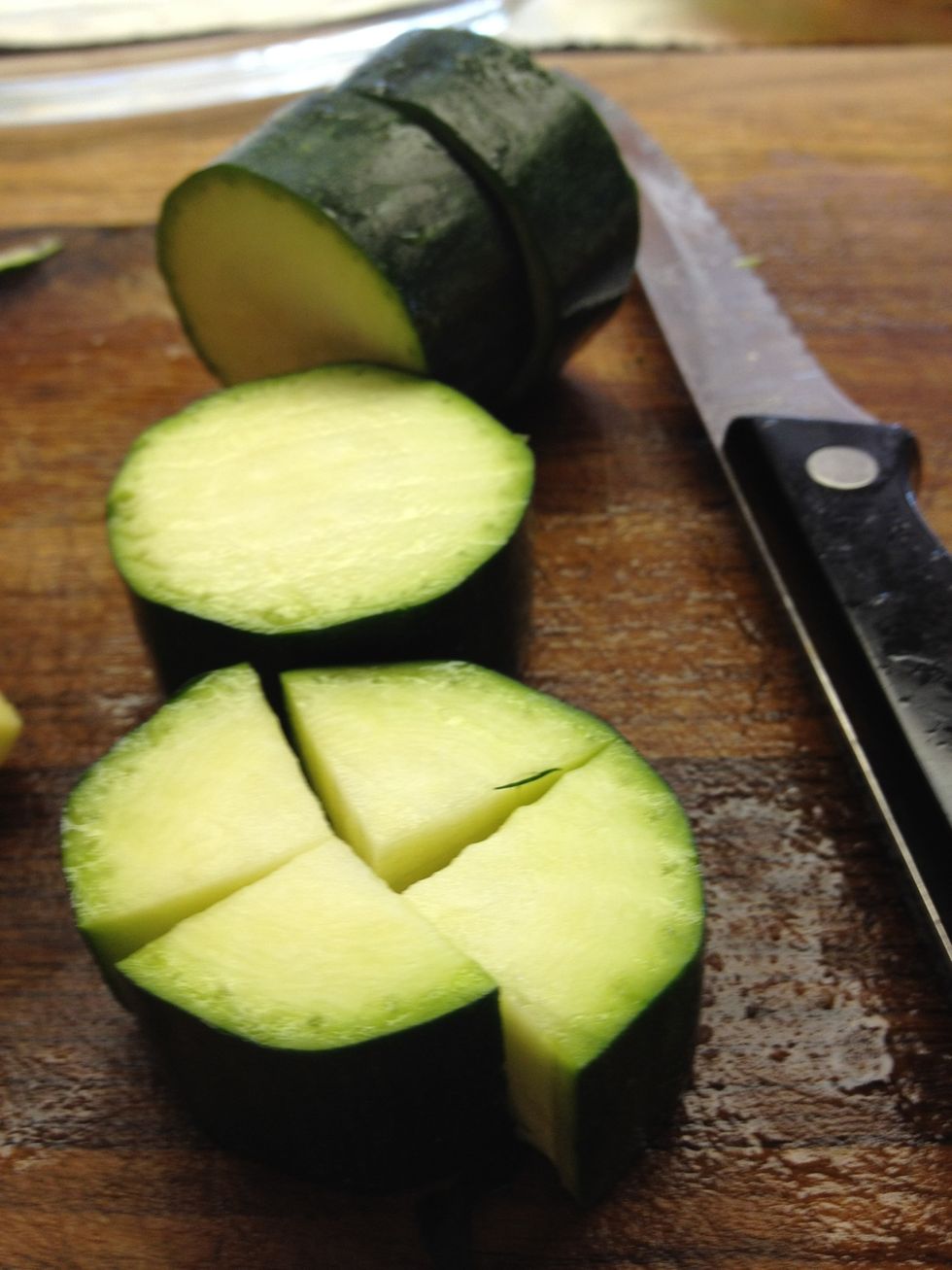 Cut up the veggies.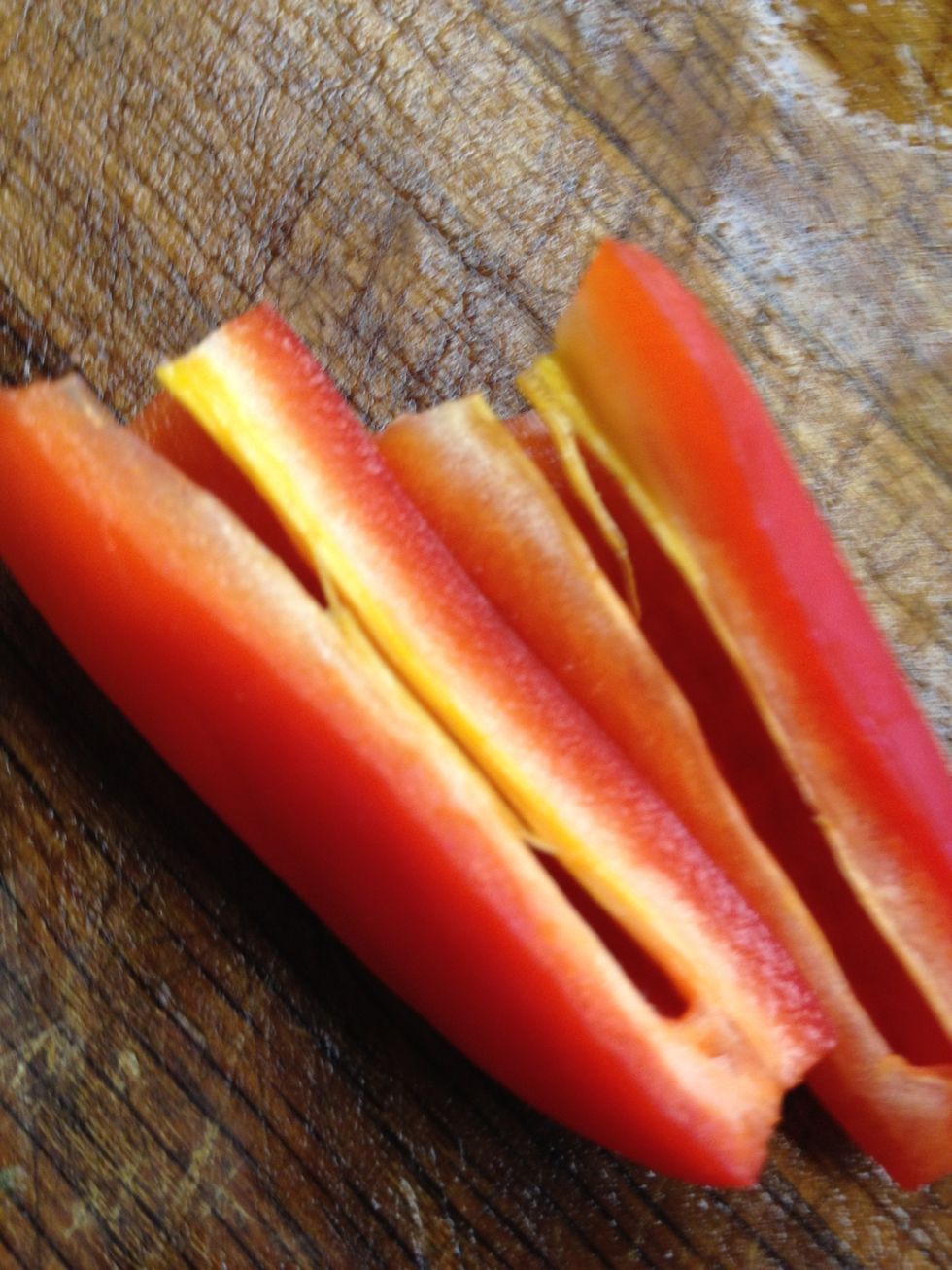 Cut the peppers, remove white membrane and slice into strips.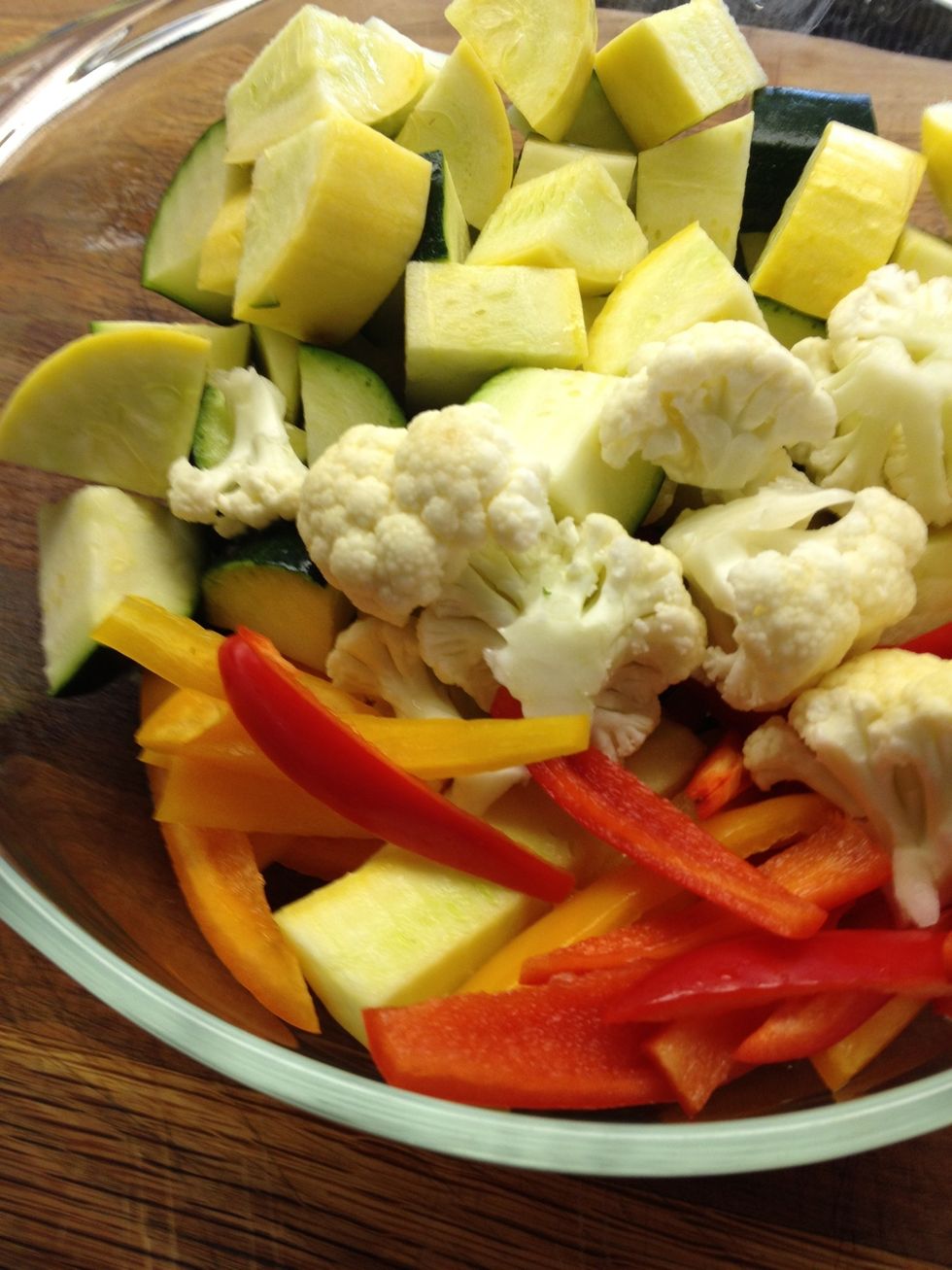 I added a capful of apple cider vinegar to bring out the color in the veggies while steaming in the microwave.
Set aside in the microwave and begin boiling your water for the pasta.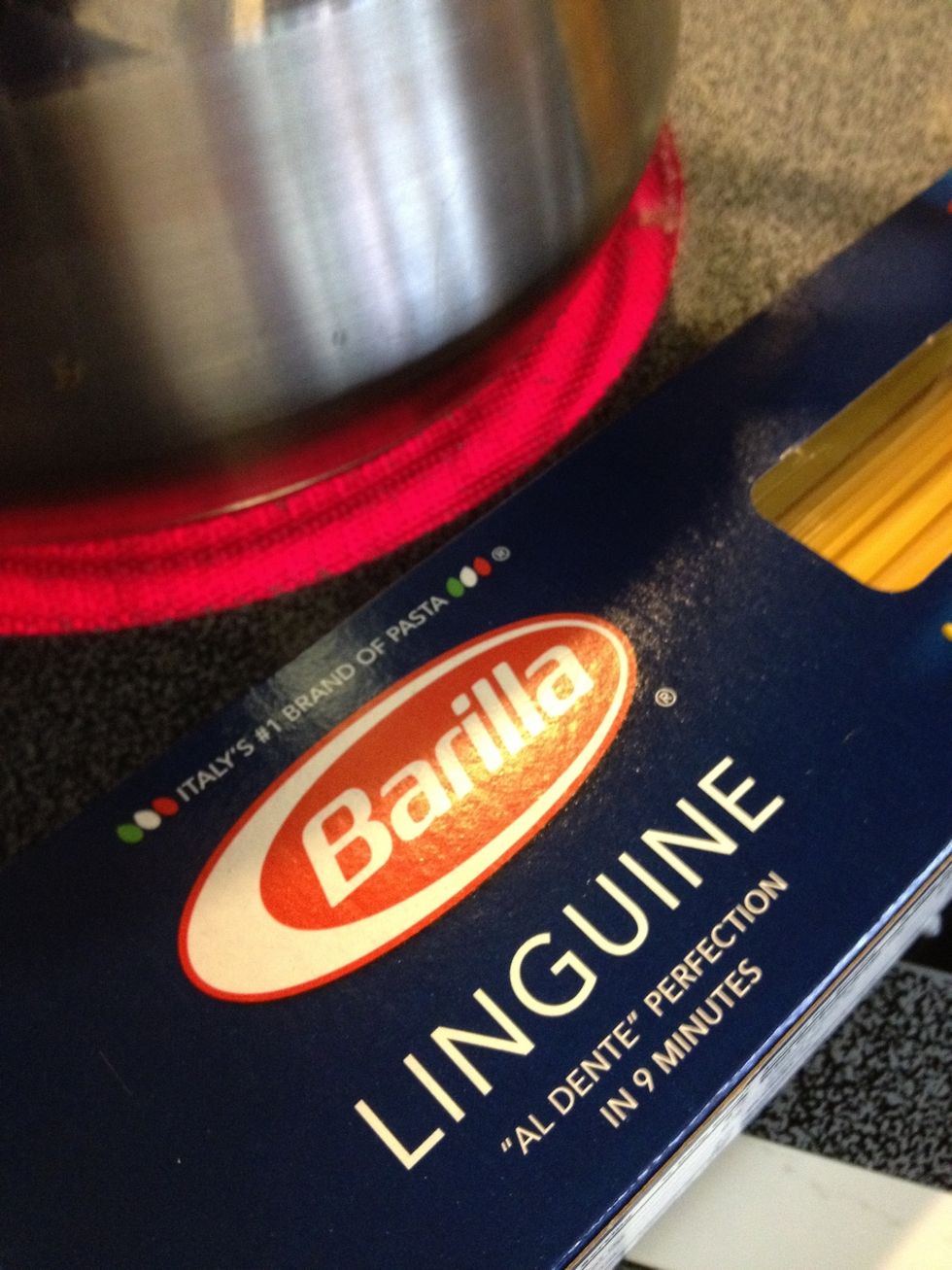 I chose Linguini.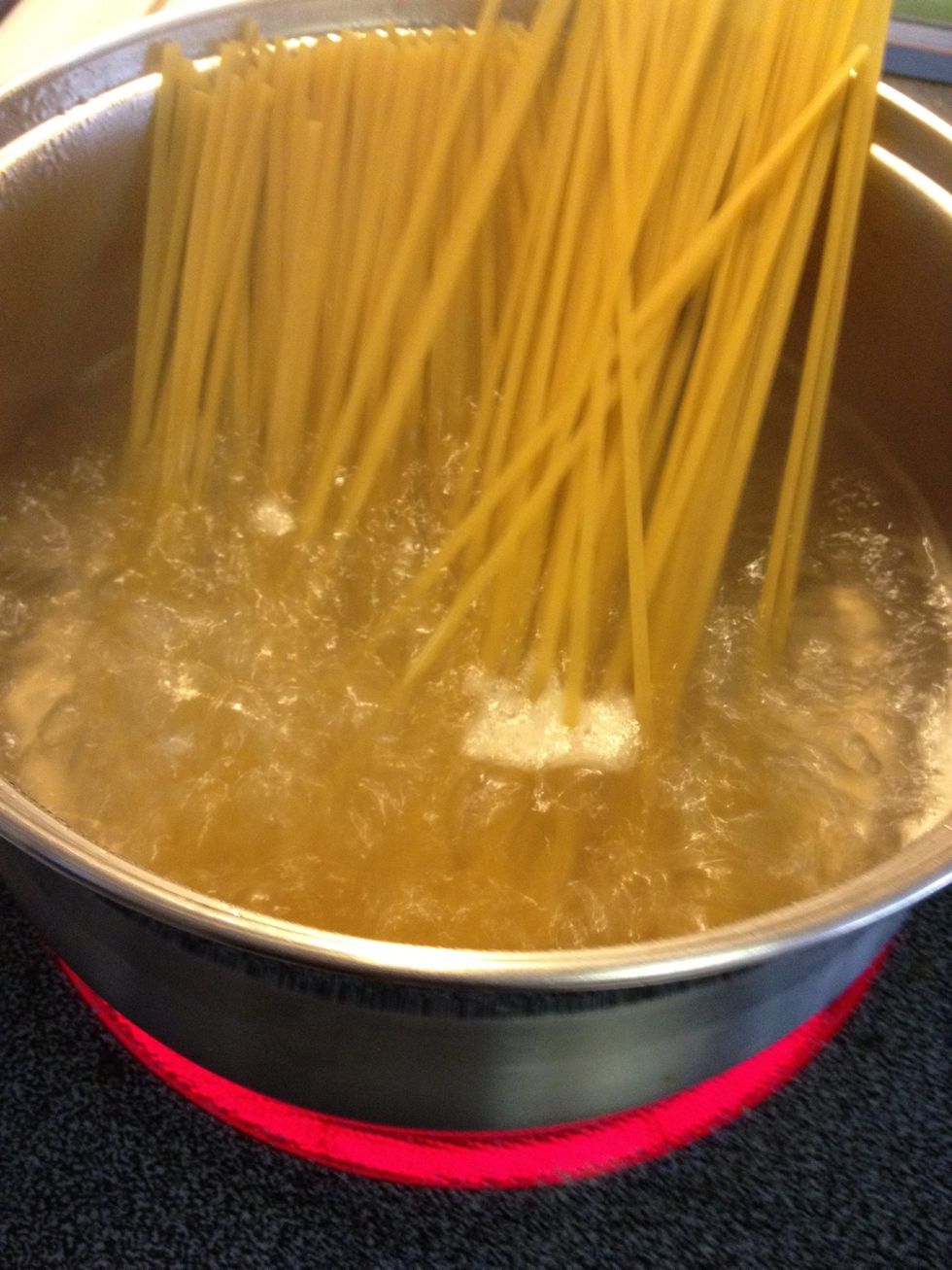 Cook according to directions.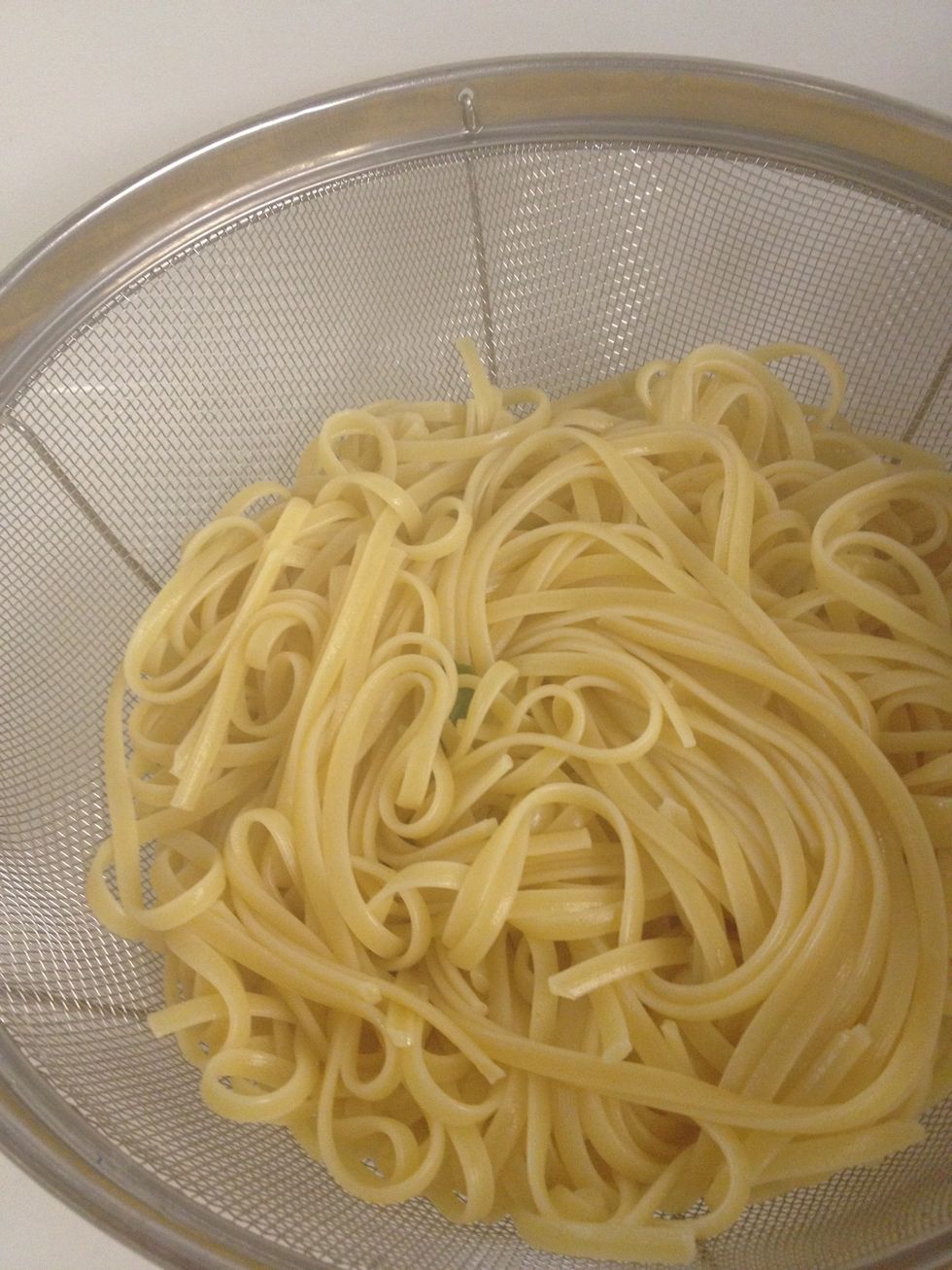 Strain off the water. Do not rinse. (I mix in a tablespoon of butter or olive oil to separate the noodles, cover, and set aside.)
Now is a good time to start microwaving your vegetables on high for 6 to 8 minutes while you begin your white sauce.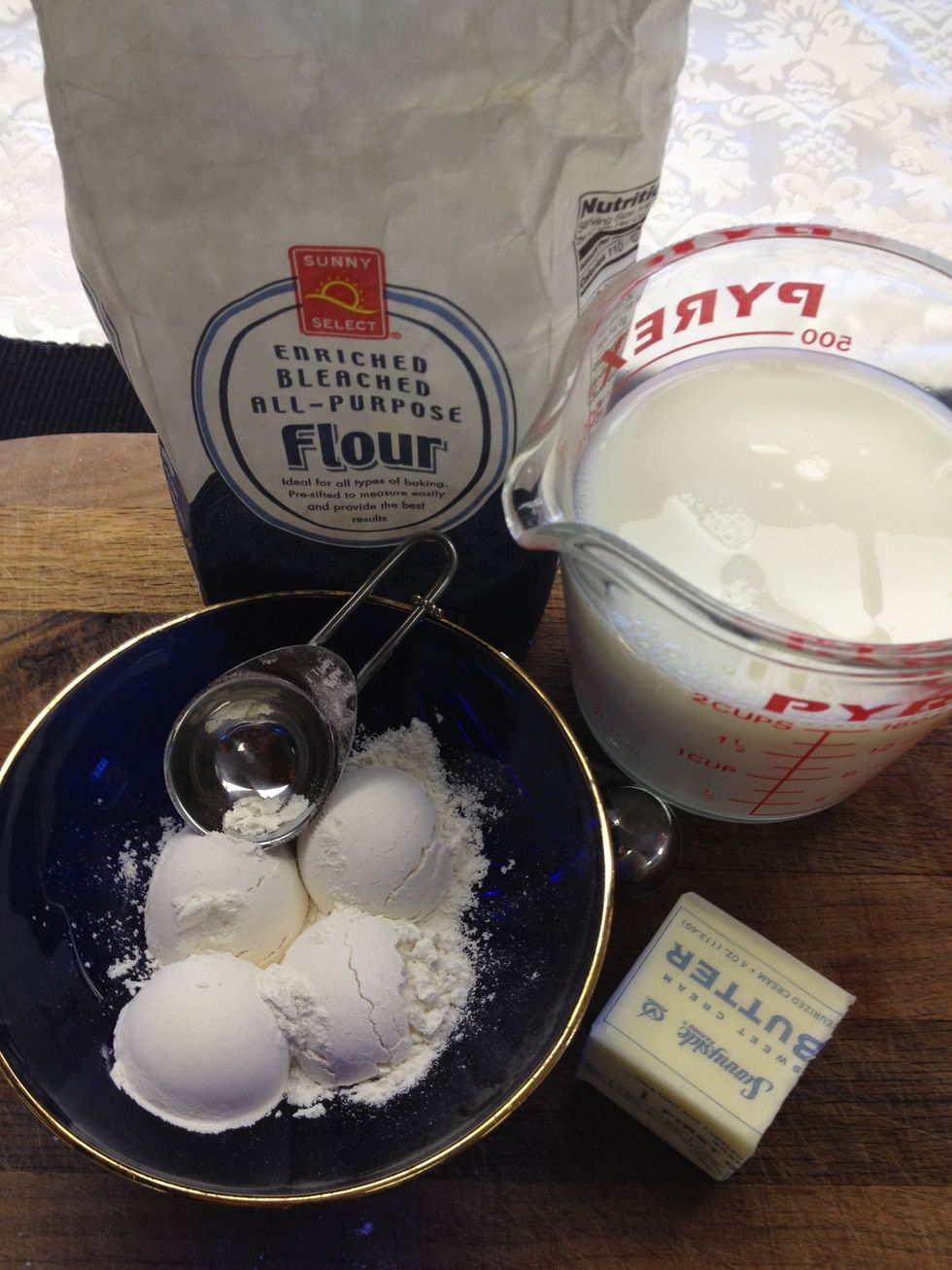 You will need 4 TBS butter, 4 TBS flour, and two cups milk. (Bechamel sauce)
- or- you can just use your favorite Alfredo Sauce :-)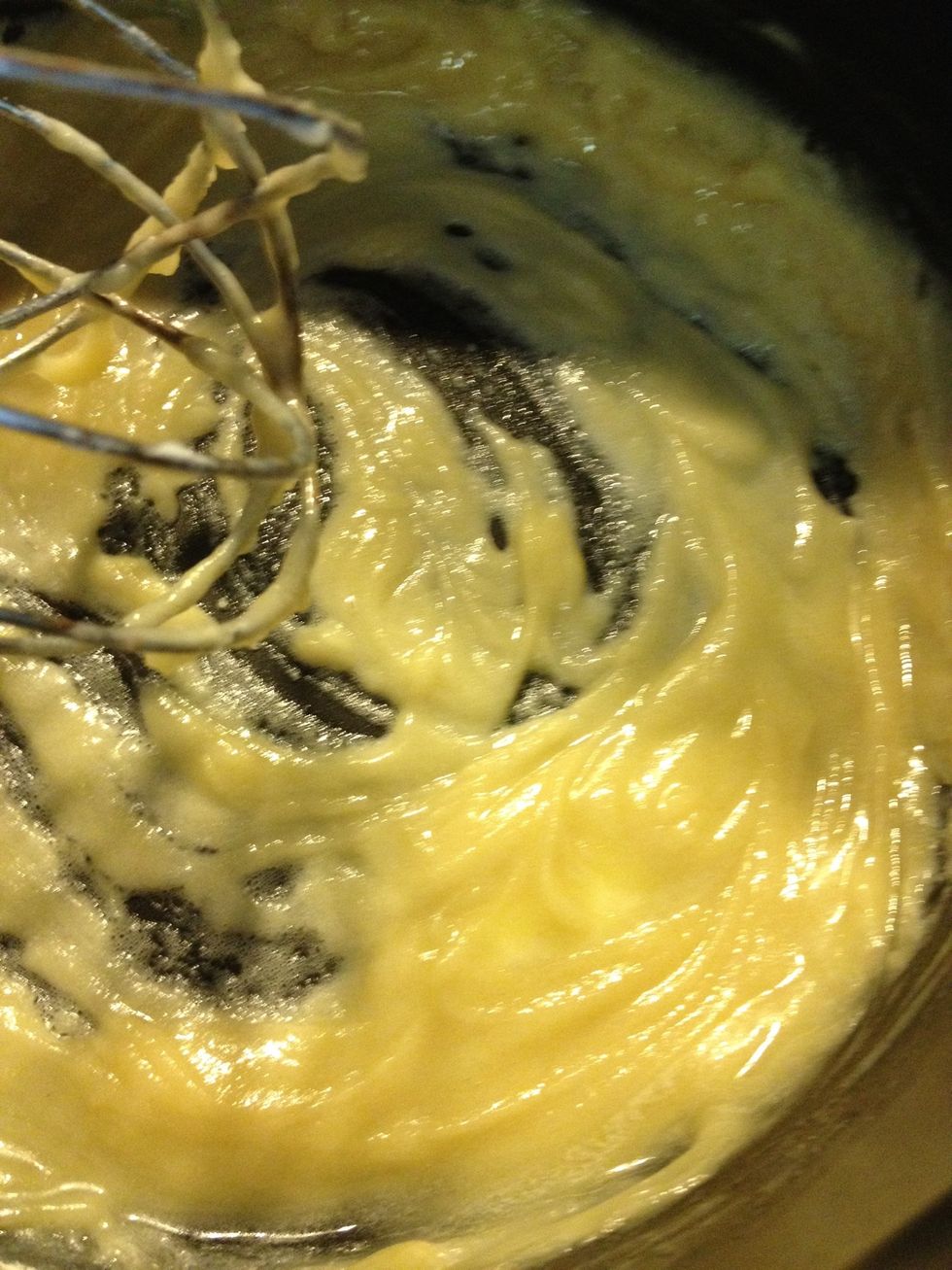 For the white sauce whisk the butter and the flour together over medium heat until there are no lumps.
This sauce gets quite thick. If you prefer a thinner sauce use less flour or thin with milk as desired.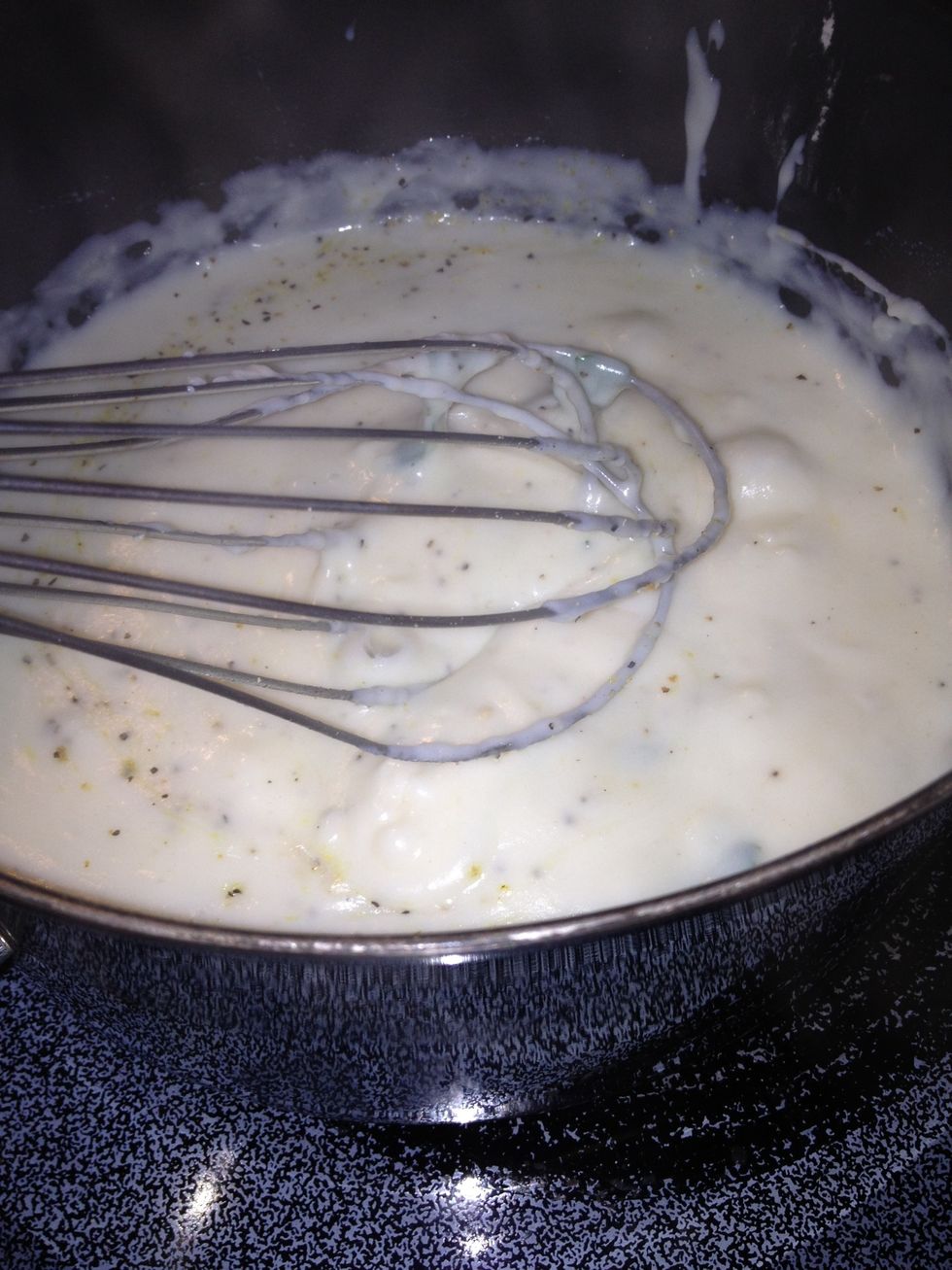 Add salt and pepper to taste. (I also added chopped basil and lemon pepper to mine).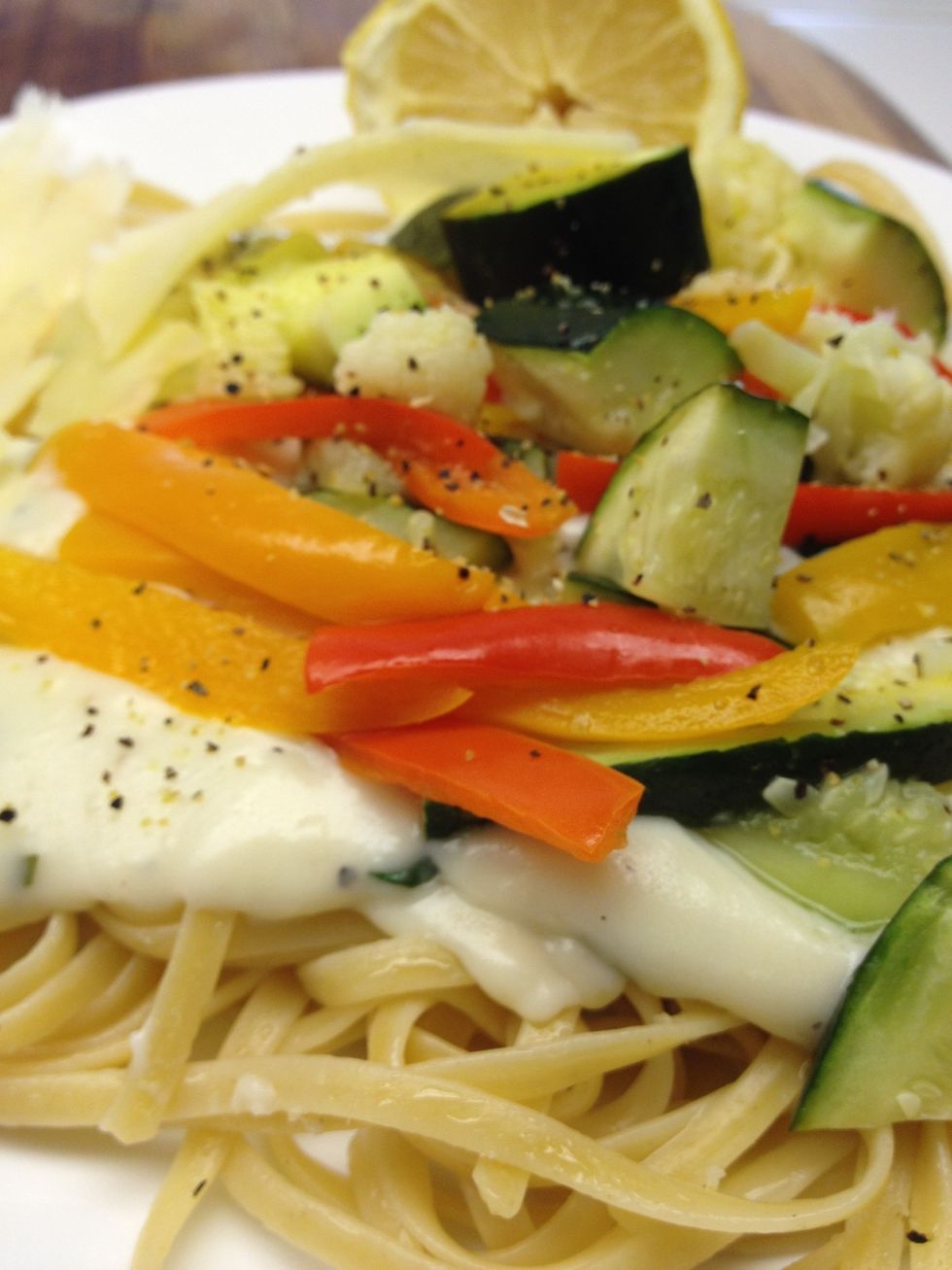 Plate the pasta, then add a layer of the white sauce and top with the veggies. Give the veggies a generous squeeze of lemon and sprinkle with lemon pepper.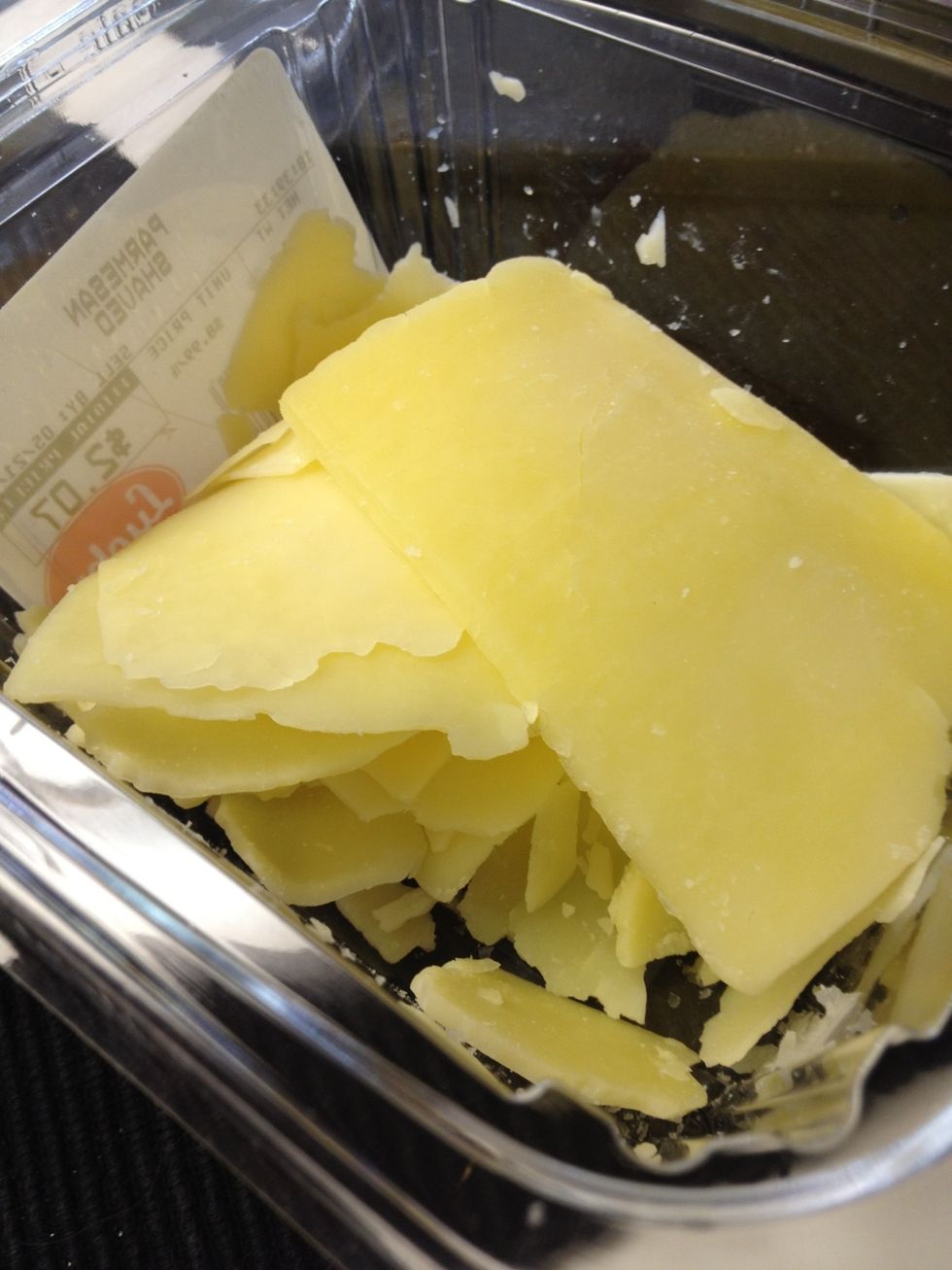 Don't forget the Parmasan shavings!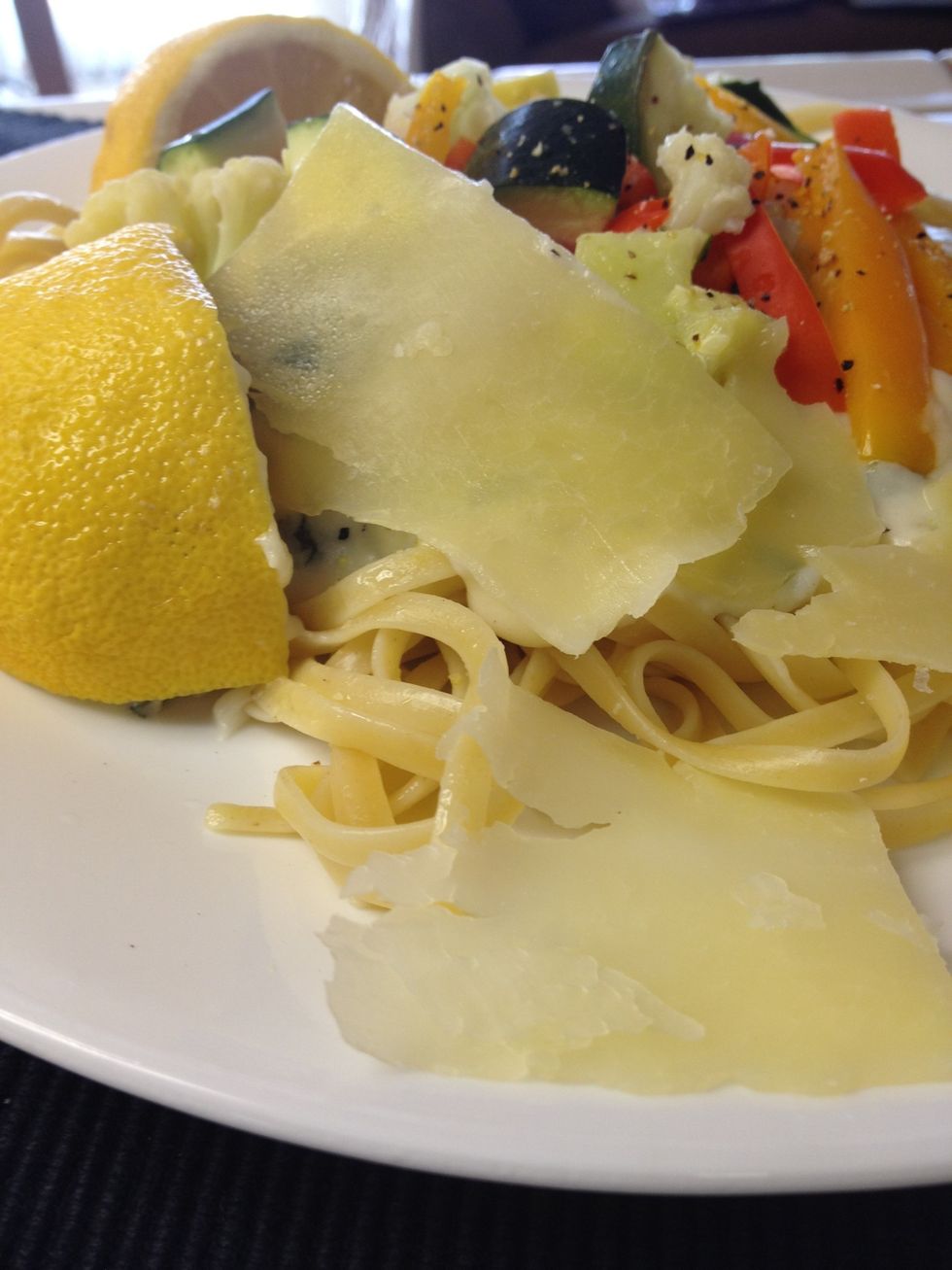 That's the best part!
Buon Appetito!
Your favorite veggies
Your favorite pasta noodles
Your favorite white sause
-Or-make your own:
4.0Tbsp Butter
4.0Tbsp Flour
2.0c Milk
Lemon Pepper
Parmasan cheese shavings
Salt and Pepper
Lemon
Victoria Abel
I enjoy simple pleasures like coffee table picnics, pretty flowers, and photography. Most my guides are 5 ingredients or less or semi-home made.