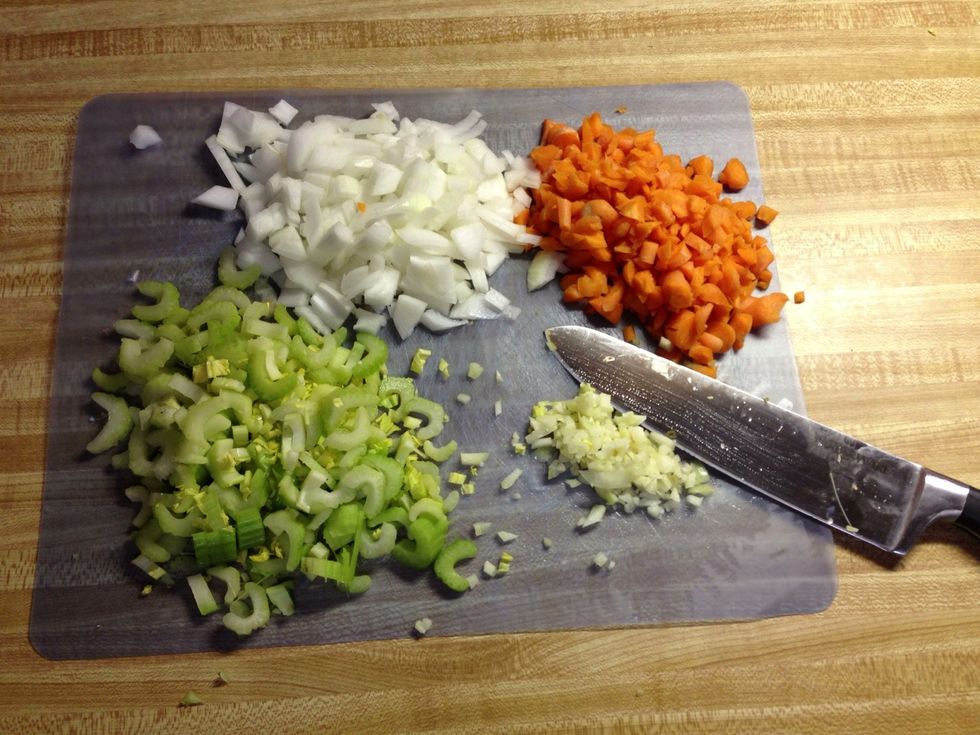 Chop all your veggies. Mmm delicious!
Put a little olive oil in the bottom of the pot to sauté your bunny food.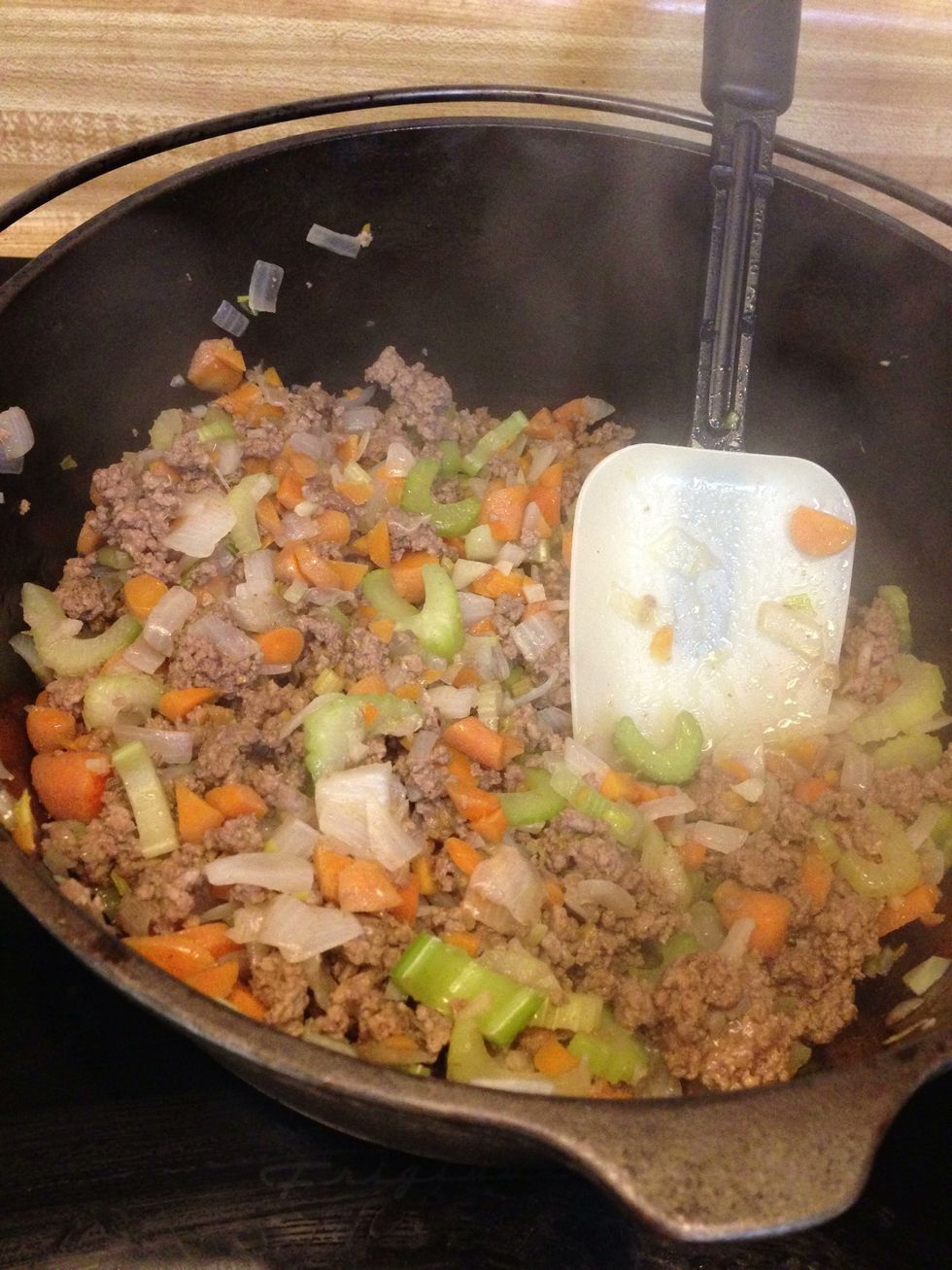 As the veggies begin to soften, go ahead and brown your ground beef. Then after its brown, drain the fat.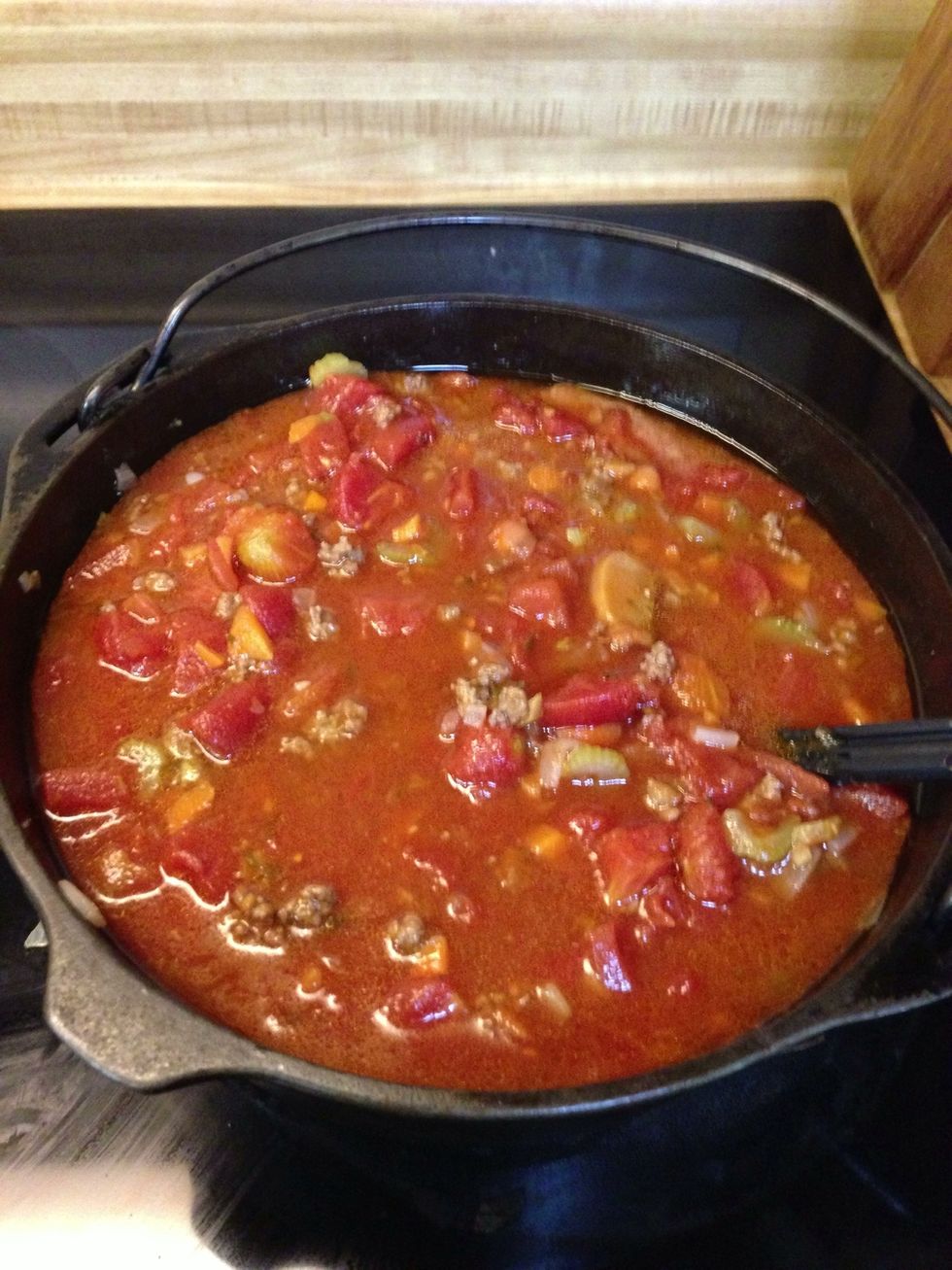 Add your broth, spaghetti sauce and tomatoes. Stir to combine.
Then add your herbs and seasonings as well as your beans. Again, stir to combine.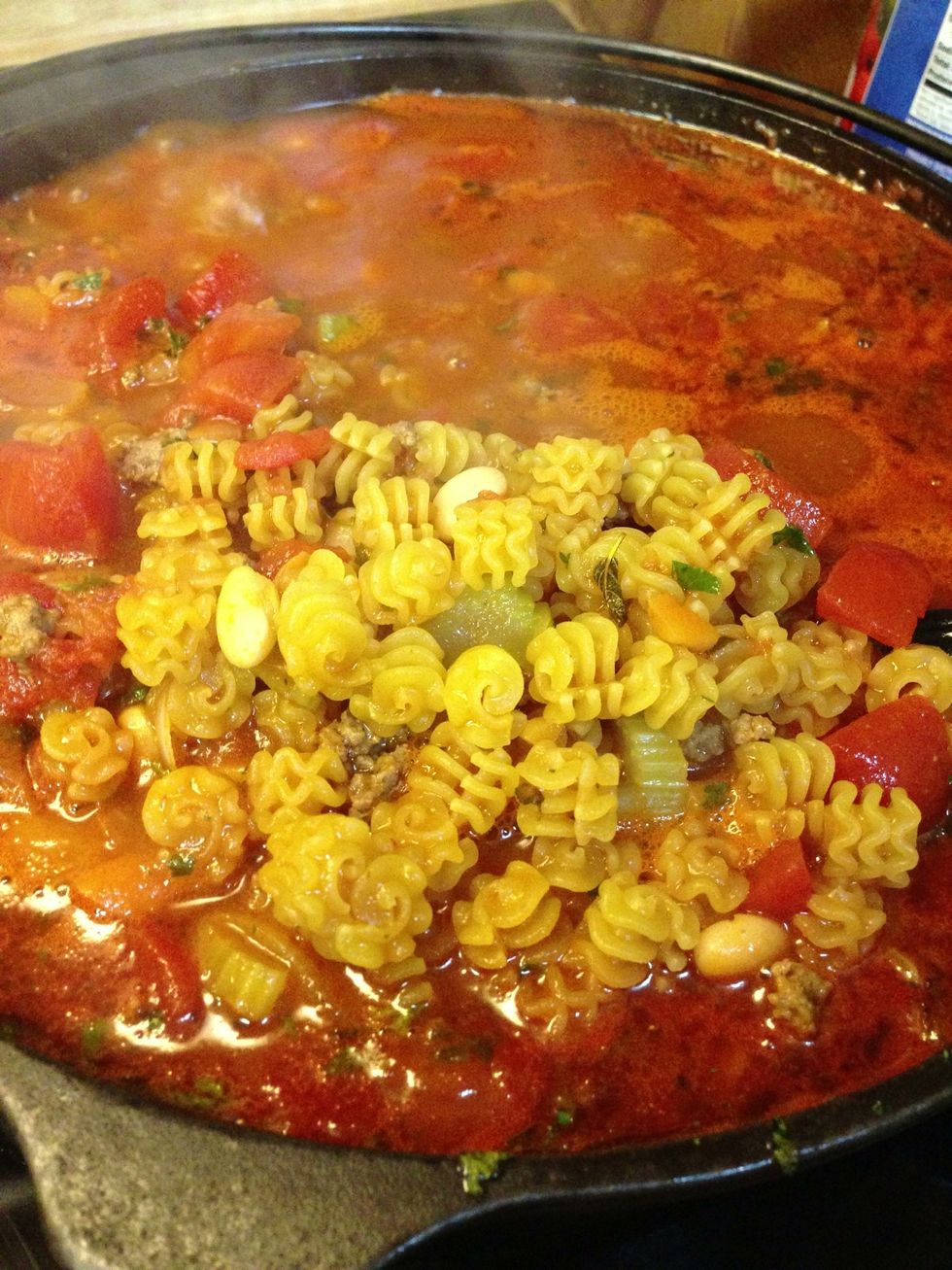 Bring your mixture to a boil and then add your pasta. Stir and make sure your pasta is pasta is covered.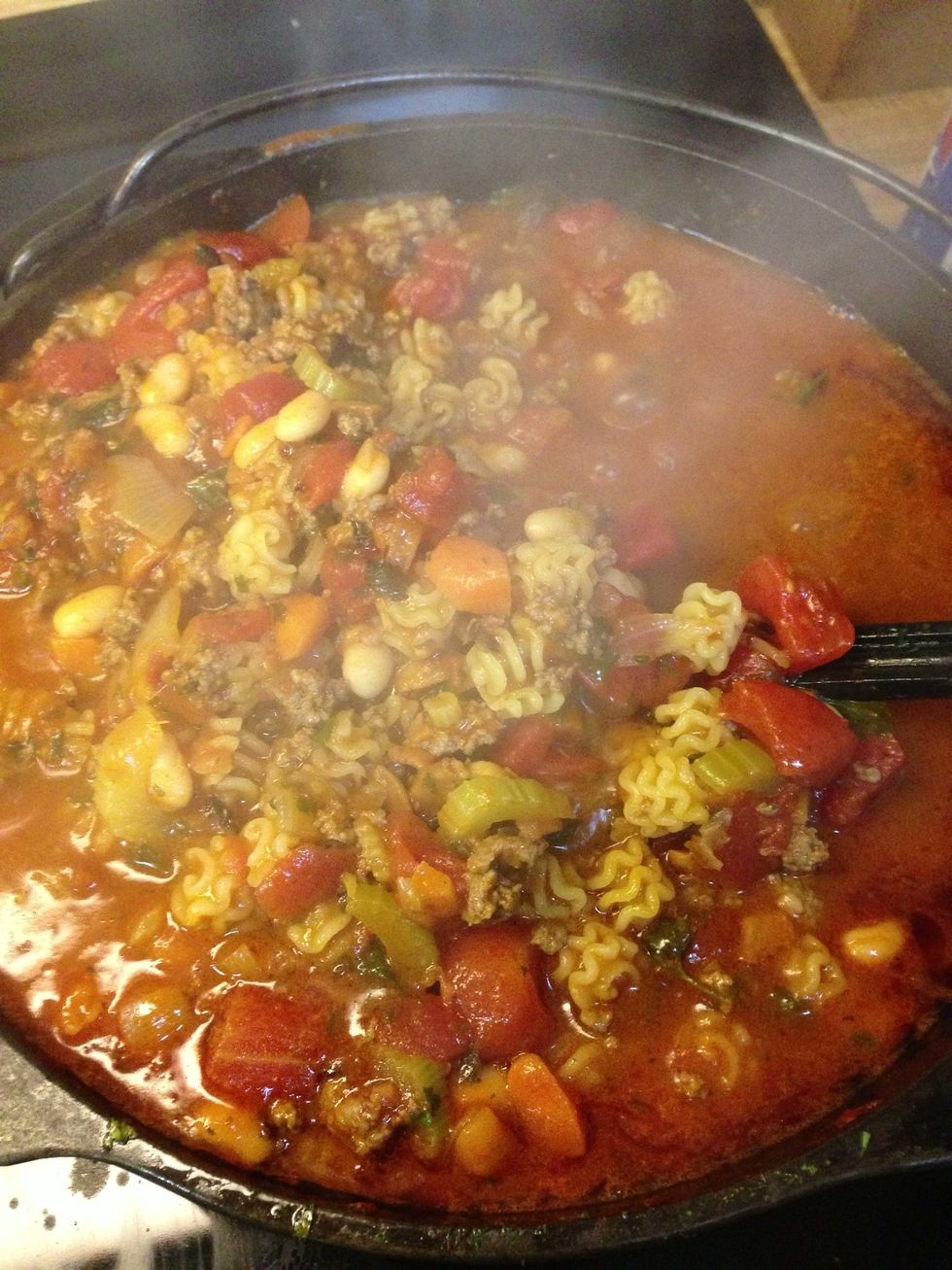 Let it simmer until the pasta is done (follow the directions on the box of pasta to figure out how long it needs.)
That's it! Dish it up and enjoy the fruit of your labor.
Hope you enjoyed the tutorial! Feel free to follow me :)
1.0 Onion, chopped
2.0 Garlic cloves, minced
4.0 Ribs of celery, chopped
3.0 Carrots, chopped
1.0lb Ground beef
28.0oz Can diced tomatoes with juice
1/2oz Can diced tomato with juice
24.0oz Beef broth
5.0Tbsp Parsley
3.0Tbsp Oregano
2.0tsp Pepper
1.0Tbsp Tabasco (optional)
1/2oz Can white kidney beans
8.0oz Pasta, dry
24.0oz Jar of spaghetti sauce