How to make parsnip & parmesan soup
The weather here is so boring right now , we've had around +1-2 degrees C & some snow or rain. Soup is the best dish to serve days like that.
37
This soup's wow factor clearly isn't the color. But I hope you try it because it has lots of flavor. For Swedish/Scandinavian Snapguiders; this recipe comes from the oh so eminent blog Matrepubliken.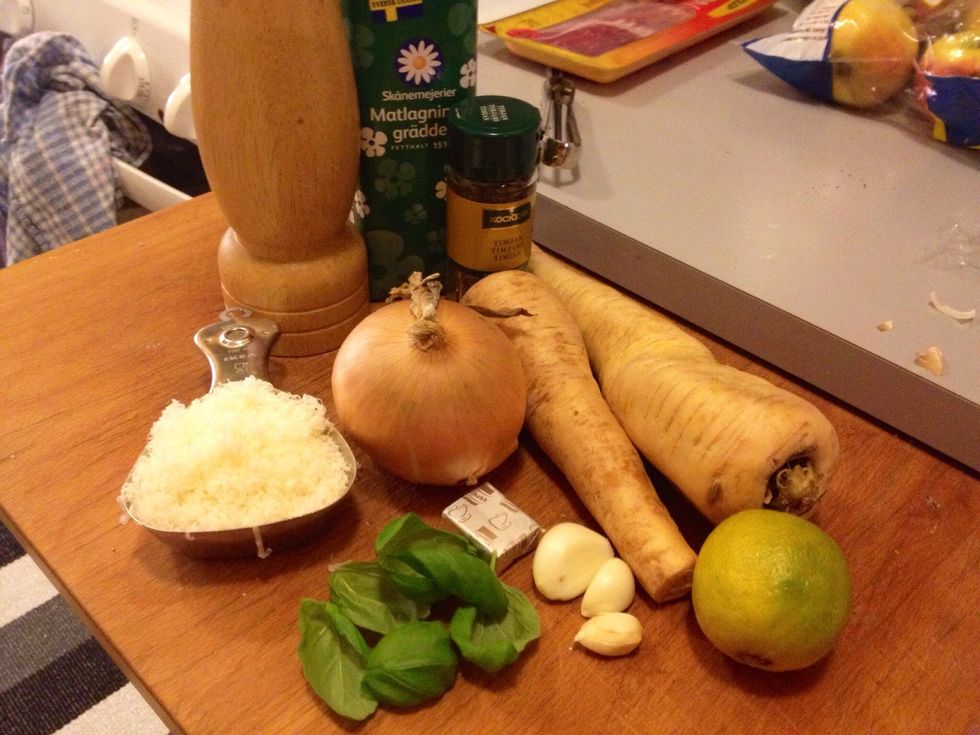 These are the ingredients needed. Either you eat as it is or you add bacon or perhaps a nice sausage. My parsnips were gigantic so I settled for 2.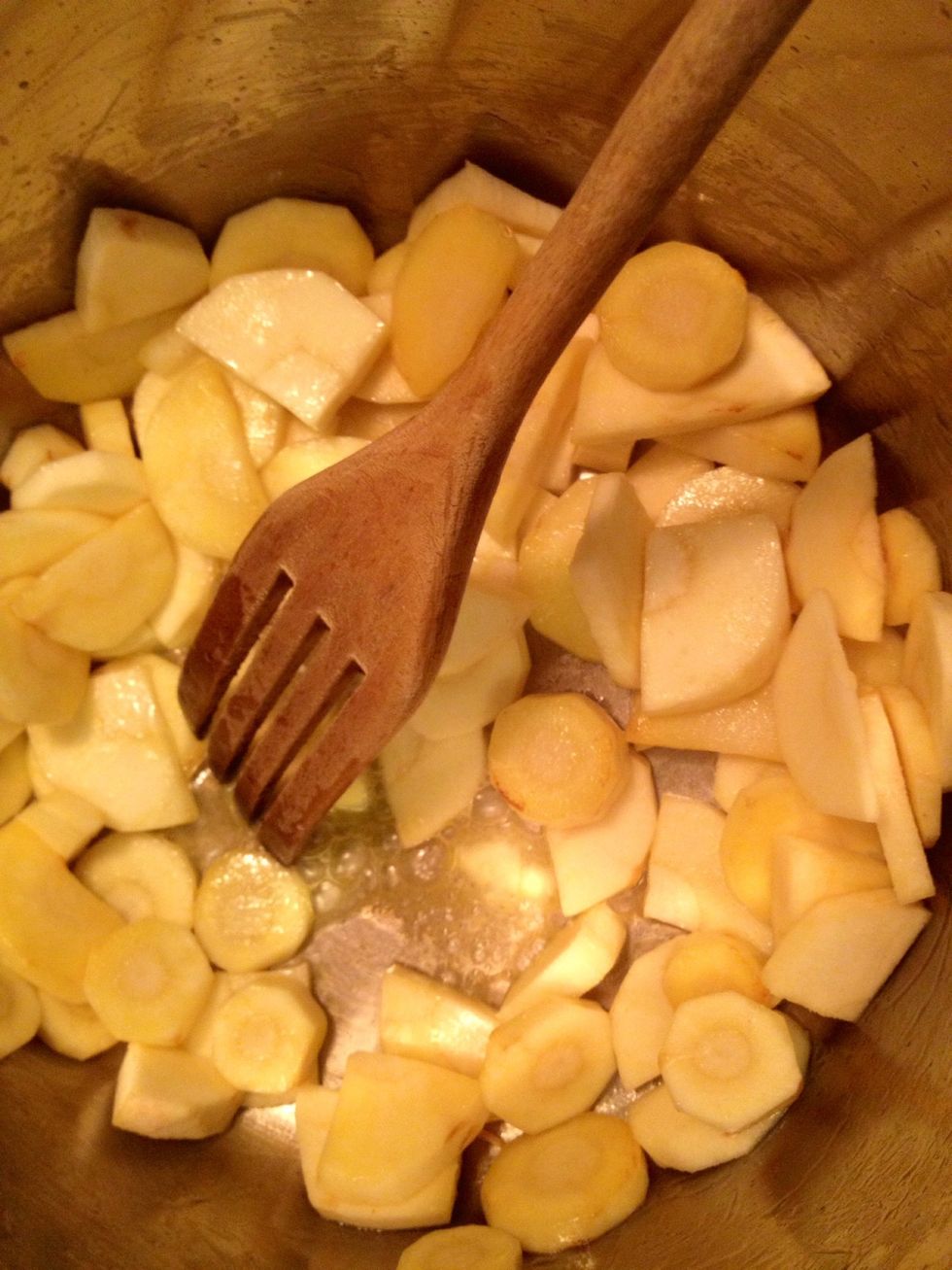 Add some butter to a pot and fry the (peeled) chopped parsnips.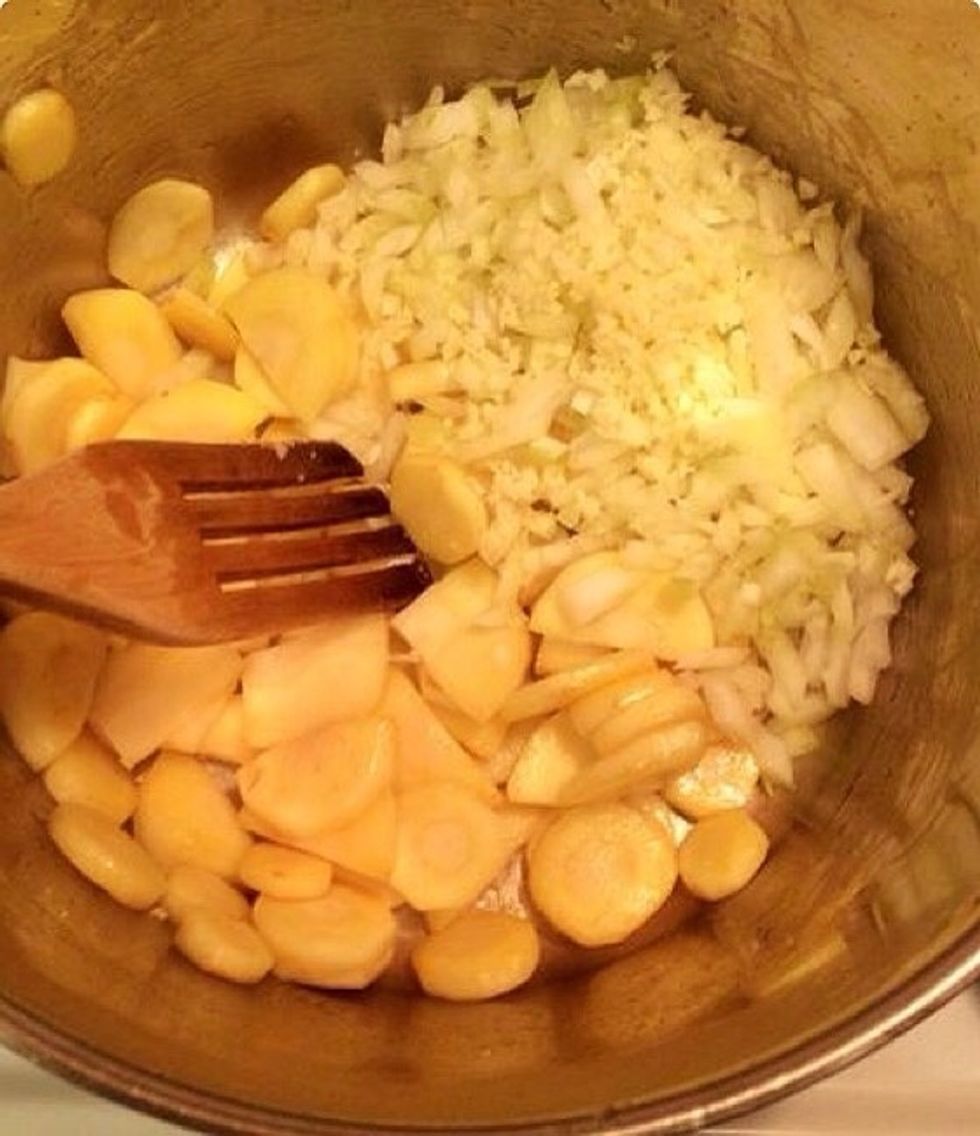 Add the chopped onion and the garlic.
Stir. The parsnips should preferably get some color. At this stage you also add the oregano (or thyme).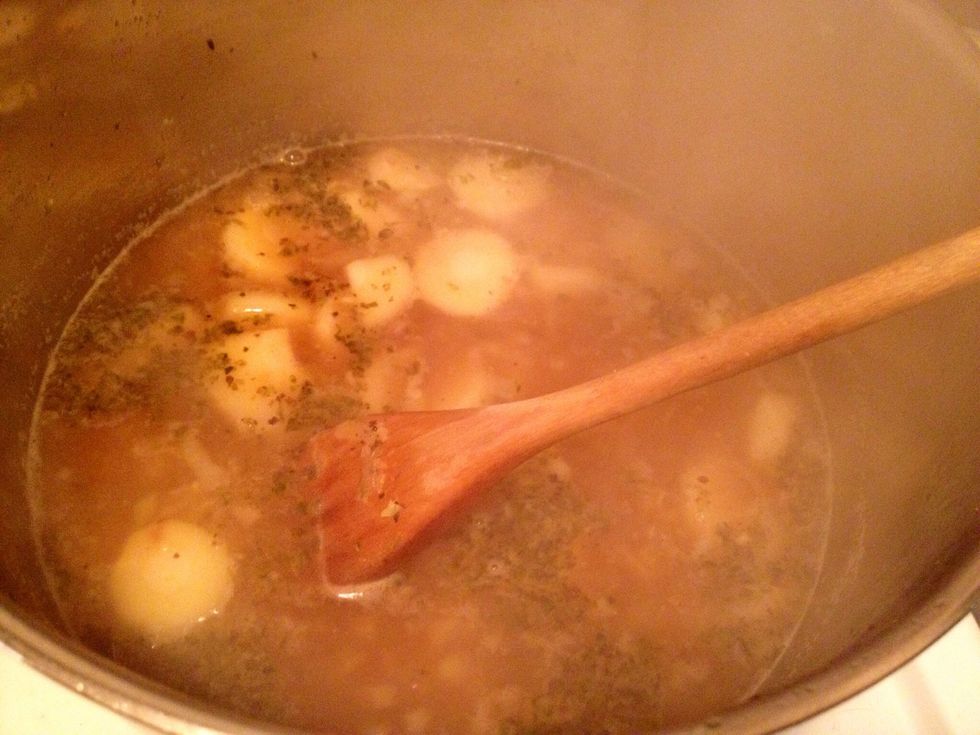 Then add the hot bouillon (stock cube + water).
When the parsnips are soft remove the pot from the heat and use a blender to mix the soup.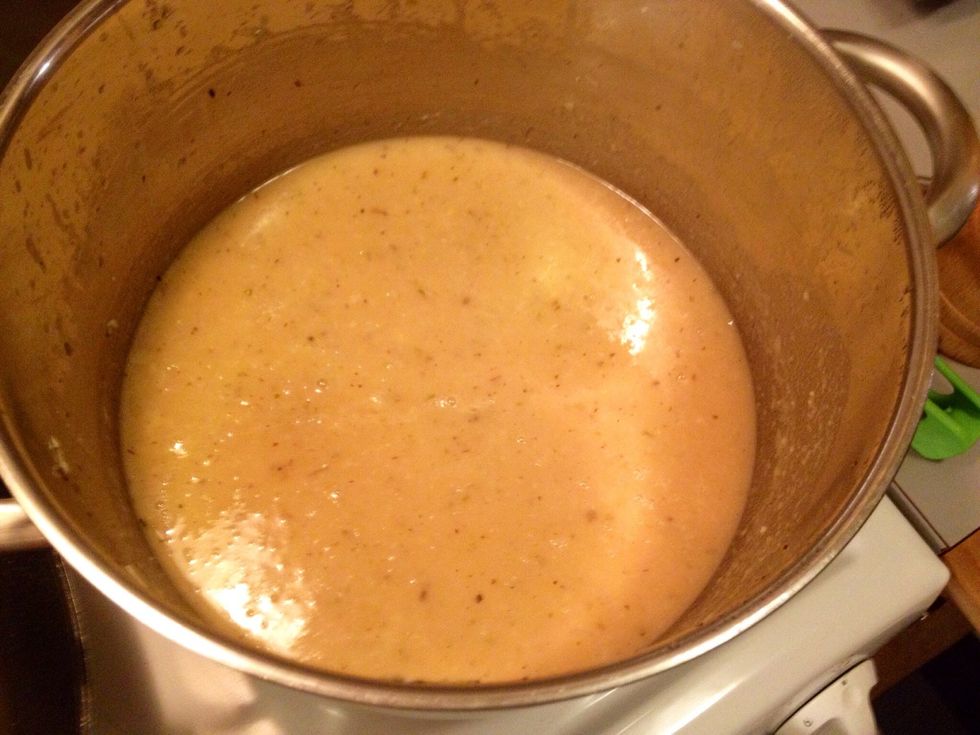 When your soup looks like this...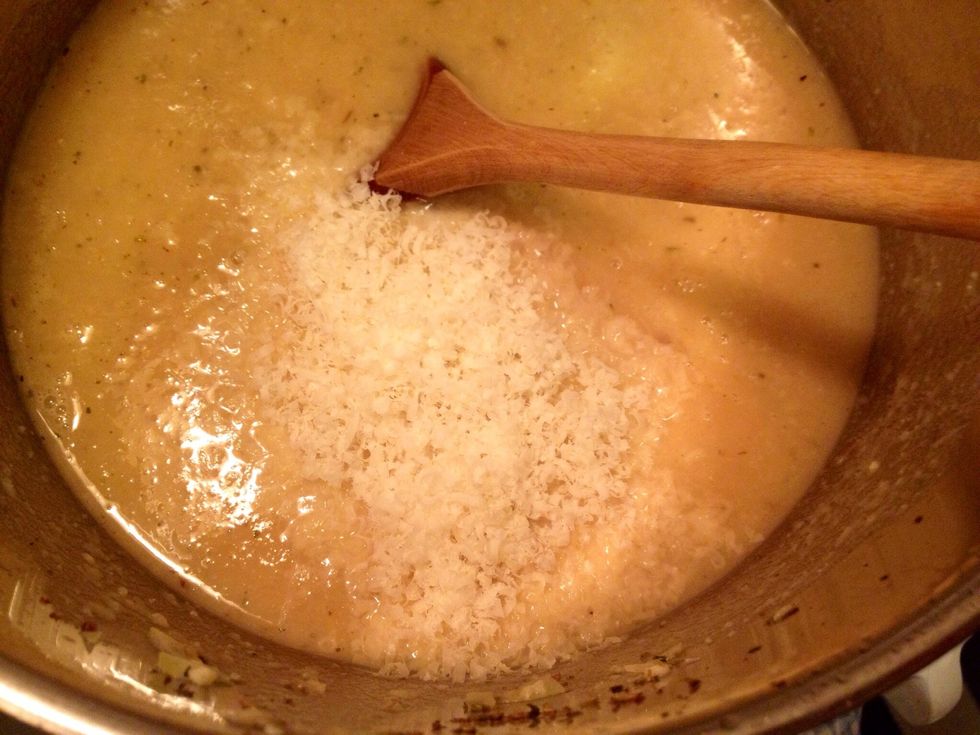 ...add the parmesan BUT save some to garnish with when serving. Stir.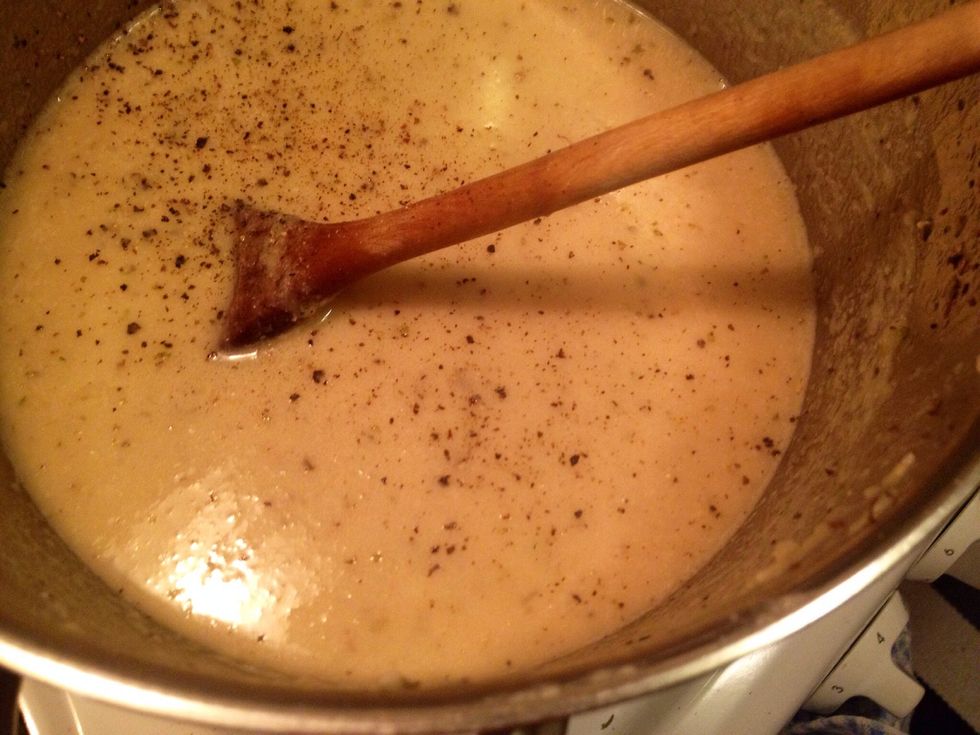 Add as much cream as you prefer, then flavor the soup with black pepper and lemon or lime juice.
I served it with bacon and some fresh herbs.
3.0 Parsnips
4.0 Garlic cloves
1.0 Onion
1.0l Chicken broth (stock cube + water)
150.0ml Grated Parmesan cheese
75.0ml Cream (I used a kind with 15% fat)
3.0tsp Oregano or thyme
Lemon juice
Karin Siöö
Lives in Sweden. Gets inspiration from trips, blogs & international students I meet at work.