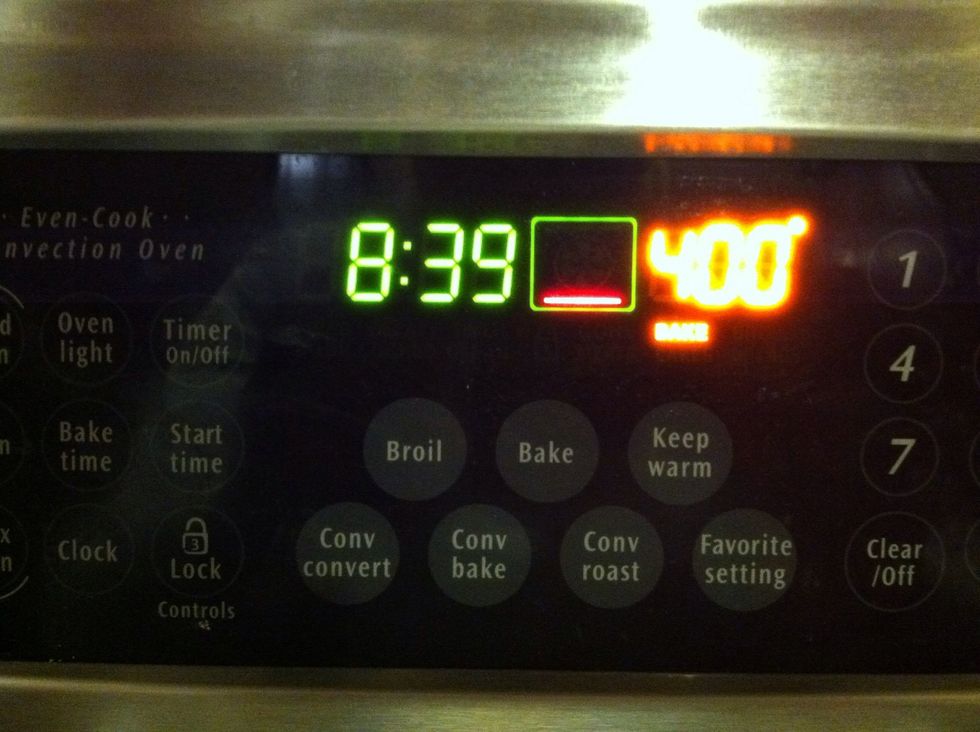 Pre-heat oven to 400 degrees F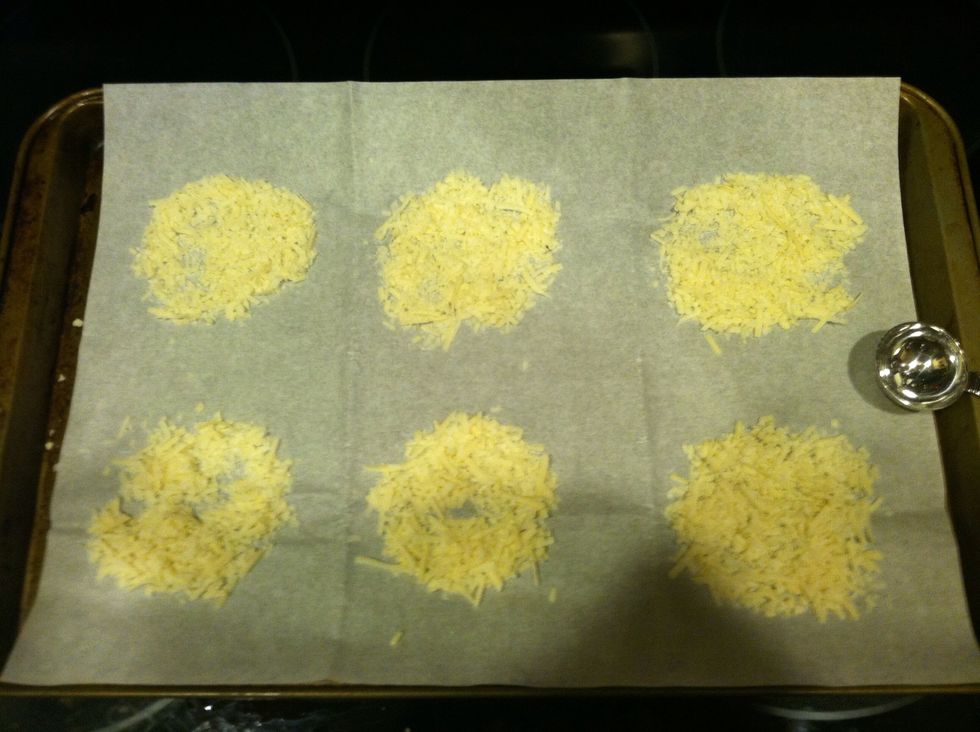 Make tablespoon mounds of the shredded cheese. Spread the cheese out so its nice and flat so it will melt nicely when in the oven.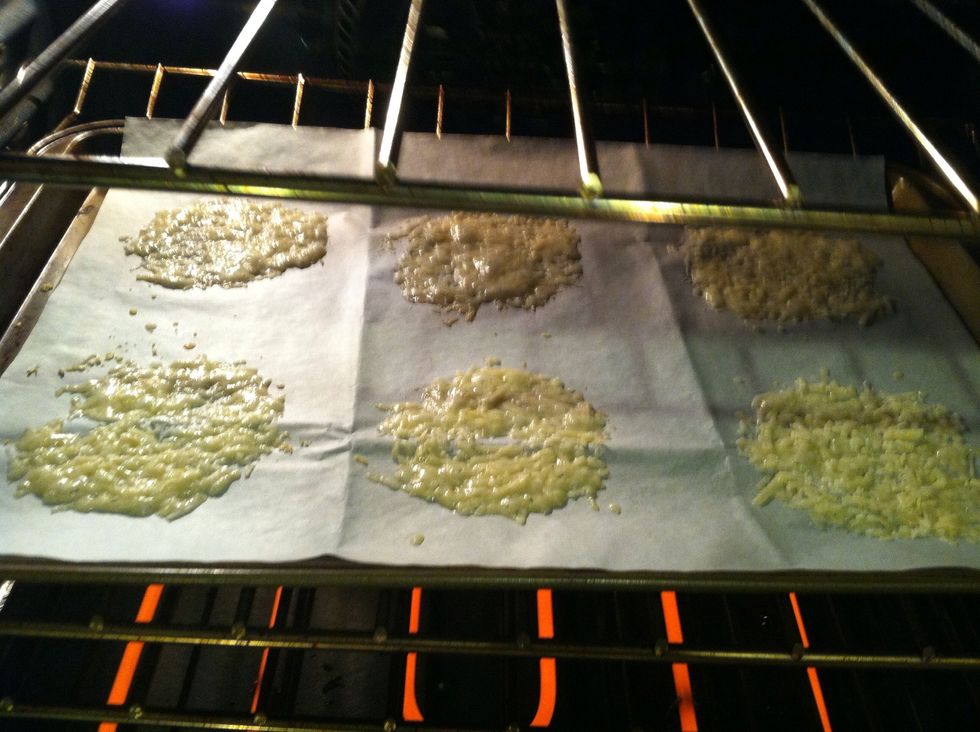 Cook for about 3-7 minutes, depending on your oven, until they are nicely golden brown.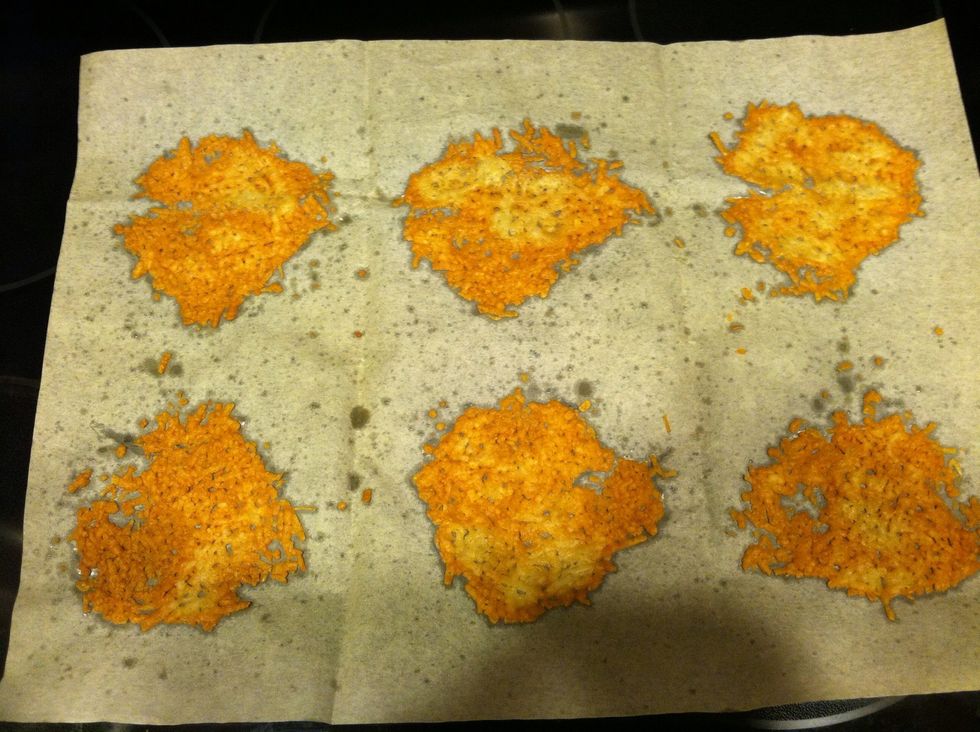 Remove from oven and let them cool down for 5-10 minutes.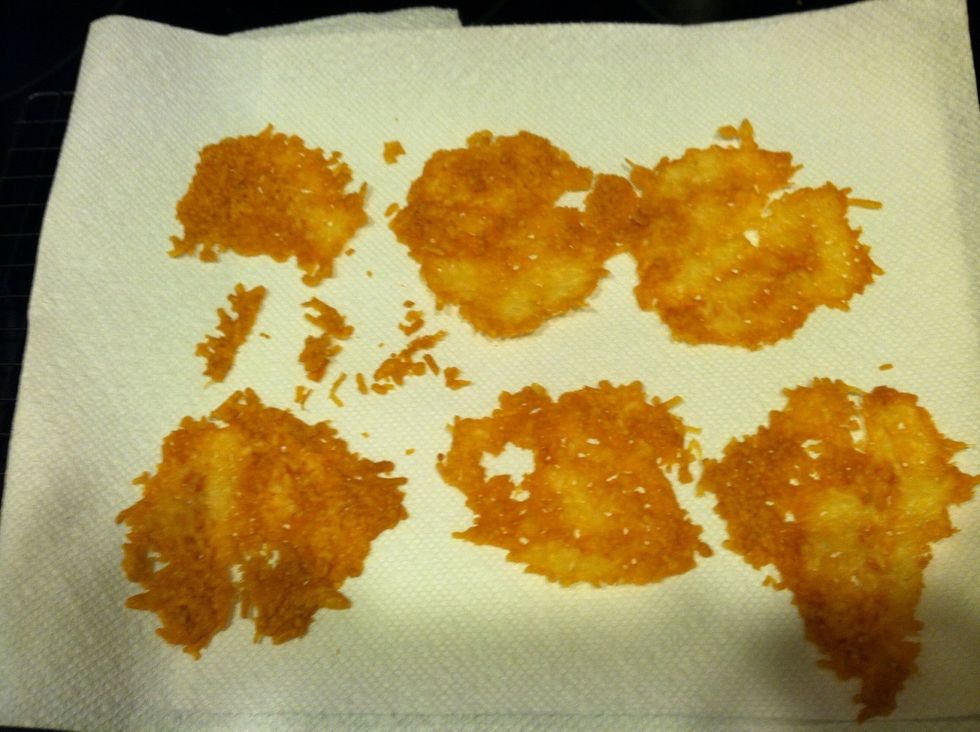 Remove from parchment paper and place on paper towels to finish cooling.
Serve and enjoy!!
1/2 cup shredded Parmesan cheese
Parchment paper or Silpat