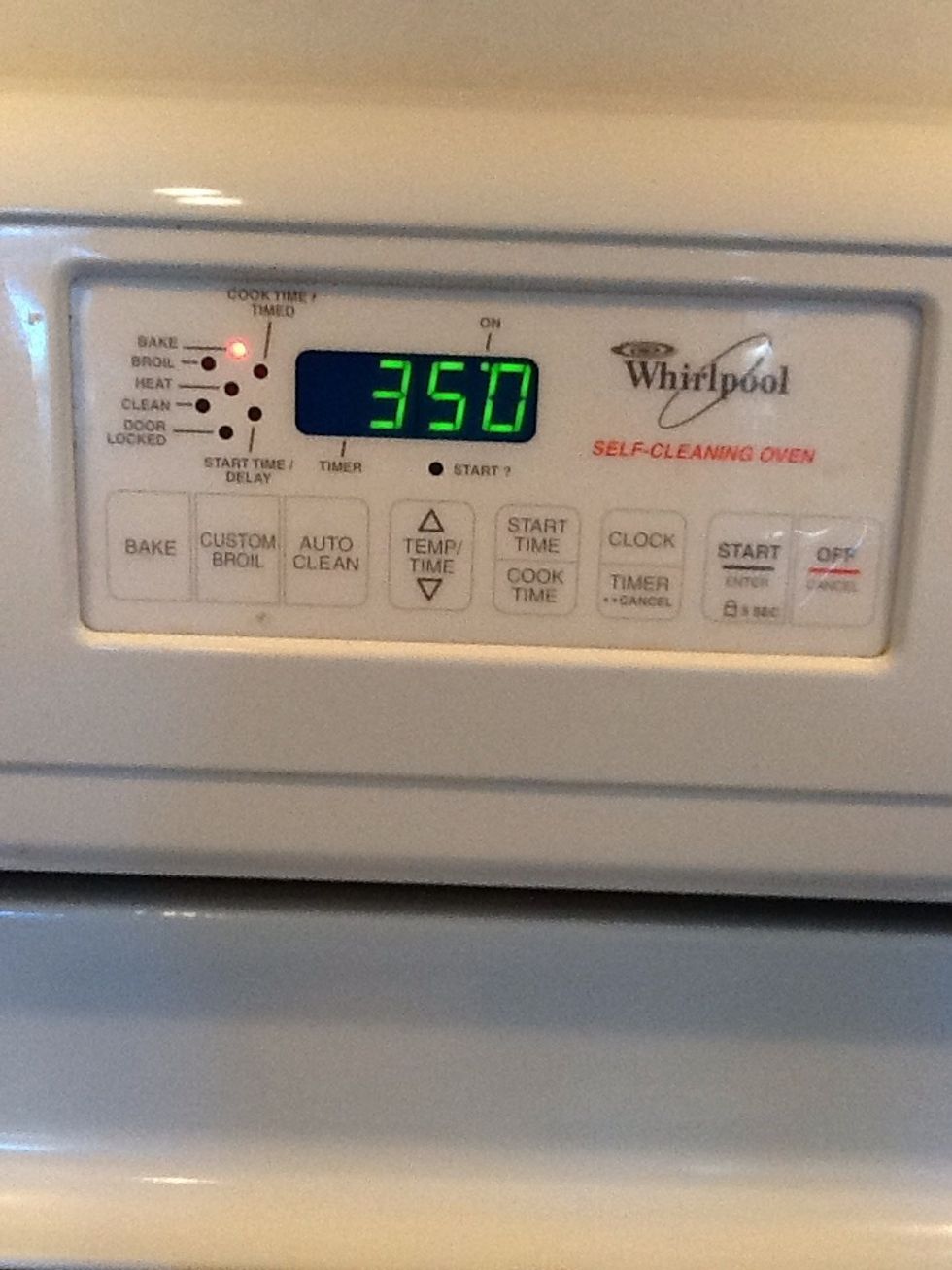 Preheat oven to 350 degrees.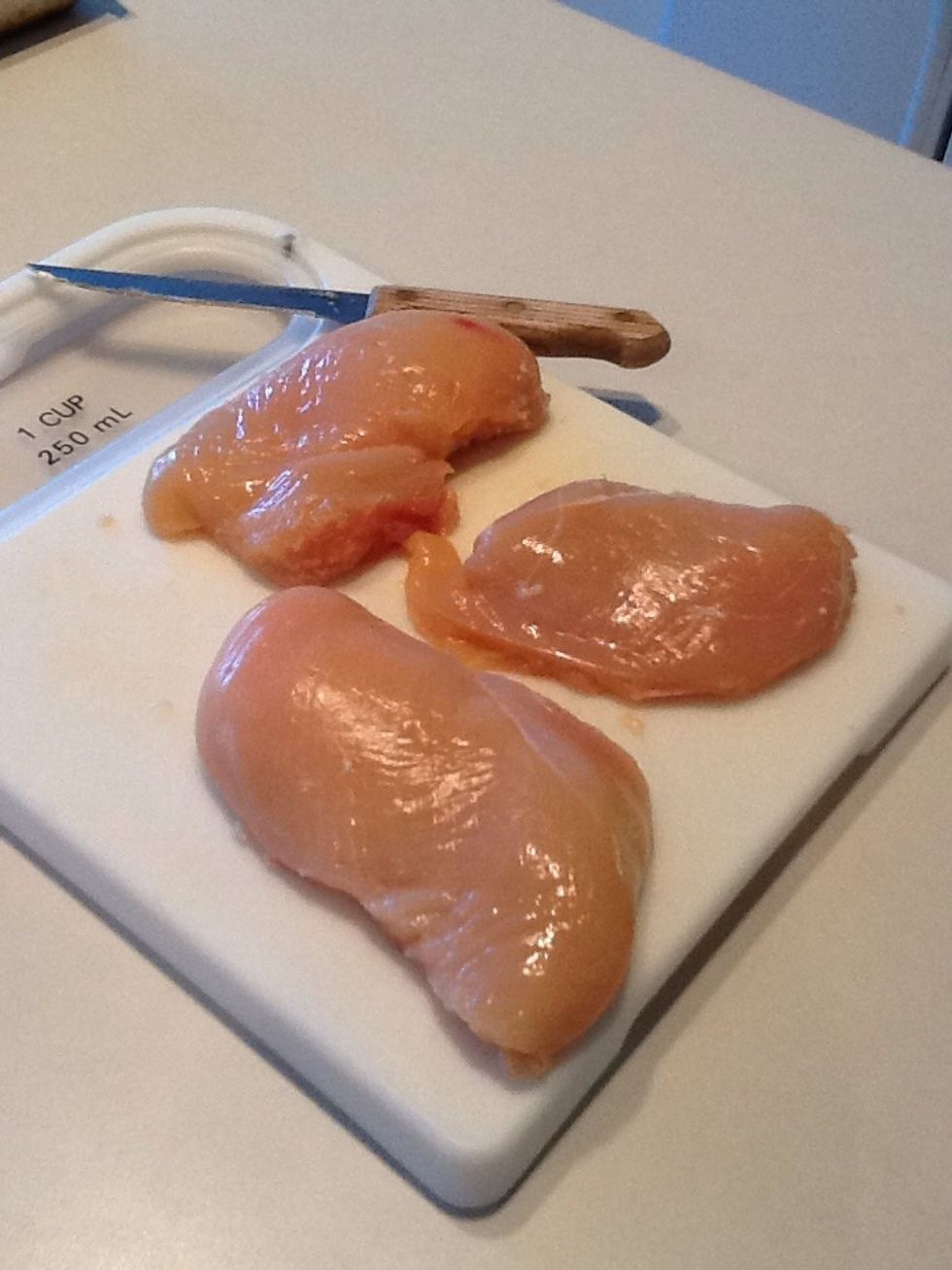 Cut fat from chicken breasts and discard.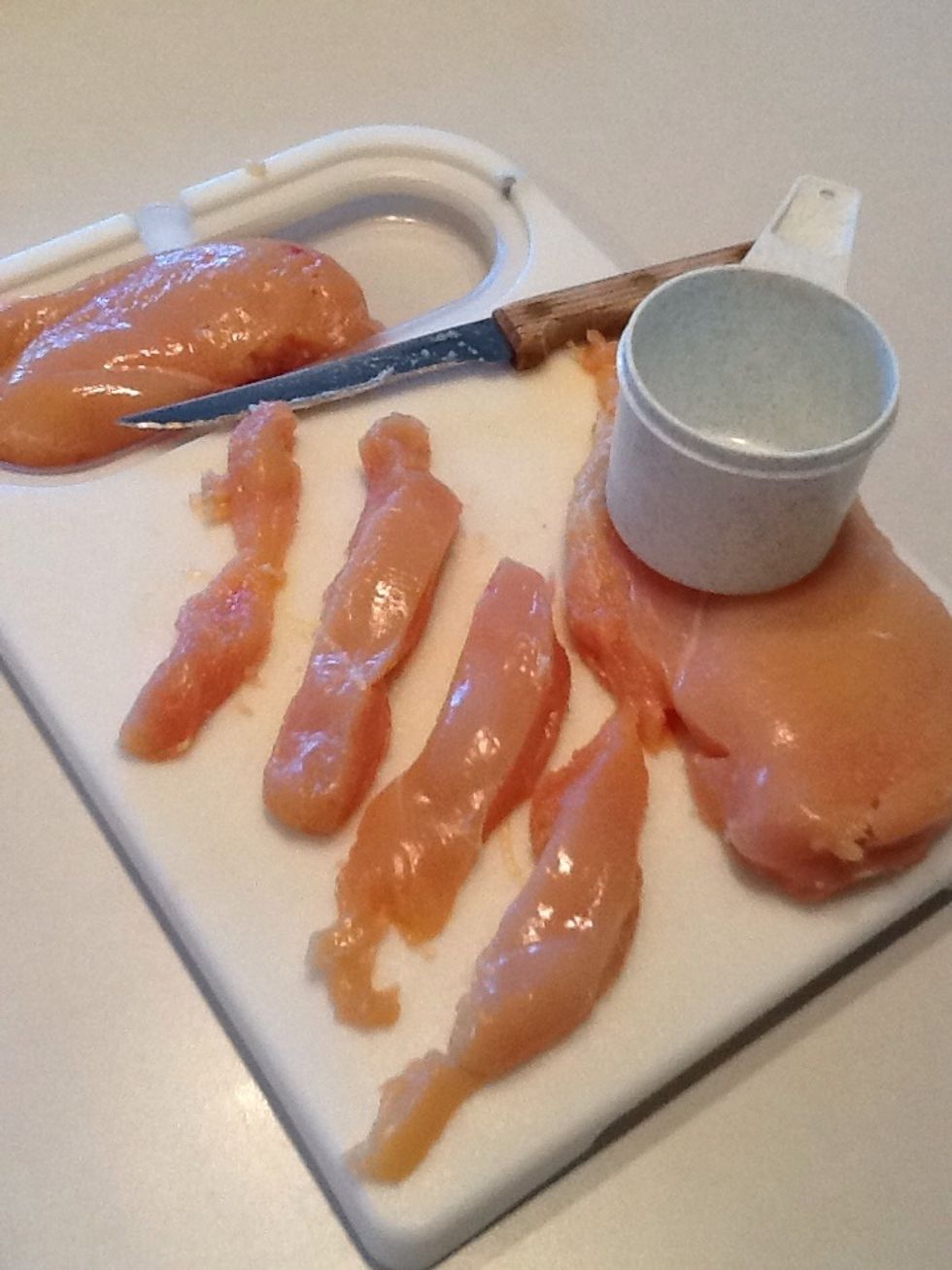 Flatten chicken breasts with a meat mallet. You can also use the bottom of a plastic measuring cup like I do. Cut chicken into tenders, about 4 tenders per breast.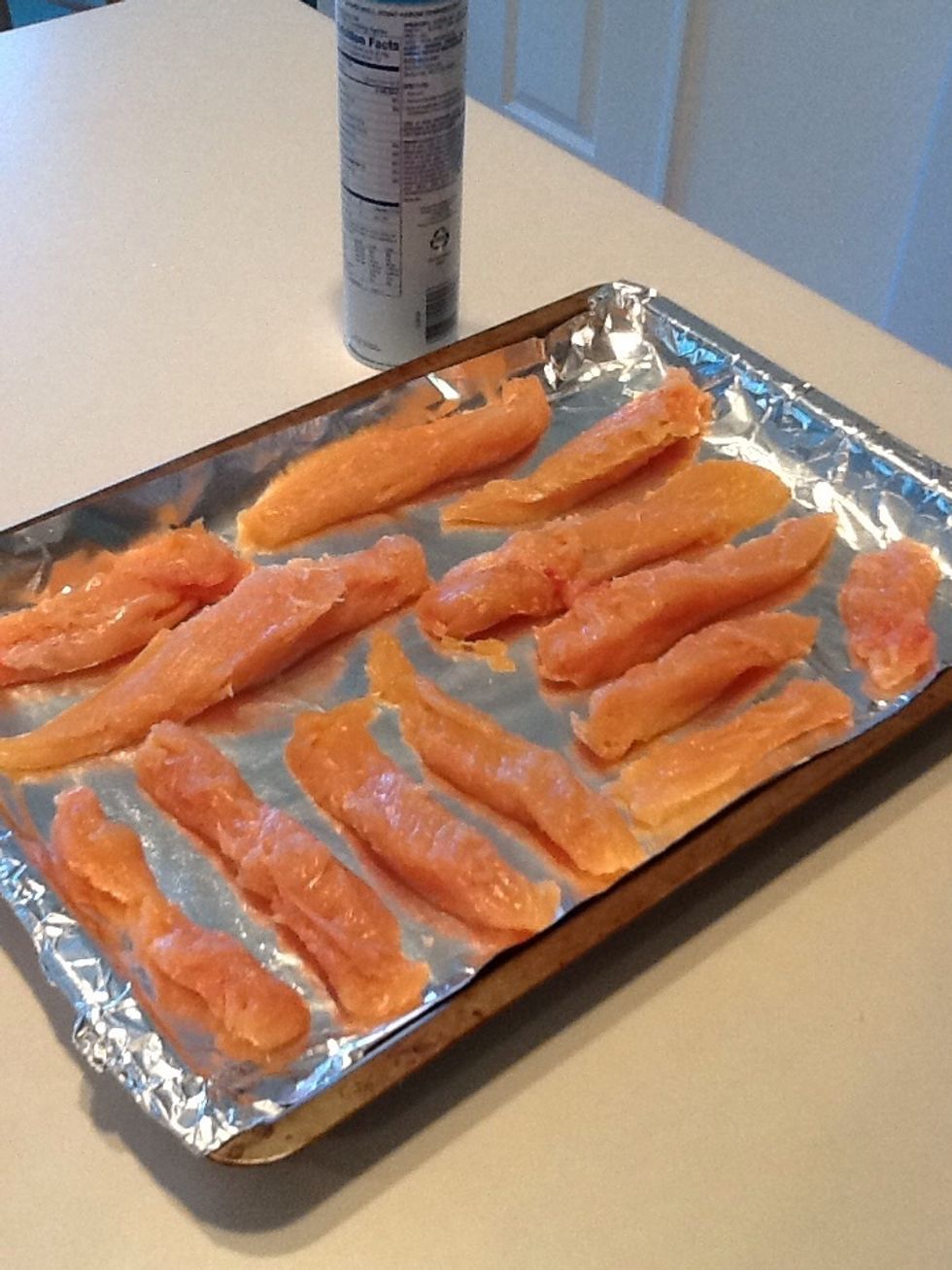 Put aluminum foil on a cookie sheet and spray with nonstick cooking spray. Place tenders on foil, upside down (smooth side down.)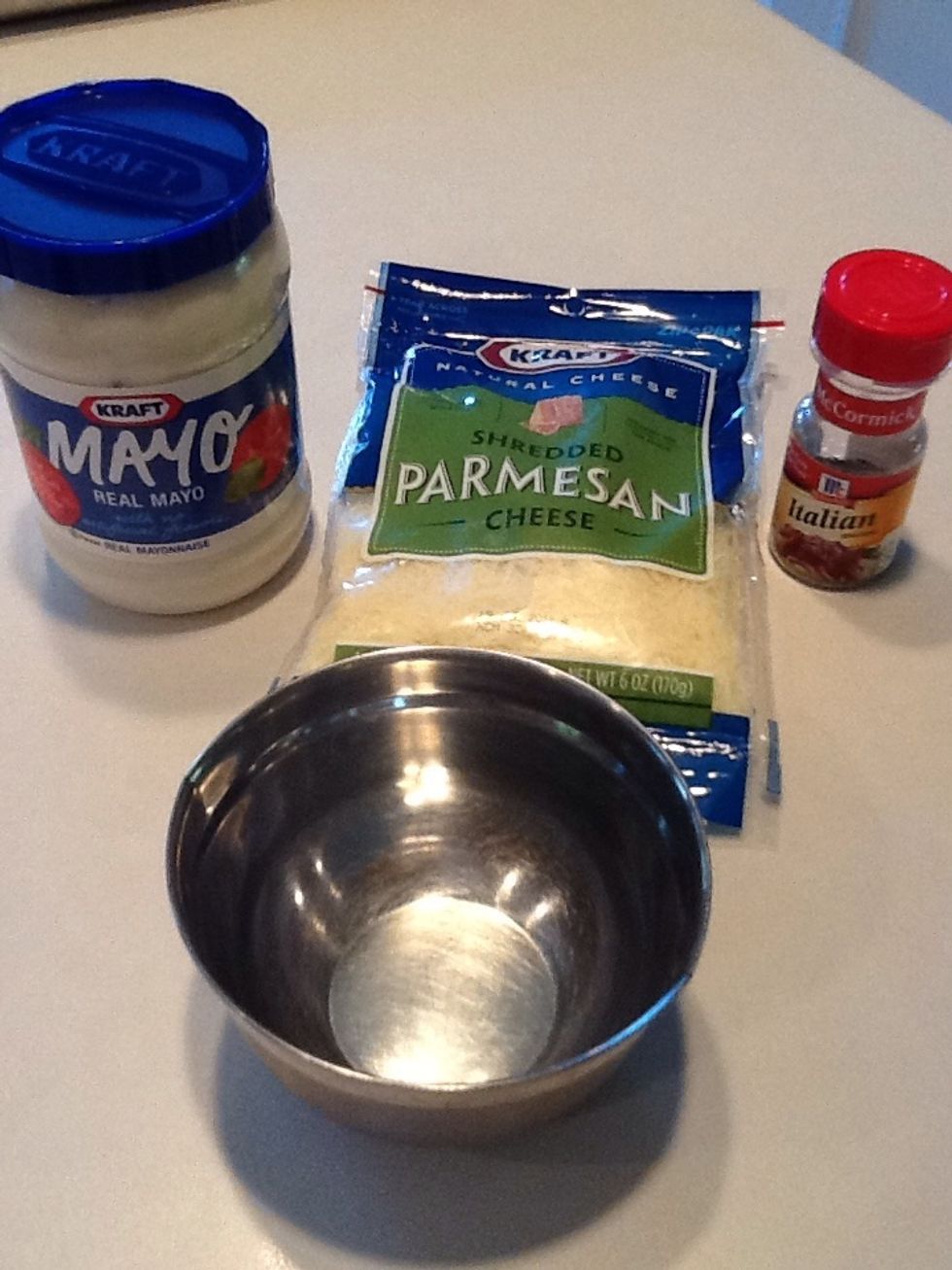 Gather materials to make the Parmesan spread.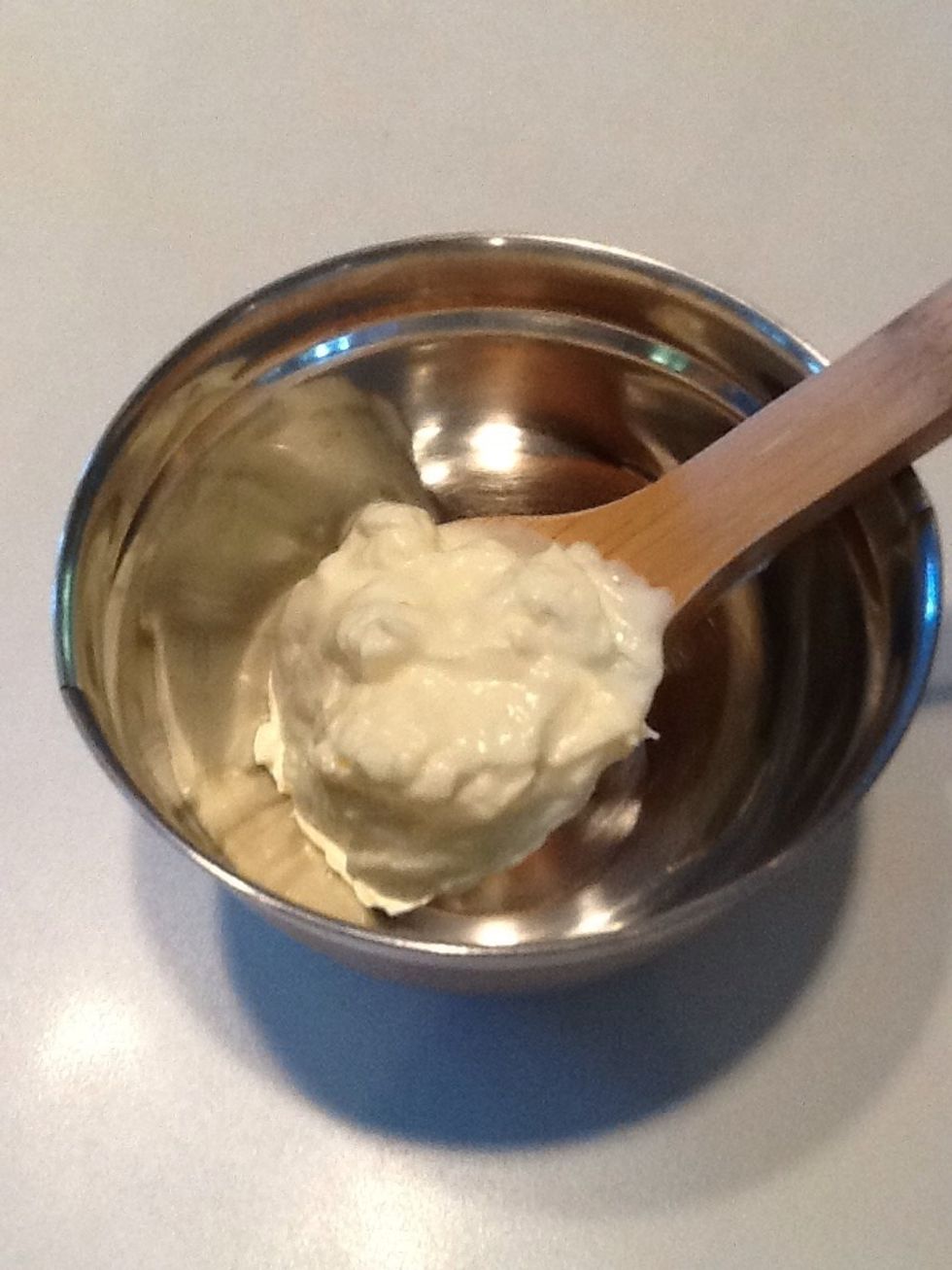 This is the size of one scoop of mayonnaise. Put a little over 2 scoops in the bowl.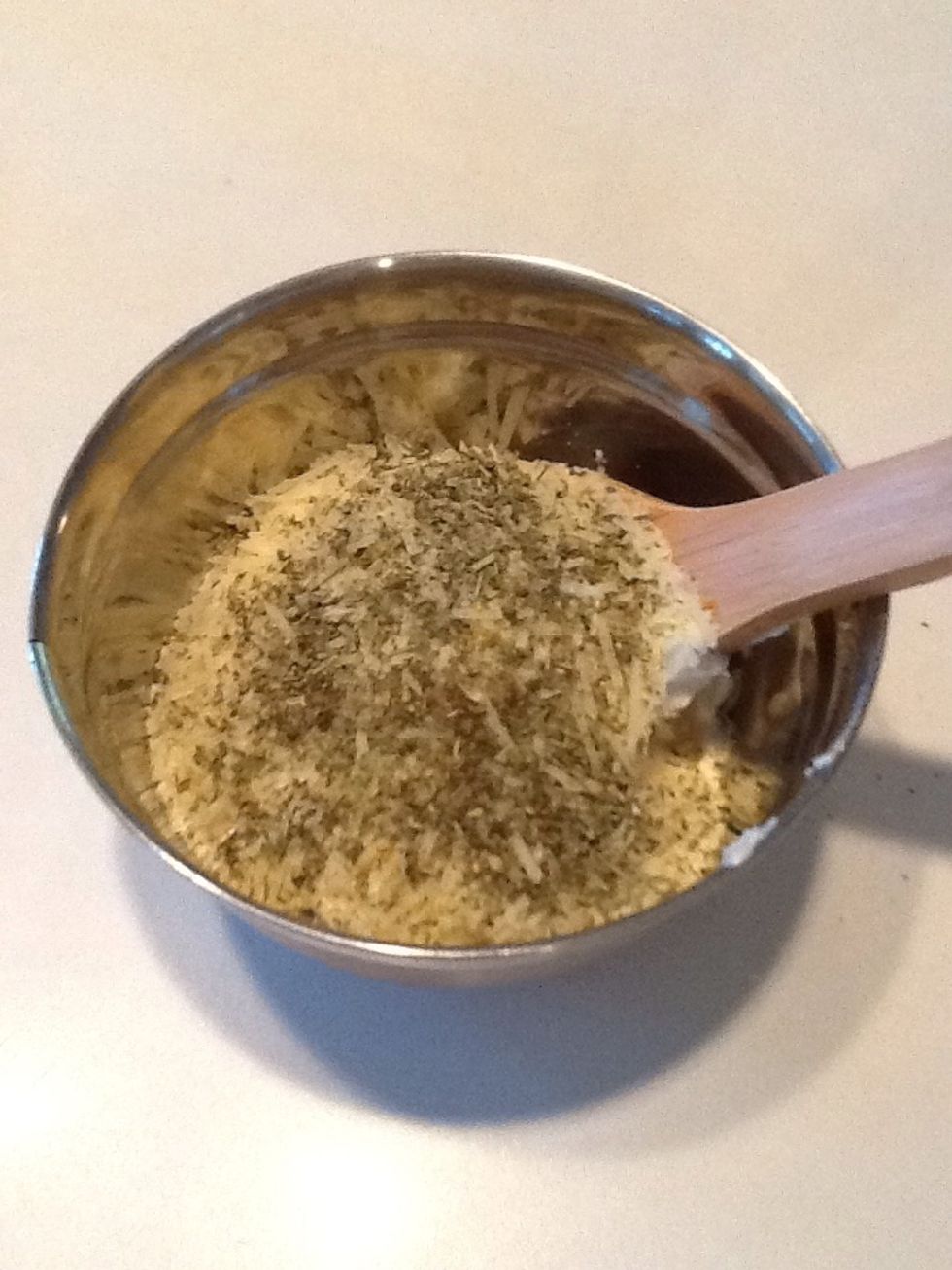 Add 2 handfuls of Parmesan cheese and several shakes of Italian seasoning.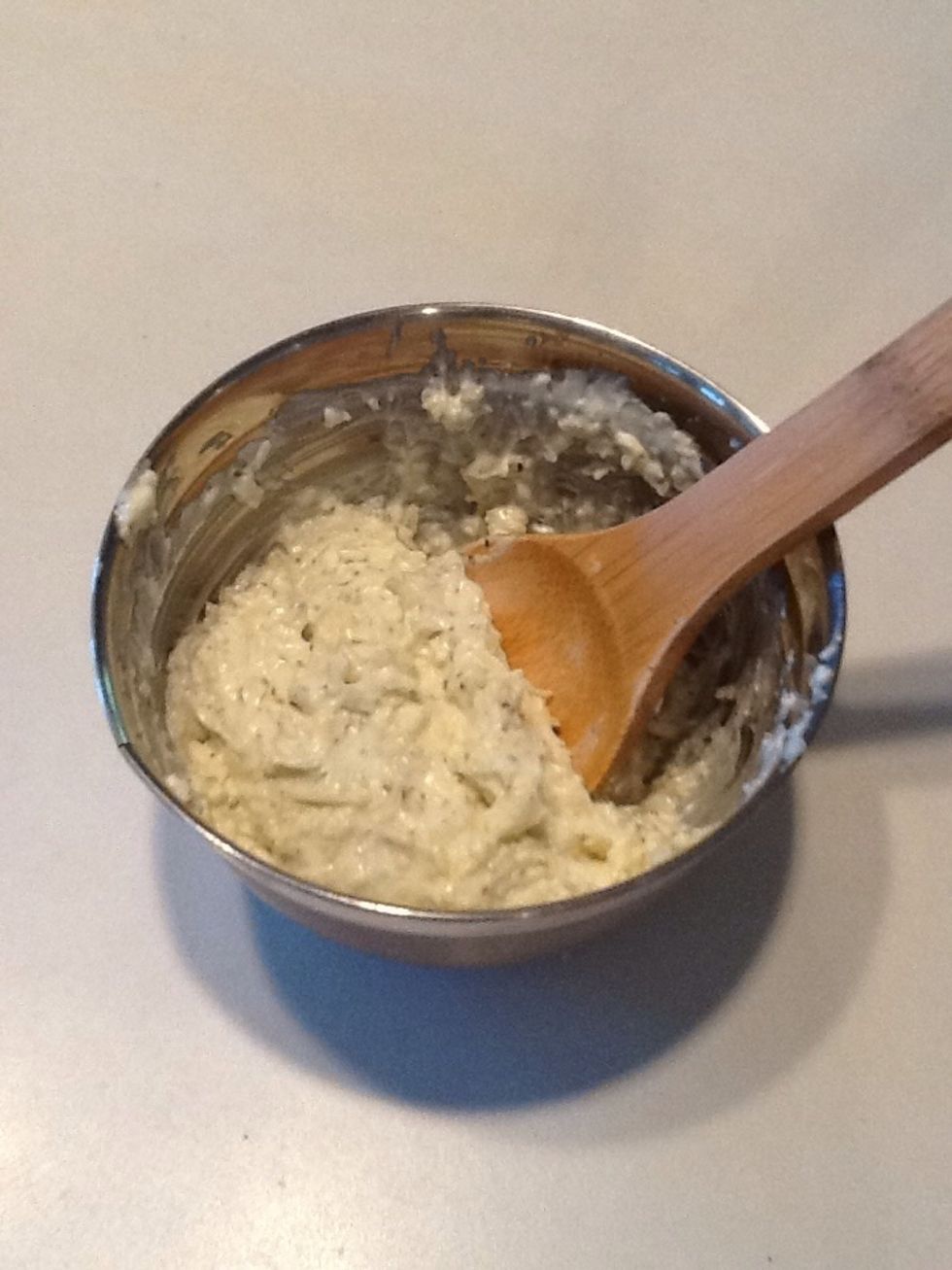 Mix well.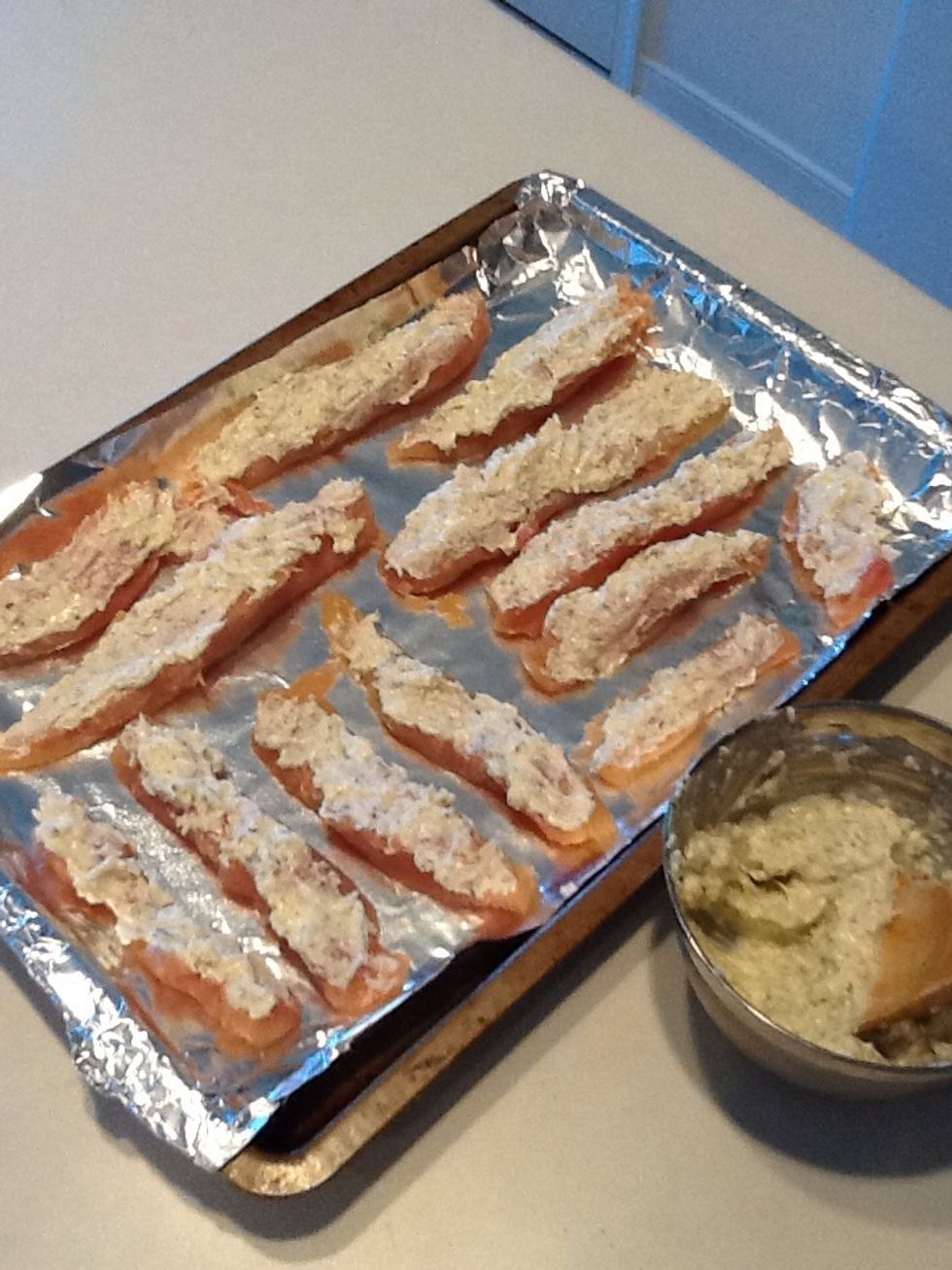 Spread mayonnaise mix on chicken tenders and place pan in the oven for 20 minutes.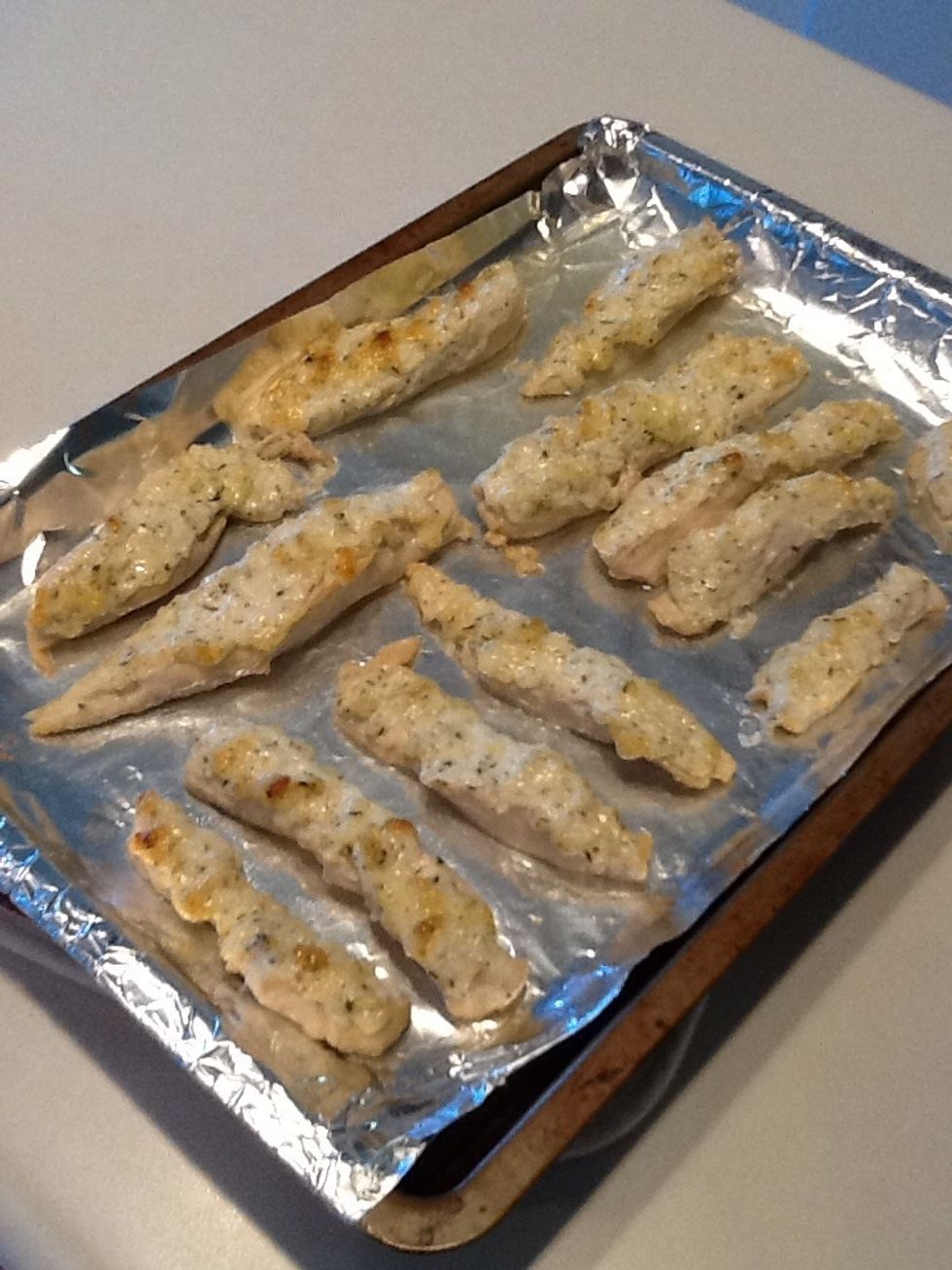 When tops start to brown, remove pan from oven.
Flip tenders and coat again with mayonnaise mix. If you run out of mix, just make some more!
If you have liquid in the pan, just tilt and scoop out with a spoon. Return pan to the oven and bake for another 15 minutes or until top begins to brown.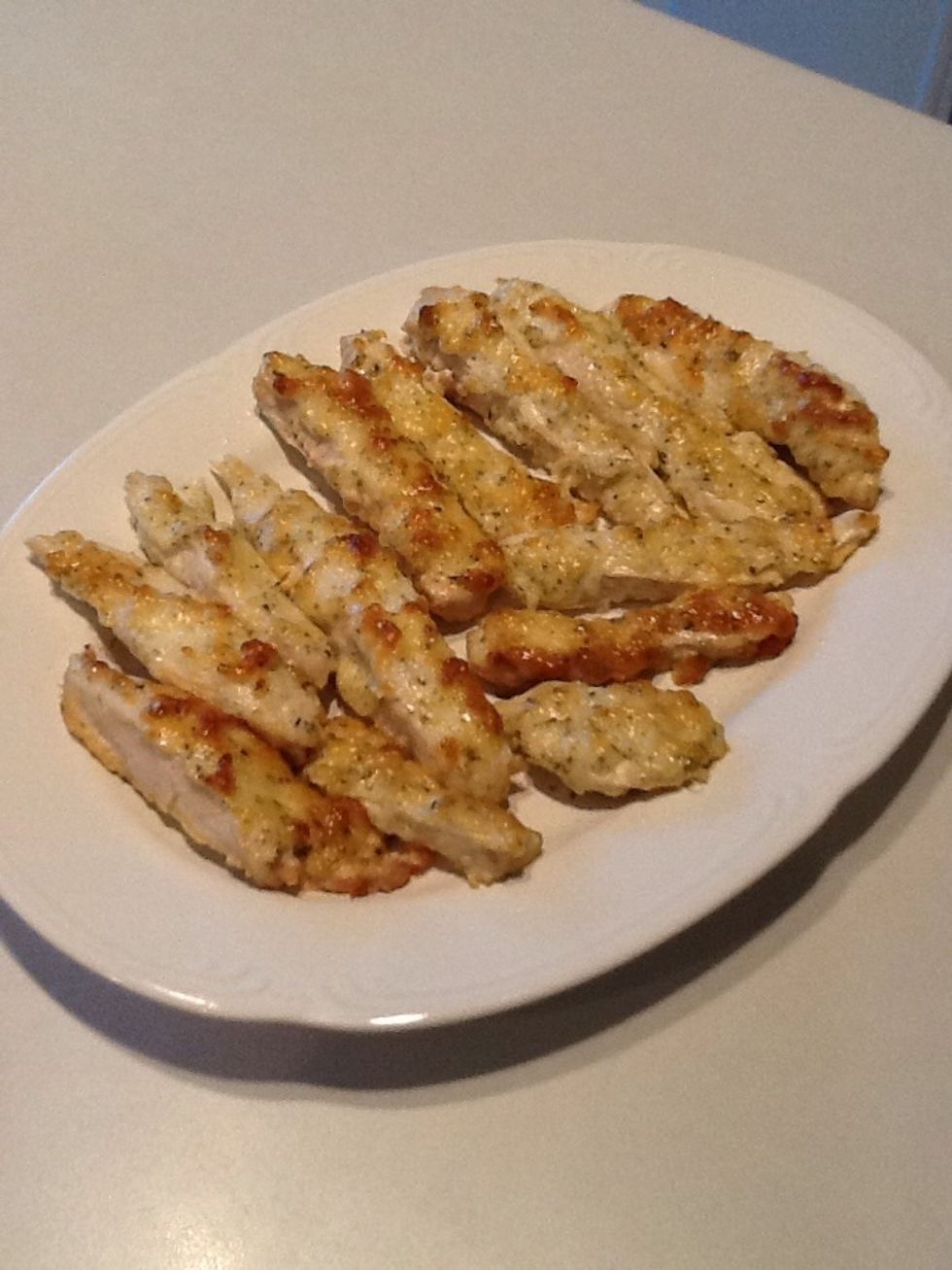 The finished result is amazing! Delicious!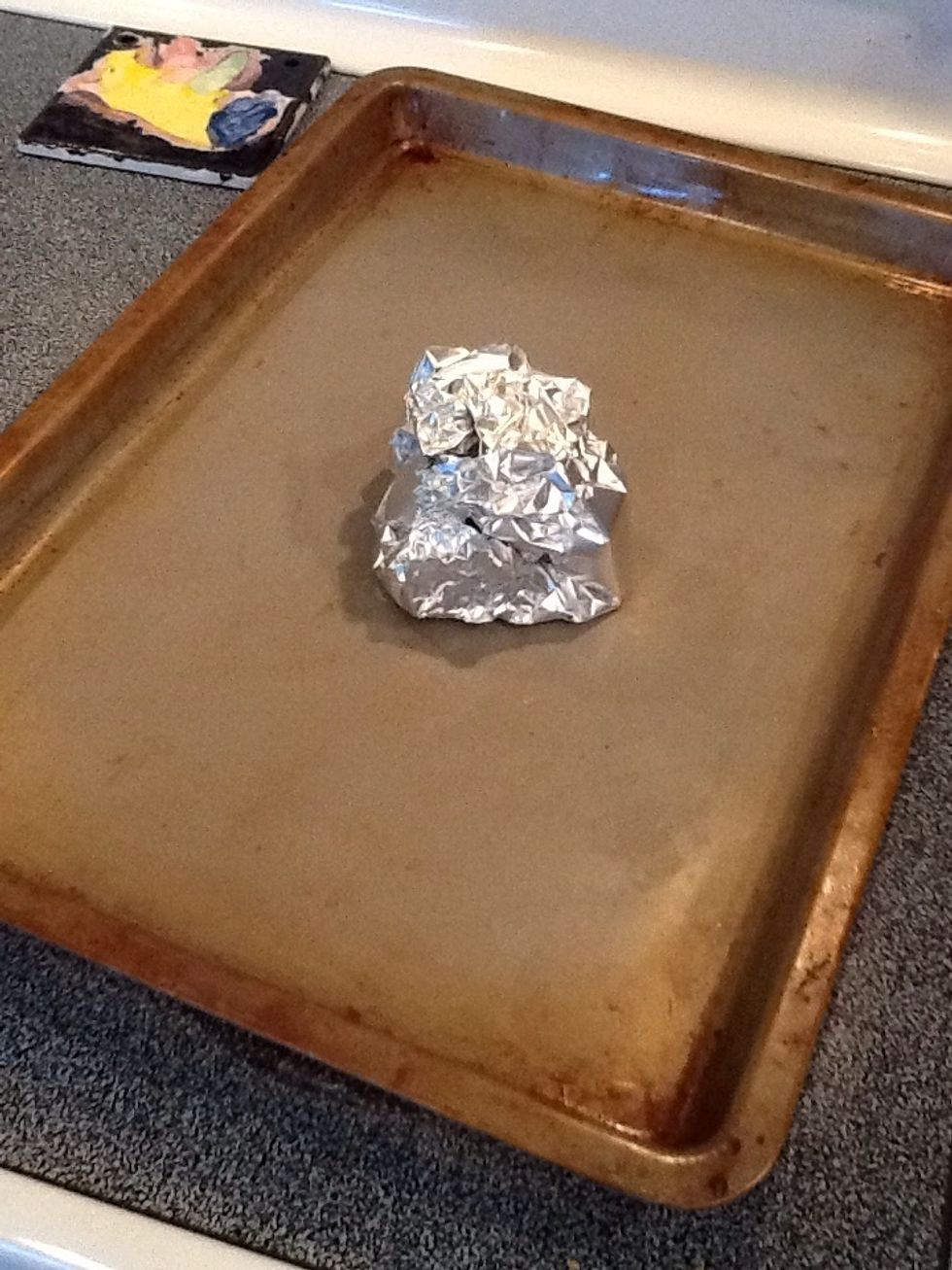 Best part of all... Clean up is a snap! Just roll up the foil and toss away. Enjoy!
1.0 Pack of chicken breasts
Mayonnaise
Parmesan cheese, shredded
Italian seasoning