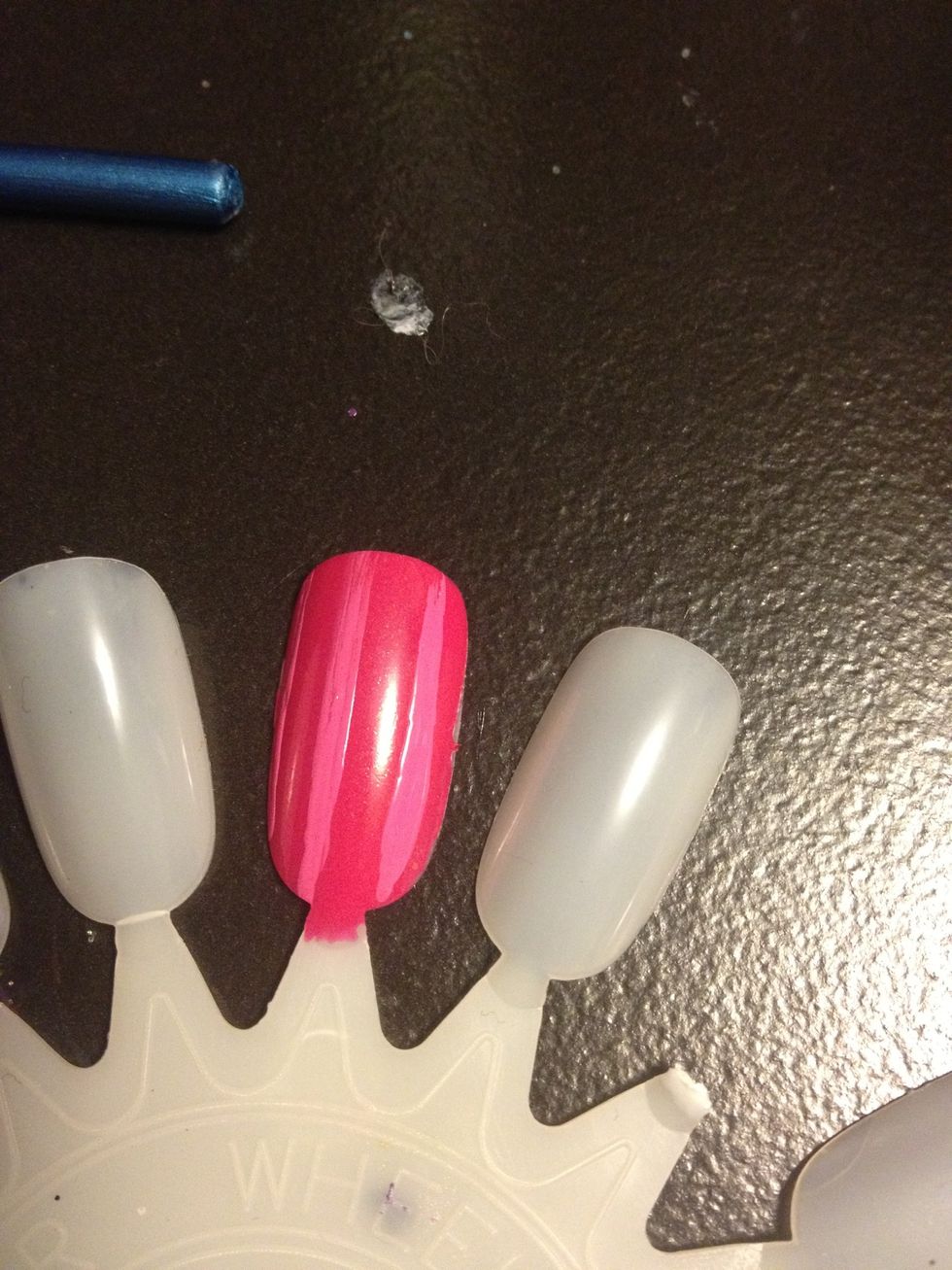 Start off with a pink base coat and add light pink lines if desired.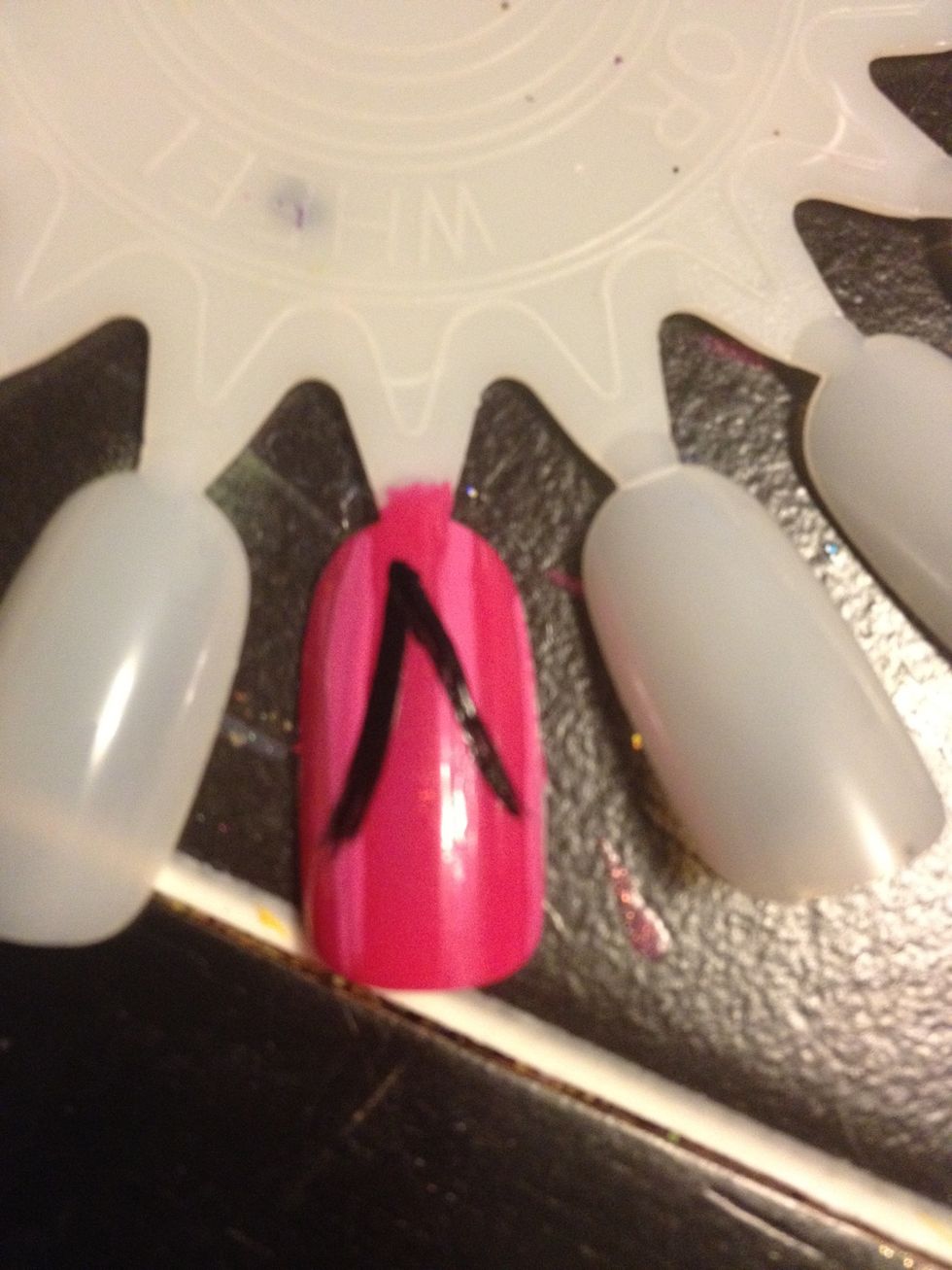 Now take the paint brush starting at the top of the nail curve a line stopping a little more then halfway down the nail. You should get this design.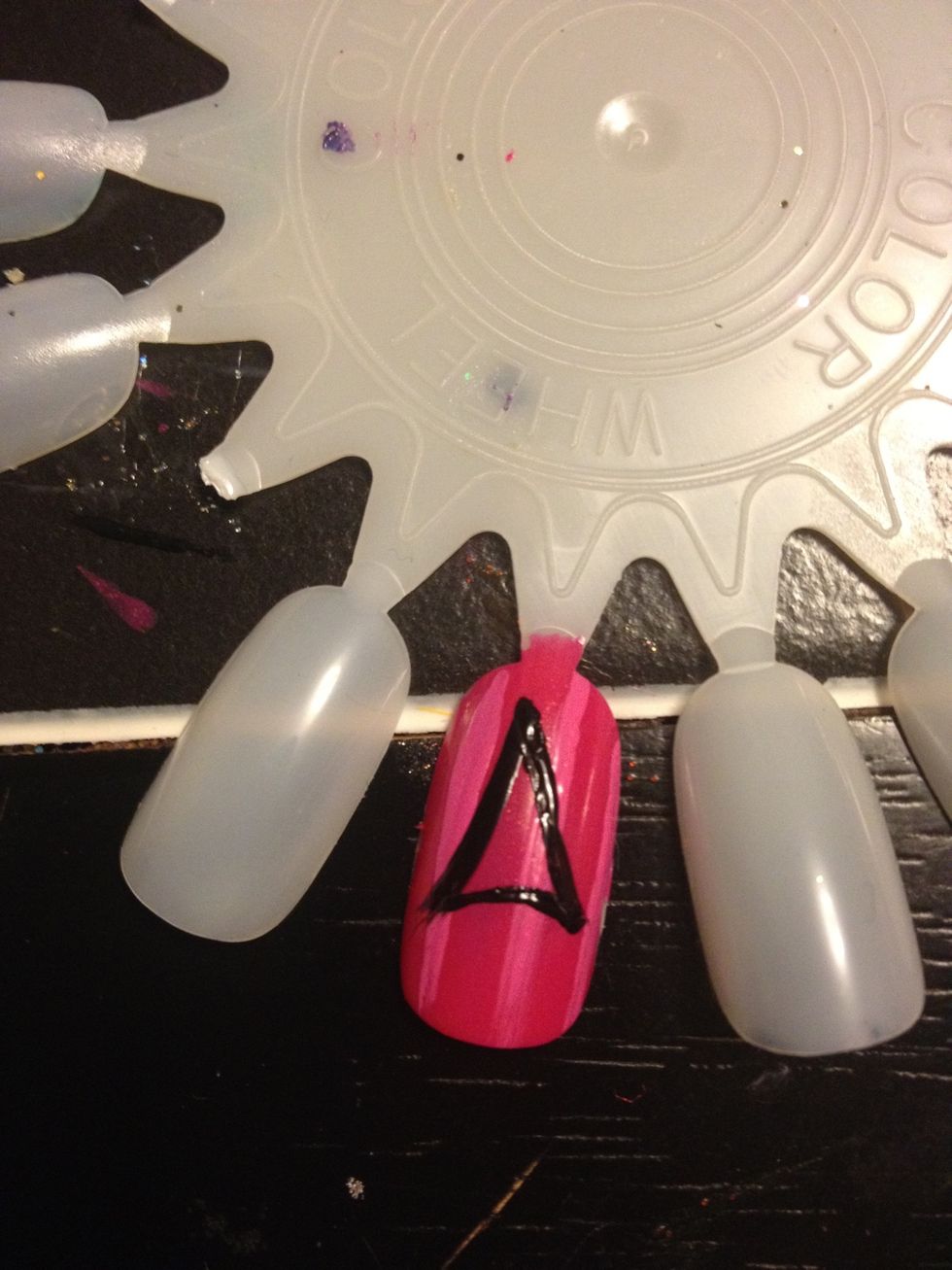 Connect the two lines with yet another curved line :)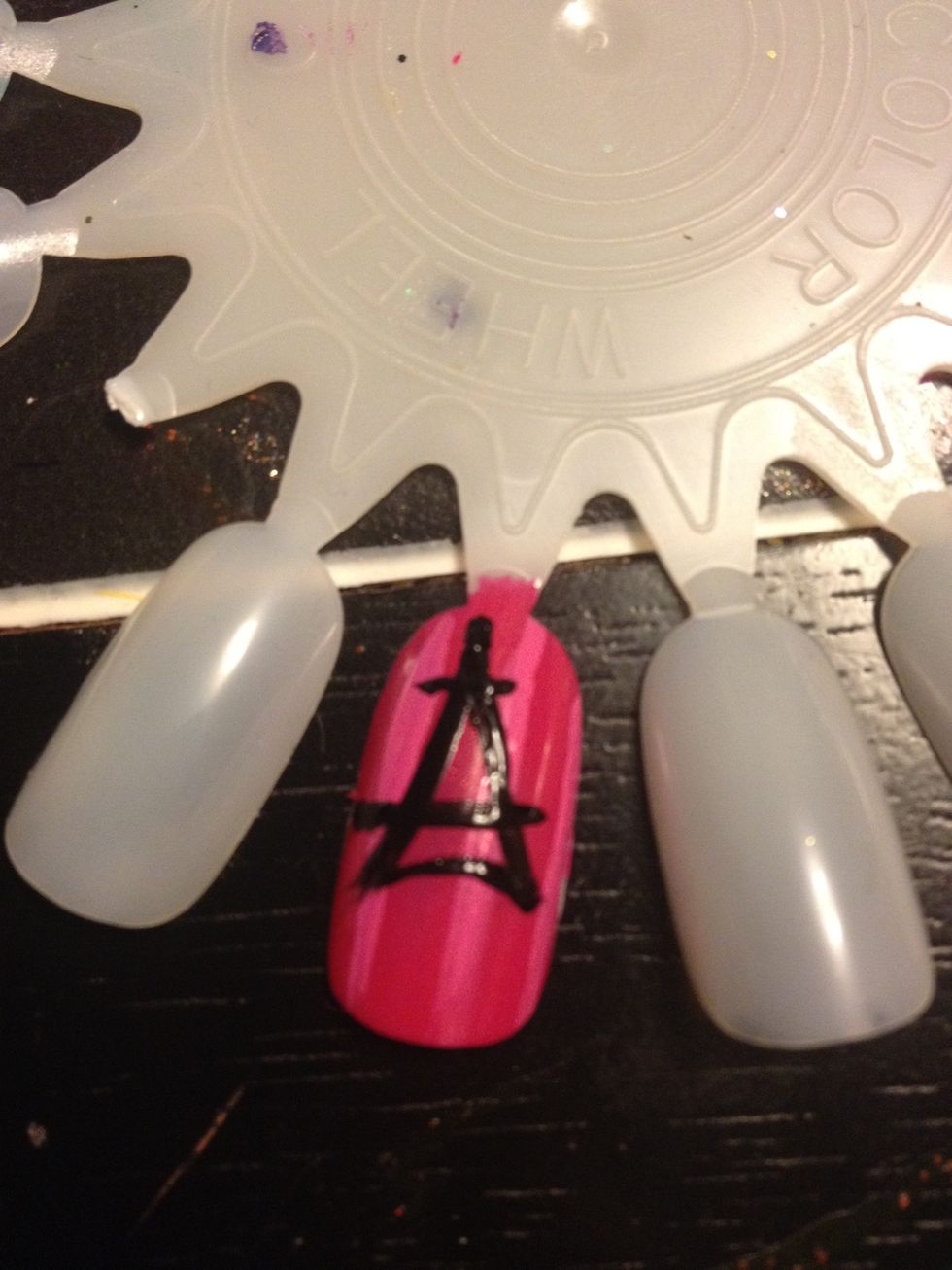 Take the paint brush and paint two lines. One at the base and one almost to the top. Now your tower is done.. Yes, I know it looks plain, but this is a simple design, but watch..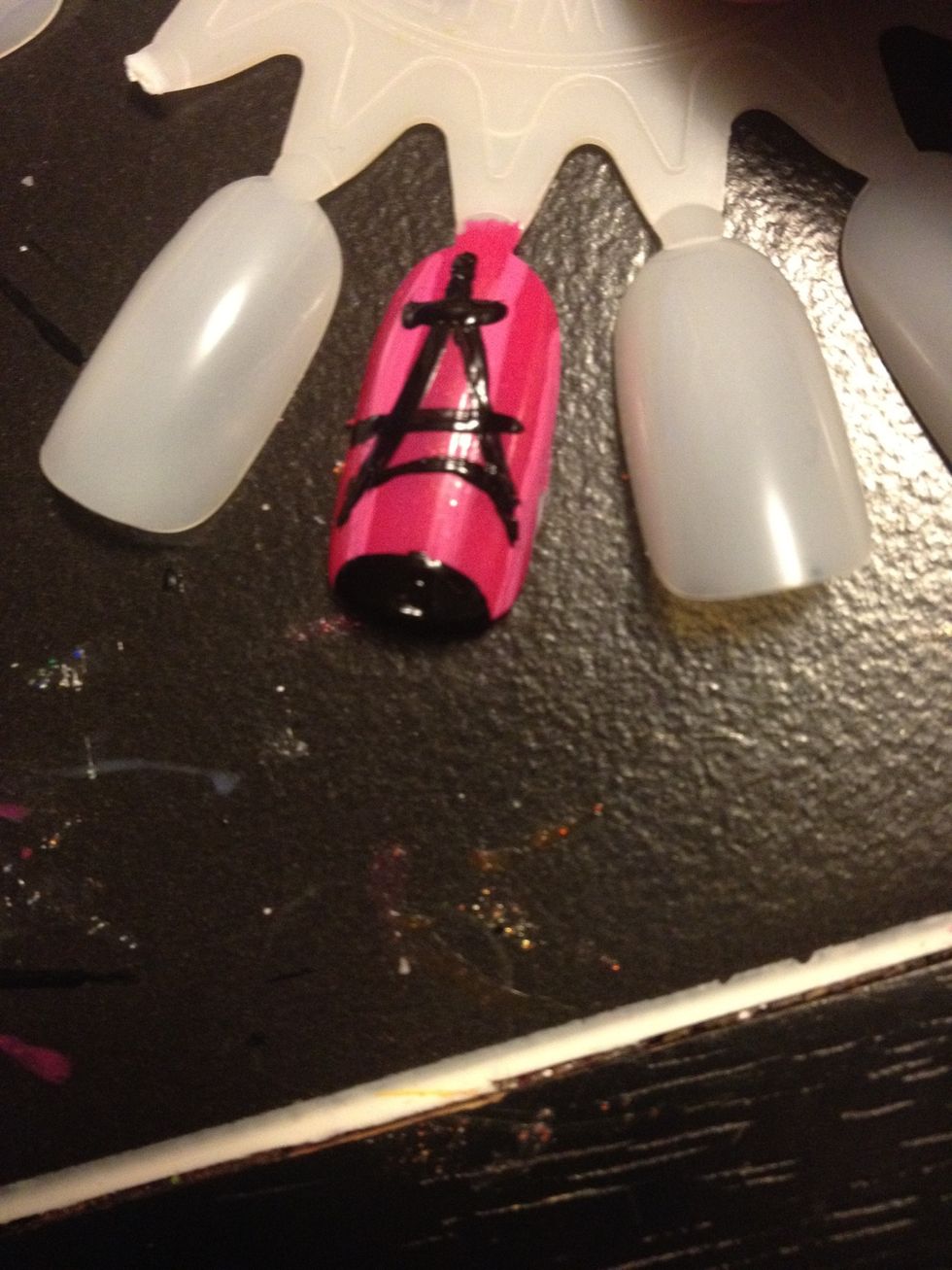 Take the same paint brush and create half a circle at the bottom of the nail.
Now take a dotting tool and place 4 black dots at the top, once those dry place 4 smaller pink dots within those circles. A dot within a dot lol. This gives a lace design :)
Sometimes designs can seem too simple, however with the right amount of effort like adding a rhinestone or pairing it with other simple designs can make the difference.
I recommend using the Eiffel tower for a one finger design, like the ring finger.
1.0 Pink polish
1.0 Black polish
1.0 Paint brush
1.0 Striper
1.0 Dotting tool
1.0 Topcoat
Fabulocity By Jessica
Follow my Instagram @fabulocitynails\n\nPlease feel free to request designs and ask questions.