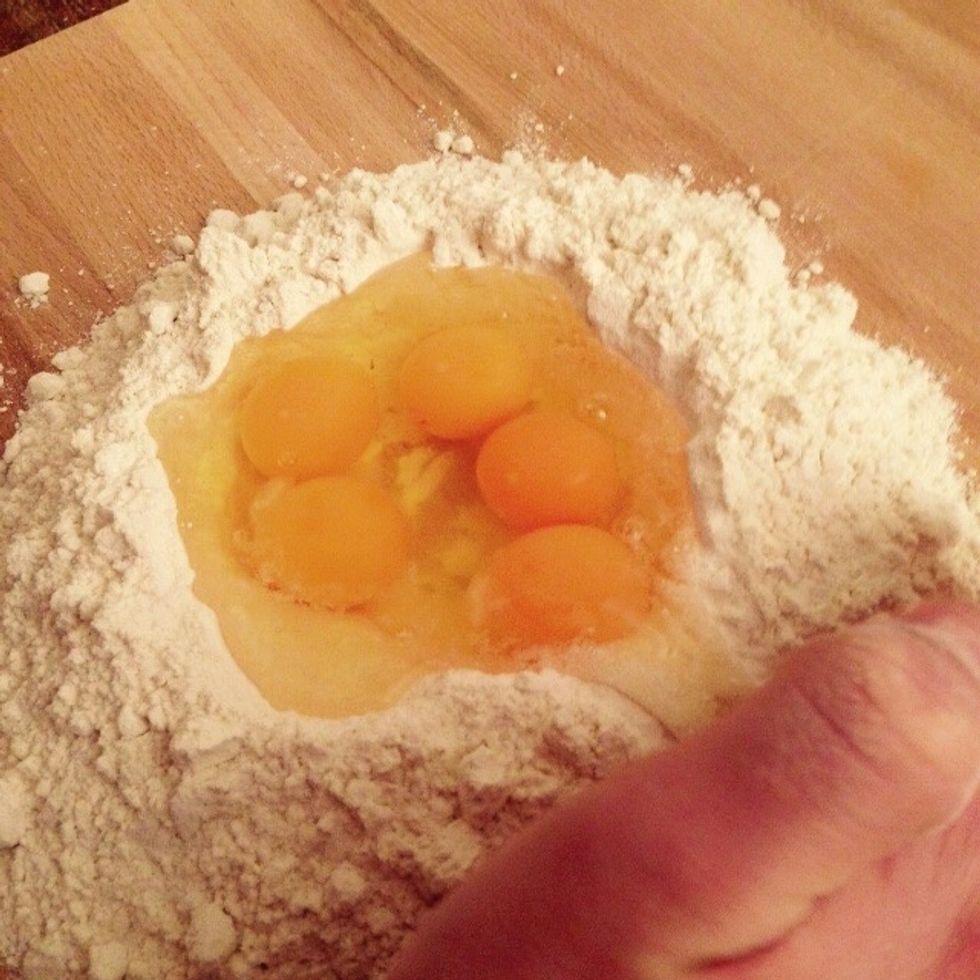 Make a pit with the flour and crack the eggs in the middle (I am using 500g of flour with 5 eggs here)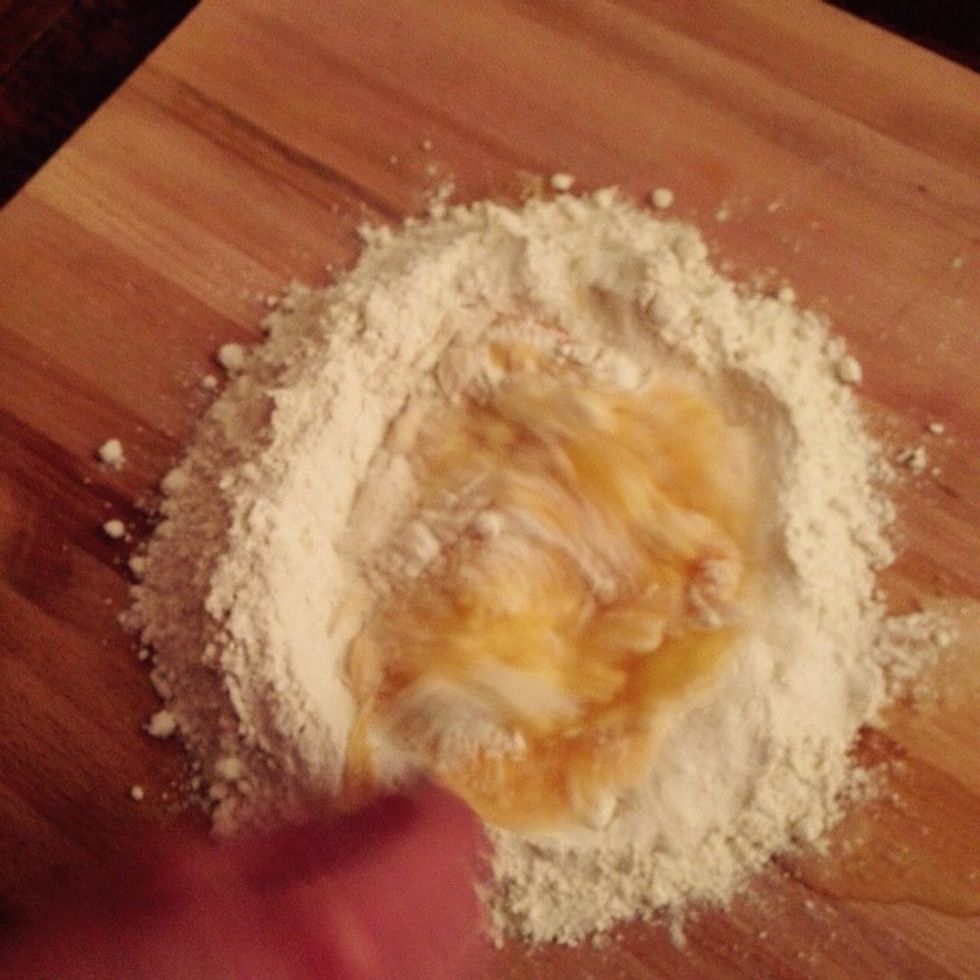 With a fork start whisking the eggs into the flour gradually inside out, then use your hands and knead the dough until even
Wrap it in film and set aside for 15-20min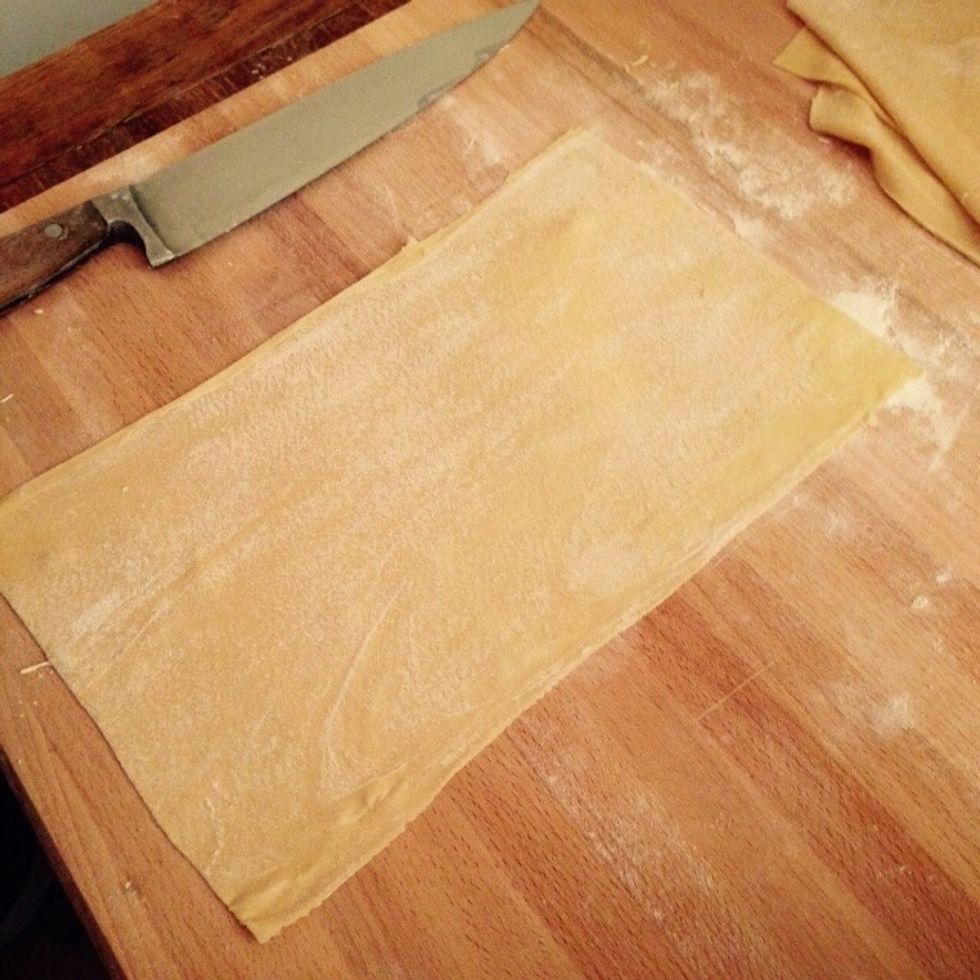 After that time flatten the dough into thin sheets, I use a pasta machine for simplicity. Pour plenty of flour on both sides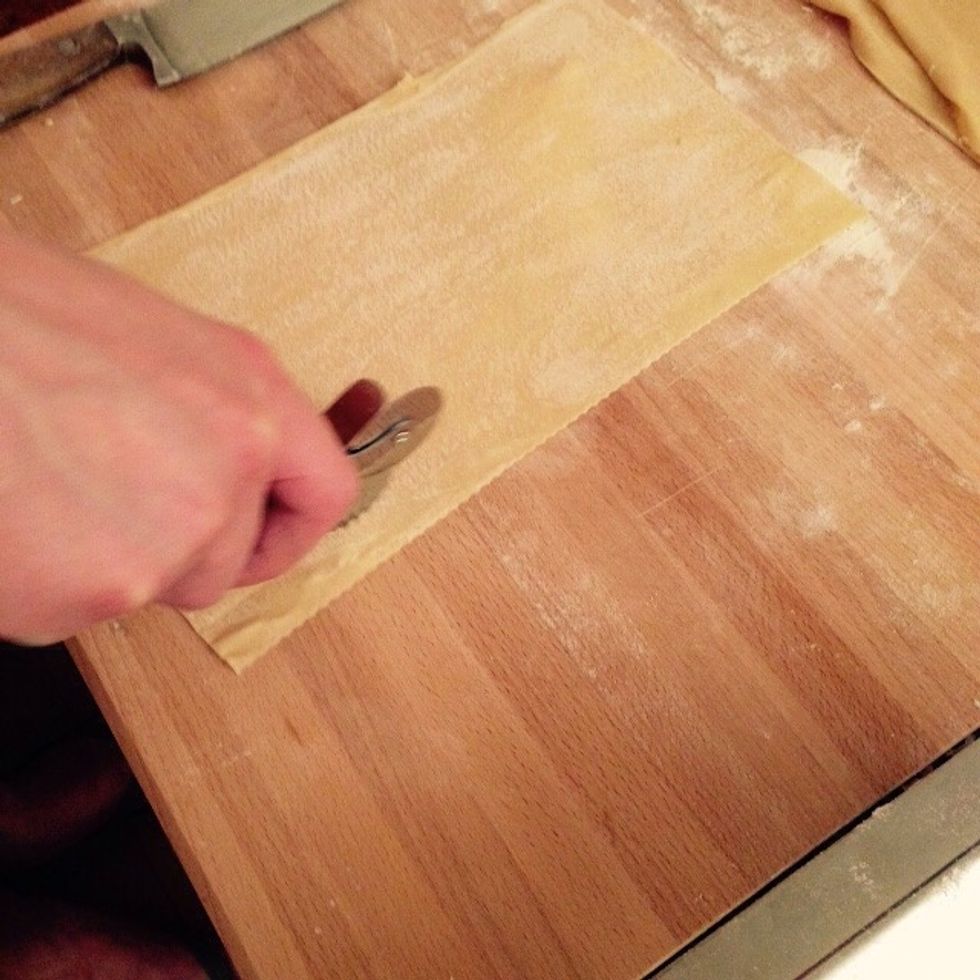 Using a ravioli cutter, divide the sheet into 2cm wide strips. They don't need to be regular or all the same width, that's the beauty of making it from scratch with your hands.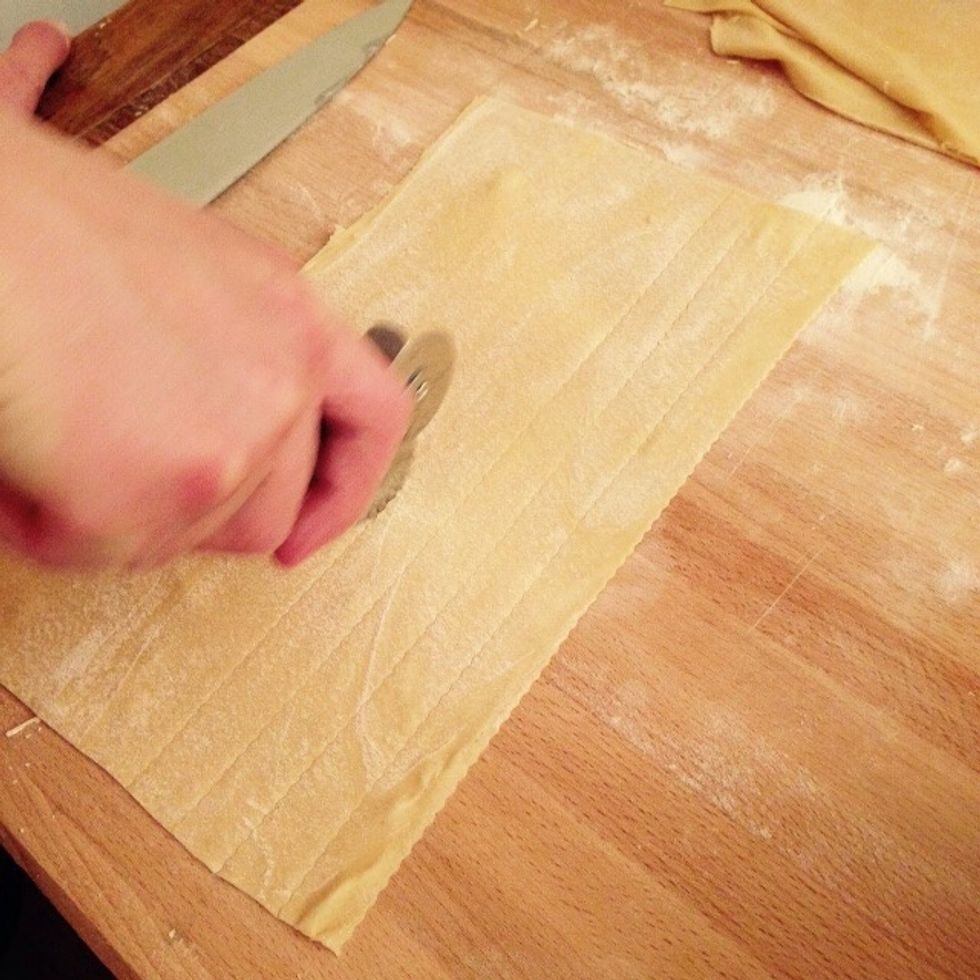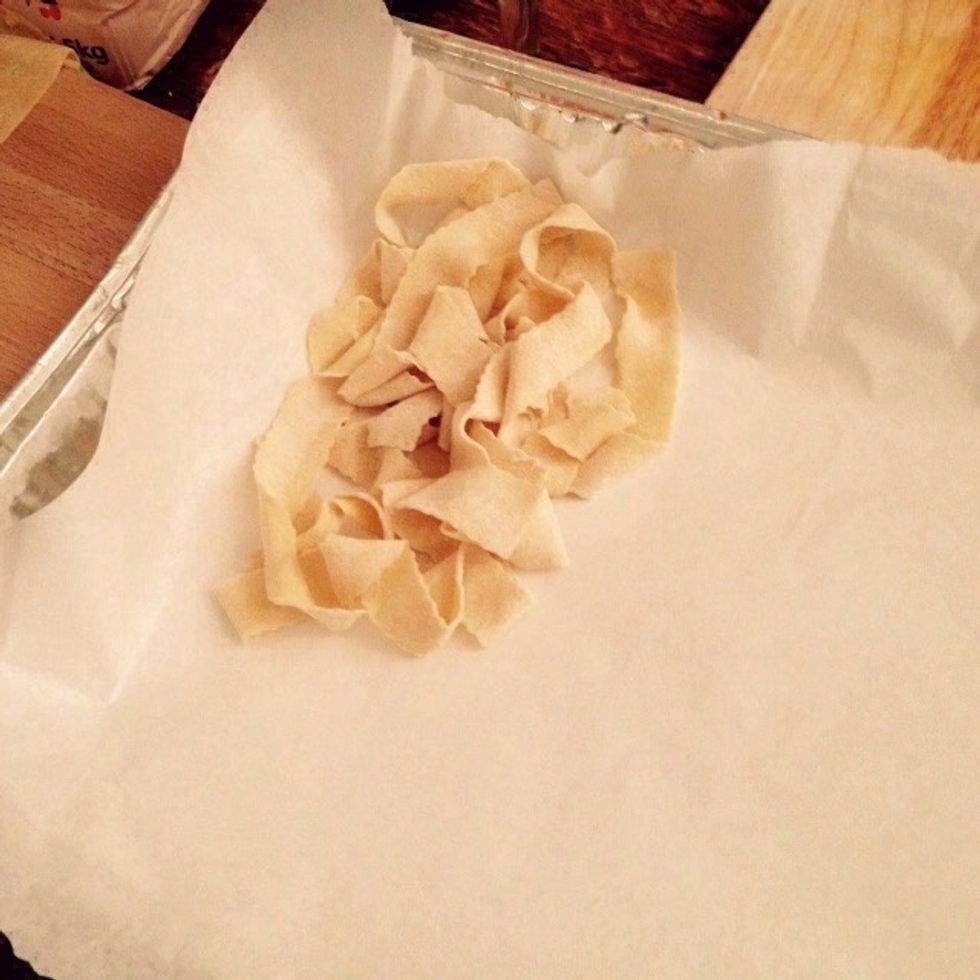 Set them aside in a tray with plenty of flour so they don't stick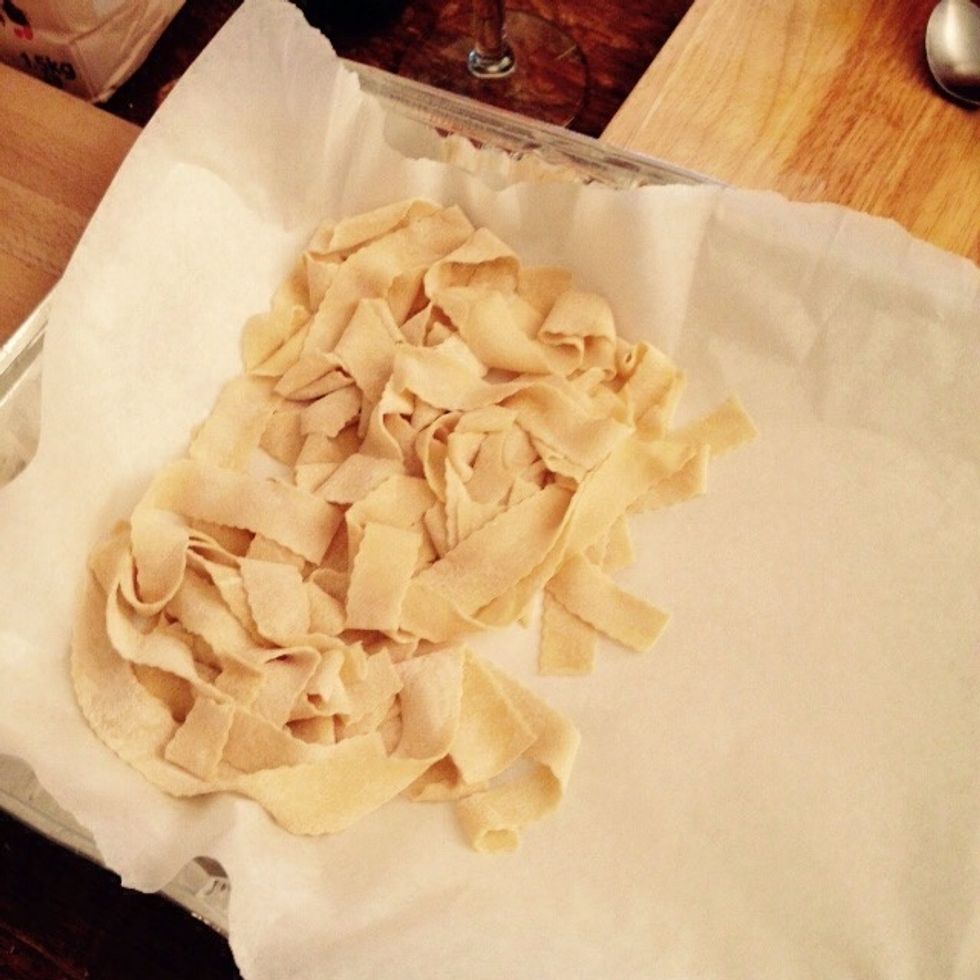 When ready boil them in salted water for 2minutes and drain.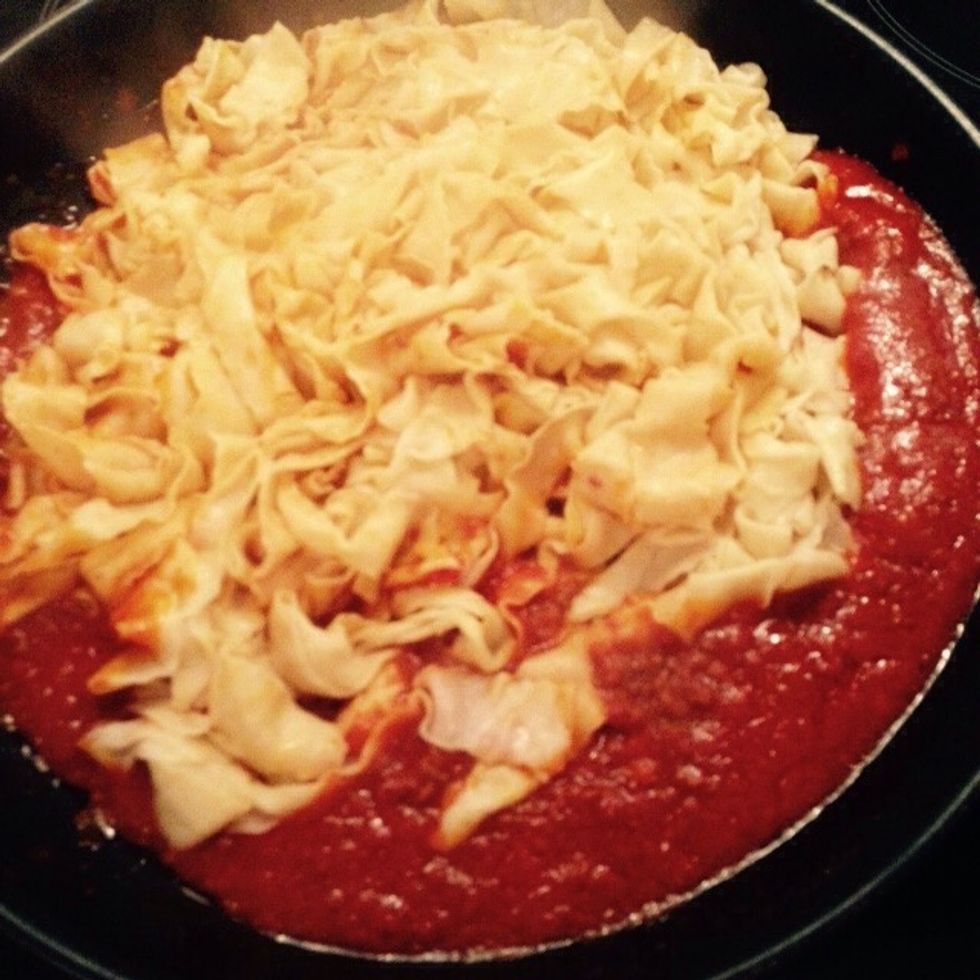 Heat up the ragu (see how to make it among my other guides) in a large pan with 20g of butter. Pour in the drained pappardelle and sauté quickly to mix them.
Plate them and add some additional ragu on top if you wish.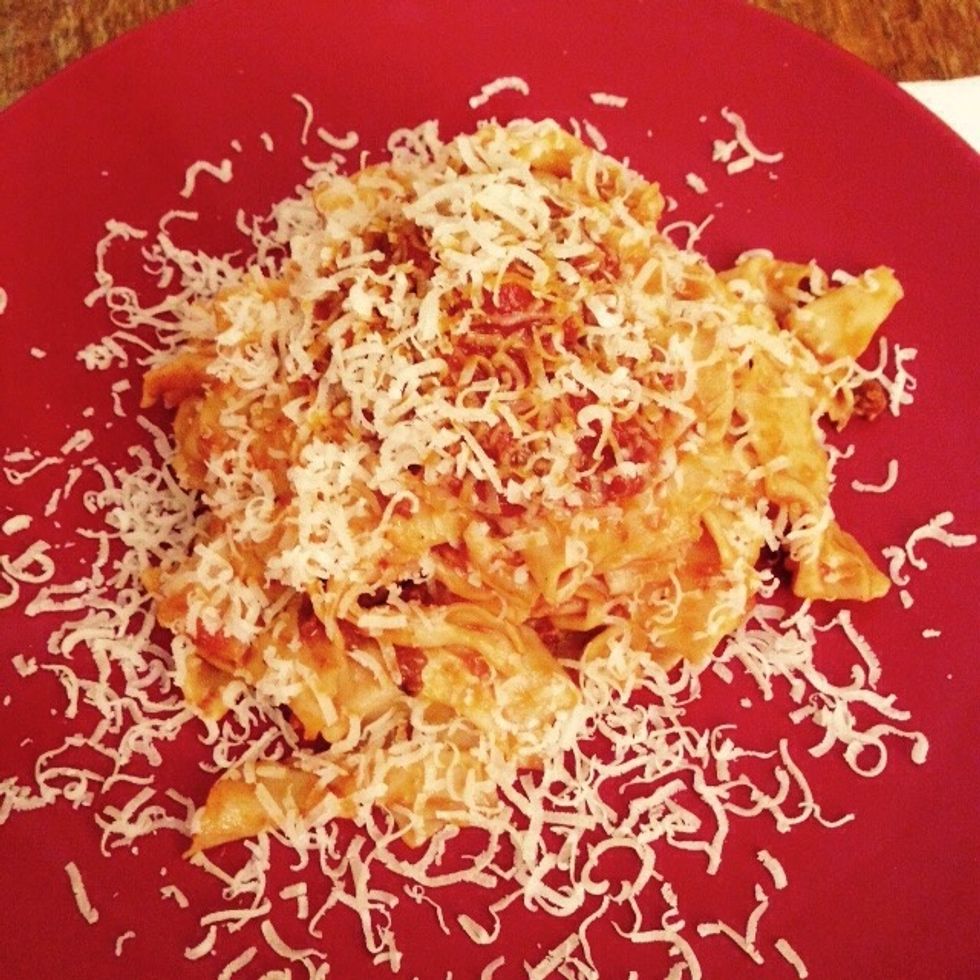 Of course they wouldn't be complete without a dust of freshly shaved parmesan on top. Enjoy!
100.0g Flour (per person)
1.0 Egg (per person)
Gioele Nunziatini
Italian born and raised, I moved abroad to pursue a career in engineering. Cooking is what brings me back to my origins, to the flavors of my parents' farm.