Make Paper Mache Floral Letter Centerpiece
320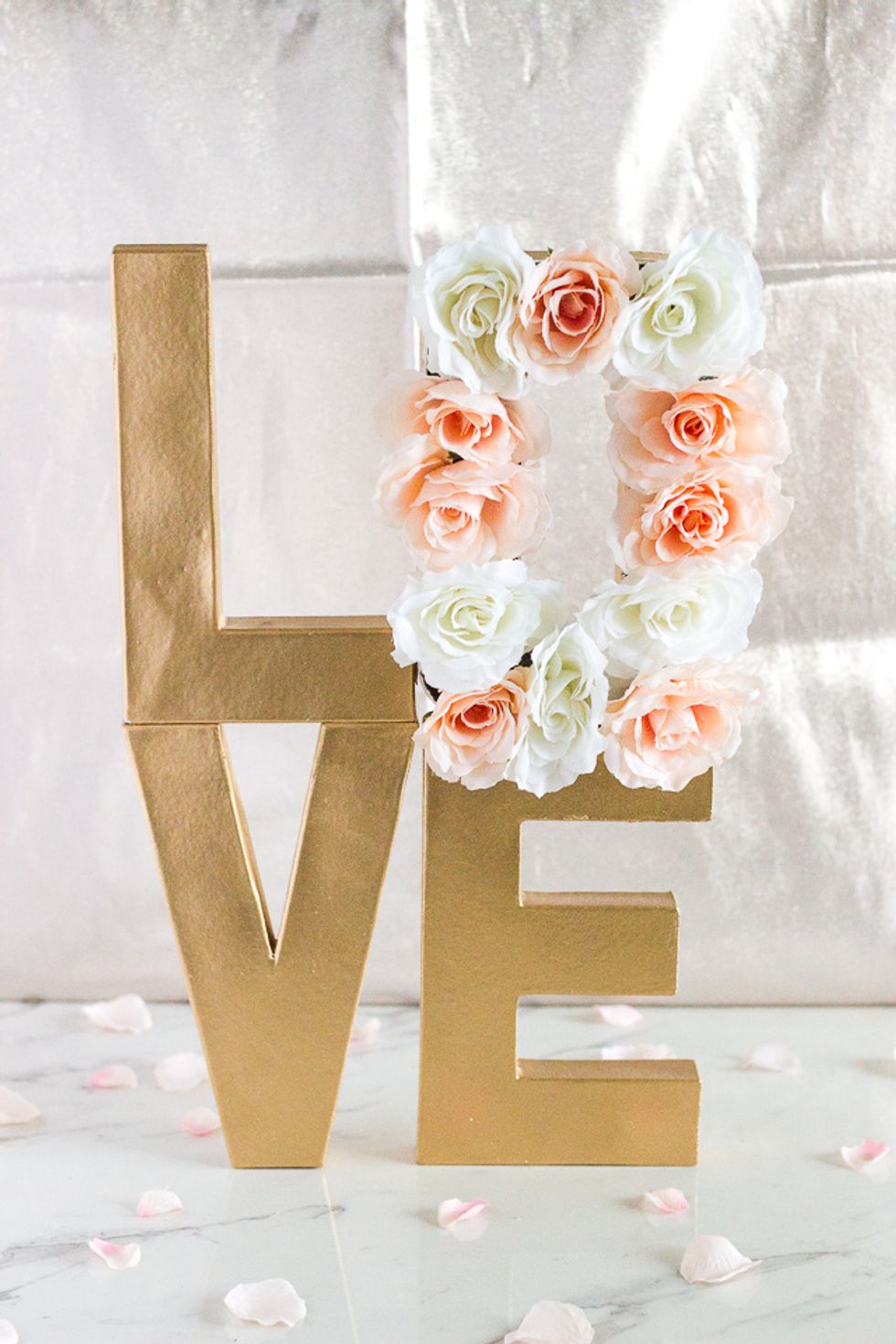 Nothing makes me smile more than the sight of beautiful flowers and with paper mache letters being a being trend lately, I decided to create this pretty floral letter centerpiece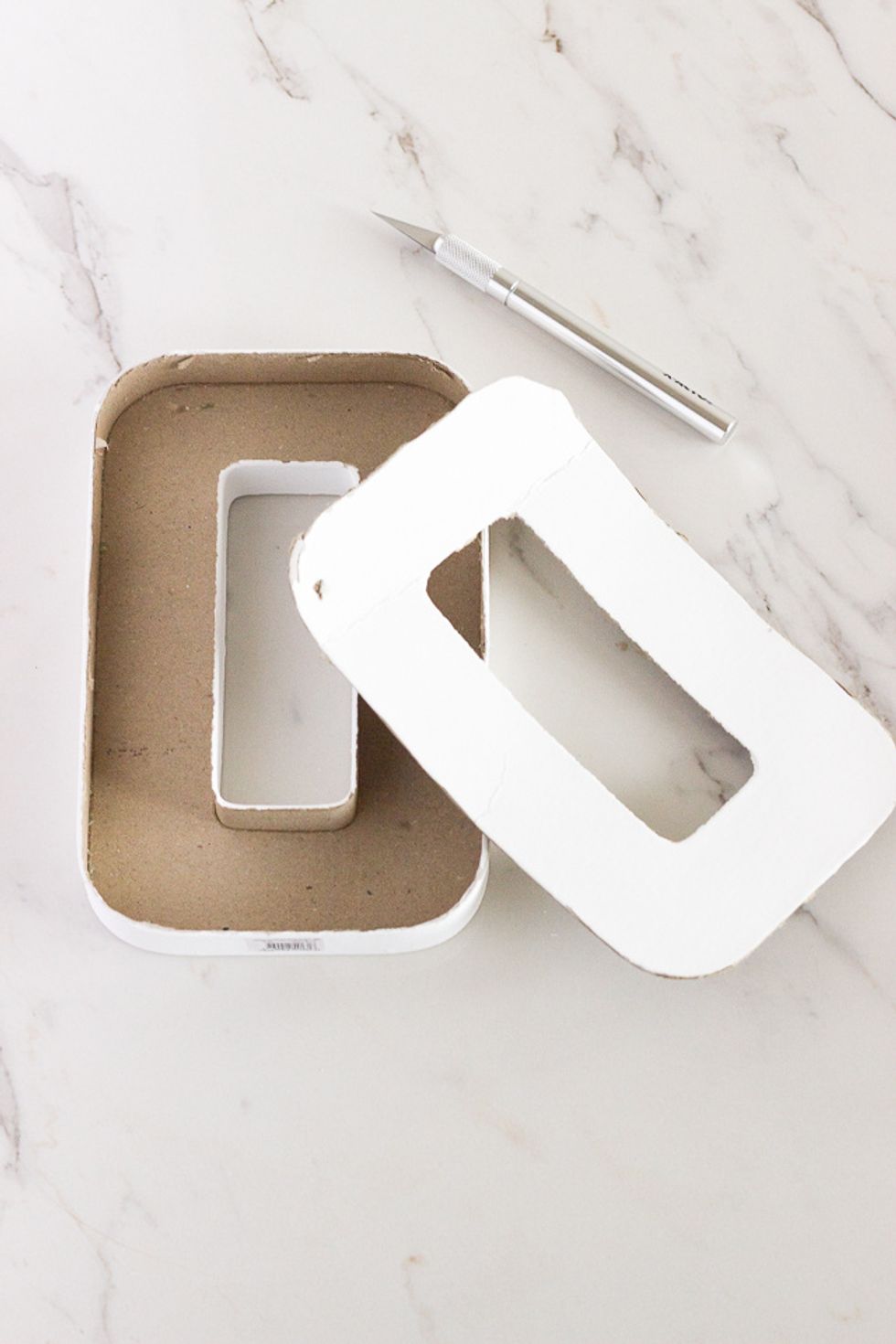 Using your X-Acto Knife, start by cutting the sides of the letter "O." Stay close to the edge as much as you can.
Once you cut out the top of your letter, take out any stuffing from the inside (sometimes there is cardboard).
Spray paint all the letters.
Prepare floral foam, cut up the floral foam in various pieces to make it fit instead the "O." You might want to glue gun the floral foam to the inside of the "O" so that the pieces don't fall out.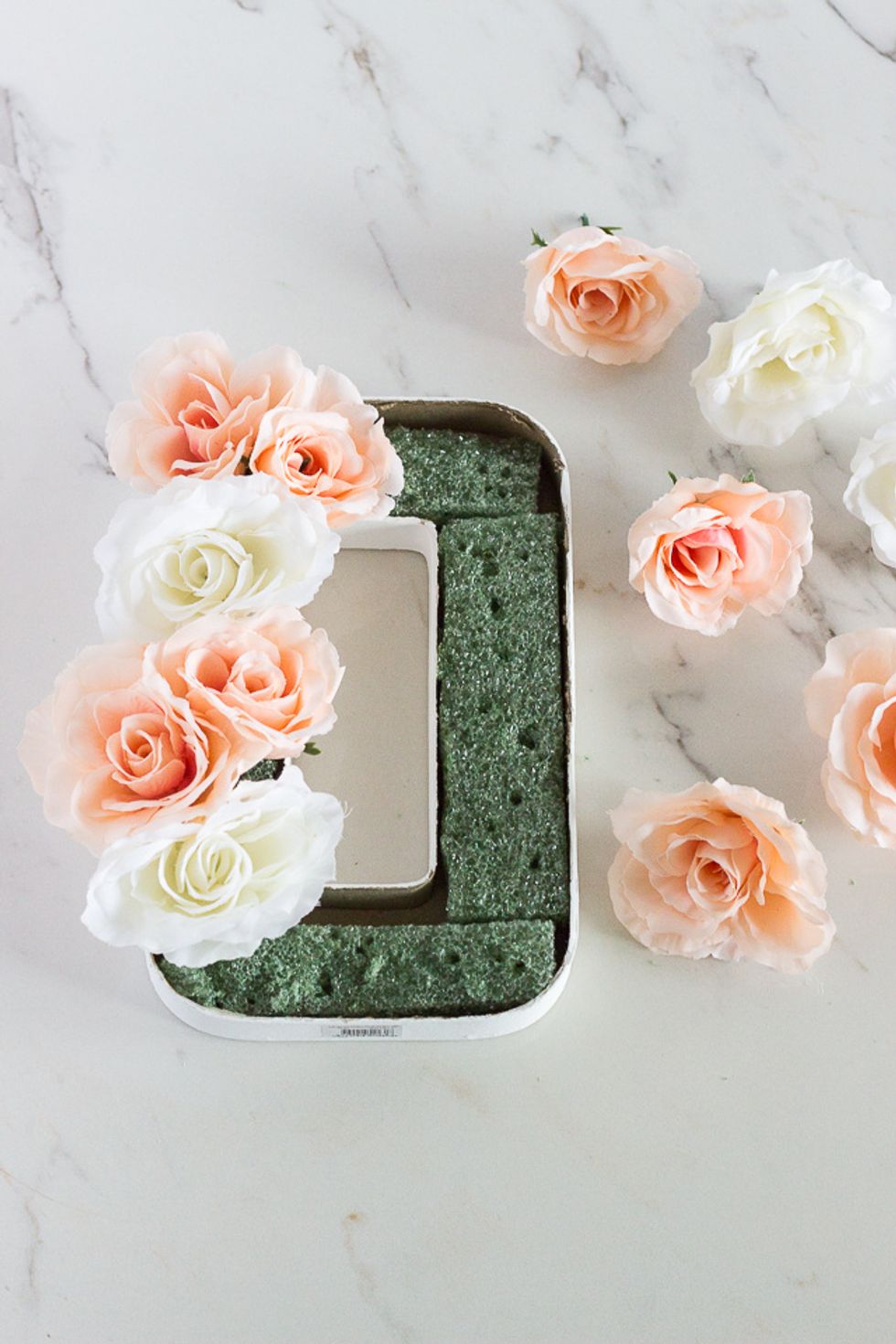 Before you start sticking in your flowers, make sure you cut off all the stems so that only a tad of the stem stays on, just enough so that you can stick them into the floral foam.
Once you cut off all your stems, start sticking the flowers into the floral foam (use a glue gun for extra hold).
You can leave the letters like this and assemble the word "LOVE" across a table or you can stack them and glue gun them together.
http://www.brit.co/category/weddings/diy-weddings/
Paper Mache Letters
X-Acto Knife
Floral Foam
Faux Flowers
Spray Paint in Gold
Vicky B.
I create pretty things. ? | \nDIY, Beauty, Decor, Floral Design, Events |Mimosa Lover | Find me on Pinterest, Instagram: @vickybdesigns | Snapchat: @vickybtv