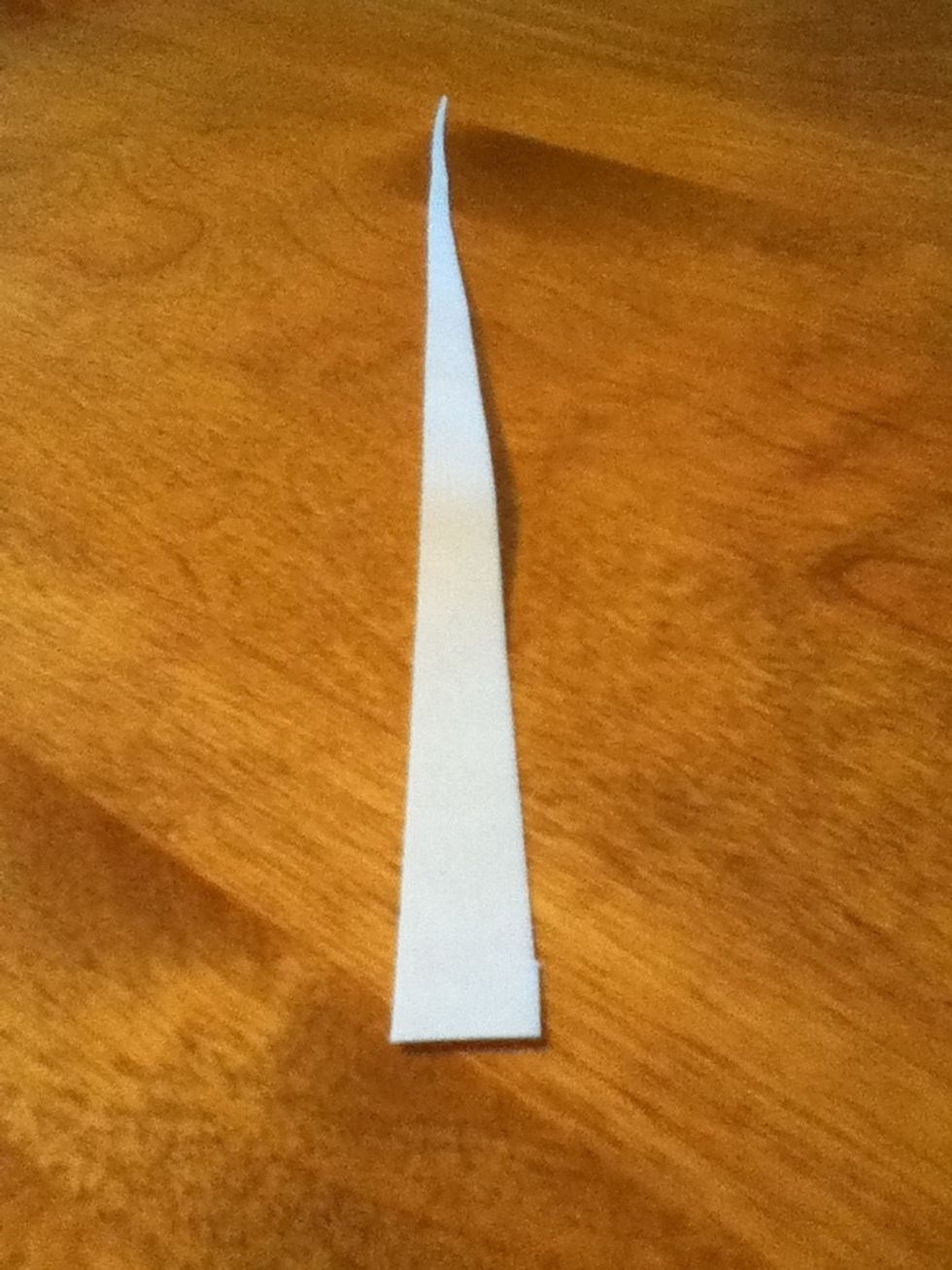 Your triangular paper stripe shold look like this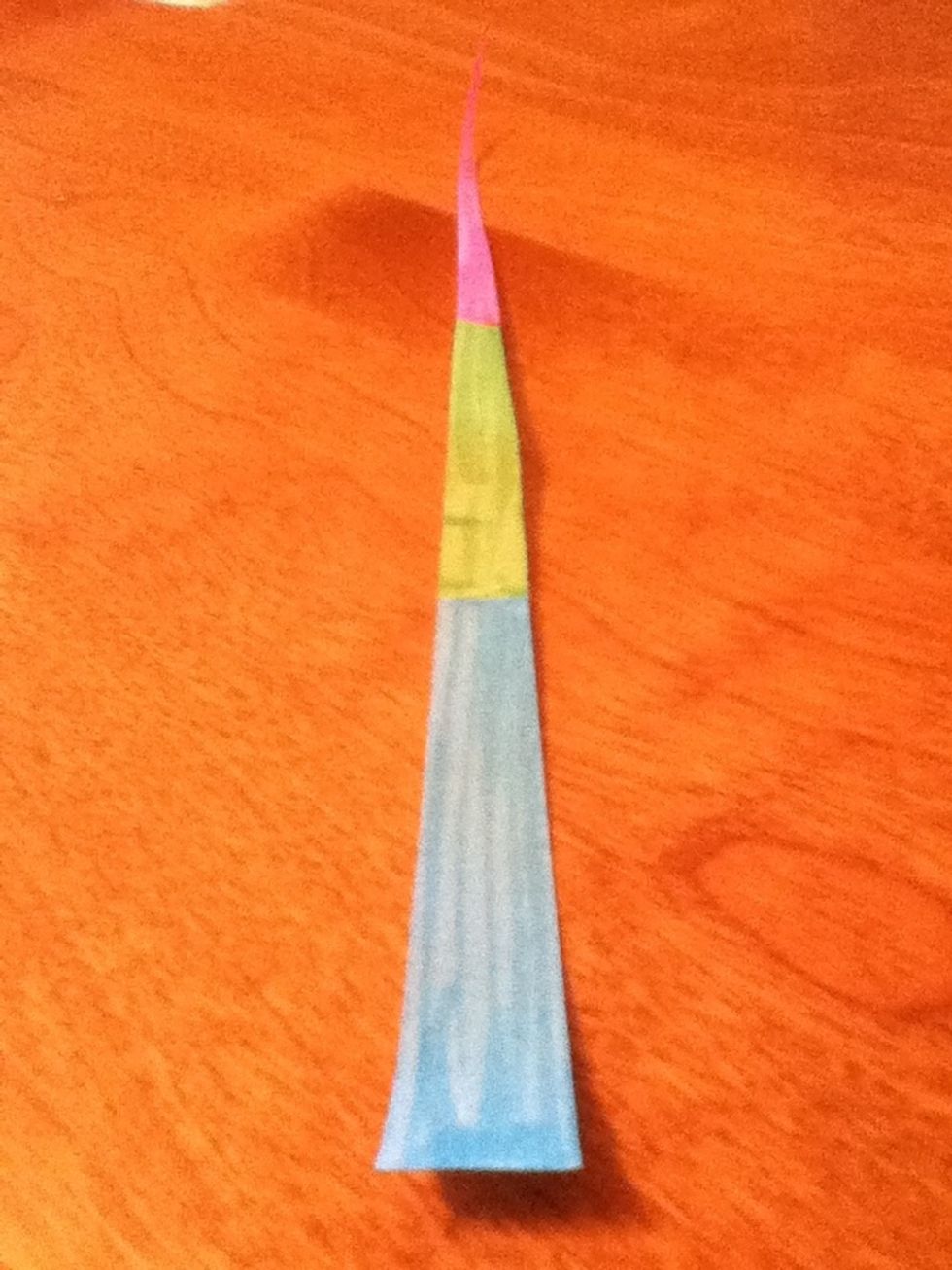 Color them from bottom to top
Remember, the color on the tip is the color you will see the most on the finished bead, the middle color; the least, and the bottom color is on either side of the finished bead.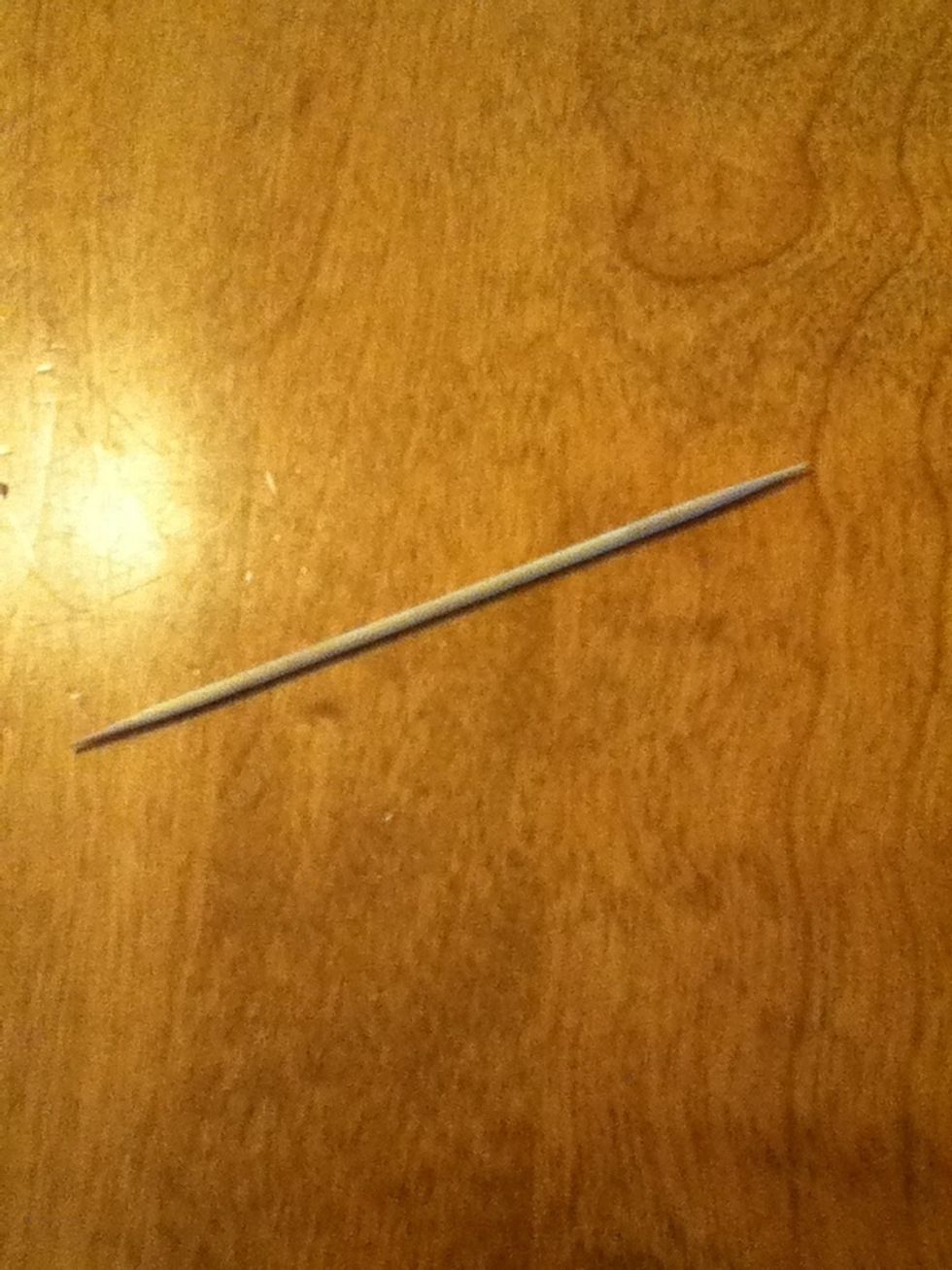 Take your toothpick.....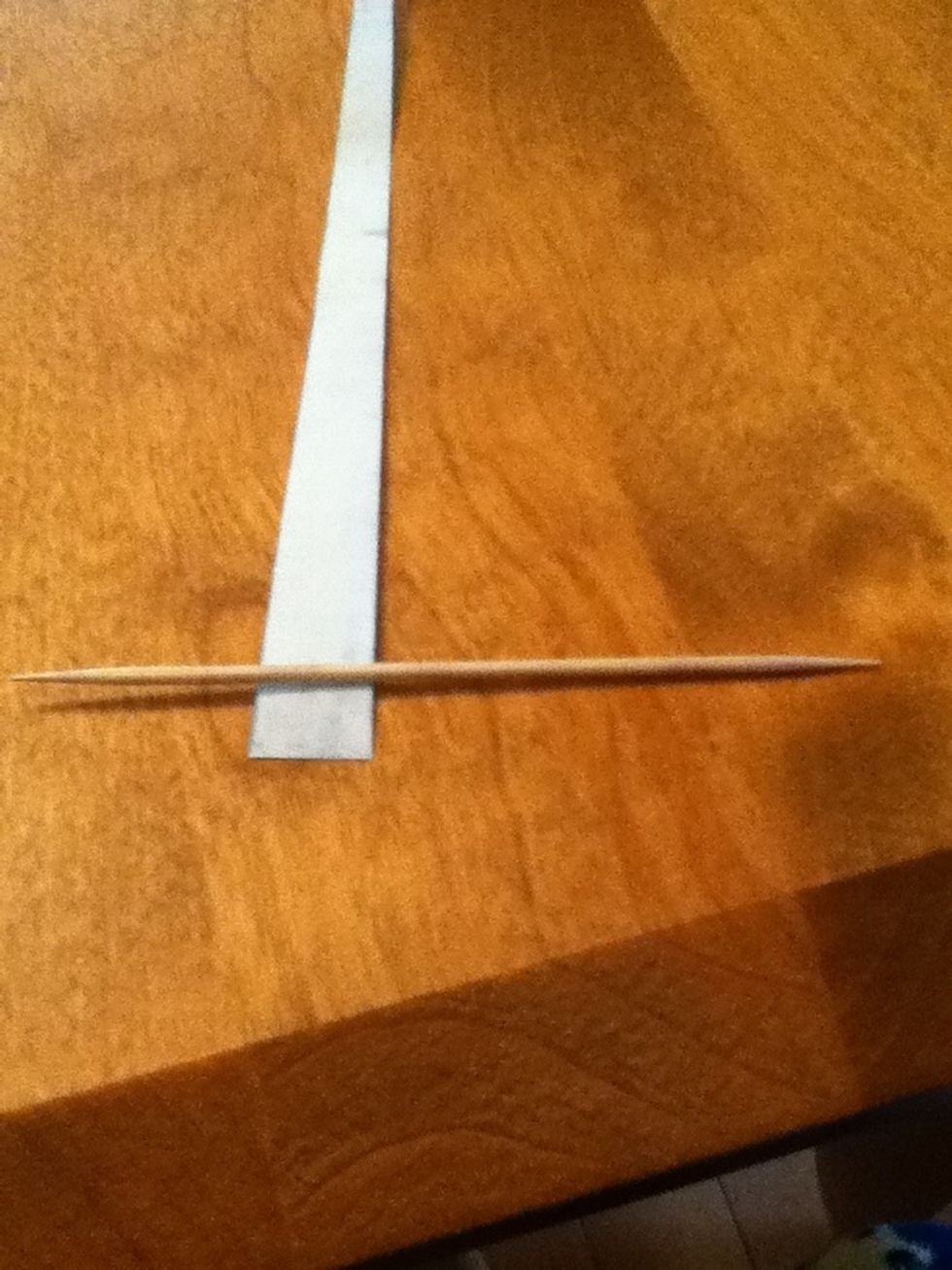 Amd put it like so.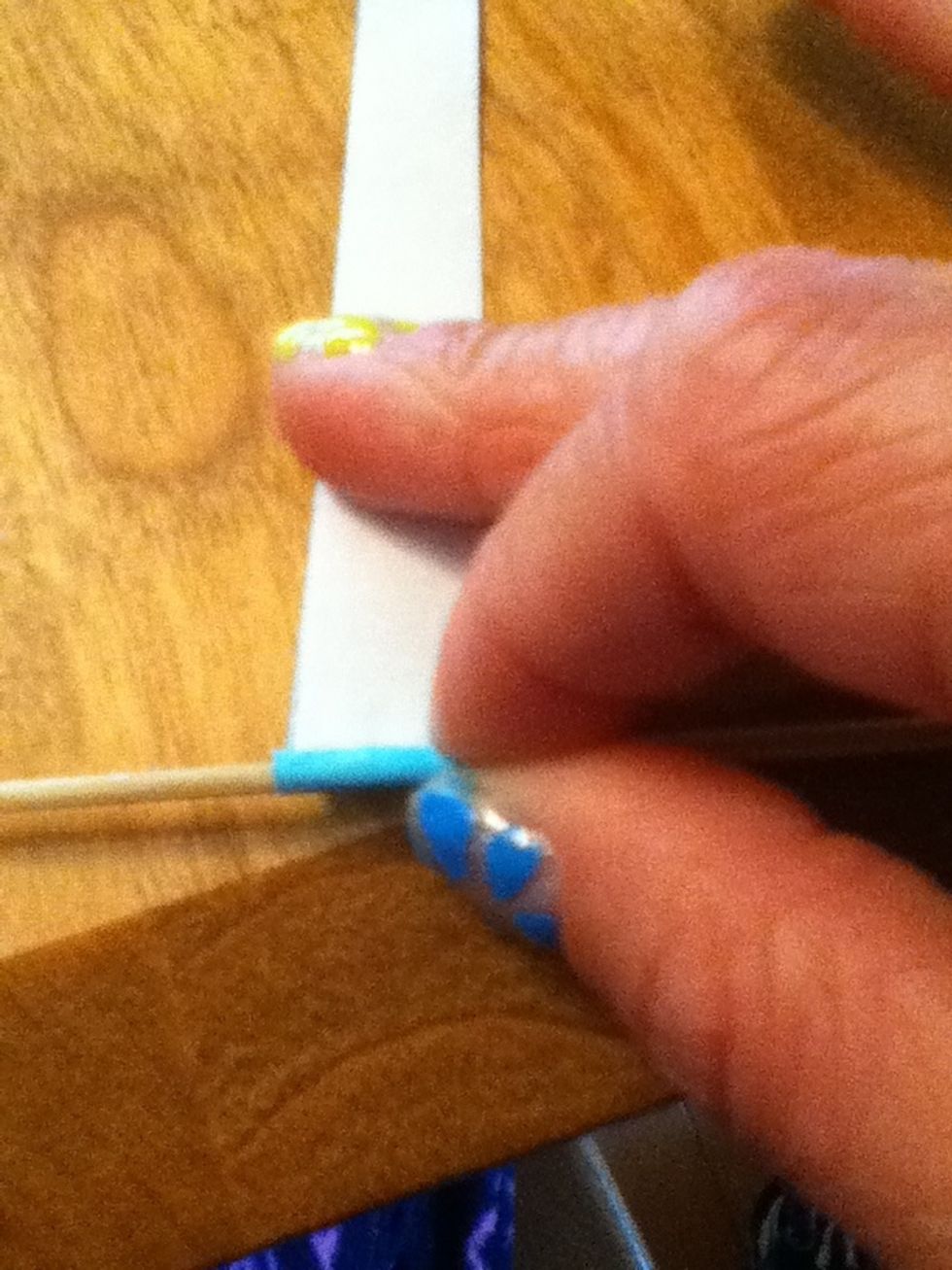 Twist the paper around at the bottom.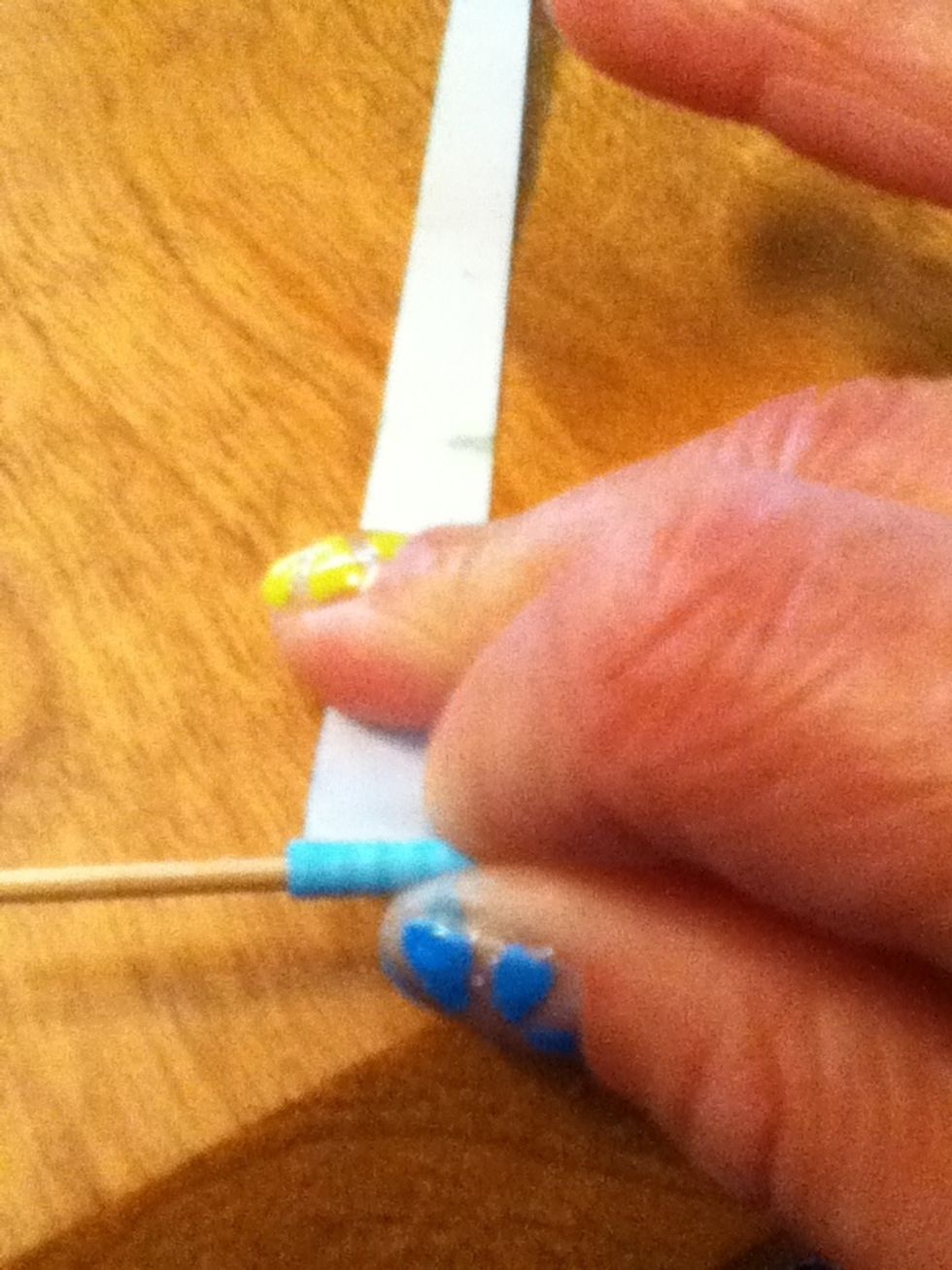 And keep twisting.....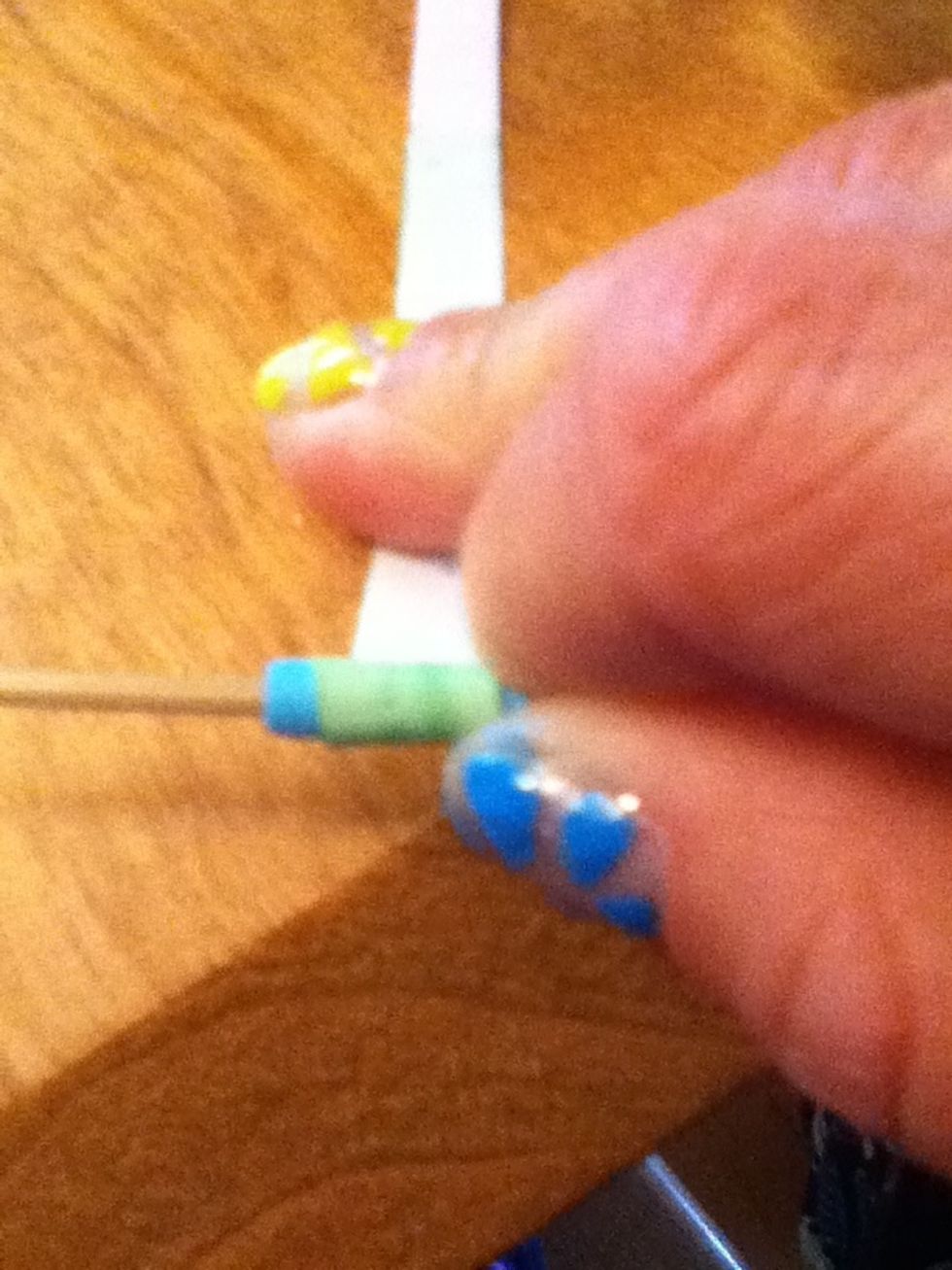 Green....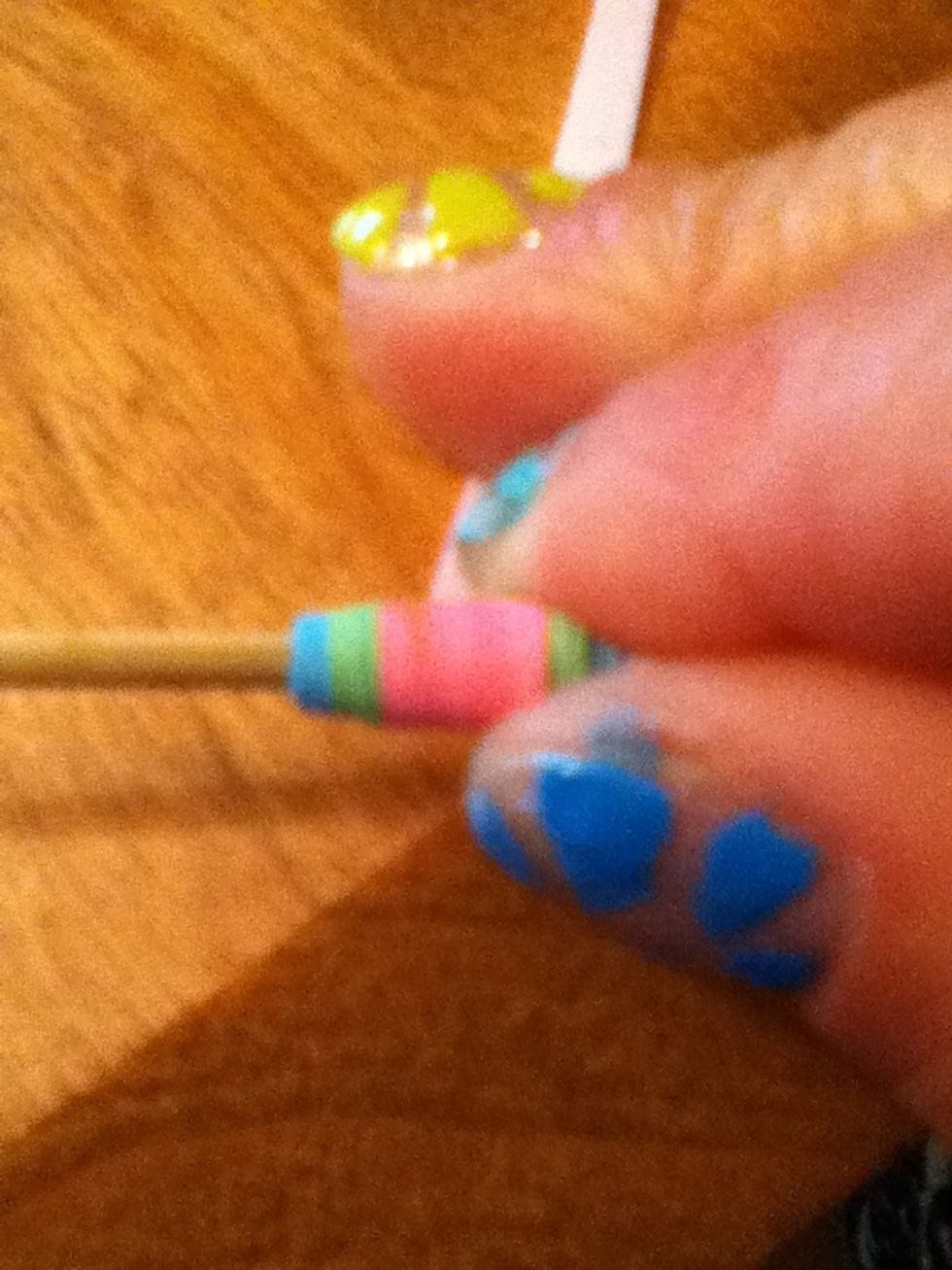 Pink!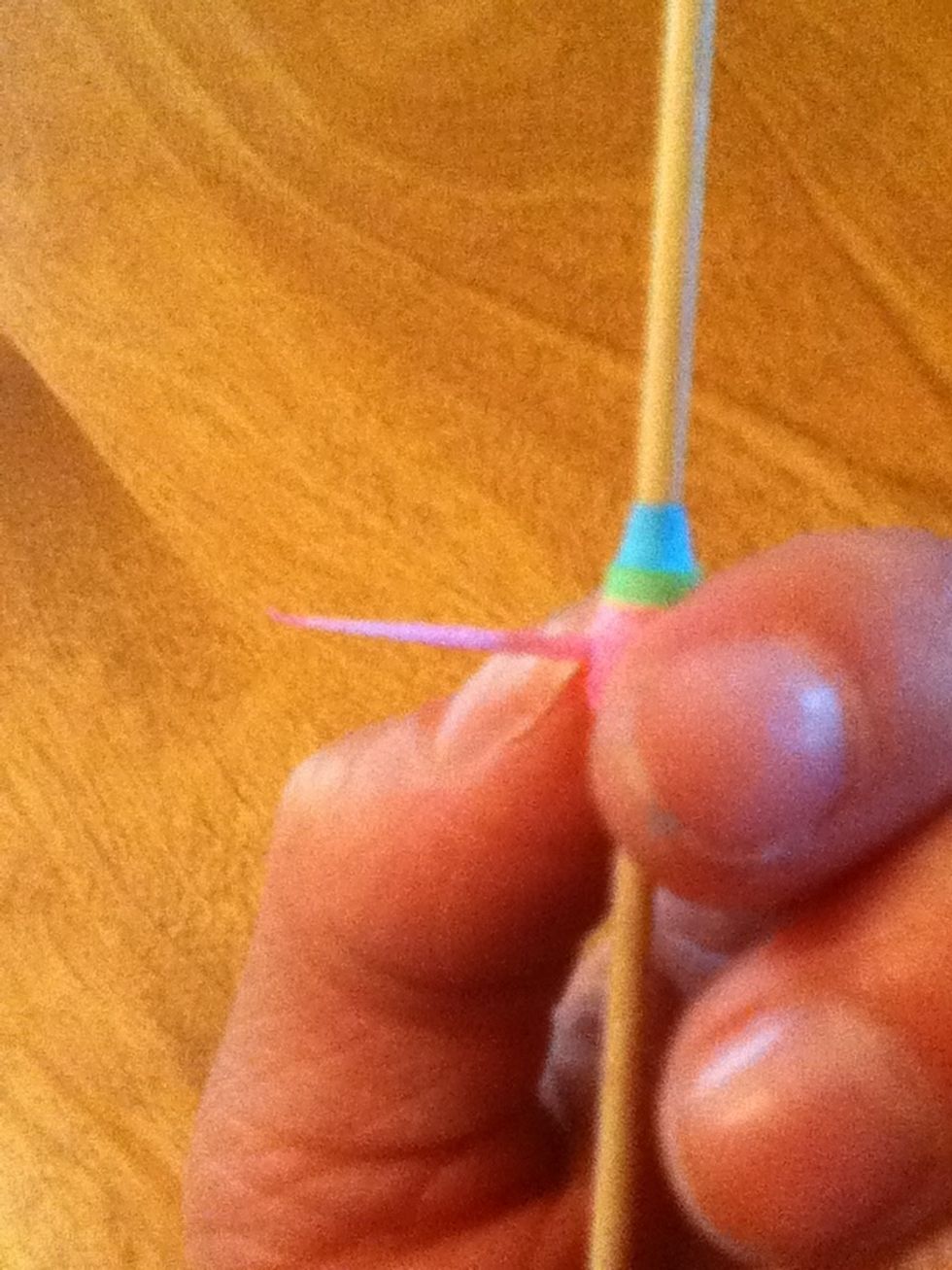 Now that your at the end you need to..
Dip it in white glue.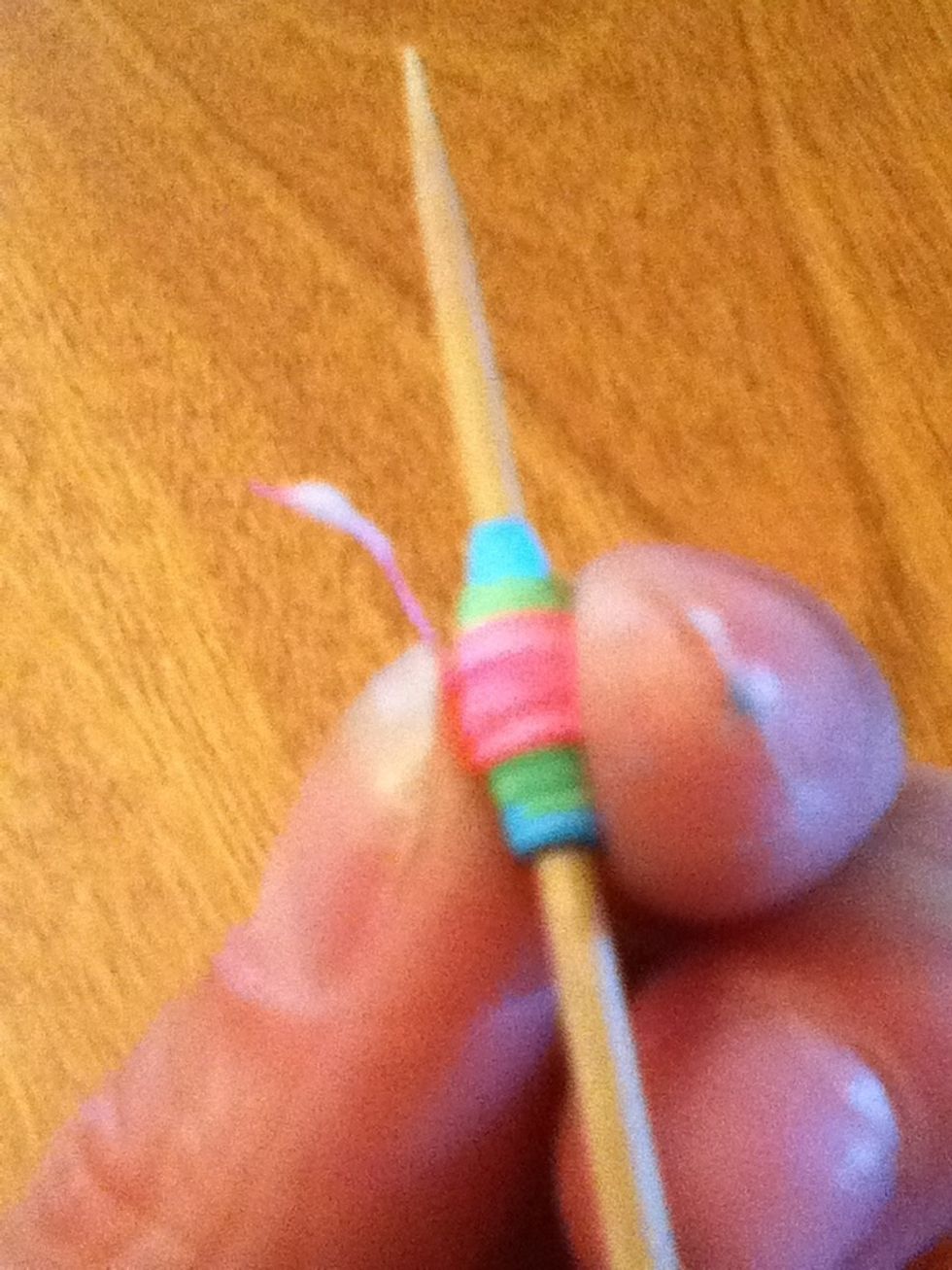 Like so.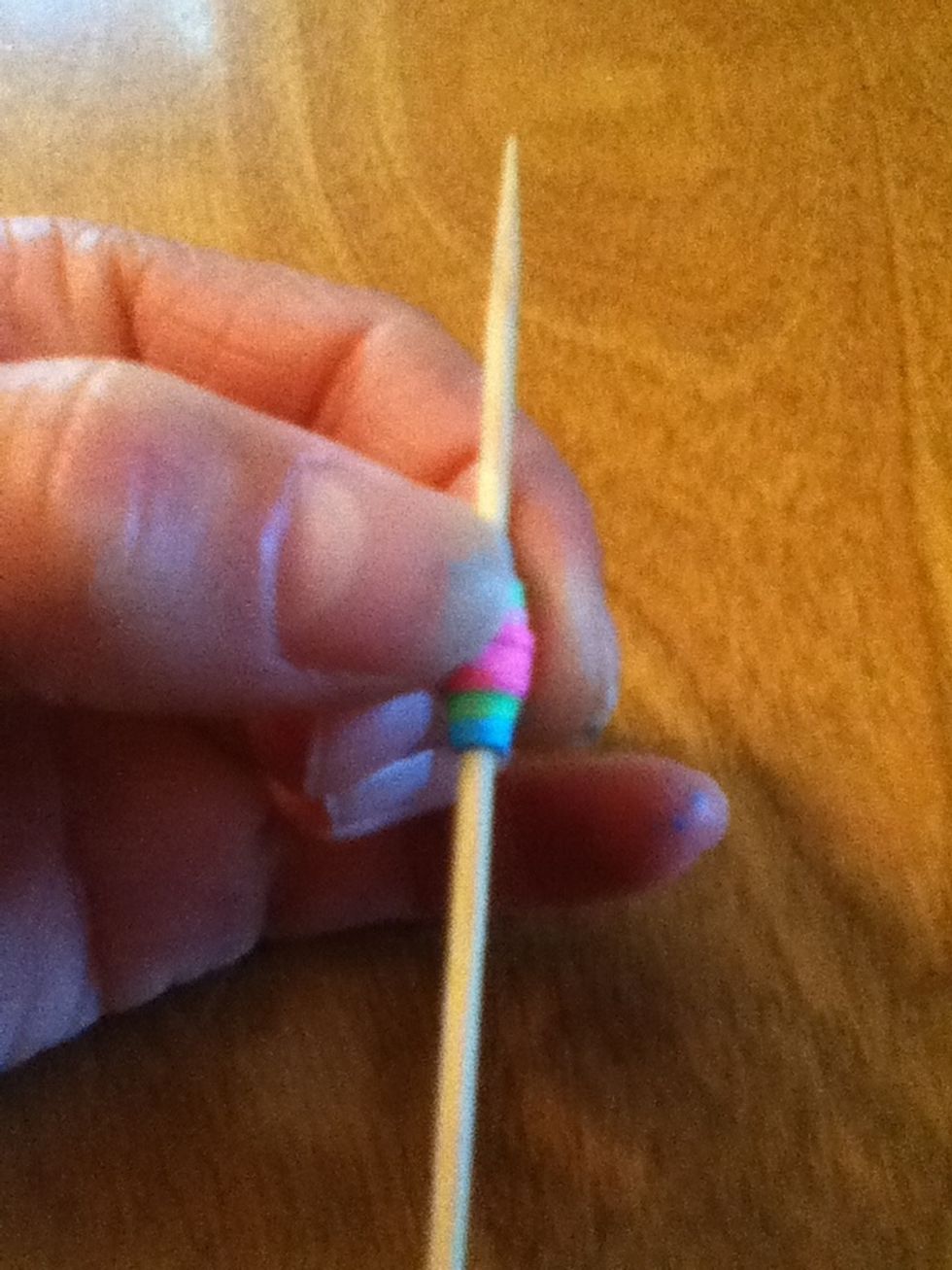 Push the end down and hold it for about 10 seconds.
While letting it dry.. check out my other beads!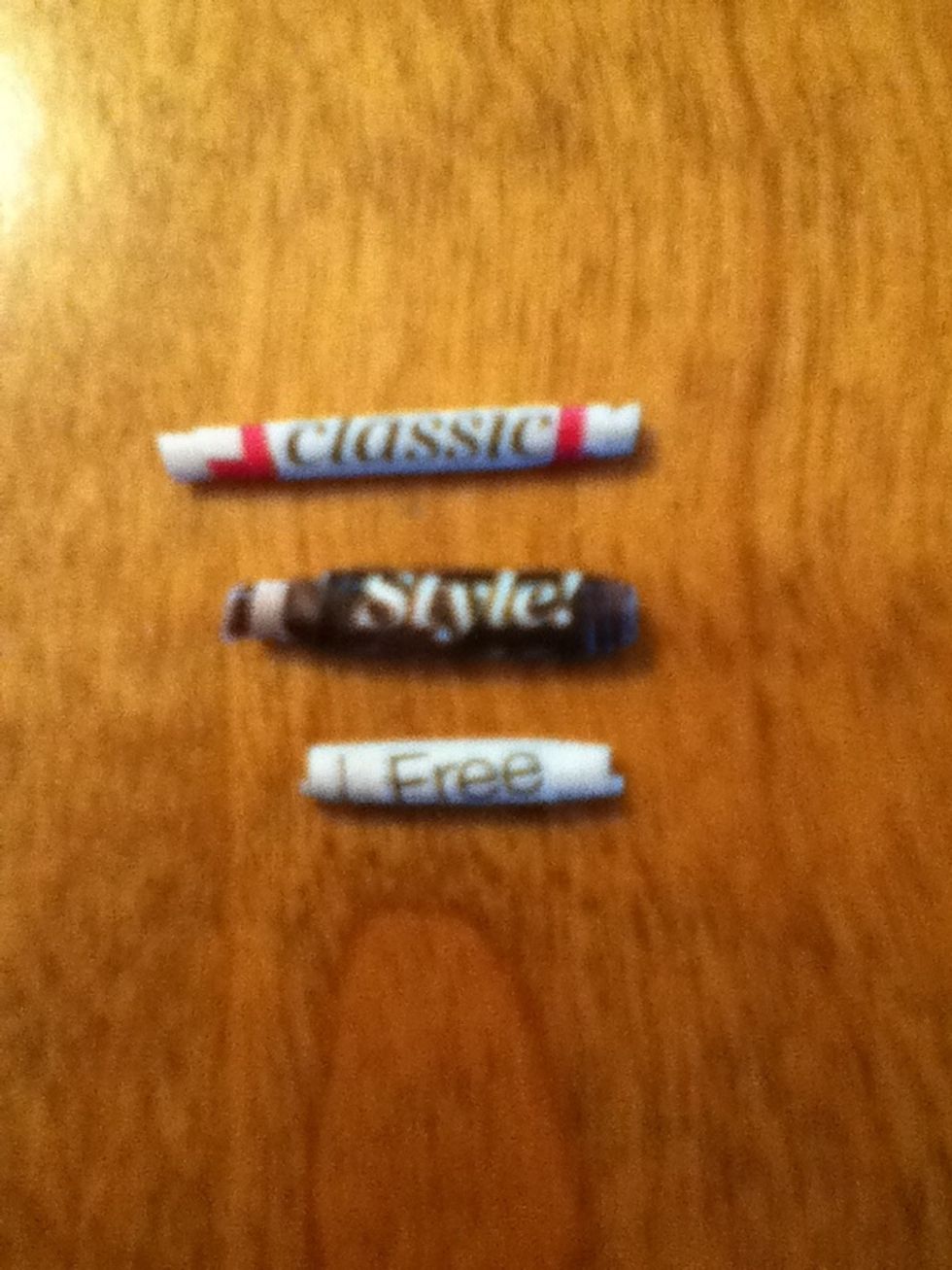 I made some with words on them like classic, style, and free, out of old magazines.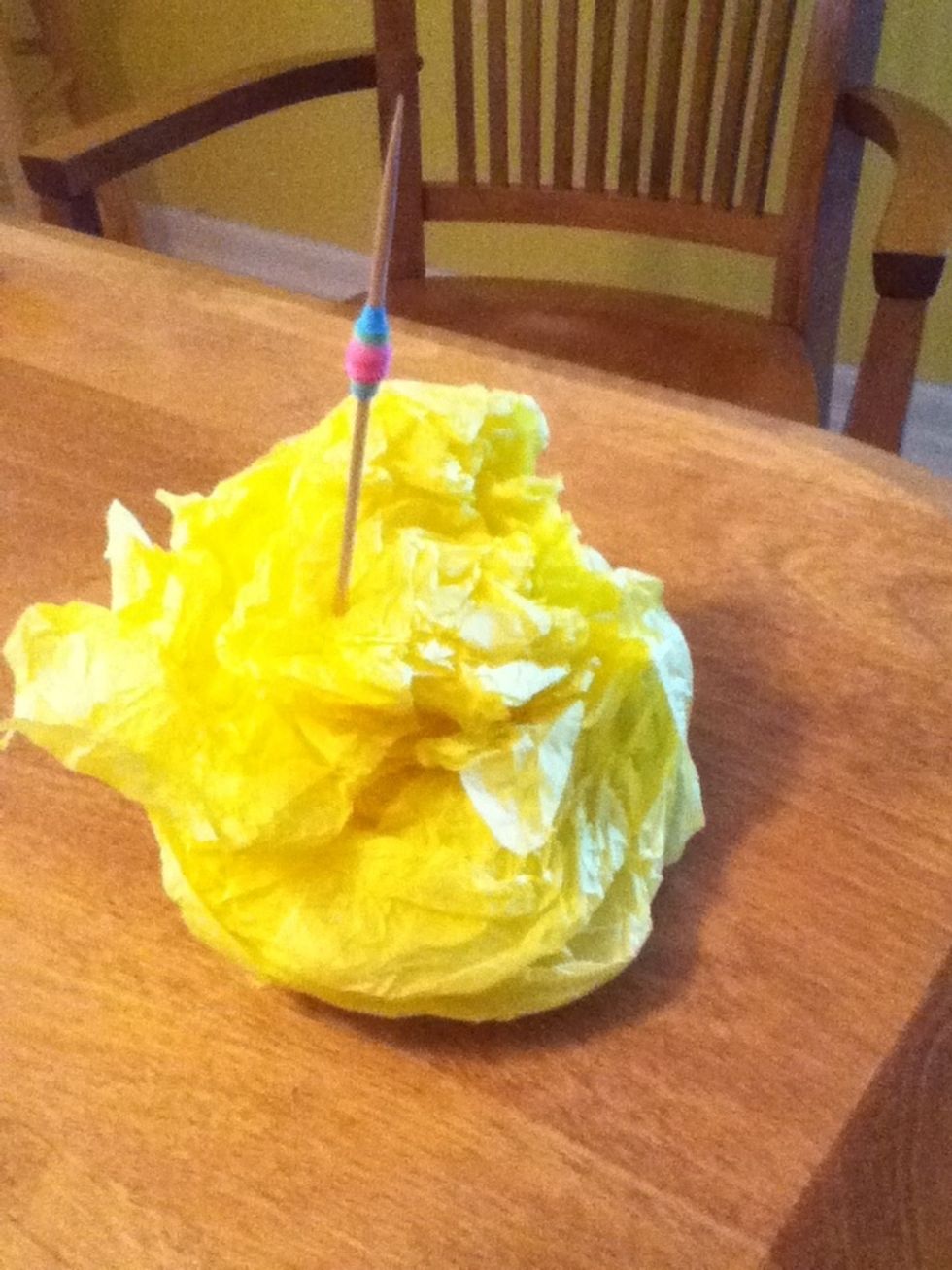 Stick it in an old egg carton, or in my case, a price of crumpled up tissue paper... lol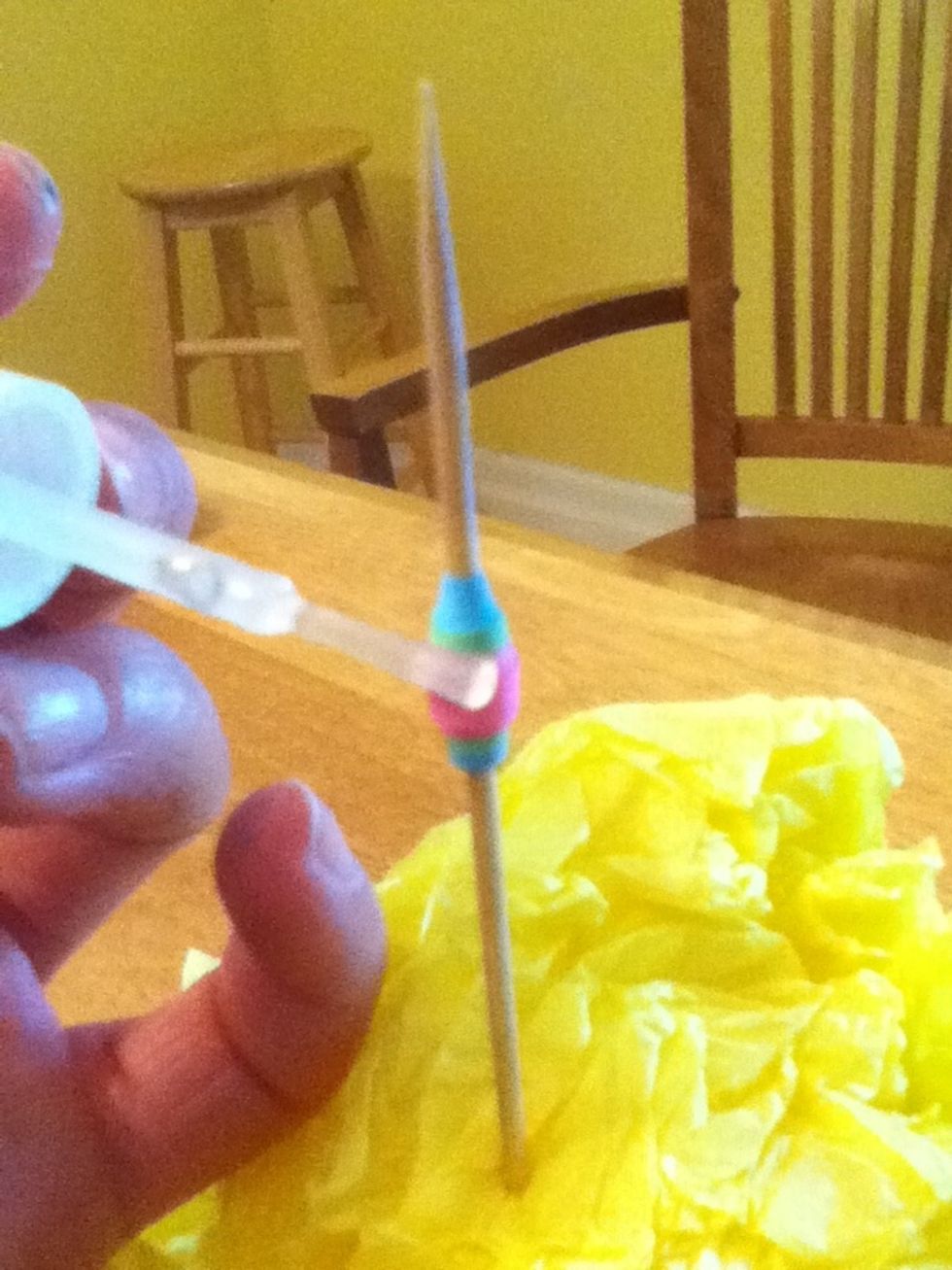 Cover the bead with clear nailpolish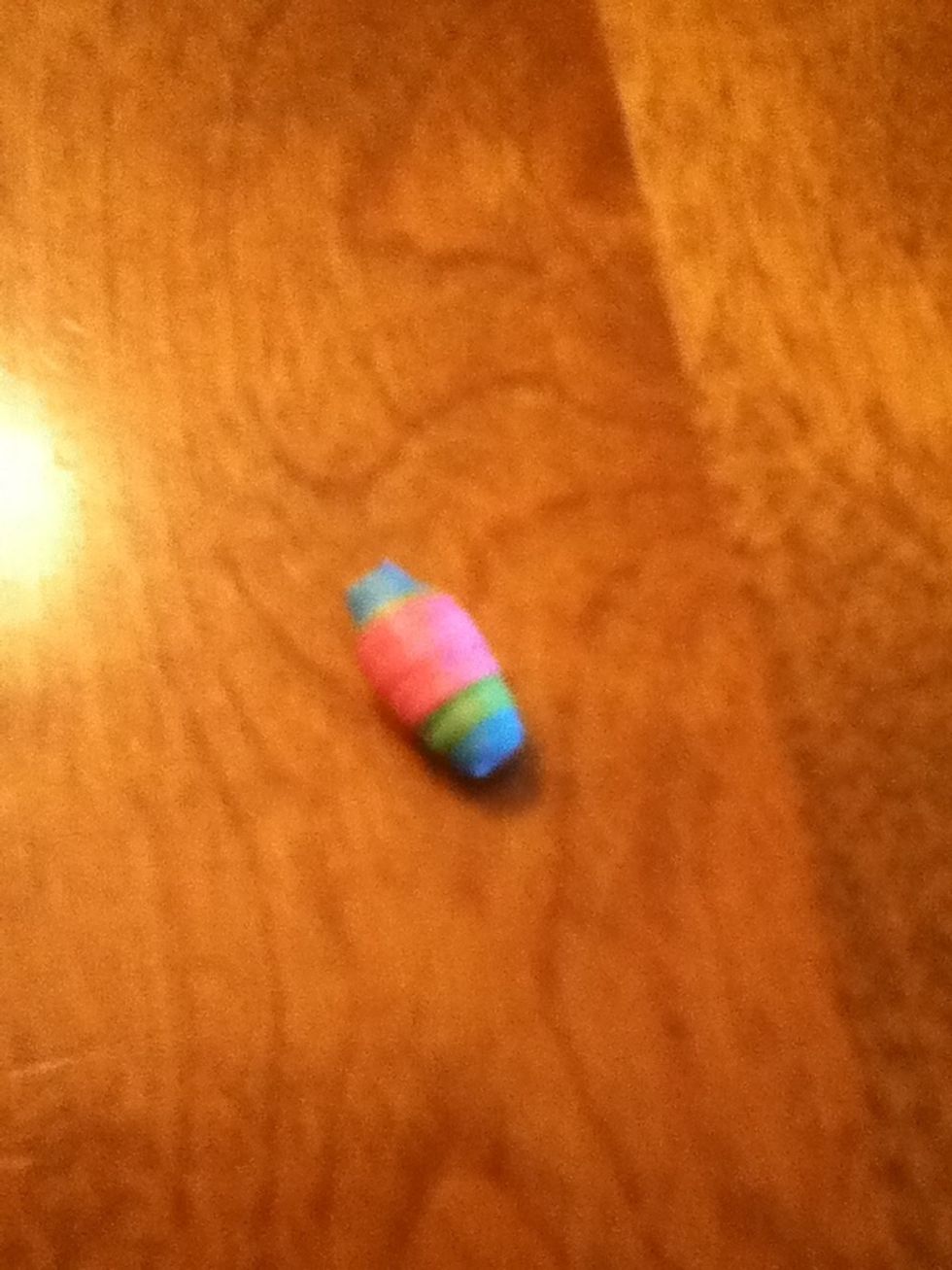 Take it off of the toothpick and there you go!
Triangular Paper Strips
Markers
Toothpick/Kabob Stick
Clear Nail Polish