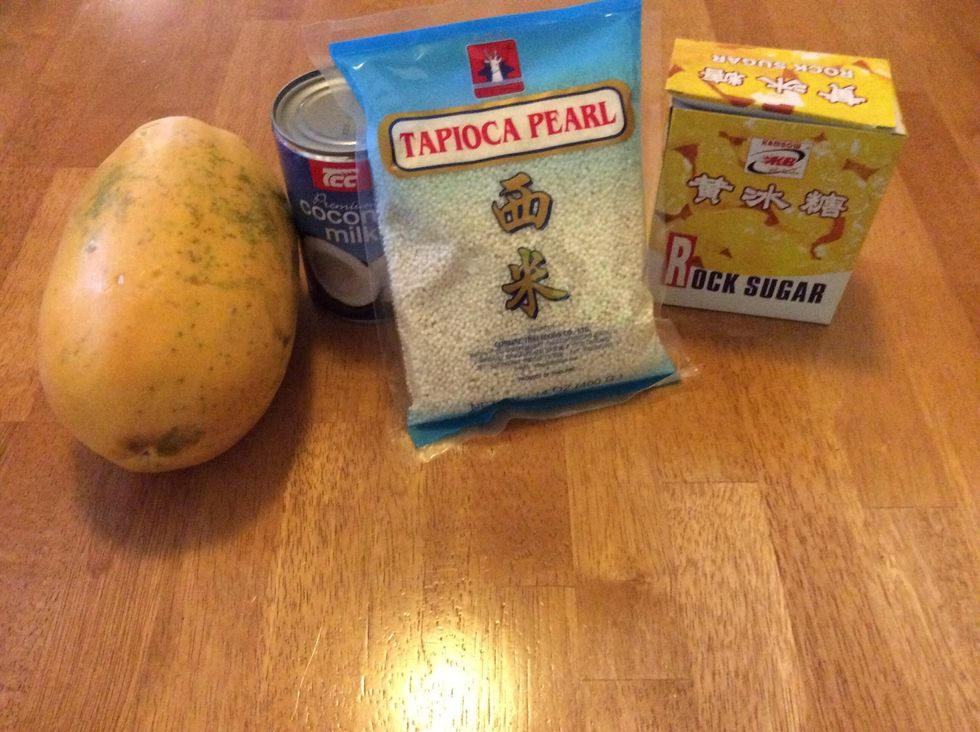 Ingredients - 1 papaya roughly 800 grams, half a cup of tapioca pearls, 400 millilitres of coconut milk and 30 grams of rock sugar.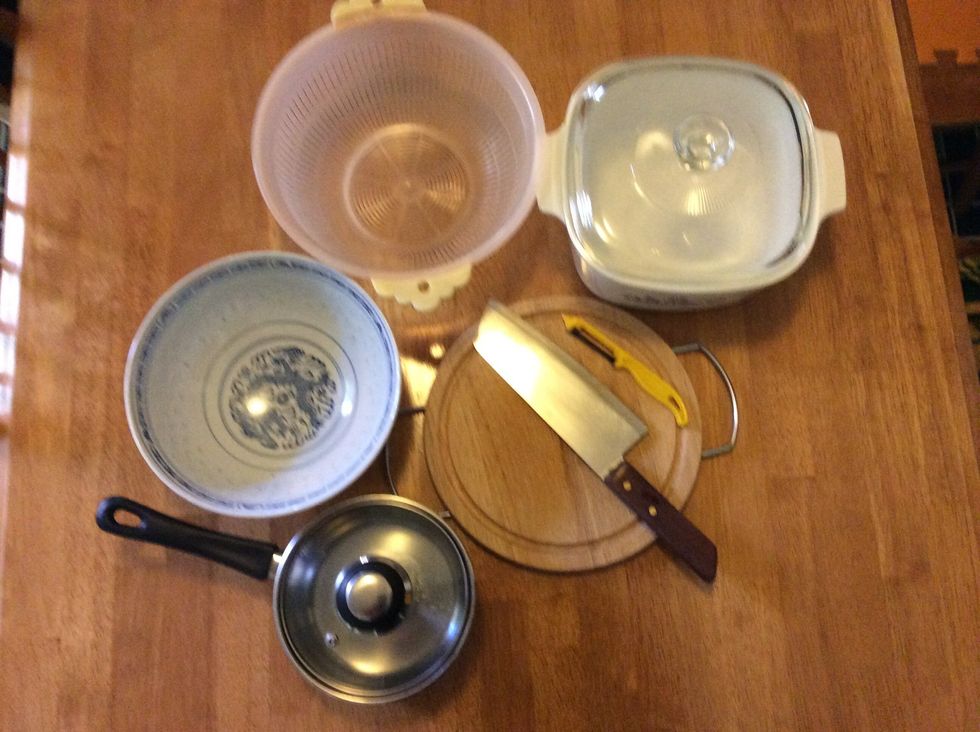 Recommended equipment - bowls, spoons, chopping board, knife, vegetable peeler, saucepan, pot colander - see supplies for full list.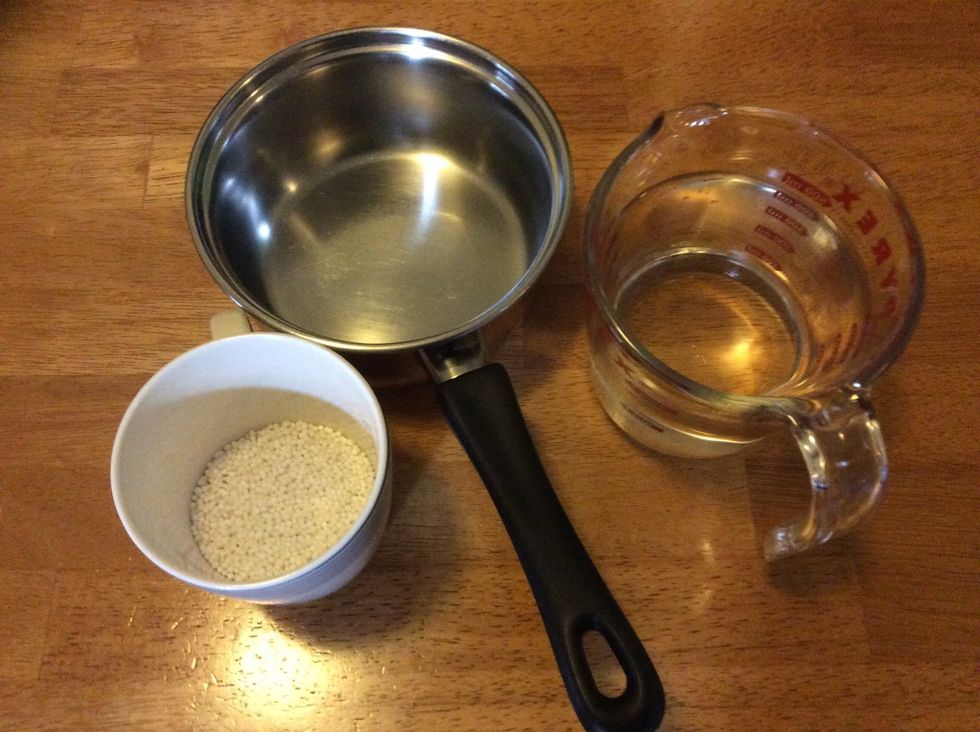 Measure out half a cup of tapioca and 1 litre of water, and pour into the saucepan. Make sure the saucepan is clean!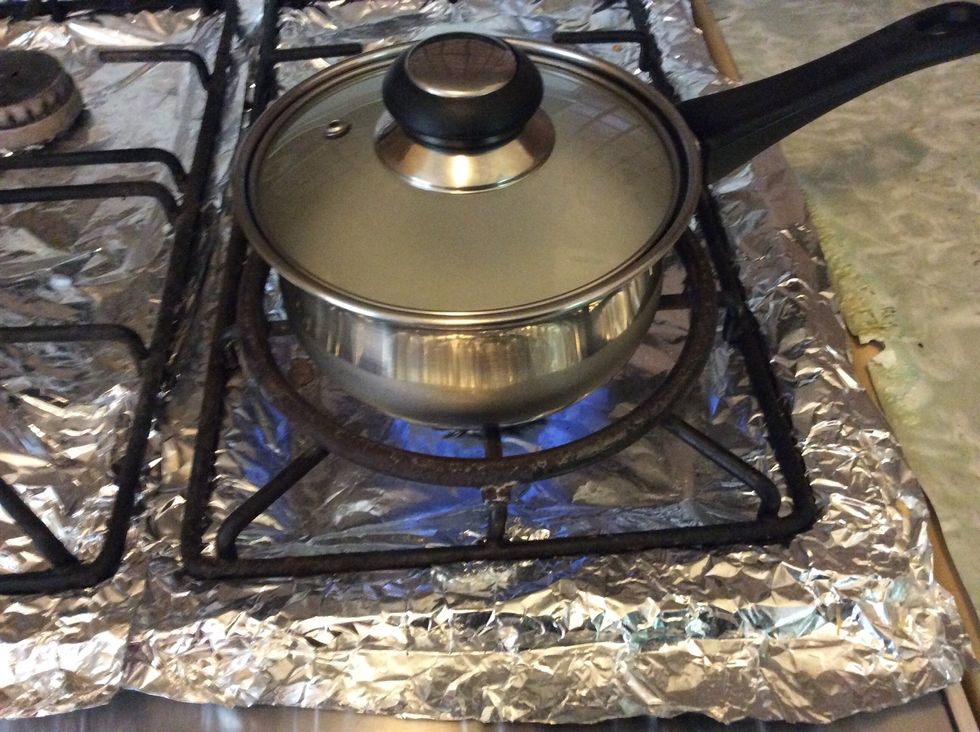 Boil for 5 minutes or until the tapioca has turned slightly clear, stirring every now and then to make sure the pearls are cooked evenly.
After boiling, drain tapioca with the colander and scrape the pearls into a bowl. Cover with 1 litre of water and soak for 2 hours (soaking for longer is recommended if you want your tapioca softer).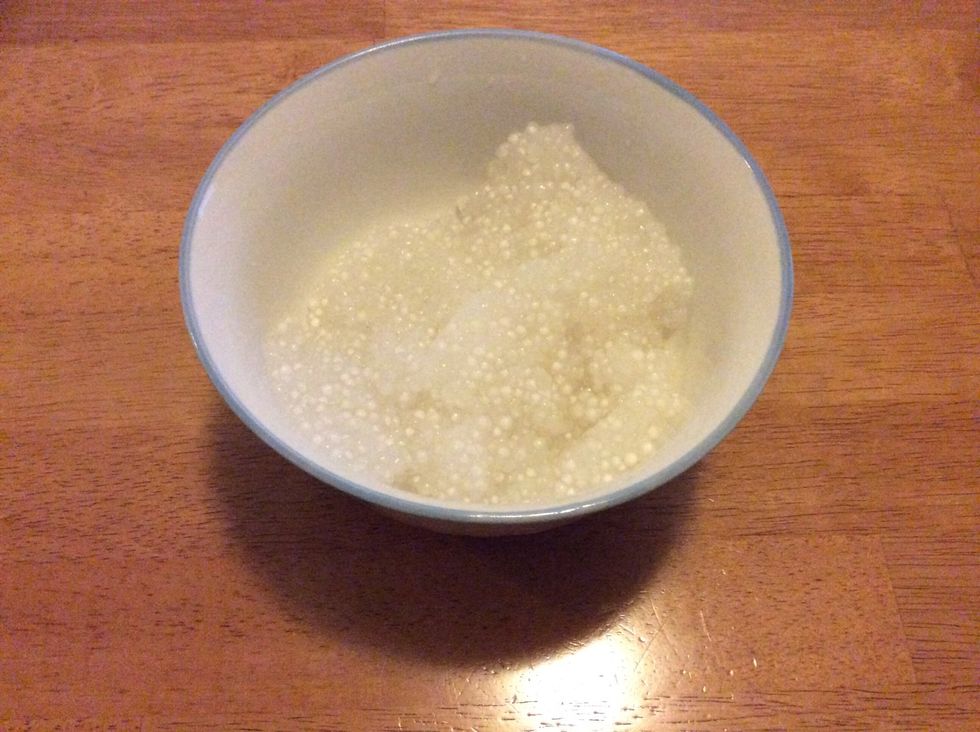 Drain the tapioca again and place in a bowl.
Cut the papaya in half and remove all seeds and any loose sinew.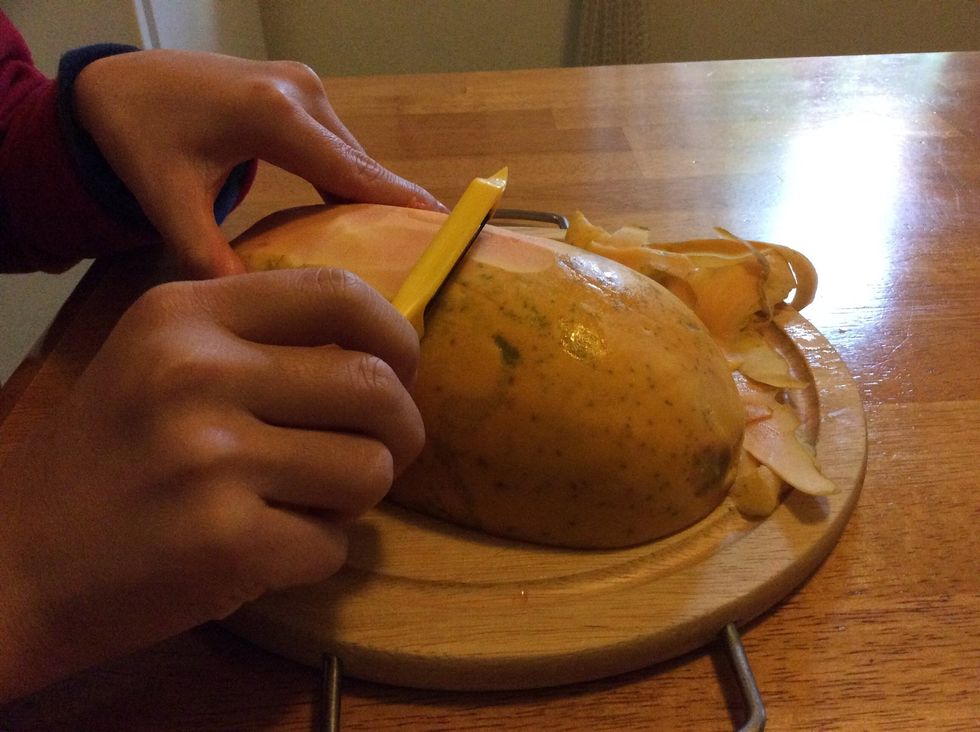 Peel papaya, making sure to remove all the skin.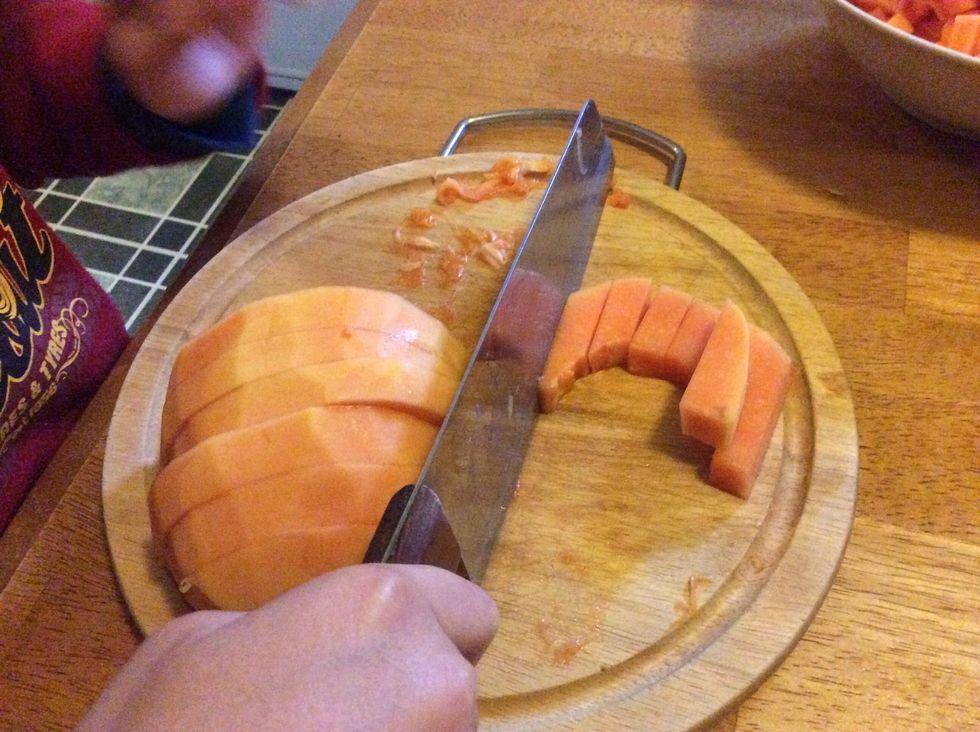 Cut both ends of the papaya off and dice the papaya into 1.5cm to 2cm cubes.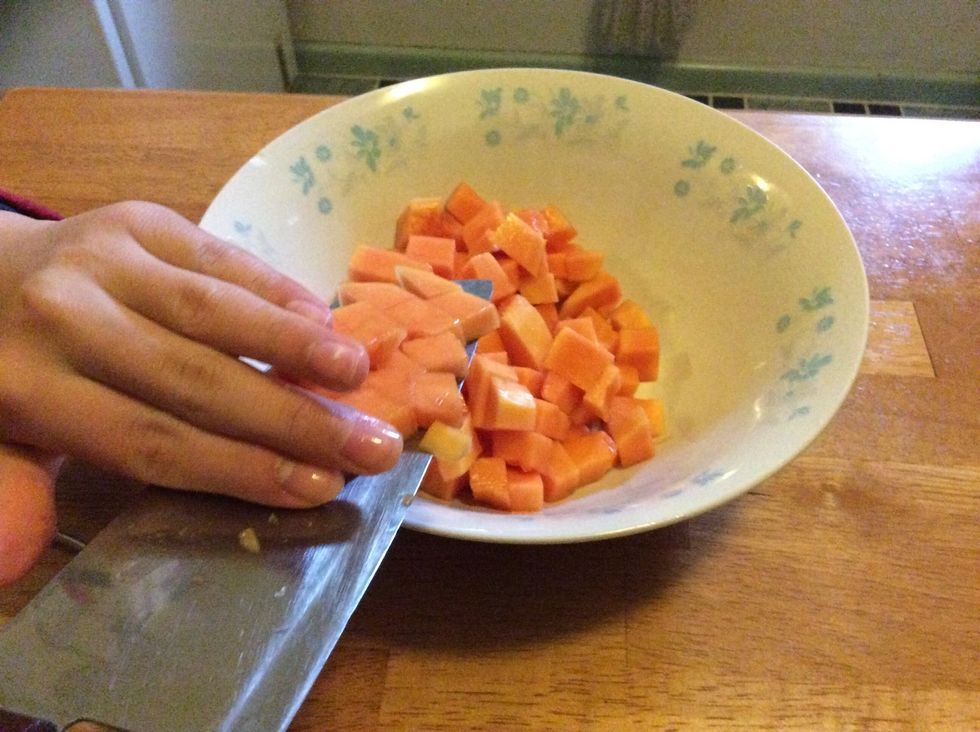 Place papaya in a bowl.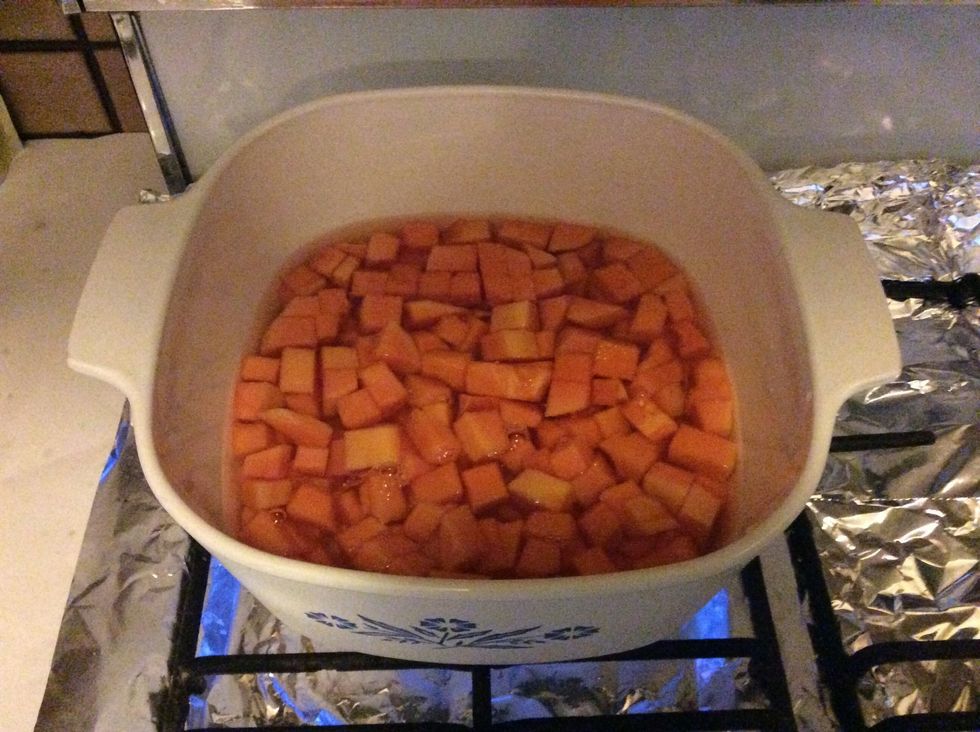 Boil papaya with 550ml of water over high heat and switch to a medium heat to simmer for 10 minutes or until your papaya becomes soft.
Add tapioca pearls and bring to the boil.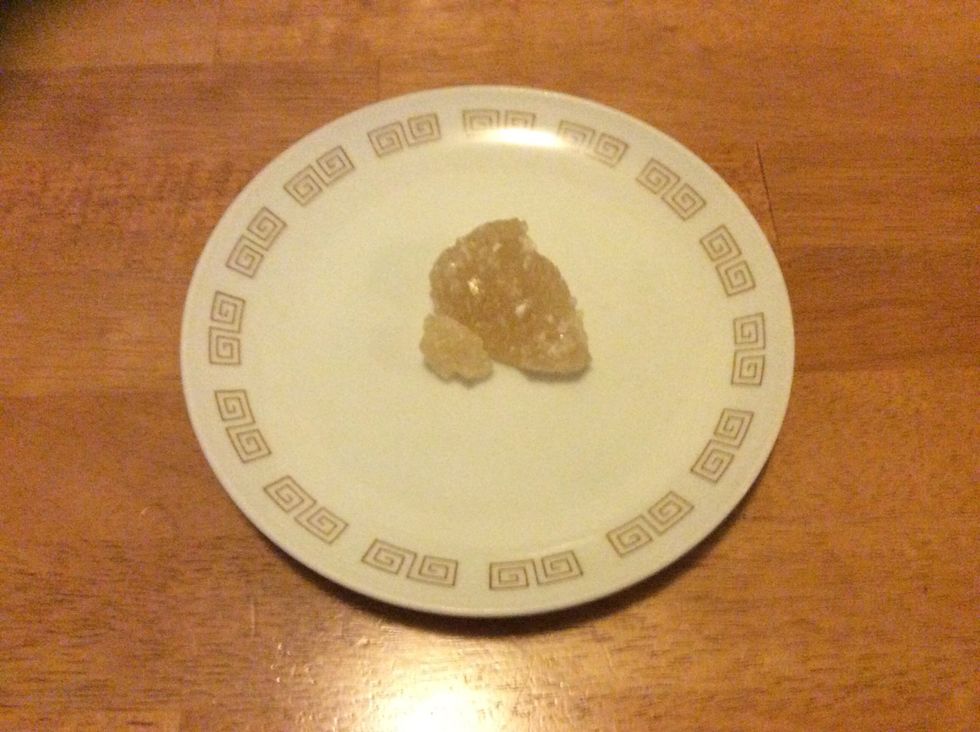 Add rock sugar to taste, and stir to help dissolve the crystals. If you don't have rock sugar, brown sugar can be used as a substitute.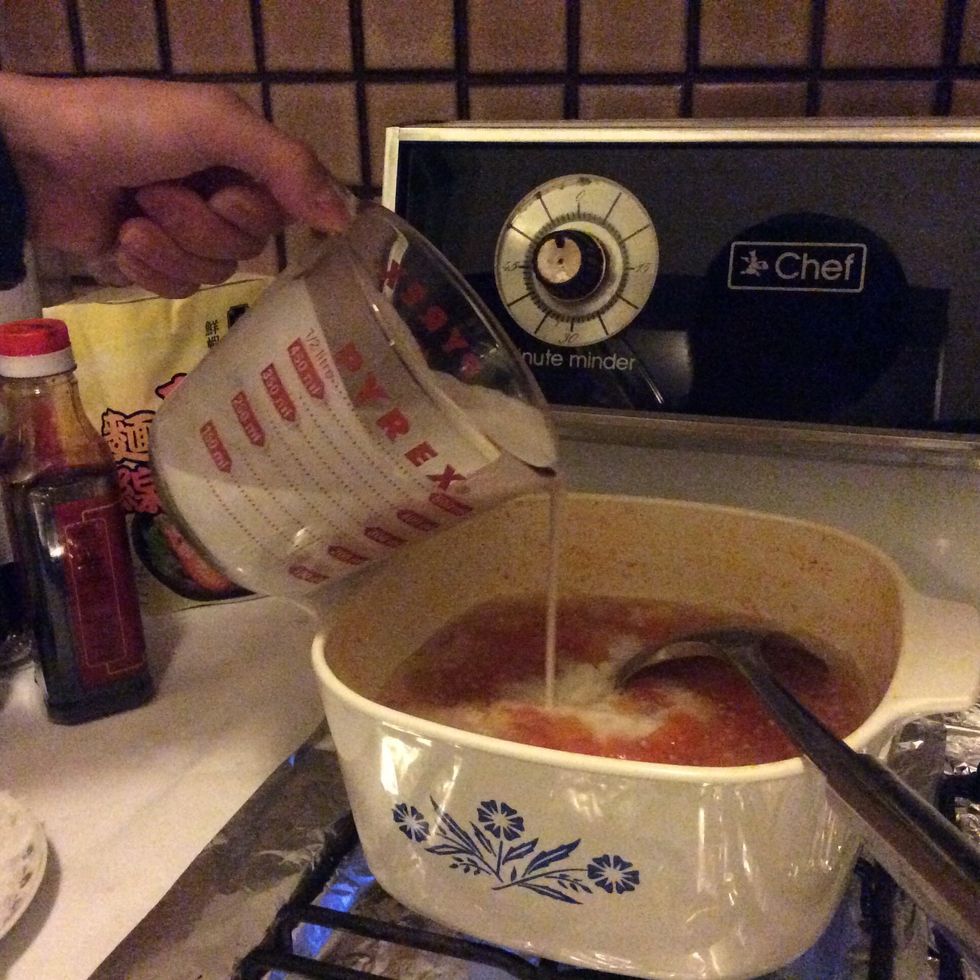 Measure 400ml of coconut milk and add to the sweet soup. Stir to ensure the coconut milk is mixed around properly.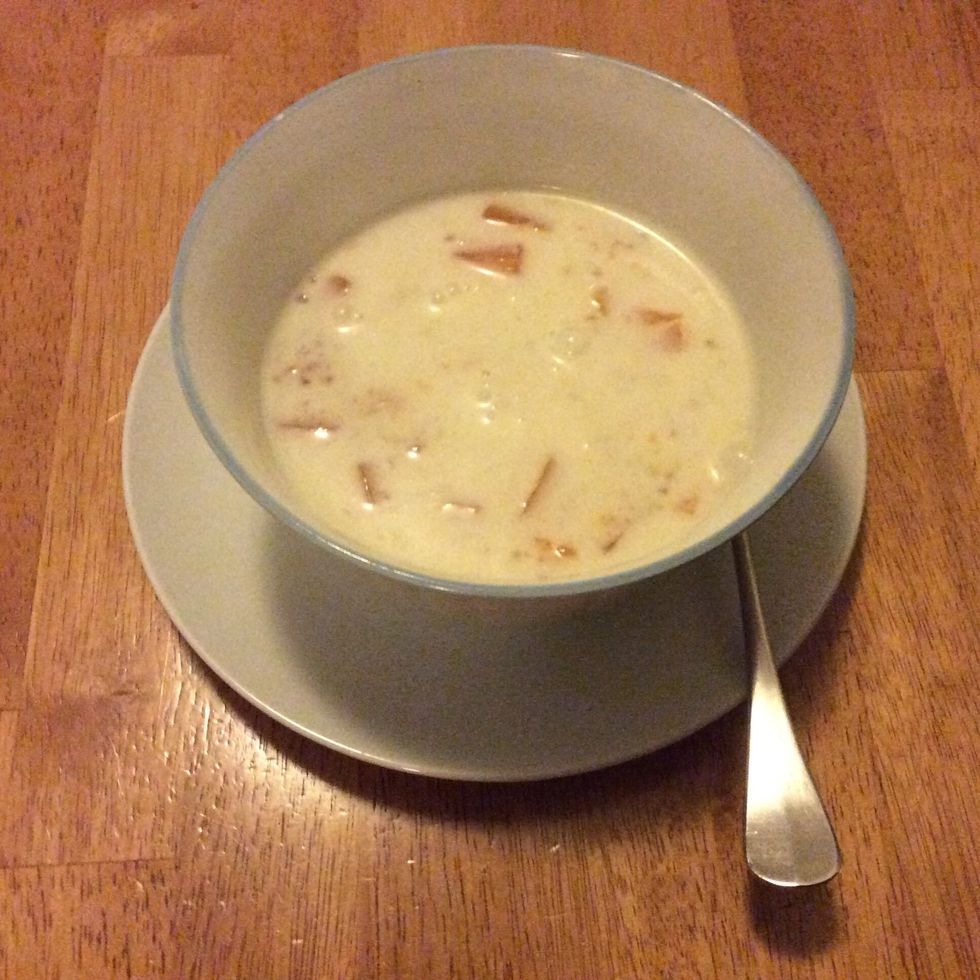 Serve!
Safety and hygiene issues: - Wash hands thoroughly - Make sure all equipment is clean - Be careful around the stove and make sure the saucepan handle is not pointed outwards when in use
Safety and hygiene issues continued: - Be careful when placing ingredients in the soup while cooking as the liquid may splatter and scold. Run affected area in cold water if you get burnt.
Additional steps or improvements to the dish can include adding a bit of ginger to give the dish a bit of spice and heat. Comment if you have any improvements and like if you enjoyed this guide!
1.0 Papaya, about 800g
1/2c Tapioca (can be found in Asian groceries)
30.0g Rock sugar
400.0ml Coconut milk
Water
Saucepan
Colander
Bowls
Spoons
A pot
Can opener
Chopping board
Knife
Vegetable peeler
Eric Choi
This account is for school projects but I am happy to do any requested guides and I will hopefully put up new guides very soon :)